It is wonderful to have a day that we celebrate our beautiful earth, but one day is never enough! My tag line is Create a Beautiful Life – that means your life and all that is around you. From nourishing your body, mind, and soul; to spending time with family and friends; to organizing your home and life; following your dreams; and getting outside to enjoy nature. Taking care of yourself is also about taking care of our home – our planet, Earth. Here today are 15 Plant-Based Recipes to Celebrate Earth Day!
One way to nourish both our earth and your body is to eat more plants! So today, I am sharing some of my favorite plant-based recipes for you to try. Add one our two of these delicious recipes to your meal planning this week.
15 Plant-Based Recipes to Celebrate Earth Day
Appetizers
Fried Polenta with a Wild Mushroom Sauté
Grain Bowls
Mediterranean Grain Bowl Recipe
Asian Sesame-Ginger Vegetable and Grain Bowl
Green Goddess Grain Bowl Recipe
Entrees
Hearty Lentil and Mushroom Shepard's Pie
Fastest Tuesday Tofu Tacos Ever!
Desserts
Vegan Mexican Chocolate Pudding Pie
The Best Vegan Pumpkin Bread Ever
Vegan Banana Bread Mini-Muffins
Creamy Dairy-Free Vegan Coconut Ice Cream
If you are ready to learn to manage your weight, deal with emotional eating, and take charge of your health, I invite you to work with me as your health coach. It's a journey, but one that is worth the time and effort. I offer a free 50 minute consultation to learn more about yourself and how intuitive eating can help you let go of self-judgment, and discover a better way to manage weight, find health, and love the body you have. Simply visit StaceyDaprile.com and click on the coaching tab. Our follow this link: Ditch the Diets and Find a New Way.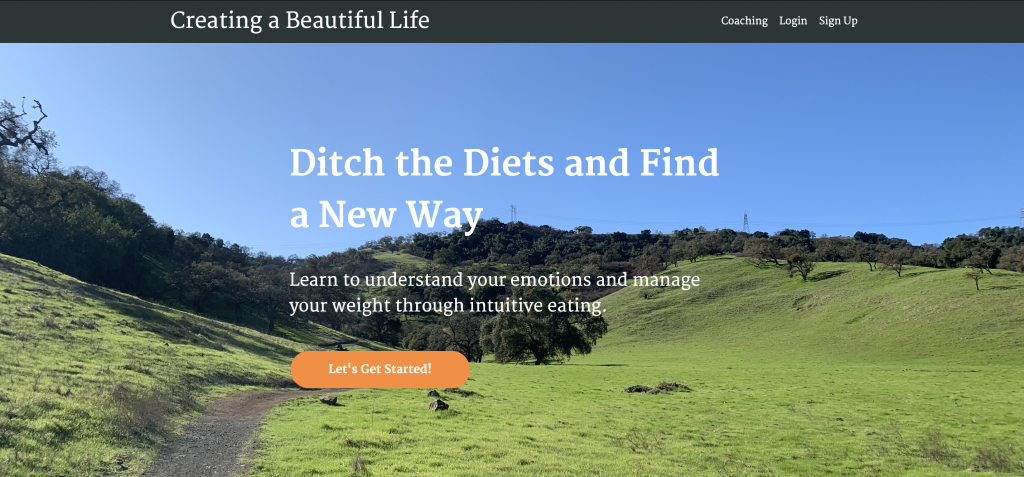 Once you are on my coaching page you simply need to submit your name and email. Once I receive your request, I will send you a questionnaire to complete and the link to schedule a Zoom meeting. If you are local to my area, I am happy to meet in person. If you are looking for a better way to mange your weight and health, I really hope you take advantage if this life-changing opportunity. It changed my life, and it can impact your life as well.