I am arriving late to the party.
Officially the One Room Challenge Hosted by Calling it Home started yesterday, but seeing that I have a room that needs some serious love, I am jumping on board. The One Room Challenge is a semiannual event that features the work of 20 designers that complete a room makeover over the course of six weeks.

The great side of this is that these experts share their updates every Wednesday! Talk about getting inspired. Their work is amazing! And then there are bloggers like me that join in on the spirit as guest participants. As of right now there are over two hundred guest participants. We each have chosen a room to renovate or redecorate, and we will be sharing the process with our readers over the next six weeks.
One Room Challenge: The Home Office Guest Room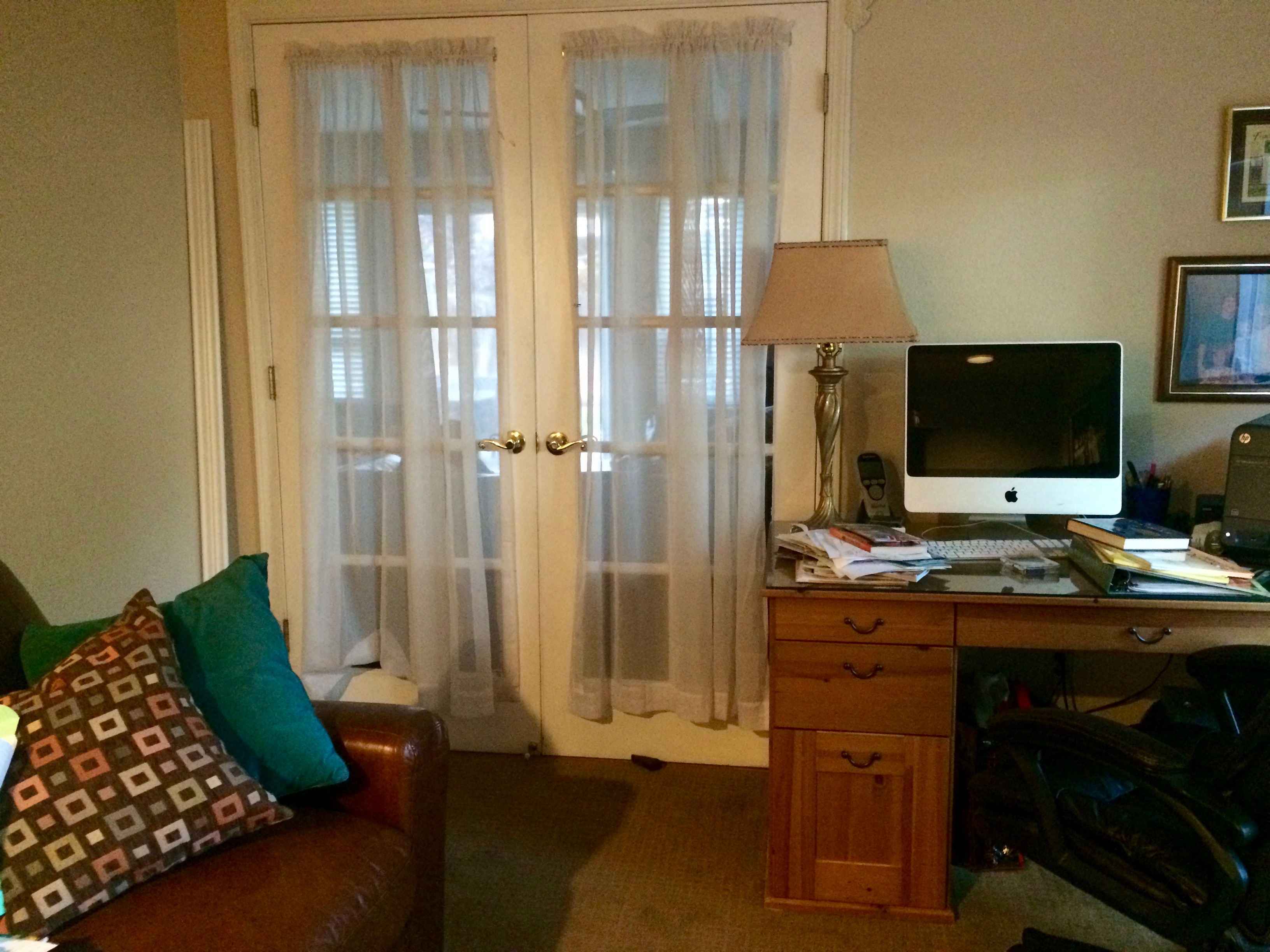 I am using this time to refocus on our home office guest room. You might remember that I started sharing a renovation last year regarding this room. Last spring we removed a french door, putting up a solid wall, and relocating s simply single door onto another wall. That was all done, and I love the results of that change. But after that, I never finished the job. So this One Room Challenge is the impetus that has me moving forward with this project and seeing it to fruition. This One Room Challenge is just what I need to get motivated!
Let's revisit the starting point from last year: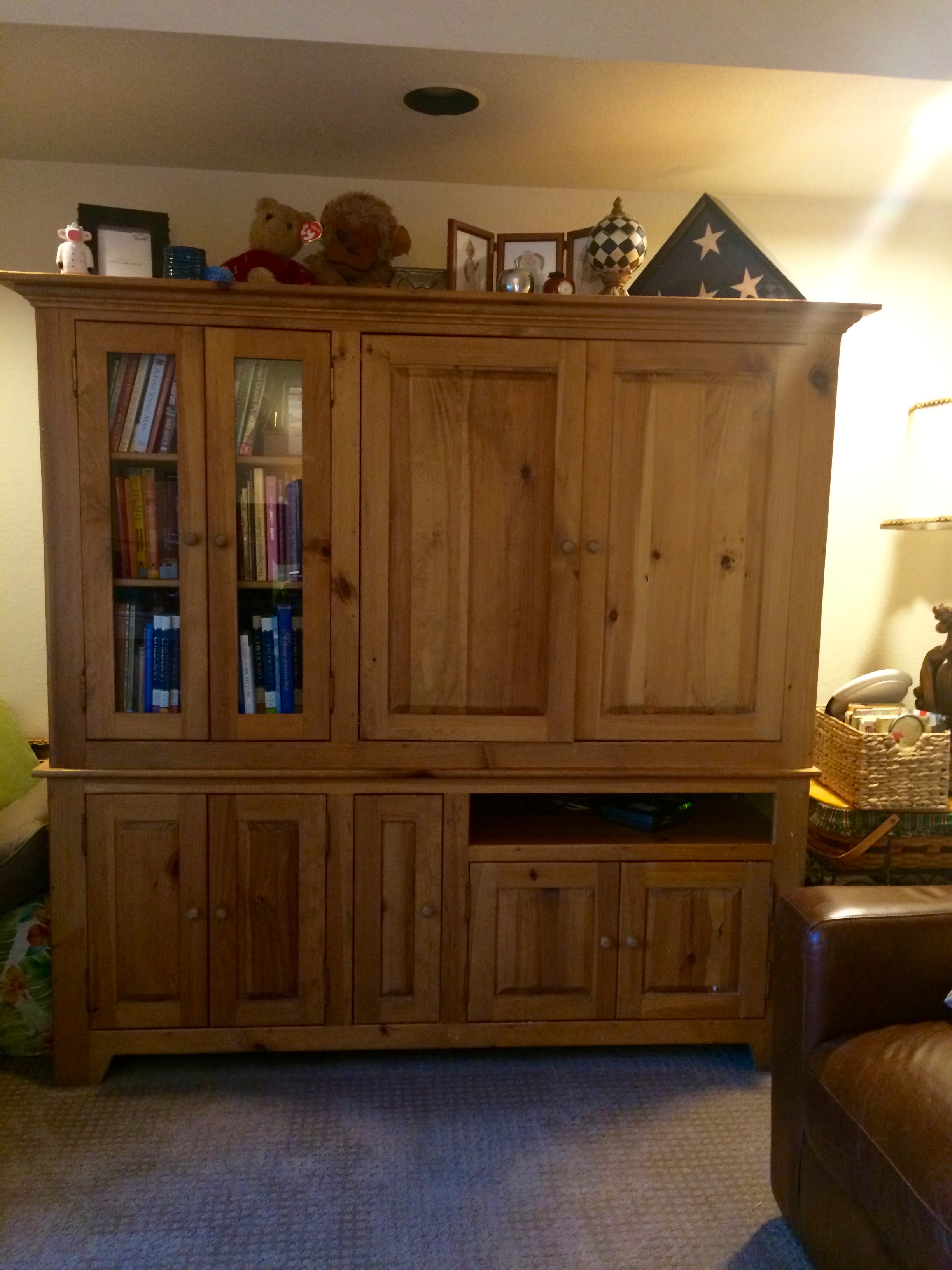 A very large TV cabinet that dominates the small space.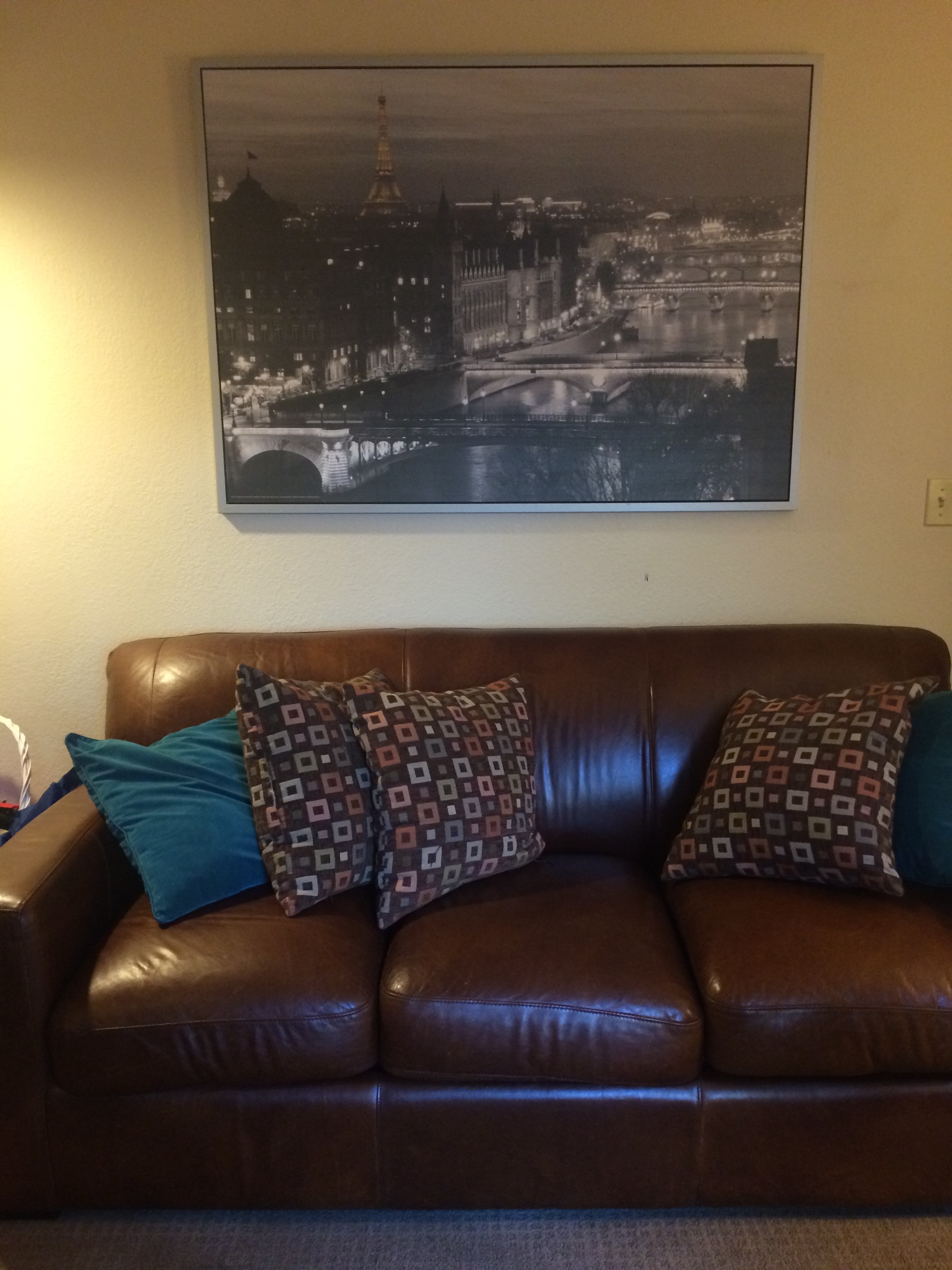 The sleeper sofa that allows this room to also serve as a guest room.
And then the changing of the door from a French door that opened into the family room to a side door into a small hallway.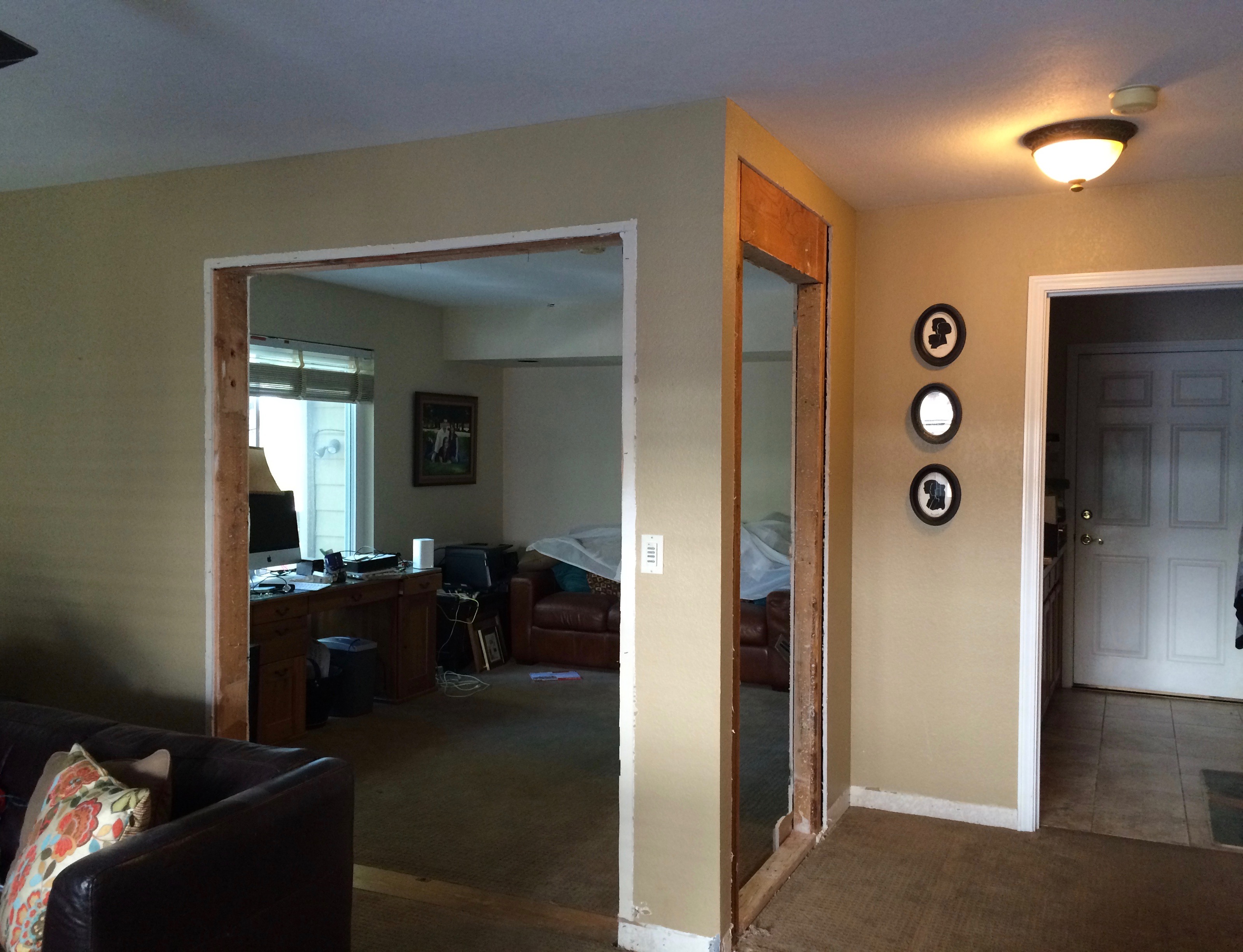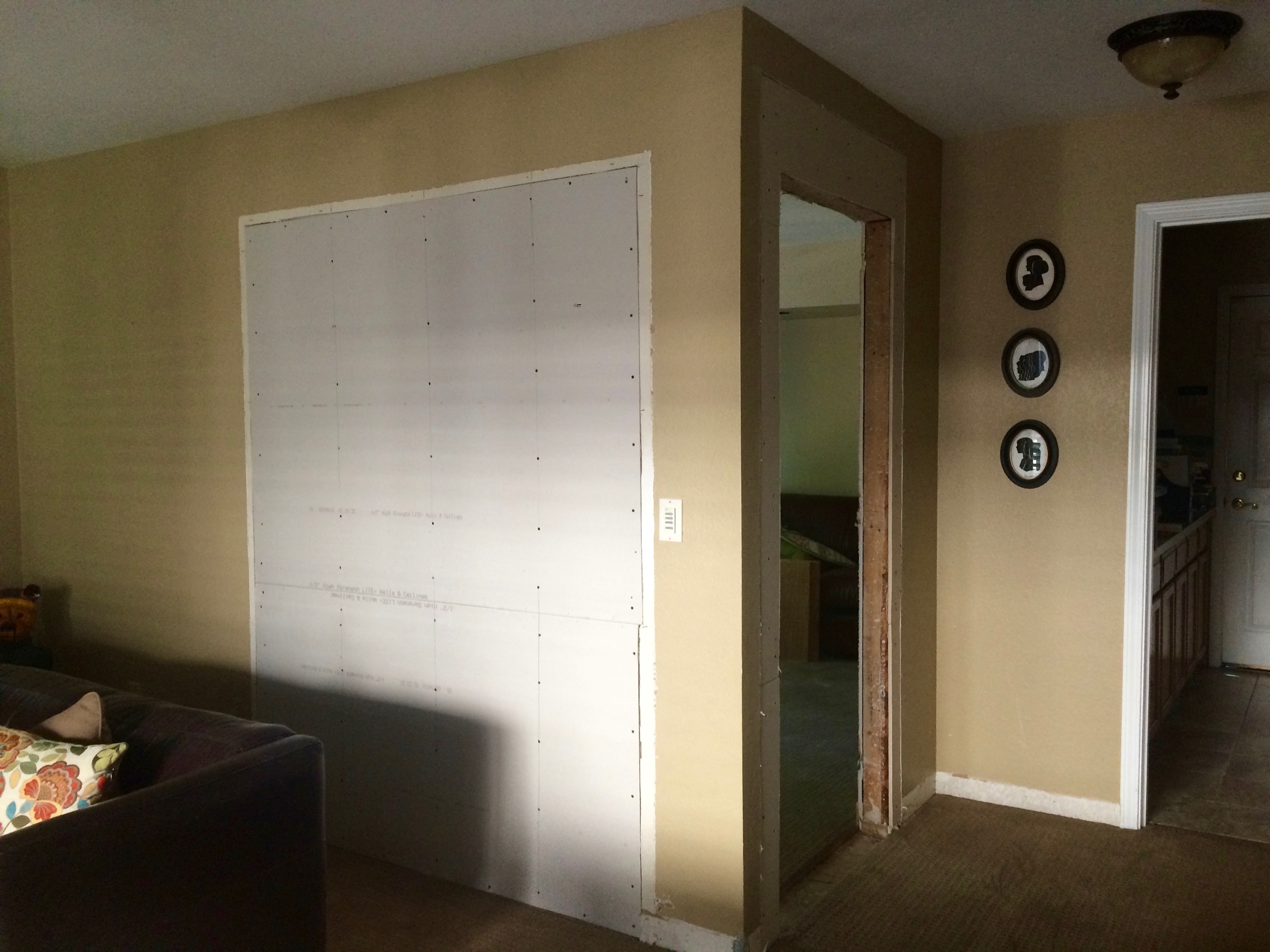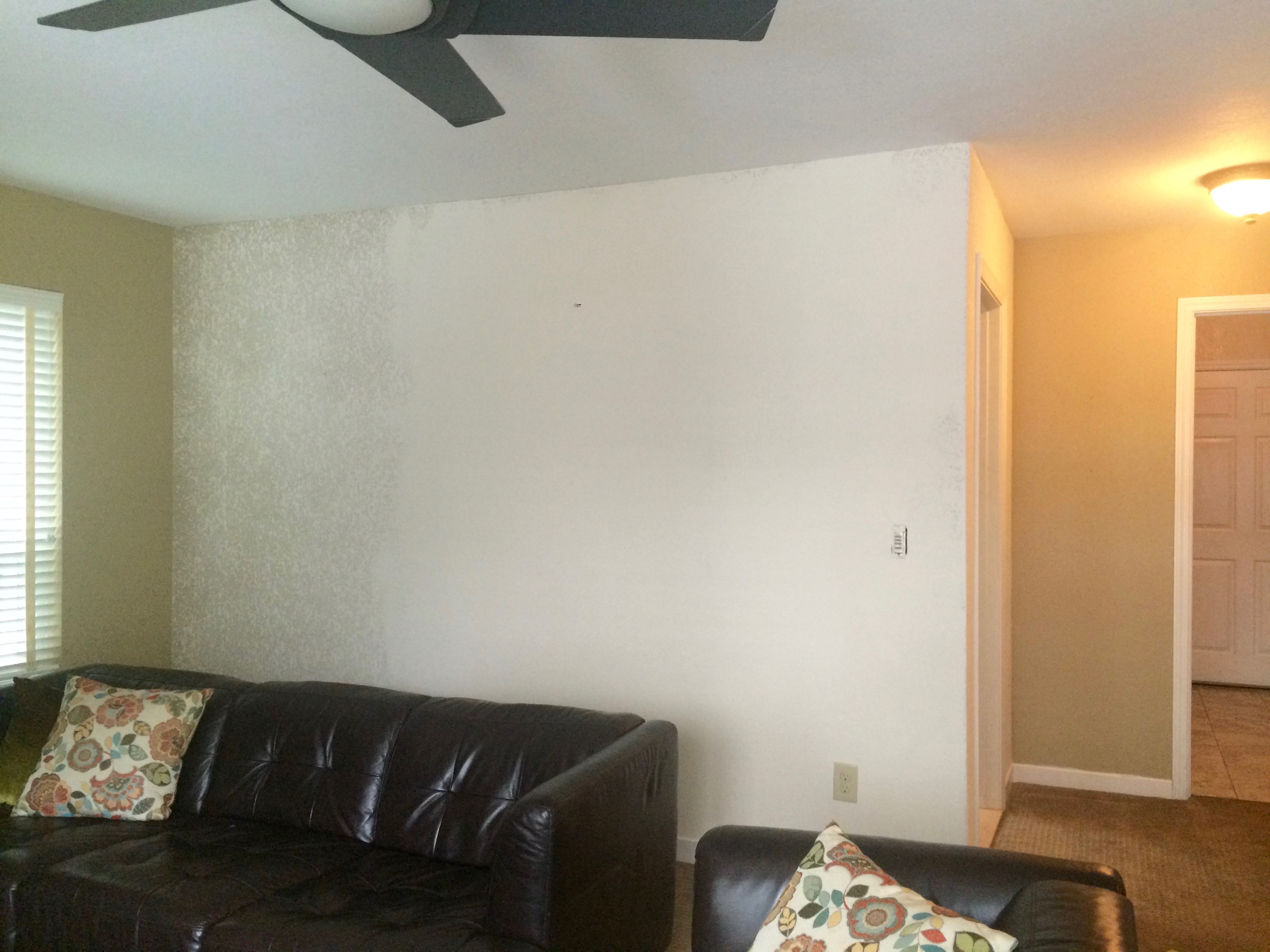 That part was done last year. And that was about where I stopped. I had a vision for the furniture and went hunting for the pieces that I wanted, but never really found what I was envisioning – so the whole project just petered out. I did choose a paint color. The two choices that I was deciding between were Crackling Lake and Cyprus Spring – both from Kelly-Moore. I went with the one on the right, the one called Cyprus Spring.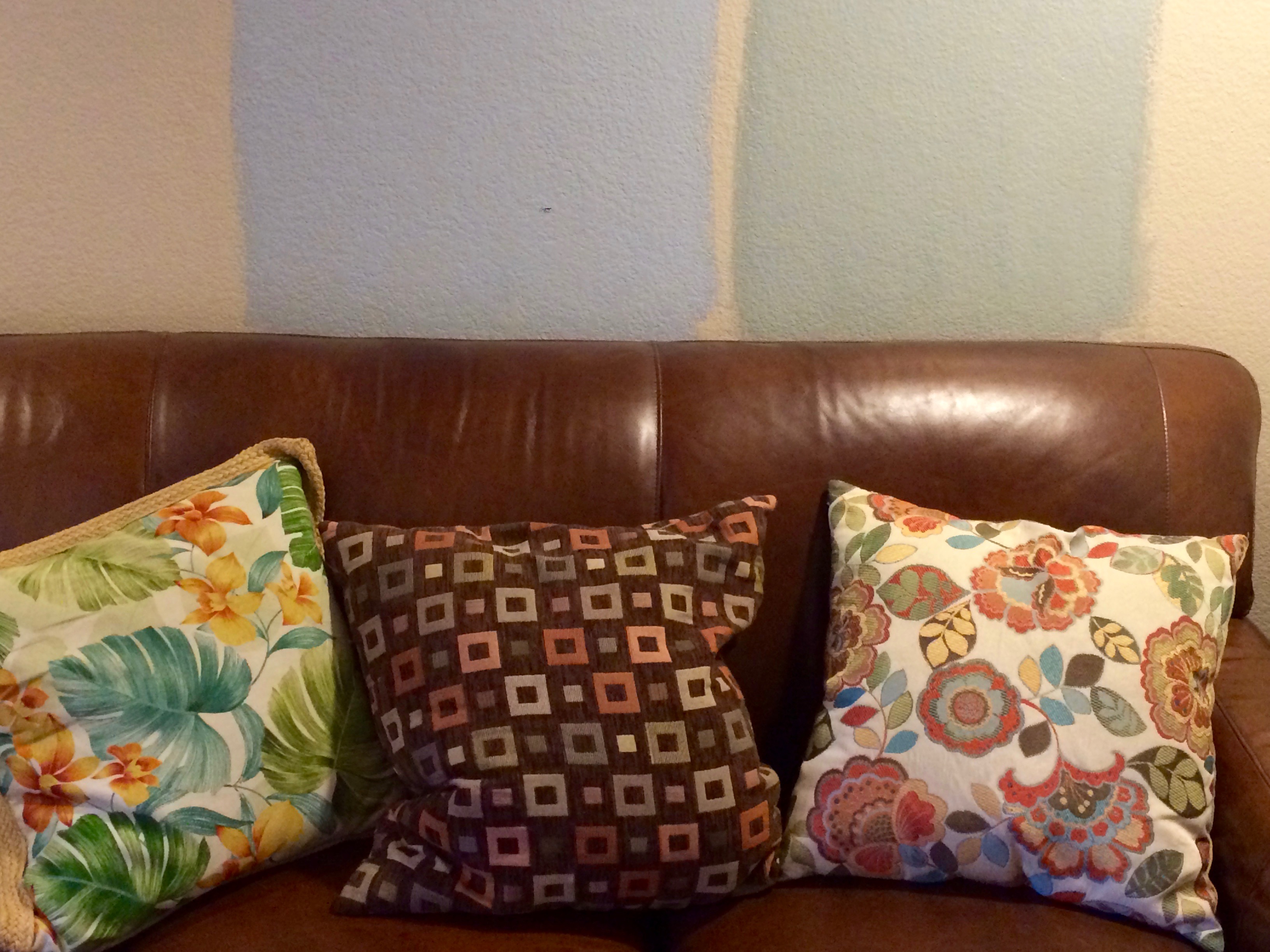 Now to finish off the room. My challenges are trying to give justice to the room's multi-purposes. Allowing for it to be a functional office and at the same time serving as the guest room when needed. This is my starting point.
If you like me, enjoy seeing what others are doing to make the best of their spaces, adding beauty and personality to their rooms, then you will want to check in each Wednesday. Each Wednesday for the next six weeks I will be sharing my progress.  You can see the other participants and what they are up to by clicking here:  One Room Challenges .
Wish me luck!