I am really glad that I have joined the One Room Challenge that is hosted by Calling It Home! Why? Because it is forcing me to finish up a room that I started almost a year ago. I love decorating my home, but it takes time and time is always a bit short in my life. You can see the starting point in last week's post.

Because of this challenge I spent many of my evenings this past week emptying out the office, moving furniture, and shopping online. The room that I am redoing is a home office, TV den, and an occasional guest room.  When we moved into this home we merged furniture and this room housed a large  handmade AmishTV cabinet, desk, pull-out sofa, and an end table. It was functional, but crowded.
ORC: The Home Office Guest Room Week 2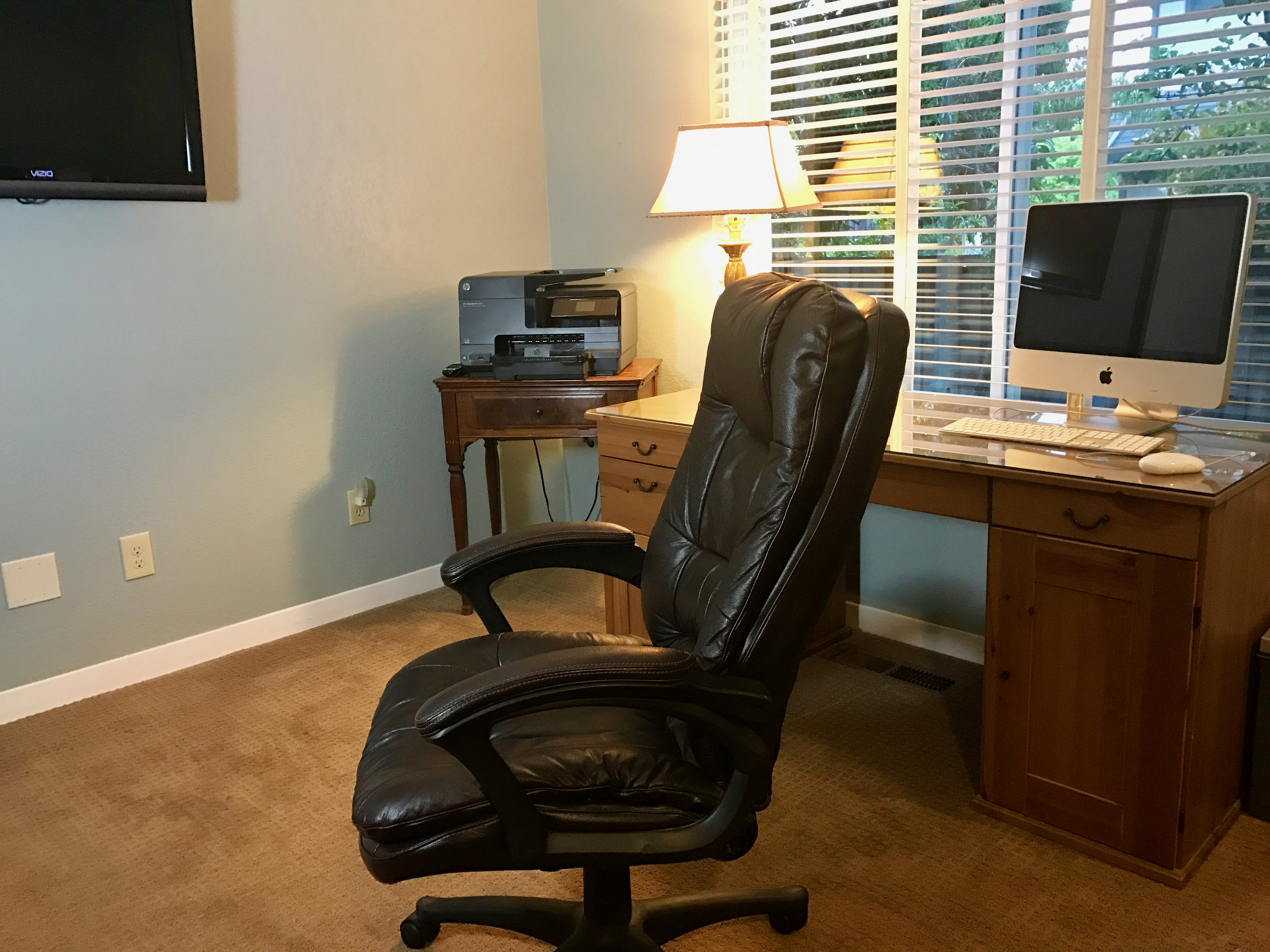 This room needed some love and lightening up. So it was goodbye to the cabinet and end table, and hello to a dresser and bookshelf. And a big hello to the Cyprus Spring wall color.  After the changing of the doors, the office/den/guest room now has more wall space. Even though it is now more enclosed, it feels like the room has grown a bit.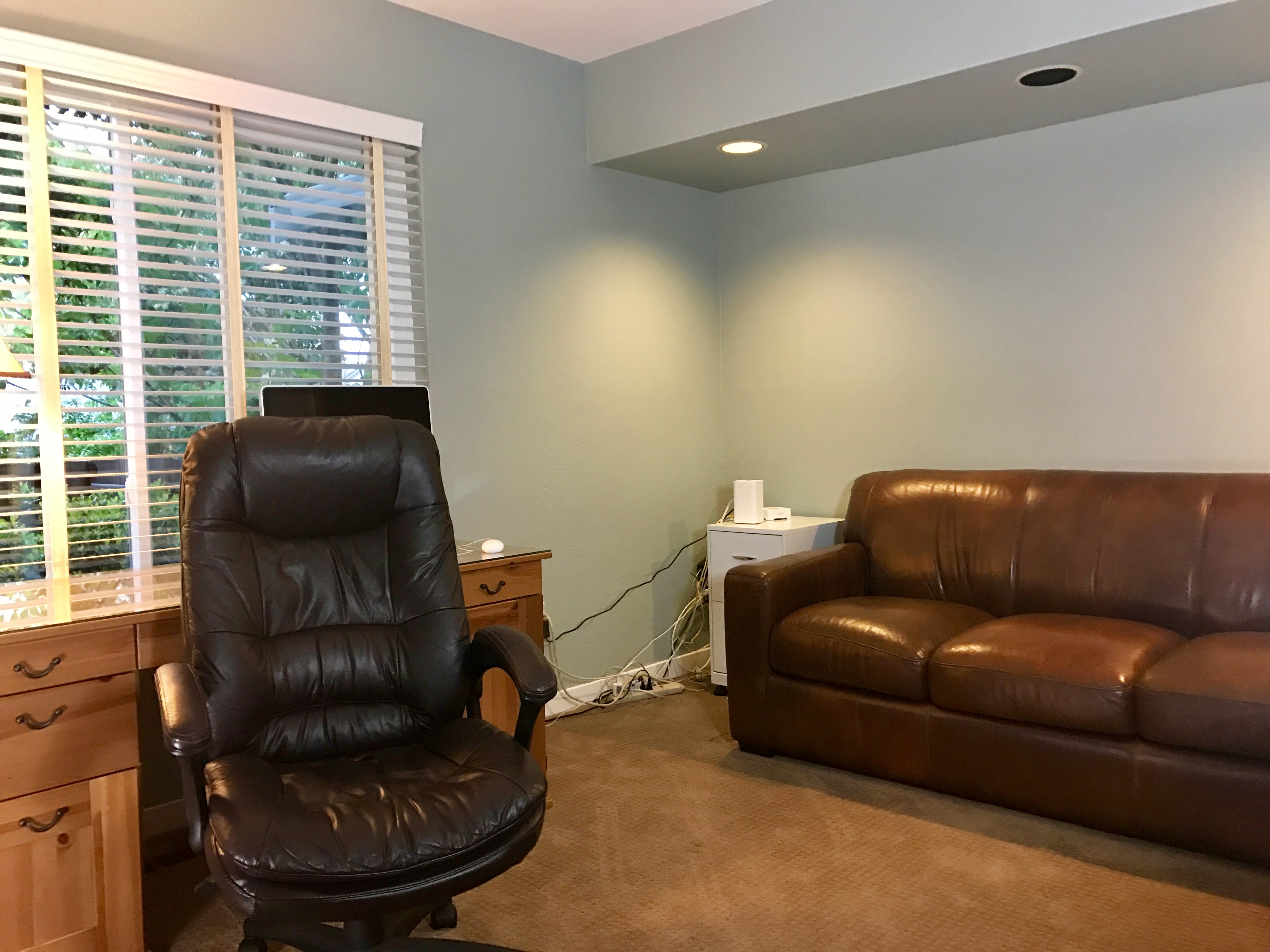 The Cyprus Spring wall color is sort of a sea foam green, but this room gets very little light so the color seems almost more baby blue. Honestly, it is not my favorite, but I do no feel like repainting at this time. So Cyprus Spring (aka blue) it is.
I moved the desk in front of the window. Working at the desk is much more enjoyable with a view of our side yard. I moved the sofa to the wall that use to house the cabinet. And I made a few purchases: The white dresser and tan book shelf from IKEA and the white filing cabinet from Staples. I originally was hoping to find a white antique dresser, but a hunt through local antique shops turned up nothing.  The desk that we already had originally came from IKEA, so I headed there to see if I could get the matching shelving unit. They no longer carry this model, so I bought a different one instead.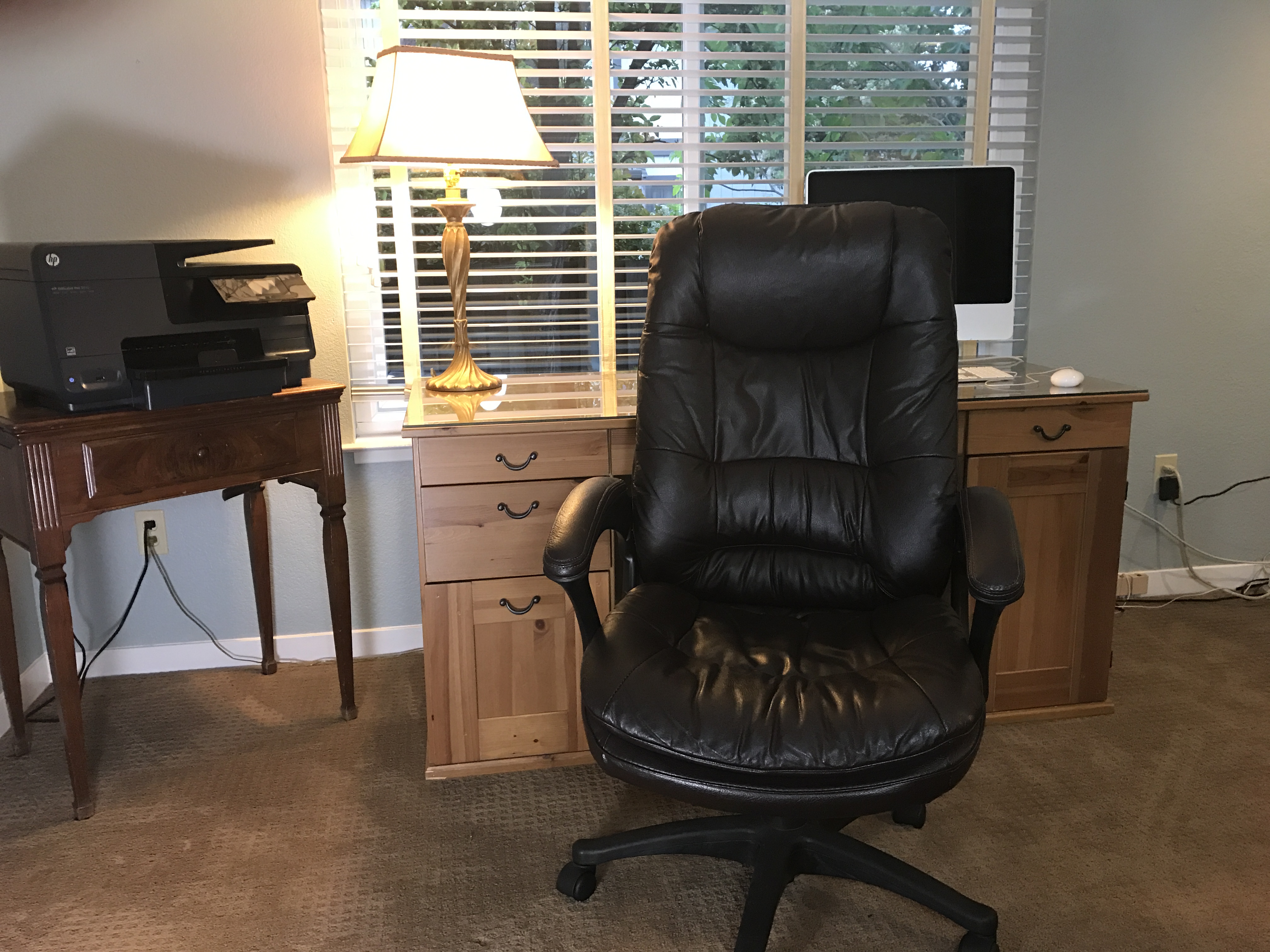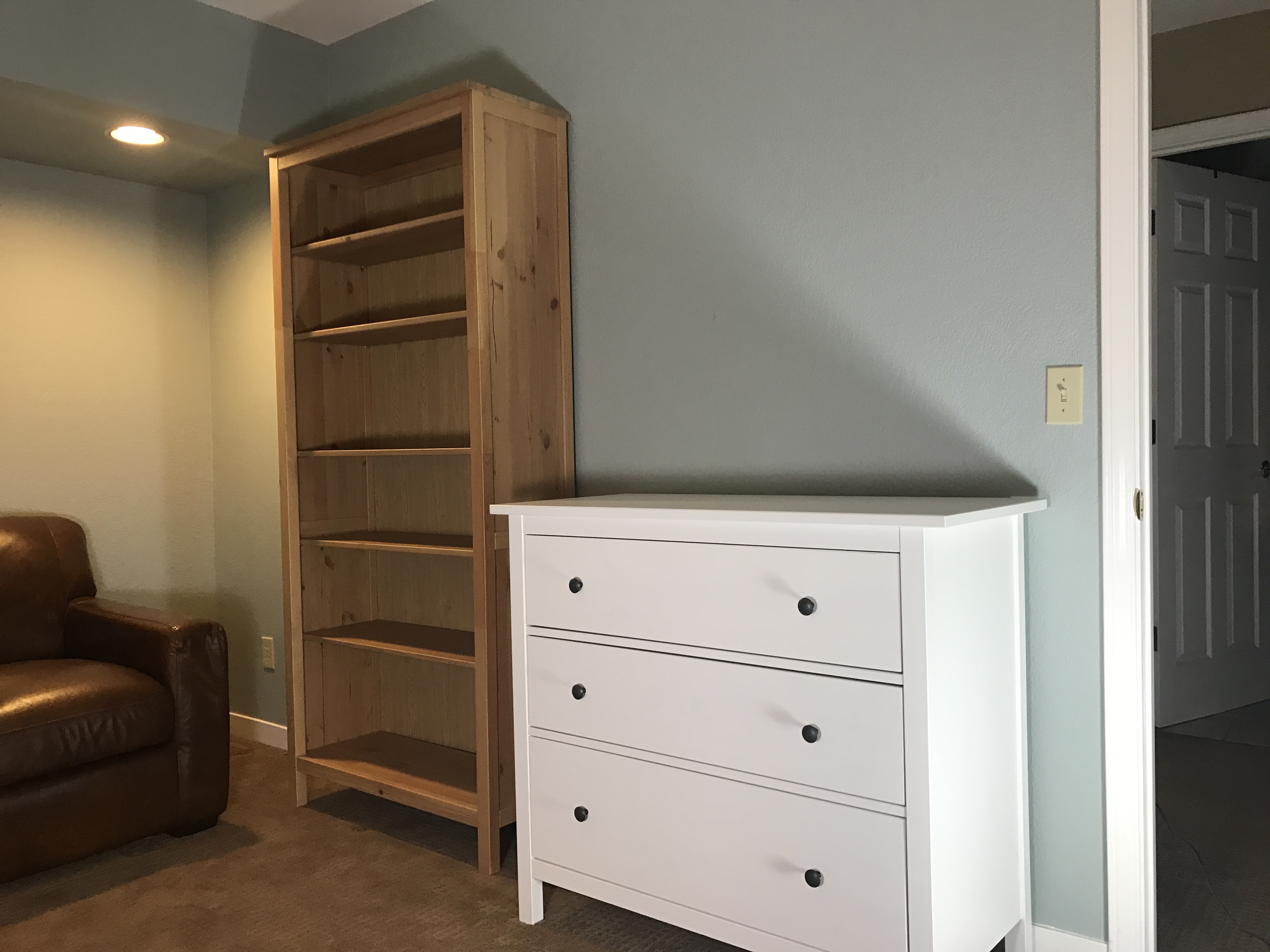 Something to know about my decorating style. I tend not to match. I would have liked the desk and shelf to match, but I never intended to get a matching dresser. I want a few pops of white in this room to lighten it up, but I don't want all white. My thought is to have a triangle of white; the dresser, the filing cabinet, and I am planning on painting the printer stand. The printer stand is actually a very older Singer sewing machine passed down from the grandmother. I might be painting this white, or I might add something else white. I am still deciding.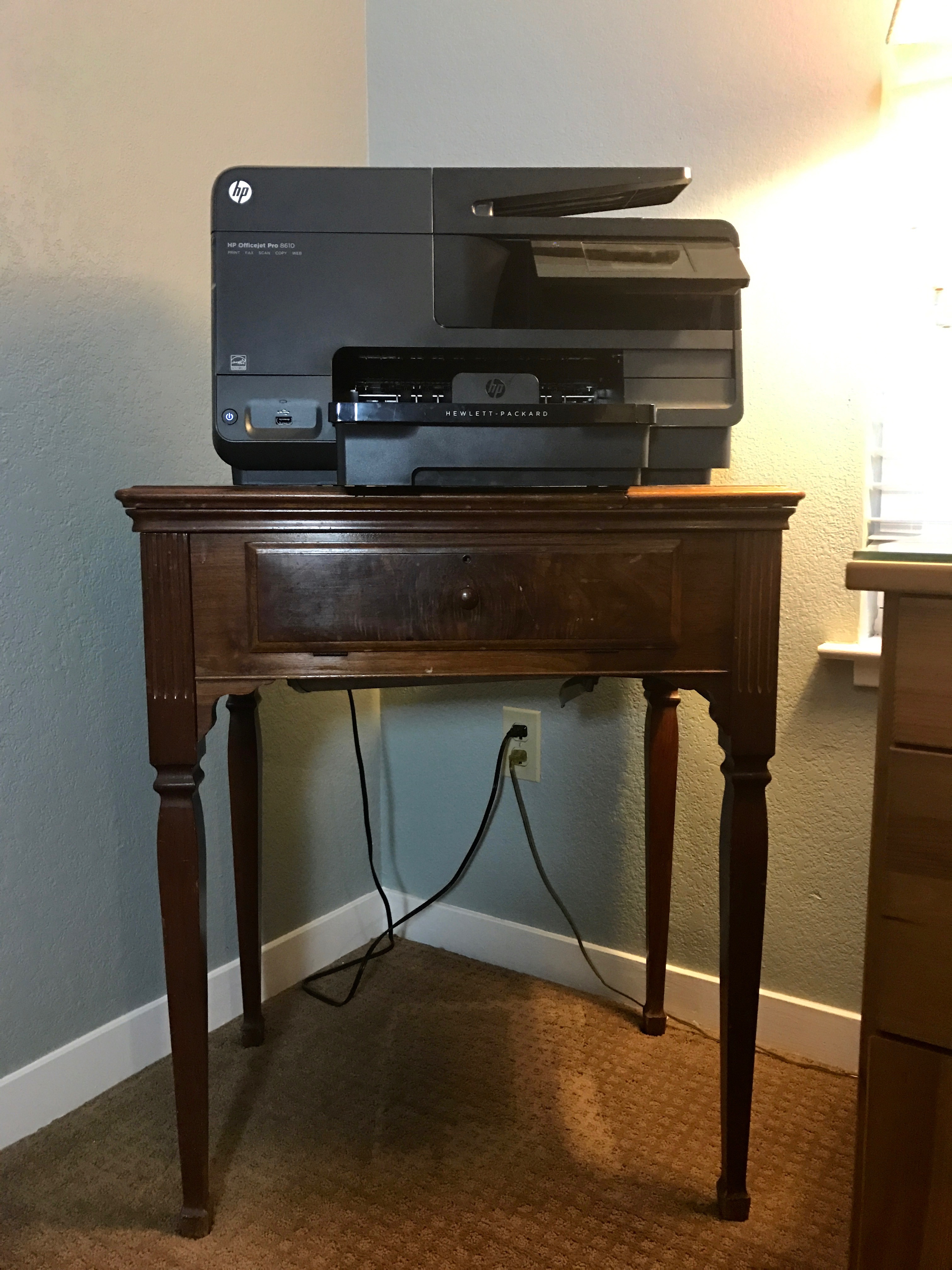 So far I like the way it is coming together. I need to start pulling together some unifying items. I ordered a carpet that should bring all the colors together – the sea foam green, brown, tan, and white. I also plan on adding some white shelves on the wall to the right of the window.  And I most definitely need to take care of all these cords!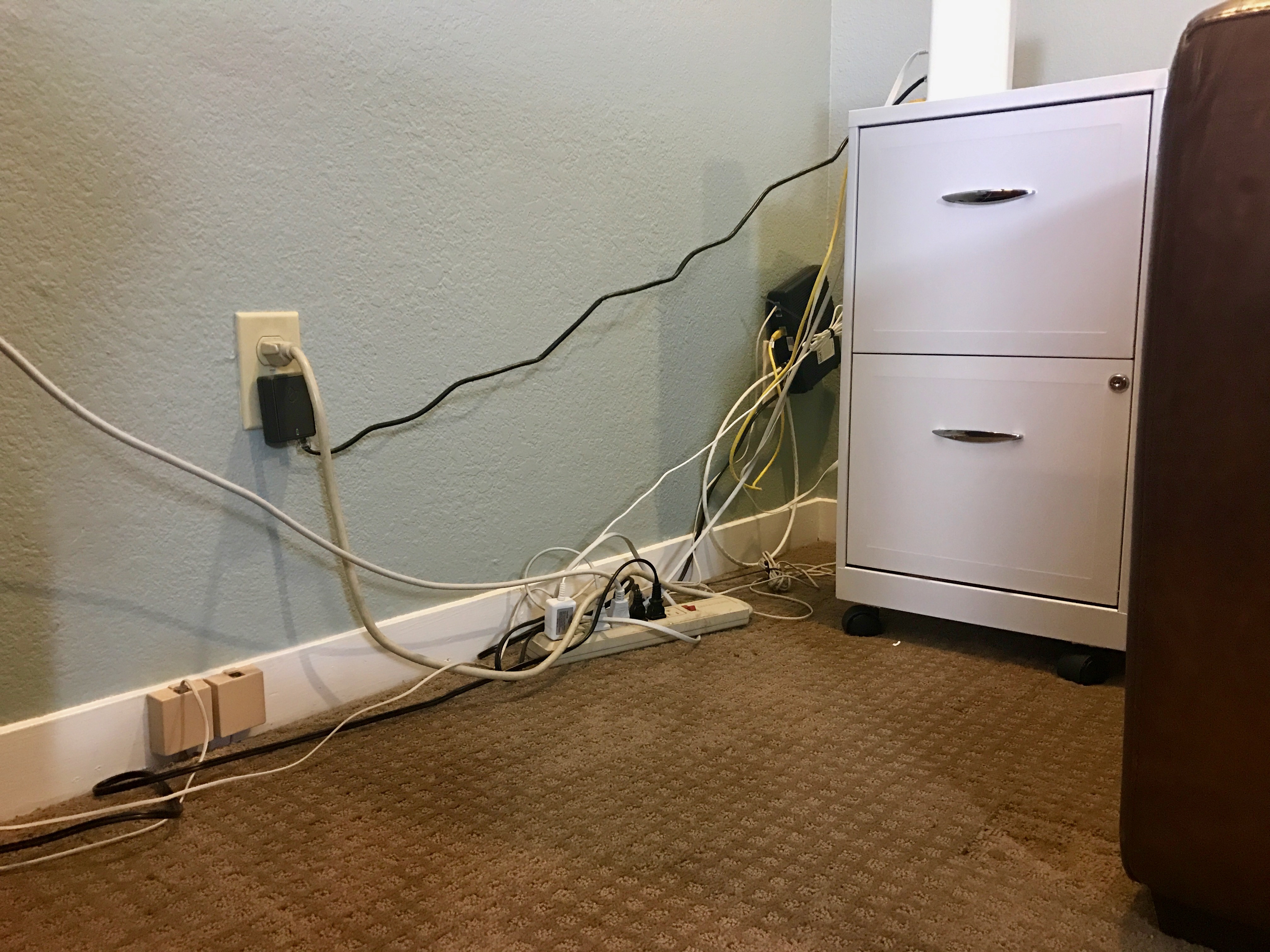 I have also thought about changing out the chair, but I am not sure that I want to spend the money. We will see.
The room does feel nice and fresh. I am excited to bring it all together. Looking at the pictures, it seems a bit awkward that not one piece of furniture in this room matches! That is even a bit extreme for me. Oh well, it will just be a bit more challenging to give it a cohesive feel.
As for the sewing machine… should I paint it white or not? What do you think?
Be sure to also heck out what other bloggers are doing at One Room Challenge™  Guest Participants, Week 2. There is a lot of great designing going on right now. And be sure to come back next week to see my progress!