The farther we are away from retirement, the harder it is to keep our retirement goals in mind. To help me keep my goals up front in my thinking, I have created a Retirement Vision Board. I have always been a fan of vision boards – a board of pictures and quotes designed to help me visualize me reaching my goals. I have used them to reach fitness goals like completing triathlons and swimming from Alcatraz. For me they work! Now I have designed one specifically to help me reach the retirement lifestyle that I want. The board contains pictures of a home on a golf course, trails to hike, a schedule of museum events, beach side home, flowers, and travel pics. I simply love my new board!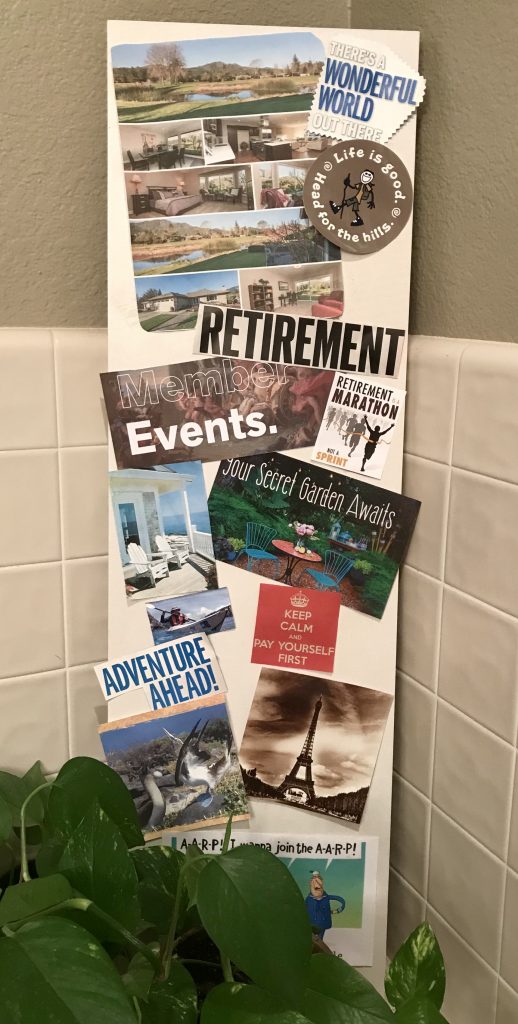 Creating a Retirement Vision Board
Creating your own Retirement Vision Board is easy. You simply need a piece of poster board, scissors, and a glue stick or tape. I know some people prefer to build a digital vision board, but I personally like the artsy side of cutting and gluing, plus I like to place my visual where I will see it every. single. day. For me, that is in the bathroom. I see it every morning and every night.
Consider the BIG picture
This vision board is not all about what you want in the material sense, but also what do you want your lifestyle to be? Retirement is about having more time to pursue your hobbies – golf, hiking, volunteering, gardening, travel, cooking, tennis, reading, time with family and friends, so many activities – what is important to you? Take time to reflect and think this step through.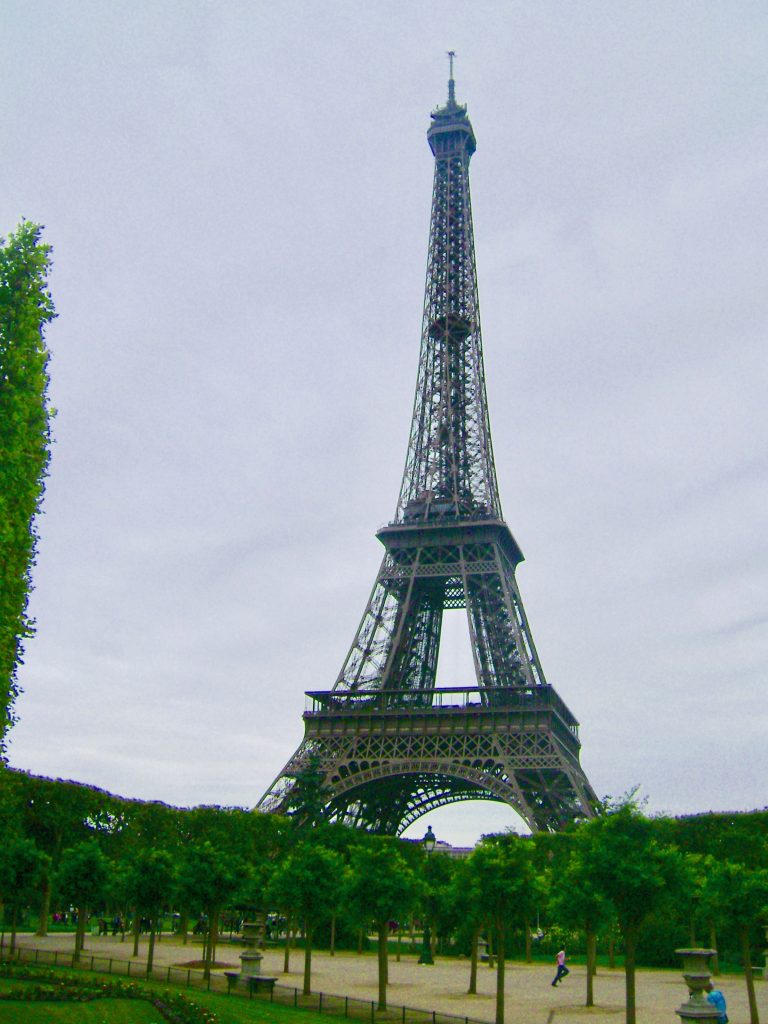 Focus on the steps
I have found that adding the steps necessary to reach my goals helps me stay on track. More than looking at pictures and mementoes that represent what I want, adding a calendar or a checklist keeps me focused on the steps helps me stay on track.
Add a mantra
A mantra is a short saying that you can repeat in your head when you need a little bit of self-support in remaining focused on your goals. Some of my favorite savings mantras include:
PLANNING FOR RETIREMENT IS NOT A SPRINT
USE IT UP, WEAR IT OUT, MAKE IT DO, OR DO WITHOUT.
MY SPENDING DECISIONS ARE UP TO ME
PAY YOURSELF FIRST
LIVE BELOW YOUR MEANS NOW, FOR A BETTER RETIREMENT LATER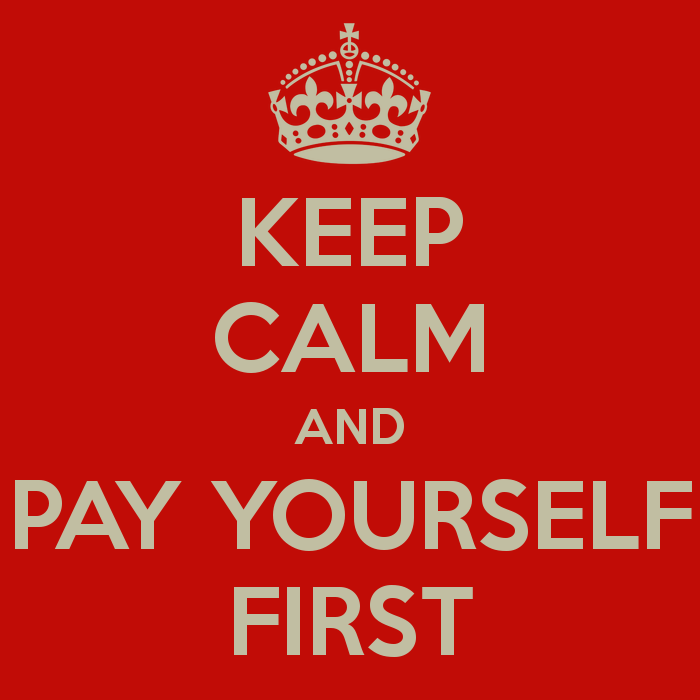 Get creative
Search out photos and pictures that really speak to you. The whole point of creating a vision board is that it is personalized to your goals and dreams.
What I love most, is that my vision board helps me feel really good about the money I save for retirement. Instead of some vague notion of my life years from now, I can now see what our nest egg is for. With a visual reminder each day (I keep the board on a shelf in my bathroom), I not only feel better about putting money away, but I also think twice about spending on wants. When I can see what I am saving for, I actually want to save more!
Not only that, but going through the whole exercise of talking about our retirement with my husband, picturing our future, and finding visual representations to include on the board was fun and inspiring.
My only questions is, "Why didn't I think of this sooner?"