It's spring cleaning time! What is it about the newness of the spring season that has many of us sorting, purging, and organizing?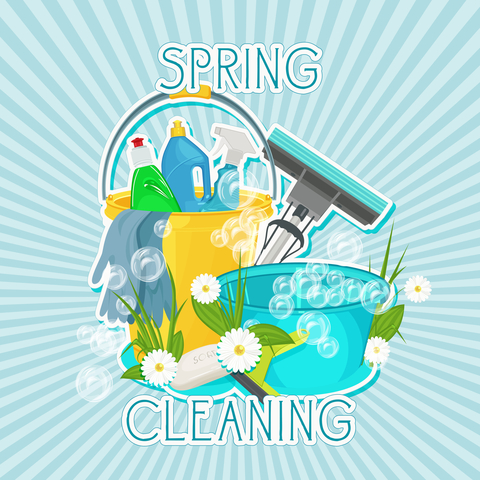 This last weekend we cleaned out the garage and planted in our garden.  I gotta' say – it feels so good to look at the clean and (mostly) organized garage – it's not yet 100% complete, but we made a huge dent in the job! And looking at the new plantings? Love that! Something about the seedlings popping up out of the ground as sprouts of green warms my heart! Yes, spring is in the air!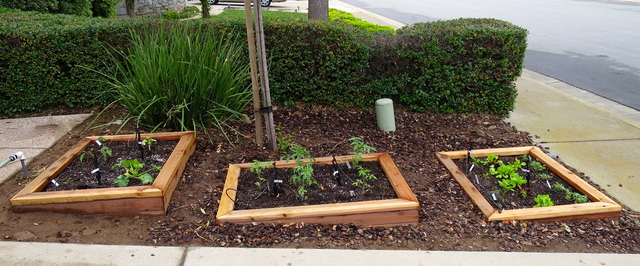 Sophia, our youngest, is a bit of a pack rat. OK, a huge pack rat. She is a collector of the first order! She was an absolute gem in helping my husband and I clean out the garage; sweeping out the corners, delivering items to the van to be donated, and sorting recyclables into the recycle bin. However, when it is time to clean and organize her bedroom – it is a pretty rough experience. She does not like to part with any of her belongings – no matter how old, broken, dingy, or useless the item may be. To Sophia, everything in her room seems to hold a special place in her heart.
So what is a parent to do? This is confession time. Yes, I admit it.  I will often secretly purge my step-daughter's room (just a little at a time) when she is not at home.  While this is just the easier route to take, I don't feel good about my tactics. This is why I was really excited to hear that natural personal care brand Tom's of Maine and TerraCycle®, the world's leader in recycling the non-recyclable, are teaming up during Earth Month to offer the first program that empowers families across the country to share in a teachable moment and recycle broken toys into something useful like park benches.  This program will help us to help teach our children about recycling and giving –  simple but very important lessons for everyone.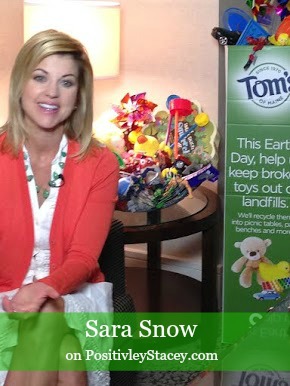 And really, what is not exciting about knowing that our broken and over-used toys are going to be made into something like a park bench for many people to enjoy? Sounds like a win-win to me! So much so, that I have ordered two boxes! One for home and one for my classroom. As a class and as a family, we will be celebrating Earth day next Tuesday April, 22 with kicking off a toy recycling program both in my home and in my classroom.
Celebrate Earth Day with Tom's of Maine Toy Recycling Program
Take a few minutes to watch the video below to see a lot of great spring cleaning ideas from Green Living Expert, Sara Snow. Sara is also the host of Discovery Networks' "Living Fresh" and "Get Fresh with Sara Snow," and Fine Living Channel's "Big Green Lies."  Her book is "Sara Snow's Fresh Living: The Essential Room-by-Room Guide to a Greener, Healthier Family and Home." She shared with me some excellent and easy ways to make our homes a greener place.
Start young. Live green.™
And check out Sara's book for even more great ideas! Happy Earth Day!