Another month is basically done and over! Wow, tomorrow starts March, but today is the day to publish a new calendar. Time really does not stop for anyone, it just keeps on marching forward and hence tomorrow we are starting the third month of the year. Spring is going to be here before we know it!
So how is my (and your) home re-organization going? Mine is going OK. I have not gotten to as much as I planned (again for the second month in a row), but I have made some great steps forward. This month the front closet is now looking great after a huge purge and re-org. The floor of the front closet is now empty! That looks and feels great. The linen closet was also purged and organized, and the kids' bathroom is looking good again! Yea!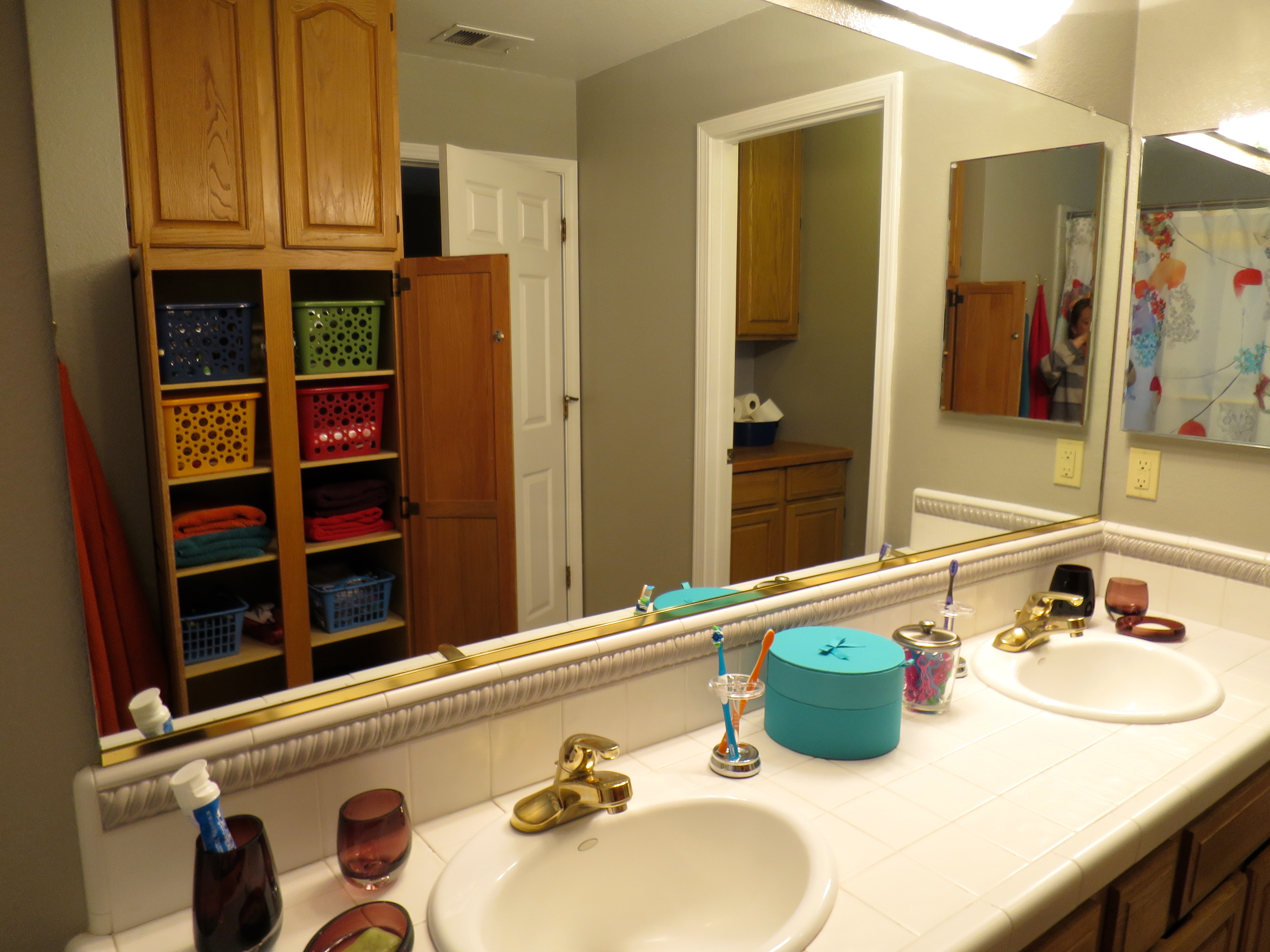 But before we get to the color coding of my kids' bathroom, let's re-cap the month. It has been busy!
First the fun stuff ~
A trip to Aspen, Co to visit my daughter and ski/board
Time spent with my brother and his family in Aspen
Hosted an apres ski party (more on that Thursday)
Snowshoed to Ashcroft in Castle Creek Valley
A grand tour of Rock Bottom Ranch 
A visit to Sacramento to have lunch and hang with my son, Robert.
Being able to Skype with Olivia who is studying in the Philippines.
And the OMG moments ~
Lucy (our golden doodle) had to have surgery and wear the cone of shame for two weeks.
Dom spent a couple of days touring prospective colleges for next year. Yikes!
As usual, life is always busy!
With six kids, I color coded their bathroom a while back. But like with every room in our home – it can get a bit messy and disorganized. So I started with taking everything out of the room! Every cabinet and drawer was emptied and scrubbed. And then a lot got tossed. It is amazing how many empty containers there were taking up space and creating clutter. When I had everyone choose a color towel, I worried about how to tie it all together. Then I found this shower curtain and voila – it all worked. The shower actually has a shower door – but the room needed something to make all the splashes of color tie all together.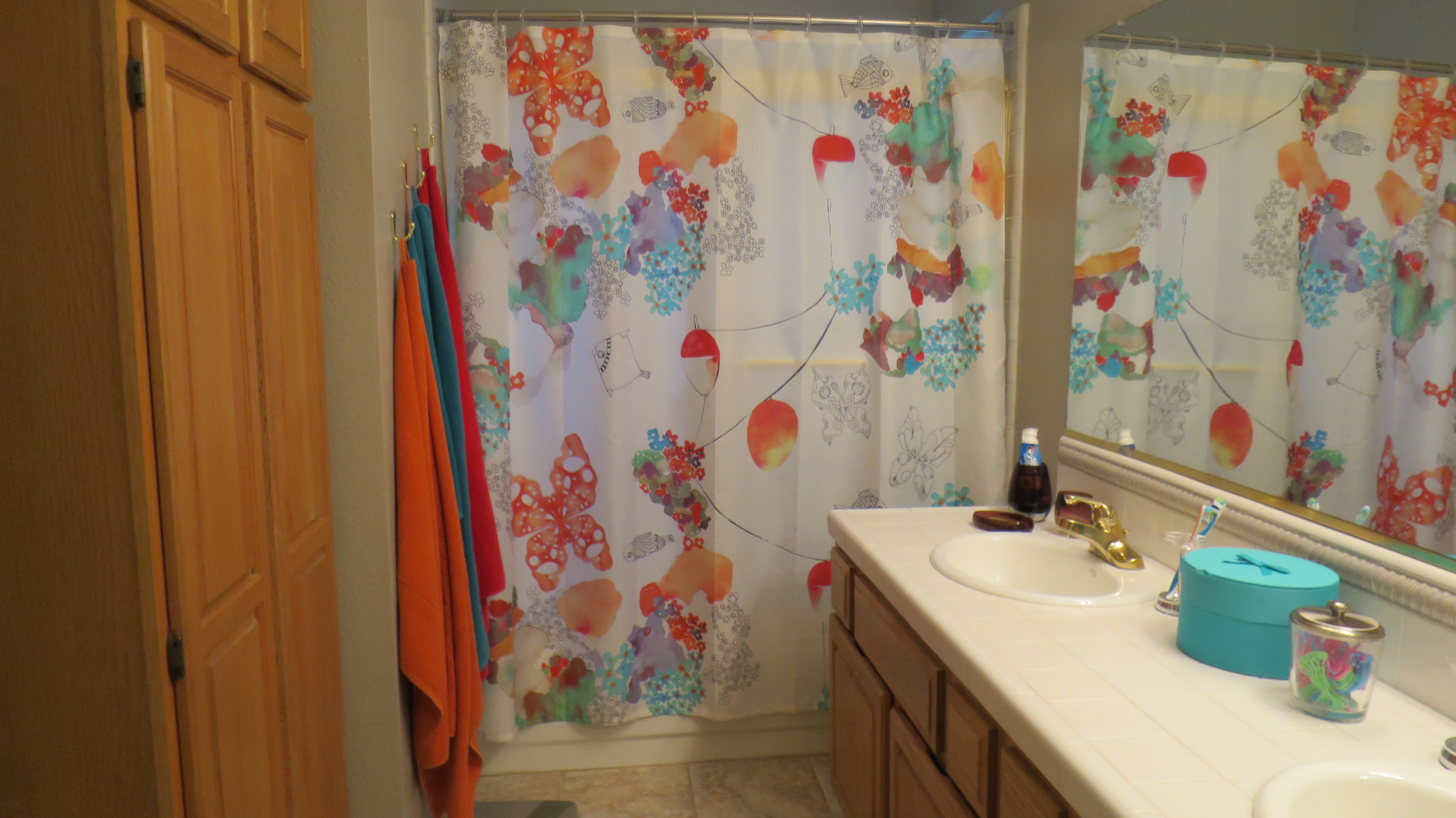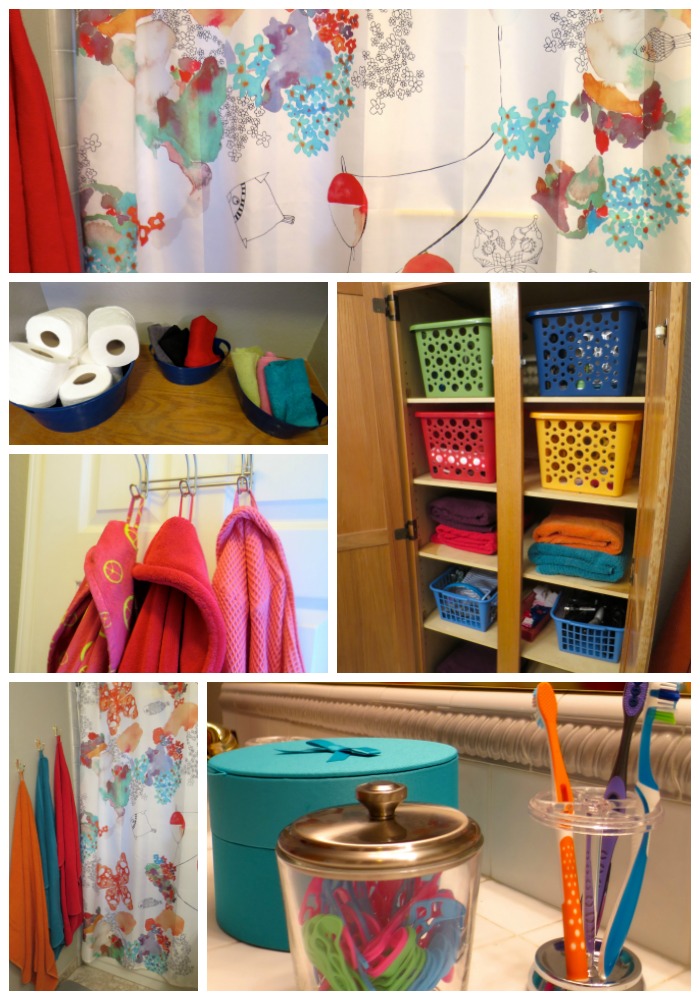 This room is also home to a favorite picture of mine that was a gift from my sister to me decades ago. Since four sisters share this bathroom – I thought it was the perfect room to hang this. 
And now it is time to think about March and what to purge and organize.  I am going to tackle my books (there are a lot of them!) and the cabinets in my laundry room – plus a few more items.  I did not get to a kids' bedroom last month – so maybe that will get squished in somewhere. But it is going to be a busy month.
Getting Organized! Home Organization Plan March Calendar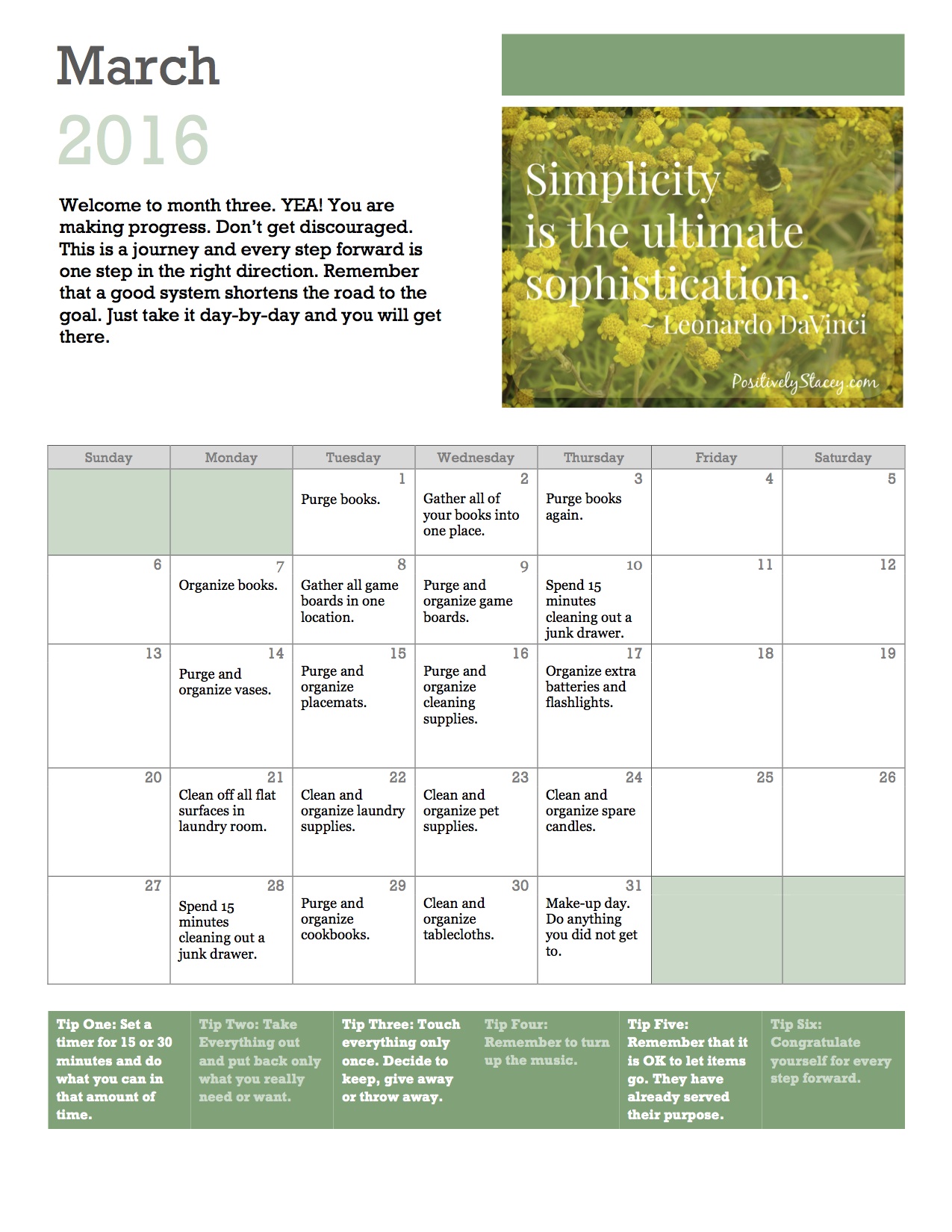 And here is the printable copy: March Home Organization Plan
And if you are just joining in now, here are the last two calendars: February Home Organization Plan and January 2016 Organization Calendar. Come along an join the fun!
So how is the organization going for you? I'd love to hear!