Welcome to month three or more accurately weeks 10 − 14 of my training schedule! I am happy to say that all is going well on my end. While I am not able to complete 100% of the training – I am above my 80% completion threshold that I hold for myself.
My hats off to you that exercise every day!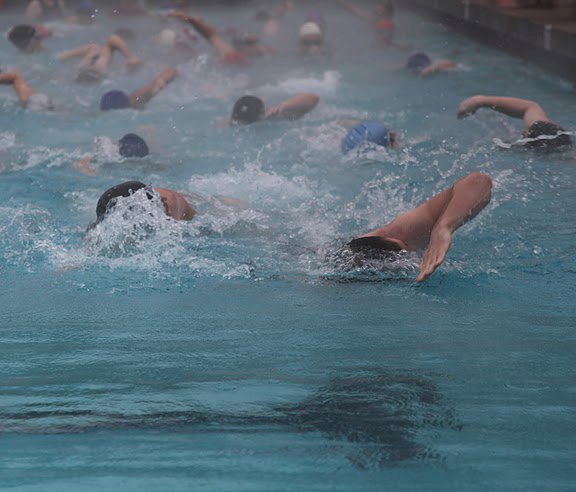 My 80% completion does take into account that somedays I do veer from the schedule. Last month I spent three days skiing, one day snowshoeing, and one day hiking. I (and my body) feel that those days are full of great alternative exercise. Just ask my quads! I have decided that I need to add wall squats into my routine. I also add core on a regular basis, but I am the first to admit that I need to get better with that. I do really enjoy using the rowing machine at the gym, but I need to be doing my planks.
Once daylight savings hits, I will be able to ride my bike to work. That will help – it is hard trying to fit it all in.
So here is the calendar for this month.
Beginner Triathlon Training Schedule Month Three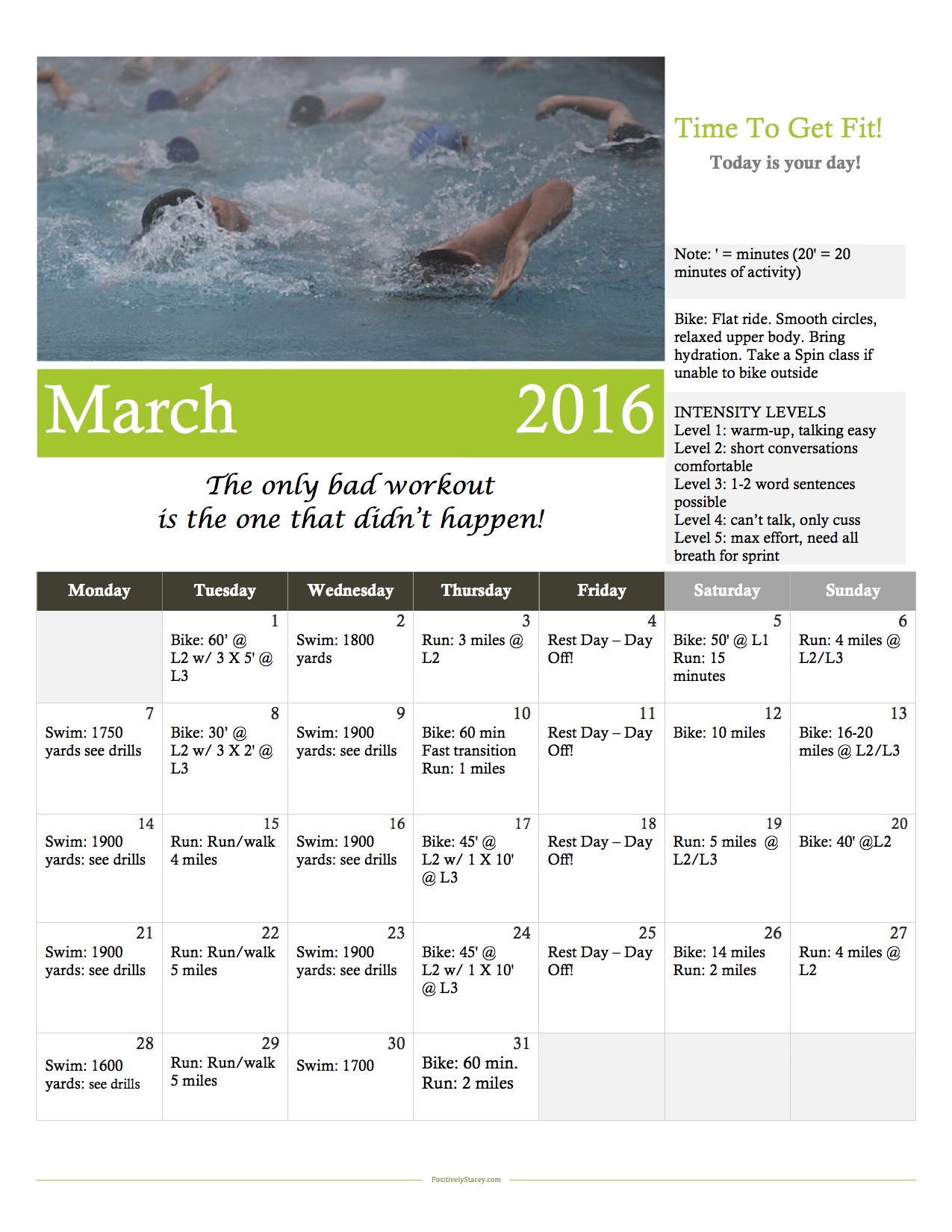 And here is your printable calendar: March Workout Calendar. You can find the last two months training schedules here:
How are you doing with your fitness goals for 2016?