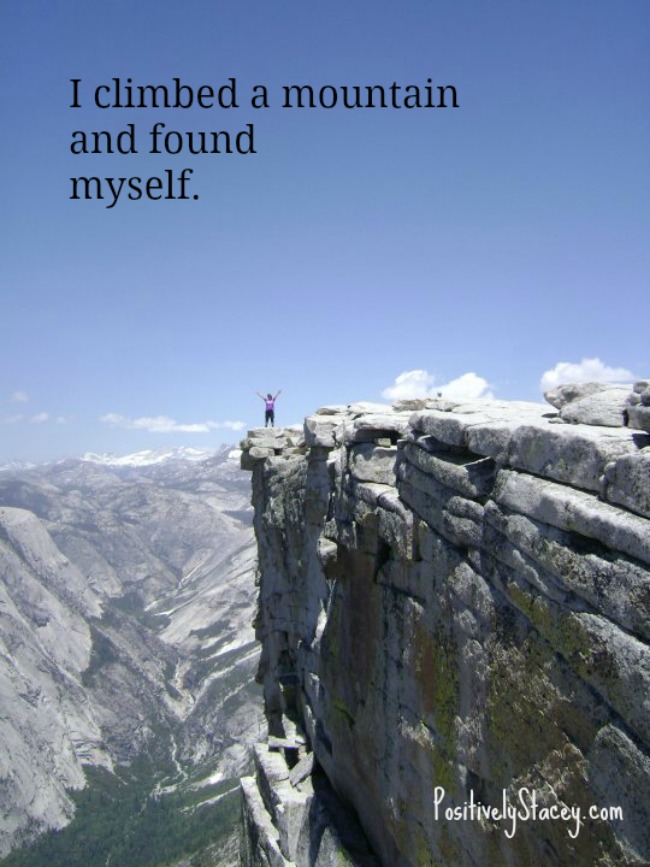 I always had this dream of hiking to the top Half Dome in Yosemite National Park. Each year I would travel to Yosemite with my sixth graders for a week of outdoor science school, and I would look to the mountain and dream of standing on top. Every day that I stood in the valley I would marvel at Half Dome's beauty. It seemed to beckon me.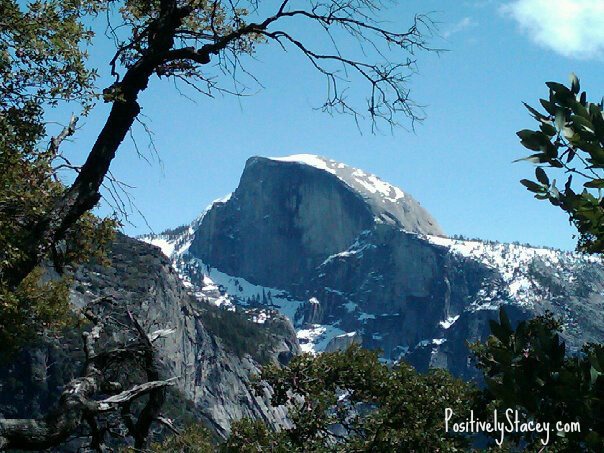 That, I thought, would be like standing on top of the world. But other than those thoughts, I was not much of a hiker. Sure I accompanied my students on their day hikes one week out of the year, but that was the extent of it.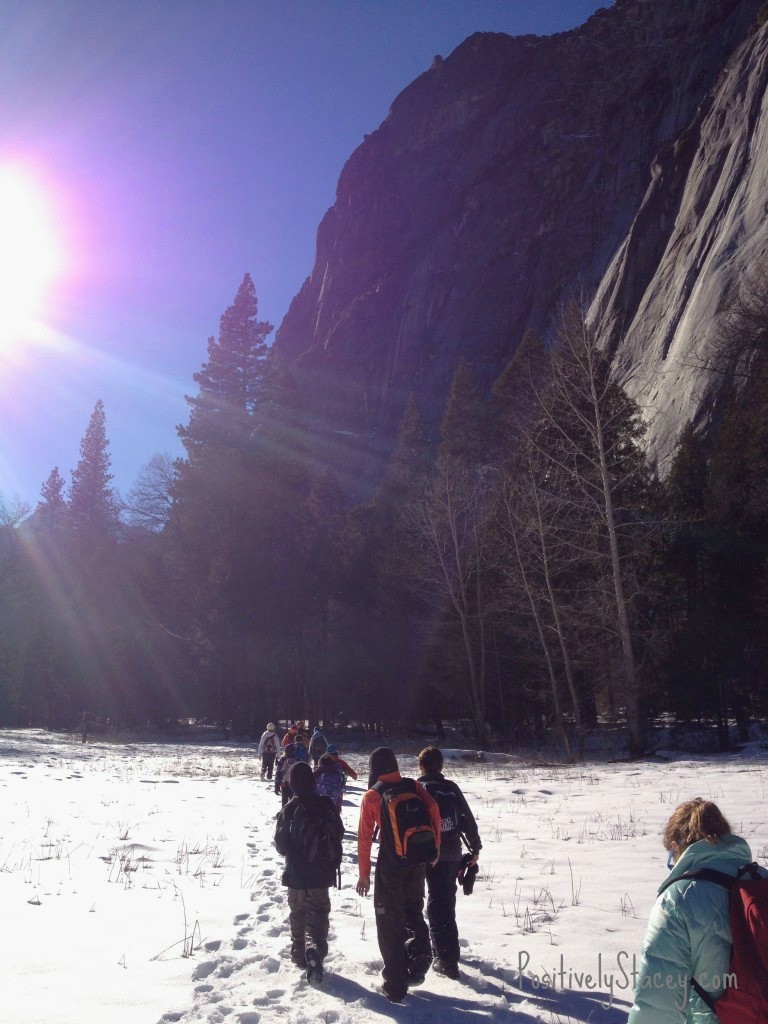 Then my ex-husband walked out the door. And I literally and figuratively fell into a deep abyss. Not liking the darkness that surrounded me, I instinctively laced up a pair of hiking boots and started climbing. I joined a Team in Training hiking group (at that point in my life I did not have hiking friends), and every Saturday we would meet at a county park and hike. The fact that I began my hiking journey with strangers was comforting. No one knew me. No one knew my past. I was starting a new life, meeting new people, and making new friends along the way. I was figuring out who I was and what I wanted. Those first few hikes were hard, but the more I hiked  – the stronger I got, and the better I felt.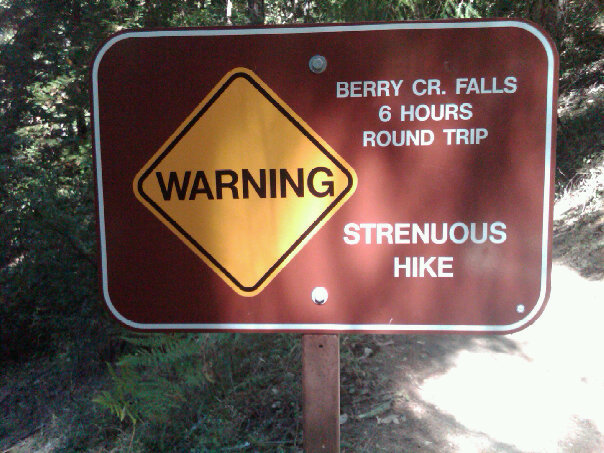 There is something truly magical and healing about hiking. Every time I got onto a trail I was surrounding myself in nature; breathing in the scent of the trees; pushing my body physically; and all of this together, helped heal and renew my spirit. I had climbed (and dragged) myself out of the darkness. I also quite literally fell in love with hiking.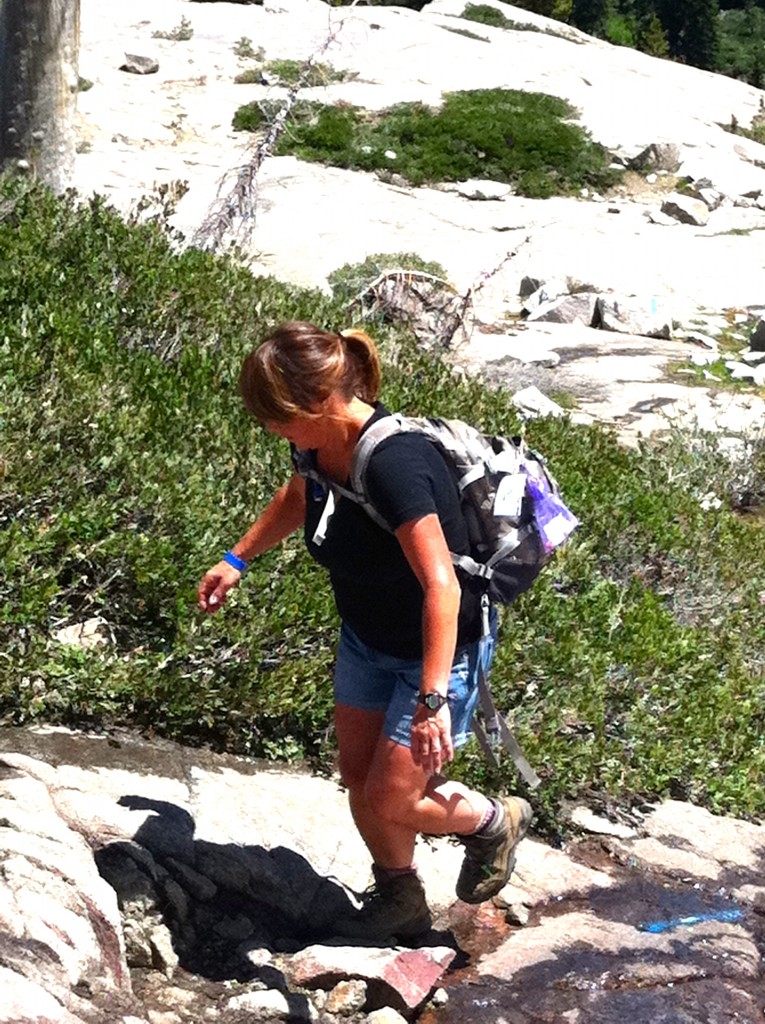 After months of training, I made it to the top of Half Dome! And yes, it felt as though I was standing on top of the world! With an total elevation of 8,842 feet, a gain of 4,800 feet, and 15 hours spent on the trail and mountain top  – it was the highest and longest hike I have ever accomplished! Still to this day.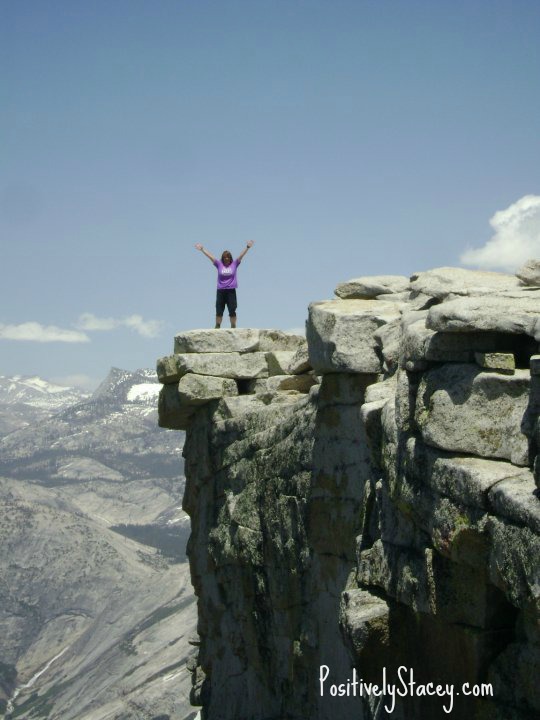 No, I did not quit hiking. I hike often! I am lucky in that I live in the middle of many county parks, and I have been fortunate to hike a few destinations as well.  This last January my husband and I traveled to Sedona to hike – that was amazing scenery.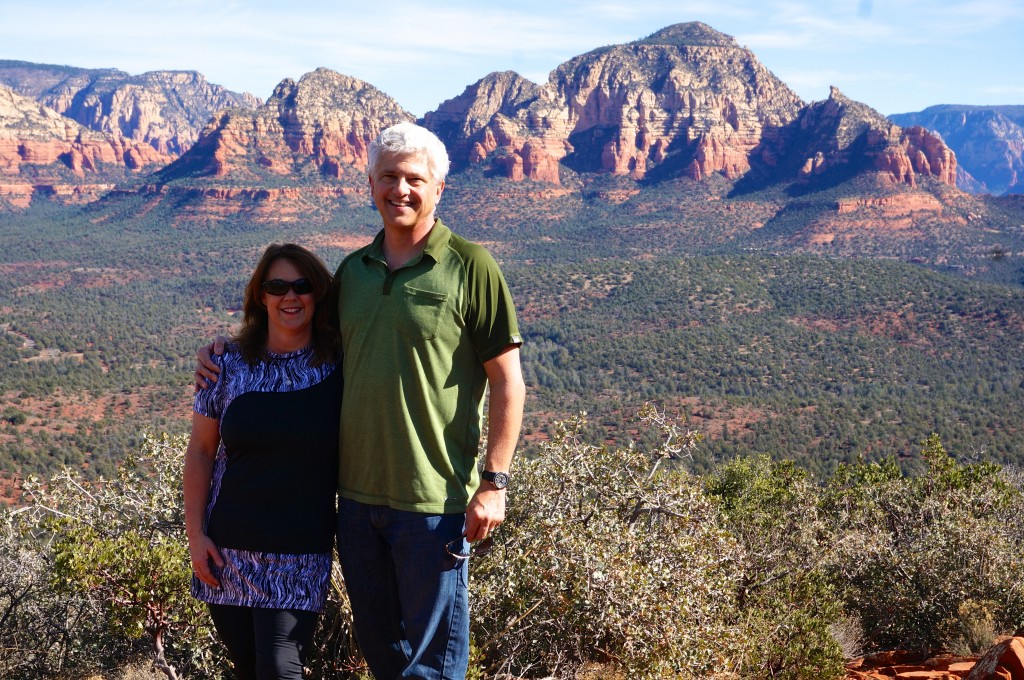 In April I hiked Aspen with my daughter – again such beauty!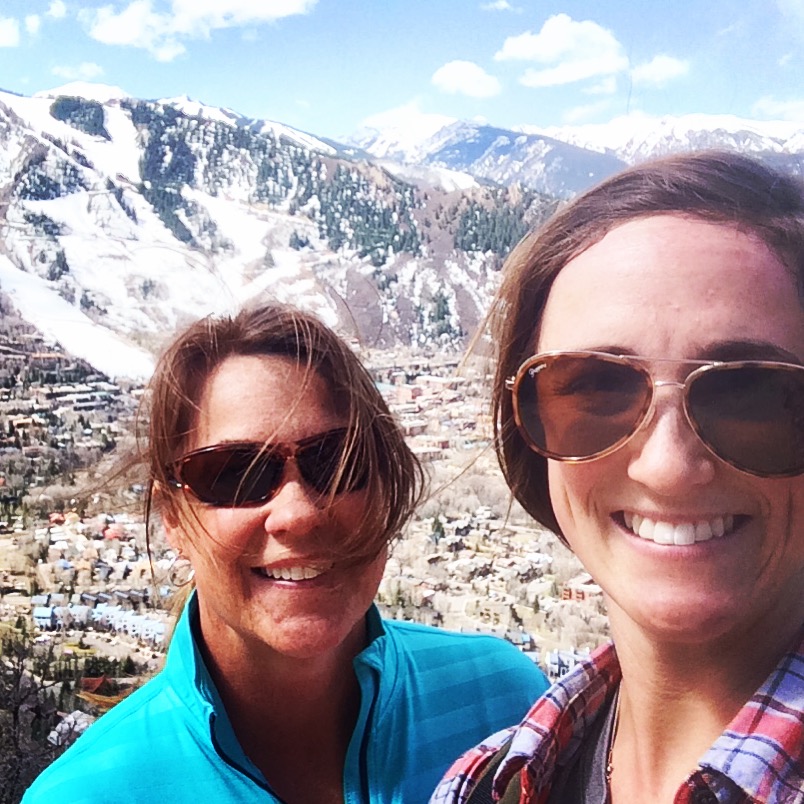 I have also hiked part of the Pacific Crest Trail.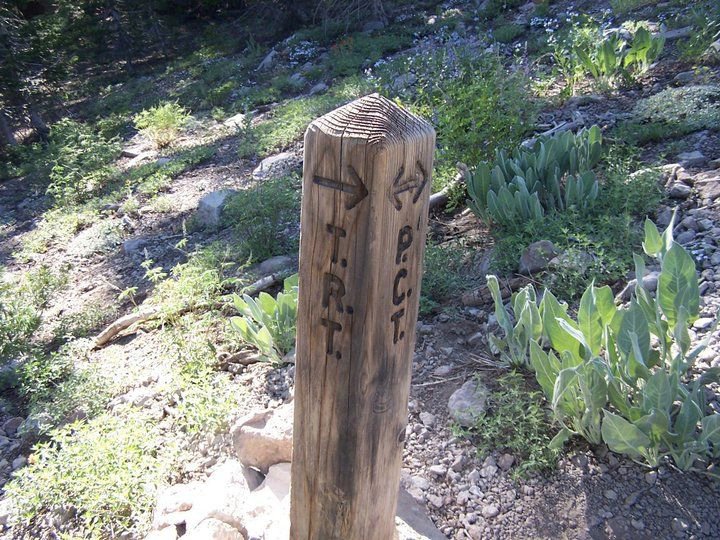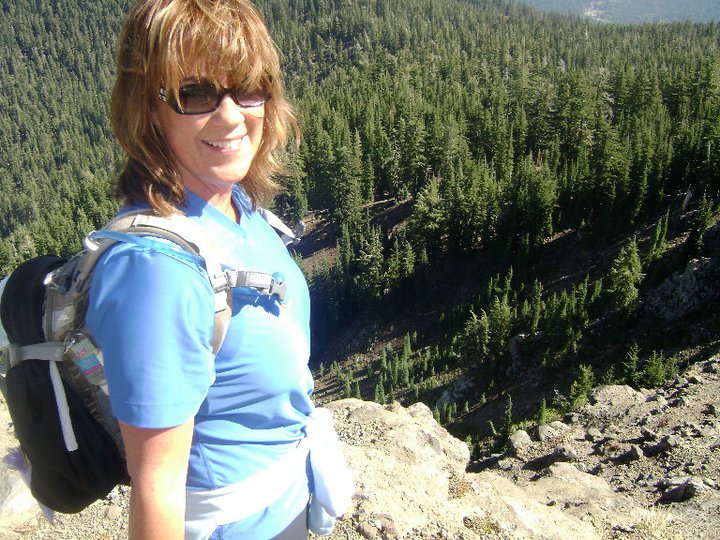 When Gavin and I first started dating, our first whole-day date was a day hiking Pinnacles National Park.
And this summer my husband and I have joined our County Parks' Parks for Life Challenge. Getting out and hiking hills and mountains has become part of our life. So much so that the kids have come to enjoy hiking as well. It has become a favorite family activity.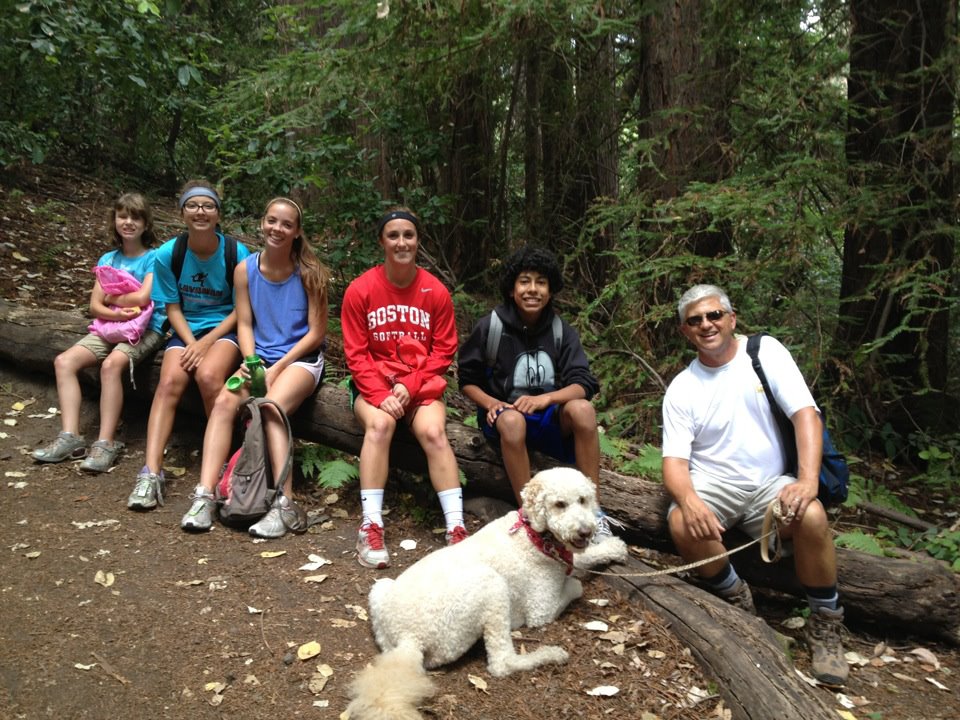 In my world a perfect weekend day is to pack a backpack with snacks, food, water, sunscreen, mini first-aid kit, Chapstick, and a trail map; lace up my boots; and head for the hills. Nothing beats a walk trough the forest, listening to birds, spotting wild life, taking in the fresh scent of nature, and enjoying the silence.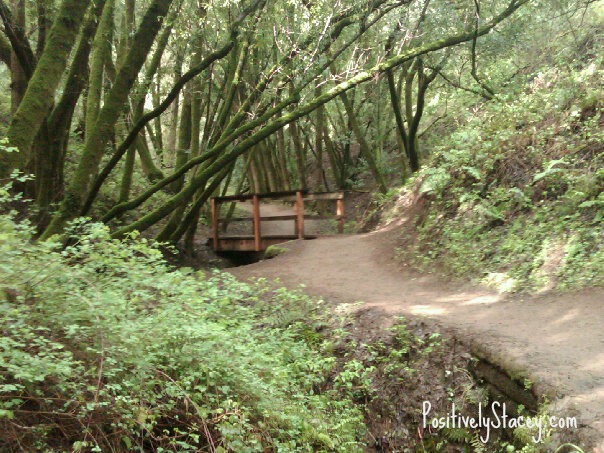 When I started hiking I was lost. While trekking miles upon miles of trails, I began to find myself again. As I hiked I became stronger, fitter, lighter, and healthier.  My new weekend activity was bolstering my mental and physical well being.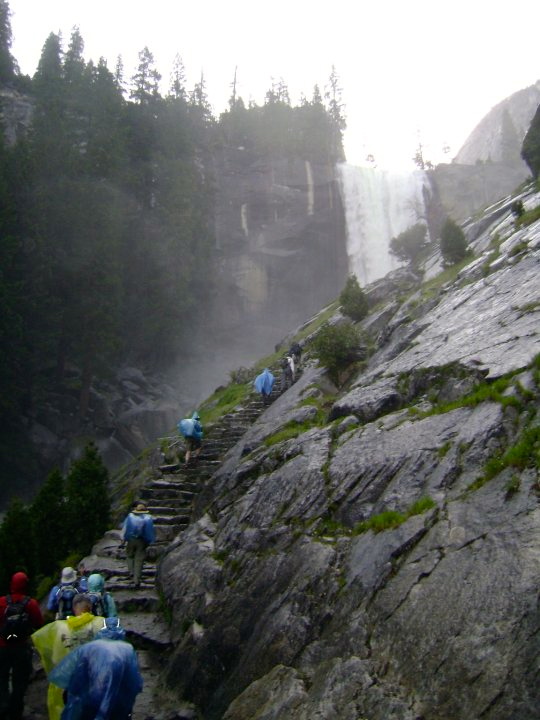 And gave me the confidence to swim more oceans…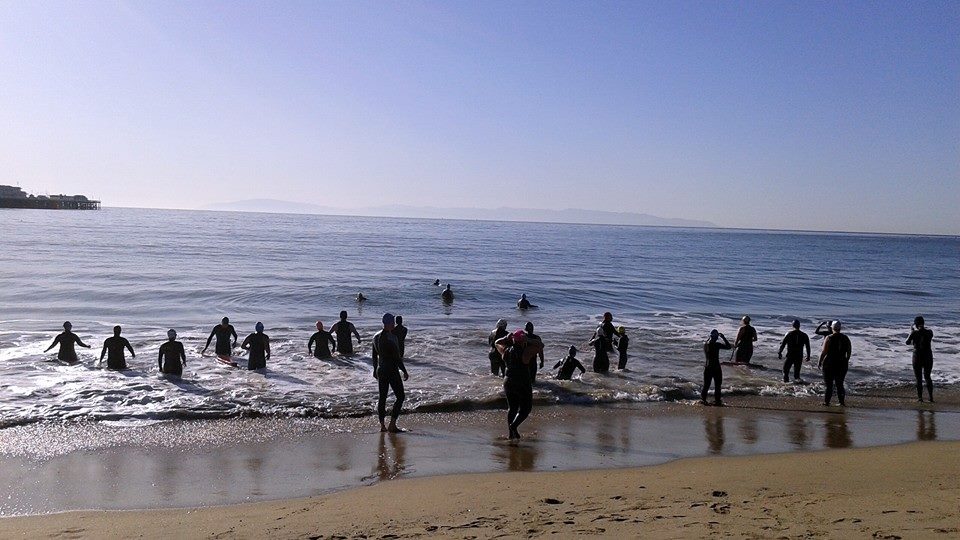 and to complete more triathlons.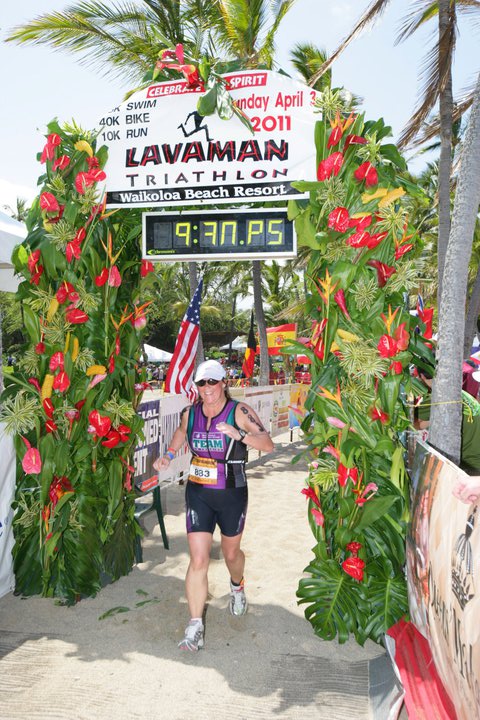 Hiking has taught me that if I can climb a mountain, I can do anything. It takes huge amounts of mental, physical, and emotional strength to get to a mountain top. Preparedness, know your route and plan accordingly, along with perseverance, putting one food in front of the other, will get you there. That is true for so much in life. Prepare and persevere and eventually you will arrive at your goal. Some mountains we climb are higher than others, but with time and work we can all stand on top.