Hands down brunch is the easiest party to host! Why? One) because you can plan a delicious menu that can be prepared completely ahead of time, and two) because brunch compliments so many celebrations! I have hosted brunches for graduations, baptisms, First Communions, Christmas gatherings, and just because I want to hang with my friends. So if you are looking to plan an effortless Easter brunch, here are some easy tips and recipes!
Plan an Effortless Easter Brunch
Step One – Plan
First things first, plan your gathering. Invite your family and friends over. It's no secret that I am a huge fan of Evite. I love this easy Bunny Brunch Evite invitation. Plan the menu, and write out the grocery shopping list.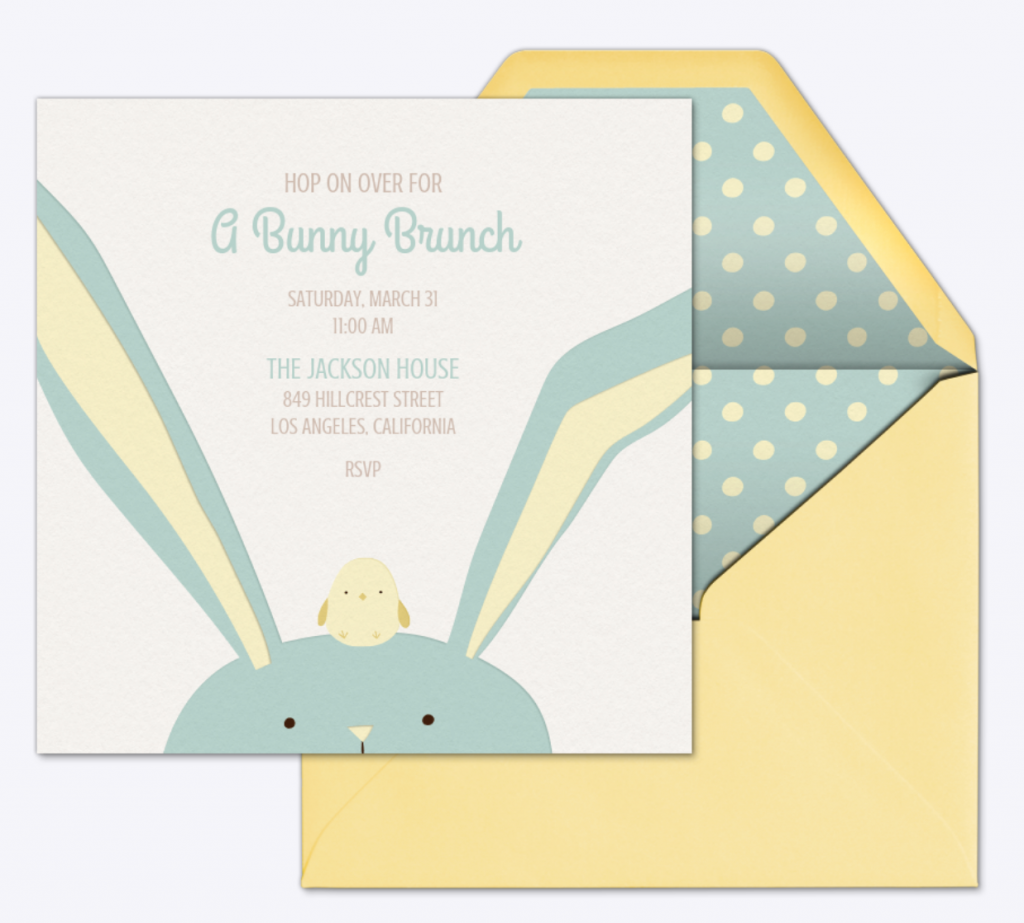 Effortless Easter Brunch Menu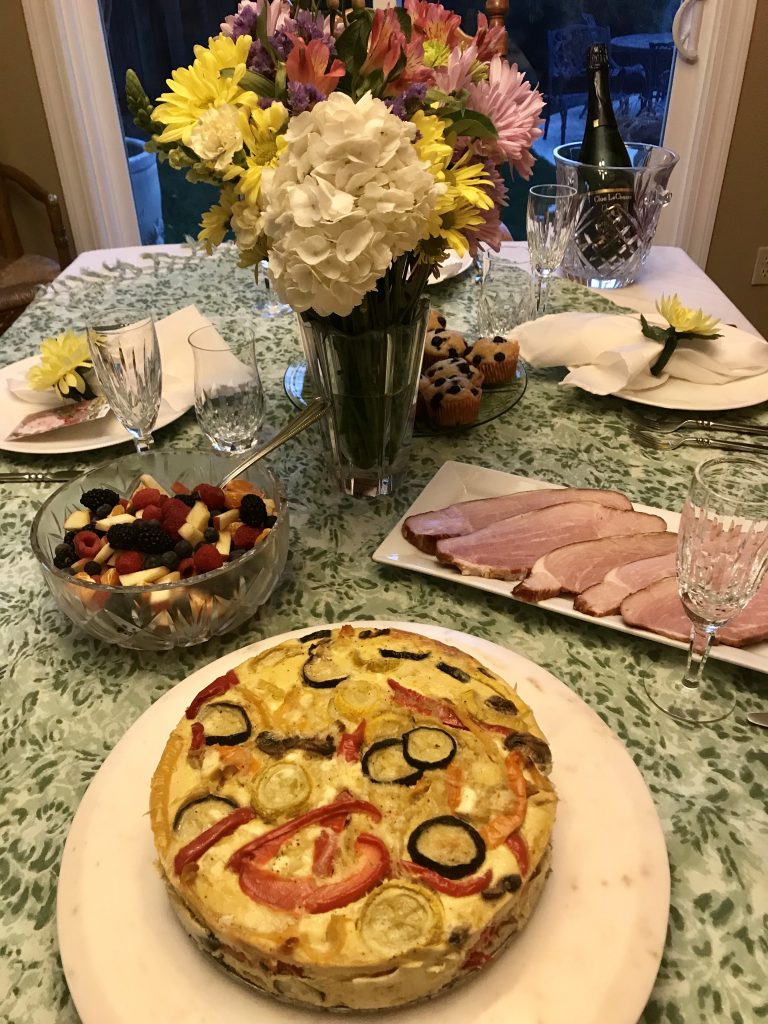 Blueberry Muffins (I am not opposed to using a box muffin mix with the addition of fresh blueberries)
Sliced Ham – for a large crowd go for the spiral cut
Fresh Fruit Salad
This menu is perfect! It is delicious and easy to make and prep everything ahead!
Step Two – Prep
This is where you set the brunch table. Yes, set the table ahead of time and make sure you have all of the serving platters and utensils that you will need. Grocery shop and then fully prepare your dishes. This frittata can be served warm, room temperature or even cold. I prefer it warm, but it easily reheats in the oven. Toss the fruit salad with a bit of fresh lemon juice and it keeps just fine in the refrigerator. Muffins keep in a closed plastic or tin container. So yes, prepare all of the food ahead of time. Clean your kitchen and relax!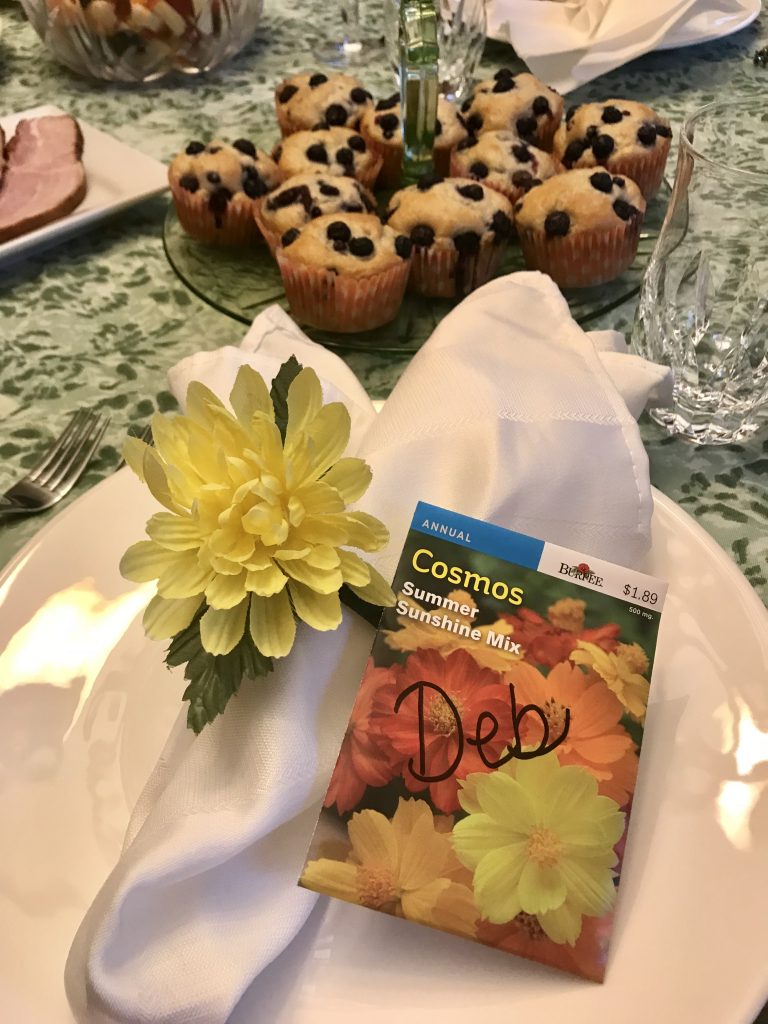 Set up our beverage stations as well. I like to set up a mimosa bar as well as a coffee station. I get the stations ready ahead of time with the glassware, napkins, spoons, and any other nonperishable items like the sugar bowl. Coffee, cream, champagne, and juice are added right before the party starts.
Step Three – Play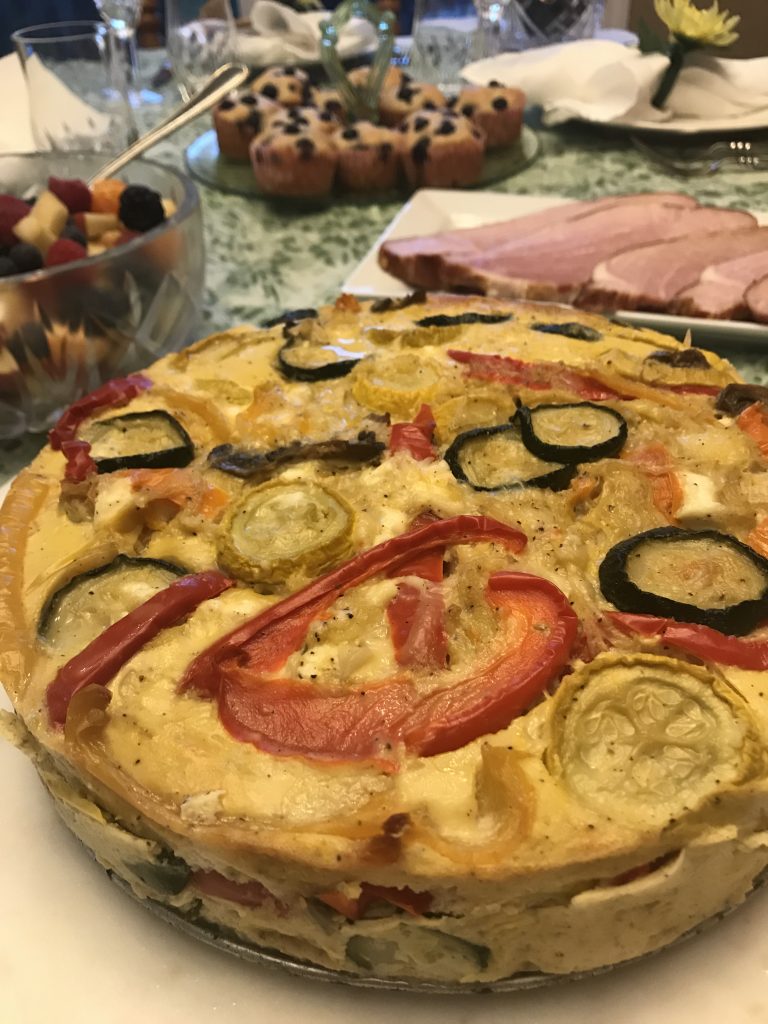 Be sure to give yourself time to pamper yourself and get yourself ready for your own party. No one enjoys a harried host! Knowing that the table is set, the food is ready, and the beverage bar is prepped will make for a relaxing and fun gathering.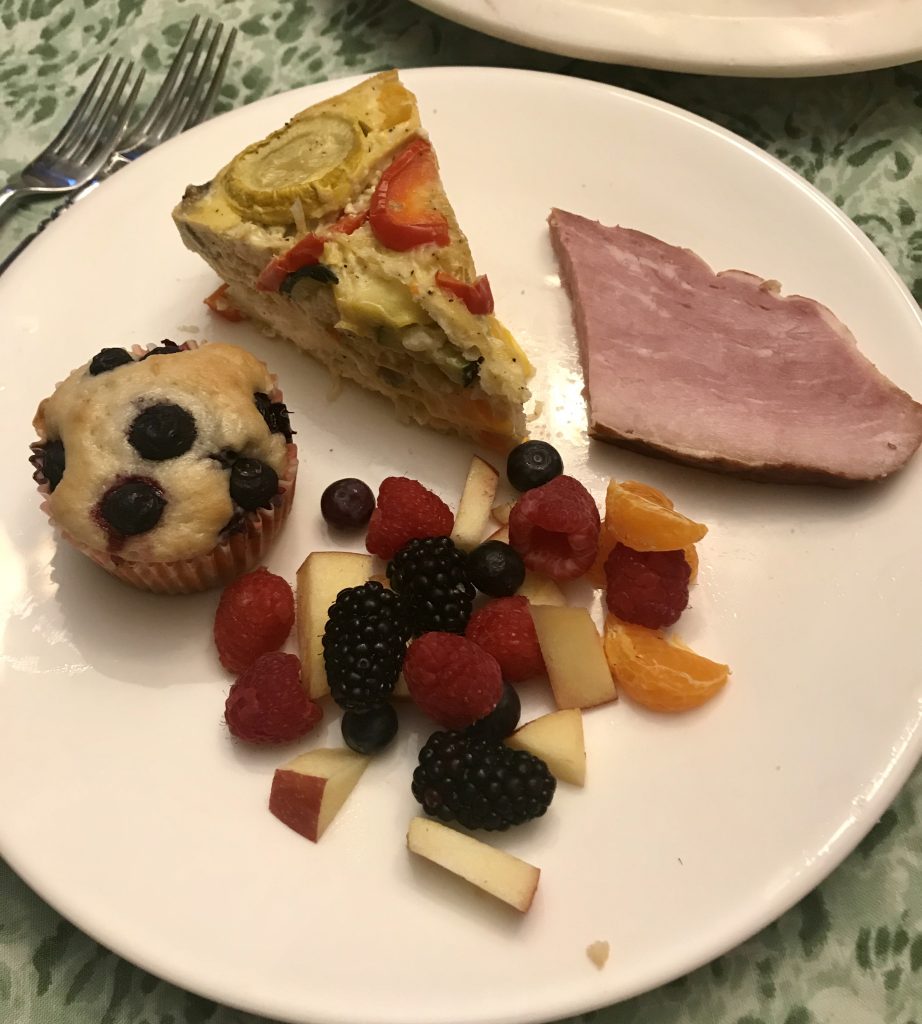 There you have it! An effortless Easter brunch that will wow your friends and family!