When your kids are grown and on their own, the time you get to spend together is limited – especially when some of them live out of state. I was so happy to have a few of our children home Saturday morning, that I laid out a beautiful, delicious, and easy waffle bar spread. To top it off, the weather was gorgeous, and we were able to enjoy our brunch sitting outside in our backyard. Mimosas were included!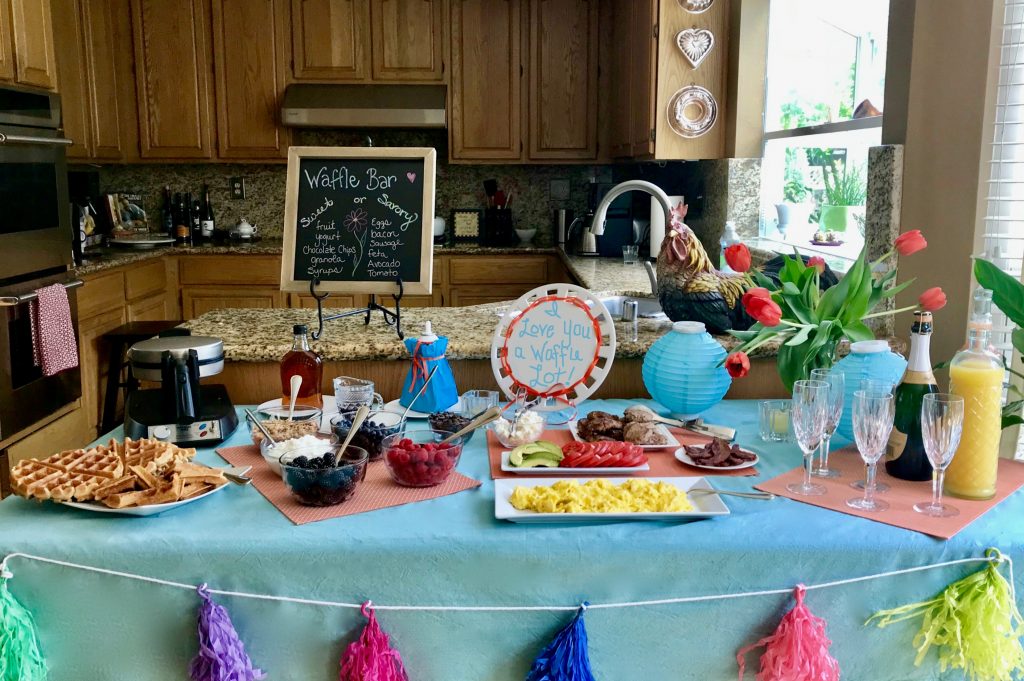 Some like it sweet, some like it savory – so I laid all options out on the table.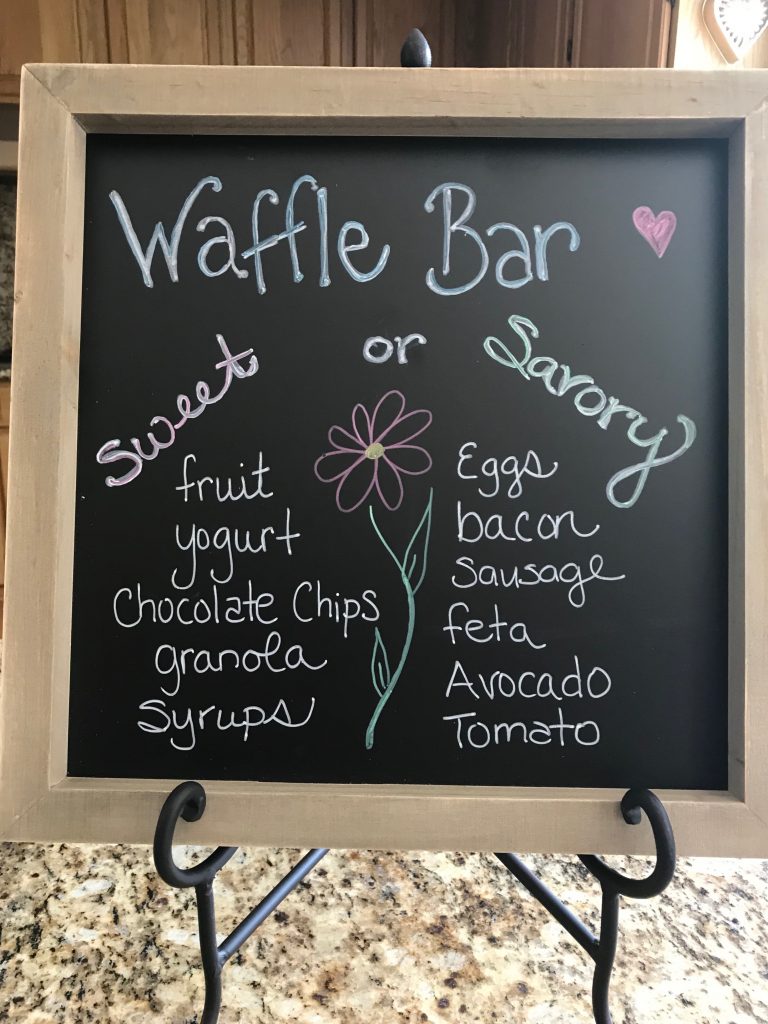 An Easy Waffle Bar Spread
The sweet toppings included:
Raspberries, blackberries, and blueberries
Greek yogurt, non-fat
Chocolate chips
Low-fat granola
Whipping Cream
Maple and blackberry syrup

Other options include coconut, peanut butter, honey
The Savory toppings included:
Scrambled eggs
Bacon
Sausage, sweet Italian and original
Feta cheese, crumbled
Avocado
Tomato

Other options include basil, sharp cheddar, fried chicken bites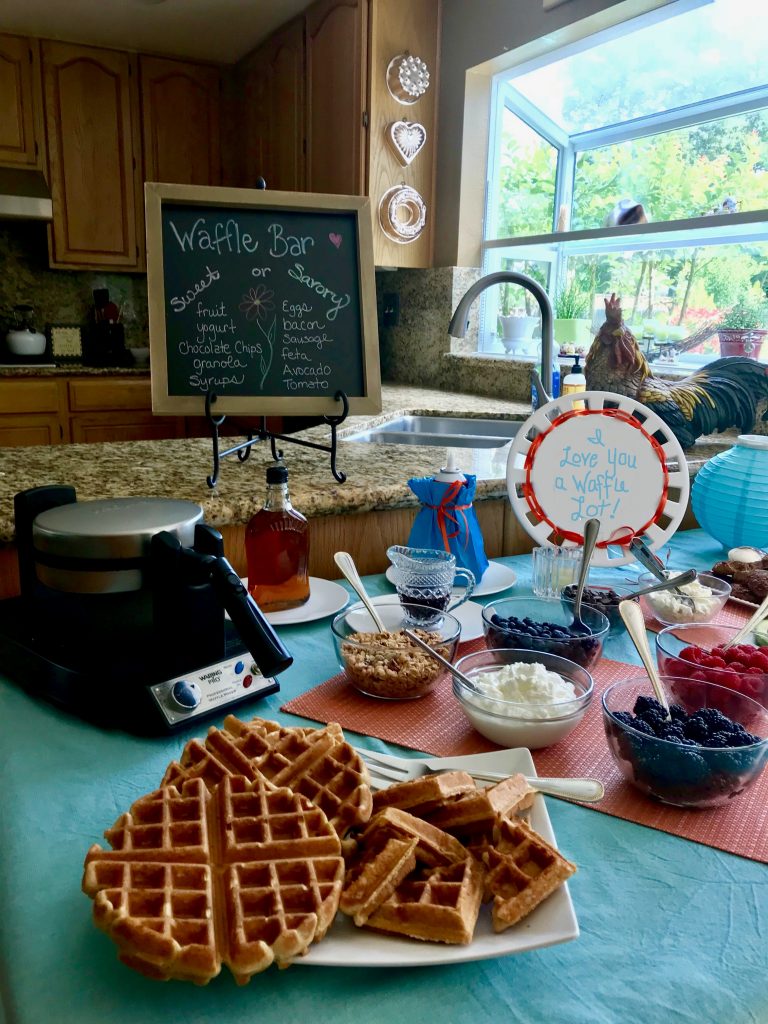 So many delicious choices!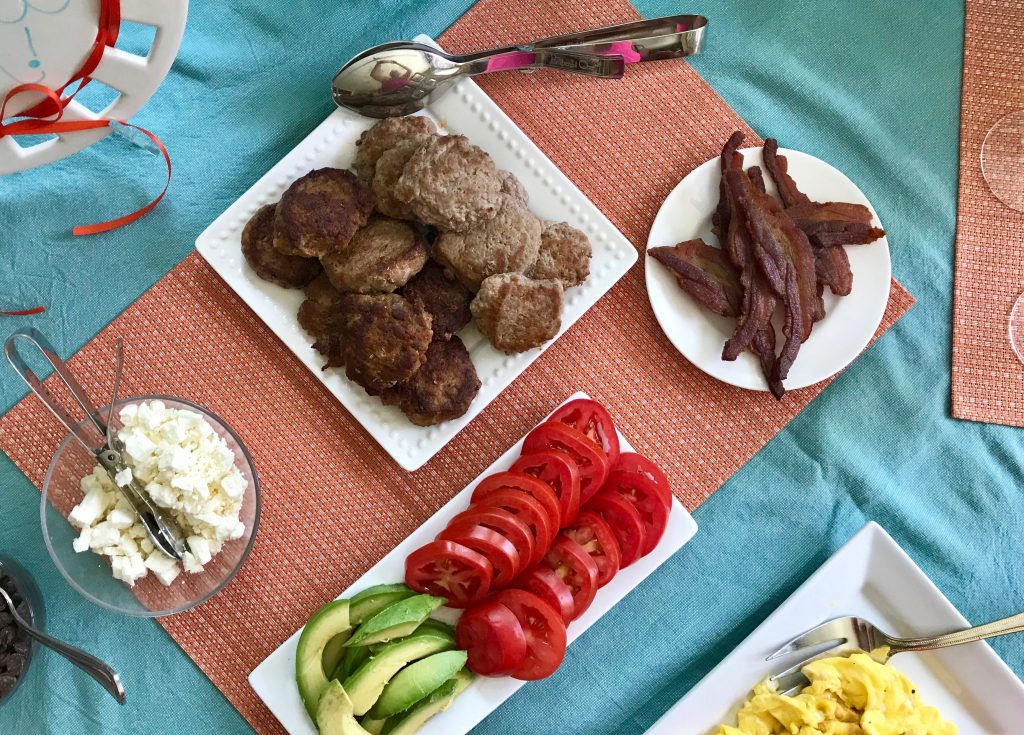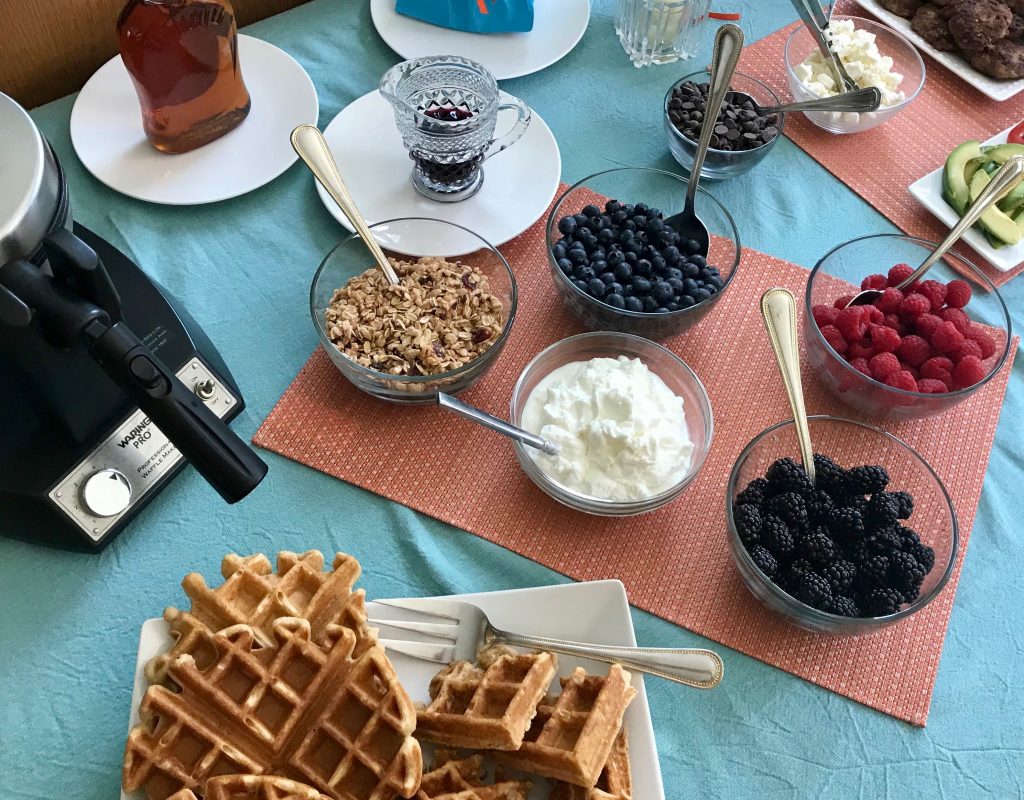 When you can't make up your mind whether you want sweet or savory, you simply choose both! Whoever said that you can't have it all, never enjoyed a waffle at my home.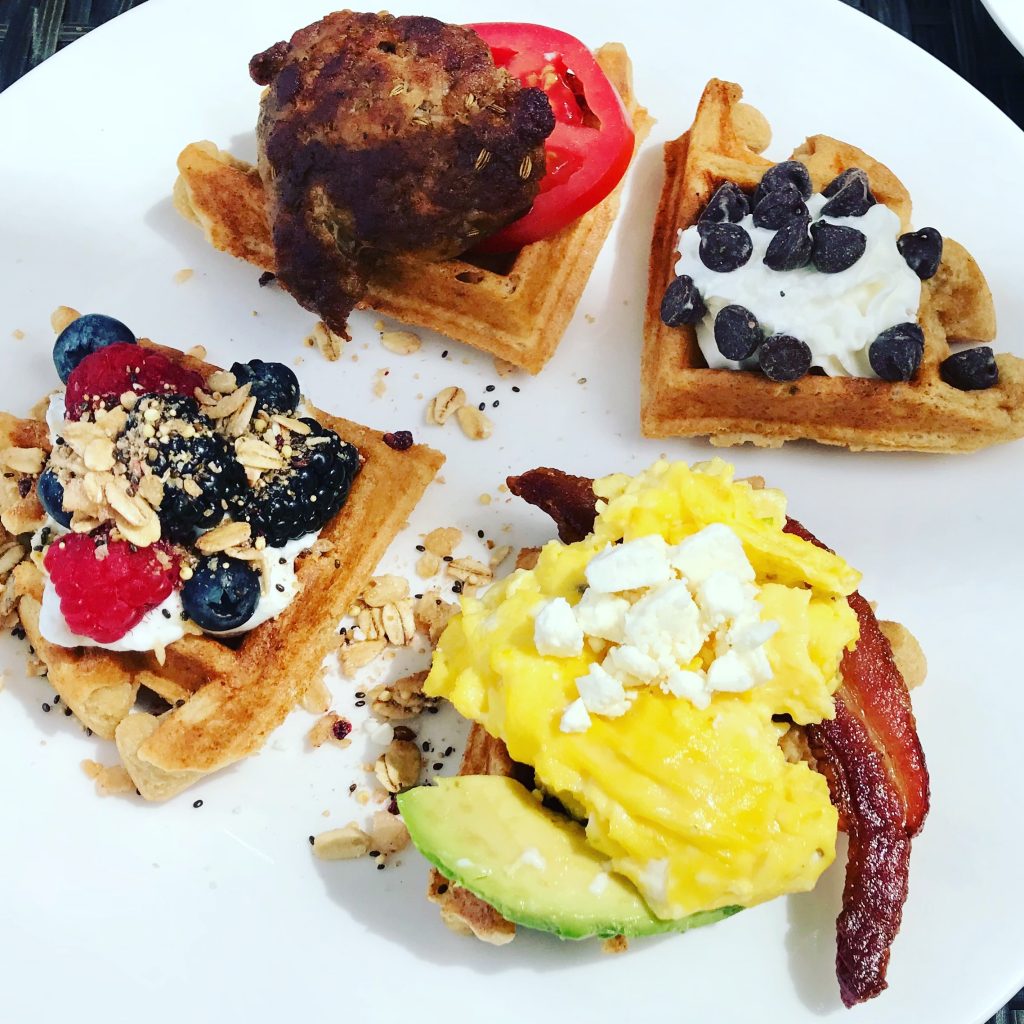 I enjoyed one with Greek yogurt, berries, and granola; another one with avocado, bacon, scrambled eggs and feta; the third was whipping cream and chocolate chips, and the fourth quarter was slice of a tomato and sweet Italian sausage. Each and every bite was delicious!
How to keep your waffles crispy
If you are fixing up to feed a large crowd – use your oven to keep everything warm while getting it all ready to serve at once. Simply heat your oven to 200 degrees.  Platter the bacon, sausage, and eggs and place platters into the oven. To help keep our waffles crispy, place a cooling rack onto a cookies sheet. Place the waffles on the cooling racks and then place the cookie sheet into the oven. By sitting the waffles on the cooling racks, the warm air is able to circulate around the waffles keeping them warm and crispy.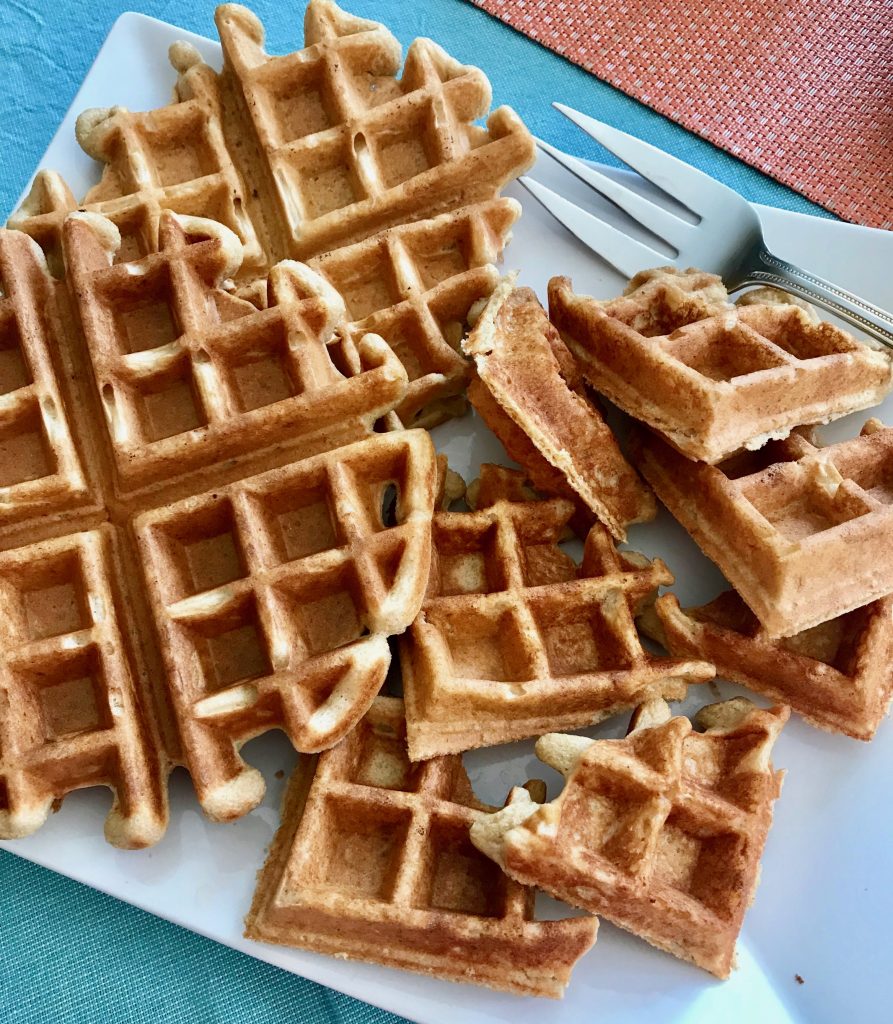 No matter how you enjoy it, waffles are delicious. When you have a crowd to feed, setting up an easy waffle bar spread is a fun and tasty way to satisfy everyone.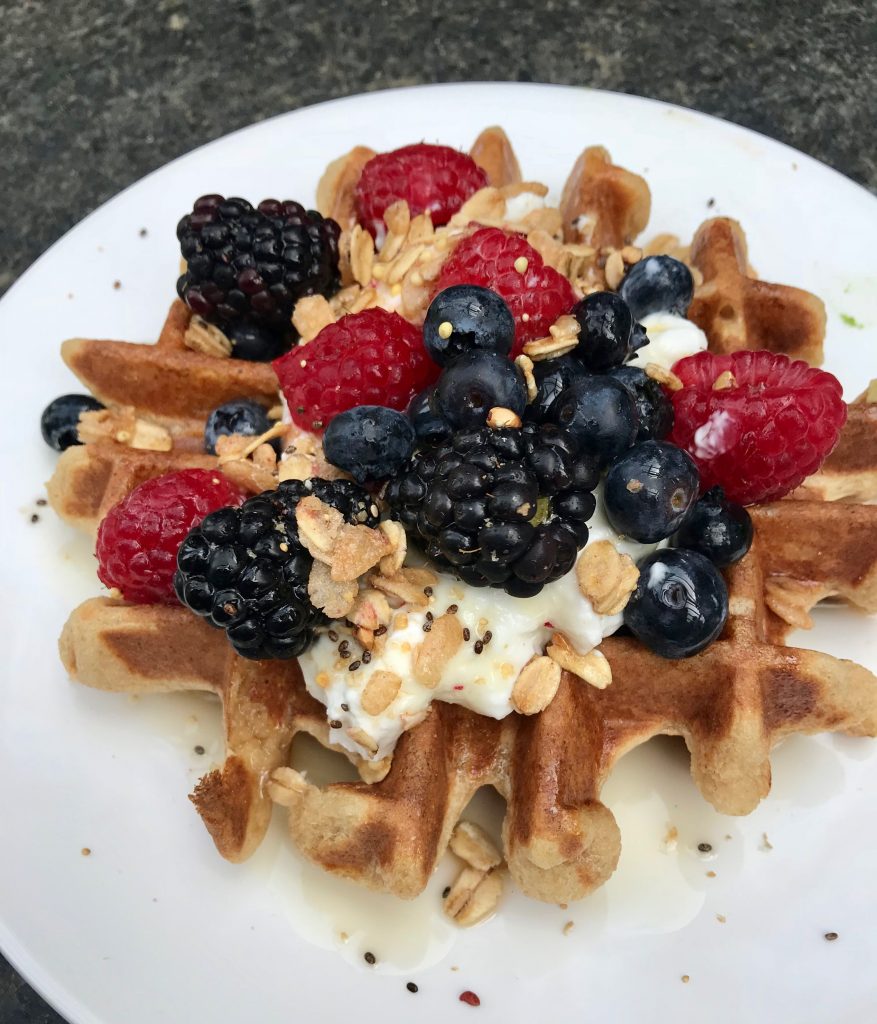 Along with the waffle bar, we enjoyed some bubbly mimosas. They make the perfect combination.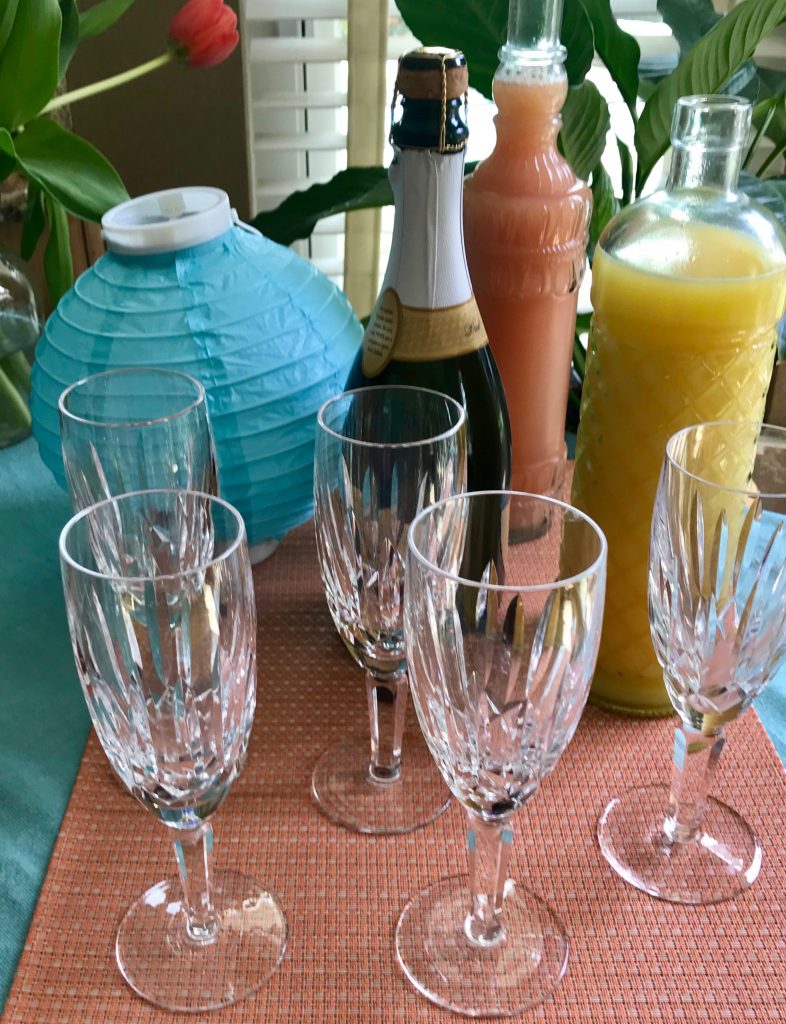 I loved the time with our children. When you have six kids and four of them are grown – you cherish every moment you get to spend time together. While everyone in the family wasn't able to be together this time, we take what we can get.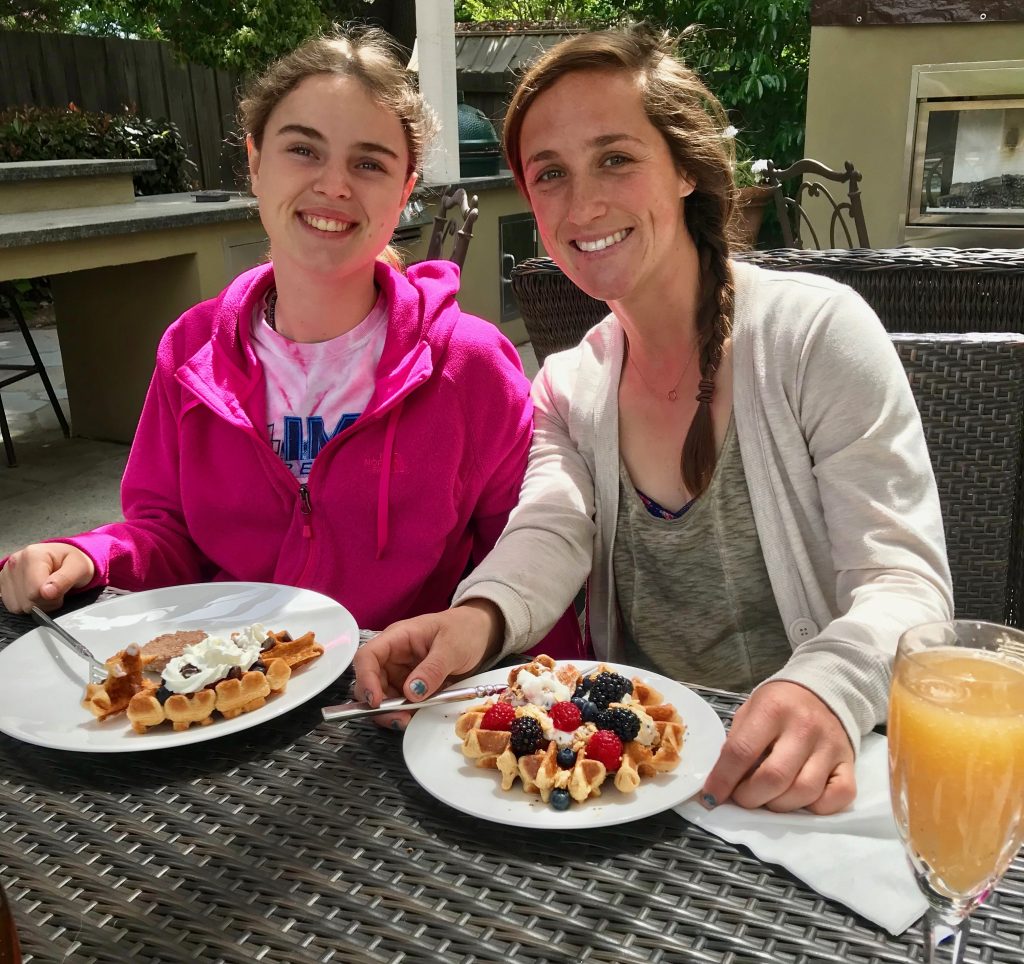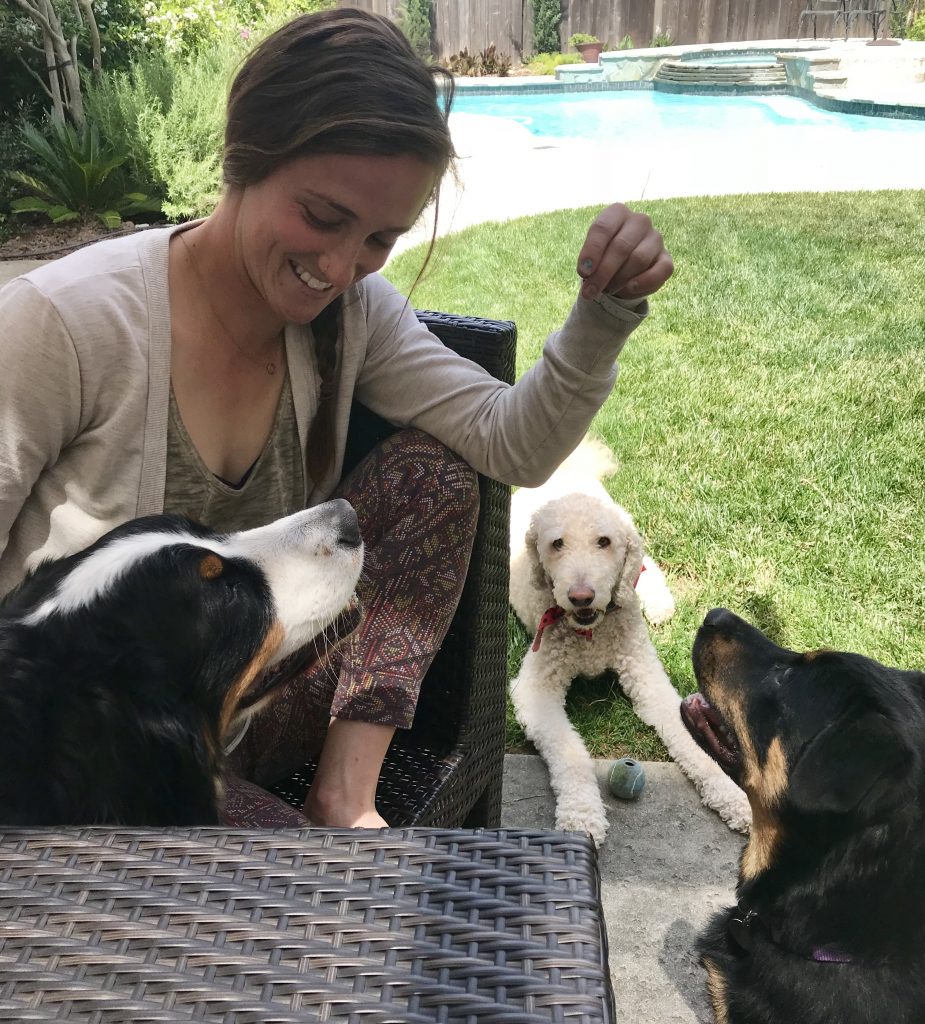 And while these two headed out for a Saturday wedding…
We got to puppy sit their sweet McCovey.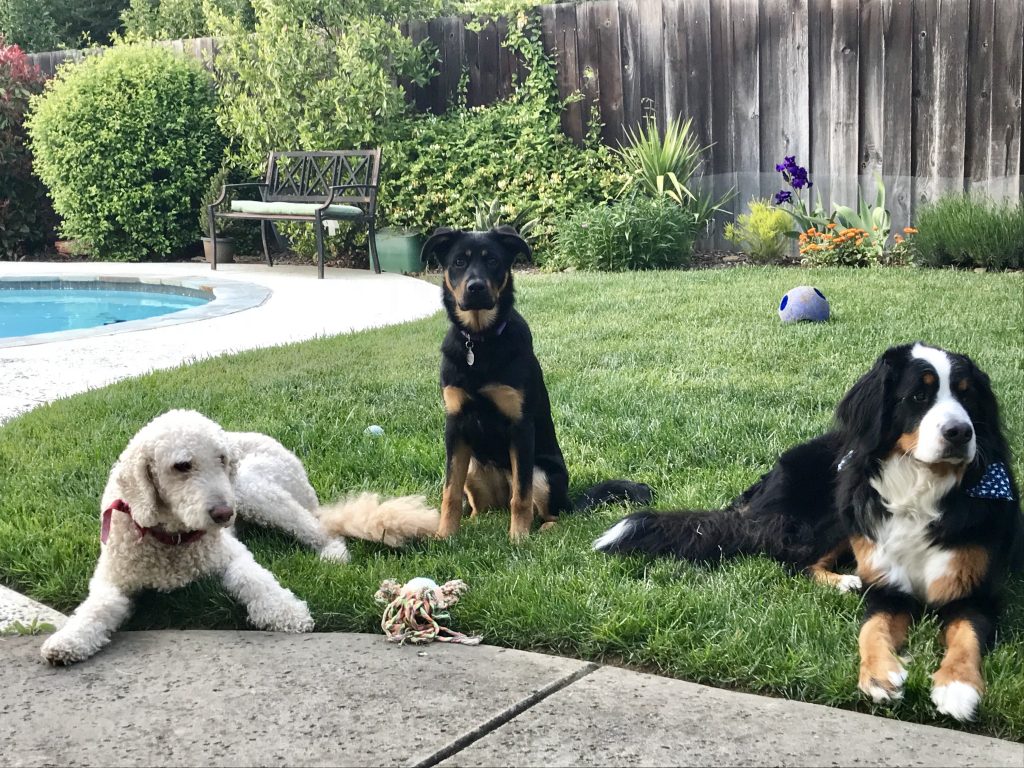 Children, doggies, waffles, and time spent together – that is a perfect Saturday!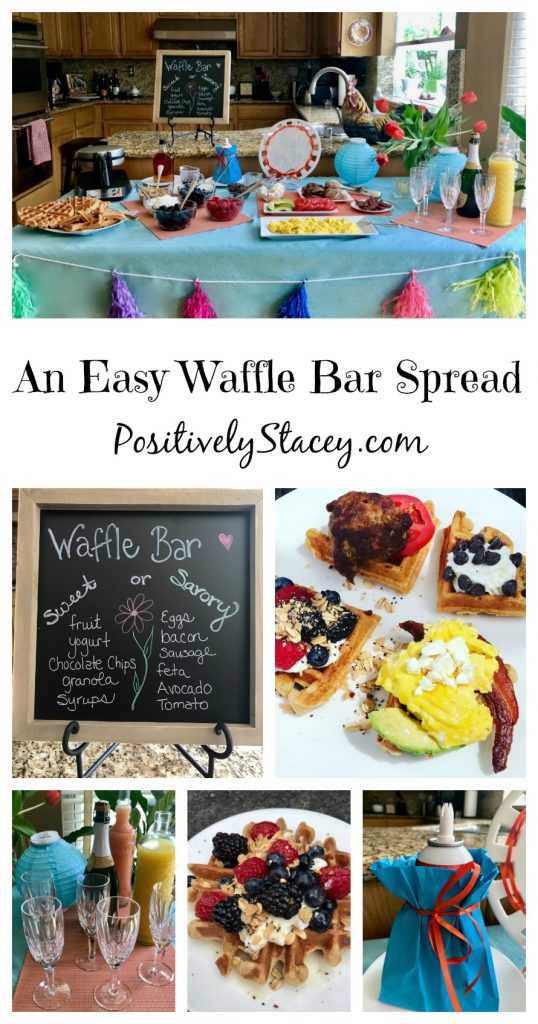 I love my Waring Pro Professional Waffle Maker – Makes waffle making easy and easy to clean up!

Disclosure: Some of the links in this post are affiliate links, meaning that at no additional cost to you, I will be payed a small commission if you click through and make a purchase.