Earlier this week I was in the beautiful paradise known as Hawaii to participate in a triathlon. It was a very quick trip and I did miss a few days of work – three to be exact – more about the triathlon later. When I returned to work I found a big bag of Meyer lemons sitting on my desk! What a fun surprise – one of my students brought me lemons from her tree at home. My students jokingly said, "When life gives you lemons, make lemonade." I laughed and replied, "Oh, when a student gives you lemons, make lemon bars!"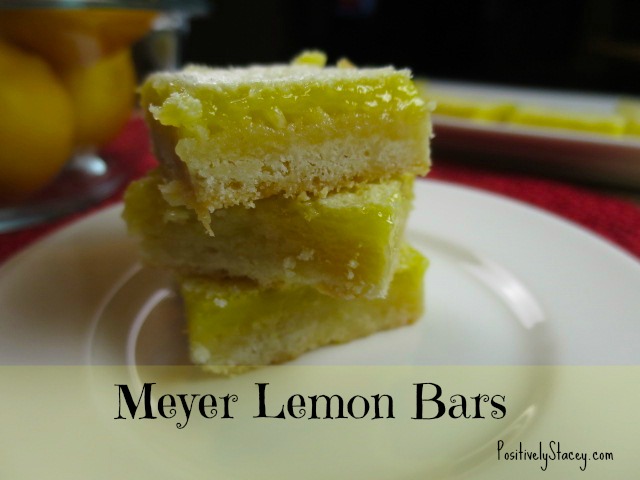 Meyer lemons always remind me of my grandmother, Emmy, and her very prolific Meyer lemon tree. All spring and summer Emmy's tree would be bursting with yellow, laden with fruit. Soon enough lemon bars, lemon meringue pies, lemonade, everything lemon would materialize from her small kitchen. My grandma was an amazing baker and has left me with many warm, sweet memories.
So last night I made this quick, easy, and delicious batch of lemon bars for work today. This Meyer Lemon Bar Recipe has been handed down to me, and I love it because there are so few ingredients – with the exception of the lemons, I had everything on hand – and it goes together quickly. Did I say delicious?!? It is tangy, creamy, and sweet all at the same time! DELICIOUS!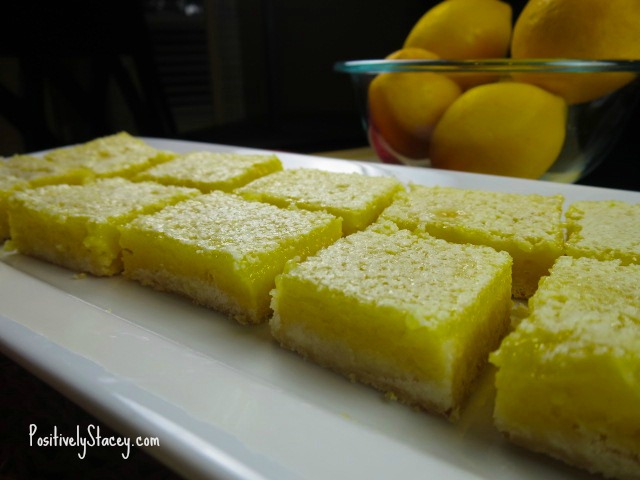 Meyer Lemon Bars Recipe
INGREDIENTS:
1 cup softened butter
1/2 granulated sugar
2 cups flour
4 whole eggs
1 1/2 cups granulated sugar
1/4 cup flour
Juice of 2 Meyer lemons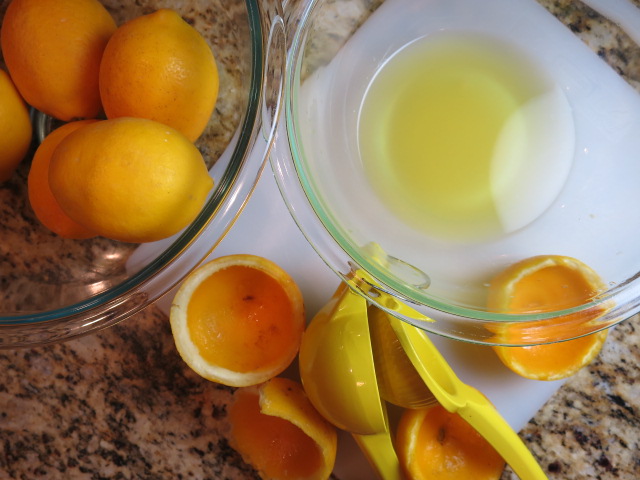 DIRECTIONS
Preheat oven to 350 degrees
Blend together softened butter, cup cups flour, and 1/2 cup sugar
Press into the bottom of an ungreased 9 x 13 inch pan.
Bake for 20 − 22 minutes in the preheated oven, or until firm and golden.
Let bottom layer cool while you prepare the lemon topping.
In a clean bowl, whisk together 1 1/2 cps sugar with 1/4 cup flour. Whisk in eggs one at a time until mixed well. Whisk in lemon juice.
Pour over bottom layer.
Bake for an additional 20 minutes in preheated oven. Bars firm as they cool. 
Chill and then slice into squares to serve.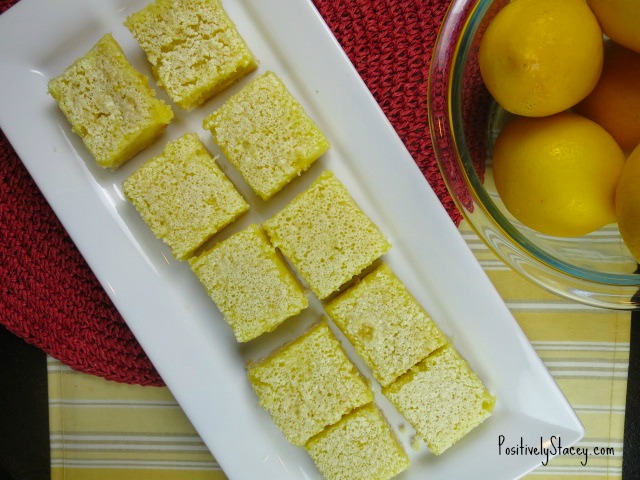 Really how easy was that?? And so little time!
Enjoy!
Click here for a printable version: Meyer Lemon Bars Recipe
Verify an online drugstore before you purchase medications