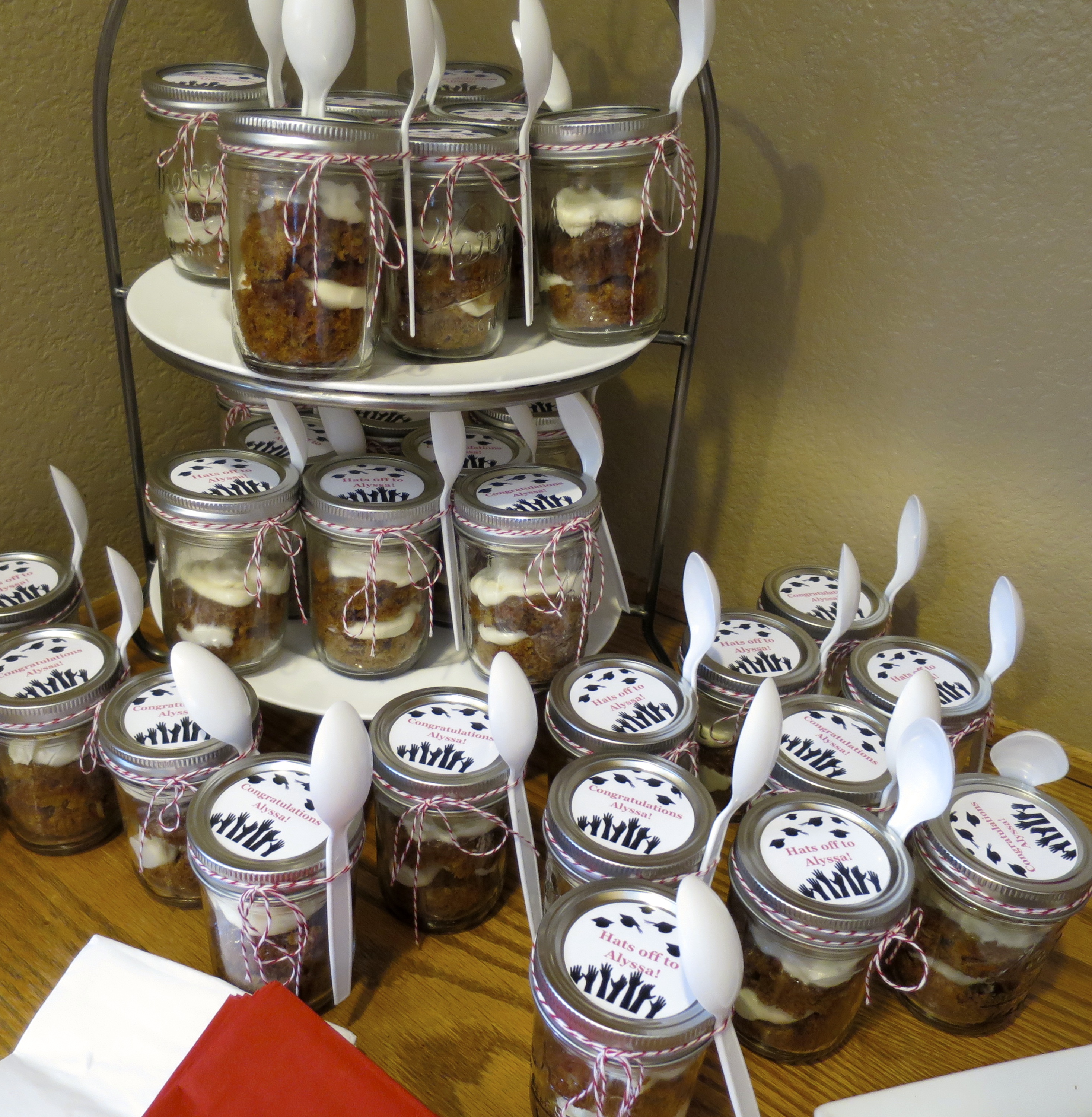 Hands down this is an amazing recipe for carrot cake!  The cake itself is a perfect combination of carrot, pineapple, and a touch of coconut – moist and delicious.  But then you layer the cake with this gooey, sticky, sweet. caramel glaze that melts into the cake and adds another dimension of yum!For my daughter's party we decided to serve the cake in jars. I don't know why, but we thought it would be fun and cute. It was!
And yes, for us it was worth the extra step. I am known for making an assortment of cupcakes and setting up cupcake dessert stations at parties, and I was sort of missing the fact that I was not offering an assortment of flavors at this party, but the party was smaller and putting them in jars does take some extra time – so one flavor was all we needed.As I said earlier, hands down this is the best carrot cake recipe that I have ever used!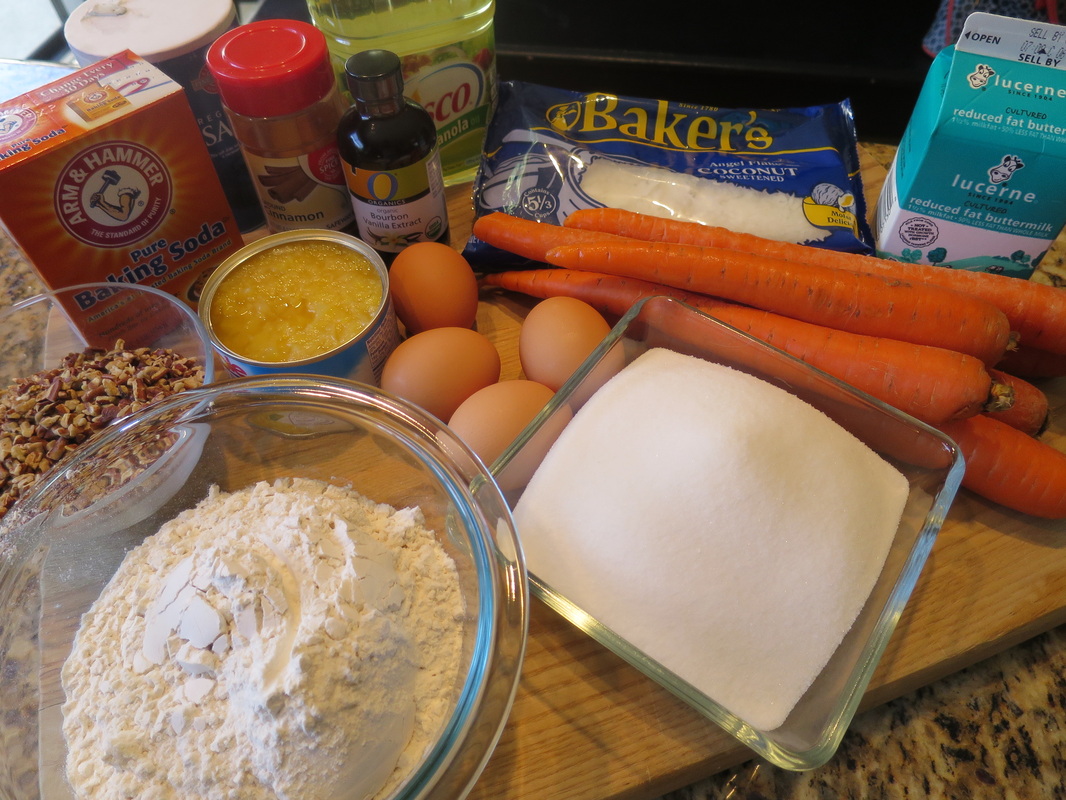 Carrot Cake in a Jar Recipe
AKA Best Carrot Cake Cupcake Ever
INGREDIENTS
2 cups all-purpose flour
2 teaspoons baking soda
1/2 teaspoon salt
2 teaspoons ground cinnamon
3 large eggs
2 cups sugar
3/4 cup vegetable oil
3/4 cup buttermilk
2 teaspoons vanilla extract
2 cups grated carrot
1 (8-ounce) can crushed pineapple, drained
1 (3 1/2-ounce) can flaked coconut
1 cup chopped pecans or walnuts
Buttermilk Glaze – recipe below
Cream Cheese Frosting – recipe below
DIRECTIONS
Line cupcake pan with cupcake liners
Stir together first 4 ingredients.
Beat eggs and next 4 ingredients at medium speed with an electric mixer until smooth. Add flour mixture, beating at low speed until blended. Fold in carrot and next 3 ingredients. Pour batter into prepared cupcake liners.
Bake at 350° for 15 to 20 minutes or until a wooden pick inserted in center comes out clean. Drizzle Buttermilk Glaze evenly over cupcakes; cool in pans on wire racks 15 minutes. Remove from pans, and cool completely on wire racks.
Break cooled cupcakes in half and drizzle warmed buttermilk glaze on bottom half of cupcake.
Place bottom half of cupcake in bottom of jar.
Using a pastry bag or ziplock bag with bottom corner cut, pipe cream cheese frosting into jar, place top half of carrot cupcake on top of cream cheese frosting, and pipe in a second layer of frosting.
Place lid on jar.  Wrap baker's twine or ribbon around ajar and attach spoon.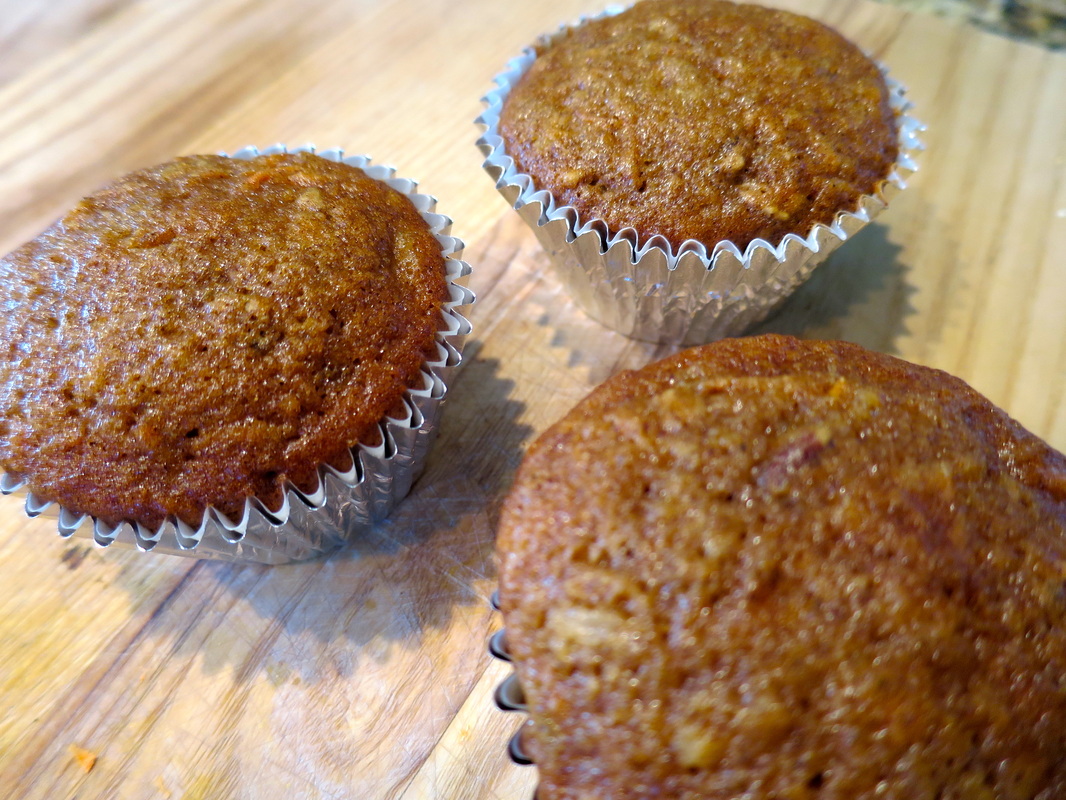 Buttermilk Glaze
INGREDIENTS
1 cup sugar
1 1/2 teaspoons baking soda
1/2 cup buttermilk
1/2 cup butter or margarine
1 tablespoon light corn syrup
1 teaspoon vanilla extract
DIRECTIONS
Bring first 5 ingredients to a boil in a large Dutch oven over medium-high heat. Boil, stirring often, 4 minutes. Remove from heat, and stir in vanilla.
Please note – the mixture bubbles. boils, and grows!  Make sure you use a large dutch oven so that it does not boil over and make a mess everywhere on your stove 🙂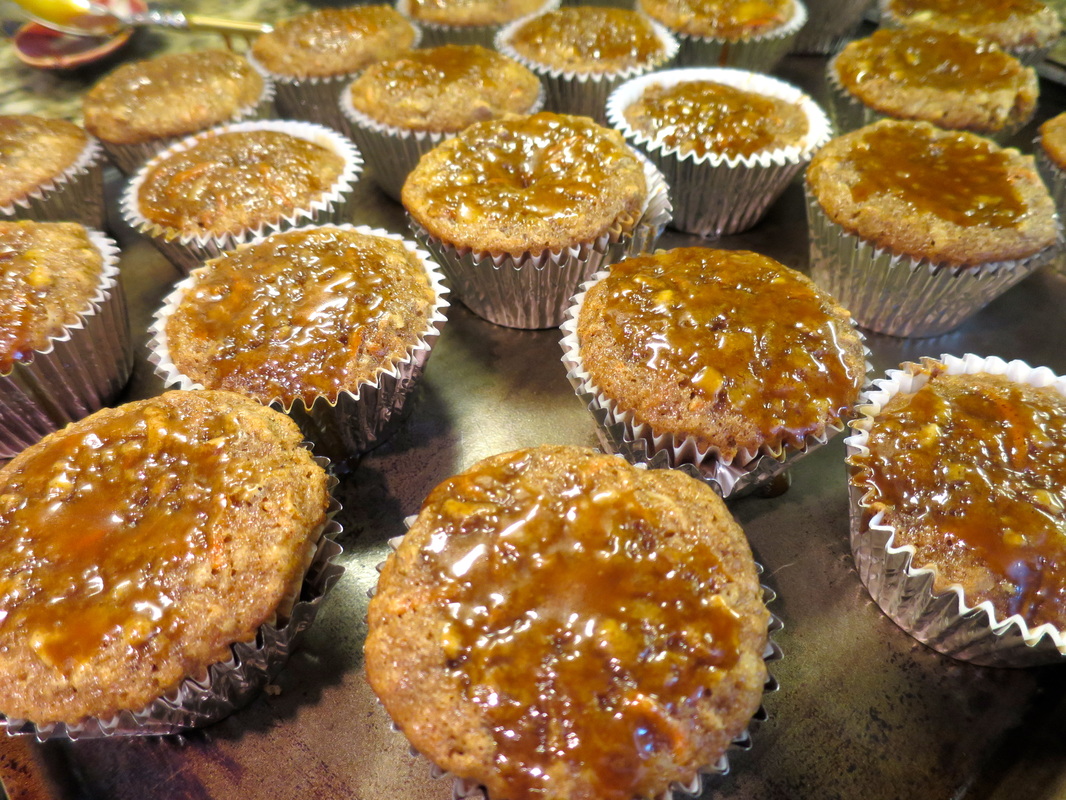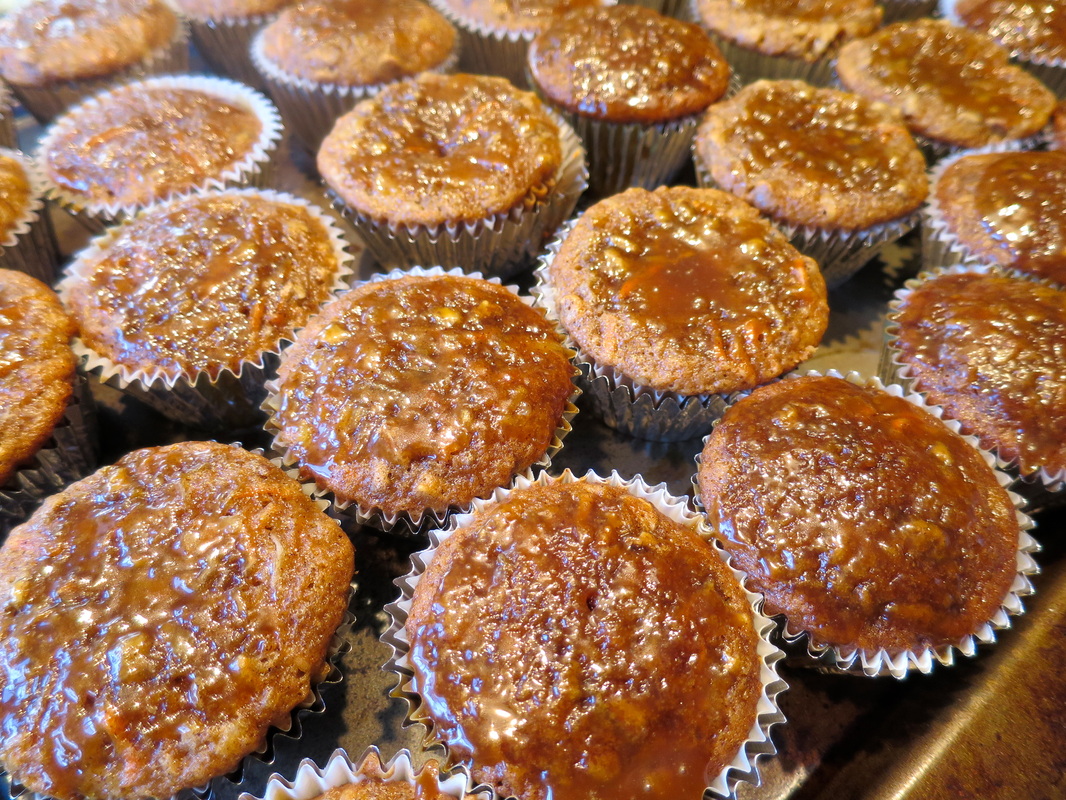 Cream Cheese Frosting
INGREDIENTS
3/4 cup butter or margarine, softened
1 (8-ounce) package cream cheese, softened
1 (3-ounce) package cream cheese, softened
3 cups sifted powdered sugar
1 1/2 teaspoons vanilla extract

DIRECTIONS
Beat butter and cream cheese at medium speed with an electric mixer until creamy. Add powdered sugar and vanilla; beat until smooth.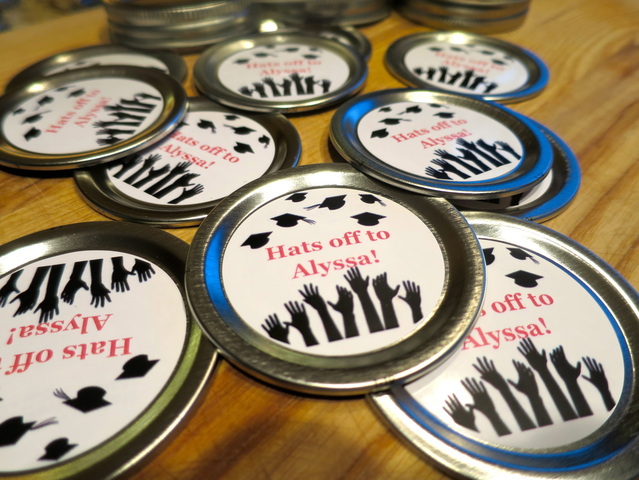 I used Avery labels and printed them at home using one of Avery's online templates.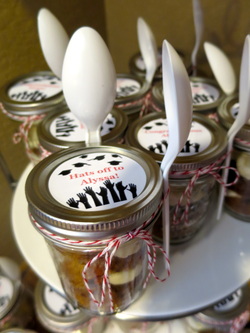 So yummy and so cute to boot!