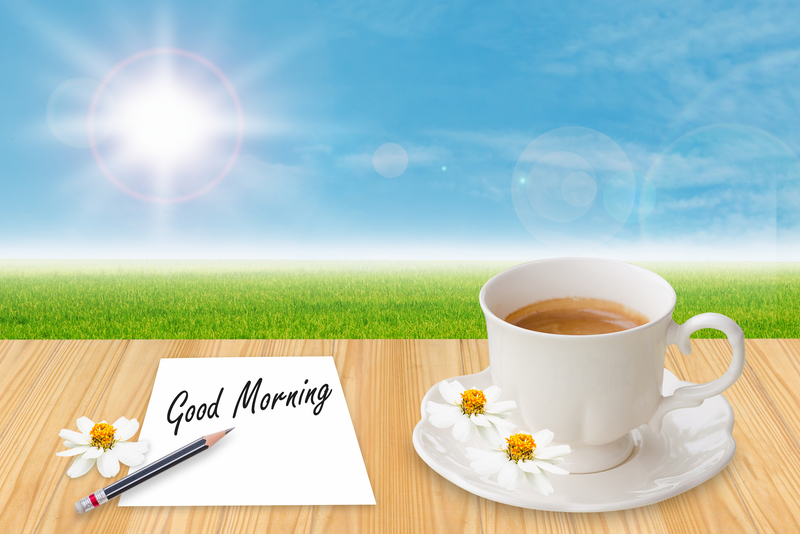 I don't know about you, but I cannot start my day without my morning cup of coffee. I admit, I used to be a person that frequented coffee shops on an almost daily basis. Yep, you would see me each morning drive up to school and walk into my classroom with a plastic-lidded paper cup of steaming and aromatic coffee.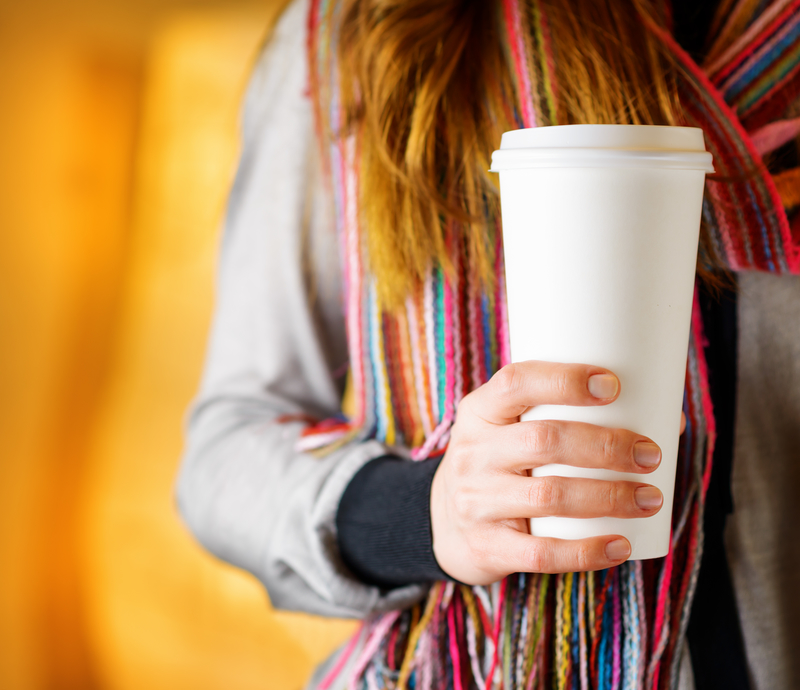 Somewhere along the line my habits changed.
It started when we remolded our kitchen, and I opted to include a built in coffee maker. A beautiful piece of machinery that not only gave me amazing coffee from fresh ground coffee beans – yes, with a push of a button it ground the beans, heated the water and produced one cup of coffee. It also steamed milk and made espresso. Like I said, it was a beautiful piece of machinery and I loved it!
Then I moved.  With my divorce I packed up that house and moved on. Leaving my built-in coffee machine behind. Yes, it was hard saying goodbye to that kitchen.
My visits to the local coffee house became a splurge. A splurge that was greatly enjoyed when my budget would allow for it. Of course I continued with my morning cup of coffee – it is a must in my world. I just made my own at home in my automatic drip Mr. Coffee.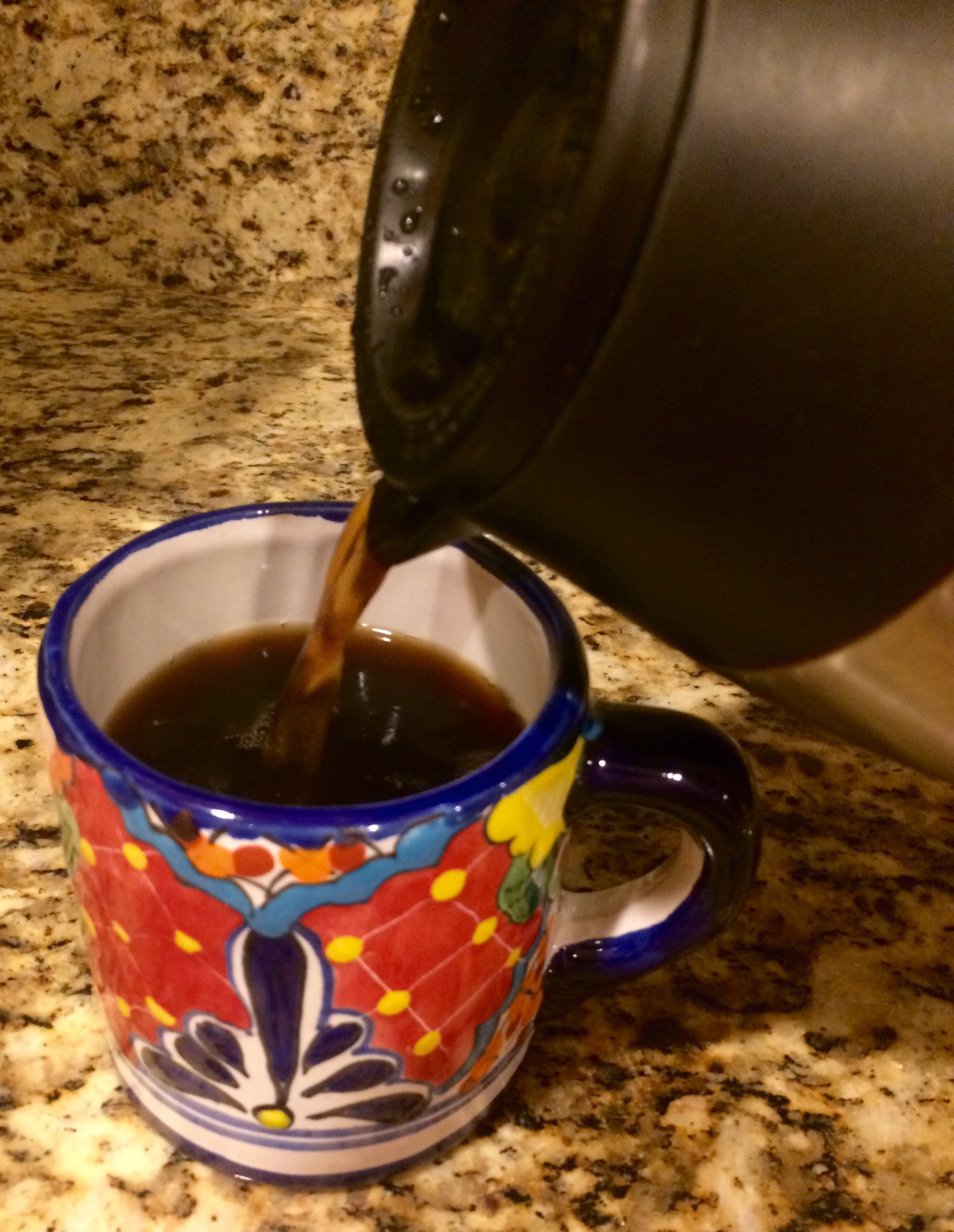 Then I met Gavin – a true coffee connoisseur. We are a a perfect match in many ways and our shared love for a great cup of coffee is one thing we have in common. Now Gavin makes my coffee for me every morning, and he makes amazing coffee. He fills my travel tumbler up for me each morning as I head out the door.
I am a lucky woman!
My love affair with coffee continues to today. Many people, like myself, consider coffee a staple and there are more ways to enjoy your favorite coffee than ever before. Cold brewed! Poured over! Iced! French Press! The preparation methods and additives are endless! Whether you switch to iced coffee in the summer – like me – or enjoy a hot cup all year long, there are many ways to make your favorite cup created just for you, by you.
I loved chatting with Sara Lynn Cauchon also known as The Domestic Geek, on her own YouTube channel. Sarah Lynn is a master in the kitchen and that includes making a great cup of coffee! She walked me through making coffee in a French Press and how to make Cold Brew. These are two ways that I enjoy coffee, but I have never made on my own. She also gave some great tips on how to get the best cup of coffee from my traditional coffee maker.
How To Brew the Perfect Cup of Coffee
French Press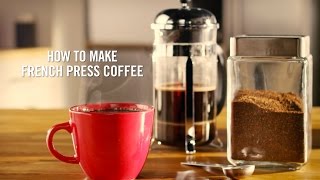 What you need:
Coffee
4- cup French Press
Kettle
Your favorite coffee mug
How-To:
Add 6 tablespoons of coffee to the French Press
Add 2 cups of water heated just to boiling (about 195 degrees Fahrenheit – if it is too hot you will scorch the coffee grounds)
Allow coffee to bloom for one minute
Stir grounds
Add remaining two cups of just boiling water
Cover with plunger and let the coffee brew for 6 minutes.
Slowly press the plunger down to the bottom of the pot
Pour and enjoy!
Cold Brew
What you need:
Coffee
2-quart glass pitcher
2 quarts cold water
Strainer
Spoon
Glass
How-To:
 Spoon one cup of coffee into the pitcher
Add five cups of cold water
Stir grounds
Refrigerate for 12 to 24 hours
Pour cold coffee through strainer into second pitcher or large jar
Pour over ice and enjoy!
Thank you to Folgers Coffee for providing me with this interview opportunity.