This shop has been compensated by Collective Bias, Inc. and its advertiser. All opinions are mine alone. #ChooseSmart #CollectiveBias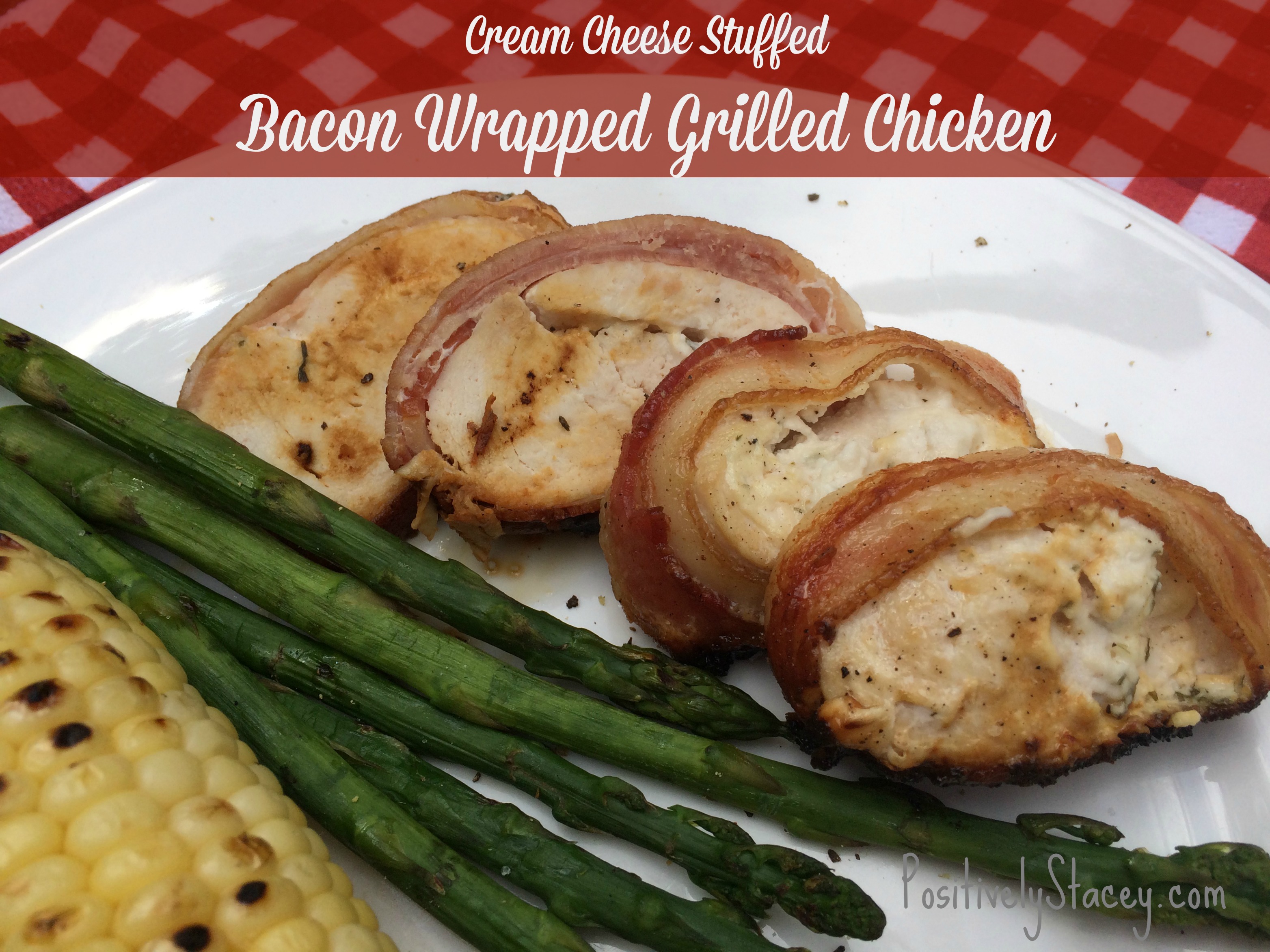 I love my weekends when I get to spend more time outside! This weekend has been about supporting our local Relay for Life, Sophia's swim meet, a trip to the Makers Faire, and five kids home! Busy, yes! In between all of this I have been playing around with a few new recipes.  One of our new hits is this cream cheese stuffed bacon wrapped grilled chicken. Really, what's not to love about anything wrapped in bacon! And then stuff it with cream cheese? That is a double whammy of delciousness right there in every bite!
And the best part? It is quick, easy, and you can even put the whole deal together in the morning and store in the fridge until it is time to grill. With our busy comings and goings – that is a huge plus! Oh, and did I mention – only four, count them, four ingredients! Chicken, cream cheese, bacon, and butter.
Recently, I was in our local Smart & Final buying popcorn and bags for my 6th graders to sell 500+ bags of popcorn for a Relay for Life fundraiser. My sixth graders formed a Relay team and raised over $3000 for the fight against cancer! Way to go! So where do you go when you need to buy bags and popcorn for 500+? Smart & Final of course. I have not been there in a while. It used to be a weekly shopping trip for me when I helped middle schoolers run a business of weekly ice cream sales. Again, where else would you go for large quantities of an assortment of frozen ice cream treats? Yep, you get it Smart & Final. Well, as I said, it's been awhile and I was surprised to see that our local Gilroy Smart & Final was undergoing a major renovation. So last week when I was in Gilroy, I stopped in to check it out. I found a whole new produce section. Nice!
Plus, I was able to get everything that I needed for this recipe that I have been meaning to try. My stepdaughter,  just home from college, is a major bacon aficionado – so I figured it was time to try this recipe. They had everything I needed plus I picked up some corn and asparagus from their new produce section to help round out my grill menu.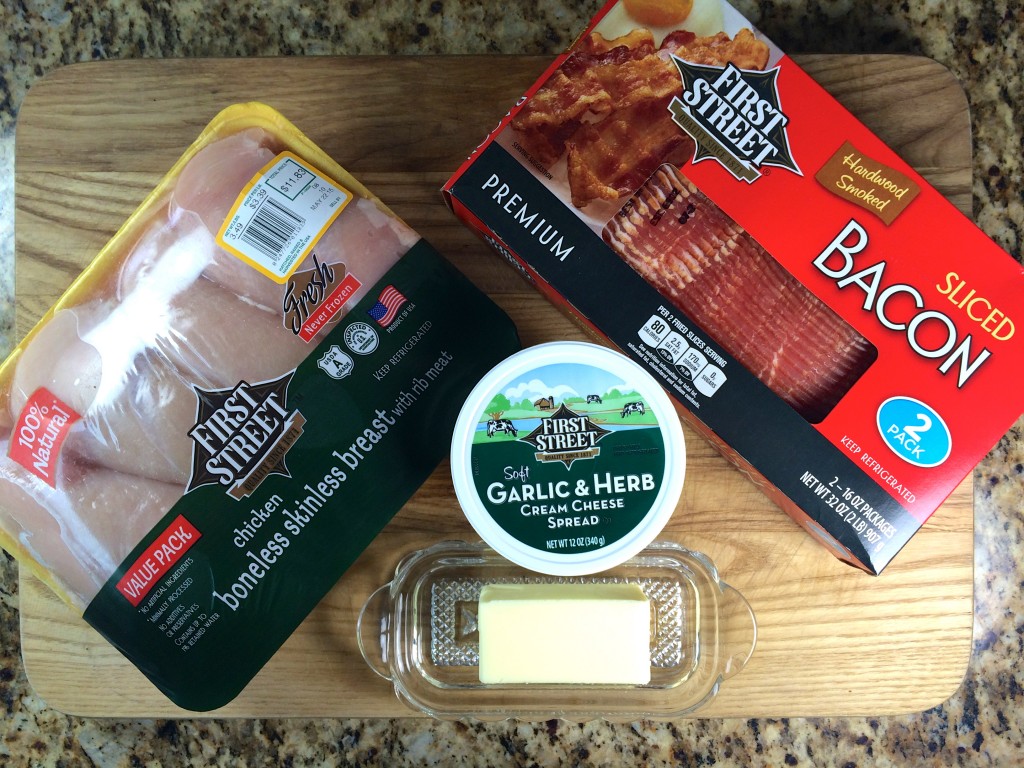 I went ahead and bought the 2 pound package of bacon – we have a lot of bacon lovers in the house. It was a good deal, and I know it will get eaten up!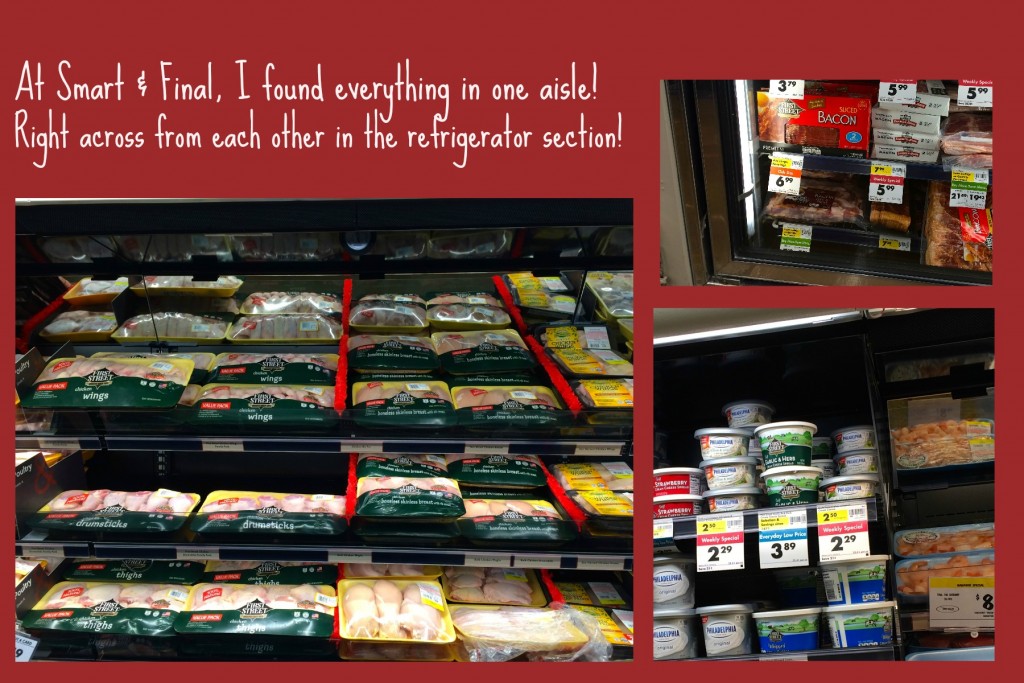 Cream Cheese Stuffed Bacon Wrapped Grilled Chicken Recipe
INGREDIENTS
4 whole boneless skinless chicken breasts, cut in half
1 pound bacon
12 oz. Garlic and Herb Cream Cheese
2 tablespoons butter, melted
DIRECTIONS
Lay the chicken out and pound flat.
Top each piece with large dollops of cream cheese.
Lay out a few (2 or 3) pieces of bacon, side by side.
Roll up chicken and place in center of bacon.
Wrap bacon up and around chicken rolls.
Set seam side down on foil covered cookie sheet.
At this point if you are making them ahead, cover with plastic wrap and place in the fridge until grilling time.
Drizzle melted butter over bacon.
Cover grill rack with foil. Heat grill to 400 degrees.
Place chicken directly on foil and close grill. Let temperature settle down to 300 degrees.
Grill for 30 minutes or until meat thermometer reads 165 degrees.
So yummy!
Click Cream Cheese Stuffed Bacon Wrapped Grilled Chicken Recipe for a printable copy of the recipe.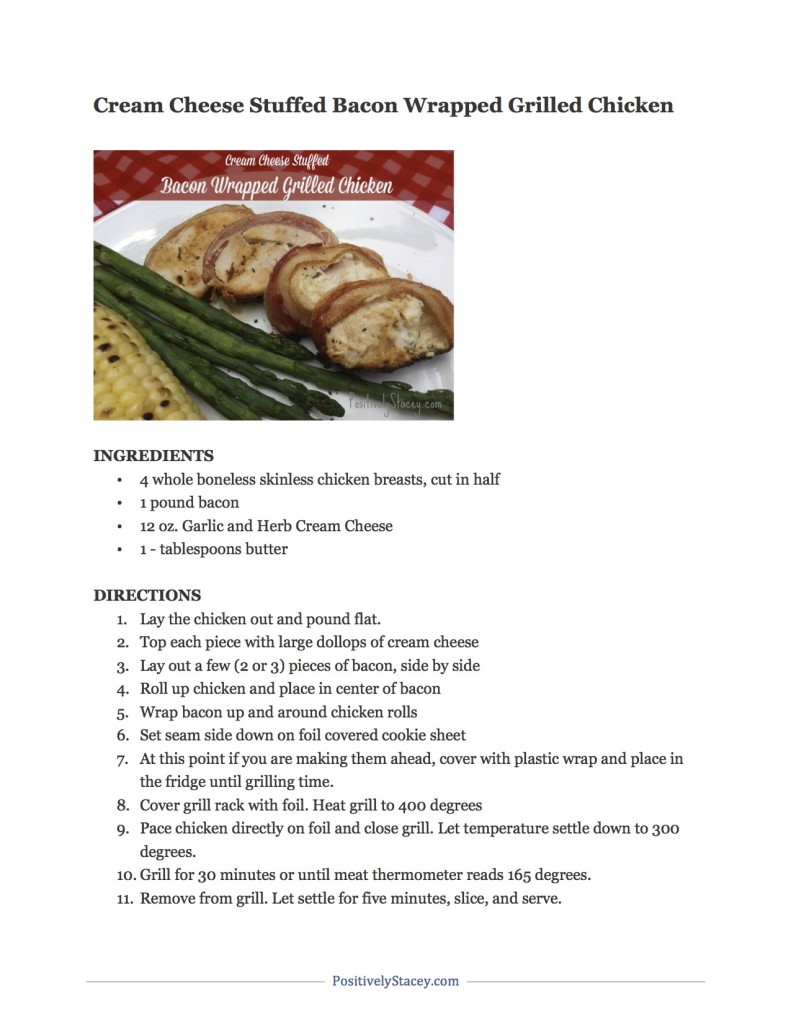 A Quick Entertaining Tip:
When you are setting up a buffet, place the plates at the front of the food line and place the cutlery at the end of the food line. The cutlery and napkins do not need to be placed next to the plates. No one needs those items until they are ready to sit and eat. This way your guests have less to hold while walking down a food line 🙂  So whether your cutlery is packaged for easy pick up, or simply placed in containers and sitting on a tray – place these items at the end of your buffet line. This simple trick makes it easier for your guest to manage filling a plate with your scrumptious food.
What are some of your entertaining tip? I'm always on the lookout for new tips to help us all create a beautiful life!
Check out what's new at Smart & Final by following them on Facebook and Twitter!