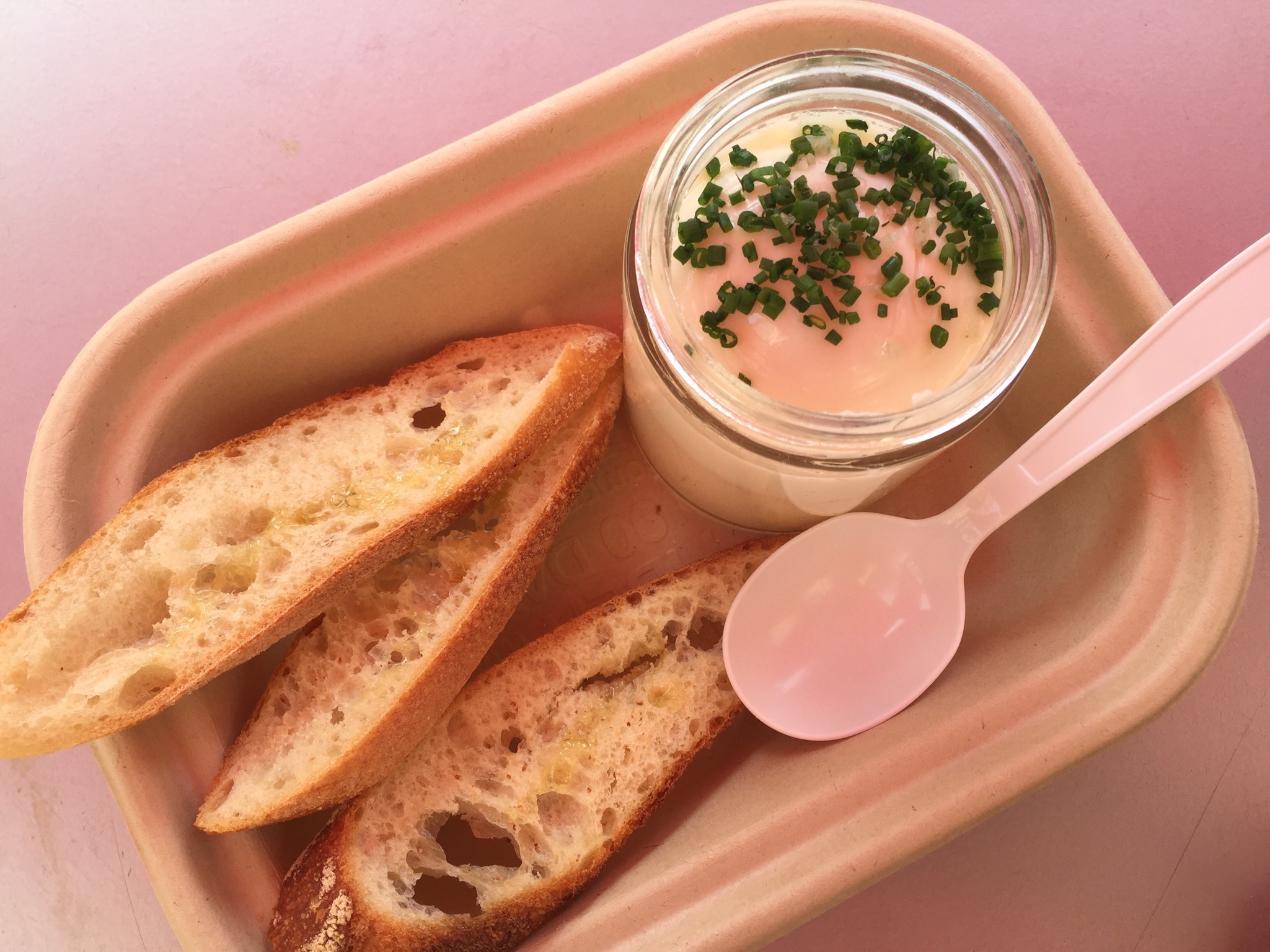 Eggslut in downtown LA is a must stop if you like eggs for breakfast, lunch, or a late afternoon snack.  I first heard of Eggslut from a blogger friend, Monica. When I read about her experience there, I tucked that bit of information away in the back of my mind. The place intrigued me, and I knew that one day I would need to give it a try.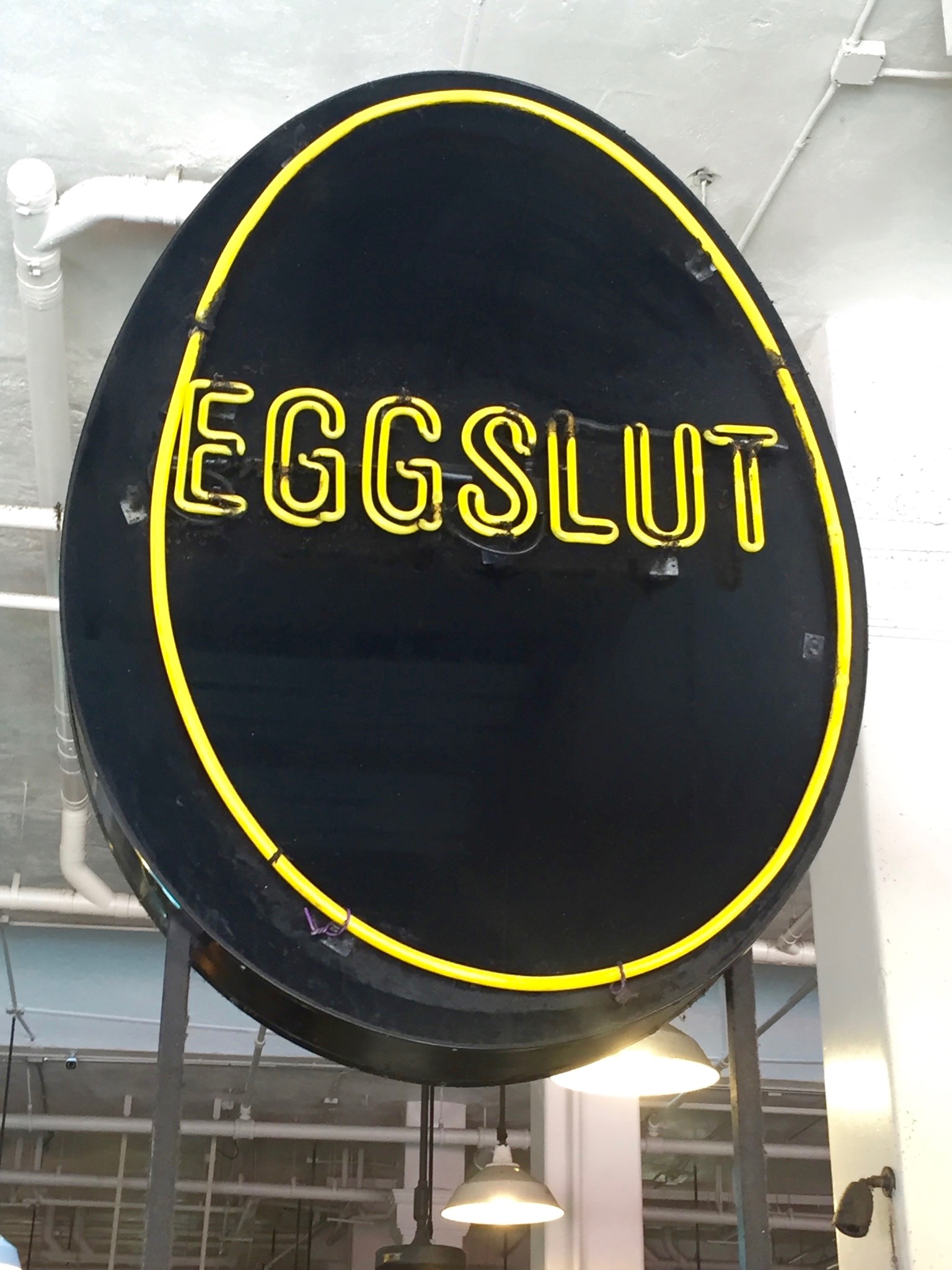 Fast forward and a year later I was headed to downtown LA for the Blogher conference. I also had plans to meet up with another friend for dinner. I called my best foodie friend and asked for restaurant ideas. She told me to be sure to check out the digs at the Grand Central Market. When I checked out the Grand Central Market I saw that this was the home of Eggslut! Whoa, I had heard from Monica all about their wonderful eggs. Grand Central Market did not make it onto our list for dinner, Cynthia and I wanted a place to sit and drink wine and be served. Grand Central Market is a large indoor collection of food stalls. It very much reminded me of Paper Island in Copenhagen. A fun place full of every kind of food you can imagine.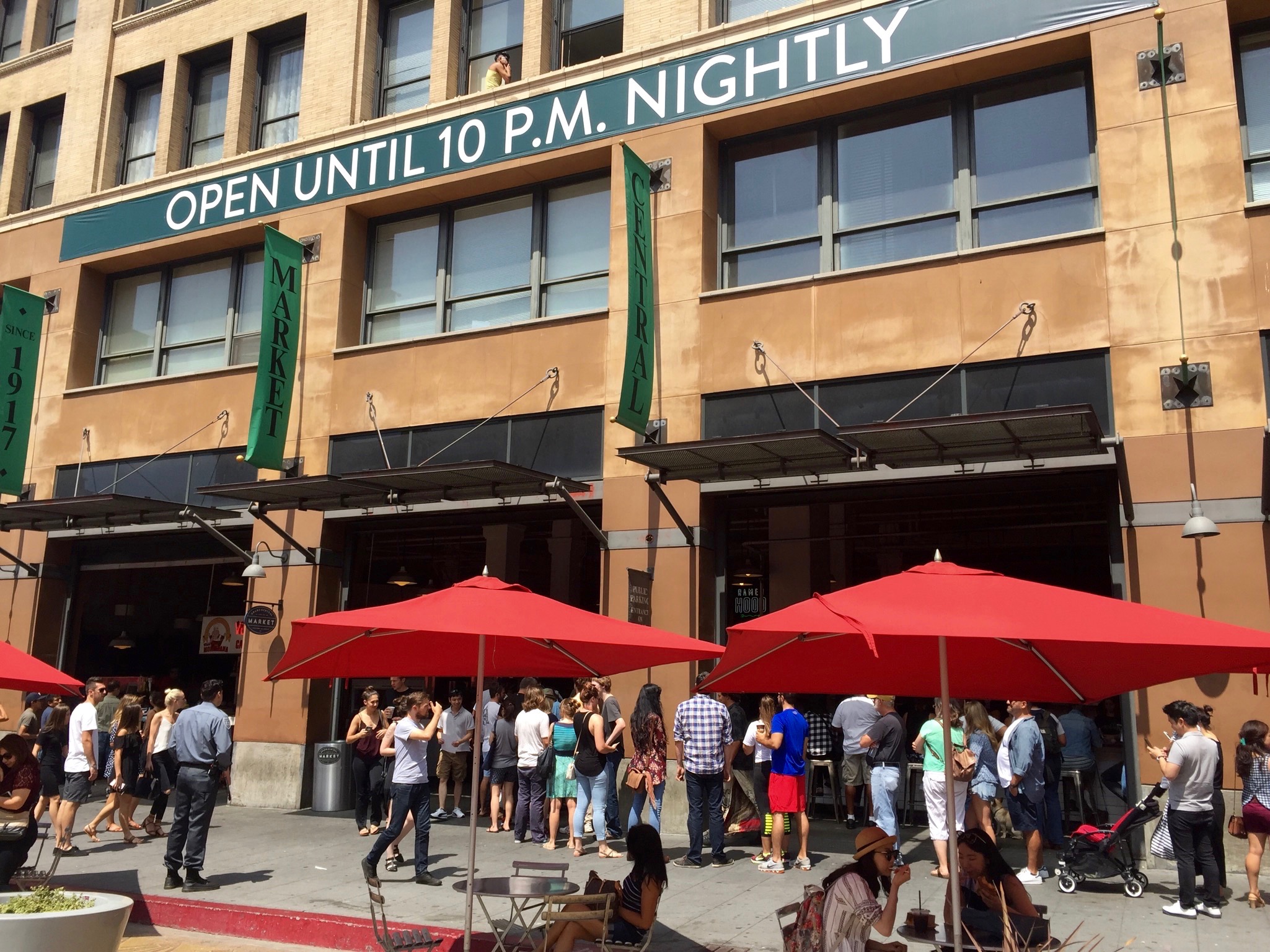 Eggslut did make it onto my list for Sunday brunch.
When my husband and I first walked into Grand Central Market we were a bit taken back by the very long line at Eggslut. We walked the market and perused all of the food options. There were so many delicious and aromatic choices to consider. There was never a doubt in my mind what I was going to go for, but my hubby loves a good taco.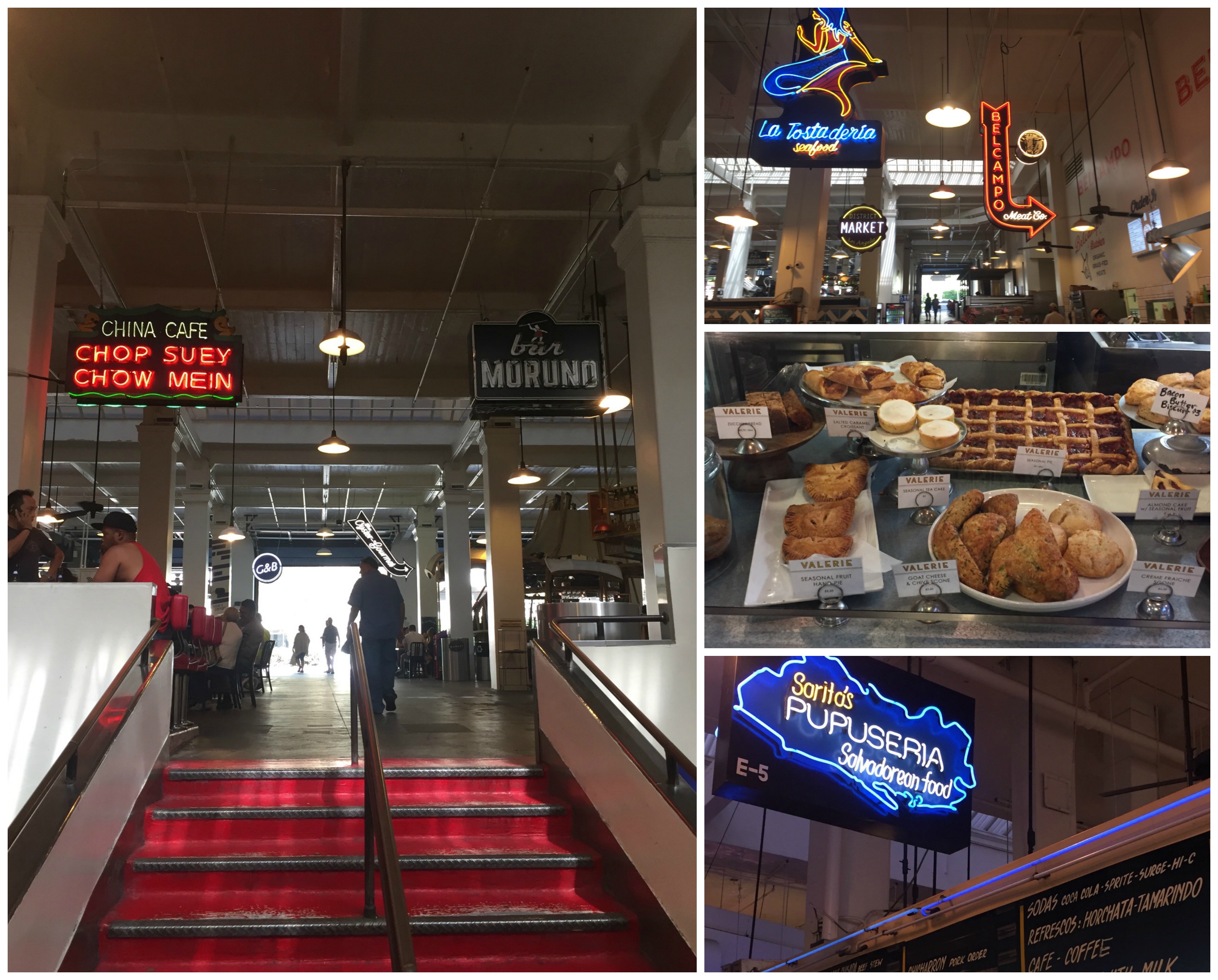 We joined the queue at Eggslut, asking one of the line cooks how long this might take. He looked at the line wrapping three sides of Eggslut and said about 45 minutes. OK – 45 minutes it would be. In actuality it was an hour wait, standing in line before we stepped up to order our food. Then another 8 minutes waiting for our food. Gavin did head out for tacos and brought those back to our line to enjoy while we waited.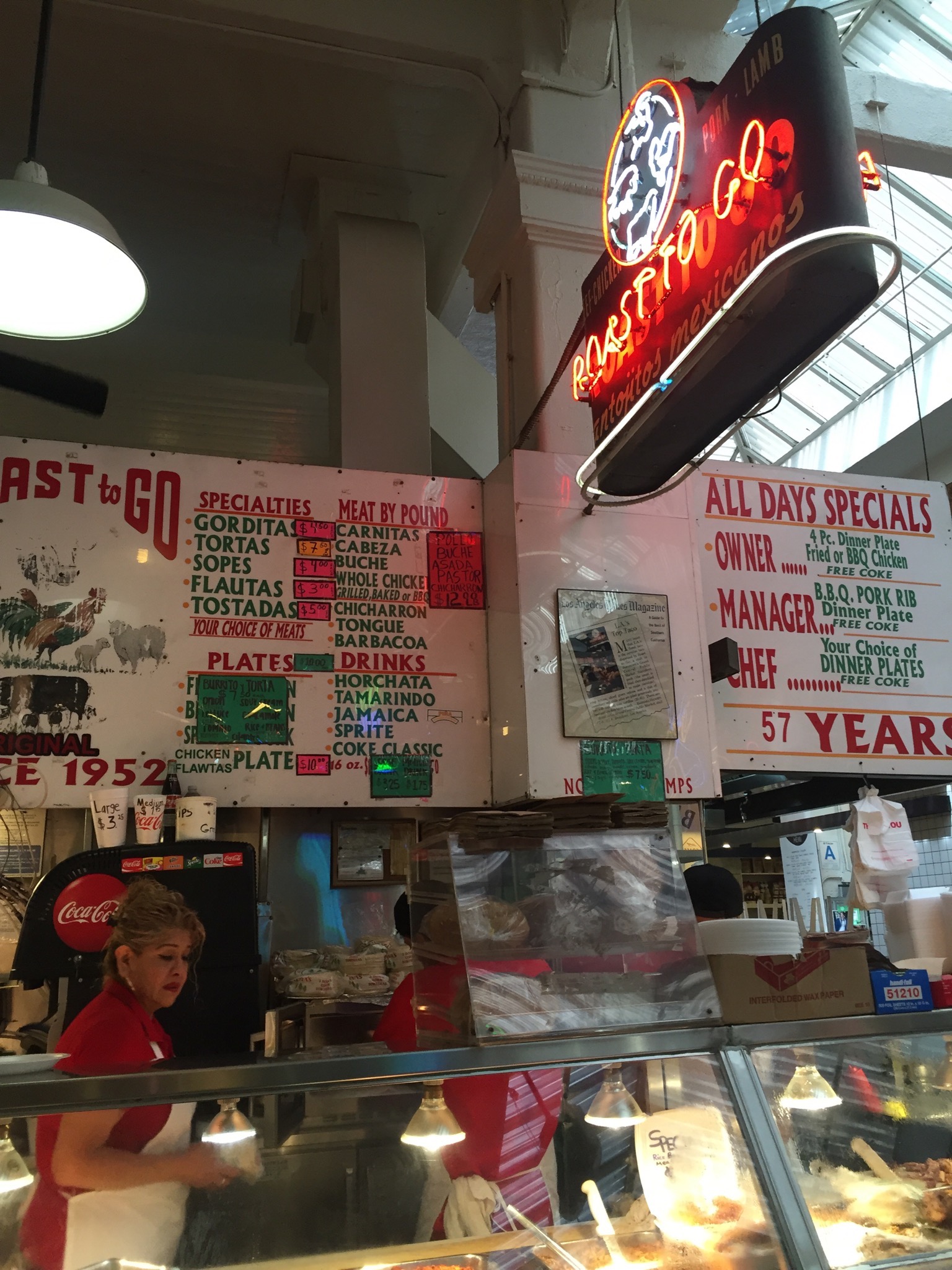 While we waited in line we chatted with those around us and watched the synchronized movements of the cooks and Eggslut employees. They were fast and efficient. The more I watched the hungrier I got!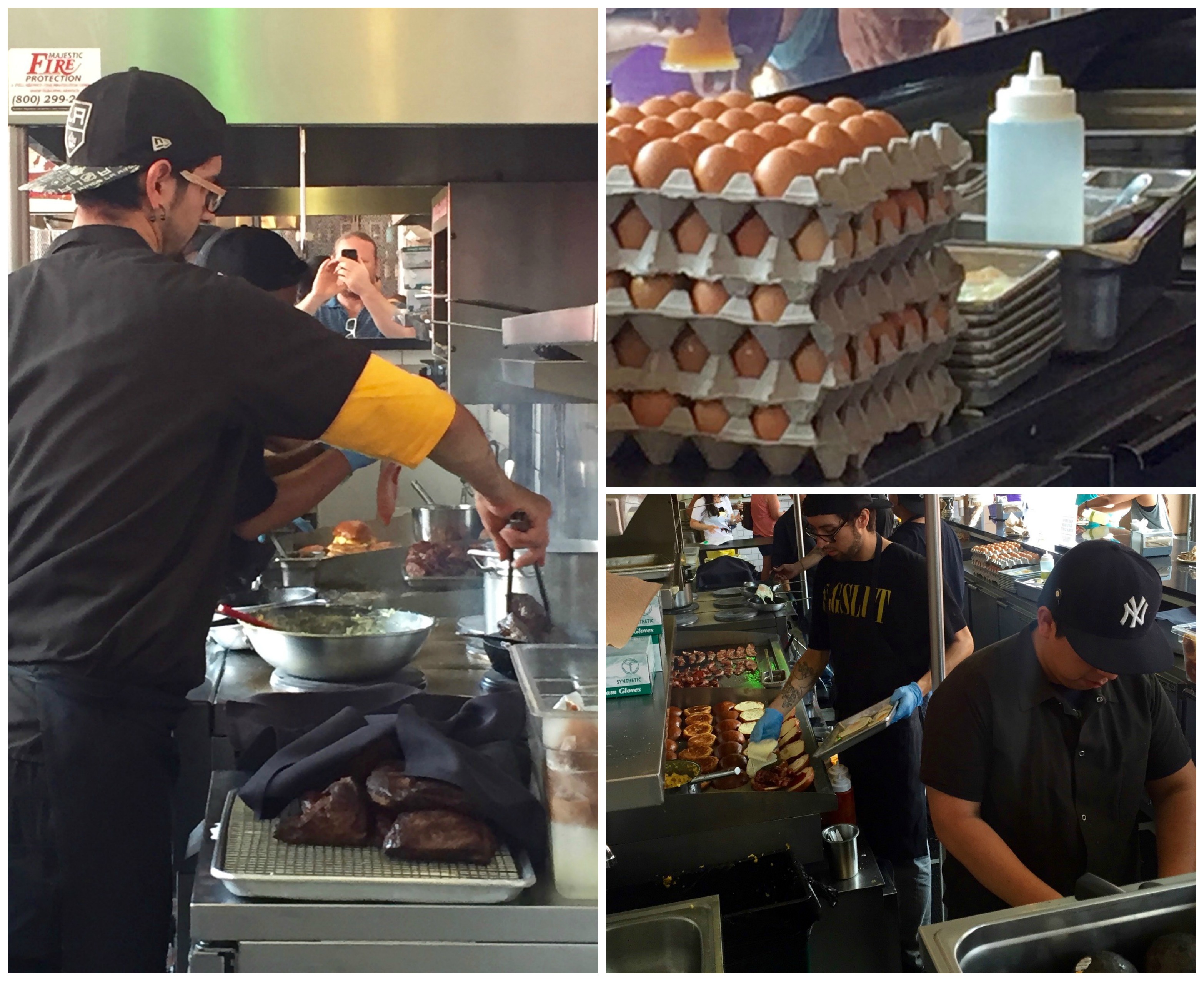 Was the worth wait it? Yes, it was! Absolutely! I ordered the Slut, yes it felt weird saying,  "I'd like the Slut," but said it I did. The Slut, what they are known for, is a cage-free coddled egg on top of a smooth potato purée, poached in a glass jar, topped with gray salt and chives, served with slices of baguette. It is simply divine. How simple, but 0h-sooooo good!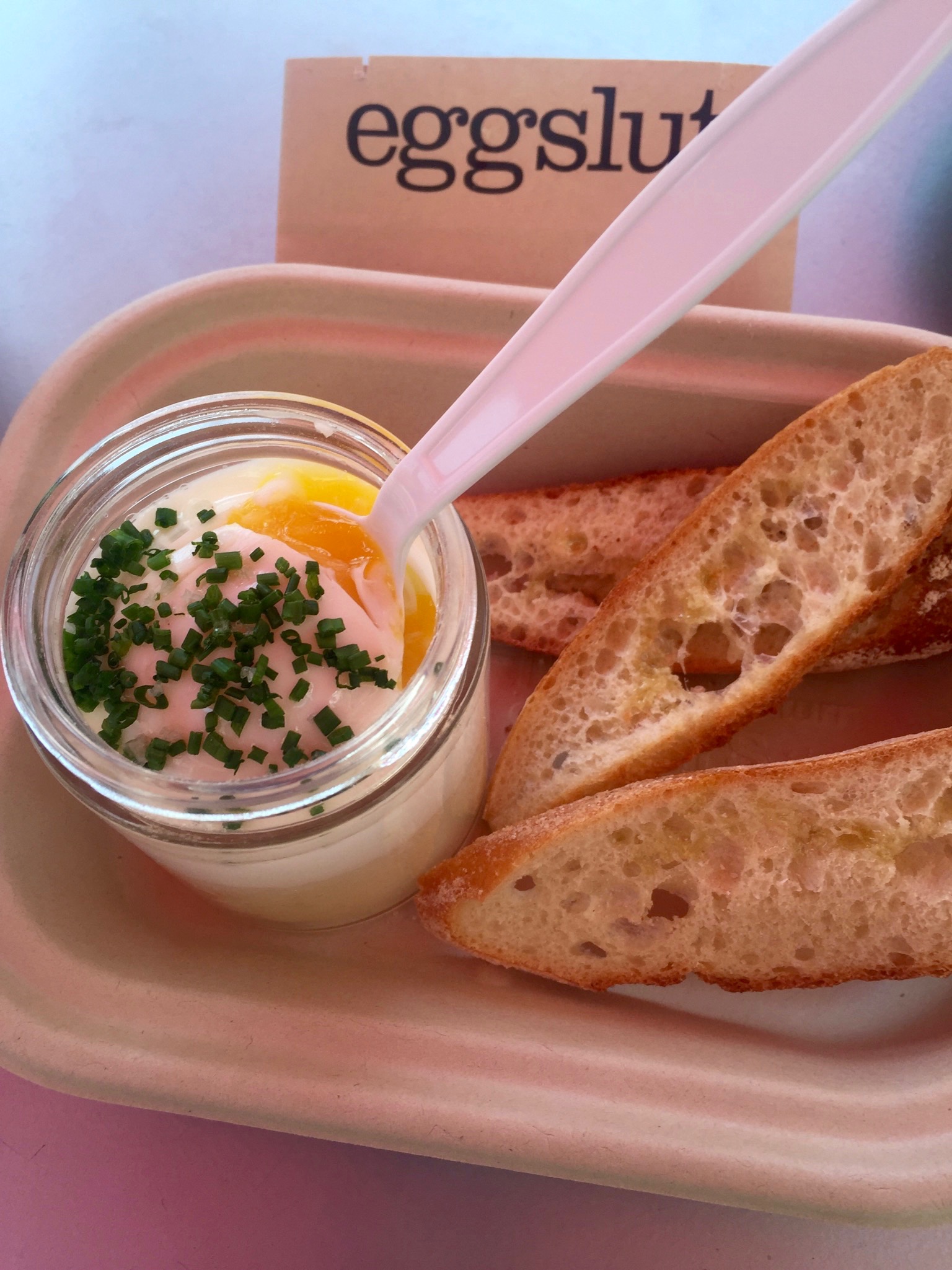 I also ordered the Bacon, egg and cheese sandwich. This too was amazing! Just imagine hardwood smoked bacon, cage-free over medium egg, cheddar cheese and chipotle ketchup in a warm brioche bun. There is something magical when you combine top quality ingredients. The sandwich was made with excellent bacon, top-notch eggs, great cheese and all sitting on a fresh brioche bun.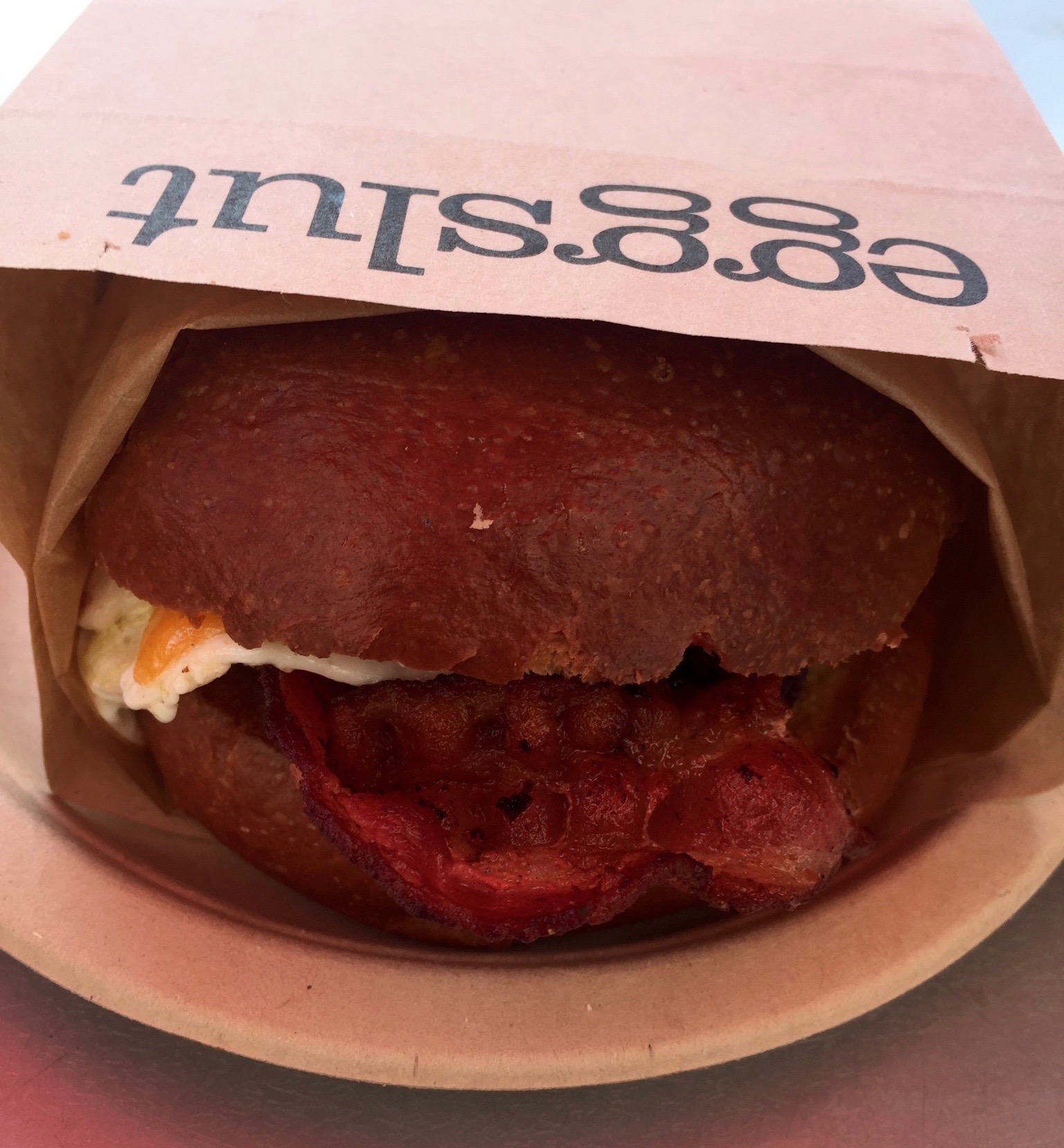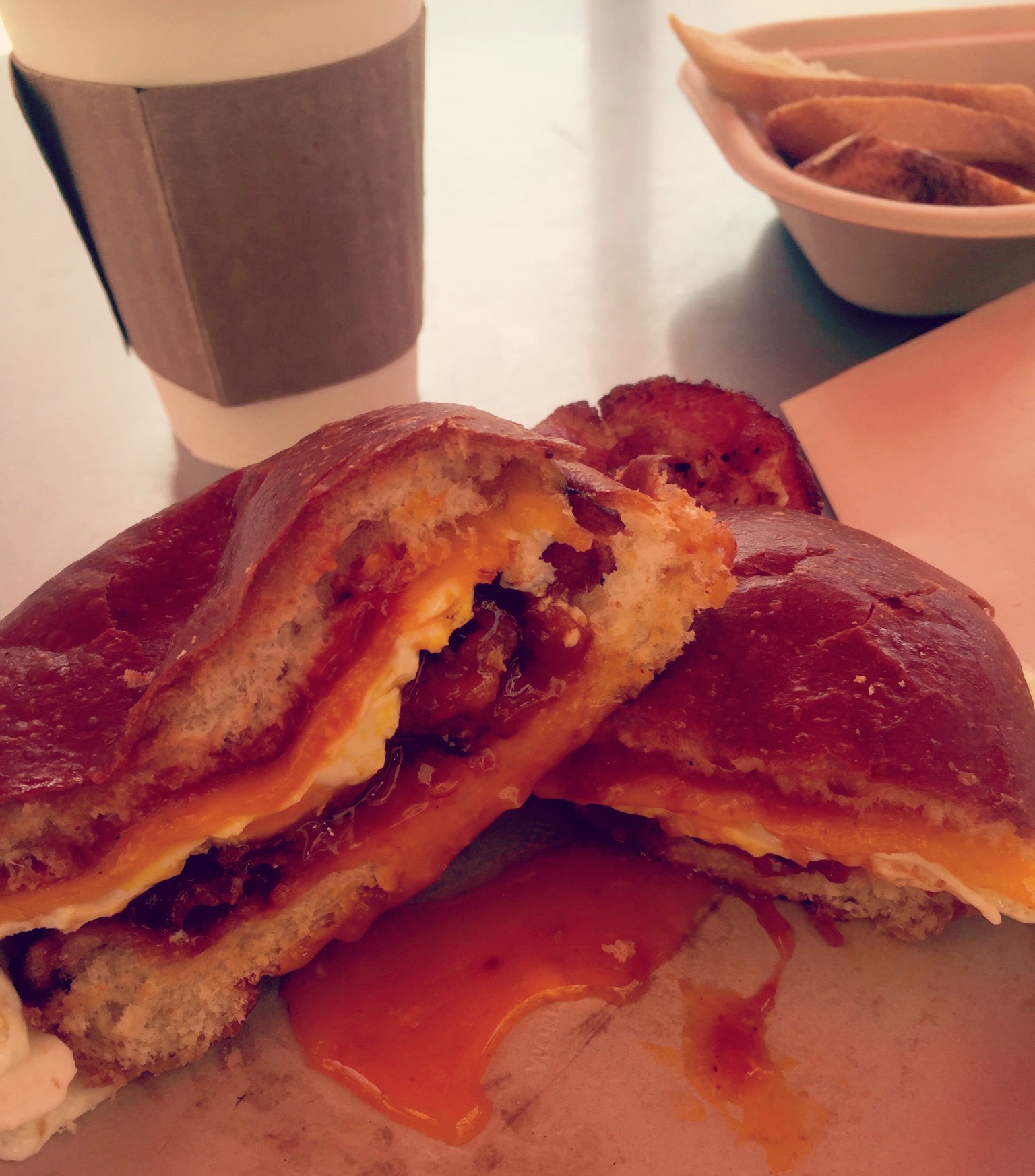 We sat outside to enjoy our brunch. The weather was perfect, the people watching was fun, and the food was worth every bit of our hour plus wait. By the time we sat down to eat, the line to order had gone from wrapping three sides to wrapping four sides plus. The people walking up were in for an even longer wait than we had. I was glad that we got there when we did.
I do hope to get back there! Have you ever been to Eggslut? If not, and if you are in the neighborhood – be sure to check it out.
Located in:
Grand Central Market
Address:
Grand Central Market, 317 S Broadway, Los Angeles, CA 90013
Hours: 
Open today
·
8AM–4PM