This post first appeared on The Next Family as part of  TYLENOL®  and their #HowWeFamily campaign.
Every family is different. While there are many families that do fit the "traditional" family mold, there are others, like us, that do not. I was happy to see Tylenol run their #HowWeFamily campaign and thankful for the chance to tell how we family. This is a snippet of who we are.
How We Family: Blended Family of Eight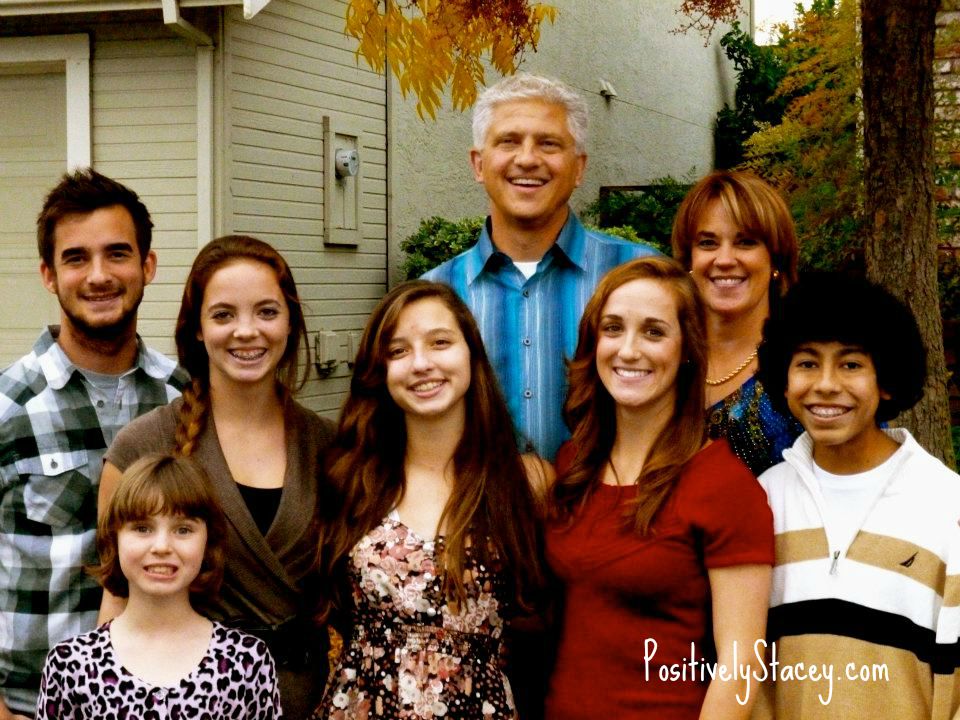 After a fun-filled day at the county fair visiting farm animals, riding the mechanical bull and wandering exhibit halls, our family of eight is headed home.  But not until we stop for one more delicacy to share: a paper cone filled with powdered sugar-laden mini donuts. After all, fairs are meant to be whole-heartily enjoyed with all healthy eating intentions thrown aside.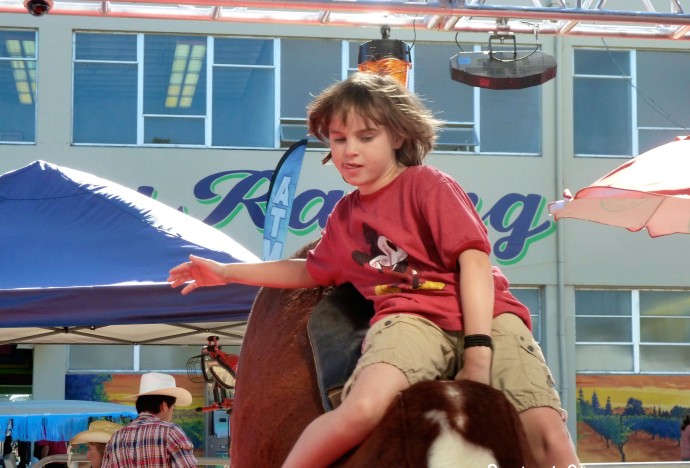 As we make our way through the crowds to the exit gates, passing the paper cone of donuts amongst us, we hear our oldest daughter start to chuckle. She skips up to my husband and me, whispering that the couple behind is trying to "figure us out". Quietly laughing, she shares a few of the scenarios that the couple considered – one being that my daughter is the mother to her stepsister. "Really? Do I look old enough to have a 10-year-old child?!"  There is only a ten-year difference between the two girls, and I assure her she does not.
This last incident was the topper to a day full of others' assumptions and misidentifications – some laughable, some hurtful.
In the vendor hall earlier in the day, we stopped to see a hand-held chopping device, and sample its resultant salsas. The fast-talking vendor assured us that our grandchildren would love all that we could whip up with this little tool. Grandkids? They're our children! (Ok, my husband is a silver-haired man, but really!) We found this laughable.
Continuing down another aisle, the kids stop to see the latest in hair styling products -curling irons that produce tight, perfect spirals. The booth has three hair salon chairs and passersby are invited to have their hair curled. Each of our three older girls climb into the seat to get a new look.  Finally our youngest, the fourth daughter, who has been waiting a long time – asks excitedly if she too can get her hair done. The stylist, looking puzzled, replies, "Oh, we don't curl boys' hair. This is for girls." Visibly upset, my daughter empathically declares, "I AM a girl!" The stylist looks to me for confirmation and as I nod yes, her older siblings giggle with nervousness.  My stepdaughter, with her bobbed haircut, is dressed in khaki shorts and a red Mickey Mouse tshirt. I see a blue-eyed ten-year old, neither boyish nor girlish, still at that unidentifiable stage when one is not primped in a stereotypical gender specific way. For the remainder of the afternoon, my stepdaughter continues to mumble, "They thought I was a boy." She found this hurtful.
Outside, we browse the street vendors — inflatable animals, old-time photos, light sabers– when we happen upon a henna tattoo booth. A few of the kids decide to get one. One daughter chooses flowers, another one chooses swimming turtles. My stepson wants Hecho en México, complete with an eagle head.  As we watch the artwork develop on his upper arm, we discuss the words' meaning: Made in México. This is fitting. He was born in the United States, but conceived in Mexico. My husband and his first wife adopted all three of my stepchildren at birth.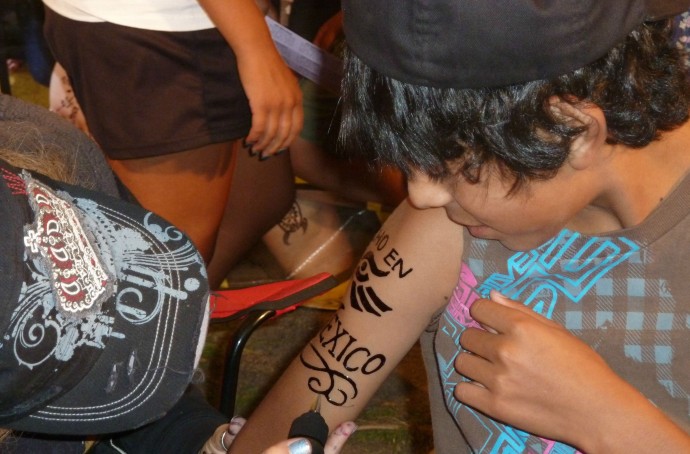 Leaving the county fair that evening, we know we are a colorful sight. We notice people watching us as we walk by, and we try to understand their confusion. They see a silver-haired man, a woman, and six kids – five white and one Hispanic -with a dozen years spanning from top to bottom. We know people are trying to figure out how the puzzle pieces of this laughing, chatting, and hands-holding group fit together. We are met with curiosity and wonder, at best. Sometimes, the comments are hurtful.
We don't look like a "traditional" family, because we are not one. And like all families, you cannot know us from the outside. We are a blended family, an adoptive family, and an inter-racial family. But we are also so much more. The important thing is, we are, first and foremost: a family. A family brought together and held together by love.