This shop has been compensated by Collective Bias, Inc. and its advertiser. All opinions are mine alone. #UltimateLitter #CollectiveBias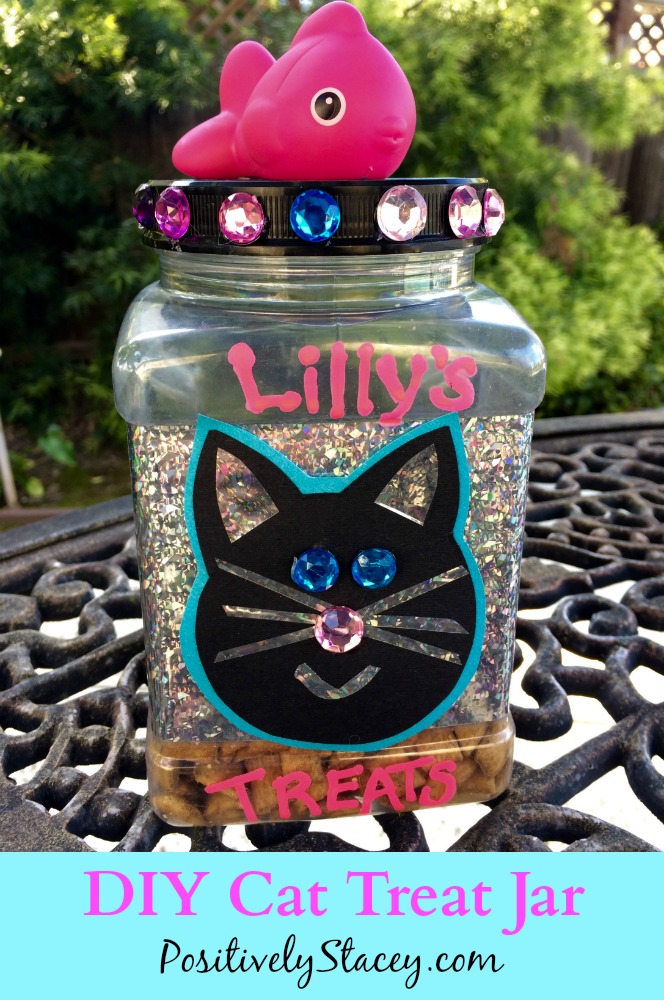 For my daughter's tenth birthday she really wanted a cat, so off to the animal shelter we went. There were so many kittens and cats to choose from! We walked up and down the rows of cages peering into each one. One cat, a grey and white cat, continued to stick its paw out between the cage bars meowing at us the whole time. We kept returning to this little gray and white, green-eyed cat, and scratching her muzzle through the bars she would quiet down and softly purr. If we walked away, the meowing would start again. We decided then that this cat wanted us.
Rather than my daughter and I picking out a cat, a cat chose us.  We adopted Lilly Mae and brought her home.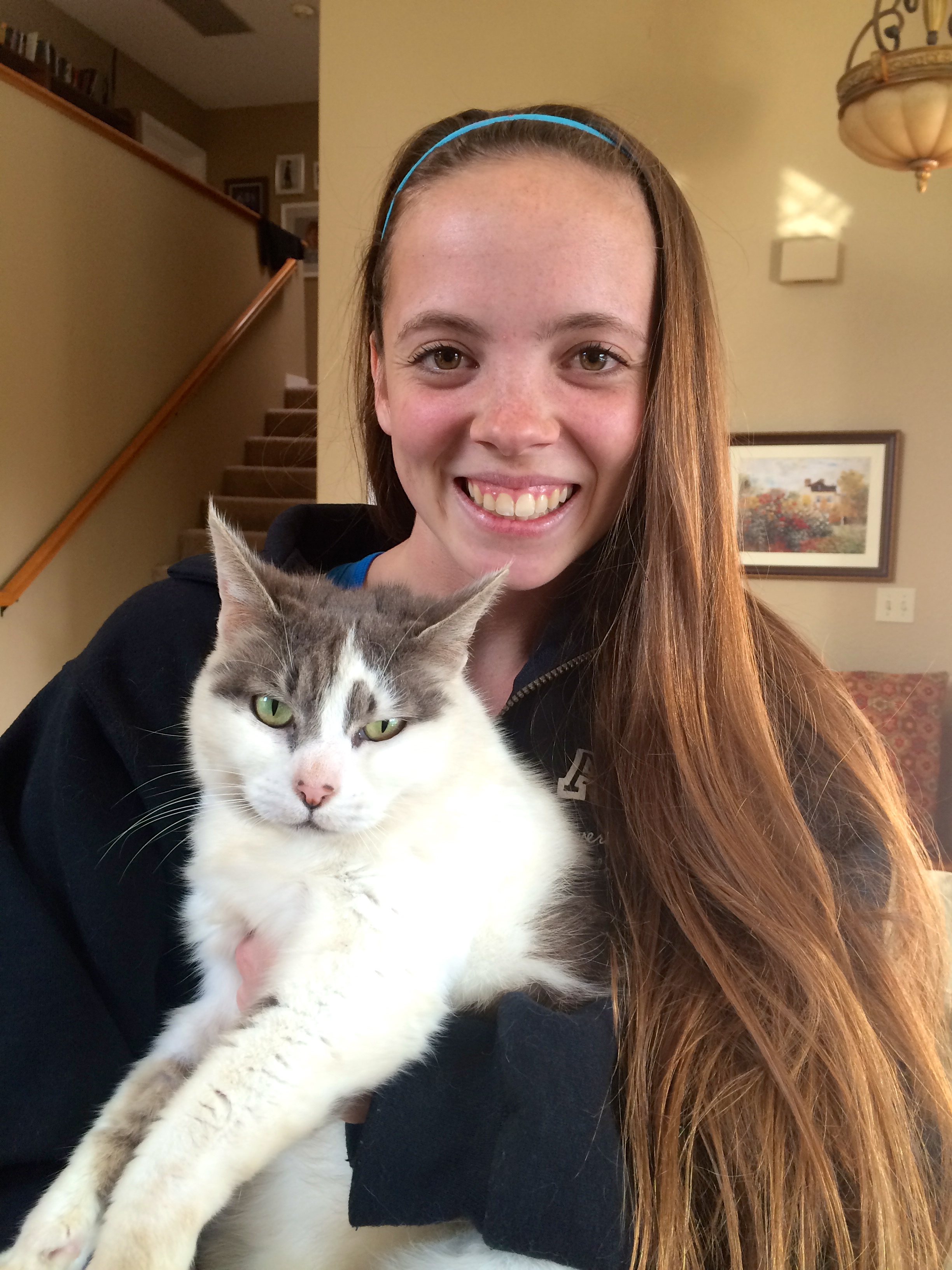 Lo and behold, Lilly Mae continues to be a very vocal cat and meows loudly to get her way many, many times throughout the day. Well, Lilly's birthday is upon us. She has been a member of this family now for a dozen years. For her birthday I thought I would make Lilly her very own treat jar!
Now, life is busy so I thought cute and easy was the way to go. Cheap, too. In a matter of minutes I made up a cute treat jar and filled it with the treats that Lilly Mae most often meows for. Maybe this little gift will quiet her down. Maybe.
DIY Cat Treat Jar
To make this jar, I first found an empty nut container, and I cleaned the label off. I then walked through the house and looked in the craft drawers and cabinets for supplies that I might want to use. I gathered my supplies on the table and just went with it.
Materials
Reusable Plastic Jar with Lid
Craft Paper
Hot Glue
Plastic Gems
Silver Sticker Paper
Small Cat Toy
Painter Pens
Stickers
Scissors
Directions
My jar still had the sticky residue after I removed the label, so I opted to completely cover that with a piece of silver sticker paper. I have stacks of this paper!
Then I thought a cute cat face would be quick and easy to make. After all, it is a mix of circles and triangles. I traced and cut out a cat face from the black paper. Laying the black against the silver, I decided that it needed a bit of pop. I made a second cat so that the black cat was layered on blue paper.  Then I used more of the silver sticker paper to embellish with ears, whiskers, and smile. Finally, I added the gems for the eyes and nose.

This then was glued onto the front of the jar.
Thinking that my jar needed a little more bling, I used the glue gun to glue more gems along the rim of the lid. I glued a small cat toy – a pink fish – on top of the lid.
Using the painters pens, I personalized the jar with, "Lilly's Treats."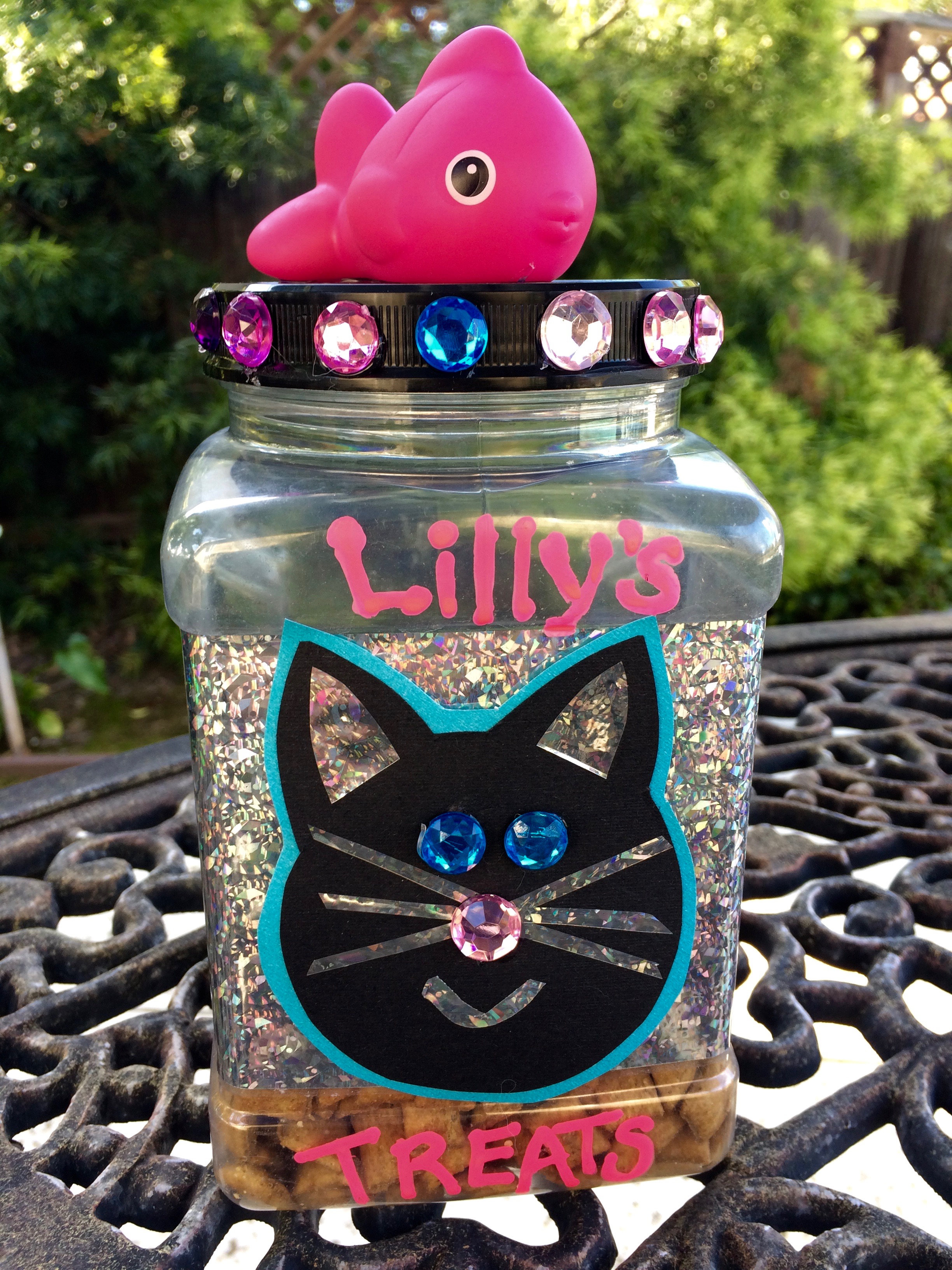 Lilly Mae is a vocal cat, always meowing for attention. Sometime she is super cuddley and sometimes she swats us away. Lilly Mae, like many cats, is complicated! But taking care of her is simple.
I picked up Cat's Pride® Fresh & Light Ultimate Care® cat liter at Walmart. With its strongest clumps, it is easy to clean. With its low dust and tracking, Lilly can breathe easy. In fact Cat's Pride® has over 50 years of experience and expertise in creating cat litter.
I love that it has a 10+ day odor control & powerful absorption (*Based on laboratory testing, when used as directed), and that it is lightweight and easy to carry. Now over 50% lighter at 10 lbs (†See packaging for details). This makes Lilly Mae and me both happy!
I was pleased to see that Cat's Pride® is partnering with the Jason Debus Heigl Foundation™ to help end the needless suffering of animals. By purchasing Fresh & Light Ultimate Care® I helped, too. See a portion of every sale of  supports the Foundation and their mission to end animal cruelty. That is a good thing!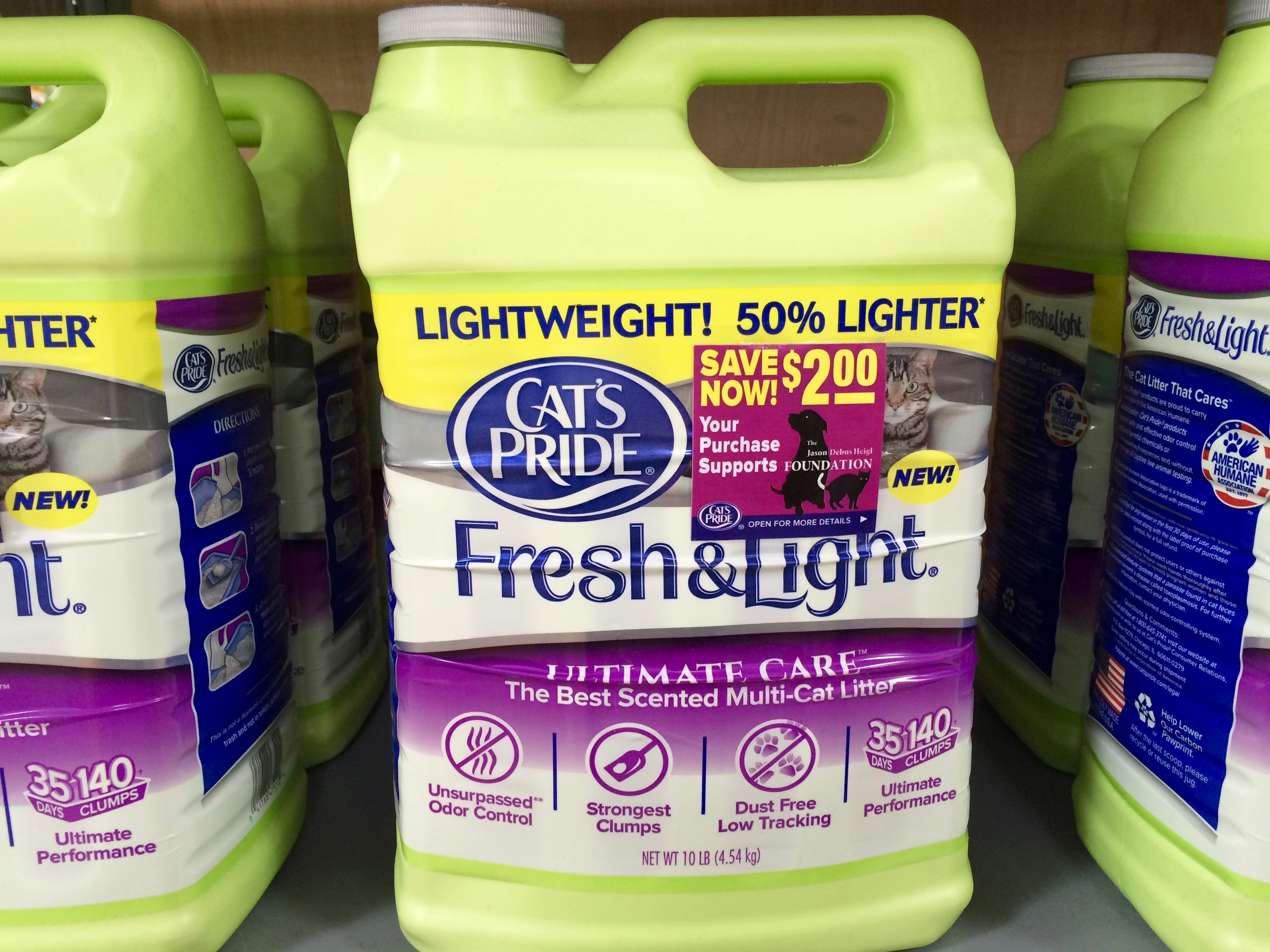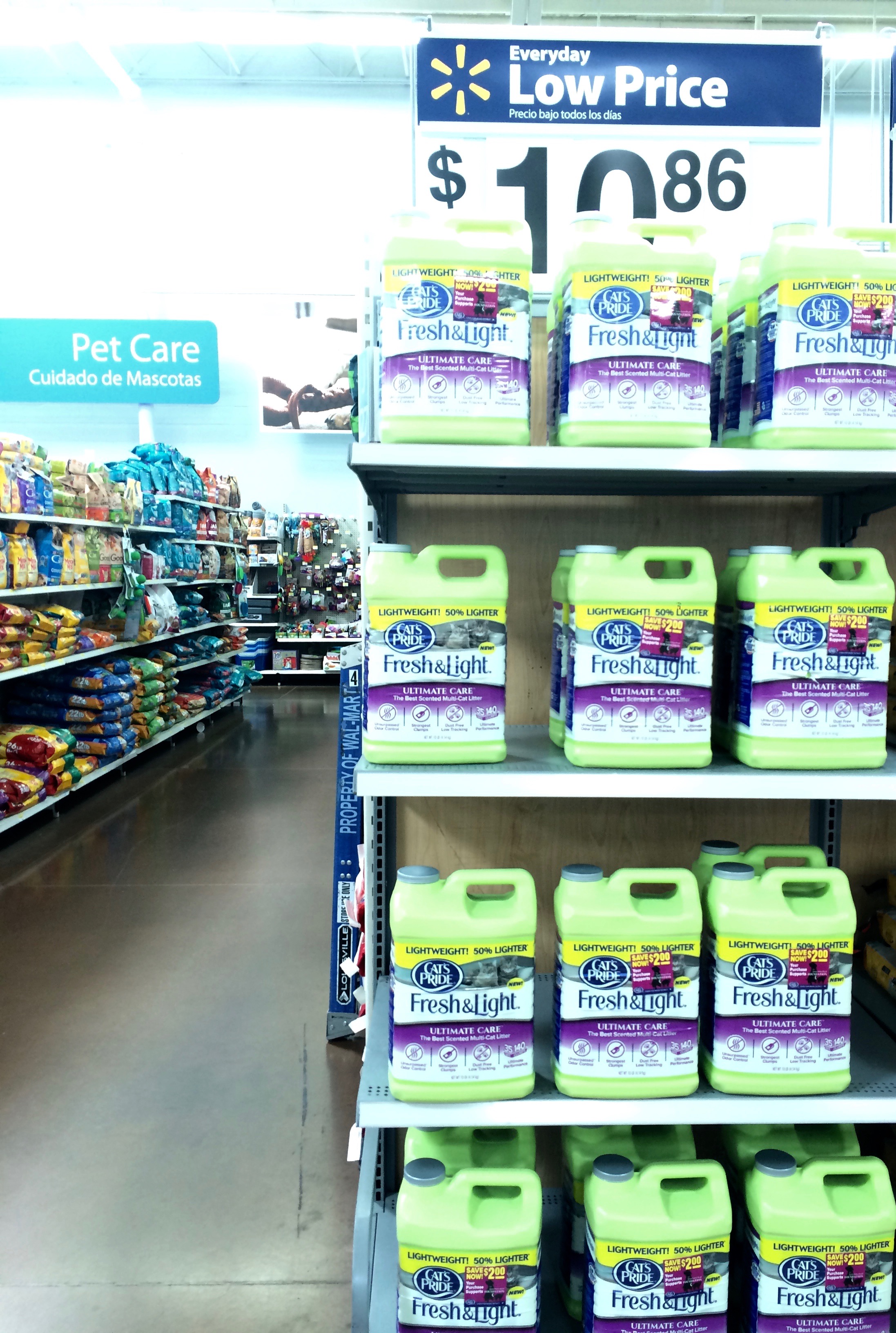 My litter came with a $2.00 off coupon! But you can go ahead a download a coupon for Cat's Pride® Fresh & Light Ultimate Care®. Then go ahead and enter this sweepstakes to win a $500 gift card to Walmart.
Enter to win a $500 gift card to Walmart.
No Purchase Necessary. The #UltimateLitter Sweepstakes begins on 3/15/16 at 12:00 A.M. ET and ends on 4/25/16 at 11:59:59 PM ET. Legal residents of the 50 US/DC only, 18+. Void where prohibited. For Official Rules, click below.
Cat's Pride Fresh & Light Ultimate Care Cat Litter
Lilly loves her new treats and treat jar! When she starts meowing, I know just how to make her happy! When I have questions, Cat's Pride® is a great source for advice on just about everything regarding my finicky and sweet Lilly Mae!
How to you keep your cat happy?