We held our first Trunk or Treat last Thursday evening at our school. I have heard of Trunk or Treating but have never participated in one before. All I can say is what a wonderful family event this was! Everyone enjoyed themselves, the kids had the opportunity to dress up in their costumes and visit alongside their friends and classmates some over-the-top decorated cars and trunks for treats. Parents got to visit each other as they moved with their children from trunk to trunk. And those that love to deck out the decor? They had an opportunity to unleash their creativity and do it up big.
Here is just a small sampling of the cars and how they were decorated. Starting with our own sixth grade hatchback sharing the aloha spirit and bringing on some Hawaiian sunshine. Which on our cloudy and overcast evening helped hold off the rain until after the event.
Great Trunk or Treat Ideas!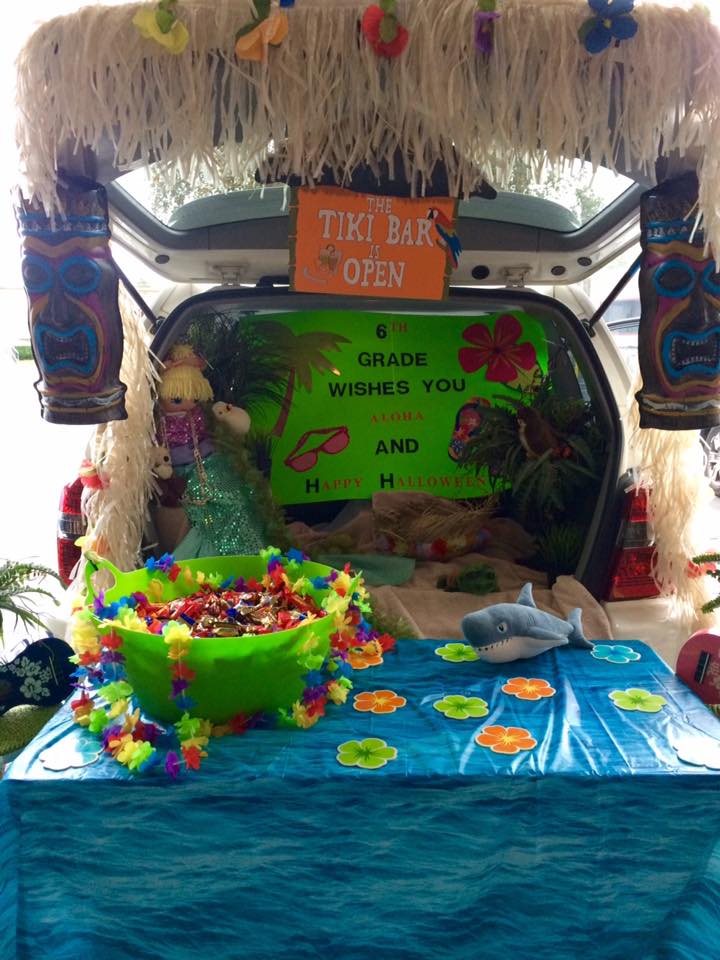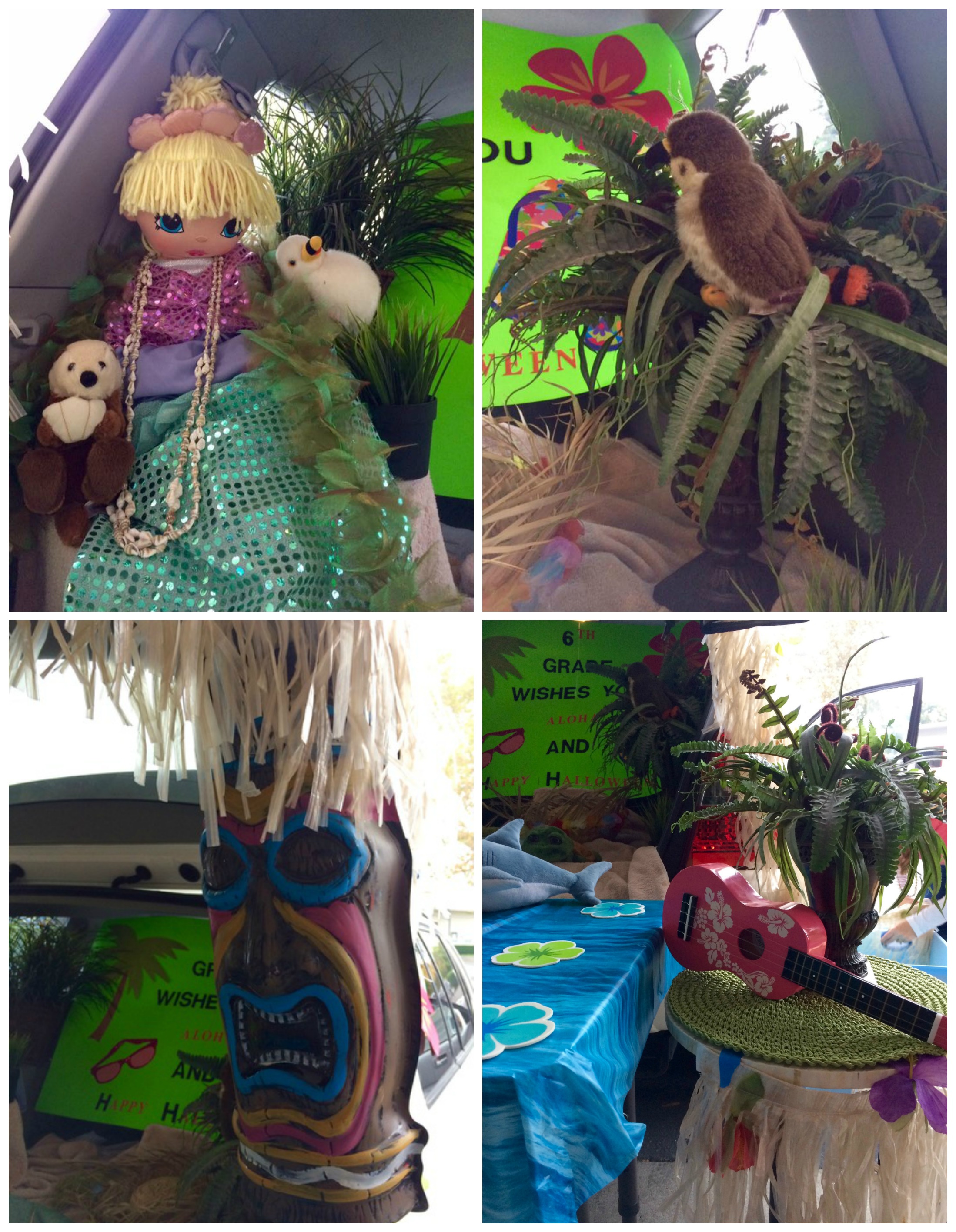 And here are some other cleverly decorated trunks.
A stroll on a Candy Land game board…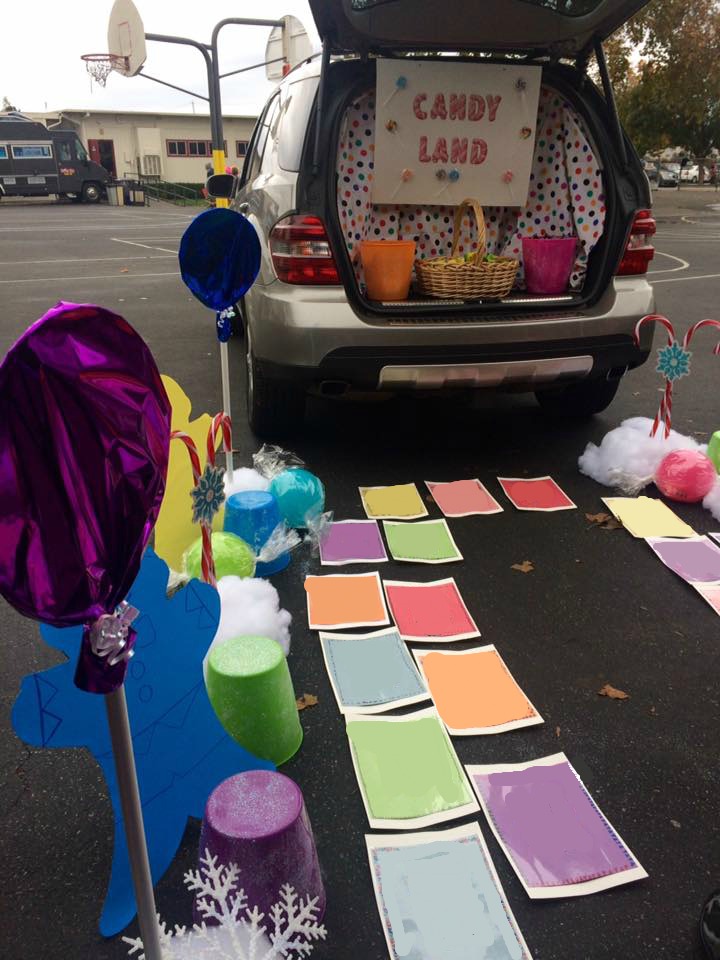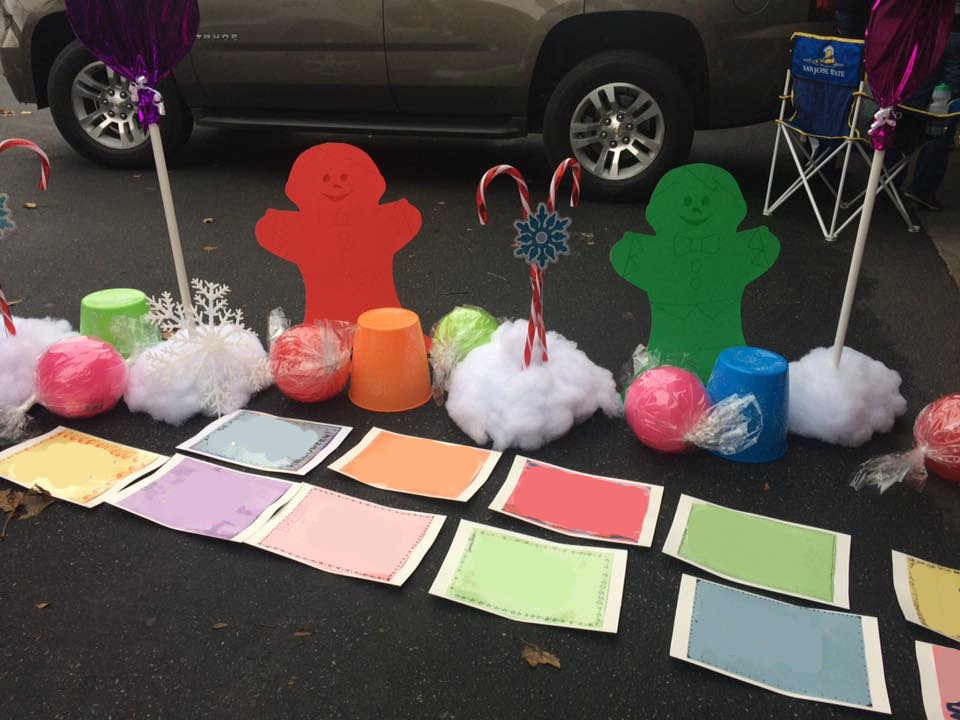 A full fledge pirate ship!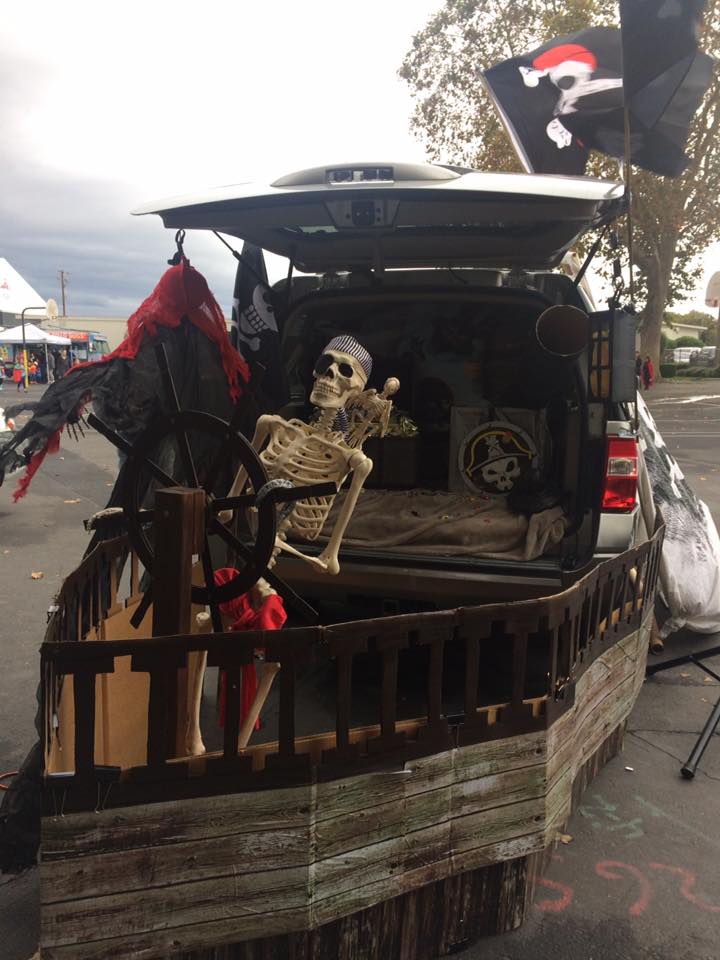 Celebrating Dias de Los Muertos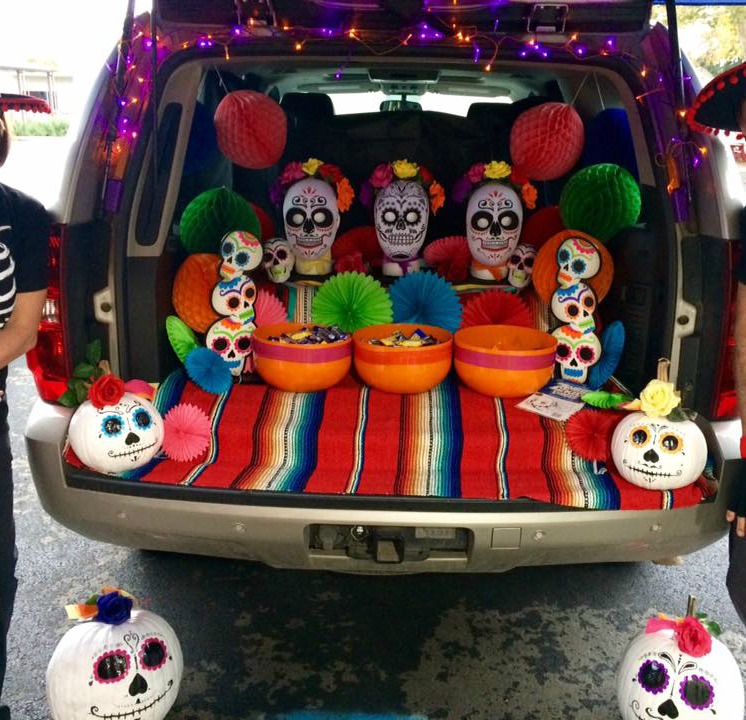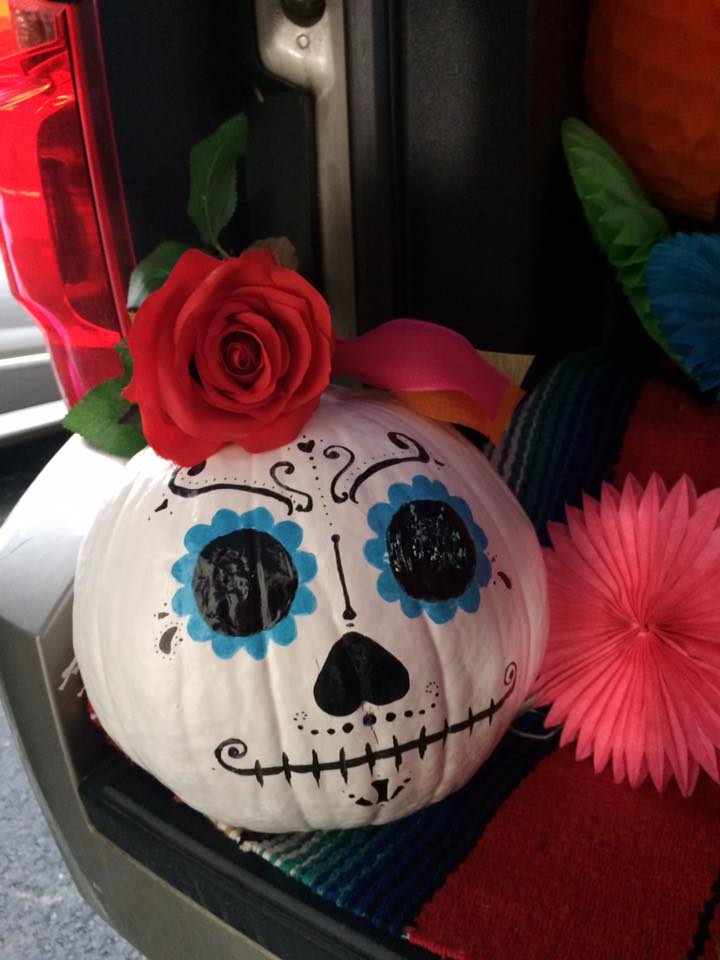 A bit of creepy scary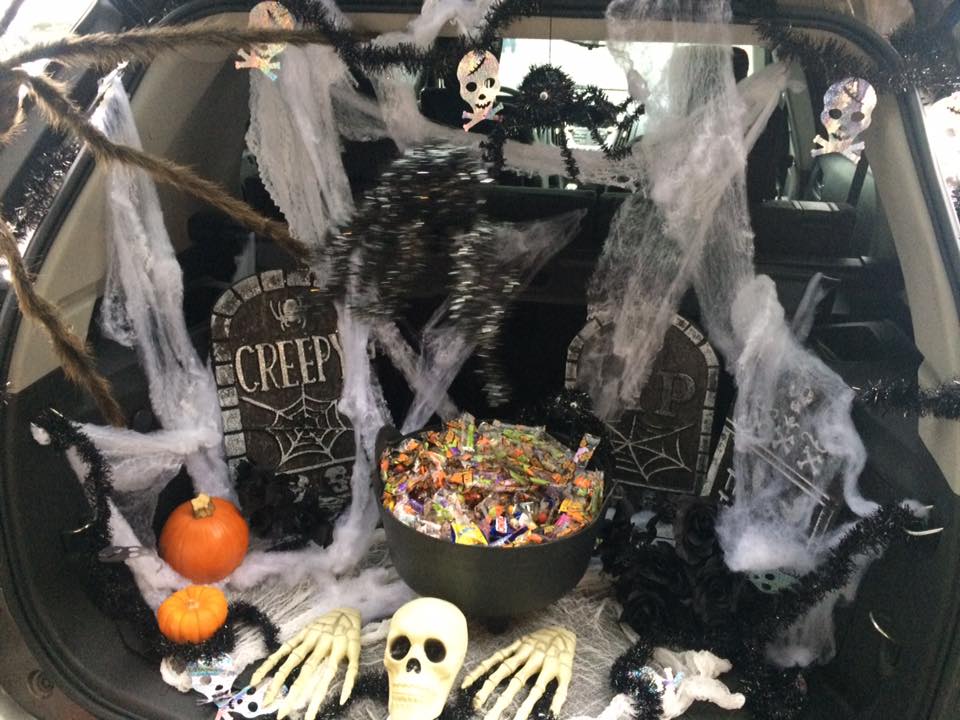 And there was so much more. There was a spider trunk complete with the opportunity to pet a tarantula, a Wizard of Oz with Dorthy and Toto, lots of witches and ghosts – too many to photograph with the throngs of kids lining up and strolling from trunk to trunk.
The school also arranged for two food trunks to park on the blacktop as well. Those feeling the need for something to eat beyond the candy had an opportunity to do so. The skies were busy dropping rain all morning and threatened throughout the afternoon to resume. Our school has overhangs along all of the classroom doors, so it was easy enough to back up the cars to the walkways. Some parents came prepared with popups but we were lucky that the rain did stay away during the event which ran from 4:30 – 6:3o p.m.
This was a first for our school but I can guarantee it will not be the last. The parents and kids all really enjoyed the event!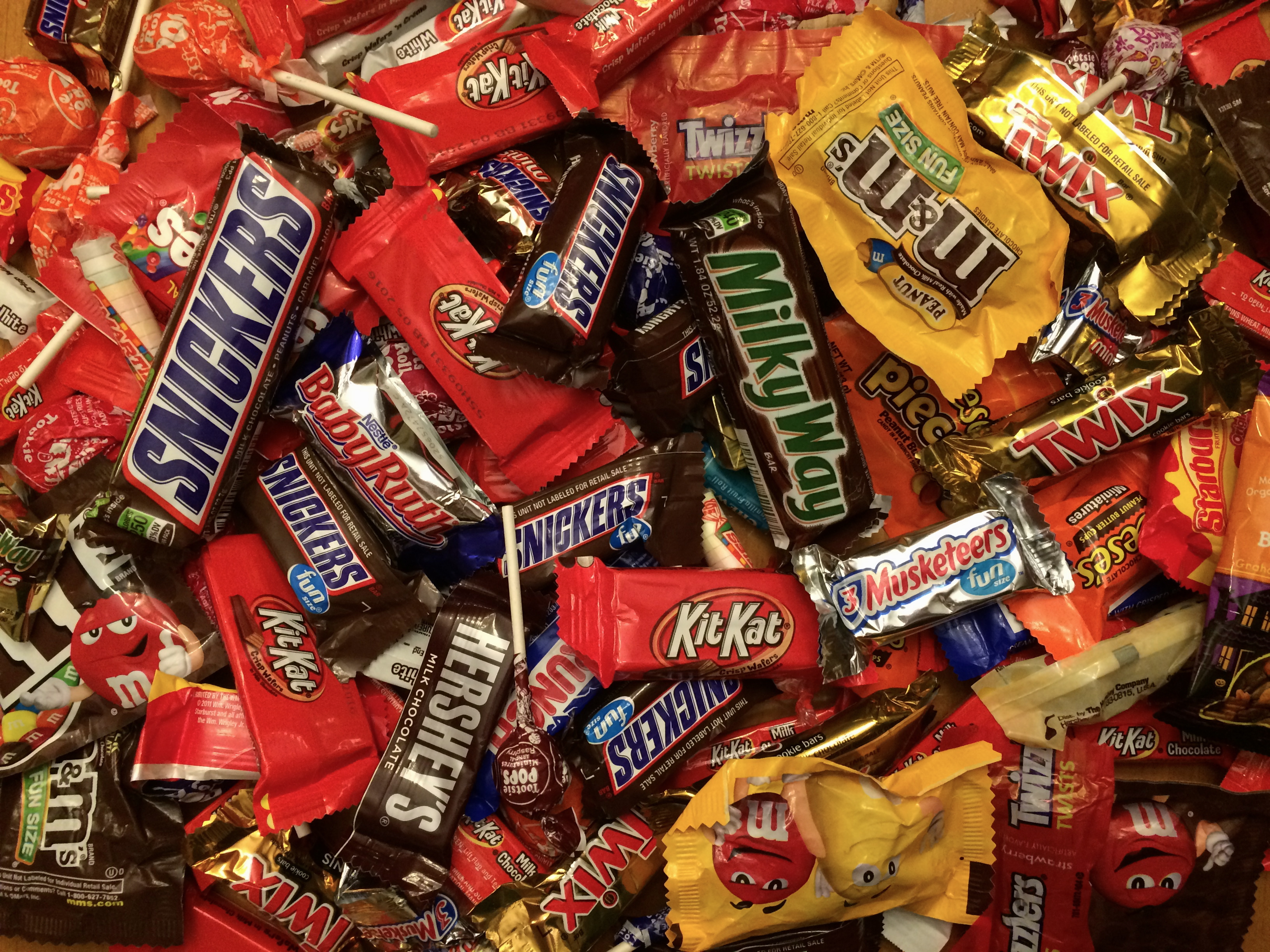 Have you ever participated in a Trunk or Treat? What were some of your favorite trunks?