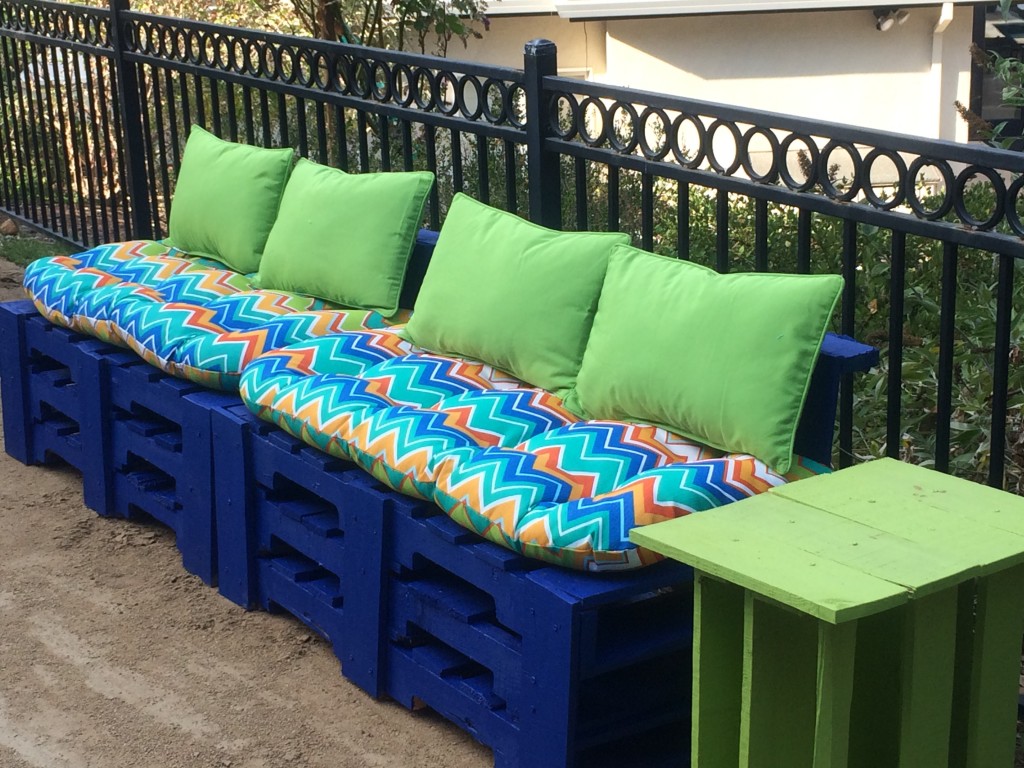 I am very excited to bring this project to you today!
Because I absolutely loved how it turned out.
Because I love it when items can be repurposed in a new and creative way; and
I'm not the one who made this!
My friend Nusheen created this incredible backyard pallet furniture – all on her own!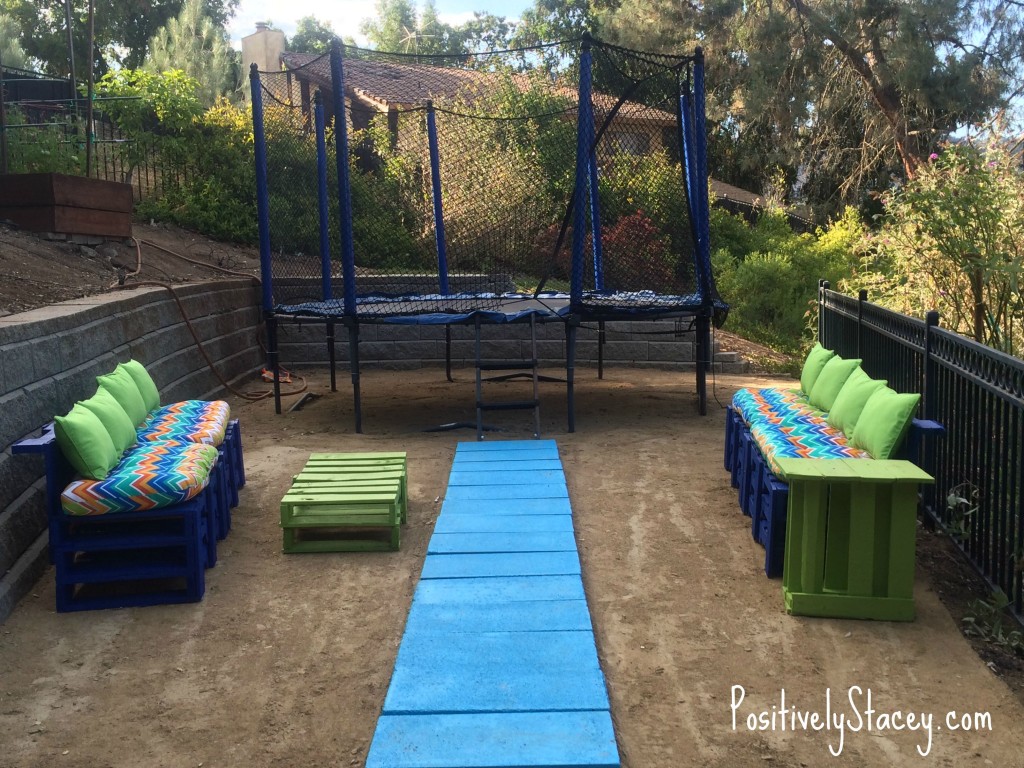 Isn't it just the bomb?!?
Nusheen's entire backyard is gorgeous and she entertains often. Her yard sets up against a hillside so as you travel back into her yard you will find a couple of different levels. On one level they have placed a trampoline – and this is one area that the kids love to hang out. To make it more hangout-able, is that a word? She decided to deck out the area out with some furniture for the kids.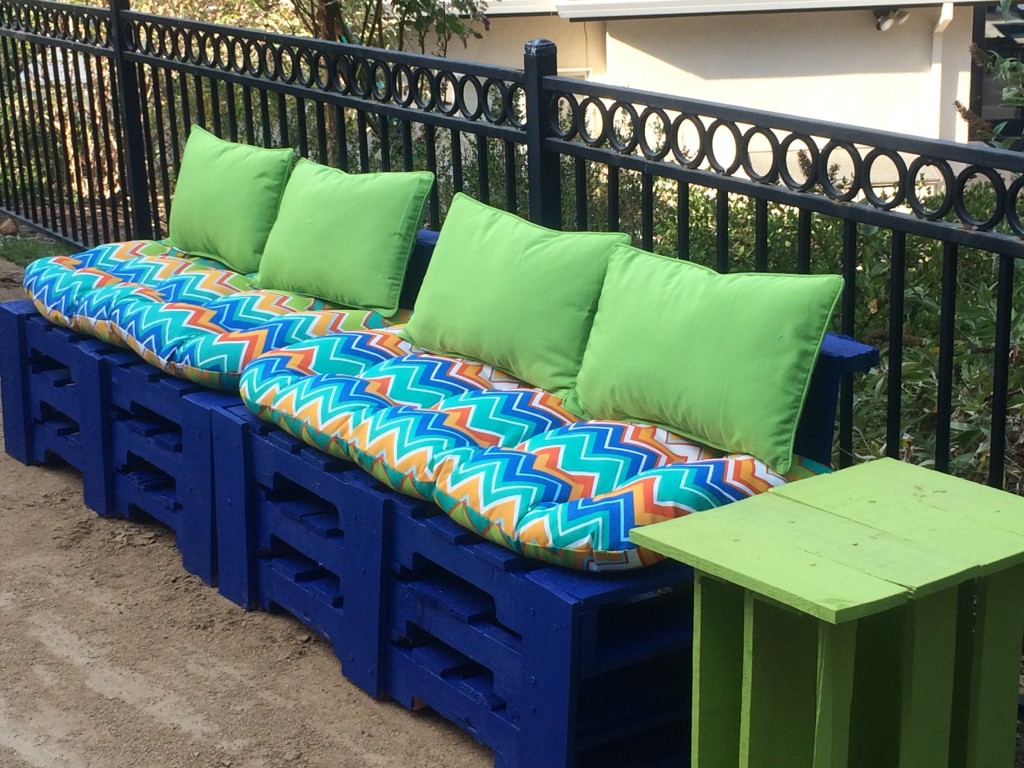 Seeing that there are so many pallet projects floating around on Pinterest, Nusheen decided to make her own backyard furniture. I had plans for my flag pallet and a side table pallet project, so when Nusheen decided to order pallets off Craig's List I told her to get three for me. Yes, you can gather free pallets here and there. And since she ordered, she realized she does have access to free ones – Oh well.  This bunch cost $4.00 per pallet and they were delivered to her home.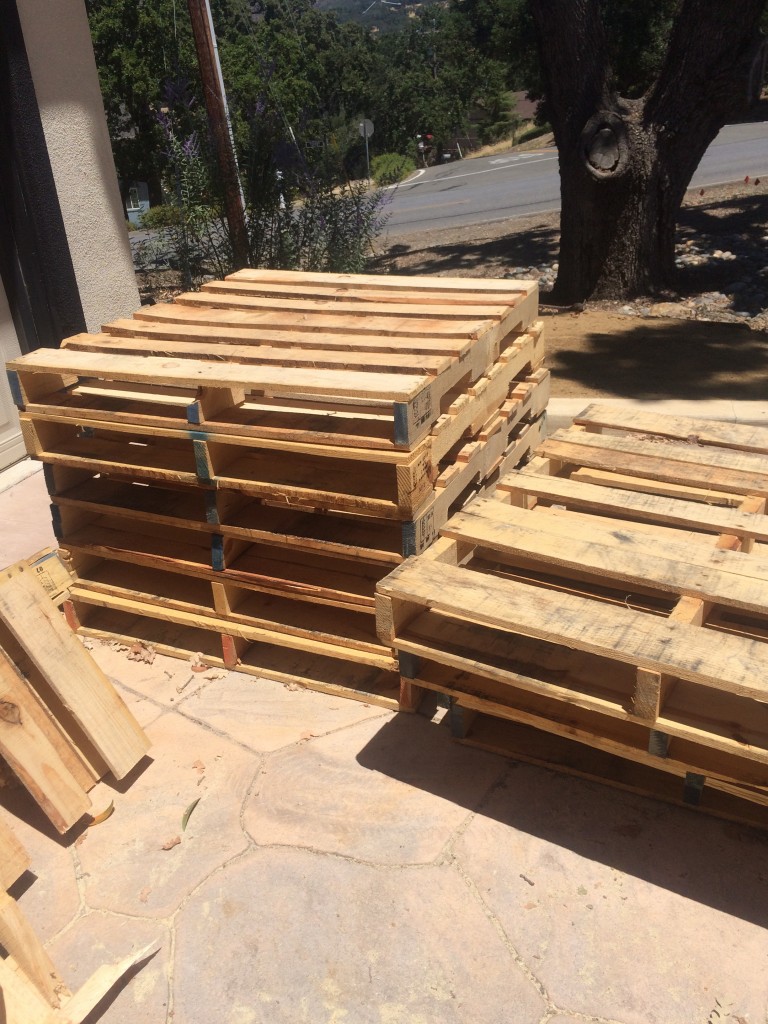 Nusheen started with the cushions. Since she did not want to make or have made custom cushions, so she went looking for the cushions first. These colorful cushions came from Target, and they were on sale! Perfect for a kids' hangout area!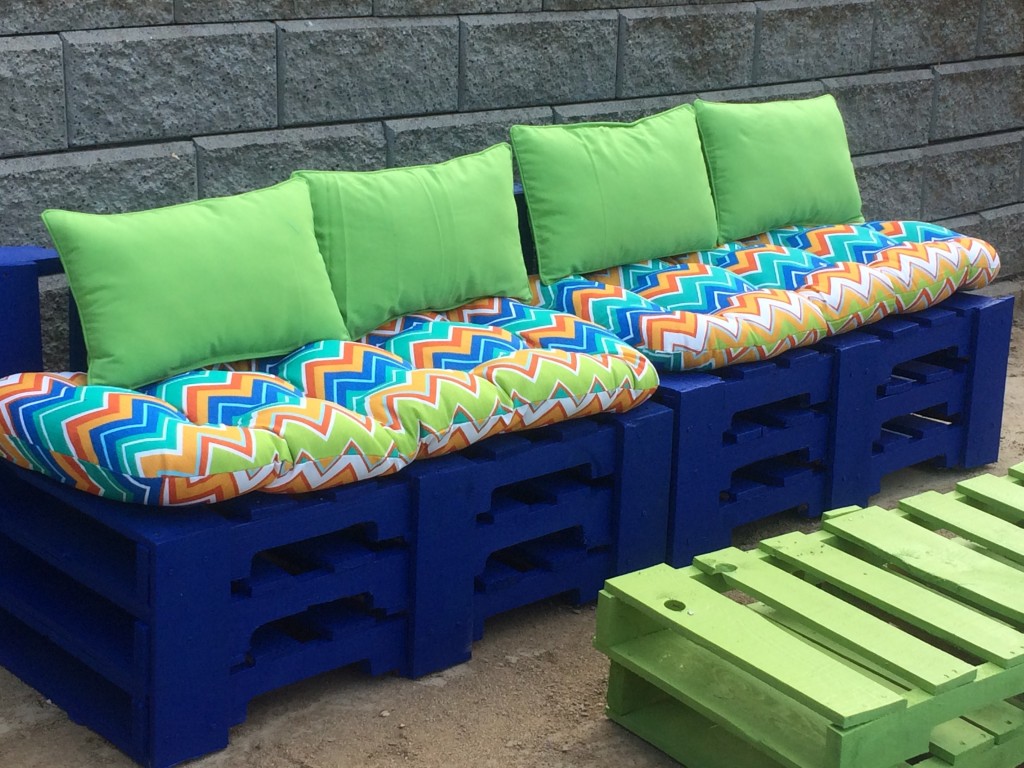 Then with the cushion demensions in mind Nusheen decided on the size of the benches. Cutting and reconfiguring the pallets a bit, she built four benches with backs, one end table, and one coffee table.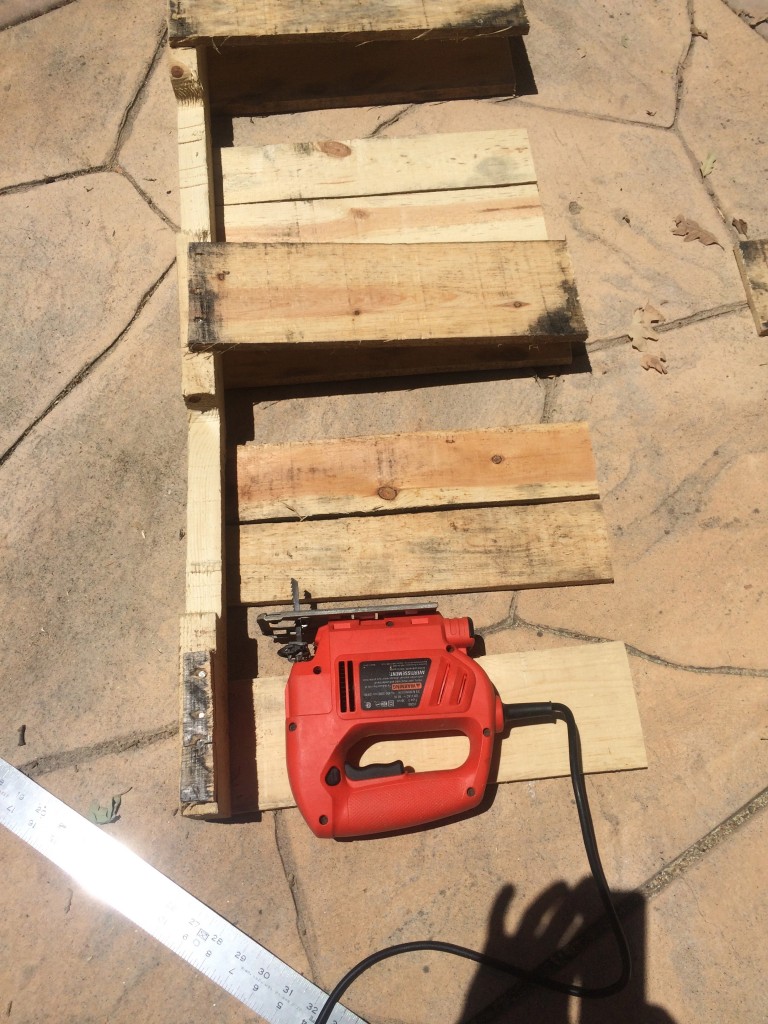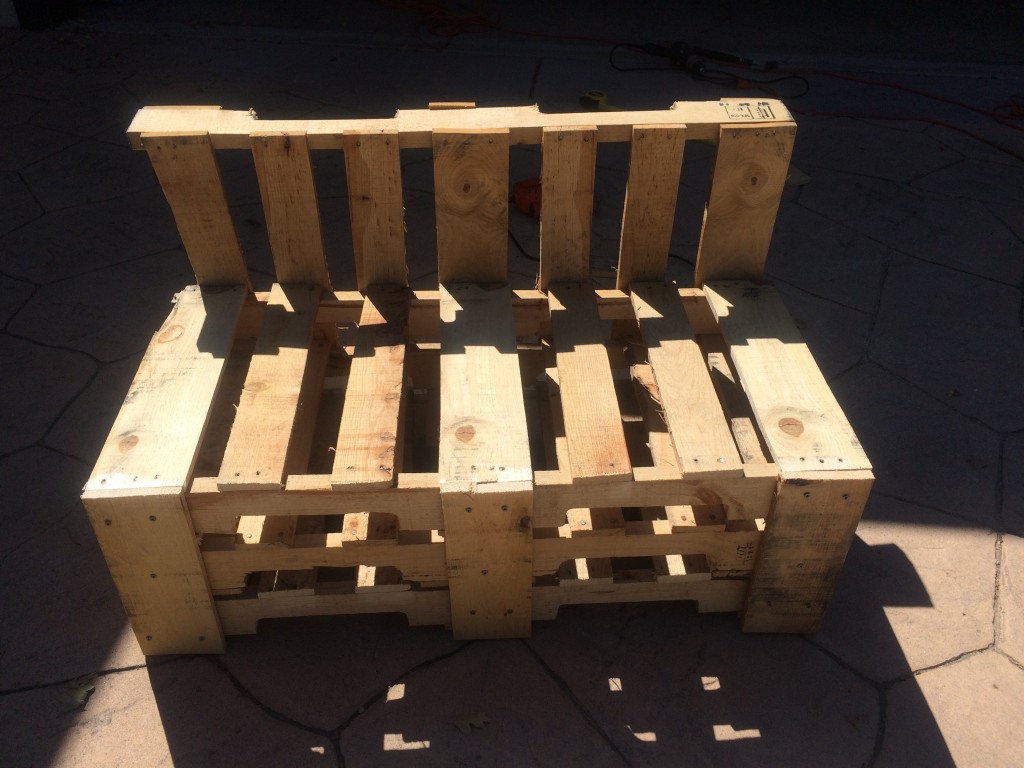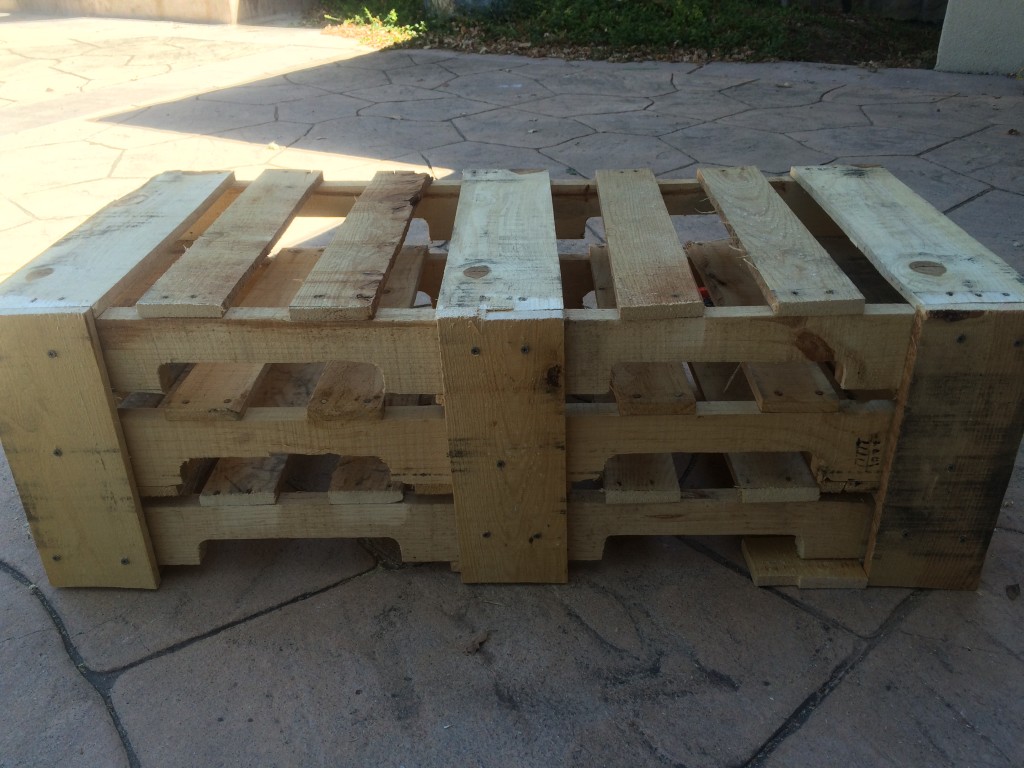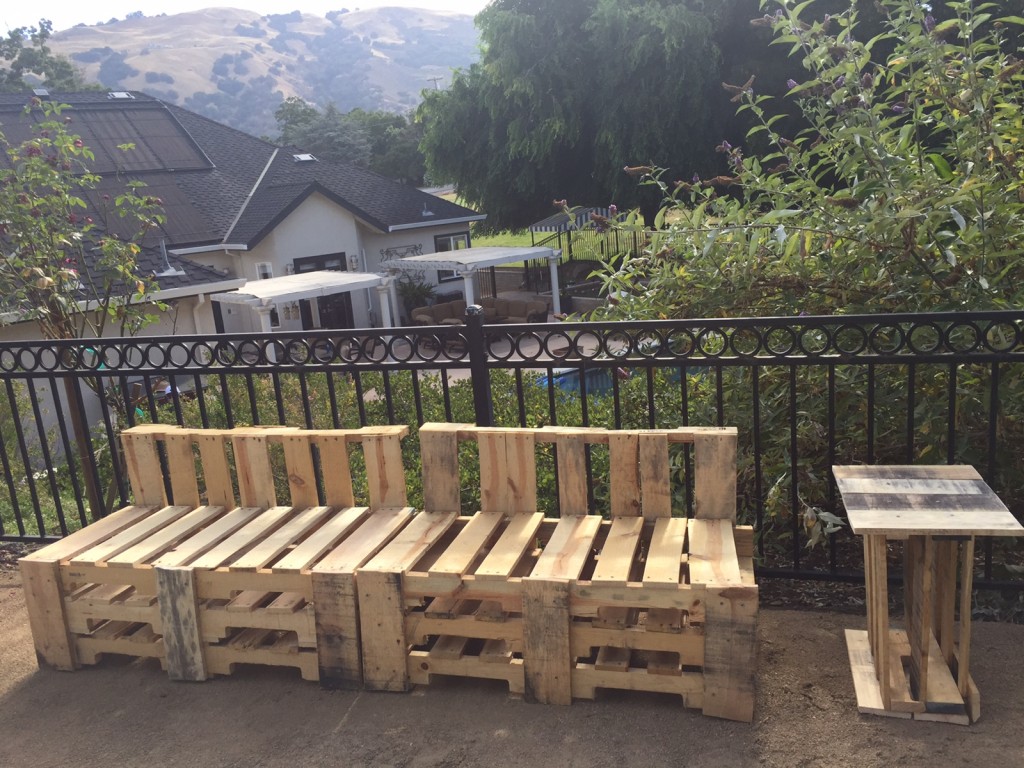 The project took 12 pallets to build and Nusheen spend about 5 − 6 hours cutting and building the furniture over about three days.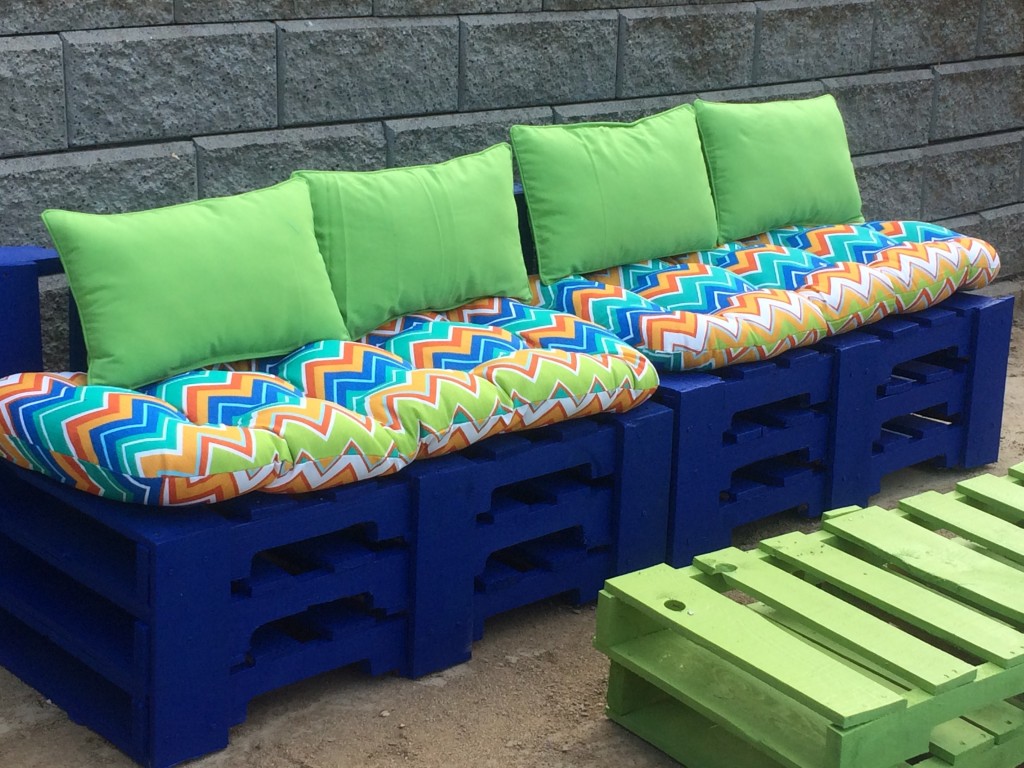 After they were built she added the colorful paint. One thing she says that she would do differently was to paint the pallets before she assembled them. With the different layers, it was challenging to get the paint in all the nooks an cranies.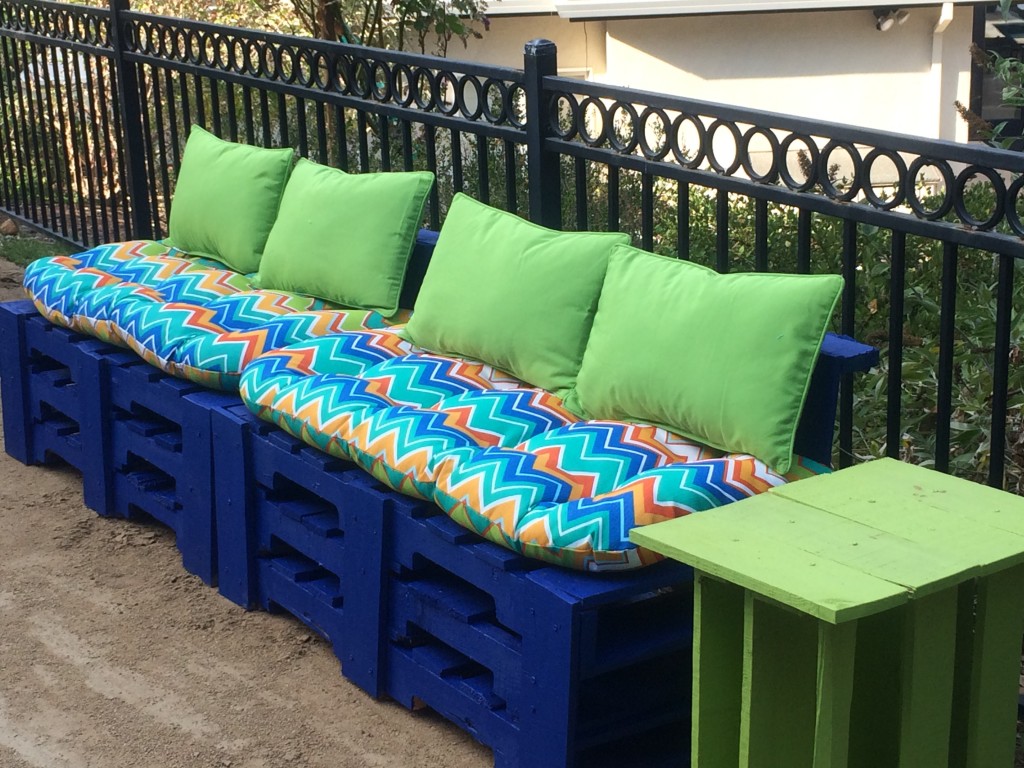 I think they look amazing! And the kids love them. Having a totally kid friendly part of the yard gives the kids their own digs. What child would not want to hang out here?
The ground was also resurfaced with gold fines. Before the gold fines were laid down, Nusheen ripped out black rubber puzzle-piece mats that were under and around the trampoline. The black rubber mats were making the kids' feet black and no one was happy with that! The path leading to the trampoline is painted cement steps laid side-by-side. They, too, were painted to complement the cushions.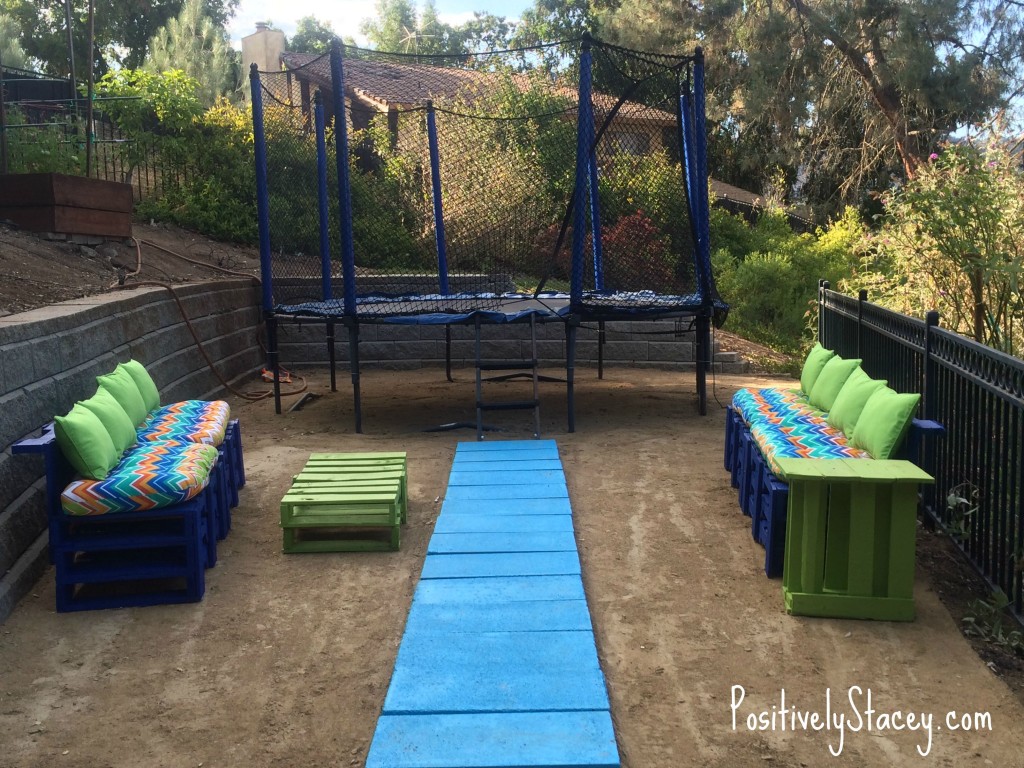 It's amazing what you can do with a dozen pallets and some paint! I love the colorful chevron pattern of the cushions. I imagine the kids will be creating many wonderful memories with their friends up in this corner of the yard.
Have you transformed pallets into something new? What kid of pallet projects have you done? Or hope to do?