I baked my first ever Boston Cream Pie! And I gotta' tell you it was absolutely out-of-this-world delicious! I made this dessert on a work night so that I could take it to my book club meeting. Our meeting was to discuss our most recent read, The Boston Girl. So I thought a Boston Cream Pie was the perfect dessert for our gathering.
Now, not only have I never made this dessert before, I have never even have had a bite of one before! Really! I don't know why – it's made of flavors I love – sweet vanilla, creamy custard, all wrapped up in a coating of dark chocolate glaze.  When I started hunting down a recipe that looked good – I settled on the Saveur rendition. It looked a bit complicated but mostly straight forward. I had thought about using a box mix and instant pudding -it was a work night – but really? If you are going to splurge on calories – make them worth it. And let me tell you, these calories are worth every mile of running, or swimming, or biking needed to counterbalance! Once I placed a fork of this dessert in my mouth – my mouth and tastebuds were enjoying a bit of heaven. Not only are the flavors amazing, the textures – the light sponge cake, the creamy custard, the fudgy dark chocolate – are double amazing!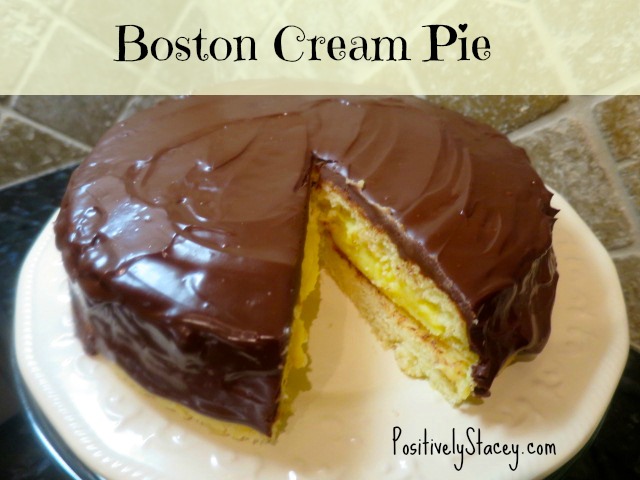 This recipe is straight from Saveur.
Boston Cream Pie
INGREDIENTS
FOR THE CAKE
12 tbsp. unsalted butter, softened, plus more for pan
1½ cups flour, plus more for pan
2 tsp. baking powder
½ tsp. kosher salt
1 cup sugar
2 tsp. vanilla extract
3 eggs
⅔ cup buttermilk
FOR THE FILLING
1 cup sugar
¼ cup cornstarch
½ tsp. kosher salt
½ vanilla bean, seeds scraped and reserved
6 egg yolks
1½ cups milk
4 tbsp. unsalted butter, cubed and chilled
1 tsp. vanilla extract
FOR THE GLAZE
4 oz. 60-percent bittersweet chocolate, finely chopped
½ cup heavy cream
INSTRUCTIONS
Make the Cake:
Make the Filling:
Make the Glaze:
Assemble the Cake:
As I mentioned – I made my Boston Cream Pie on a week night to be served the following day. Since I had never made one before, I was not sure how the custard would settle between the cakes if I made the whole dessert a day ahead. So what I choose to do was to wrap the cooled cake in plastic wrap and completely cover the custard with plastic wrap (sitting right on the custard) and refrigerate both until the following day.  An added bonus – slicing the refrigerated cake, is a bit easier for me. I put the cake together, made the glaze, and refrigerated to set the chocolate all on the day that I served the Boston Cream Pie. This worked perfectly! We did have one slice left over and enjoyed it the following day. It. too was delicious – so I guess, you can put the whole "pie" together and serve the following day as well. Either way – it was delicious!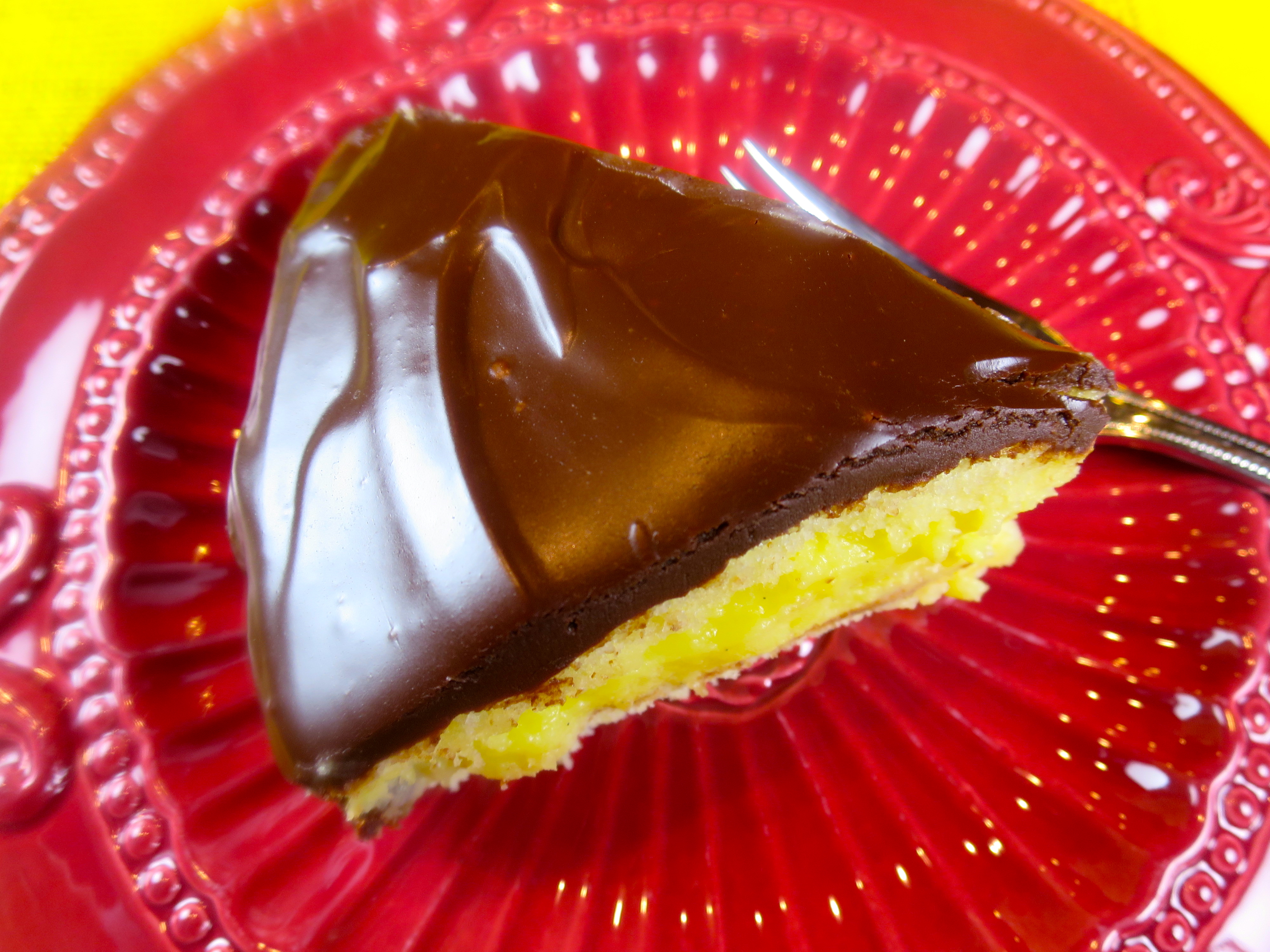 While you can eat it straight from the fridge, I think it taste best as it settles into room temperature. The vanilla is more pronounced and the cake is best at room temp.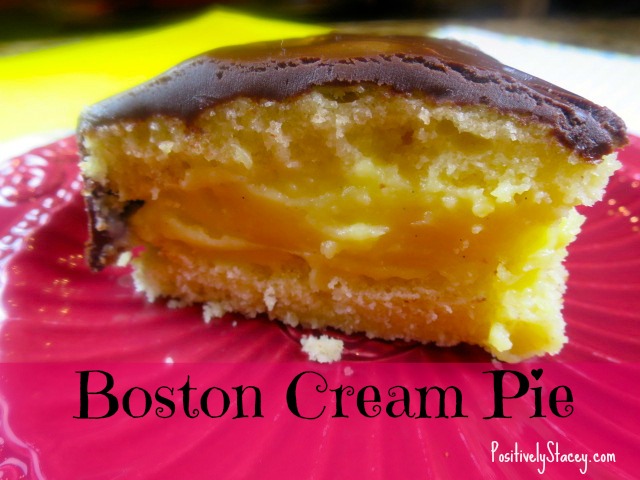 Click here for a printable version: Boston Cream Pie Recipe
Sexual Health: Prescription Drugs VS Herbs