This shop has been compensated by Collective Bias, Inc. and its advertiser. All opinions are mine alone. #ChangingPrepaid #CollectiveBias
Well the time has come. It is time for our youngest to have regular (albeit limited) access to a cell phone.  With our six kids – four out of the house and one in high school  –  five have had their own cell phones for varying degrees of time. Our youngest has not yet needed one, but that has been changing. She is involved in three sports now, travels by bus to her middle school, and splits her time between two homes.  She is growing up and showing signs of maturity and responsibility that leads us to believe that now is the time for her to have access to a cell phone on a limited basis.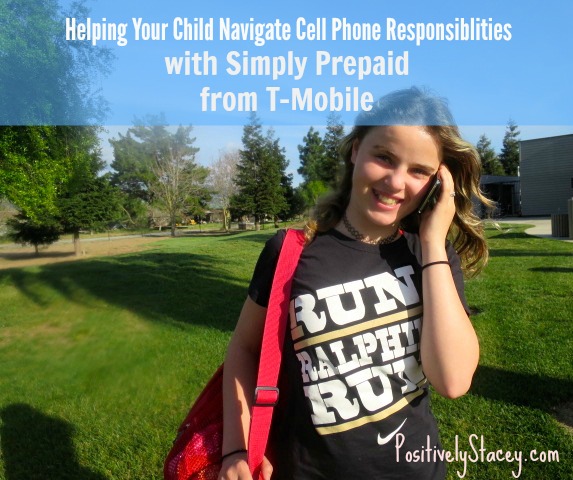 With that in mind, my stepdaughter and I headed to Walmart where we found a great deal on the Samsung Galaxy Avant. Combining this with T-Mobile's Simply Prepaid seemed like a wise way to go. With Simply Prepaid from T-Mobile we have unlimited talk and text, and we do not need to worry about overages, a credit check, or an annual contract. I have heard that prepaid plans often have slow data, spotty networks, and less of a selection of phones. However with Simply Prepaid from T-Mobile you get 4G LTE data with unlimited talk and text for only $40 a month. And when we were checking out the phones from Walmart we had a number of great choices to choose from. T-Mobile brings the best in wireless to prepaid! This is the safe and easy way to see if my stepdaughter really is able to manage the new responsibilities that go with using a cell phone.
This is a huge step in our household! She was definitely doing the happy dance in the phone aisle of Walmart!
Not only am I a mom, but I am also a middle school teacher. I have seen how helpful phones can be to tweens and young teenagers. Students will snap photos of the assignment board and send the photo to their mom or dad; they will set alarm reminders to get parent signatures on papers; they can access their online grades; they use cell phones for research; and they even make short video clips to show in class. On the flip side, I have also witnessed how hurtful they can be as well. Cyberbullying is real and phones make it really easy for kids to text a comment that they would never say out loud. And another huge problem with kids and phones – OVERAGES! Meaning unplanned expense! Well…
Introducing Simply Prepaid™ from T-Mobile where there are no overages!
To help my stepdaughter navigate new waters, I typed up a cell phone agreement. I kept it short. This new phone comes with limited privileges to start. As she lives up to this growing responsibility her privileges will increase as well. This will be a step-by-step process.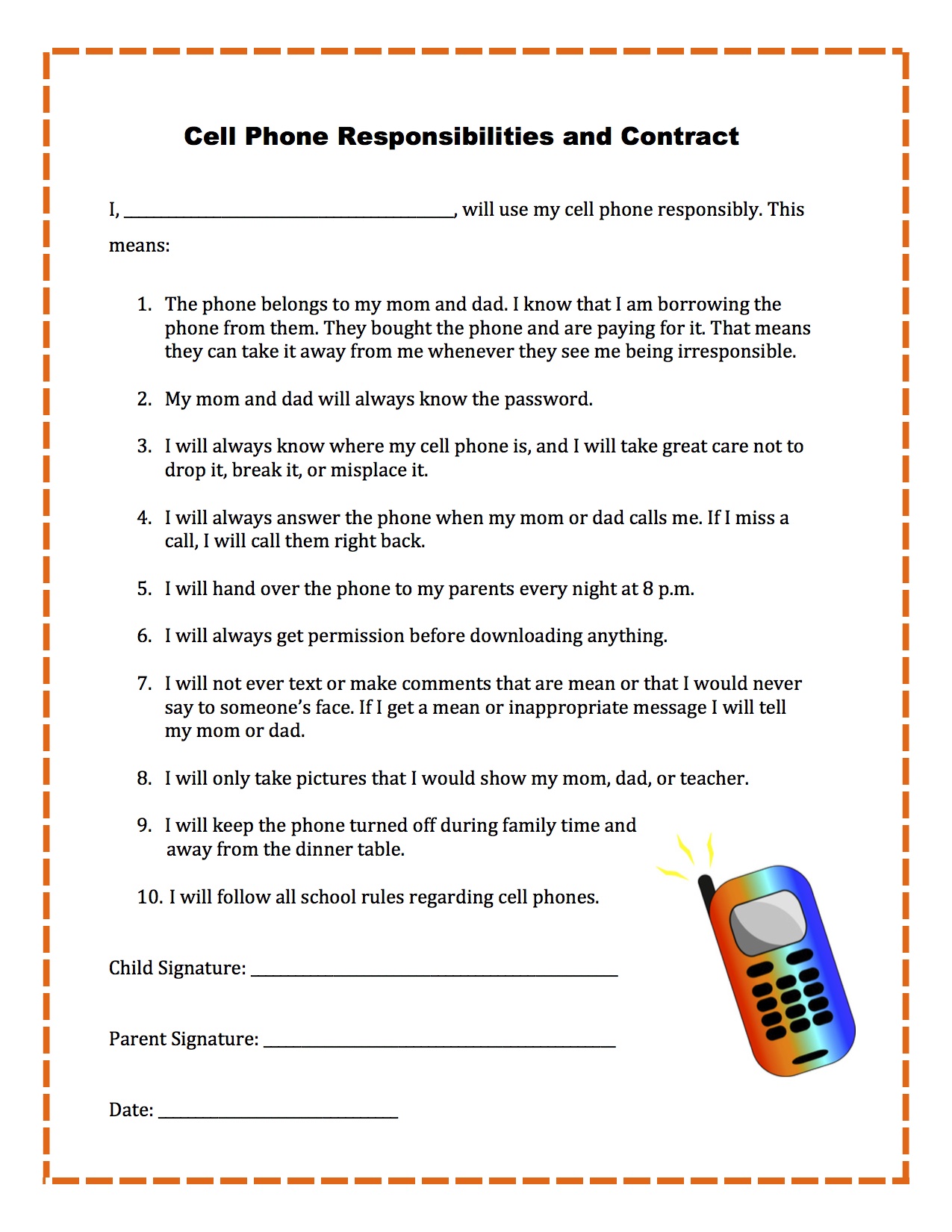 Click here: Cell Phone Contract to download a printable version.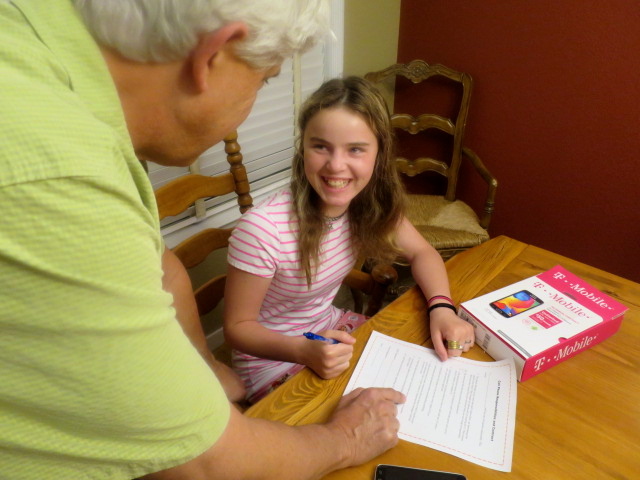 One of the best comments came from our oldest daughter saying be sure to program her phone number into the new phone, and then she exclaimed. "I can't wait to talk and text with her!" Connectivity is huge –  especially when your family is large and spread out across the country.
How do you deal with phones and kids in your home?
Interested in ordering prescription remedies over the internet