Last night – late last night –  while my freshly baked yellow sponge cake was cooling, I finished reading the Boston Girl by Anita Diamant.  Tonight after work, I will split my yellow cake into two layers, fill it with the most delicious vanilla custard (also made last night), top it all with a chocolate glaze (still to be made), and head off to my book club to discuss this novel by the author of The Red Tent. Yes, I made a Boston Cream Pie (my first ever) to accompany our book club discussion of The Boston Girl. I am really looking forward to tonight's gathering. One, to try this dessert that filled my home last night with the scent of fresh vanilla, and two, to talk about this wonderful book.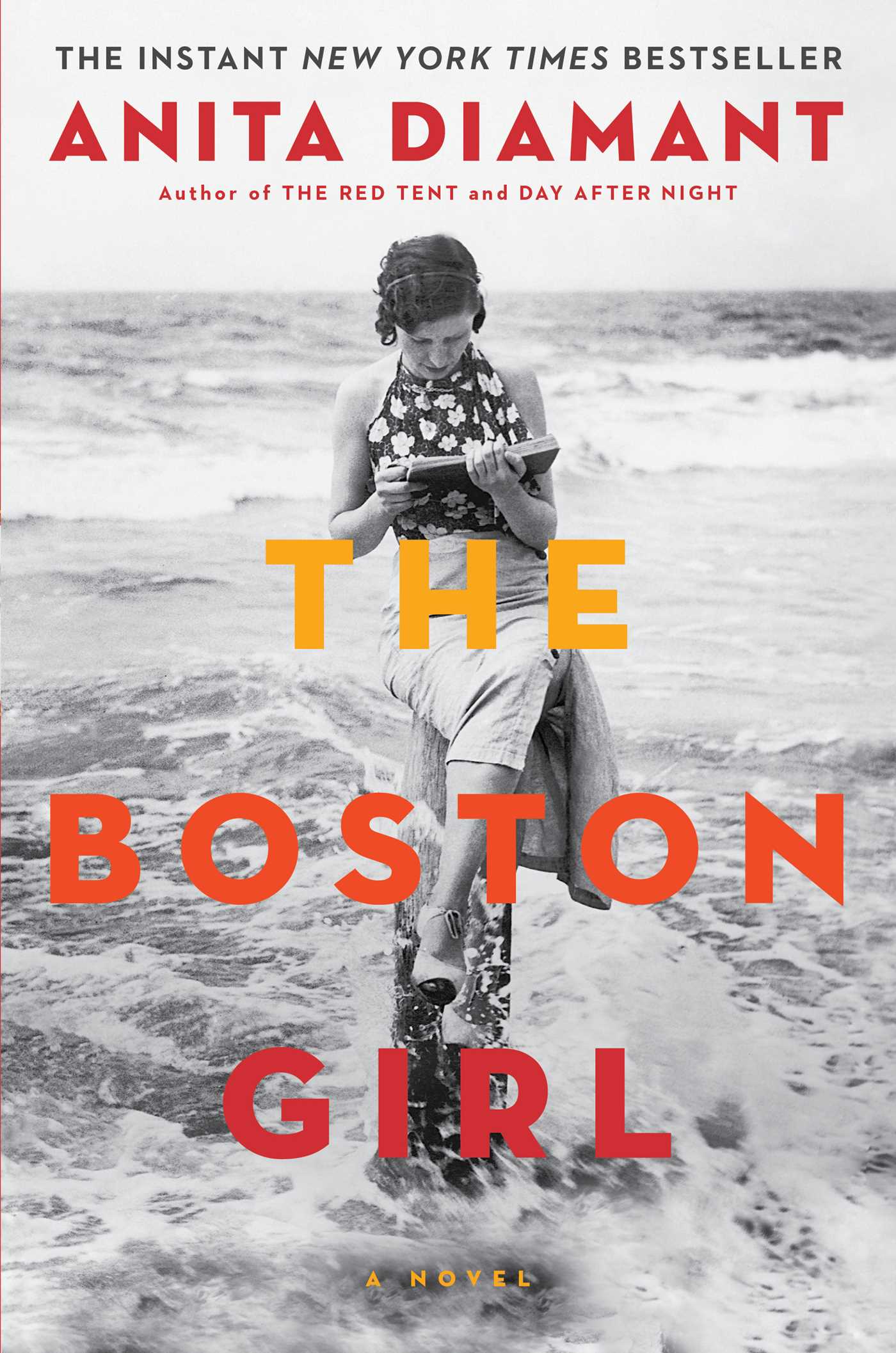 The Boston Girl is the store of Addie Baum told in one very long monologue. In 1985 at the age of 85 Addie is telling her granddaughter the story of her life. Addie's Jewish family immigrated to the US with Addie being the first of her family to be born in the United States. In Boston, Massachusetts, to be more specific. We hear the story of her life, living as a young girl, wanting to go to school, of the mentors that take her in under their wings, and of the friends she meets at the Saturday Club. As a young woman, strong headed and smart, we hear how she navigates her life set amongst the historical events of the early 20th century: World War I, the suffrage movement, prohibition, Southern lynchings, the orphan trains, the flu epidemic of 1918, child labor, and the Jewish immigrant neighborhood  all set the backdrop of this story of a young women coming of age and discovering who she is.
This book is written in a rather simple and straight forward style. Think of sitting with your grandmother having a cup of tea as she tells you a story. The book was long, 336 pages, but it was a very fast read. I throughly enjoyed the story. I loved that the story took place in Boston, a city that I love. My daughter graduated last year from Boston University and just hearing of the street names, the many neighborhoods, the Universities, brought back so many wonderful memories. I loved the strong friendships that Addie formed through her years. As she says those life-long friends are the best, and this is a sentiment I could not agree with more. I was very surprised that I actually teared up at the end of the story. I really couldn't figure our why – the best I can guess is that now that the story is over – I will miss Addie Metsky (Baum became Metsky with her marriage). She is a character that I would of loved to have sat with and had tea. She made me miss my grandmothers, one of which was a Minnesota orphan. My grandmother always refused to talk about her life before the age of 18 when she legally changed her name and left whatever horrors she lived behind. Whether it was the city of Boston, the women's friendships, the crazy family (don't we all have them?), or Addie's quest to live her life as a woman finding her place in a male dominated society – I will miss her.
I am looking forward to tonight's meeting to hear what everyone else thought. Oh, and the dessert. More about that once I put the layers together, snap a few photos, and actually get to taste the treat. Stay tuned.
Transparency of Medication Prices