The Oscars will be here in just a few short days, and I am busy planning my party menu. I have not seen all of the movies that are up for best picture yet. I just have two more to see, and I plan on watching them by Sunday afternoon. The ones that I have seen? Wow! This is the year of excellent movie choices! It seems like some years, there really are no great movies, just a slew of good entertaining shows. But this year? This year rocks the theater with sooo many outstanding movies!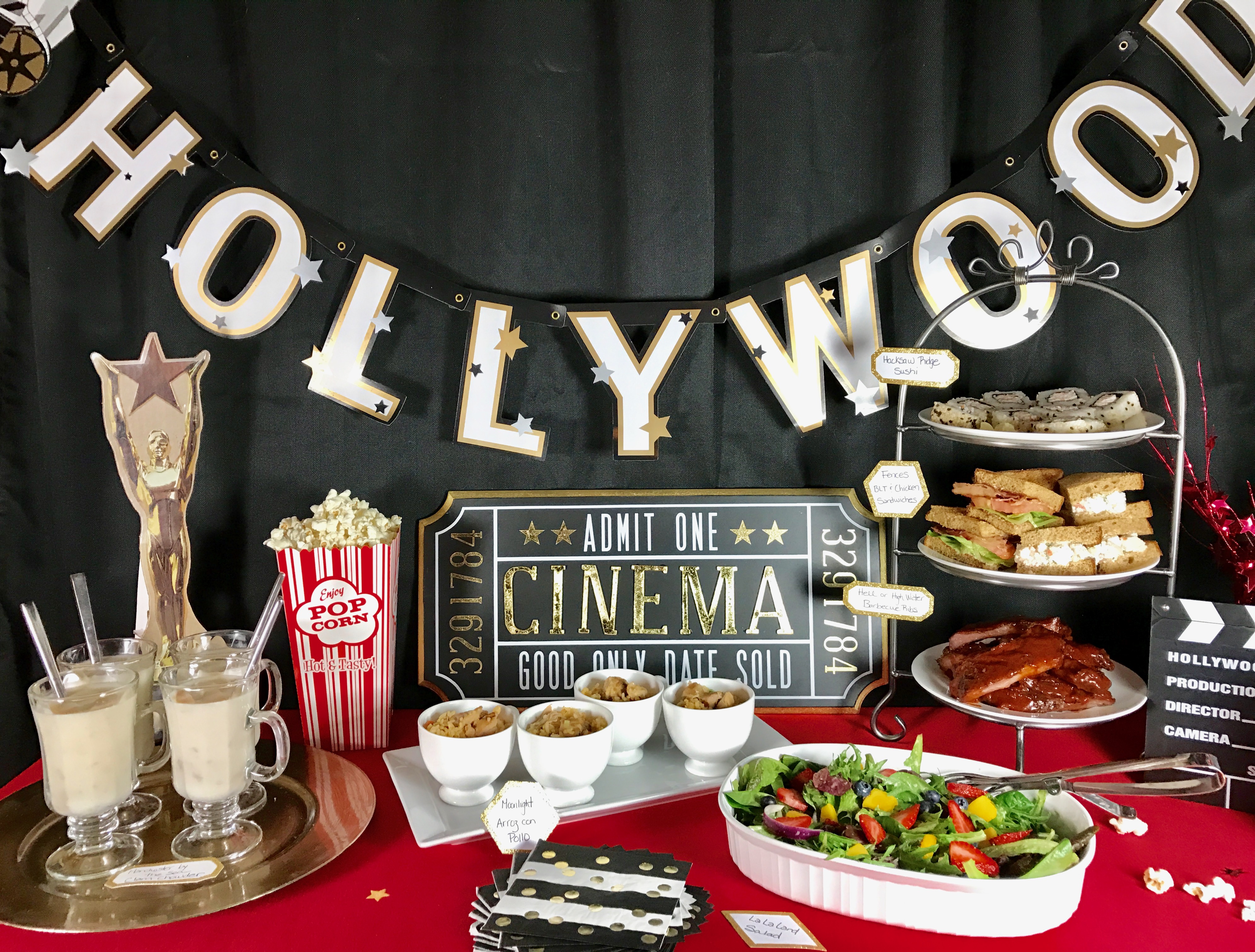 I believe what makes this year's Oscar nominations stand out is that many are based on true stories. Hacksaw Ridge, Hidden Figures, and Lion all end with clips introducing us to the real men and women behind the stories. Real life drama is very compelling, and it highlights the true heroes amongst us.
Then we have LaLa Land – a whimsical and vibrant musical that highlights the "what-ifs" of life. Likewise, Arrival leaves us with the question, "If you could see your whole life start to finish, would you change things?" Two movies that definitely leave you thinking.
With so many excellent choices, I am wondering which movie and which actors will be walking home with an Oscar. My husband and I see it two very different ways. Lucky for us, SkinnyPop Popcorn shared this Oscar Ballot with me. I have ours printed out and ready for us to vote.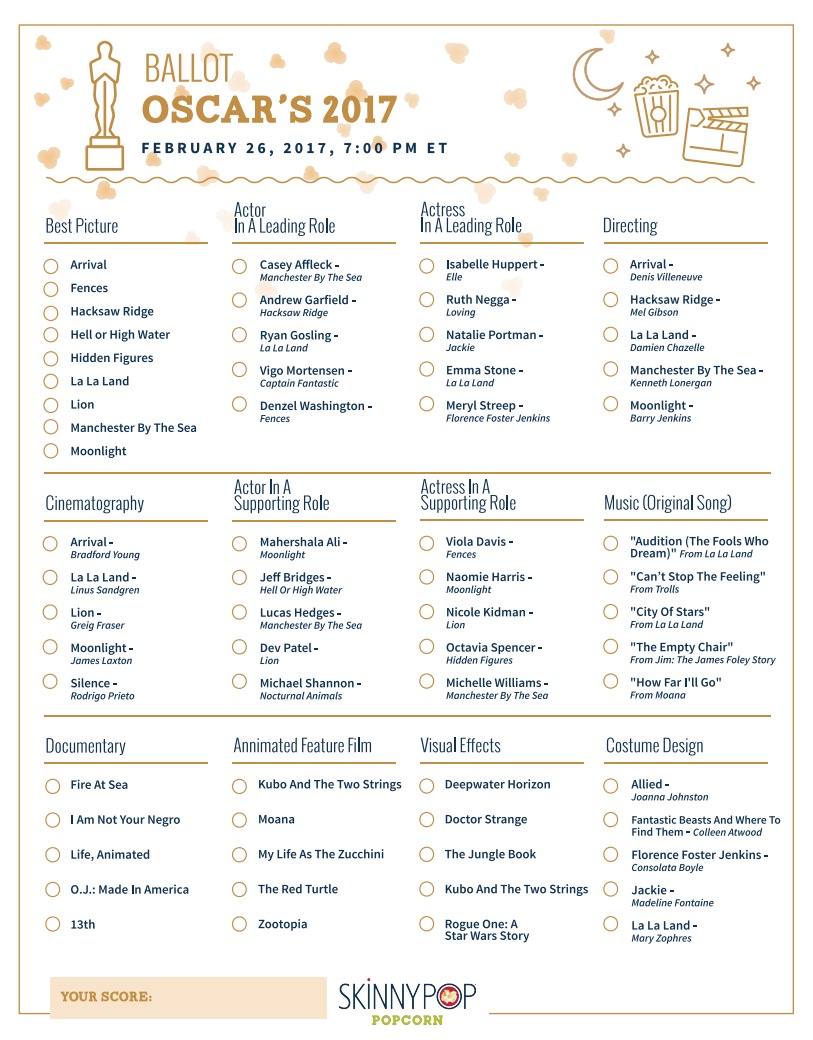 Click here for your downloadable ballot: skinnypop_oscars_printables.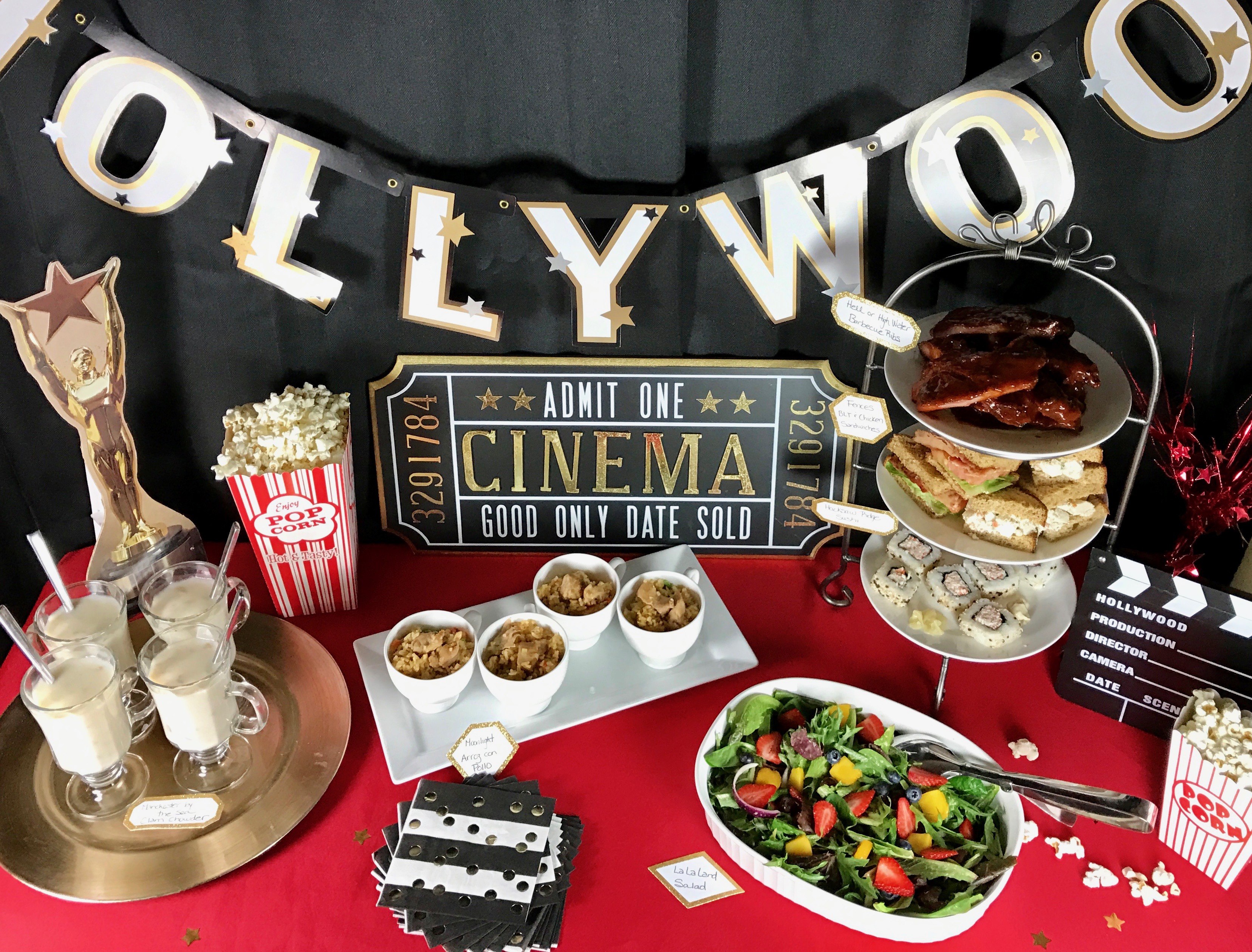 Oscars 2017 Best Picture Nominee Themed Party Menu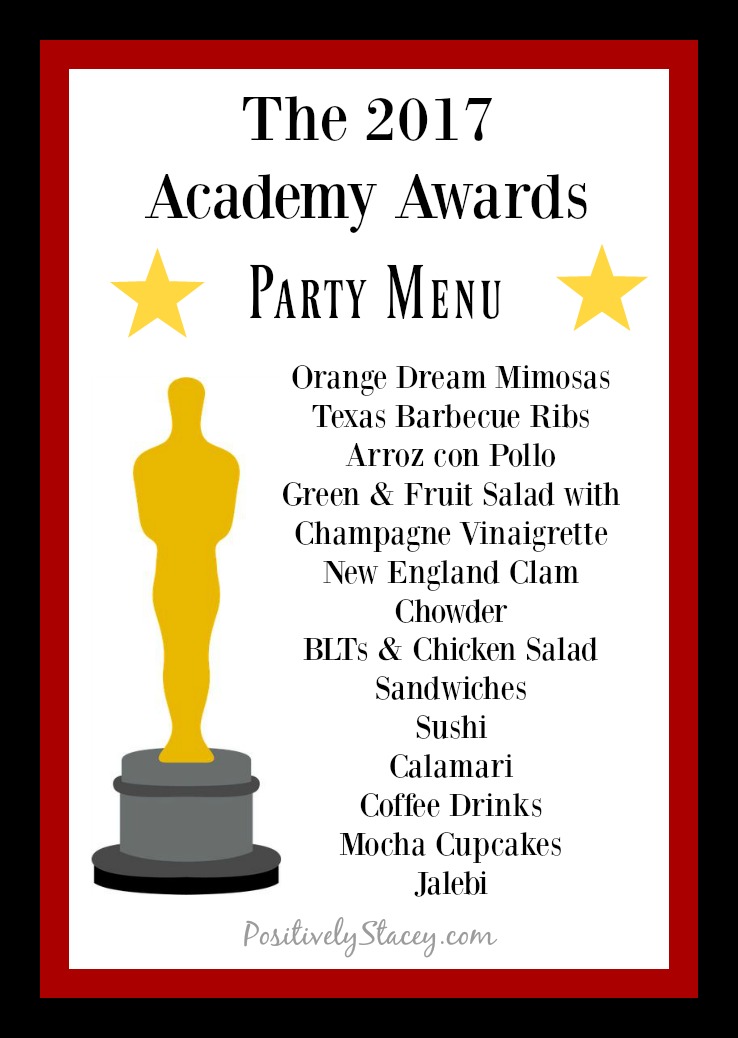 Arrival – This is a perfect place to start! I will be greeting our guest with an Orange Dream Mimosa. A small scoop of orange sherbet in a champagne flute topped with champagne, a dollop of whipped cream, and garnished with an orange slice. This is my festive cocktail nod to Arrival and is very reminiscent of the orange space suits, white foggy atmosphere, and the dream like state that Louise seems to go in and out of. Plus champagne is synonymous with celebration and awards. This sci-fi movie had me sitting on the edge of my seat. As a language arts teacher I loved the way they have us thinking about the power of language. Another food option would be calamari. As my husband shouted out, "Octopus Aliens!"  Yes, the eight footed creatures had a strong resemblance to giant squid.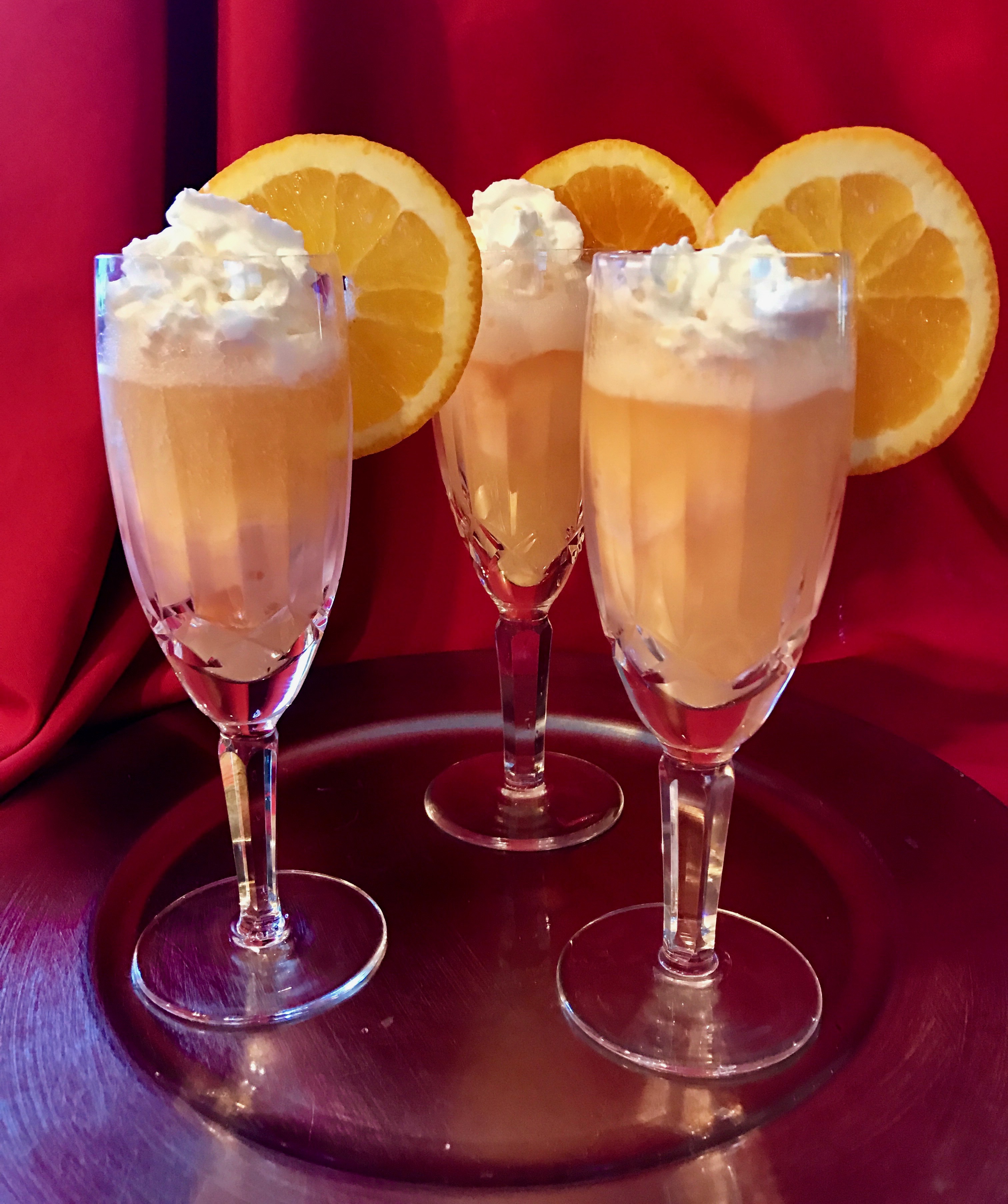 Hell or High Water – A true western including gun toting Texans and bank robberies. This is the story of two brothers who carry out a series of bank heists in order to save the family ranch. What would pair better with this movie than some Texas barbecue ribs? Nothing. Ok, I was originally thinking about my Texas Chocolate Sheet Cake that is simply a melt-in-your-mouth delight, but I already had the desserts covered. Plus my hubby loves westerns and barbecue, so rib appetizers it is. Cowboy Caviar and tortilla chips would work as well.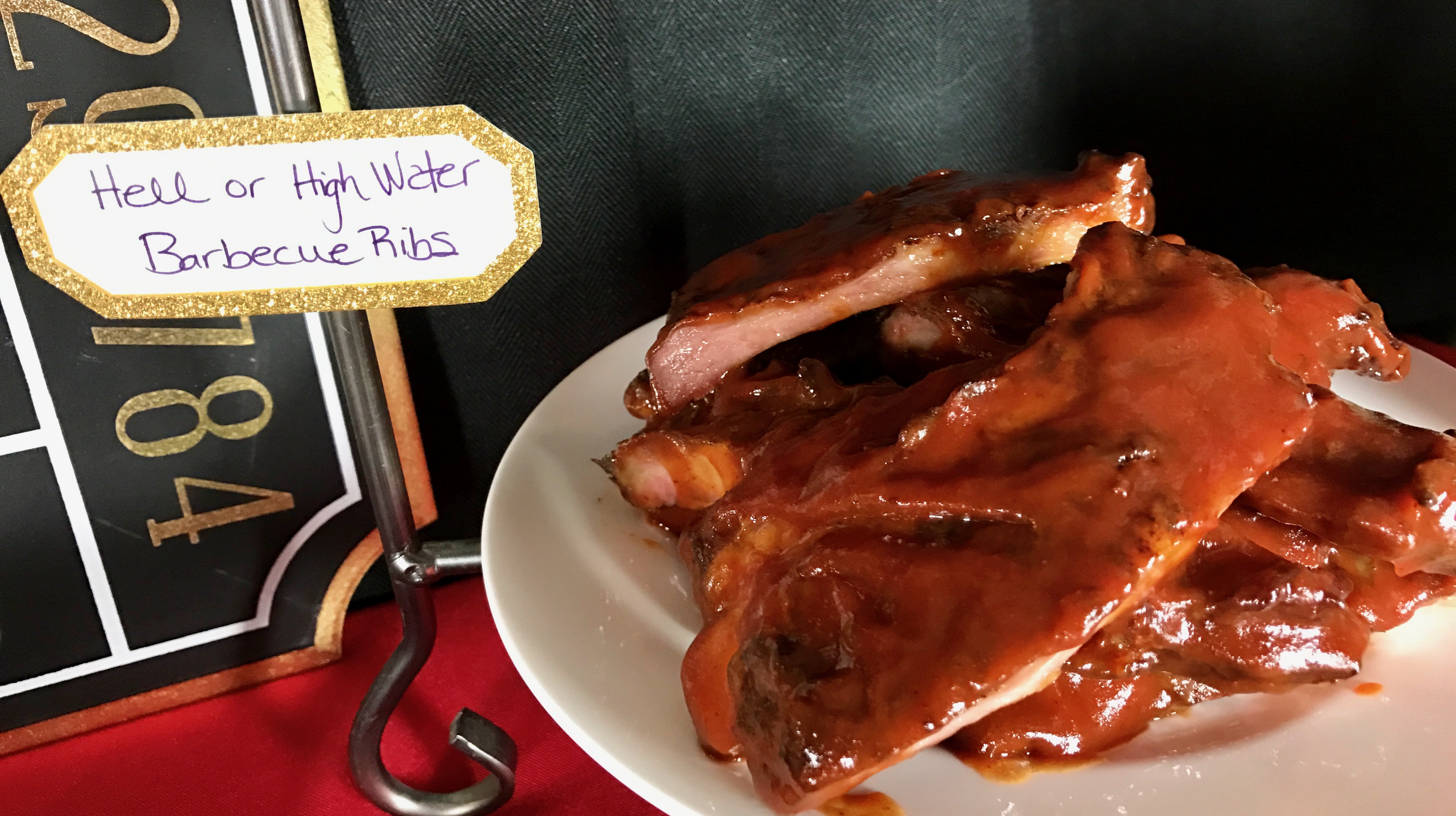 Moonlight – This movie has a real food scene in it! Arroz con Pollo is going to be served as an appetizer of sorts. I will chop the cooked chicken and serve in mini mugs. This is the story of Chiron told in three chapters of his life. We first meet him as a young boy, then revisit him as a teenager, and finally come to know who he has grown to be as a man. As an adult Chiron reconnects with his childhood friend, Kevin. Over Arroz con Pollo the two men talk about the direction their lives took. This is a dramatic and heartbreaking coming of age story.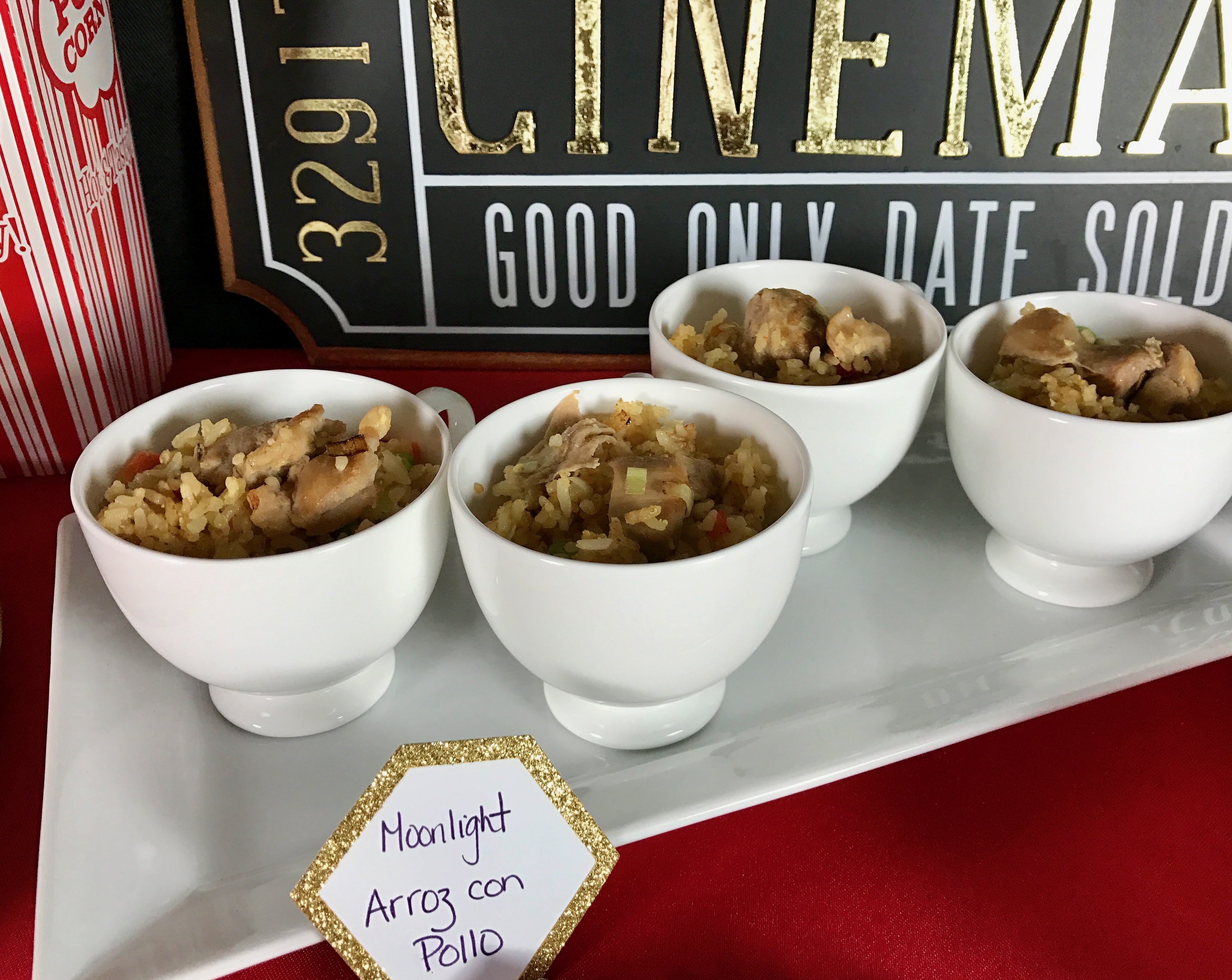 La La Land – This is truly a spectacular cinematography feast for the eyes! The opening scene is a kaleidoscope of dancing colors. Literally! The cars on the Los Angels freeway come to a dead stop and in a well choreographed fashion drivers begin exiting their cars to sing and dance over, around, and between the parked cars on the overpass. We see yellows, blues, greens, reds, dancing under the brilliantly clear and blue skies of LA. I think the most fitting menu item to epitomize Los Angeles is a fresh green salad topped with juicy and colorful fruits. I will serve a green salad topped with red grapes, sliced red onion, strawberries, blueberries, avocado, chopped mango, and tossed in a Champagne Vinaigrette  –  colorful and so LAish.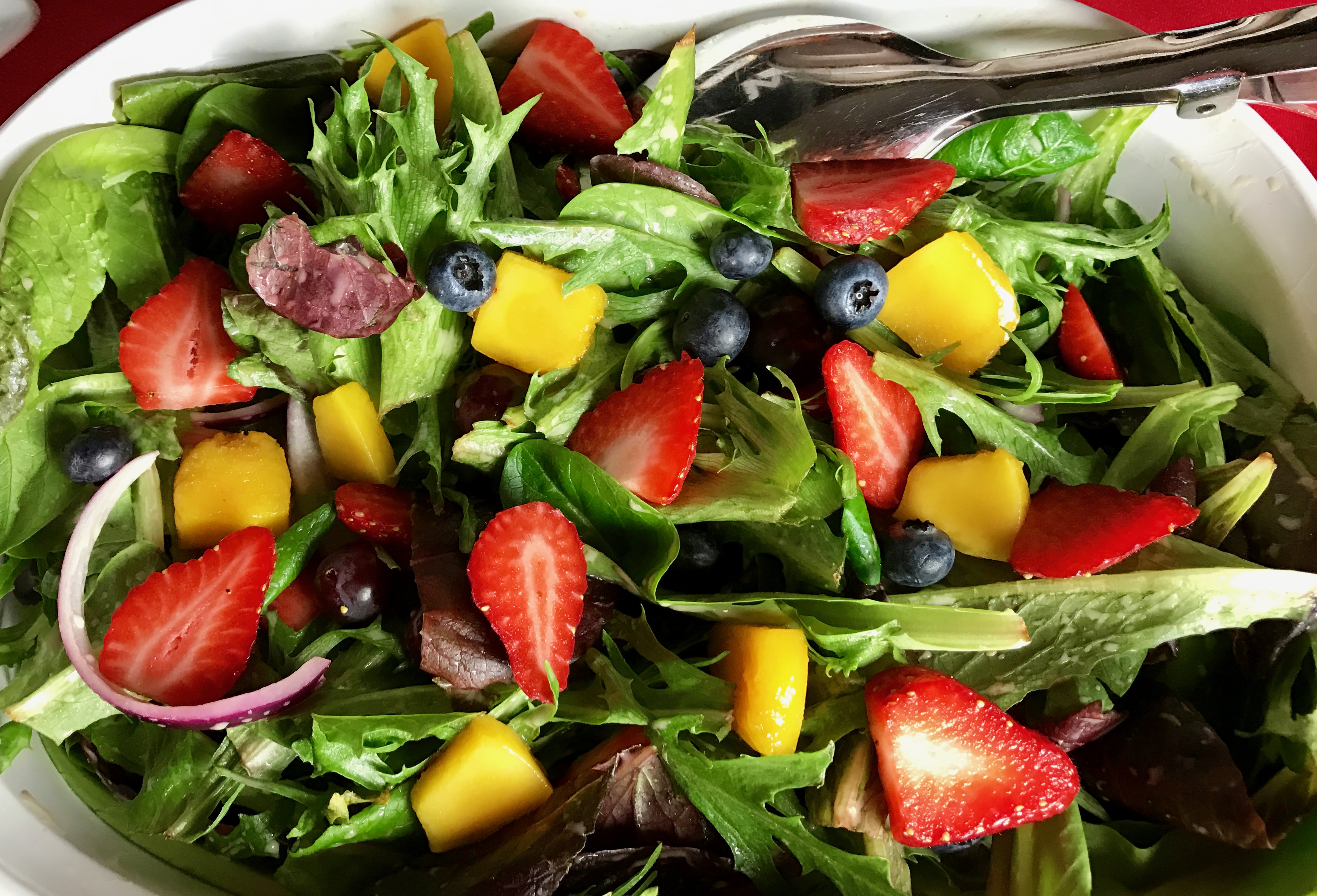 Fences – Loved this movie! I saw this on stage about twenty years ago and the power of the acting and the story has stayed with me ever since. Denzel Washington and Viola Davis knock this one out of the ballpark! This is the story of one man and his dashed dreams trying to make the best of his life. Troy (Denzel) has a brother Gabriel that wanders the neighborhood. Having suffered ahed injury in WWII he is easily agitated. Whenever Gabriel gets upset, Rose (Viola) offers him a sandwich. Sandwiches seem to help Gabriel calm down. For my nod to Fences, I will be serving a mixture of small sandwiches similar to my tea sandwiches. The platter will be filled with chicken salad sandwiches and BLTs. Both of these will pair well with the clam chowder.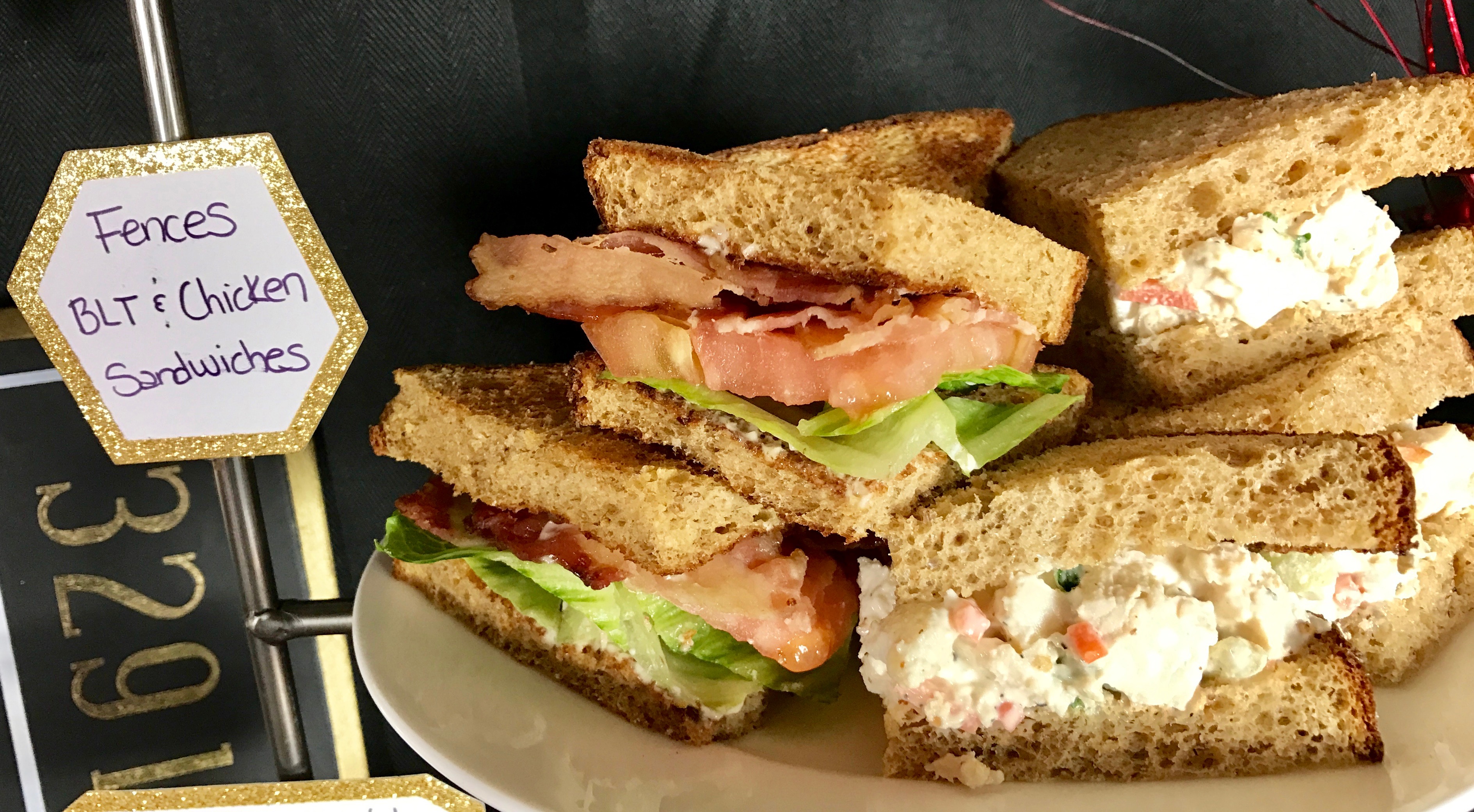 Manchester by the Sea – The movie opens and ends with Lee and Patrick on the boat out at sea. A horribly sad story filled with grief and family love that helps overcome such deep sorrow is set in Manchester, Massachusetts, not far from Boston. I love Boston and the many mouth watering lobster rolls that I have enjoyed in that city. To represent this movie, I decided to serve New England clam chowder. I thought that this would be a nice complement to the sandwiches already chosen.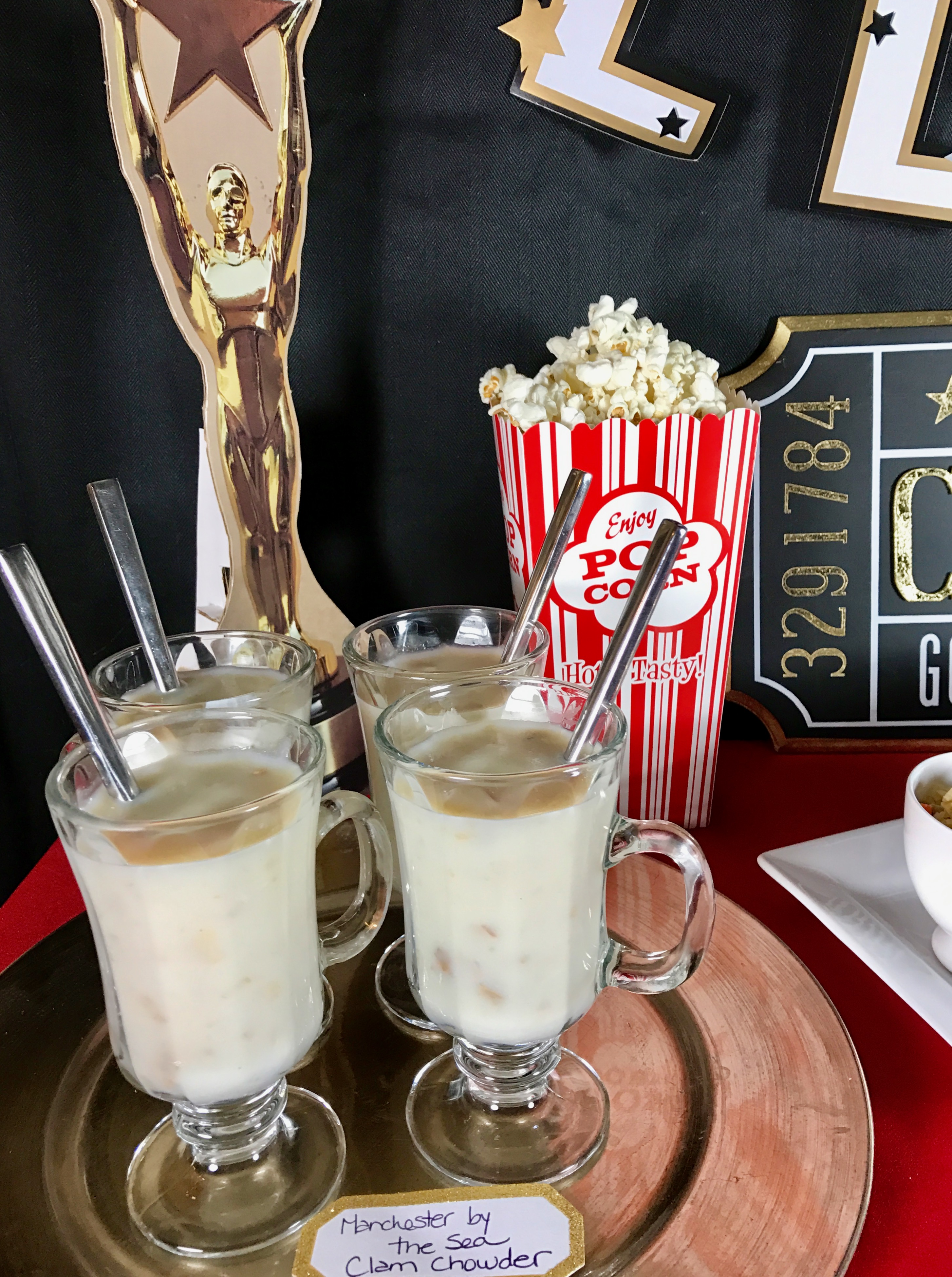 Hacksaw Ridge – Pairing food with this one is hard. This intense war movie had me clutching my stomach and covering my eyes throughout the bloody and gruesome war scenes. A great movie, it tells the true story of Desmond Doss who was the first conscientious objector to ever earn the Congressional Medal of Honor. Fraught with the terrors of war it also highlights the after affects of war, love, loyalty, and the importance of standing to one's convictions. The story starts in Blue Ridge Mountains of Virginia and ends on the battlefield Okinawa during the bloodiest battle of WWII. You could use those two locations for food inspiration, but it might be best to pour yourself a stiff drink. Maybe a Jack and Coke in honor of Doss' commanding officer, Capt. Jack Glover, who came to say, "He was one of the bravest persons alive, and then to have him end up saving my life was the irony of the whole thing." -The Conscientious Objector. In the end I opted to add sushi to our table since my family loves sushi and it is easy to pick up at the store.
Hidden Figures – While collard greens are dished up for dinner one night, and the families enjoy a picnic outdoors, I choose coffee to add to my menu. Coffee – a staple to anyone working long hours – plays an integral role in the engineering room. In this busy room of engineers Katherine, the only black and the only woman, must fetch her mug of coffee from a pot labeled "Colored". Eventually, in a plot turning moment her boss Al Harrison dramatically tears the "Colored" sticker off the coffee pot.  My pot of coffee will be served alongside a tray of spirits including Bailey's Irish Cream, Kahlua, Frangelico, and Amaretto. And just because I love coffee there will also mocha cupcakes. Yum!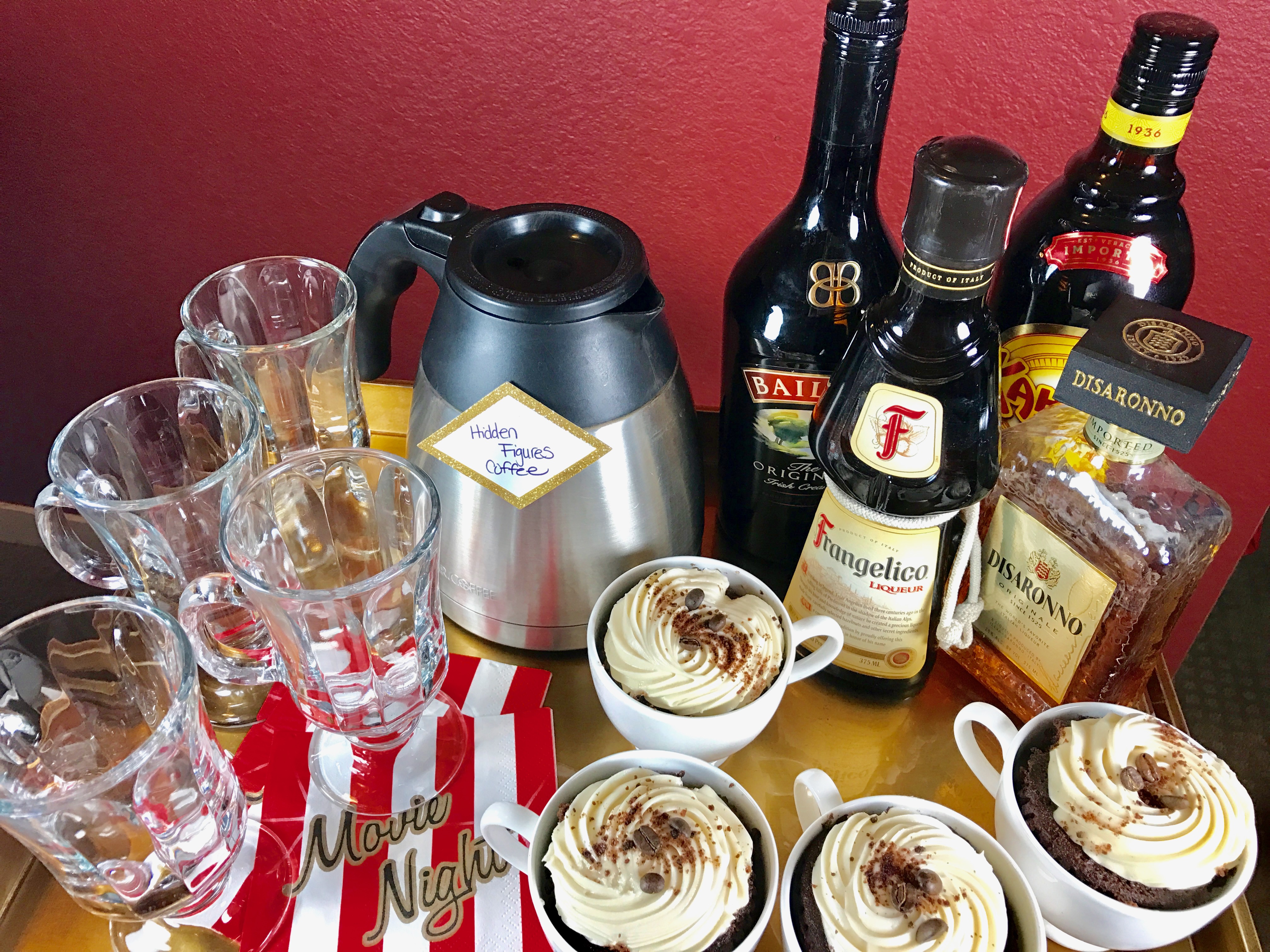 Lion – This was the movie that I think I was most looking forward to seeing, and it did not disappoint at all! The story based on truth is heartbreaking from beginning to end. I cried throughout the movie. As a step-mom to three adopted children, I connected to the story on many levels and I appreciated the ending – the coming together of families. Food is an important character in this movie. It is the aroma of Indian food and the sight of the Jalebis on the counter of Saroo's friend's kitchen in Australia that breaks a dam of memories stored deep within his psyche. Jalebi are fried pastry soaked in saffron sugar (similar to funnel cakes). While I have never had Jalebi, I will be picking some up at a nearby Indian restaurant and serving theses for dessert.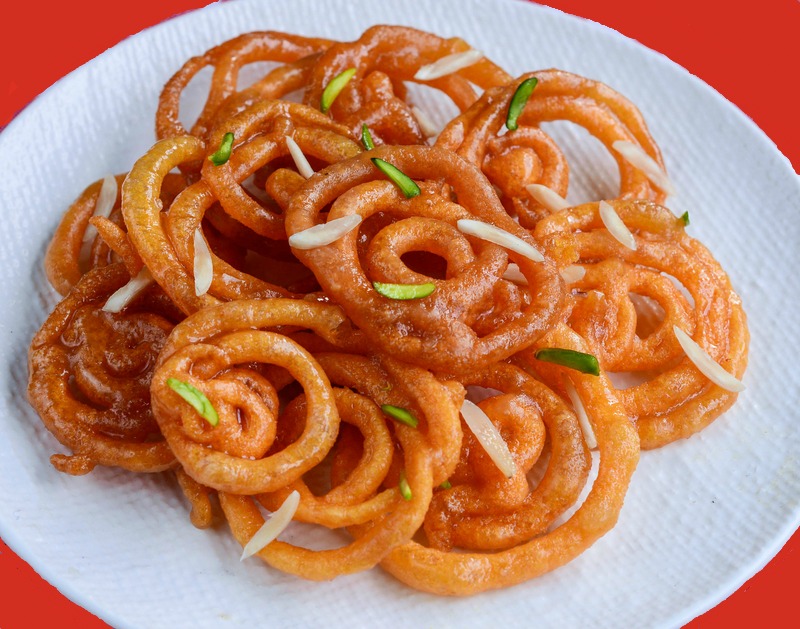 So this is the menu for Sunday evening to be enjoyed with family and friends. I do love the movies, and this year has really been a banner year of excellent movies! I am looking forward to seeing who walks home with an Oscar and as always – I am looking forward to what the stars will be wearing on the red carpet.
If you are looking for some Hollywood style Academy Award winning decor ideas – check out my 2016 Teacher Appreciation post, Lights, Camera, Appreciation. The parents rolled out the red carpet for us teachers last year with some very clever ideas.