You heard that right! This interview with Chef Brigitte Nguyen of the Cooking Channel is about how to throw a dinner party for eight – all for under $100! That even includes four bottles of wine! I wasn't sure that it would be possible. I entertain a lot, and I am all about stretching my food dollars to feed my family healthy and delicious meals.
But when it comes to holiday entertaining everything gets stepped up a bit. The menu grows with the addition of appetizers, dessert, and wine. The table gets set a bit nicer with candles and a centerpiece. I do try to keep it simple, but of course we want to make it memorable. I love to have friends over for dinner – time gathering with family and friends is what life is all about.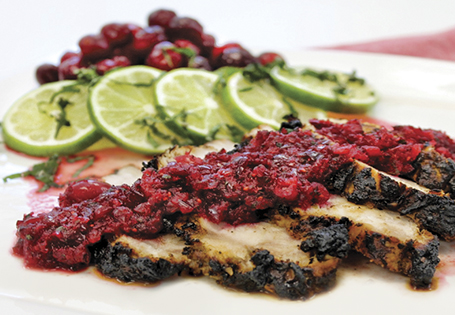 This menu brought to you by Chef Brigitte Nguyen of the Cooking Channel is simply perfect for a holiday meal! I love the combination of fall flavors, the kaleidoscope of colors, the balance of light and indulgent, and of course the sweet bites to finish the meal.
Holiday Dinner Party Menu for Eight for Under $100
Cookies and truffles 
Wine: Sparkling, Chardonnay, Malbec, Cabernet Sauvignon
Watch how Chef Brigitte brings it all together….
I am all about creating a beautiful life for yourself and that includes time with friends. With this Holiday dinner party menu for eight for under $100 it is easier on the pocket book to invite friends in and share memorable times together.
What are some of your favorite holiday recipes that are both inexpensive and yummy?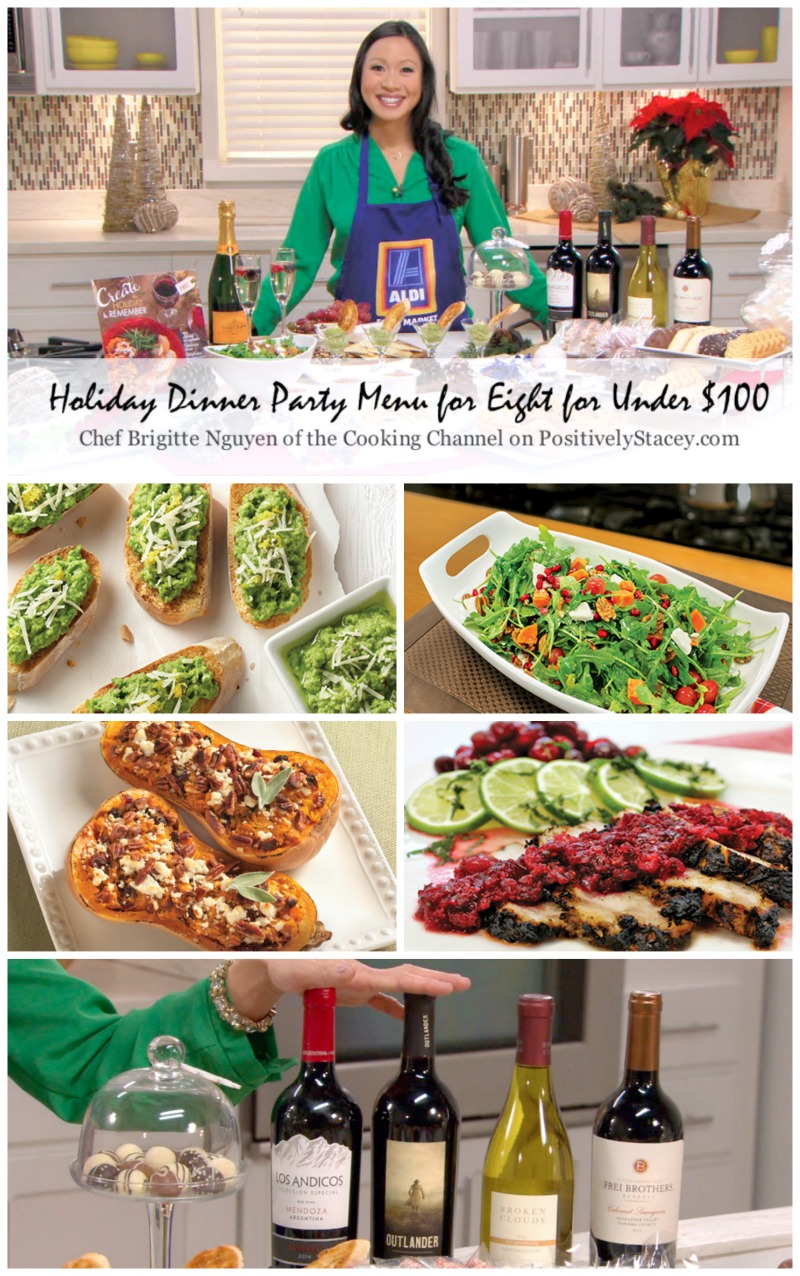 Interested in ordering prescription remedies over the internet