I'm most definitely looking forward to our small gathering tomorrow night and preparing this tasty New Year's Eve Party Menu. This is a collection of easy to eat, bite-sized foods that are perfect for any cocktail party. I love celebrating the beginning of a new year. Whether the year we are closing out was good or bad – I love the freshness, promise, and hope of the brand new year that lies ahead.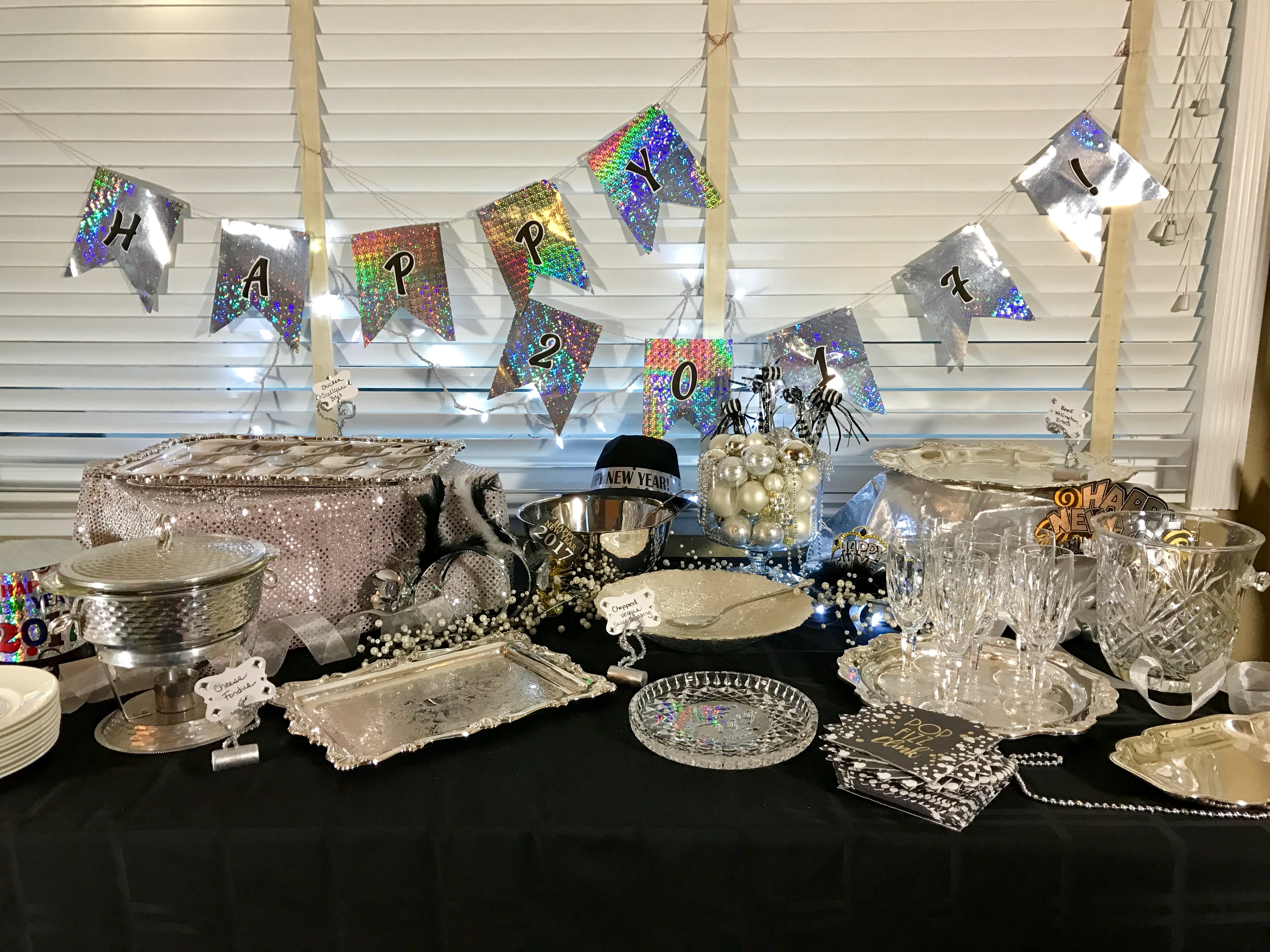 This is the table that I have set up for the food. Yes, there is a lot going on! The table is ready, but the food is not. That will be my job tomorrow morning. This is an easy table as I have everything on hand. I simply pulled the silver and white ornaments that I have and placed them in a trifle bowl. The boxes are simply covered in remnants of material. I love sparkles – so sparkly is the way to go.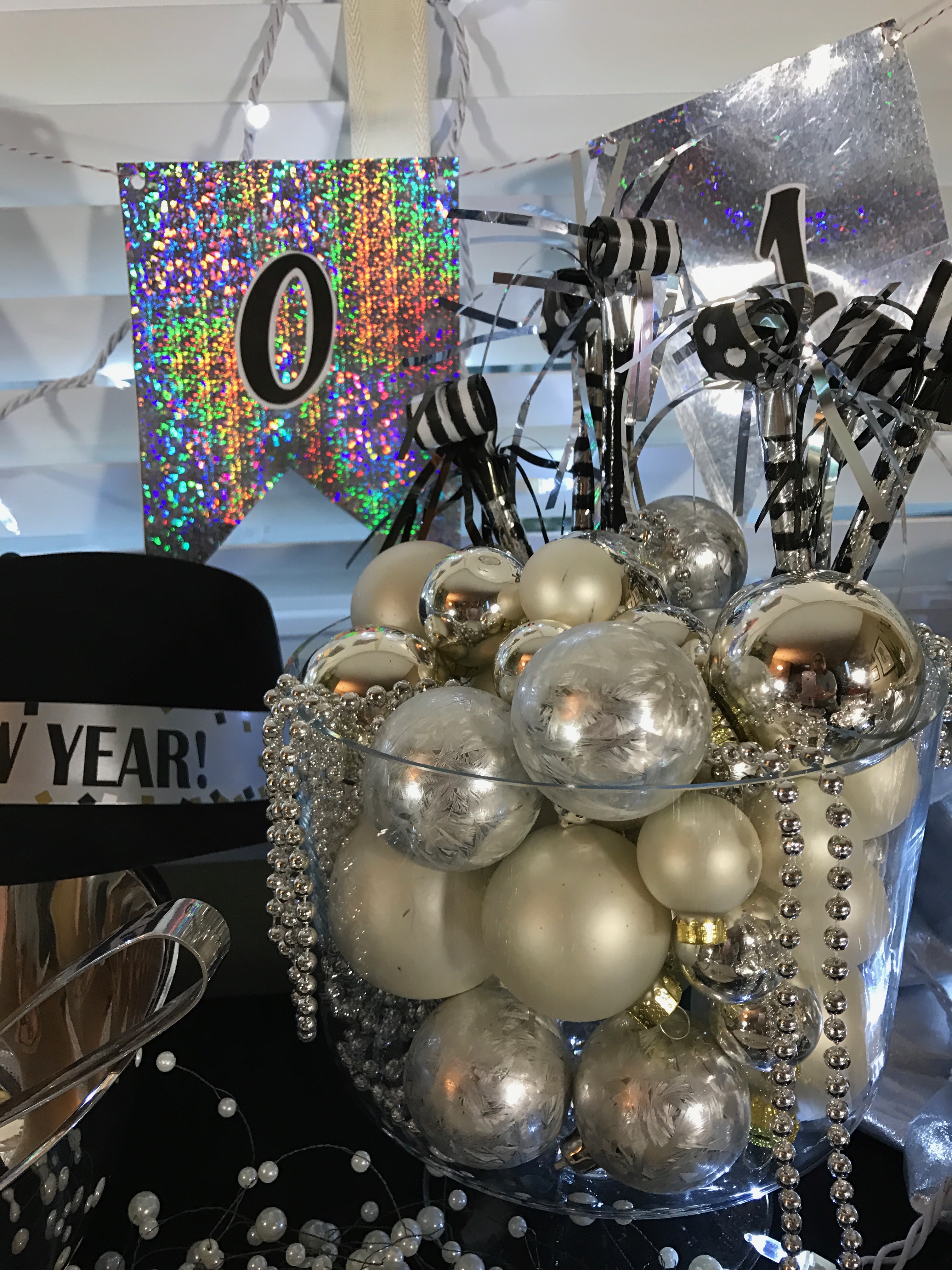 I have scattered a few beaded necklaces here and there.  The banner is reused from my Fall Glamping outing.  I simply added the lettering. And finally I picked up few party hats at the local party store. The party hats and the cocktail napkins are the only thing new to this year's table. Everything else I had on hand from pervious parties. We are nearly ready to party.
This is my plan for this year…

A New Year's Eve Party Menu
Cheese Fondue
Chopped Veggie Salad Dressing and Fresh Greens
Crudités
Salami, Cheddar Cheese, and Pepperoncini Platter
Mini Fruit Tarts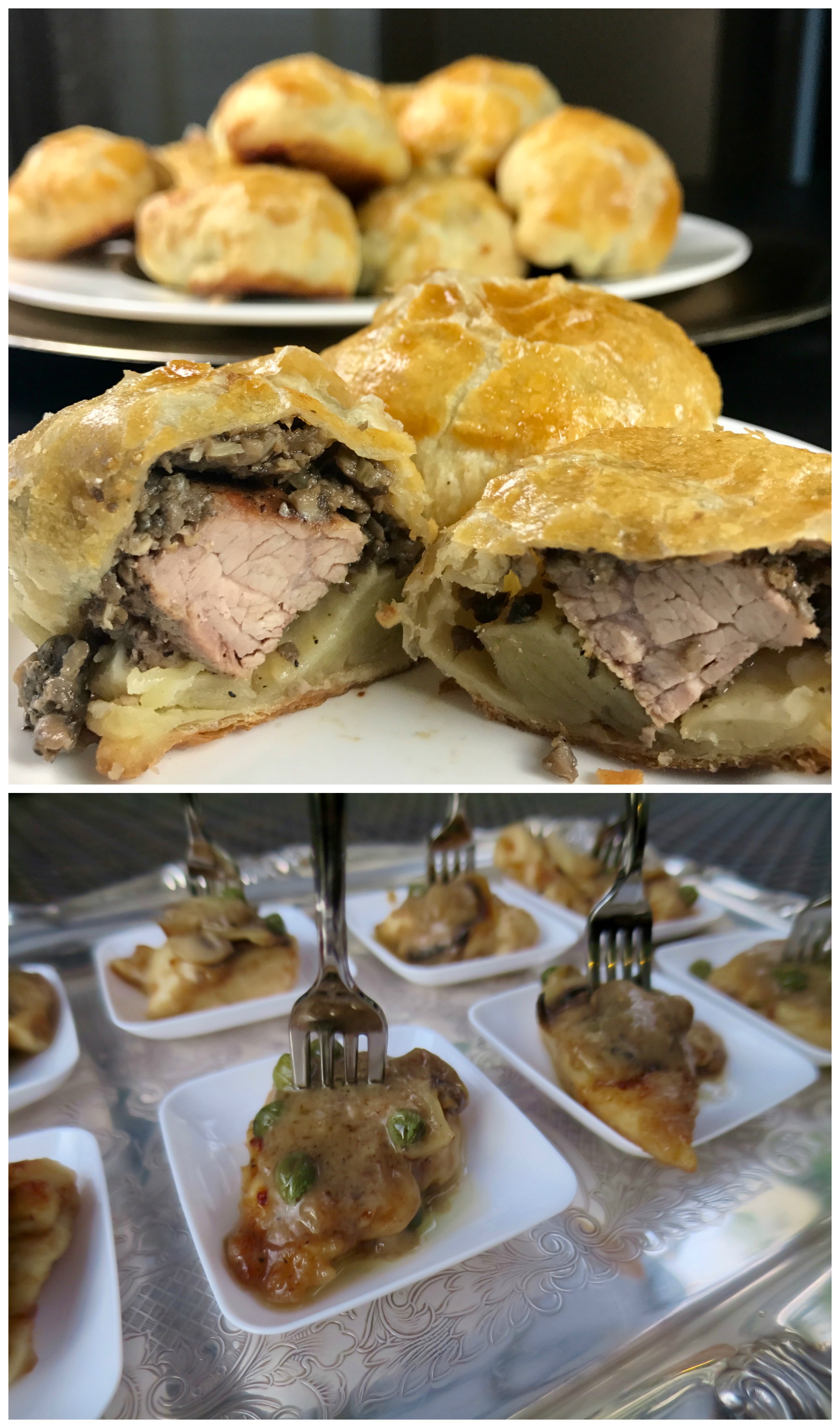 So the table is set and I have the platters ready. All I need to do is a quick trip to the grocery store and then prepare the food. Saturday night will be night spent with friends playing cards, watching TV and waiting for the ball to drop. Of course we will be wearing our New Year's Eve party hats!
I will share photos of the spread next week so you can see the table with the food. I am wishing you and yours all the best in the coming year!