There is so much about this time of year that I love! One of my favorite parts of the year-end hustle and bustle is all of the movie releases! I don't know about you, but this summer seemed to be a lackluster summer when it came to movies. This time of year though? I'm not sure I have enough time in my life to see all of the movies that I have placed on my must-see list!
I just saw the movie the Martian starring Matt Damon. Loved it! I read the book and shared my thoughts here: Book Review : The Martian by Andy Weir earlier this year (loved that more) and had been anxiously awaiting the movie. I was not at all disappointed.
Last weekend my hubby and I headed to the theater to see Steve Jobs – only to walk away as there were only 8 seats left in the theater. We will try again. Meanwhile one movie that seems like it just might be of the best movies of the year, DreamWorks Pictures' BRIDGE OF SPIES, directed by Steven Spielberg and starring Tom Hanks, opens in theaters everywhere this Friday!!! It's a perfect date night movie for adults!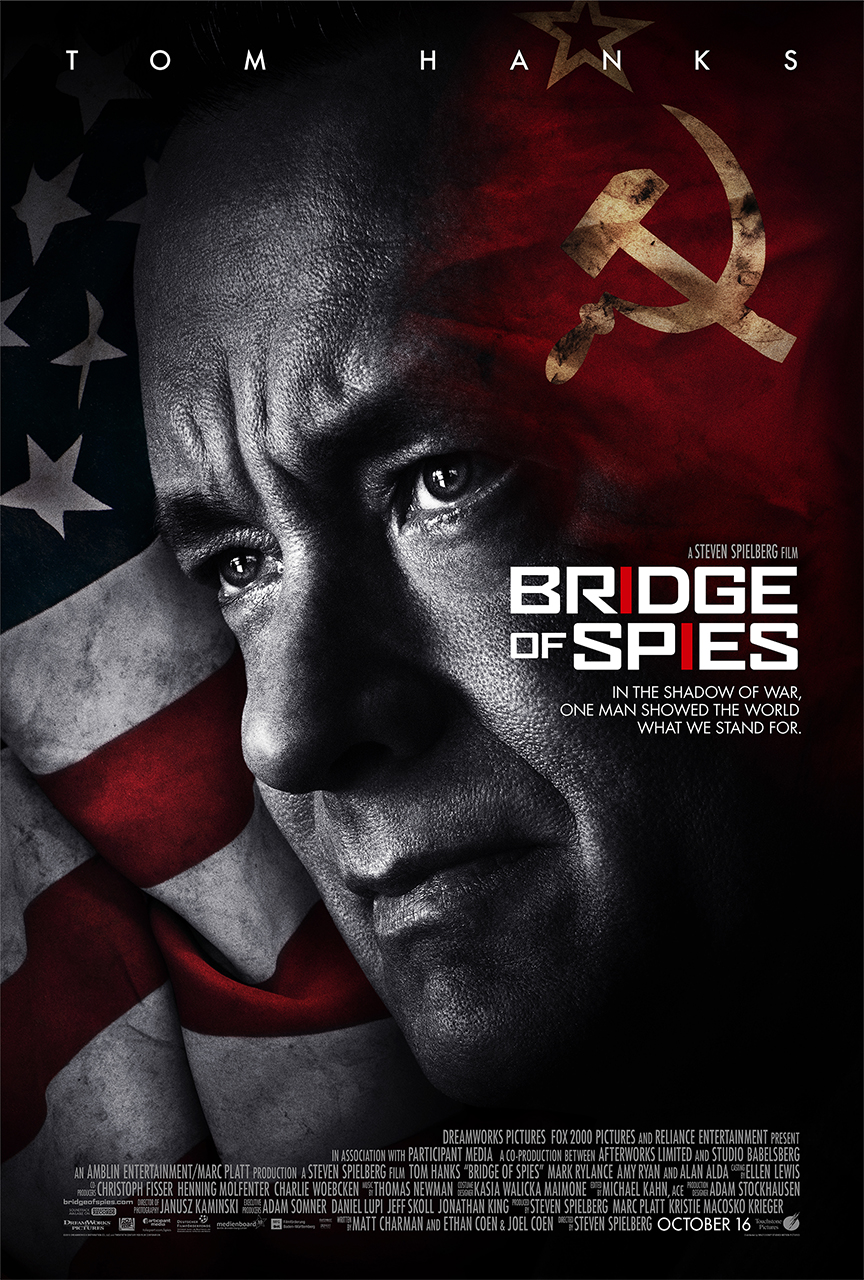 I have been a fan of Tom Hanks for decades! While I watched Tom way back in the day when he was on Bossom Buddies I really fell in love with his acting with his performance in Big. Who didn't love that movie? This was followed by so many fun and powerful movies that have made me laugh, cry, and think. To name just a few of my favorite Tom Hanks' movies, they are: Joe Versus the Volcano, A League of Their Own, Sleepless in Seattle, Cast Away, Philadelphia, Forrest Gump, Apollo 13, Saving Private Ryan, You've Got Mail, The Green Mile, Captain Phillips, and Saving Mr. Banks. 
Looking at that long list of movies that I have loved – how can I not be excited for the upcoming release of Bridge of Spies!
Some background on the movie:
Everyone deserves a defense…every person matters.  – James Donovan
THE INCREDIBLE STORY INSPIRED BY TRUE EVENTS 
In the 1950s during the early stages of the Cold War, tensions are rife between the U.S. and U.S.S.R., so when the FBI arrests Rudolf Abel (Mark Rylance), a Soviet agent living in New York, the fear and paranoia only escalate. Charged with sending coded messages back to Russia, Abel is questioned by the FBI but refuses to cooperate, declining their offer to turn on his country, and is detained in federal prison pending trial. The government, in need of an independent attorney to take on Abel's defense, approaches James Donovan (Tom Hanks), an insurance lawyer from Brooklyn. While highly regarded within the legal community for his profound skills as a negotiator, Donovan has little experience with allegations of this nature and magnitude and isn't eager to get involved. Advocating such a deeply unpopular defense would make him a public figure and could subject his family to scrutiny, disdain and potentially, even danger.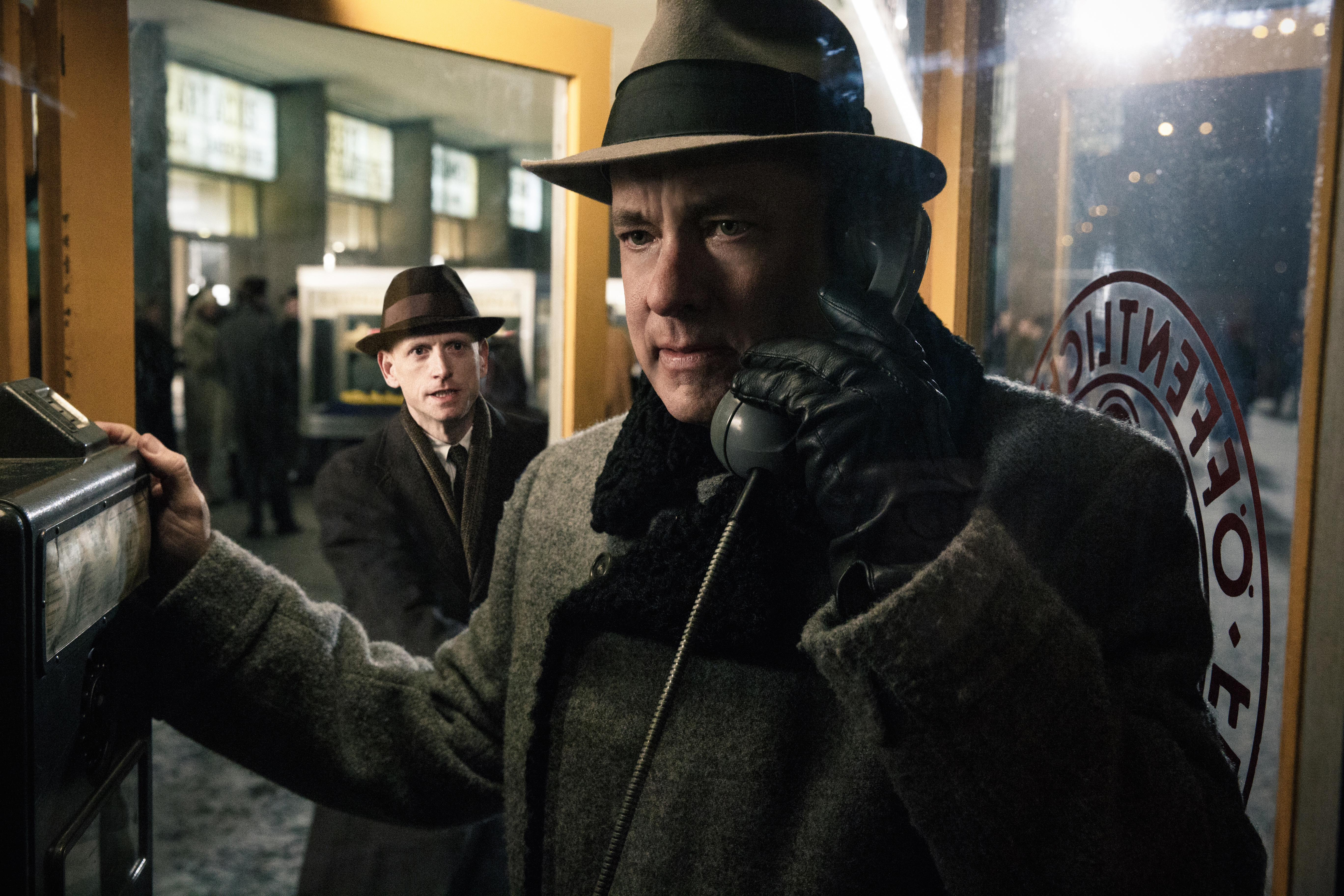 Donovan eventually agrees to represent Abel, as he is committed to the principles of justice and the protection of basic human rights and wants to ensure Abel receives a fair trial, regardless of his citizenship. As he prepares his defense strategy, a bond begins to develop between the two men, one built on mutual respect and understanding. Donovan admires Abel's strength and loyalty and mounts an impassioned plea, arguing 1 that his actions were that of a good soldier following instructions on his country's behalf, but to no avail.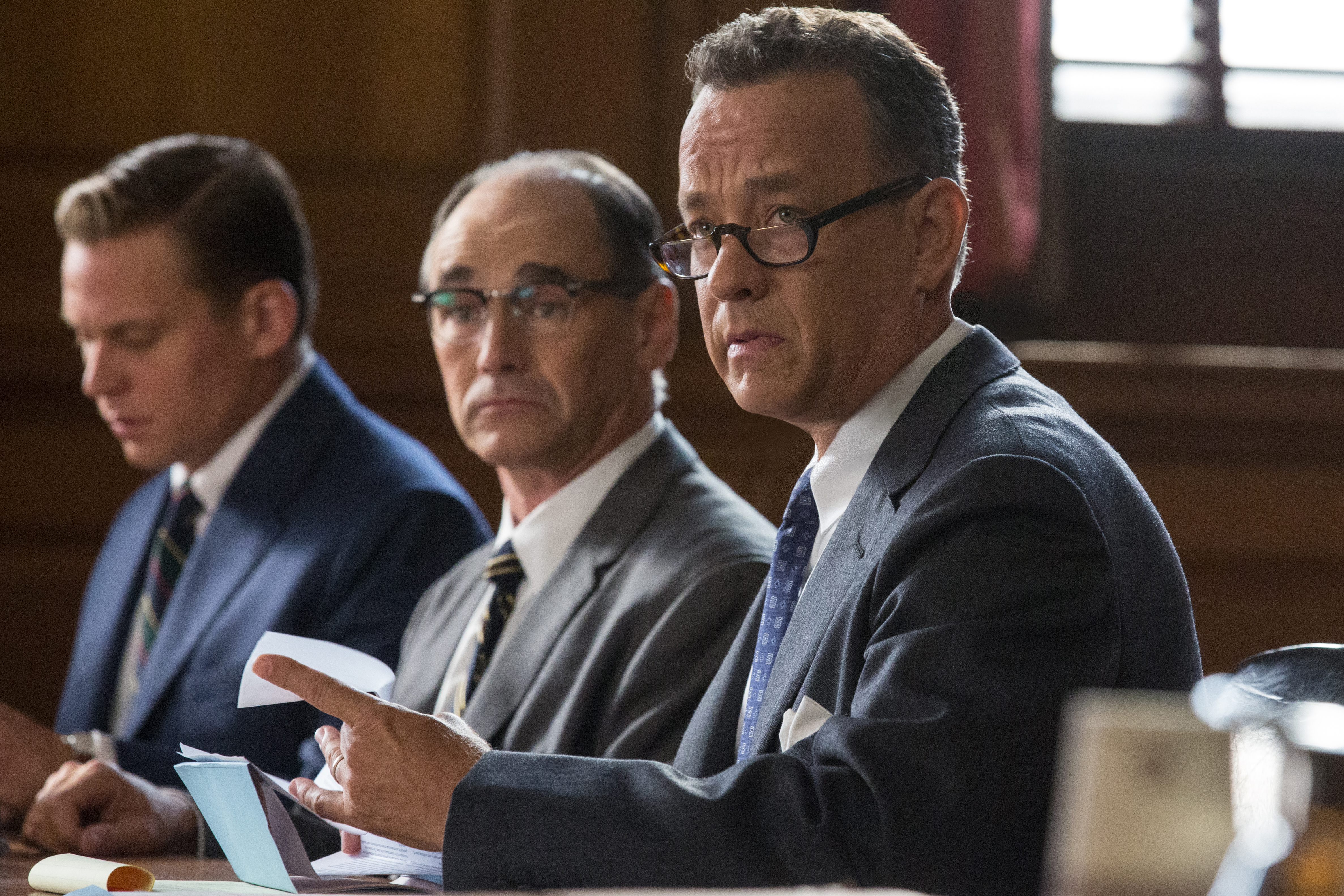 Sometime later, an American U-2 spy plane is shot down over Soviet airspace while on a reconnaissance mission, and the pilot, Francis Gary Powers (Austin Stowell), is convicted and sentenced to 10 years in prison in the U.S.S.R. The CIA, while categorically denying any knowledge of the mission, is fearful that Powers may be coerced into revealing classified information. Having witnessed Donovan's impressive skills in the courtroom, CIA operative Hoffman (Scott Shepherd) secretly reaches out to recruit him for a national security mission of great importance. Fueled by a love for his country, unwavering belief in his convictions and a tremendous amount of courage, Donovan is soon on a plane to Berlin to negotiate a prisoner exchange between the U.S. and the Soviet Union.
Not only am I looking forward to the storyline and the acting, I am also looking forward to the cinematography. All great movies sweep me away with their imagery, screenshots, and movie scores. I'll leave you with a couple of behind the scened shots for the filming of Bridge of Spies.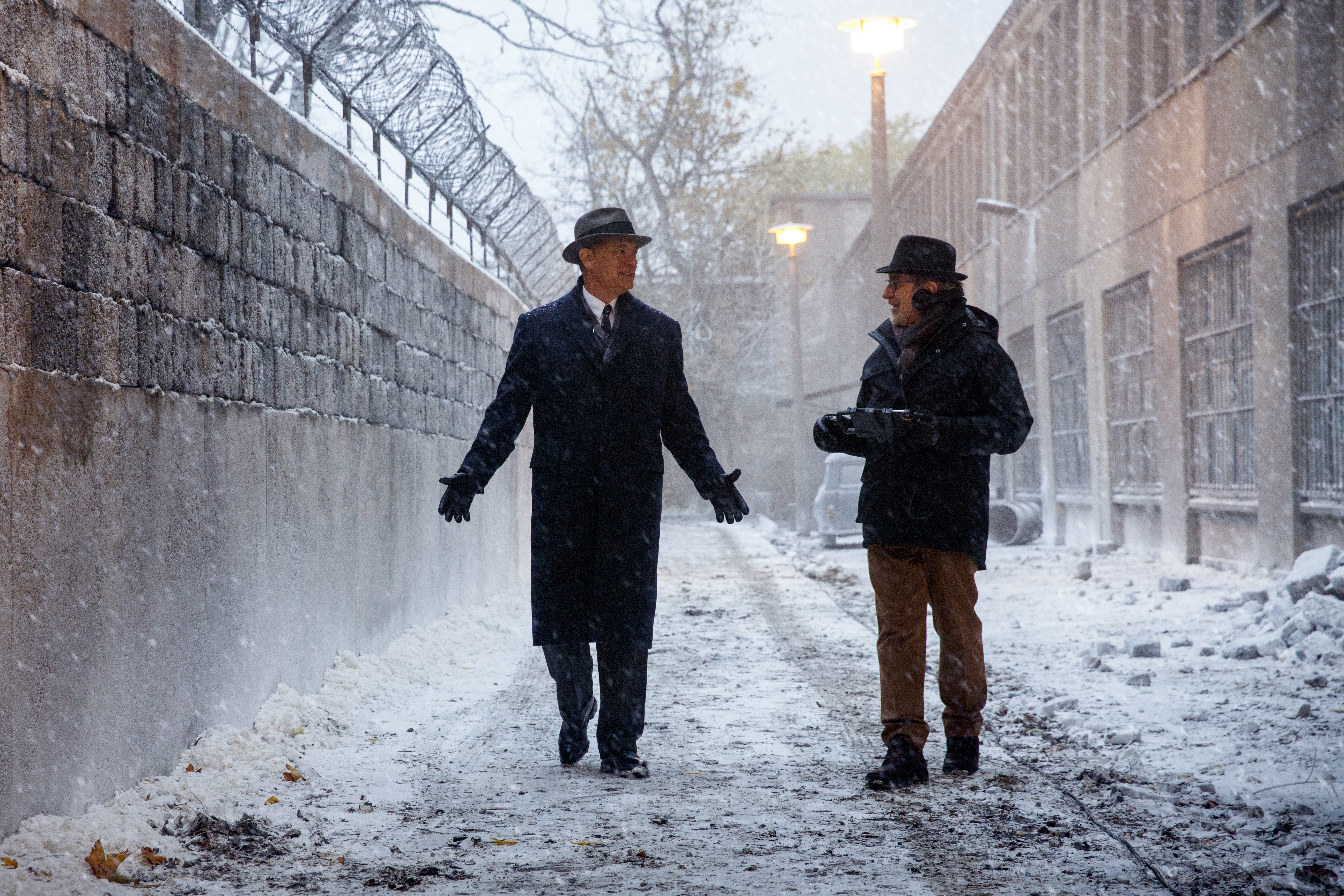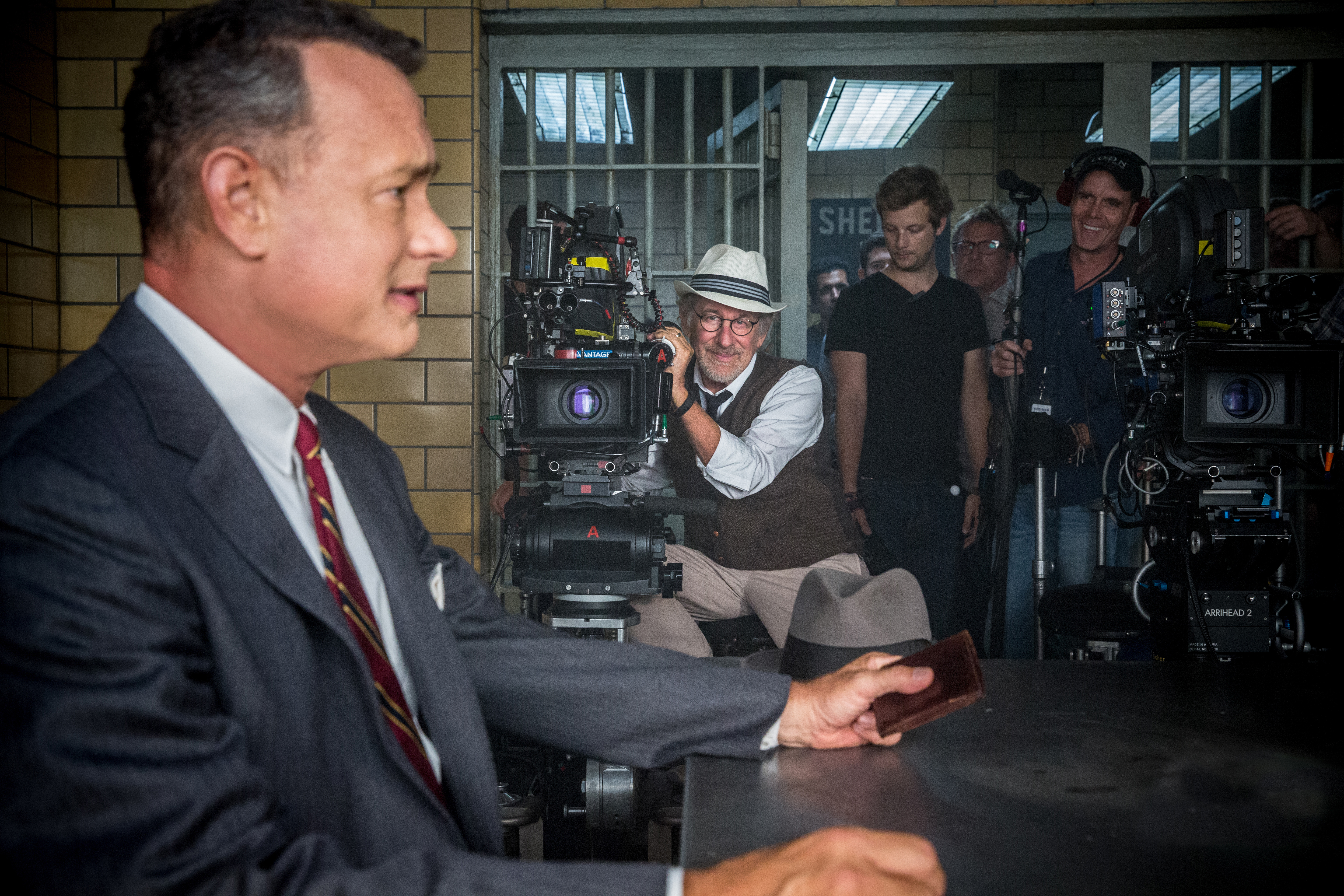 Are you as excited about seeing this movie as much as I am? If you see it, be sure to let me know what you thought. I'd love to hear what you think of this movie.
Verify an online drugstore before you purchase medications