Trying to find time to add activity into your life can be a challenge at times, but add some kids into the mix with all of their busy schedules and it can be near impossible.  The best way to fix this time crunch is to simply make fitness a family activity.
I know that for years I put my kids' busy schedules and their commitments to sports teams and extra-curricular activities ahead of my life.  It seemed that I worked all day and then drove them everywhere after school to and from whatever ball field or music lesson or dance studio or gym that they needed to be at. With three kids in tow, I was the ultimate mom "cab". Then it was home to fix dinner, oversee homework, get ready for the next day, until it was time to fall into bed.
Where was the time for me to hit the gym? To go for a walk? Well, when I was able to fit it in, I was getting up extra early and meeting my friends for a walk at 4:30 a.m. in the morning! It was dark and we were walking a country road. We were a group of three and always had our flashlights. But I must say, I always had this fear of getting "skunked" and how would that have affected my day?!
As the kids got older, I got smarter.  OK, really they became a little more independent. It really wasn't until the kids started driving that I was able to find some time for myself. All those years of putting my own health on hold. I will say that these days, with my stepchildren,  I do a better job of making fitness a family activity. But it's not easy!
Well, the Boys and Girls Clubs of America has it all figured out!
They recently ran their fourth annual Triple Play Challenge. this is a game plan that addresses the mind, the body, and soul. The Mind component encourages young people to eat smart through the Healthy Habits program, which covers the power of choice, calories, vitamins and minerals, the food pyramid and appropriate portion size. The Body component boosts Clubs' traditional physical activities to a higher level by providing sports and fitness activities for all youth. Body programs include six Daily Fitness Challenges; teen Sports Clubs focused on leadership development, service and careers in athletics; and Triple Play Games Tournaments, inter-Club sectional tournaments that involve multiple team sports. The Soul component helps build positive relationships and cooperation among young people.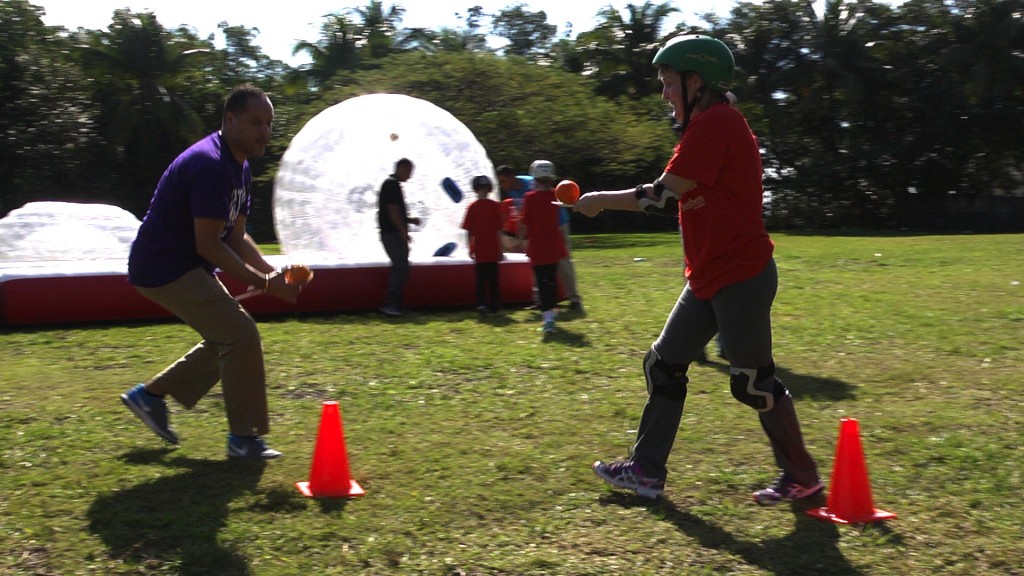 And the best part? The Triple Play Game is a family challenge! Hundreds of families across the nation took part in this challenge. Five families through their persistence and determination, earned their way to compete as one of five finalists in the Boys and Girls Clubs of America (BGCA) 4th Annual Triple Play Fit Family Challenge finale.
The semi-finalists were chosen for their commitment to:
Improving their diet
Increasing their daily physical activity
Spending more time together as a family
These five families were invited to compete in the finals in Miami, Florida.
Listen to Wayne Moss (Senior Director, Sports, Fitness & Recreation for Boys & Girls Clubs of America) as he tells us more about this amazing program.
And the Winning Family… Drum Roll Please…
The Blairs from New Jersey – Scott, Heather, Paige, 11, and Braxton, 9!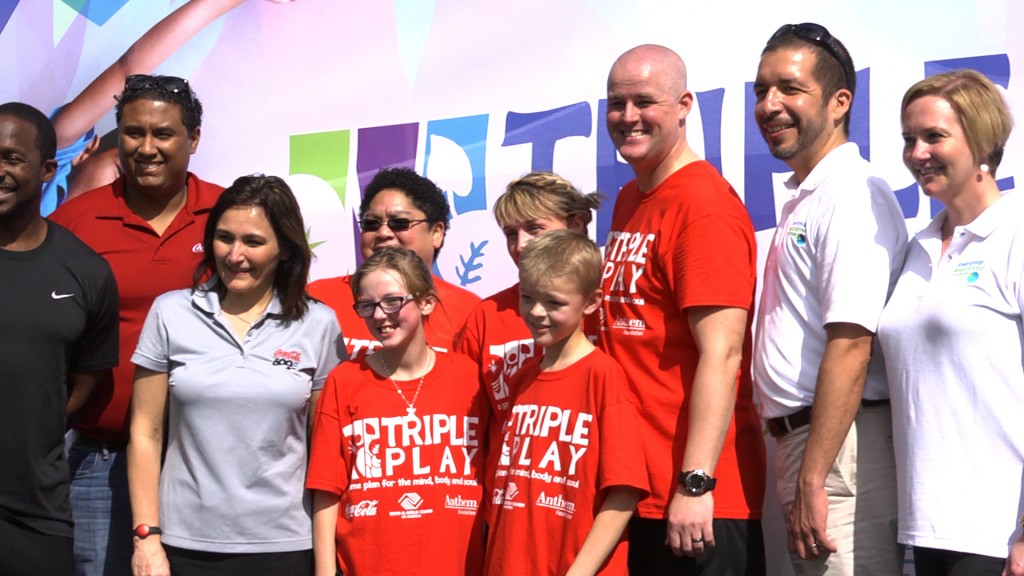 Click on the following link to see the families in action!
Now the Blair family is headed to the U.S. Olympic Training Center in Colorado Springs, Colorado!
Experts say families that exercise together tend to build better relationships with each other, while putting them on the path for better health for the future. I whole heartedly agree! More ideas to come on how you can make fitness a family activity in your home. In the meantime check out the Boys and Girls Clubs of America Triple Play Game Plan!
Verify an online drugstore before you purchase medications