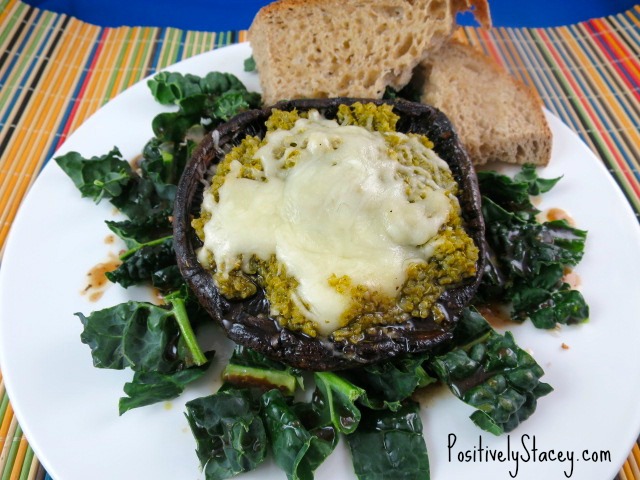 Even though I am not a vegetarian I looove a good portobello burger. It is something that I will often order when I see it on a restaurant's menu. While I have enjoyed many a good portobellos in restaurants, I have never attempted to make one at home. That is until the other day.
Most often I shop with a long shopping list in hand, but every once in a while I will wander through Trader Joe's to see what might catch my fancy. The other day they had these double packages of beautiful large and meaty looking portobellos. I thought well what the heck, I might as well try grilling some at home. This would be a first. I wasn't sure about how I would serve them but I wandered another aisle and found a jar of pesto – or what I thought was pesto. I also picked up some mozzarella cheese. I then headed home to make pesto and cheese portobellos. But surprise of surprises – when I opened up the jar of pesto I realized that I had actually purchased a jar of pesto and quinoa. That was a new one for me. And just goes to show how absentminded I can be when I am wondering the grocery store.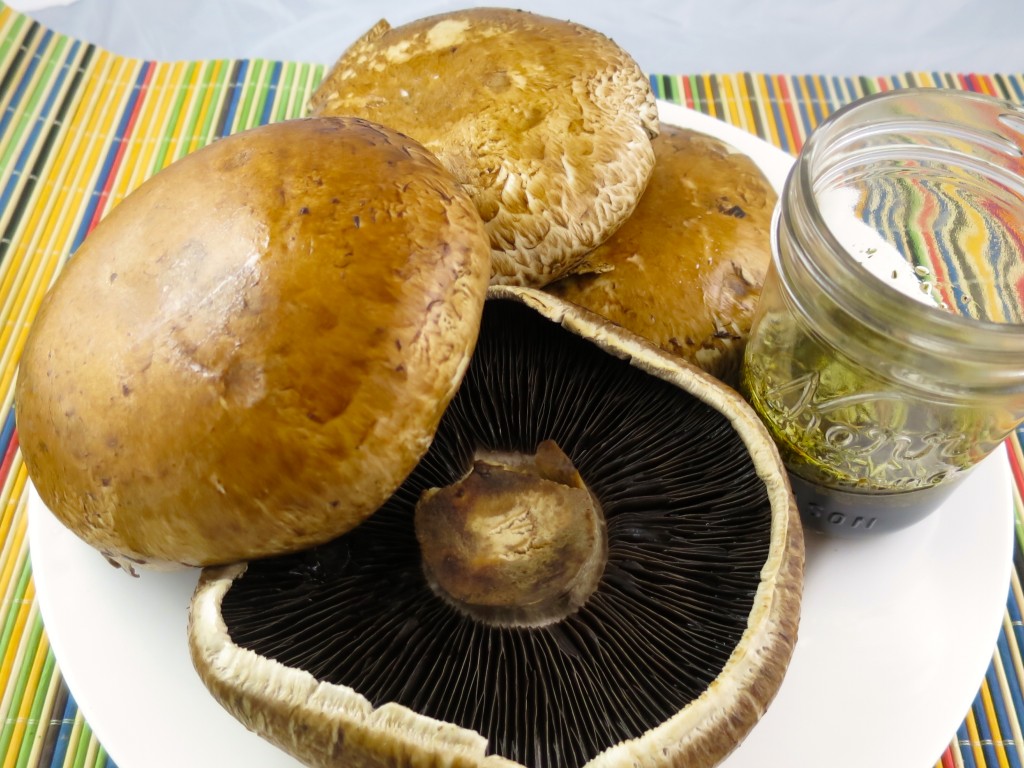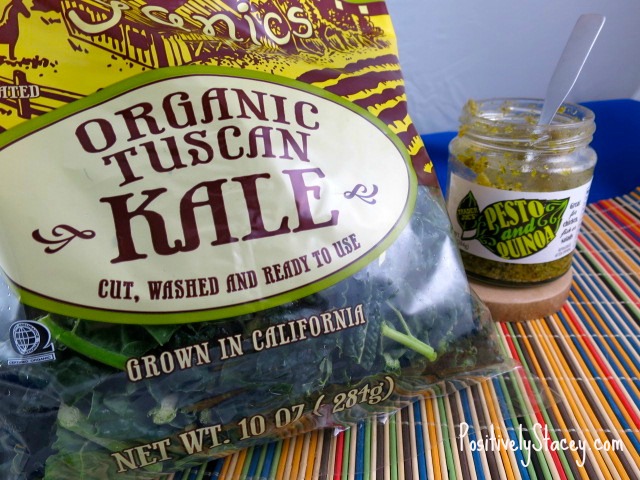 The good news was – it was delicious. I first marinated the mushrooms, and then I grilled them. Next I topped them with the pesto mix and cheese, and then enjoyed them set and a bed of Tuscan kale drizzled with a balsamic vinaigrette! So easy and such little clean up!
Ingredients
4 large portobello mushrooms
Jar of Pesto Quinoa
1/2 cup of shredded mozzarella
Balsamic Marinade
1/2 cup Extra Virgin Olive Oi
1/4 cup balsamic vinegar
2 cloves garlic minced
1 tablespoon Italian seasonings
1 teaspoon salt
1/2 teaspoon black pepper
Directions
Whisk Olive oil, balsamic vinegar, garlic, Italian seasonings, salt, and pepper in a bowl until well mixed.
Gently wash and dry portobellos – making sure that water has not settled in the gills.
Place mushrooms and marinade together in a plastic bag and let marinade for at least 15 minutes – mine marinated for over an hour while I drove kids around.
Heat grill to high. Place mushrooms gill side down and grill for about 8 minutes and turn gill side up. Grill for another 8 minutes.
Place heaping spoonfuls of pesto quinoa  into the centers and then top with shredded mozzarella cheese. Close grill and allow cheese to melt.
Place Tuscan kale onto dinner plate and drizzle with Balsamic Vinaigrette (of your choice) and top kale with portobello and enjoy!