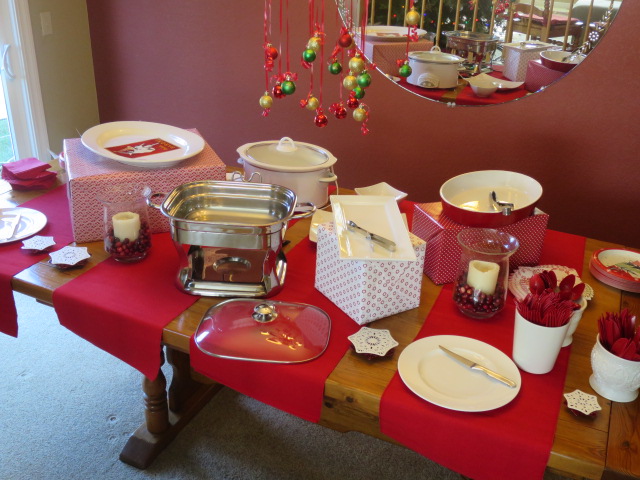 Yes, it is a busy day! I hope your shopping and wrapping is done. The stores are more than a bit crazy out there. And in some parts of the country the weather is down right dangerous! We are dealing with rain showers all day here, and in California that is good news!
This is just a quick little video to share with you about how to set up a Christmas Buffet table.  I always use my dinning room table for the buffet and it remains in the center of the room which allows guest to walk around on all sides to dish up their plate.
How  to Set up a Christmas Buffet Table
It is best to have all of this done before the day of your party.  If your space allows it – it can be set up even earlier. That way you will also know if you are missing any necessary items. It also allows you have even more time to enjoy your gathering. I am now off to set our Christmas dinner table.
Wishing you and yours a very merry Christmas!
Interested in ordering prescription remedies over the internet