I love holiday traditions! Those wonderful activities that we can count on every single year! They bring a sense of comfort and wonder to the season. Long standing traditions are a testament and reflection of family. When families blend, sometimes these traditions get tweaked to fit a "new" family, and sometimes new traditions are born! This is one of our blended family Christmas traditions.
Two years ago I walked up the stairs of our home and stopped and stared at four closed doors – three bedrooms and one bathroom.  Yes, I tend to keep the kids' doors closed – I will let you guess the reason why 🙂 Well the doors looked so bare! It was Christmas time and the house was fully decked out with holiday decorations. With the whole house filled with red, green, ribbons, and tinsel the doors were barren. They were an empty canvas waiting for something. Something.
Ah-ha! Christmas wreaths! Each child was new to sharing a bedroom with a step-sibling. My three each shared with one of Gavin's three. I thought a Christmas wreath would be a perfect way to decorate and honor each child separately and as "roommates". I purchased one plain wreath for each of the bedrooms and rounded up ornaments and trinkets (that I already had) and decorated the wreaths to represent the children that shared the rooms together.
The kids loved them! I have added more ornaments as I find ones that represent each child.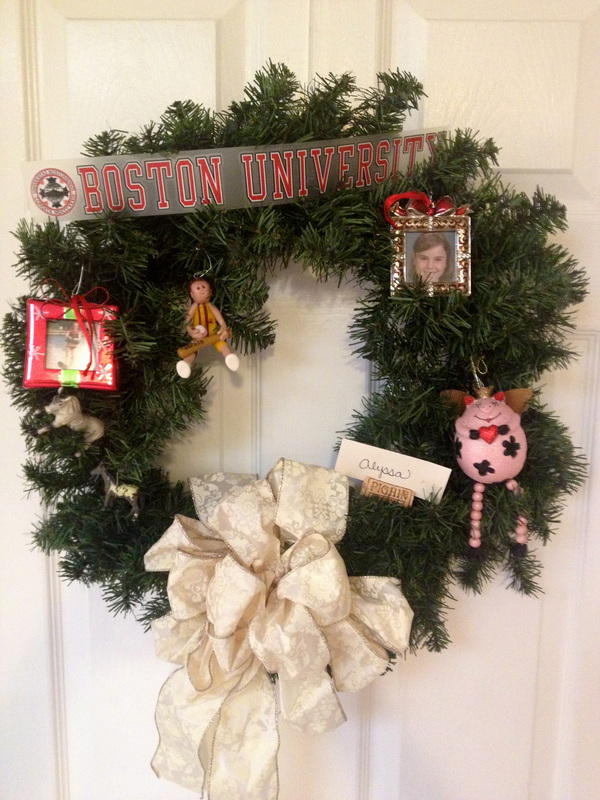 Sophia the horse lover and Alyssa the former softball player share a wreath.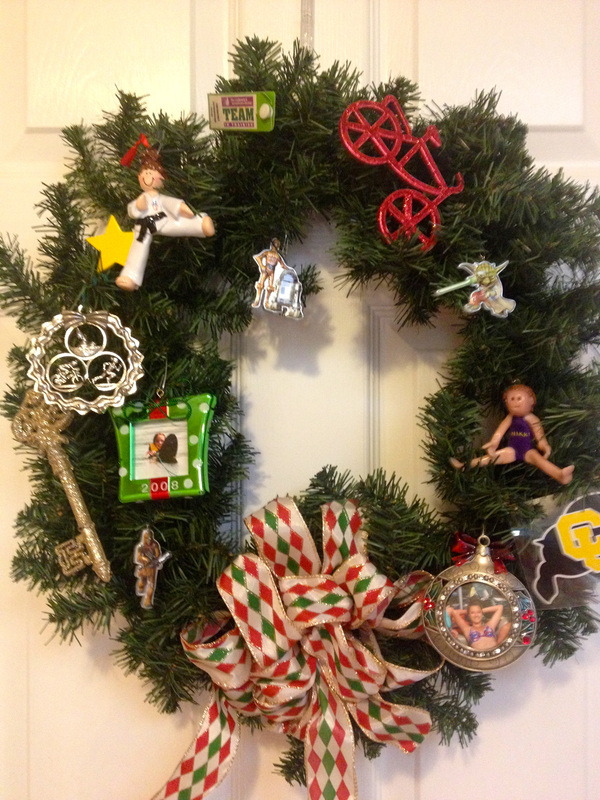 Olivia the black belt and Nicole the gymnast share a wreath.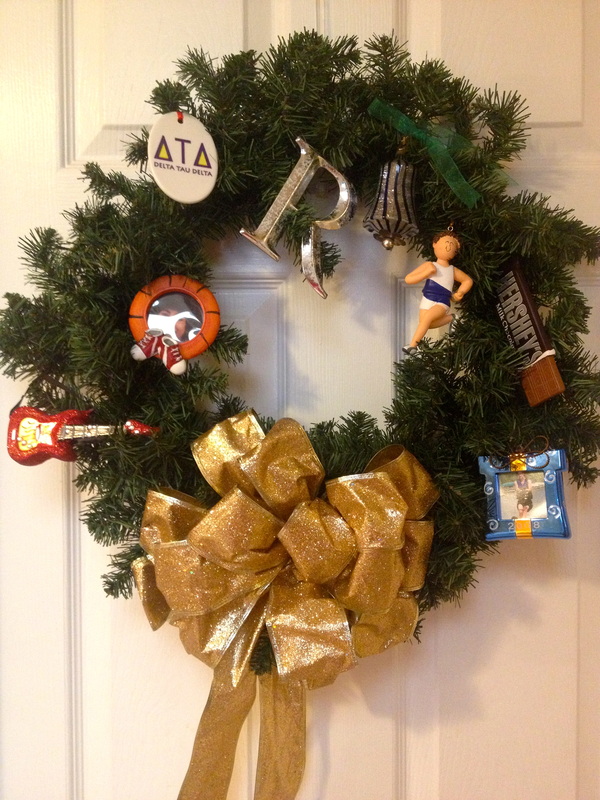 Robert and Dominick both guitar players share a wreath.
Now when I walk up the stairs – the doors are festive!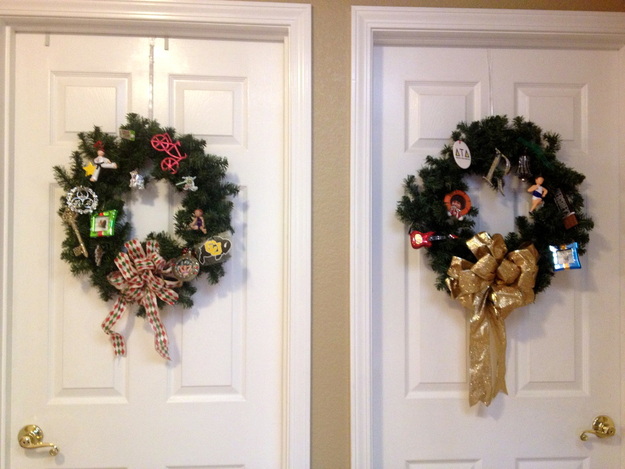 Interested in ordering prescription remedies over the internet