There is something simply magical and memorable about a tea party. I love them! While tea parties are a perfect gathering anytime of the year, I love winter tea parties. Last year I shared with you my post, Hosting a Winter Tea Party. That party was a great time for my friends and me to gather and share an afternoon of fun and friendship. It was an unforgettable afternoon.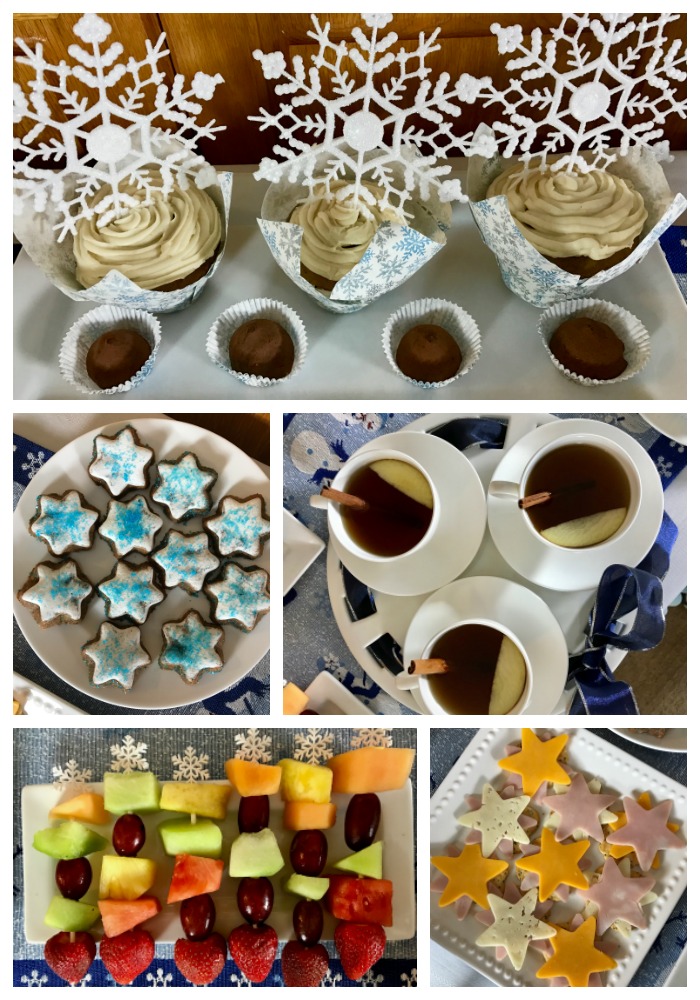 This year my daughters and I put together a fun and easy Child's Winter Wonderland Tea Party. This party was reminiscent of a tea party I held years ago for my girls and their friends when they were young.  My girls are not so young anymore, but we had a great time putting this together, snapping a few photos, and then enjoying the treats; all the while sharing stories of tea parties of the past.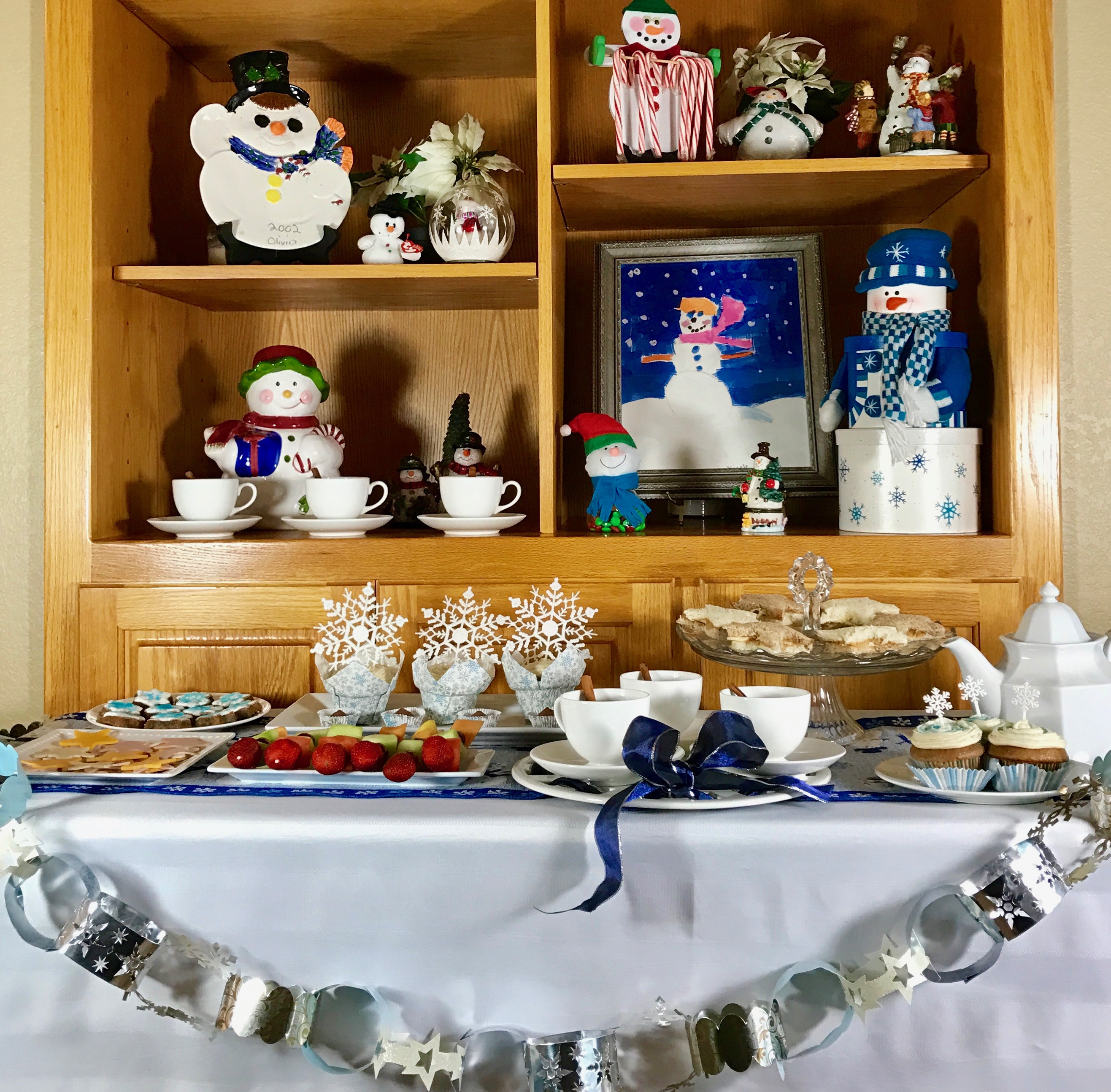 When setting a tea table for children the menu is a bit different than what I serve my adult friends. For one it is a lot more simple, making a child's tea party an easy party to put together. Cookie cutters come in handy as kids love food that is cut into fun shapes. And the tea? It is actually warm apple cider with an apple slice and cinnamon stick. I have found that kids prefer apple cider over any of the sweet teas that I have served in the past. Hot cocoa is always a great option as well.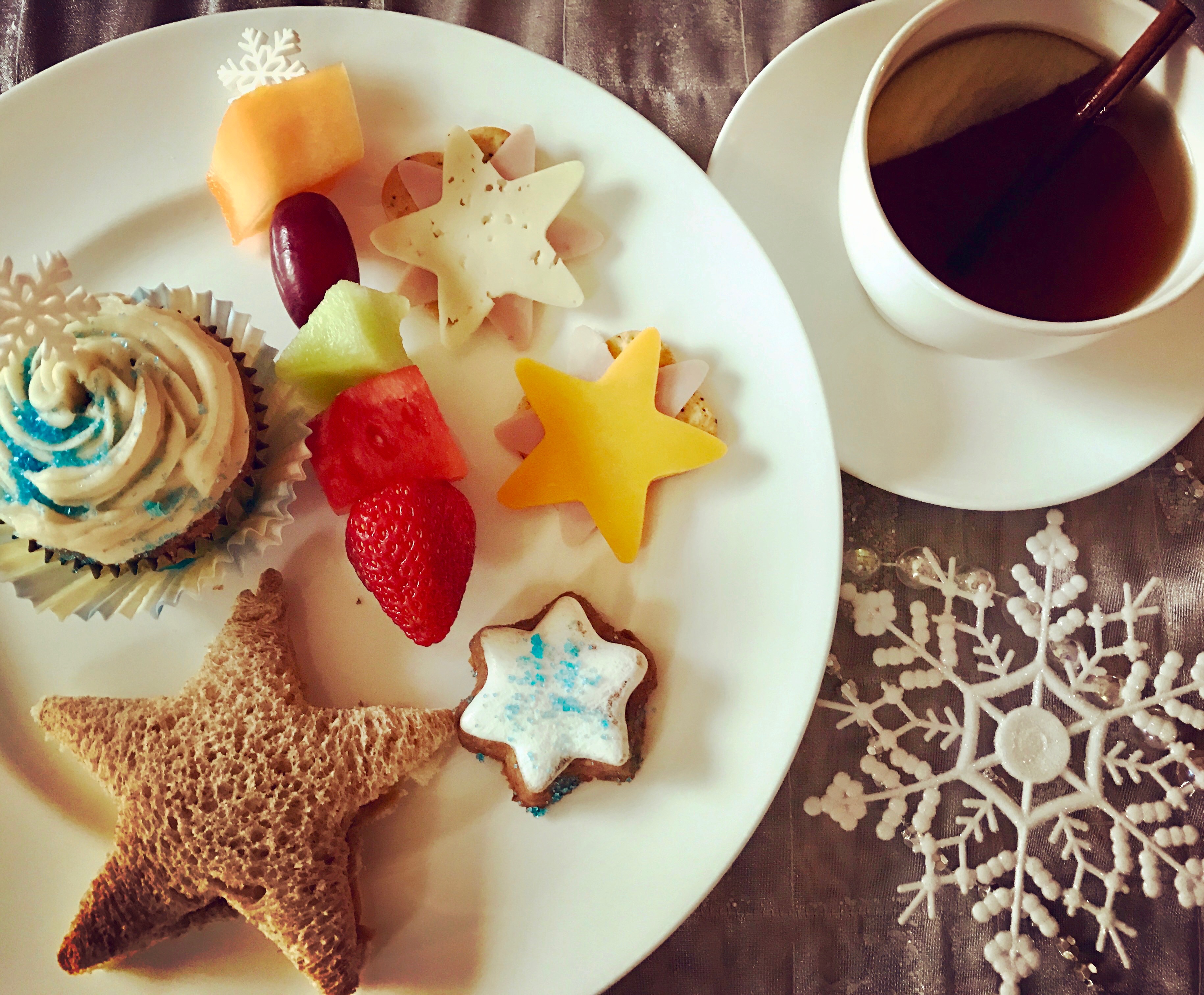 A Child's Winter Wonderland Tea Party Menu
Star Shaped Peanut Butter, Banana, and Honey Sandwiches
Star Shaped Cheese and Ham sitting on Crackers
Fruit Skewers
Spice Cupcakes with Cream Cheese Frosting
Ginger Star Cookies Dusted with Blue Sugar
Chocolate Truffles
Warmed Apple Cider with Apple Slices and a Cinnamon Stick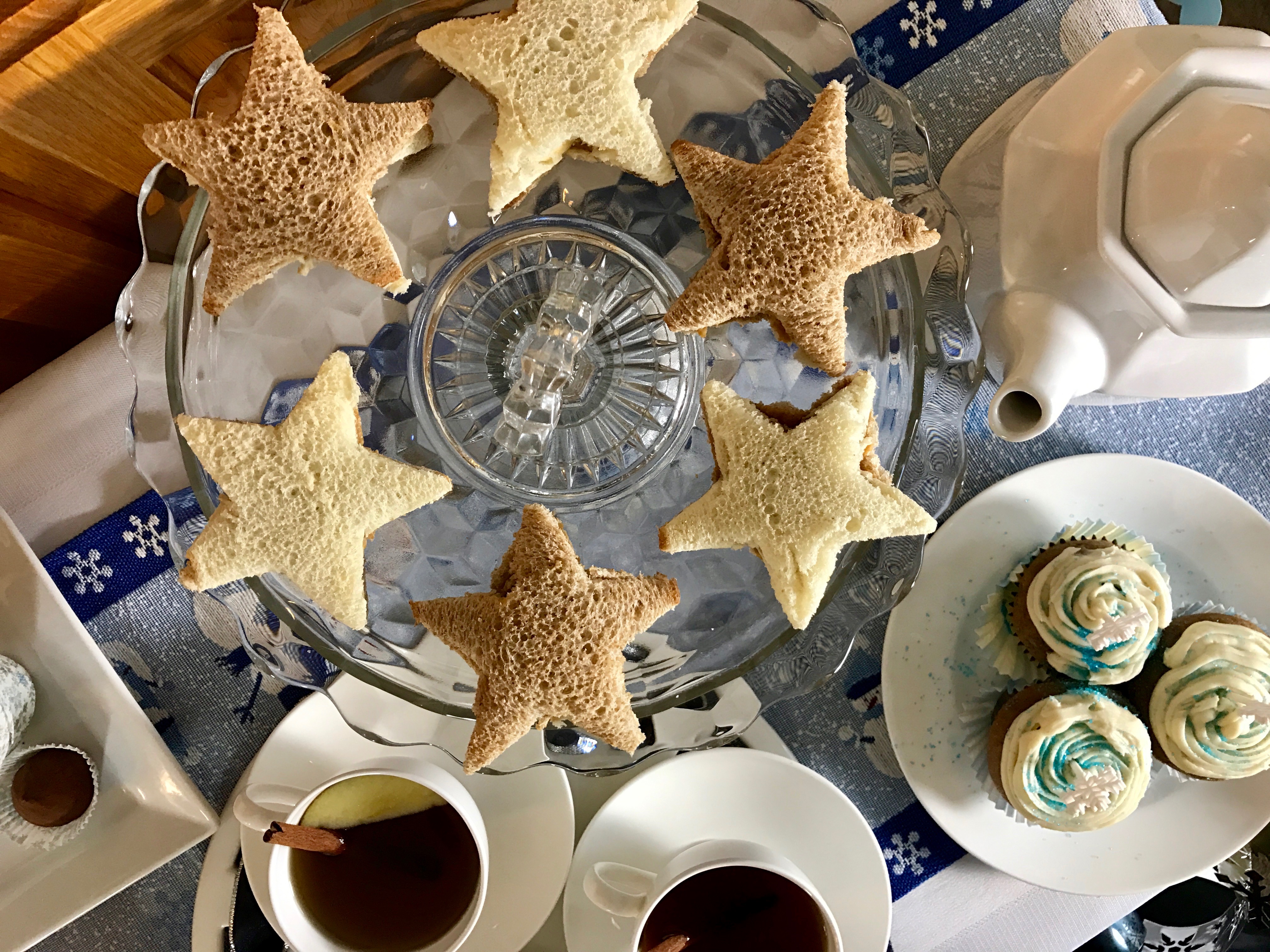 The peanut butter, banana, and honey sandwiches were made with both one slice of white and one slice of whole wheat bread. Flip the sandwich over and it was another color!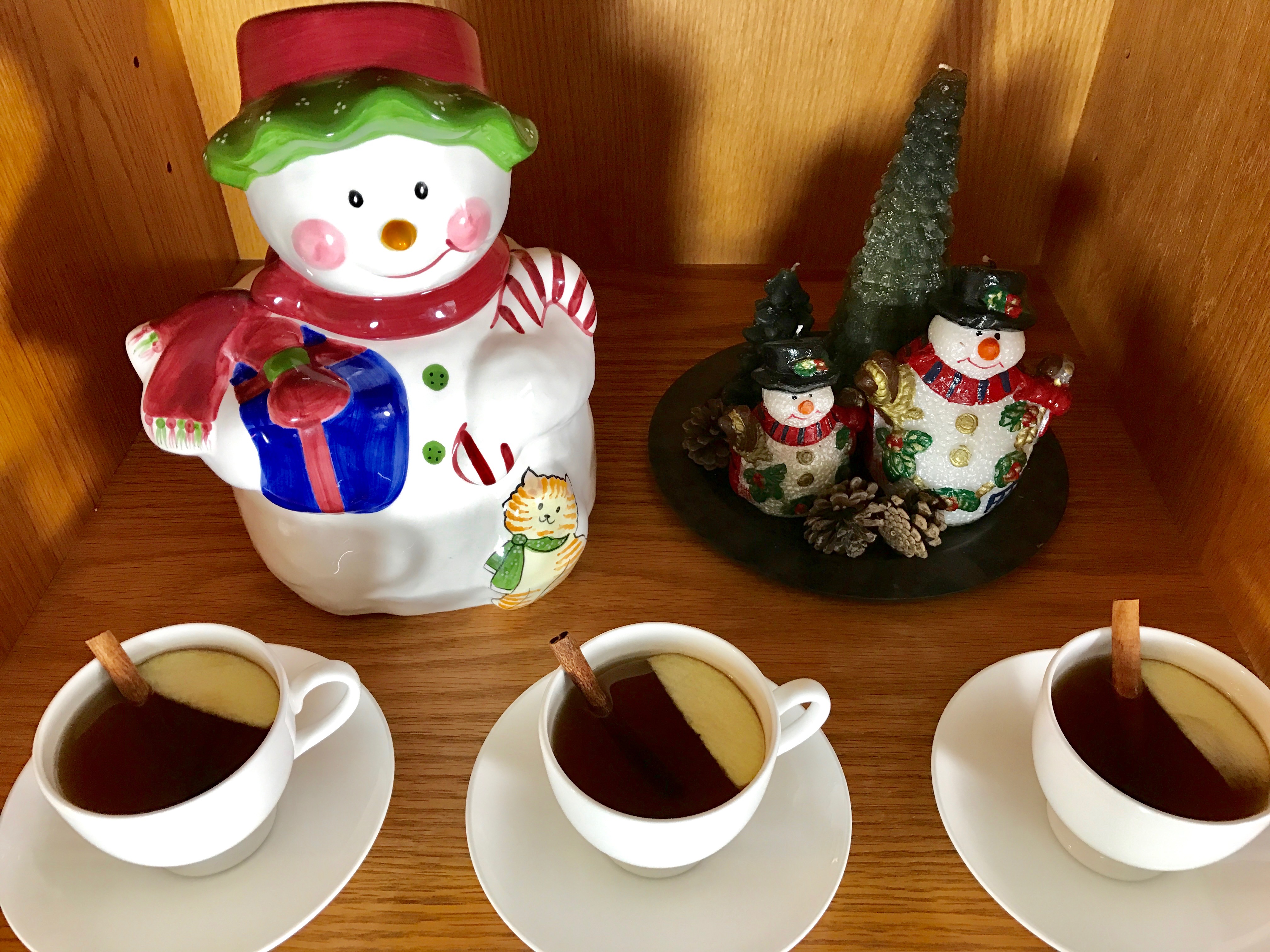 My collection of snowmen oversee the tea party.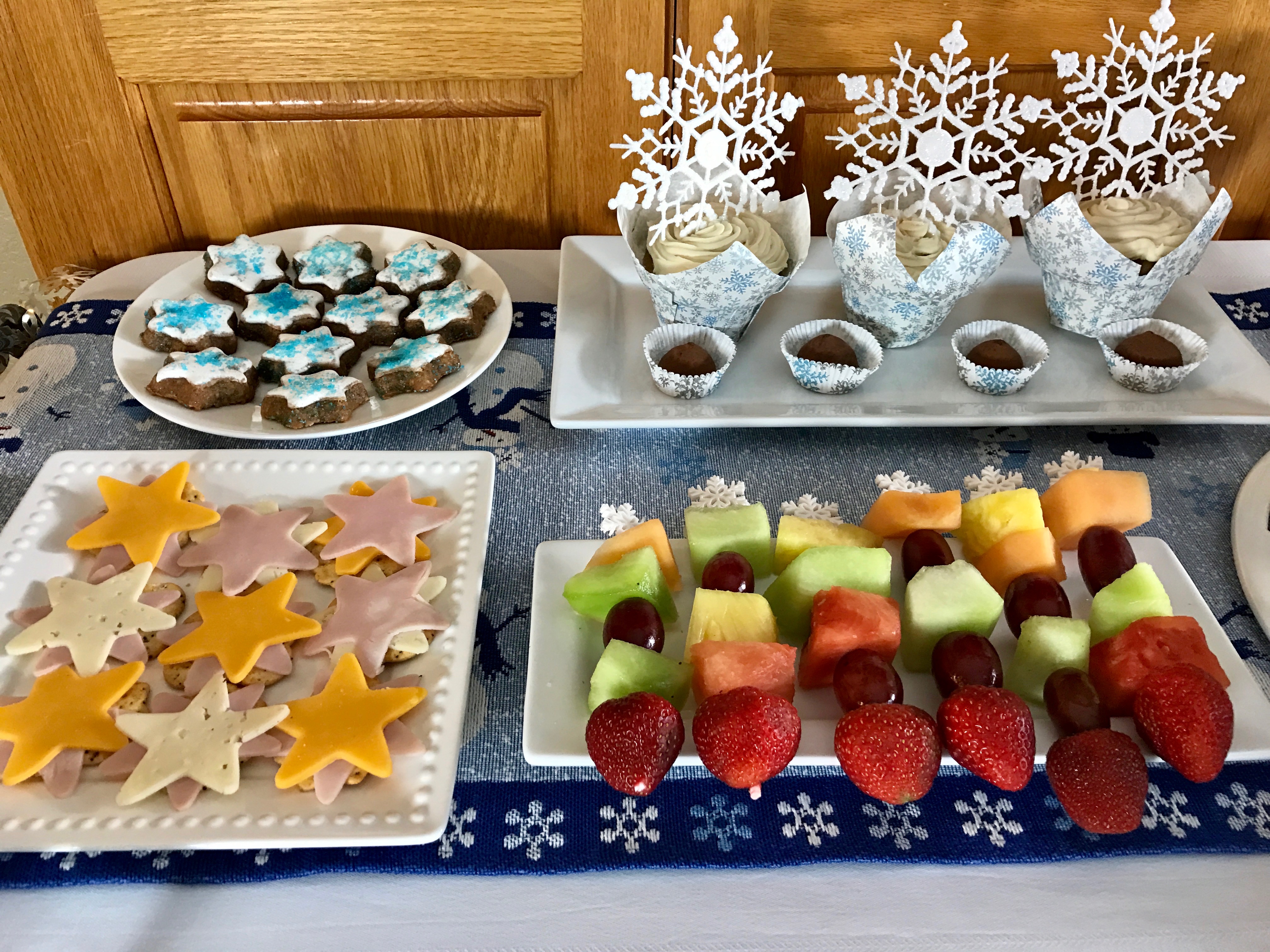 Like all great tea parties, this menu is fully prepped ahead of time with finger foods.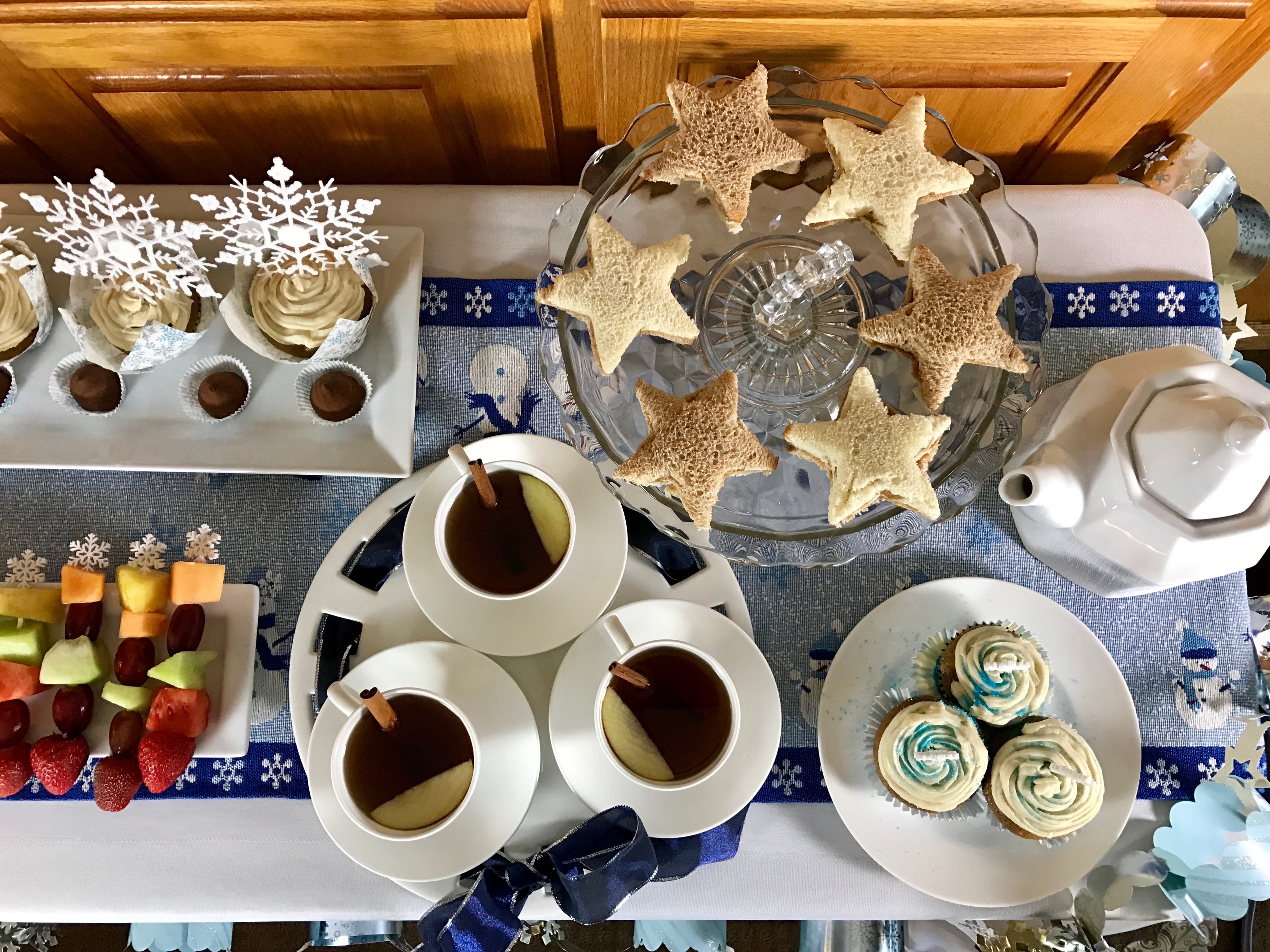 It is always a good idea to have an activity or two planned when you invite children over for a tea party. As much as we adults like to sit and visit with our friends over a cup of tea, children like to be doing. This can be as simple as cutting paper snowflakes or beading snowflakes ornaments. It can be a little bit more with creating snowmen or a snow globe. Below are a few ideas to help you get your creative juices flowing.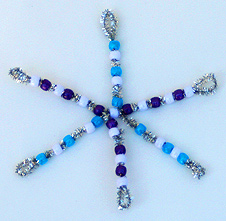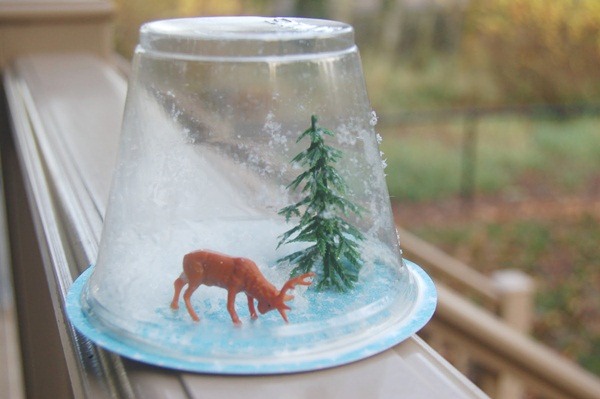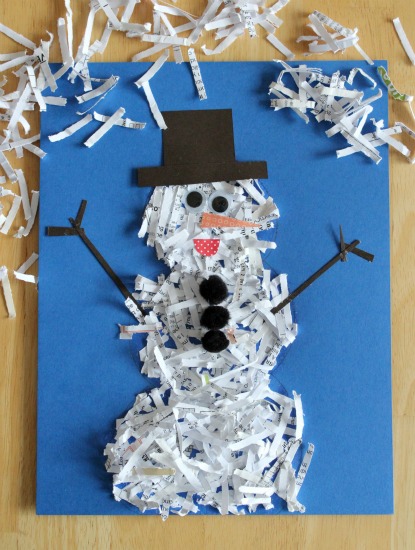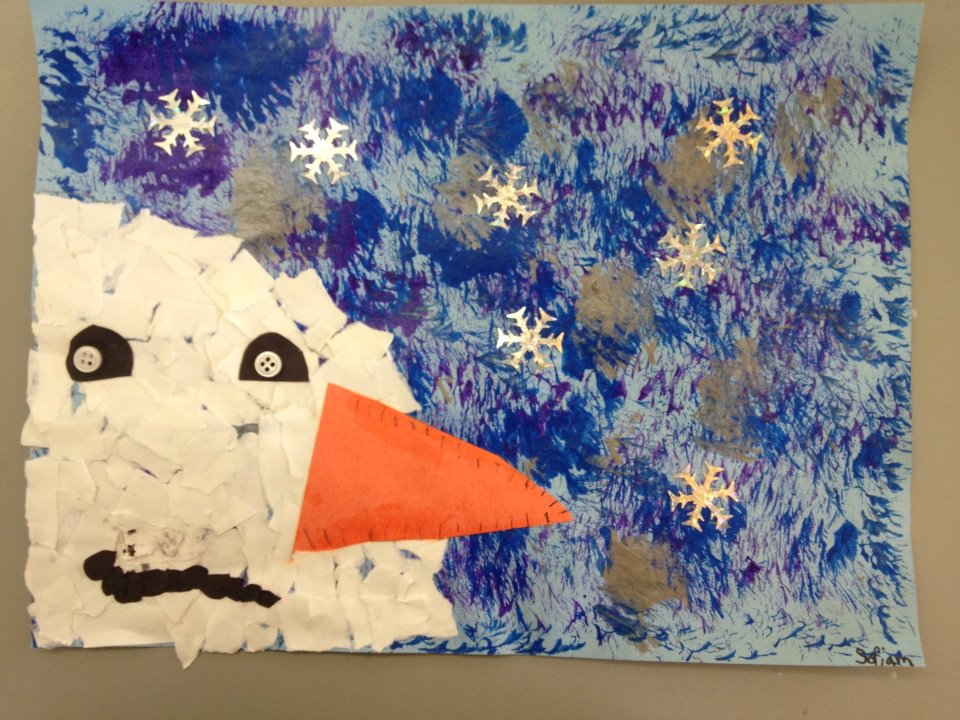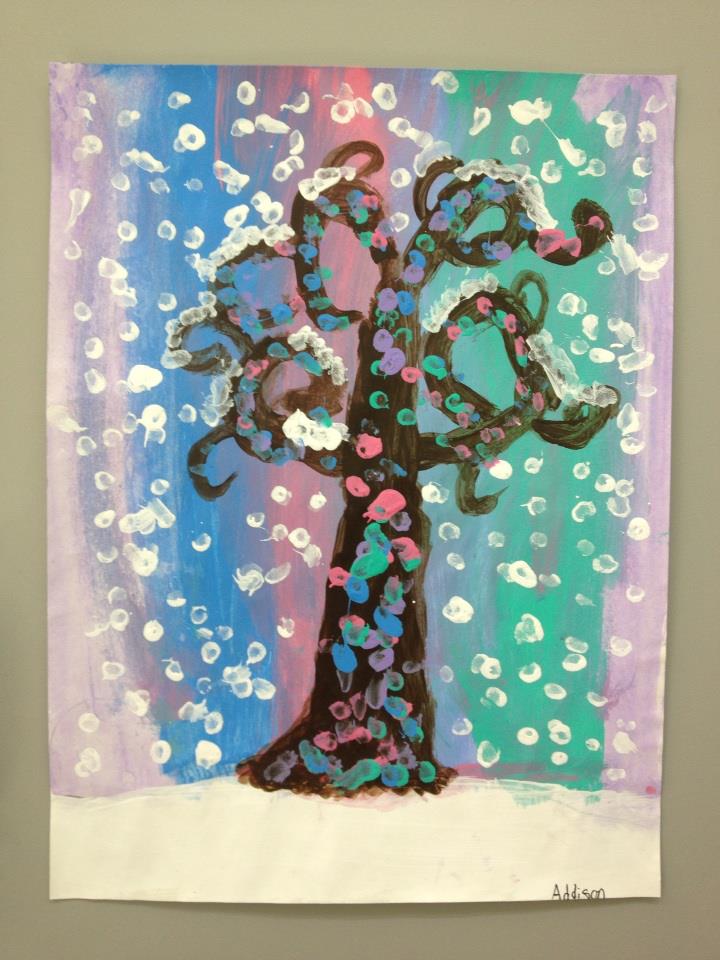 A Child's Winter Wonderland Tea Party complete with yummy food, sweet treats, and a few fun activities. This is a perfect way to enjoy a cold winter day!