Sugar and spice, and everything nice, and lots and lots of pink! That was the theme of the day.  On Saturday I attended a beautiful baby shower for a friend, Tamara.  This baby shower tea party was hosted by some very talented ladies. Just look at these pictures ~ every last detail was covered; it was all gorgeous, and so very, very tasty!
It has been a while since I have attended a baby shower.  I am at that in-between age.  My friends that are my age are past the time of having babies, and my children have not yet reached that stage of life. Thank goodness, I still have children at home! Being a teacher though, I have younger colleagues, and it is always such a joy to learn of the expecting news and sharing with them the joy of new life and expanding families.  Babies are a blessing!
As I said earlier,  the ladies that hosted are super talented!  Since I enjoy making sugar cookies, I offered to bring a platter of pink cookies to add to the tea.  The expectant father is from England, so a tea party was the perfect way to celebrate baby-to-be.
The hostesses asked everyone to bring a onesie for the soon-to-be baby girl.  They hung all the onesies up on a "clothesline". This was a quick, unique, and fun decoration!  We all loved looking at the clever and cute designs.
Below are more pictures of how to make the sugar cookies.  The recipes for the sugar cookies and royal icing can be found in my post titled, Game Time ~ Super Bowl Cookies.Additional information on frosting the cookies; how to pipe an outline and float the icing can be found in my post titled, Give a Heart – Sugar Cookies.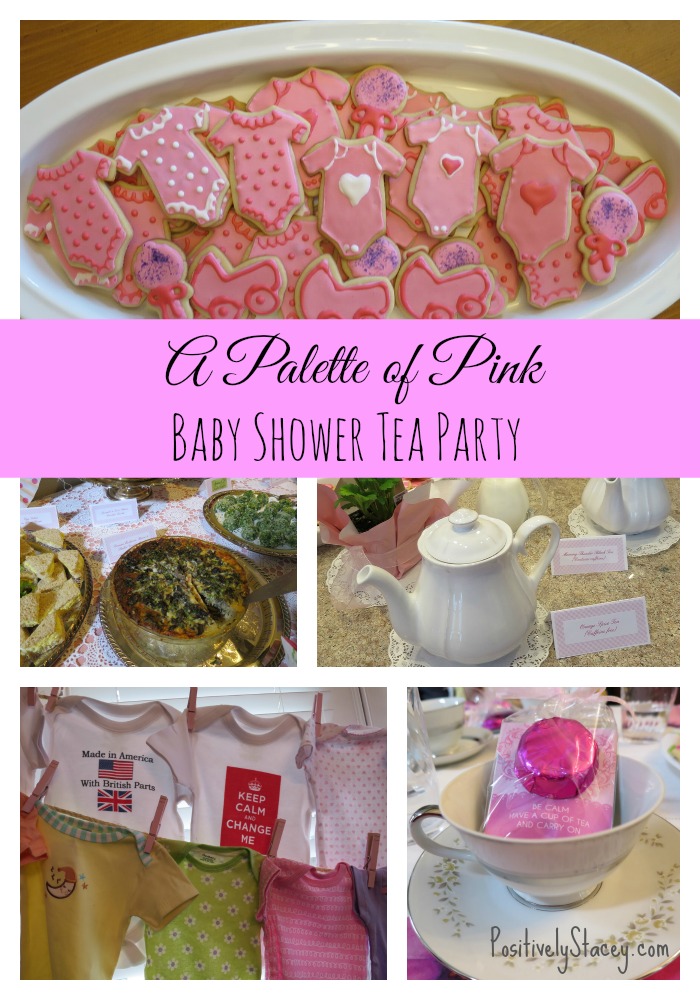 Interested in ordering prescription remedies over the internet