What's a party without ice cream? Not a party. According to my family, ice cream is a major must for pretty much Every. Single. Celebration. Especially according to my daughter Nicole who looooves ice cream.
As you know, we celebrated Nicole's college graduation earlier this summer. Yea! That is child number three that has now graduated college. Child number four is on track to graduate next spring – another loud cheer! Yahoo! So of course we had to celebrate. Not only did we host a graduation brunch in Boulder, we also invited family and friends on over for a hometown graduation barbecue.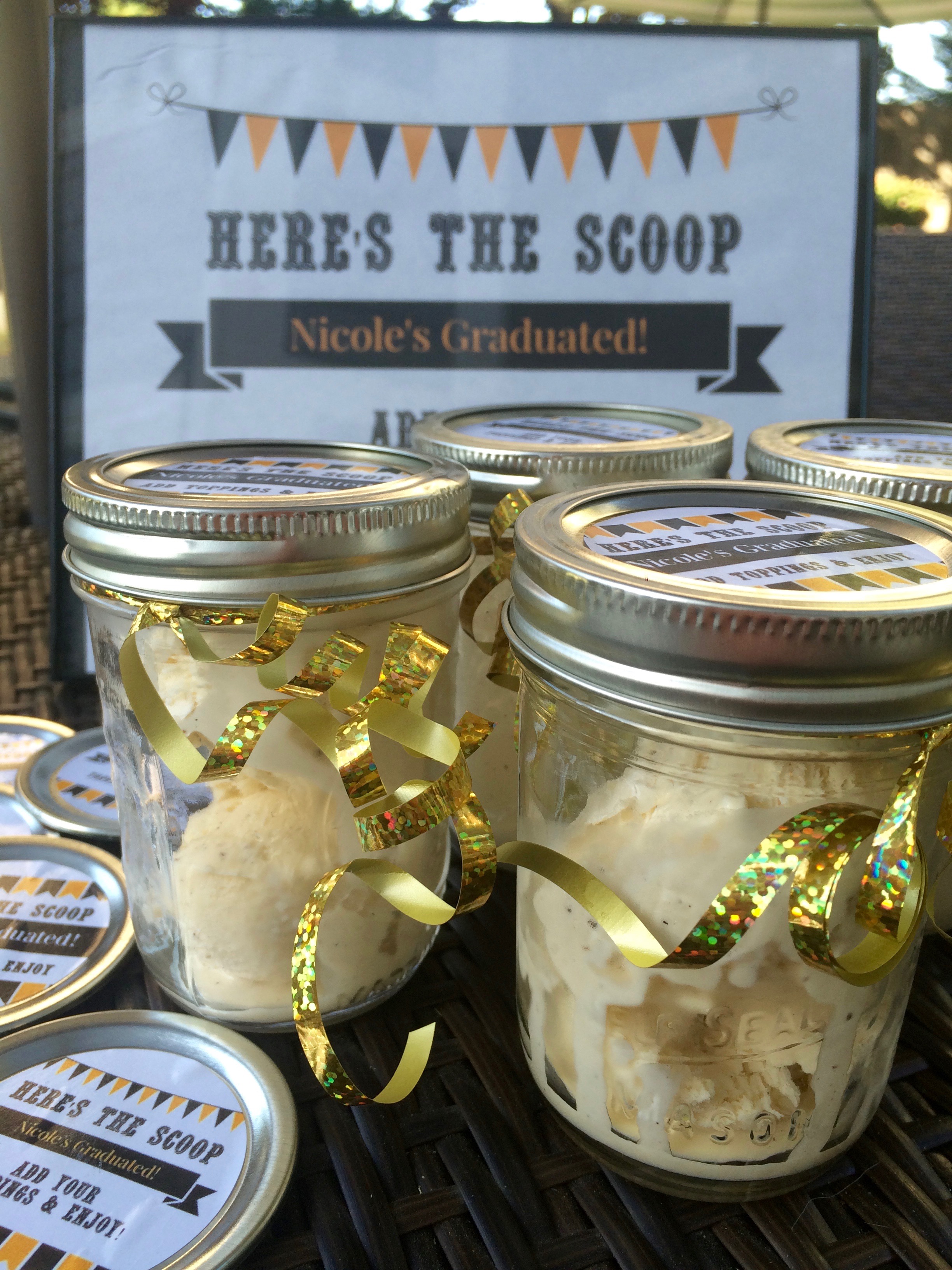 Nicole's graduation barbecue was actually held at her father's home. We tend to flip flop the hosting as we both love to entertain. For this party I was in charge of bringing a large fruit salad, a Summer Orzo Salad, and the ice cream bar that Nicole had requested for the dessert.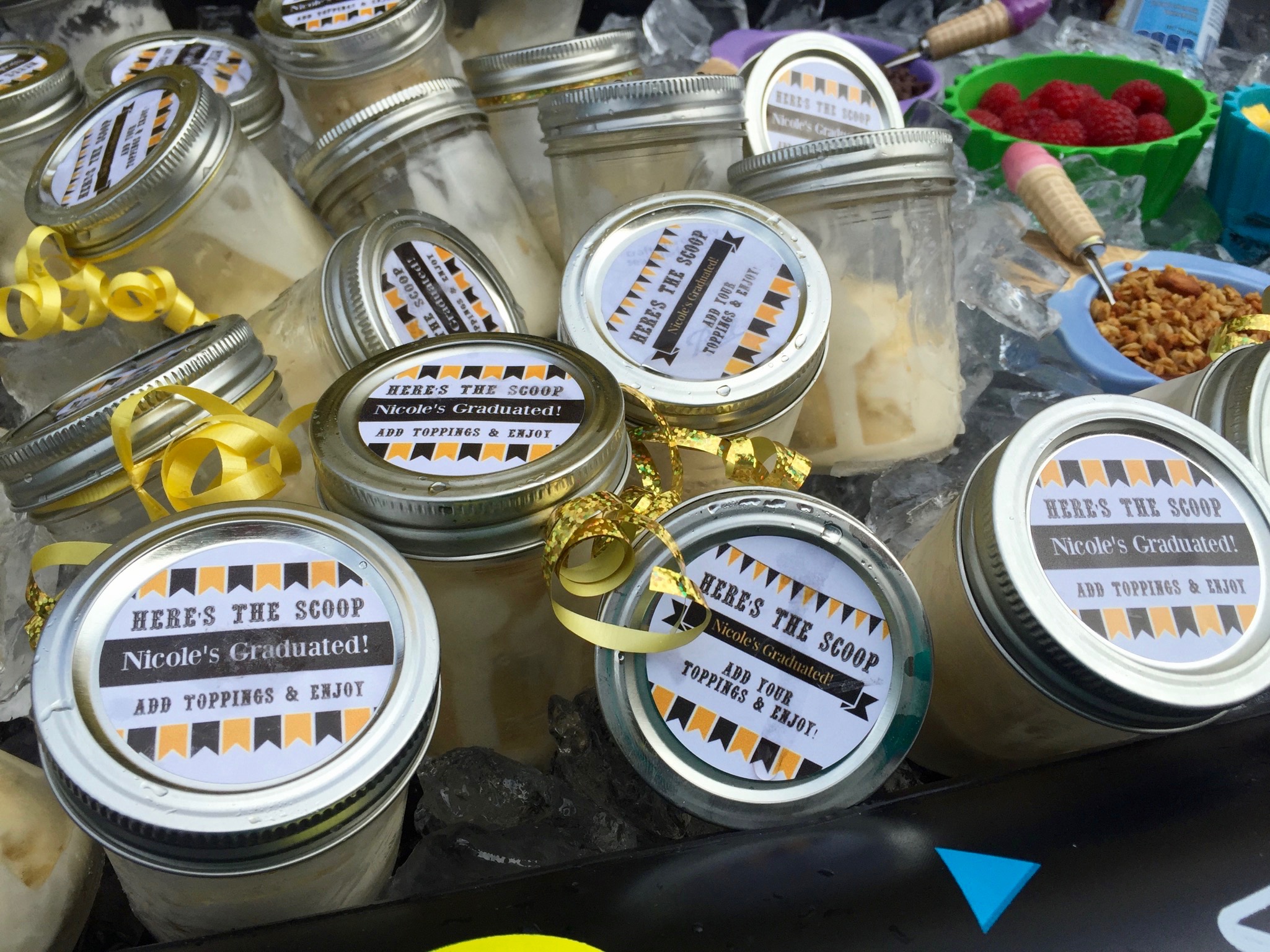 In planning the dessert I had a few more constraints than normal to think about – one being that I needed to transport the goods and keep them frozen until serving time. I also love to make desserts easy for guests to pick up and eat. I love bite sized finger desserts. I find that the easier you  make it for guests to indulge in a sweet treat the more likely they will. Soooooo – this got me to thinking.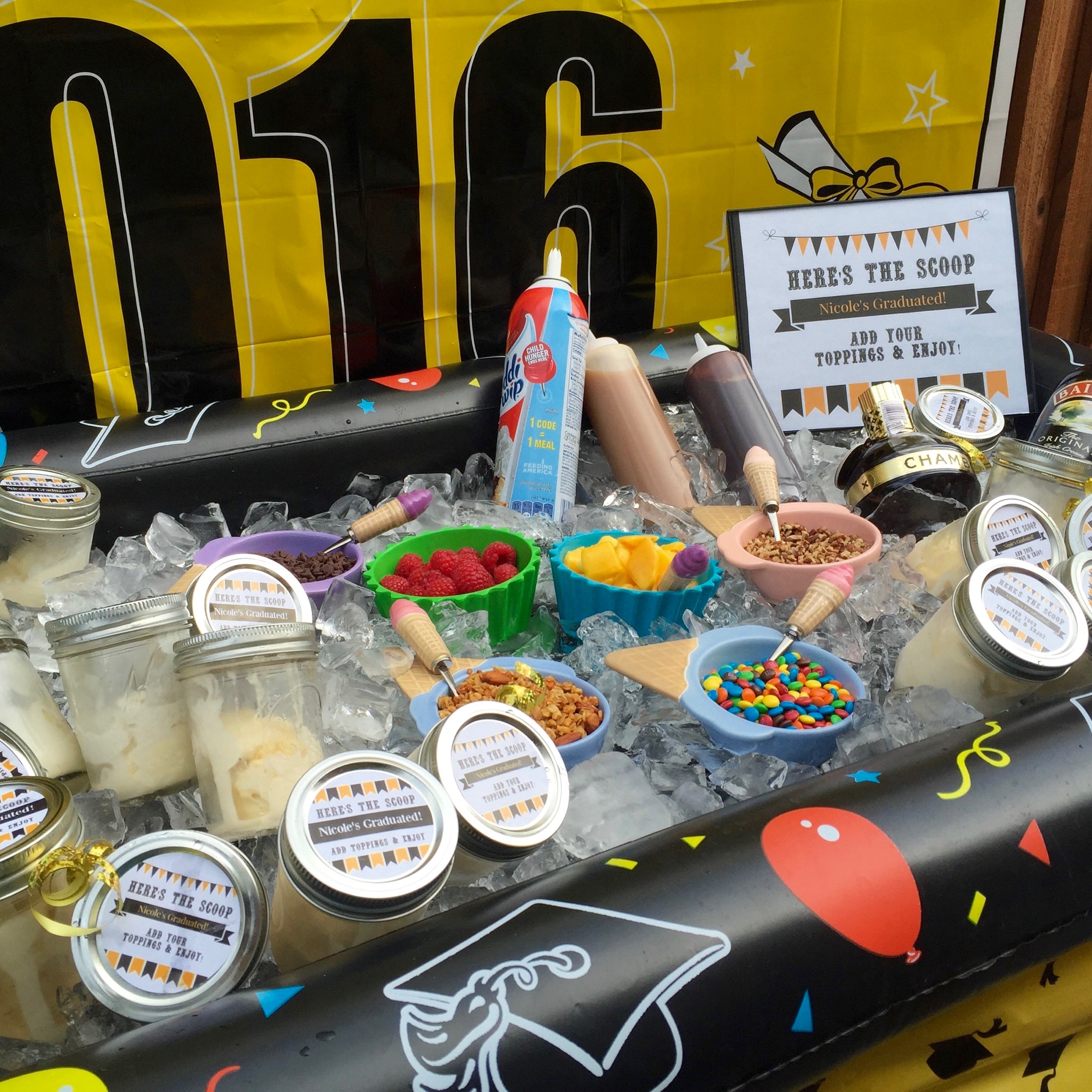 When Alyssa graduated she wanted to have carrot cake cupcakes served in mini mason jars. The guests loved them! One, they were absolutely delicious! The next time you make carrot cake, you have to try this recipe! Seriously. So good! And two, they were cute. What's not to love about dessert in a jar? People picked them up and ate them up. Yum! Having made those two years ago, I still had a number of mini mason jars on hand.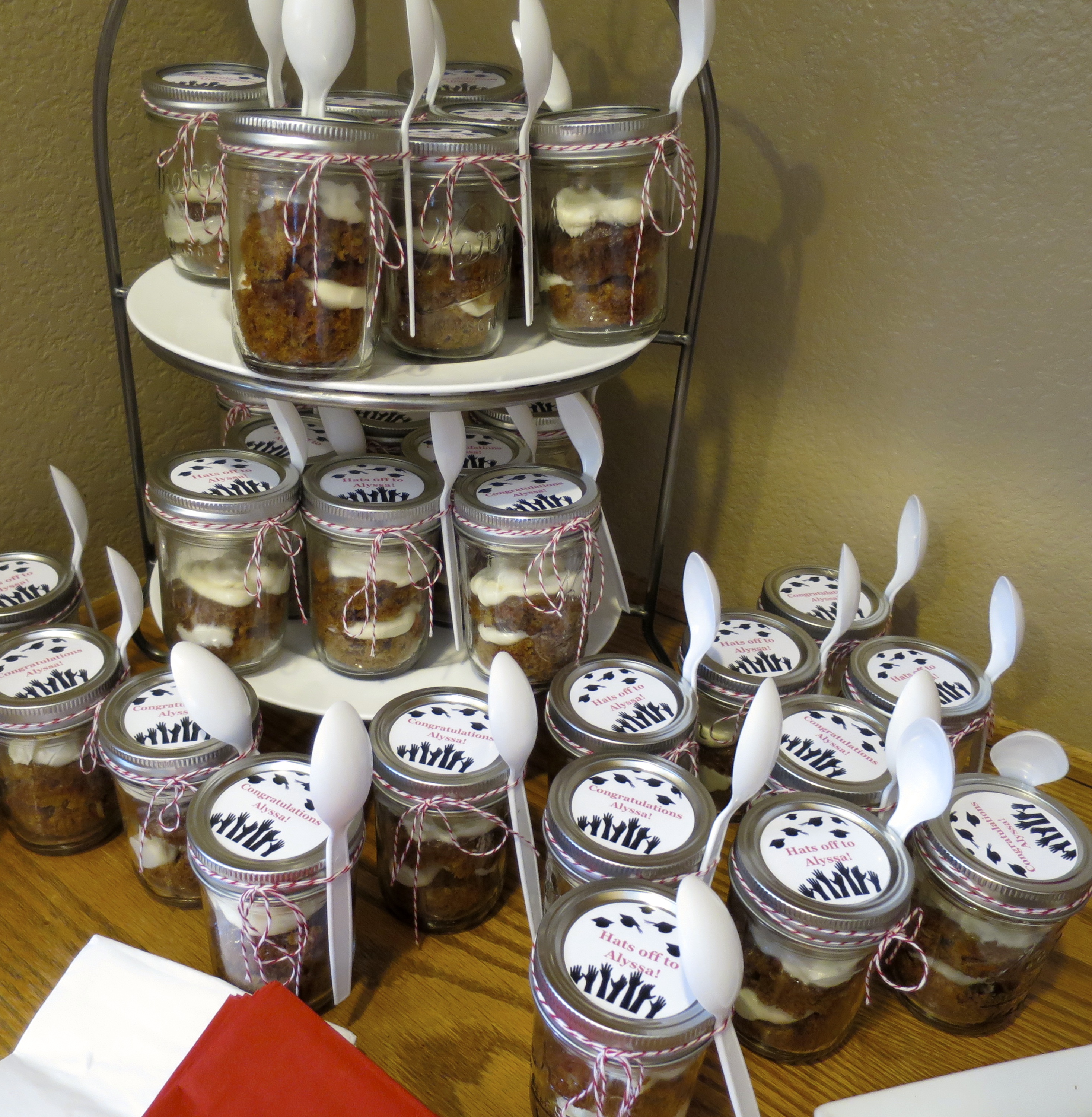 In the past when I have set up an Ice Cream Sundae Bar, I have pre-scooped ice cream into cupcake liners and froze them scooped and ready to serve. This has worked well when I served them directly from my freezer. But this time I also needed to transport them and keep them frozen. Something the pre-scooped ice cream in cupcake liners would most likely not hold up to. Again – I have a lot of mini mason jars on hand.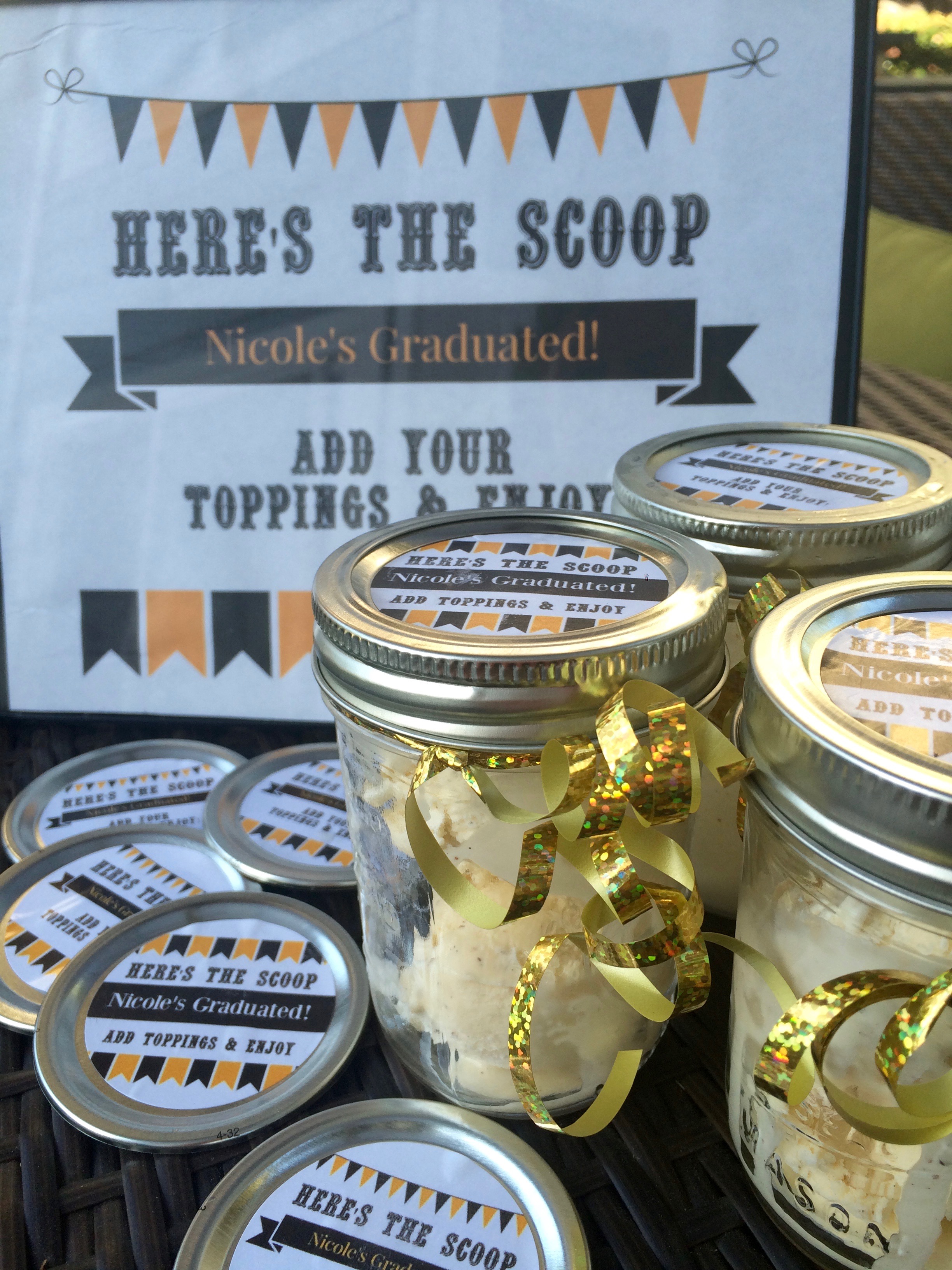 So, there it was! My answer. I decided to scoop the ice cream into the mini mason jars. I could completely scoop them up ahead of time and have them ready to go on the day of the party. I simply filled an ice chest with ice and laid the jars on top of the ice. Ice does work best sitting on top of what needs to be kept frozen, but I was afraid that the moisture of the melting ice would smear the ink on my homemade labels. So the jars sat on the ice instead. Not to worry though – it worked perfectly!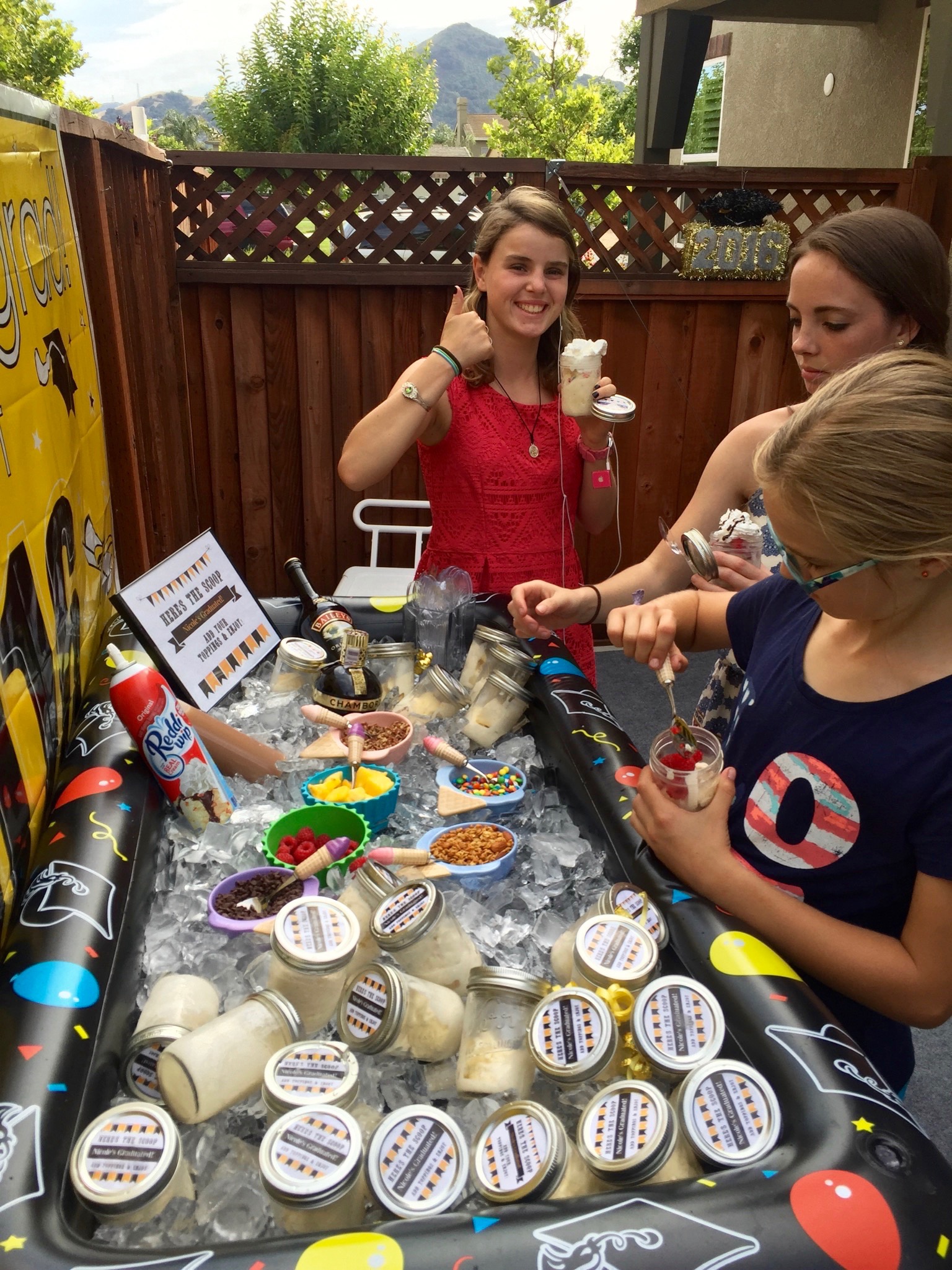 It was easy to pack everything up and transport it to my ex's home. He had the table set up in the shade and I brought the rest. After everyone ate – I set up the table and put out the ice cream and toppings. I nestled everything into the ice. The ice is in a table top inflatable buffet serving bar. I had this buffet from two years ago as well. I used it then to keep food chilled. I have used it at non-grad parties, and I simply cover the buffet with a colored plastic table covering, fill it with the ice, and tuck the table covering in under the buffet. Works perfectly.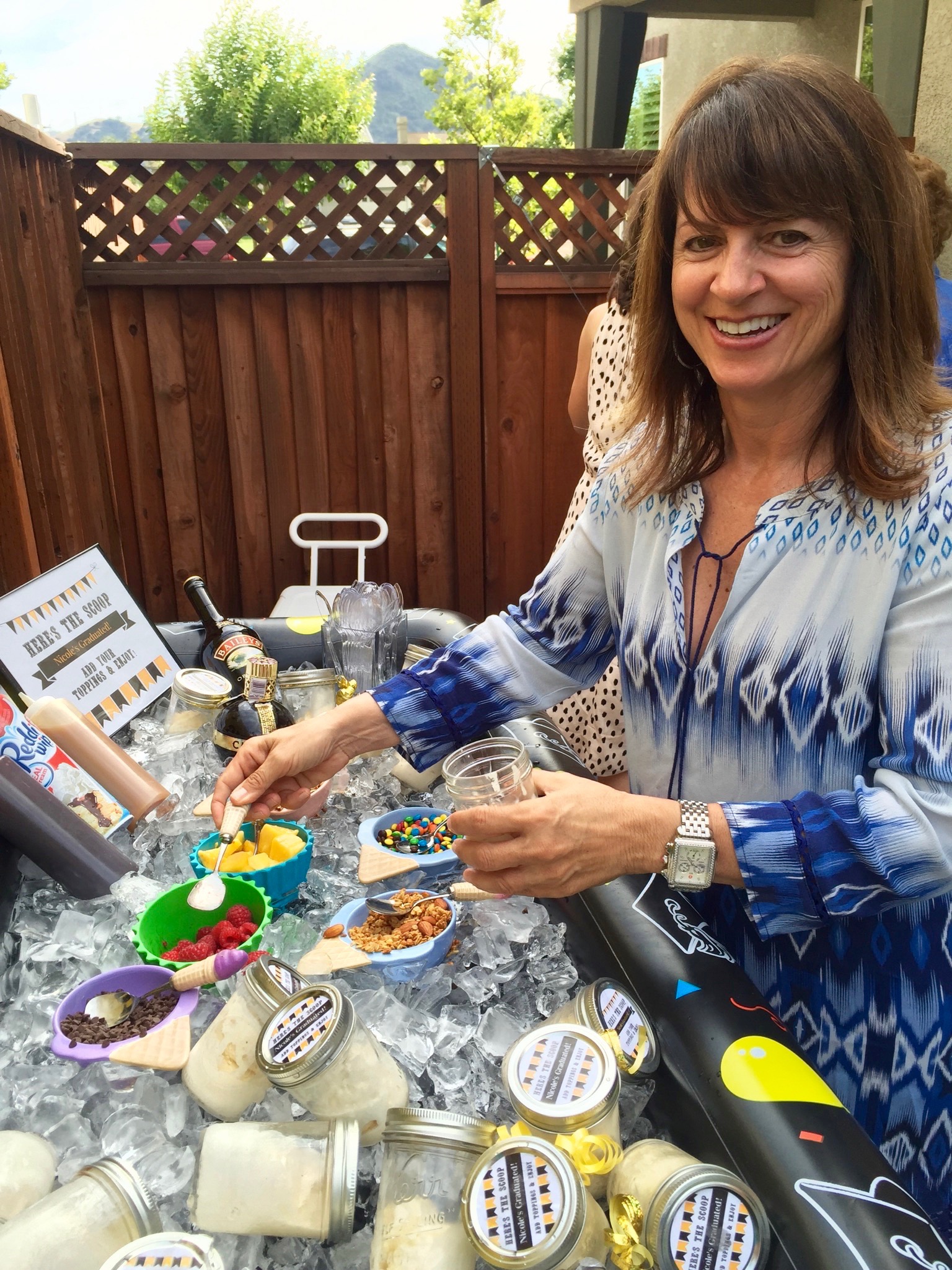 Let me just say – everyone loved the ice cream. I included a few "adult only" toppings. I love Chambord and Baileys – I think they are perfect ice cream toppers 🙂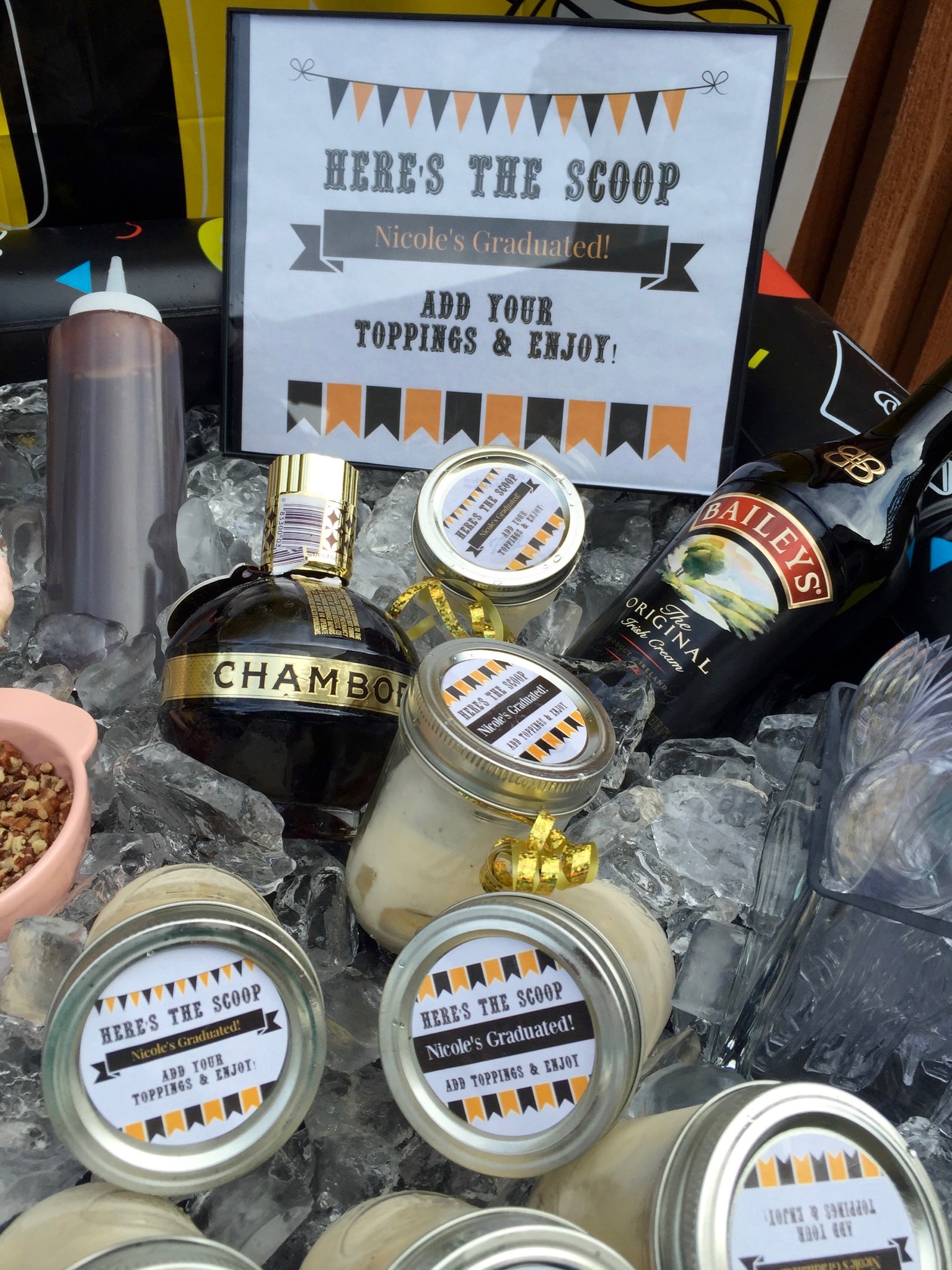 I think one of the reasons these were such a huge hit is because they were small. Really, there was not a lot of ice cream in the jars. The jars were small, and I had to leave room for the toppings. Since they were small bites of dessert, more people than usual picked one up to enjoy. They were also such a huge hit because everyone had fun picking and choosing their very own toppings.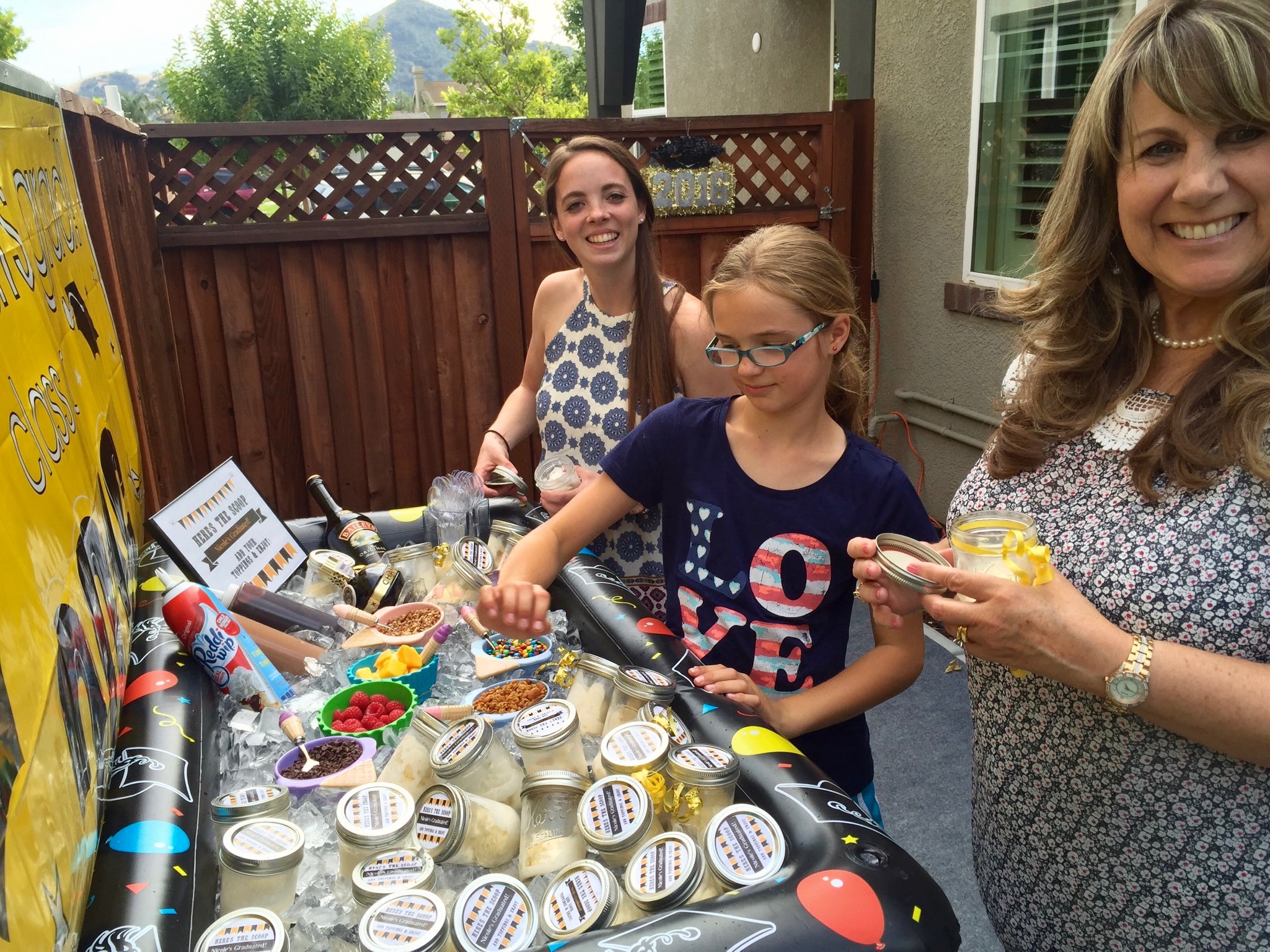 Not only was this the easiest ice cream sundae bar ever – it was delicious. A huge hit!
Parties are always fun, and this one hosted at my ex-husband's house, started with an Evite, Yes, you know I love Evite! This one included a graduation picture of of my daughter. Her school colors are black and gold. Go Buffs! And this Evite was a perfect complement to her grad picture!

Ice cream is not limited to graduation celebrations – ice cream is perfect for any time!. If you are planning an End of Summer gathering check out this Evite: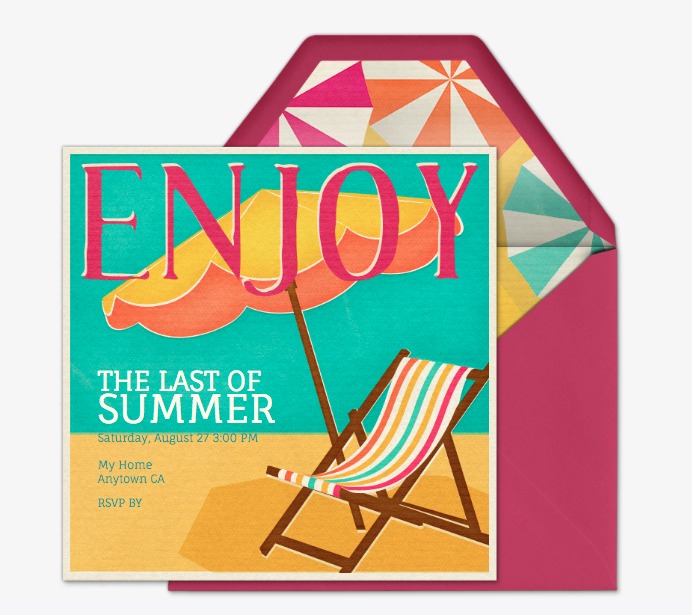 Or if you just want to have a sweet ice cream party – here is an Evite for that event as well.

You can see why Evite is my go-to invitations when I plan my get togethers. There are so many great ones to choose from.
This ice cream sundae bar is really the best! What toppings would you include?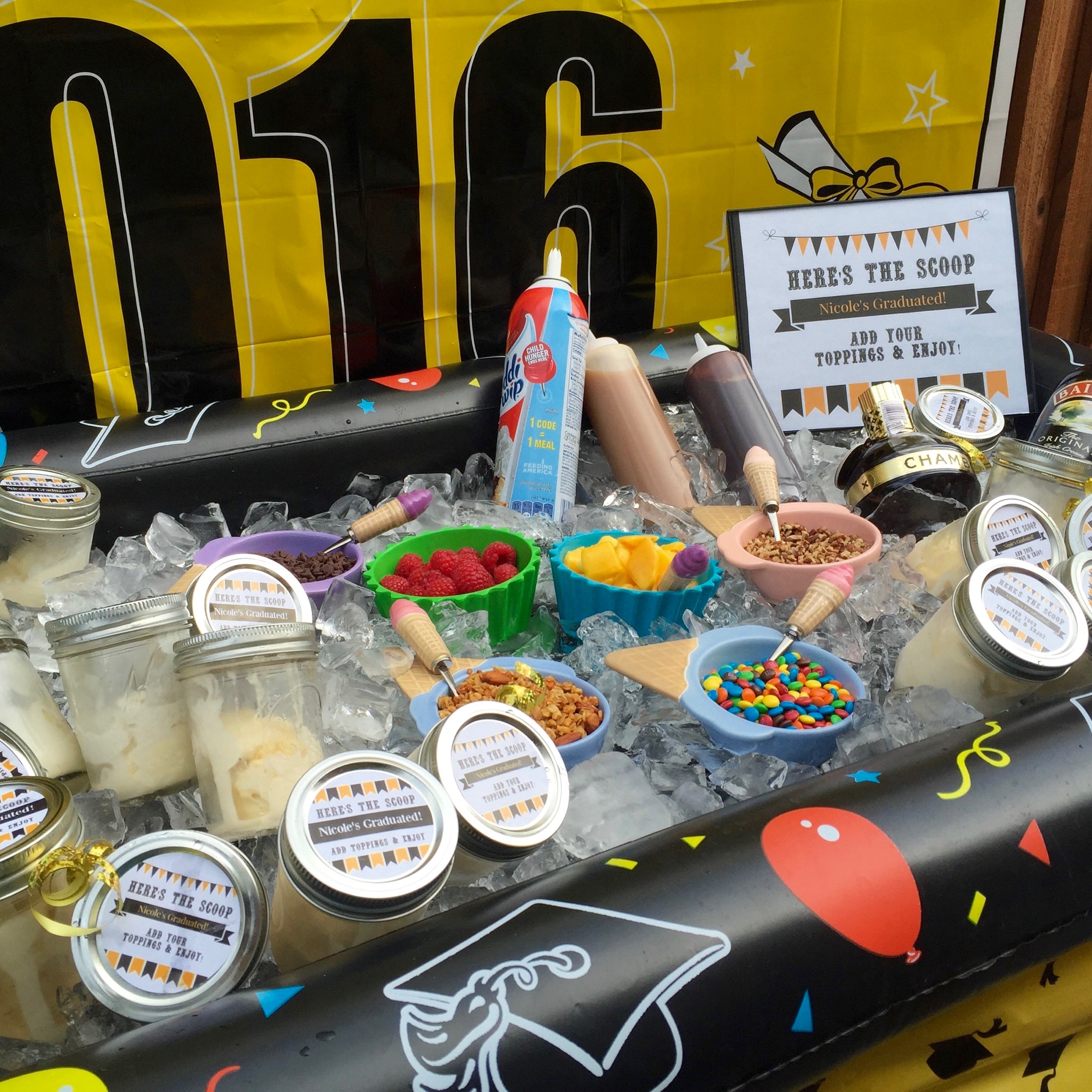 This post is in collaboration with Evite.com and their Evite Influencer Program. #BeThere #Evite