Easy is good. Easy is great, but only if easy is also delicious. Well, this salad is oh-so very delicious. On top of all of that? It is a beautiful! I love how simple it is to put together this Bruschetta Salad, how delicious all the flavors are as they layer together in every bite, and how perfectly beautiful this salad is sitting on the table. It absolutely invites your family and friends to dig on in.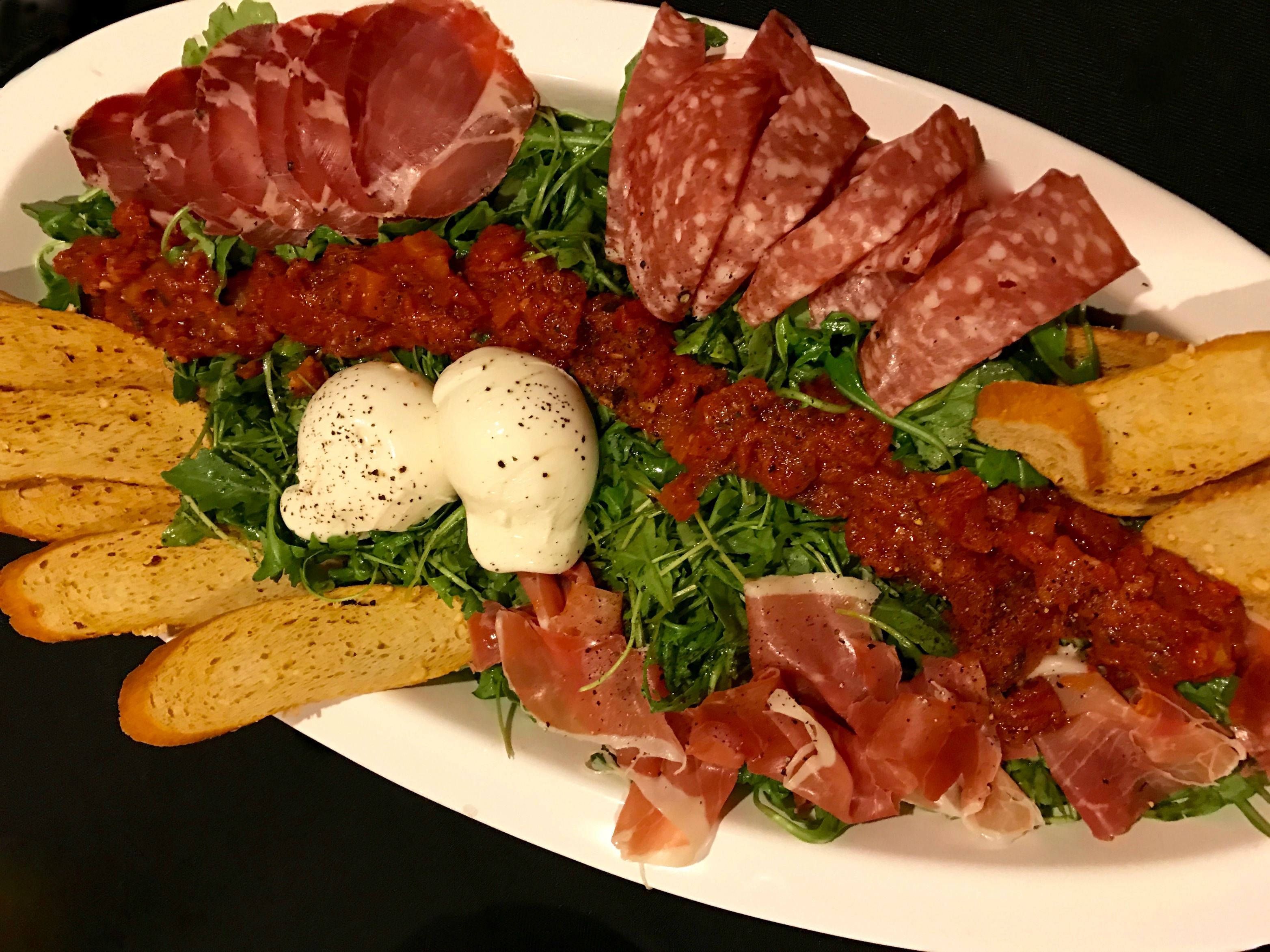 I first had this salad last summer at a end-of-school gathering. Since then I have made it a number of times and it never disappoints.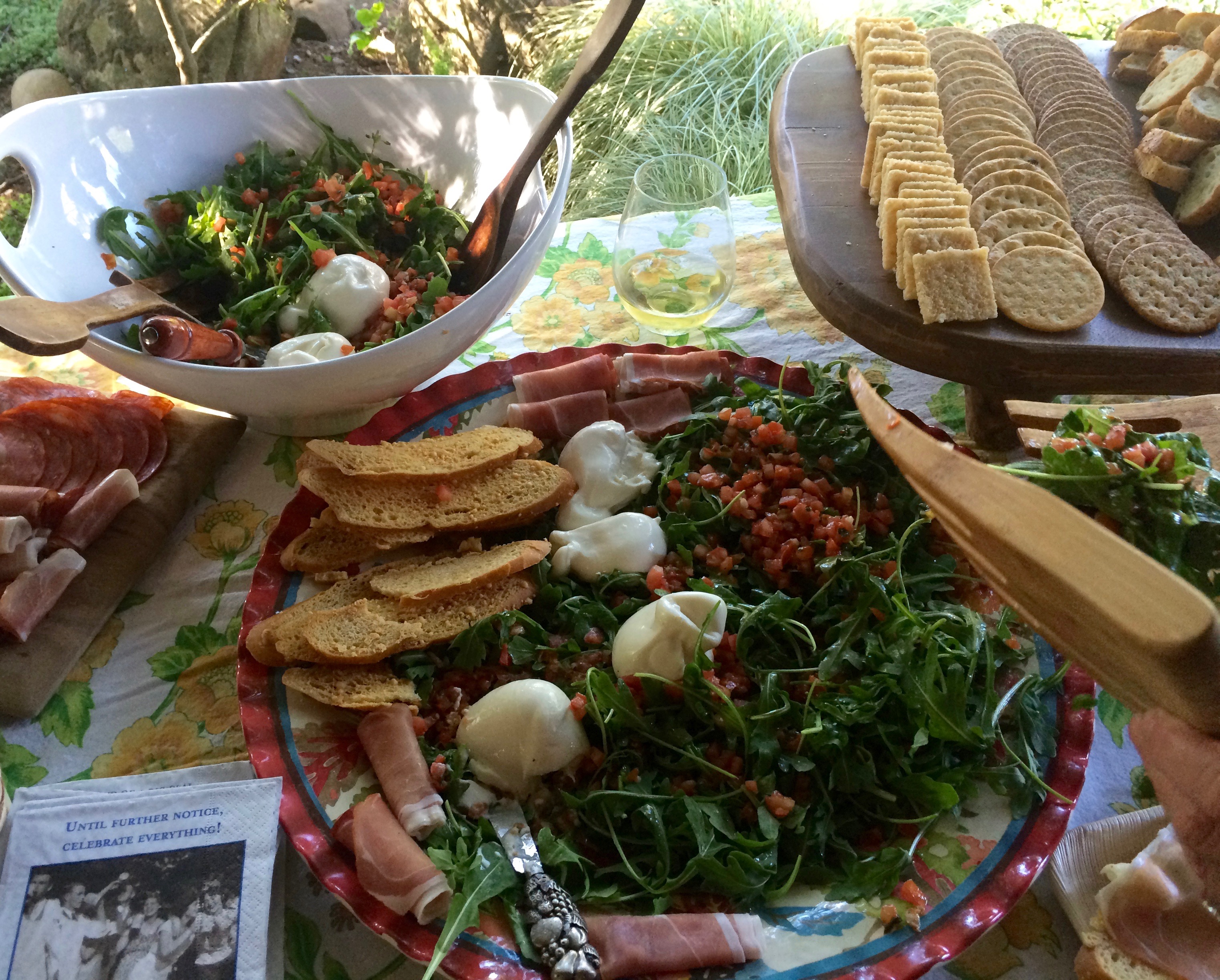 This was the perfect salad for last Friday when some of my girlfriends came over for a PJ and movie night. More on that tomorrow 🙂 With only six ingredients that can all be picked up at Trader Joe's, it is fast and easy. And did I say yummy?! Yes – totally yummy!
Easiest Bruschetta Salad Ever
Ingredients
Baby Arugula
Balsamic Vinaigrette
Jarred Bruschetta
Burrata Cheese
Gourmet Deli Meats
Parmesan Crisps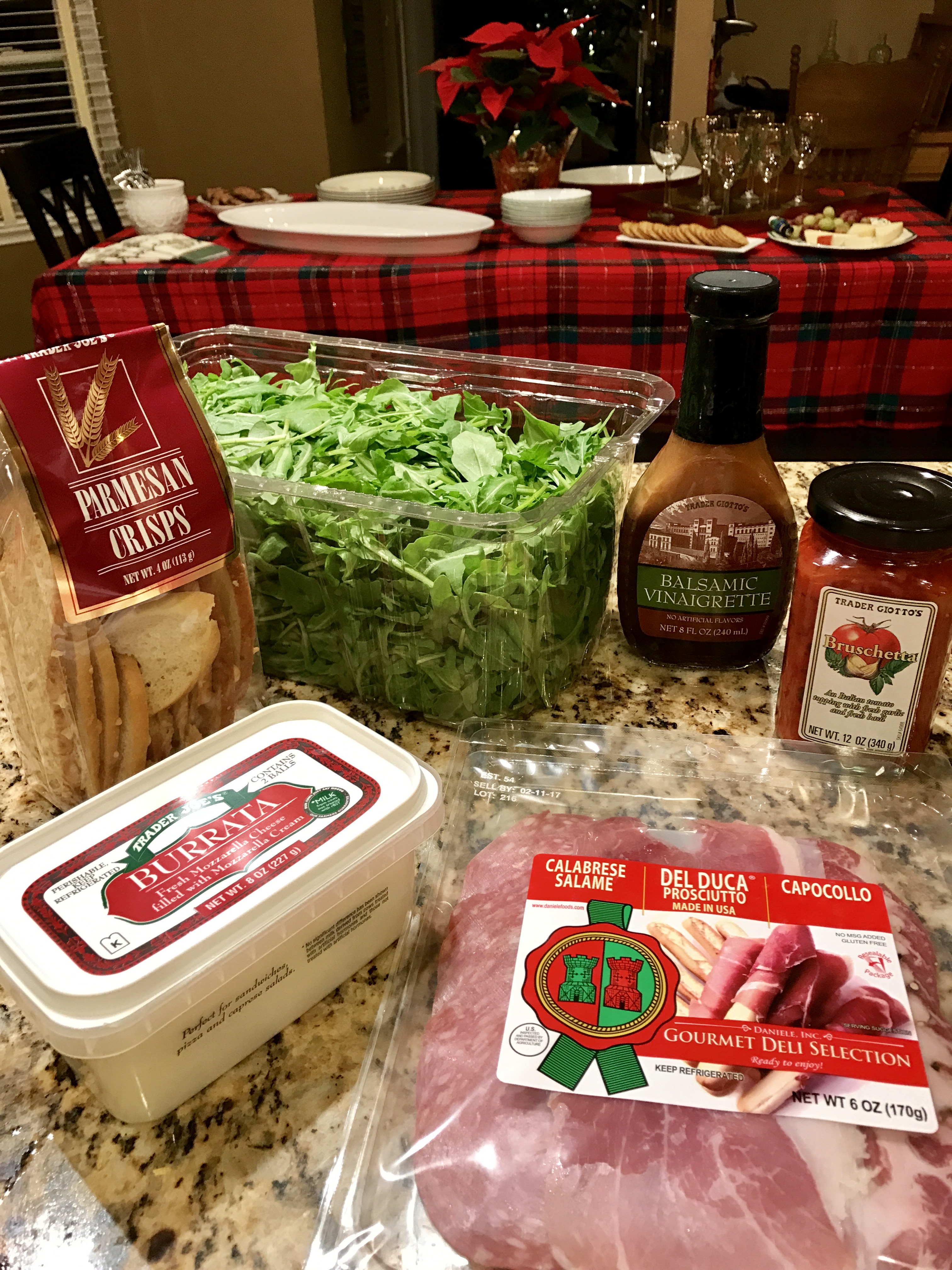 Directions
In a bowl toss baby arugula with balsamic vinaigrette to lightly coat
Place dressed arugula onto a large platter
Decoratively place the remaining ingredients onto the the arugula
Serve and enjoy!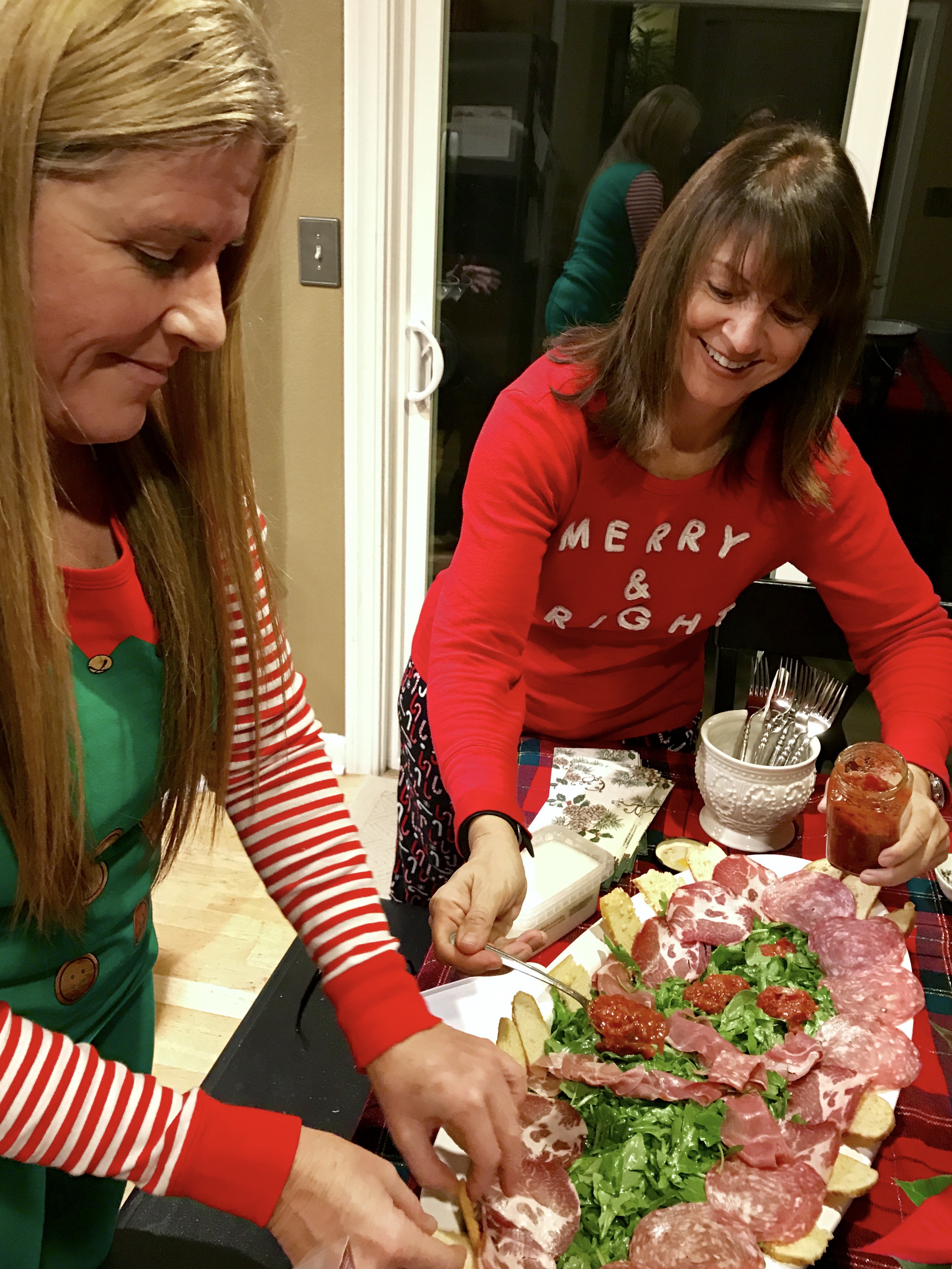 Sometimes my guests will take the parmesan crips and layer the arugula, burrata, bruschetta and meat on top and enjoy as a handheld appetizer. Sometimes we simply add it to our dinner plate as a salad. No matter how it is enjoyed, this Easiest Bruschetta Salad Ever is oh-so very delicious!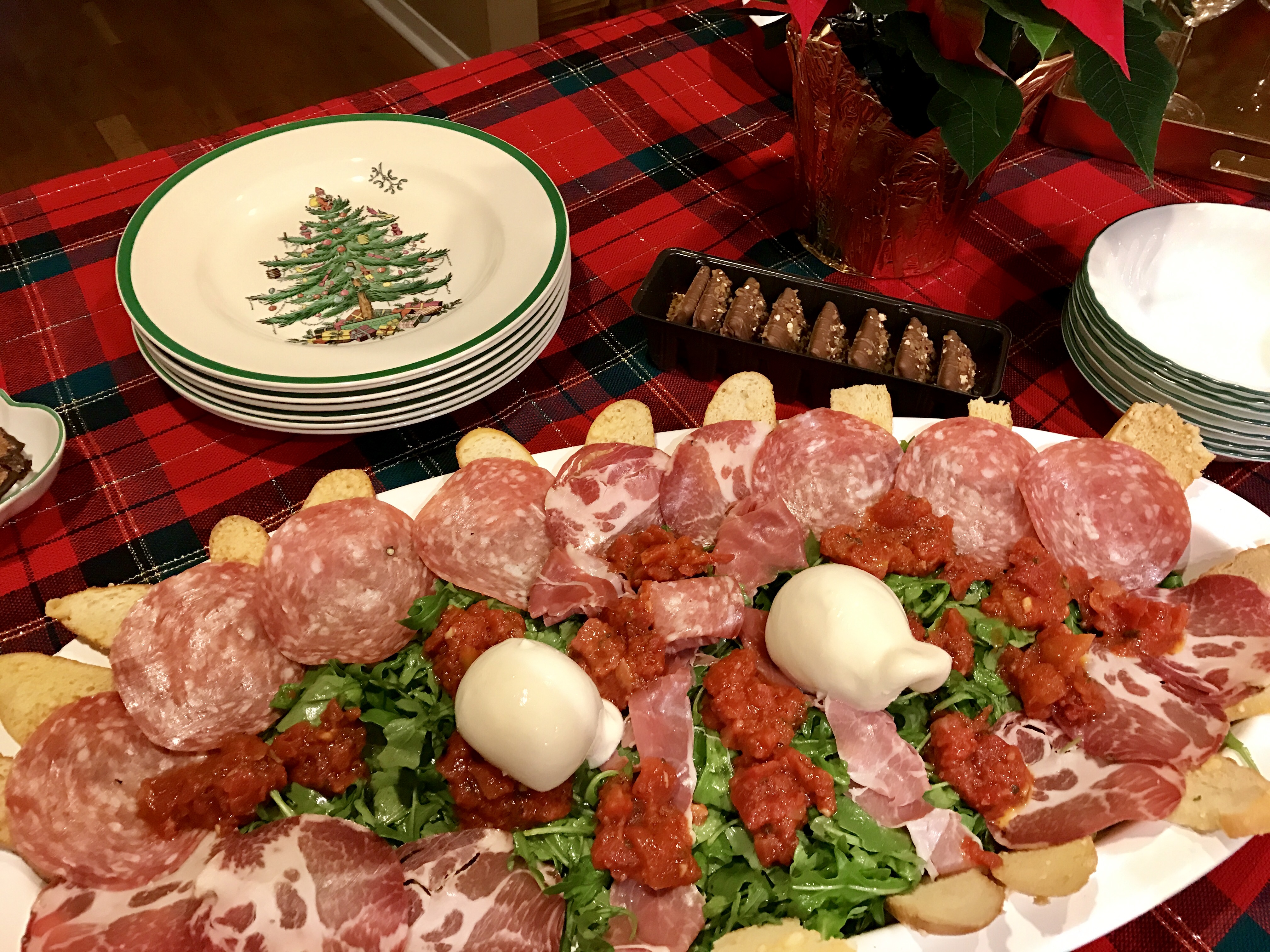 Don't you just love those Christmas jammies my friends wore over last Friday night? Come back tomorrow to hear all about our Holiday Hullabaloo – a Christmas party with a twist.