The fall weather in Northern California has been simply wonderful! We are finally getting a bit of much needed rain, but two short weekends ago the sun was shinning and the ocean breeze was blowing warm in Monterey. My husband and I got away for two short days and one night to celebrate his birthday. The weekend was spent walking the beach, the wharf, and watching the half-marathoners cross the finishing line.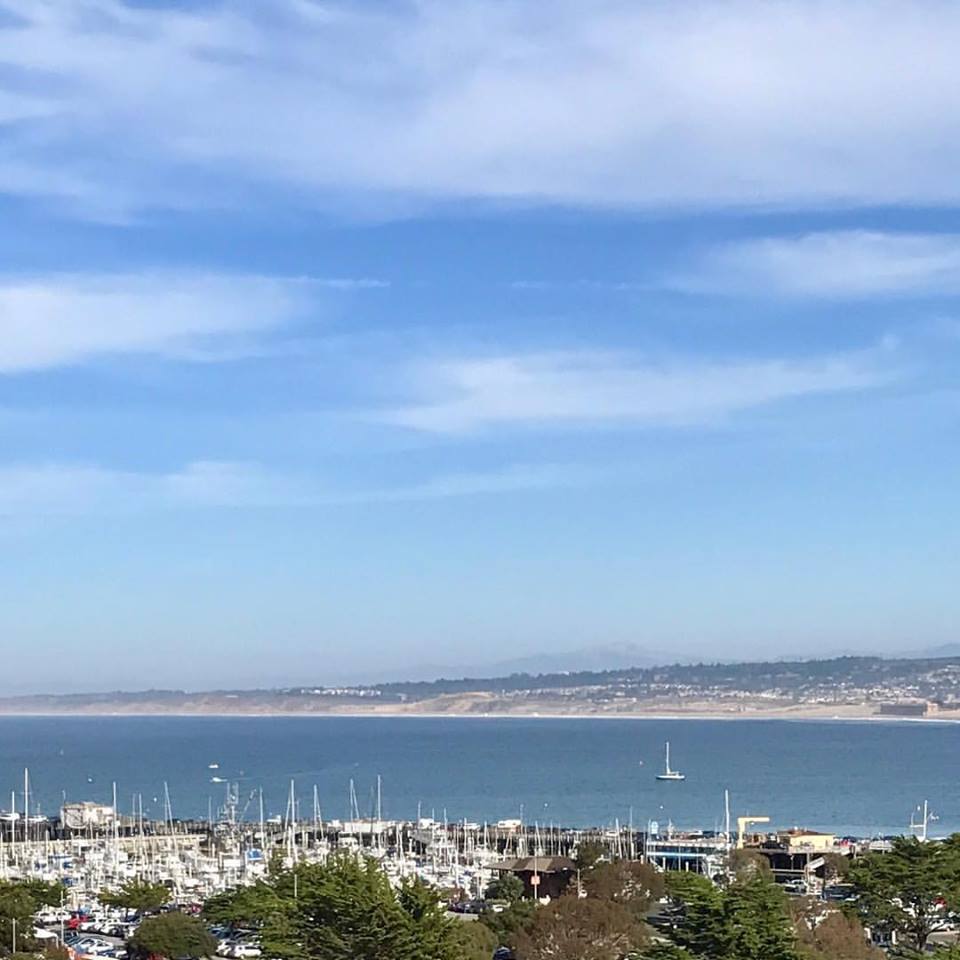 Where to Eat in Monterey, California
Monterey's Fish House
We enjoyed a delicious dinner at the Monterey's Fish House. The Monterey's Fish House is one of my favorite Monterey restaurants, but it has been years since I have had the chance to dine there. I have driven past wanting to stop, but seeing the long lines of waiting patrons lounging on the landing has had me drive right on past. This time though, we made reservations! Yep – simply making reservations made all the difference.
The place was still packed and many, many people were waiting upwards of an hour for a table or a space at the counter. Since we had reservations our wait was under 15 minutes.  The Fish House has been around for many years, it is a casual place, and the restaurant is always hopping with activity. This is a place were you will see families with small children and couples enjoying a date. The food is simply the freshest and so wonderfully prepared. While I love the ambiance – lively and casual – it is a bit noisy. The tables are scrunched in close together so you hear your neighbors' conversations and they will hear yours. If you want romantic and quiet, you might want to look somewhere else. If you want delicious and lively – this is your place!
We enjoyed an appetizer of grilled artichokes and dinners of grilled sole dore style and the special of grilled halibut.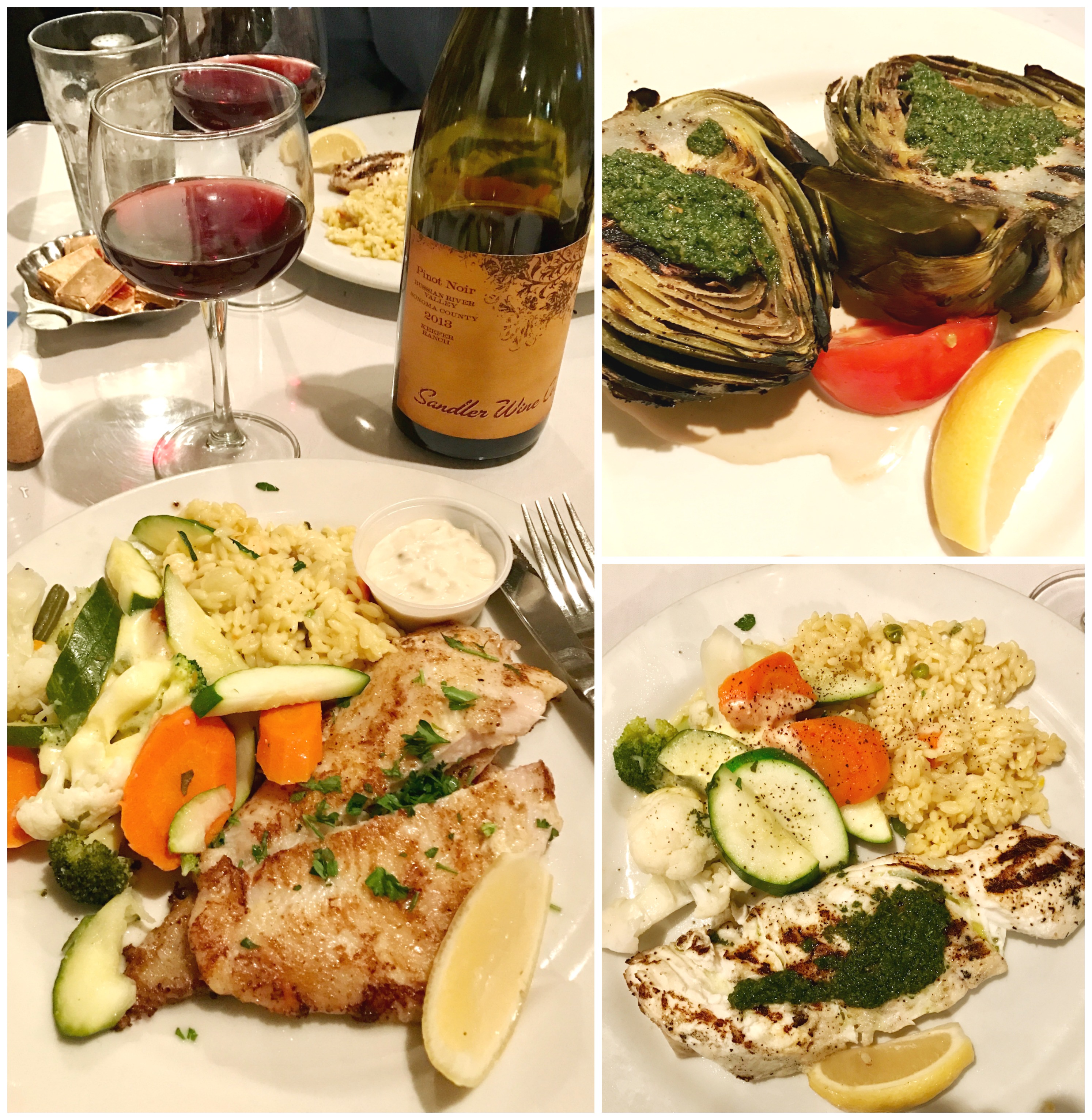 The Wharf Marketplace
The Wharf Marketplace was the perfect place to stop for breakfast after a walk on the beach.  This was a new place for me, and what a wonderful surprise it was. This place is part farmers' market, part deli, and part restaurant. They also have a wine bar and frozen yogurt. There is a bit of everything here for everyone.
The building was once a train station and sits in the middle of a parking lot. While we walked over from the Marriott there is plenty of parking. They have lots of outdoor seating and we enjoyed sitting at the high tables watching the half-marathon finishers strolling (and a few limping) by while proudly wearing their hard earned medals.
Gavin and I both ordered the Cass' Special which is one egg over easy, arugula, and avocado on whole grain farmer's bread. Gavin ordered his with a side of bacon. Yum! It was all delicious.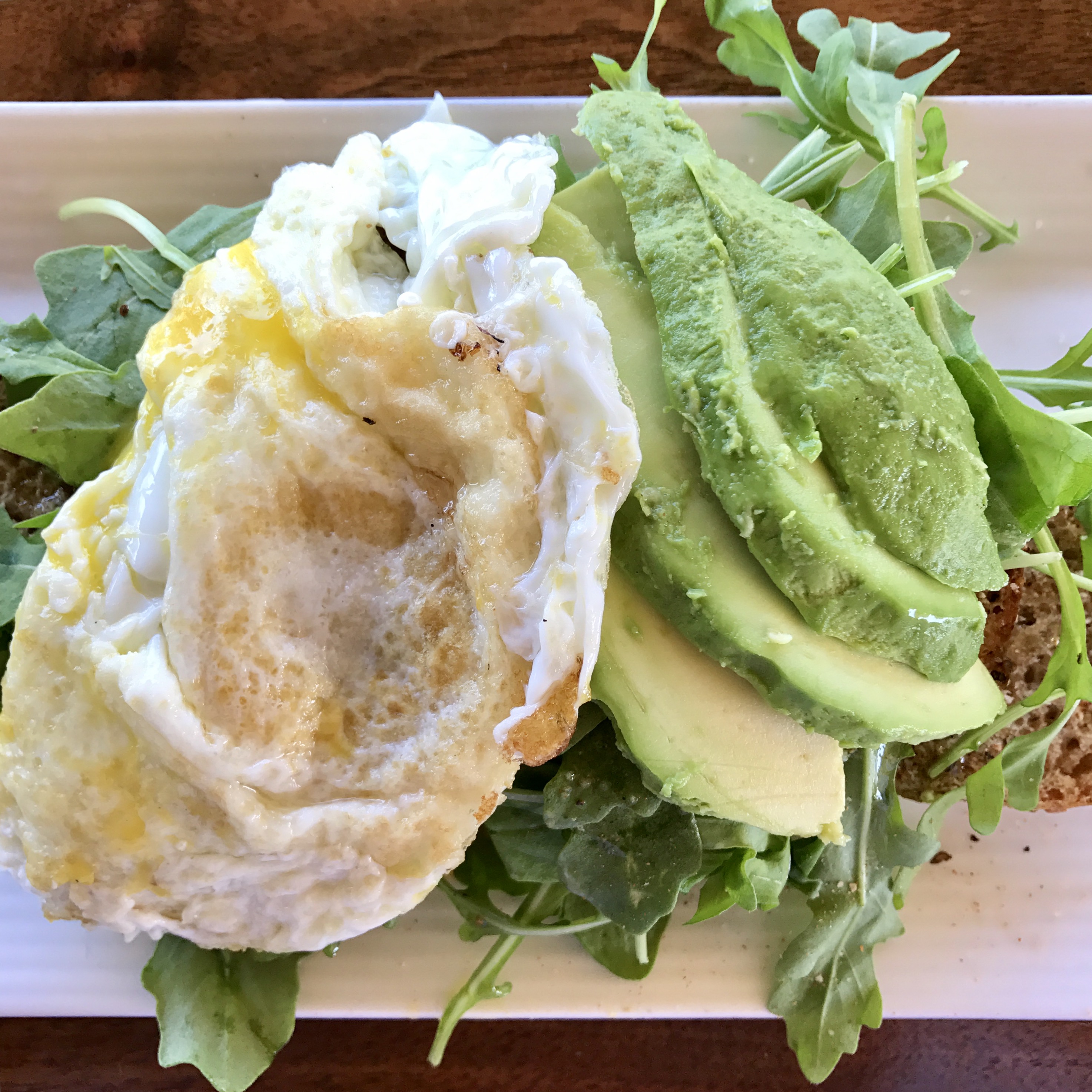 There was so much to choose from! This is perfect spot to pick up picnic supplies as you head out on a drive along the coast. Point Lobos is one of my favorite picnic and hiking spots along Hwy 1.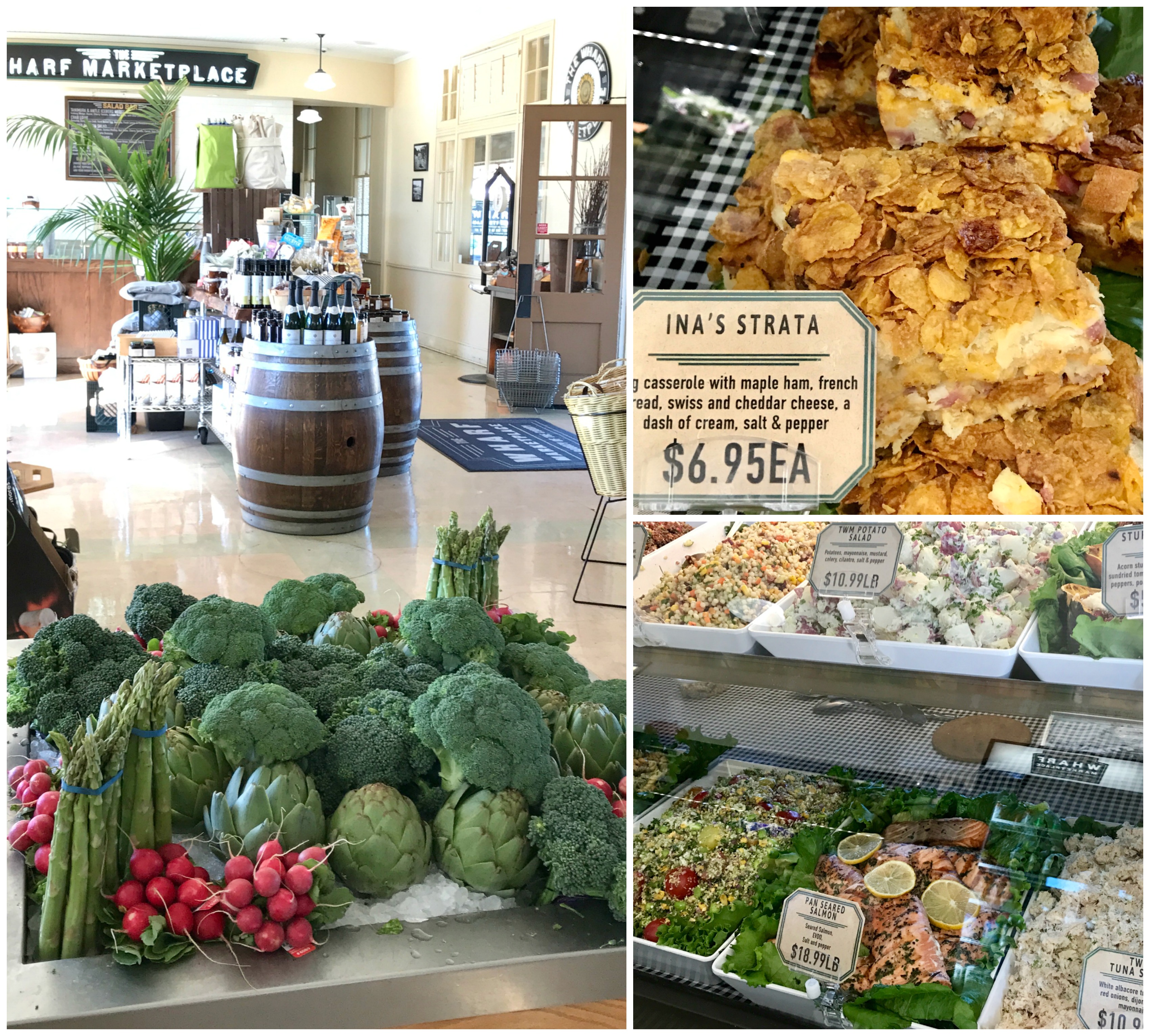 If you want to visit:
Monterey's Fish House 2114 Del Monte Ave, Monterey, CA 93940 (831) 373-4647
The Wharf Marketplace 290 Figueroa St, Monterey, CA 93940