A Sunday afternoon spent at Big Sur River Inn is about as relaxing as you can get. While this restaurant is a two-hour drive from my home – it is worth every moment. Pack your car with a blanket,  a book, and maybe a beach chair and you are set for the day.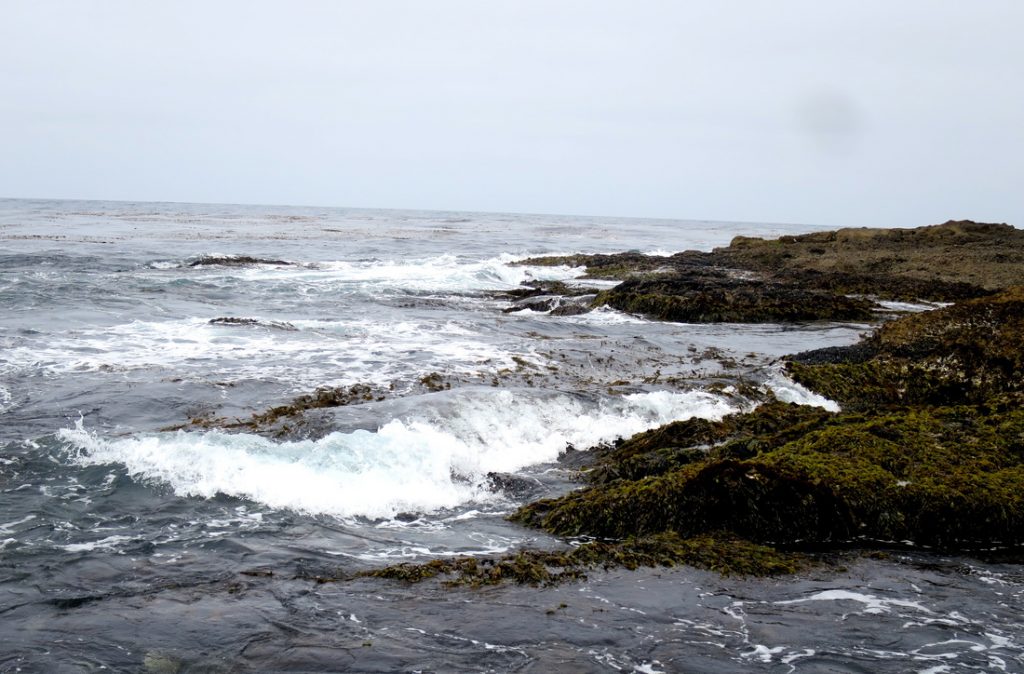 Before you get to Big Sur River Inn you need to stop at Point Lobos and take a walk along the bluffs. This State Park right on the water has easy trails that meander along the edge of the bluffs. You can get up high and look down at the coves or follow the trails to the sandy edge.  In between you can find lots of tide pools to explore and baby crabs running in and out of the crevices. They have restrooms and picnic tables so you can make quite a day at this location.  In the winter months you can often spot migrating whales – always a great sight to see. On our Sunday visit we spotted many seal lions. We simply followed the barking echoes. They couldn't be missed.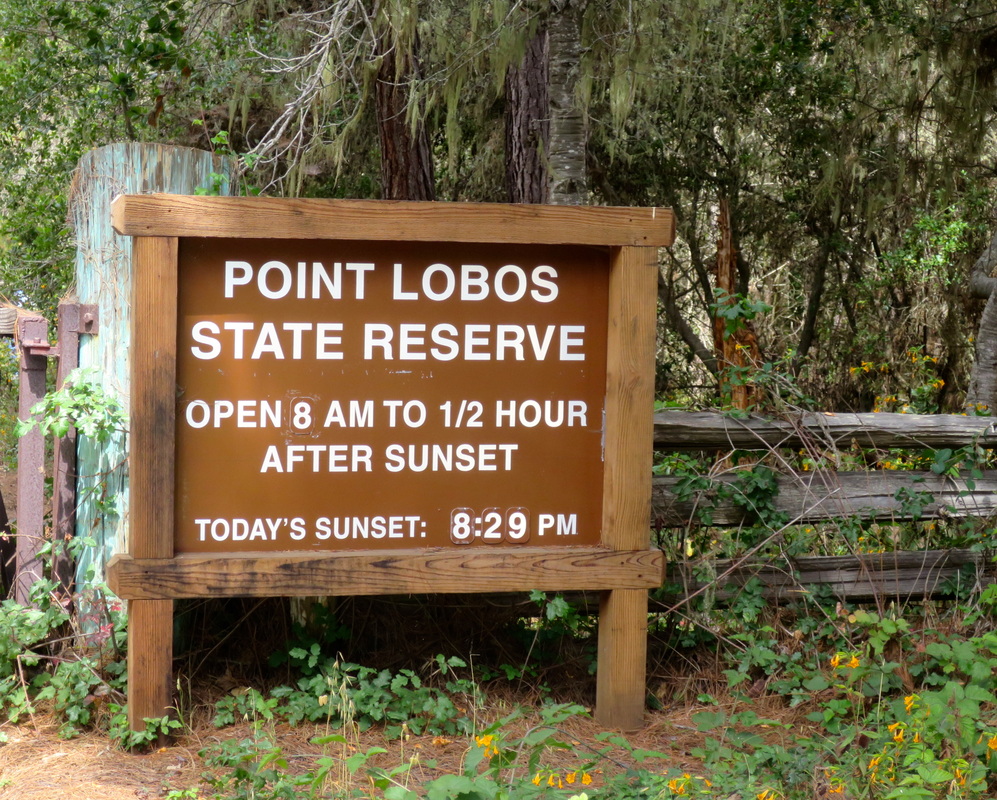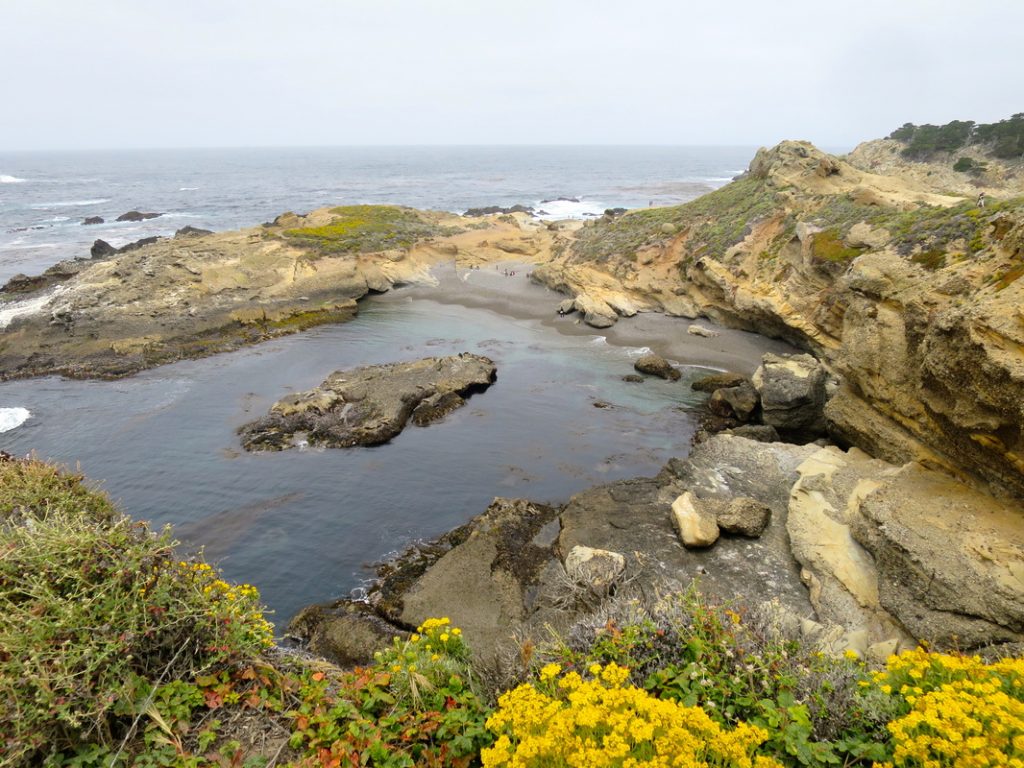 Traveling another 30 minutes south on Highway One – a joy to drive in and of itself – the views are spectacular! You will eventfully head inland a bit and before you know it you will see the sign for Big Sur River Inn. While this restaurant does have inside seating, it is best to head on out to the deck! The have live music every Sunday and the deck overlooks the river. Good food, good drinks, live music, a beautiful setting what more could you ask for?  Well, how about an after meal siesta along the river's edge?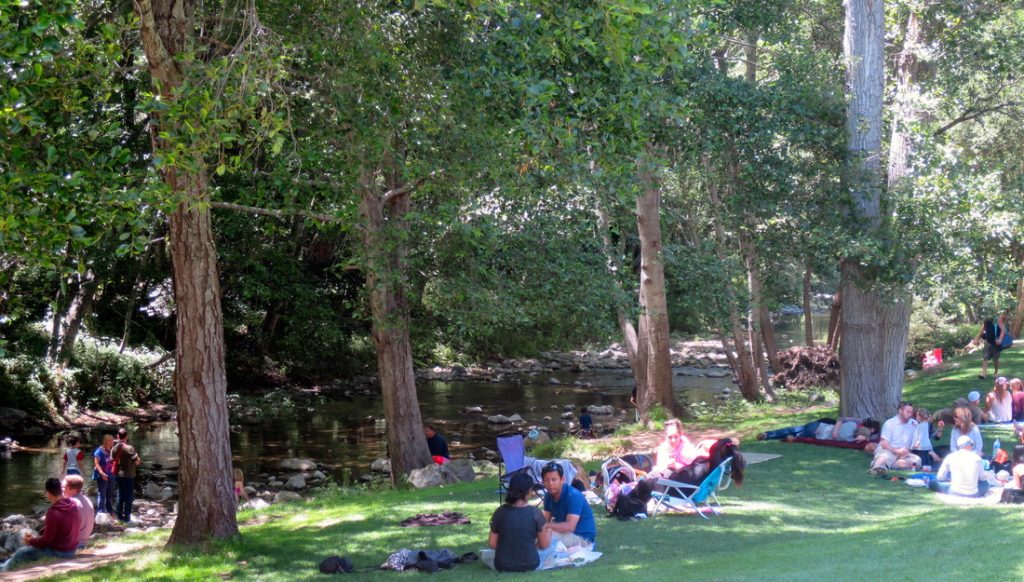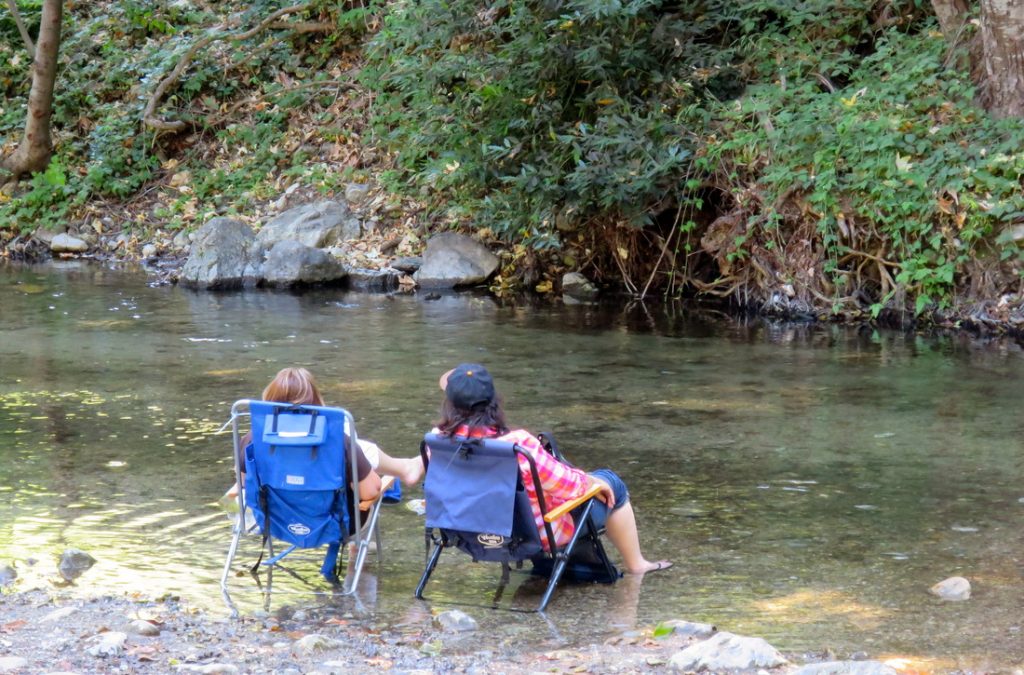 The river and green grass area is open to hang out and lounge at. Spread your blanket or open your chair and continue the relaxation. On hot days, many people simple stick their chair right in the middle of the river to sit and chat.  Kids and dogs abound.  Play a game of frisby, cards, or read that book you have been meaning to get to.  With bar and appetizer service available on the river, the live music right there – you cannot go wrong! This is a gem of a place! And since this last Sunday had the US soccer team playing in the World Cup – we were even able to sit at the bar and watch he second half. First half being spend down on the river's edge. Oh, and what an exciting second half that game was!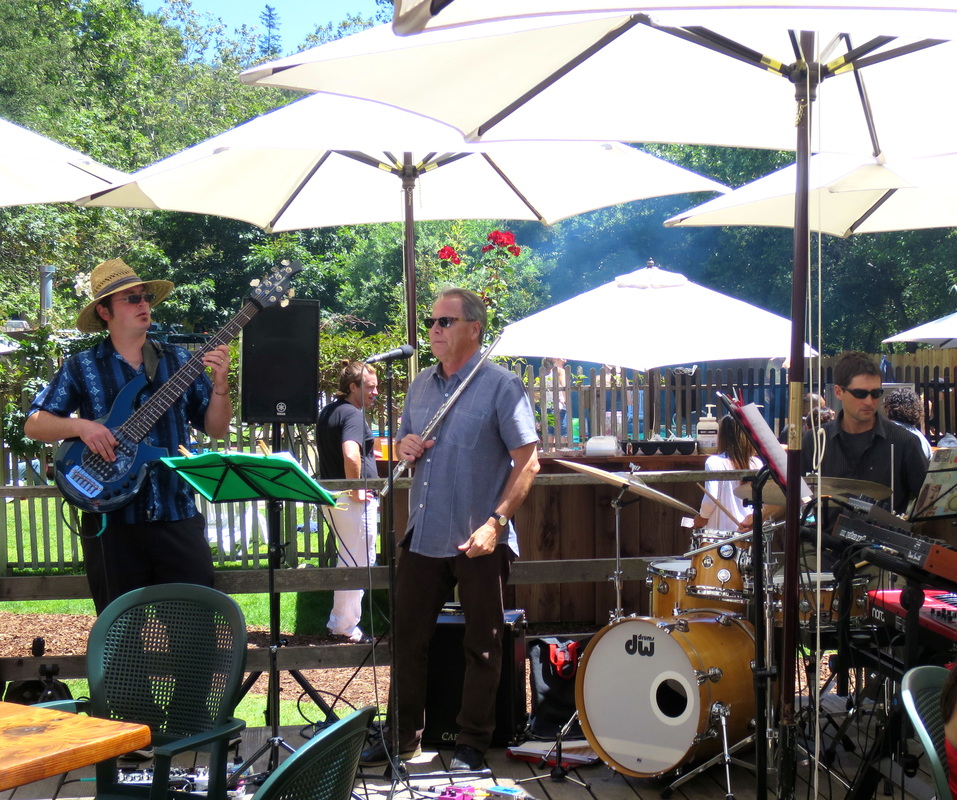 During our lunch we had a pleasant surprise performance by a 10 year-old named Lily Richards. She belted out an Ella James tune for all of us dinning on the deck. This little girl was sitting at the table next to us with her parents. We overheard her talking about singing, and we watched her numerous times bounce up and head to the band to have a short conversation. She was very excited to sing and was counting down the tunes until it was her turn. Well I am sure the band members thought they were just appeasing this little girl by handing he their mic to sing a cappella. What a treat we had. This pint-sized performer nailed it!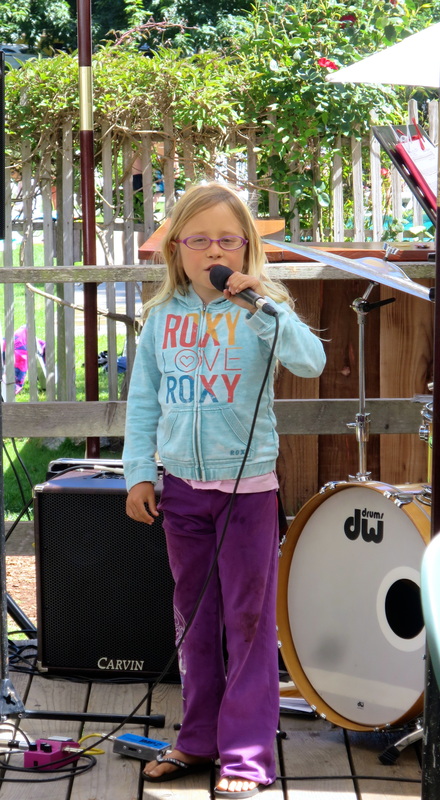 While dining, the live music was more of a backdrop to the people chatting and laughing, glassware tinkling, and kids splashing in the river; however, thirty seconds into this little girl's song and the crowd was silent. Initially the sound was turned low, but upon hearing this girl's perfect pitch and powerful voice the band members turned up the volume so we could really hear Lily. While diners were snapping pictures with Lily, we chatted a bit with her parents.  They gave me permission to post her picture and told us about her youtube videos. This little girl is a natural performer.
So while Big Sur River Inn is a two-hour drive for me – it is worth every minute when you make a day out of it.  A little hike at Point Lobos, the beautiful views as you drive over Bixby Creek Bridge, lunch, live music, and an afternoon relaxing on the river's edge.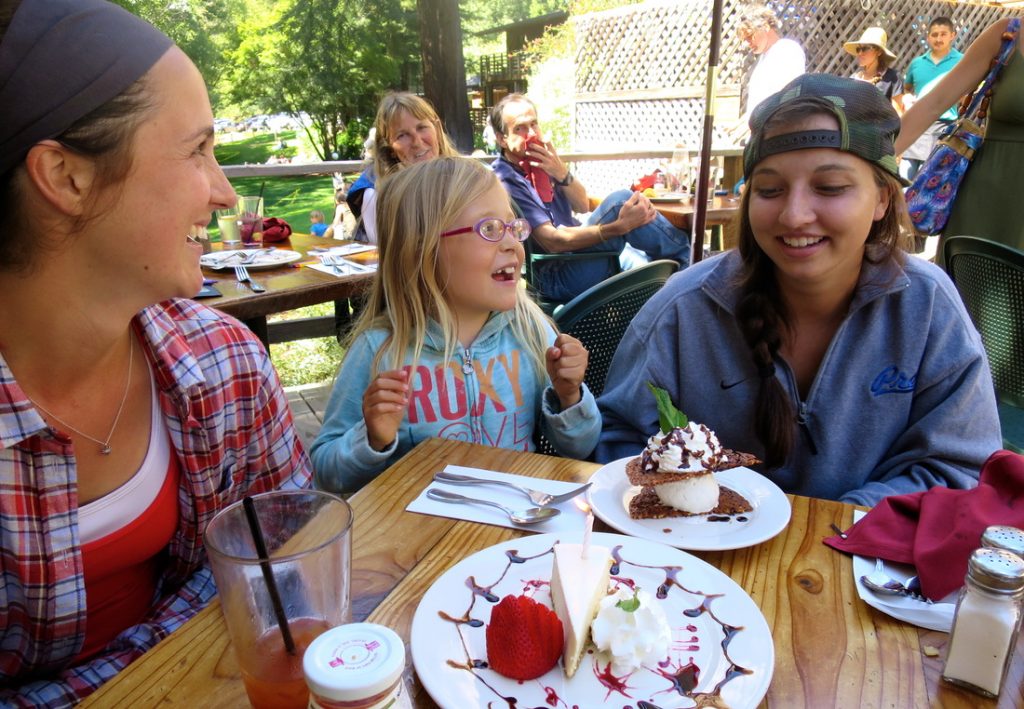 It is a wonderful way to spend a relaxing day!