Santa Barbara is one of my favorite cities to explore and enjoy. Recently, I surprised my husband with a weekend getaway to this beautiful seaside destination. And as always – it did not disappoint. For us, Santa Barbara is a four hour car drive from our home – making it easy to get to, and yet, far enough away to make it a feel like we are on vacation.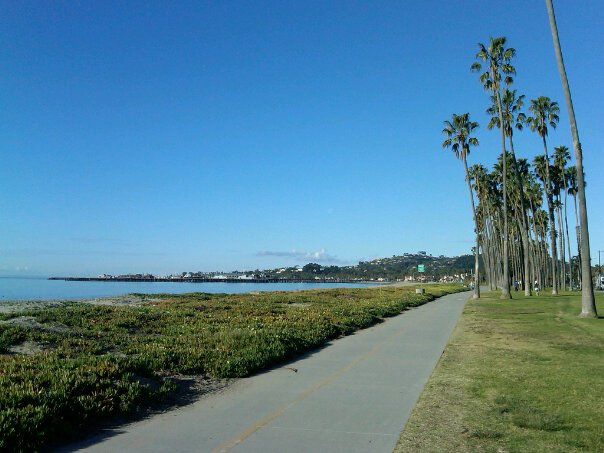 Decades ago, I lived in Santa Barbara. Like all cities over time – it has grown and changed, but in so many ways it is still exactly the same. Every time I visit, I enjoy old and familiar stomping grounds, and I also find new and exciting ventures to explore.
A weekend is not a lot of time, In fact I'd suggest you spend more time in Santa Barbara if you can finagle it. Here are a few of my suggestions of how to spend your time when you are there.
A Weekend Get-Away To Santa Barbara, California
First find a place to stay – head to the ocean and find something near or along the waterfront. We enjoyed a stay at Casa Del Mar Inn B&B on Bath Street during out last visit. The location was perfect! We were able to walk all up and down the waterfront. The room was sweet with great views, and the service was warm and welcoming. We enjoyed wine and cheese on the back patio sitting by the fire pit. They offer breakfast as well; however, we opted for breakfast out.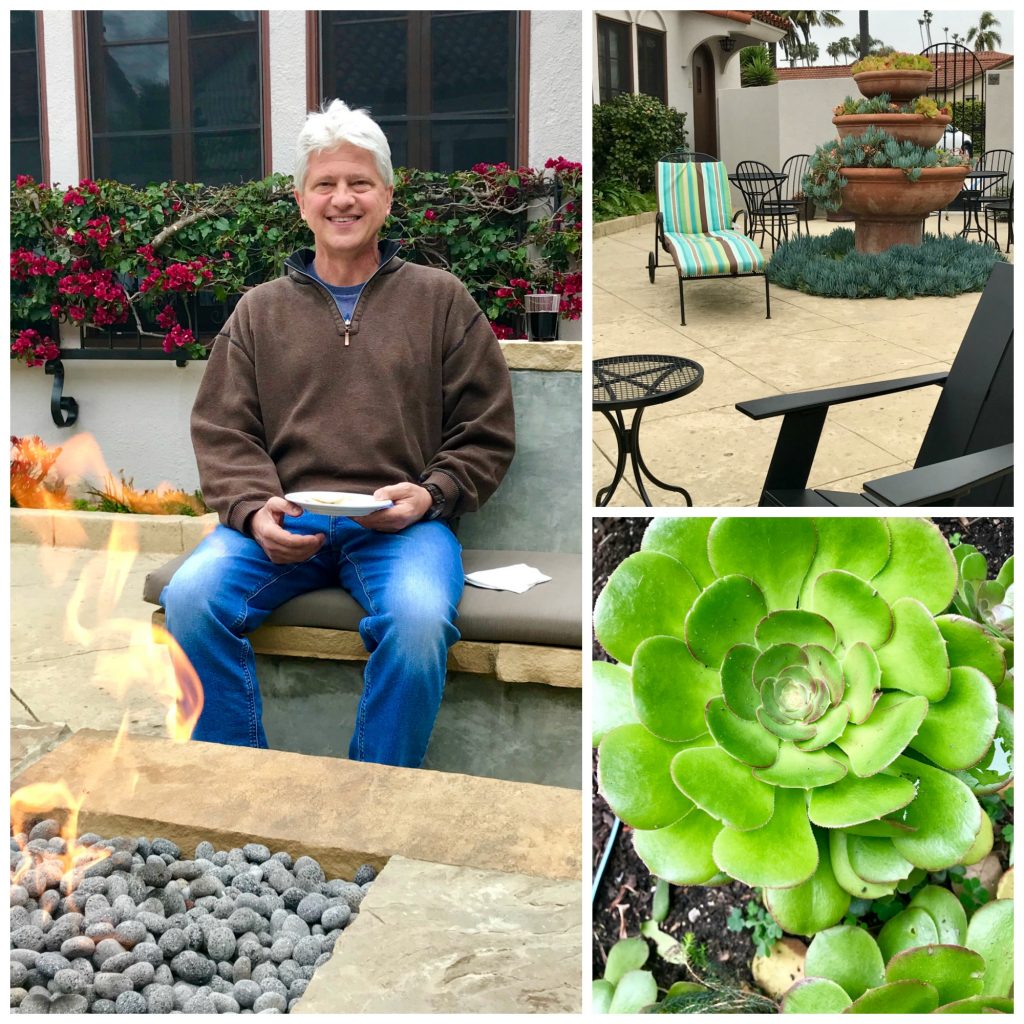 Explore
A walk down the wharf is a must as well as along the waterfront. Bikes and surries are easy enough to rent if you want to explore on wheels. Enjoy biking all along the waterfront and down to the Andree Clark Bird Refuge. It's an easy flat ride. I always enjoy walking to the harbor and out to the end of the breakwater. As a former sailor, I love seeing the sailboats. In my younger days, I did some of my best thinking out on the breakwater. Its one of those place that brings out the mediative spirit in me.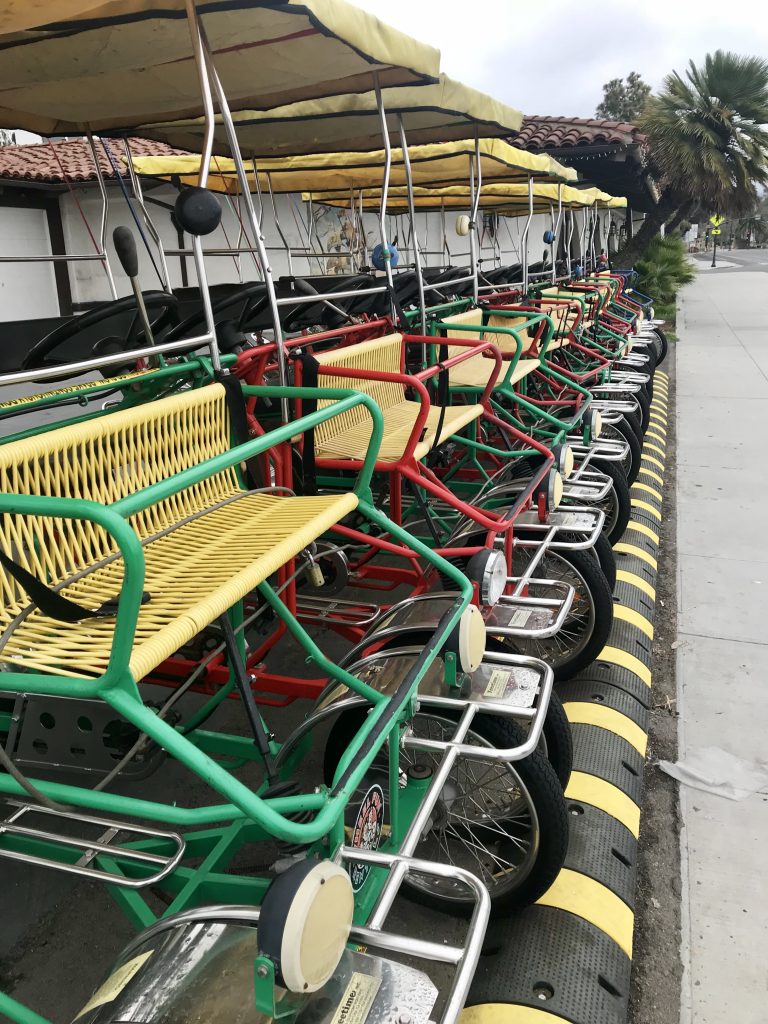 The Santa Barbara Arts and Craft show is held every Sunday along the waterfront. The exhibit hosts some 200 talented artists and there are many beautiful pieces for sale.
The Santa Barbara Botanical Garden is another must if you enjoy strolling through nature. The mostly flat trail takes you through a wide variety of native California plants. You will walk under majestic oaks, though a manzanita grove and among the cacti of the desert.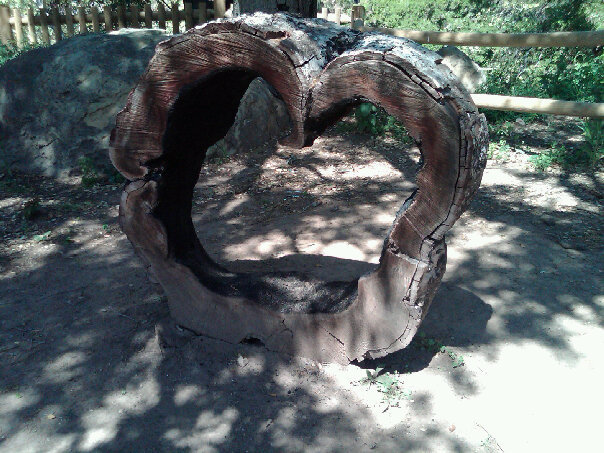 Explore a bit of history with a walk through the Santa Barbara Mission. One year we were lucky enough to happen upon a chalk art festival. The festival known as I Madonnari is held every year over Memorial Day Weekend and admission is free. If you are visiting the city over Memorial Day Weekend – it is a must see!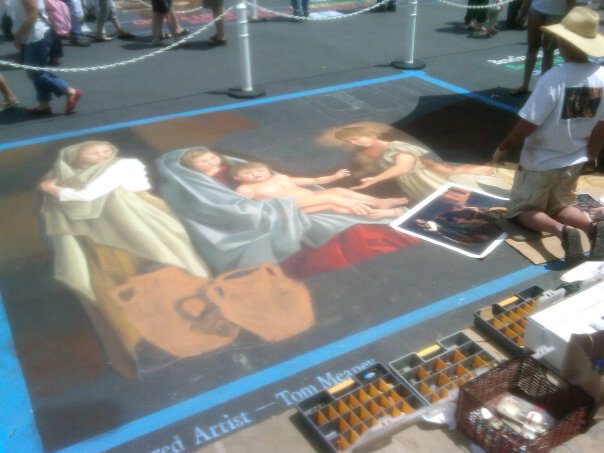 Stroll through the Santa Barbara Courthouse. I know that sounds a bit crazy, but this public building is a must see. The historic building is filled with magnificent and colorful murals, tile work, and intricate iron work. It is simply beautiful. Many people enjoy picnicking on the grounds and the photo opportunities are endless.
Since you are now so close to State Street you will need to spend some time wandering in and out of the shops that line this very busy street. You will find small boutiques mixed in with bigger box stores. Many restaurants, bars, and walk-away food markets also line this street, as well as street artists and musicians playing their music.
The Closet is one of my favorite stores to shop. It is a consignment boutique, and I always find great deals on luxury labels. I love finding a great deal, and The Closet has always had something for me to buy.
Dining
First off, there are so many wonderful choices.
For breakfast head to Sambo's. Located on the waterfront at 216 W. Cabrillo Blvd they are open from 6:30 – 2:30 and serve breakfast and lunch only. You will often encounter a line out the door, but grab a cup of coffee and enjoy the view.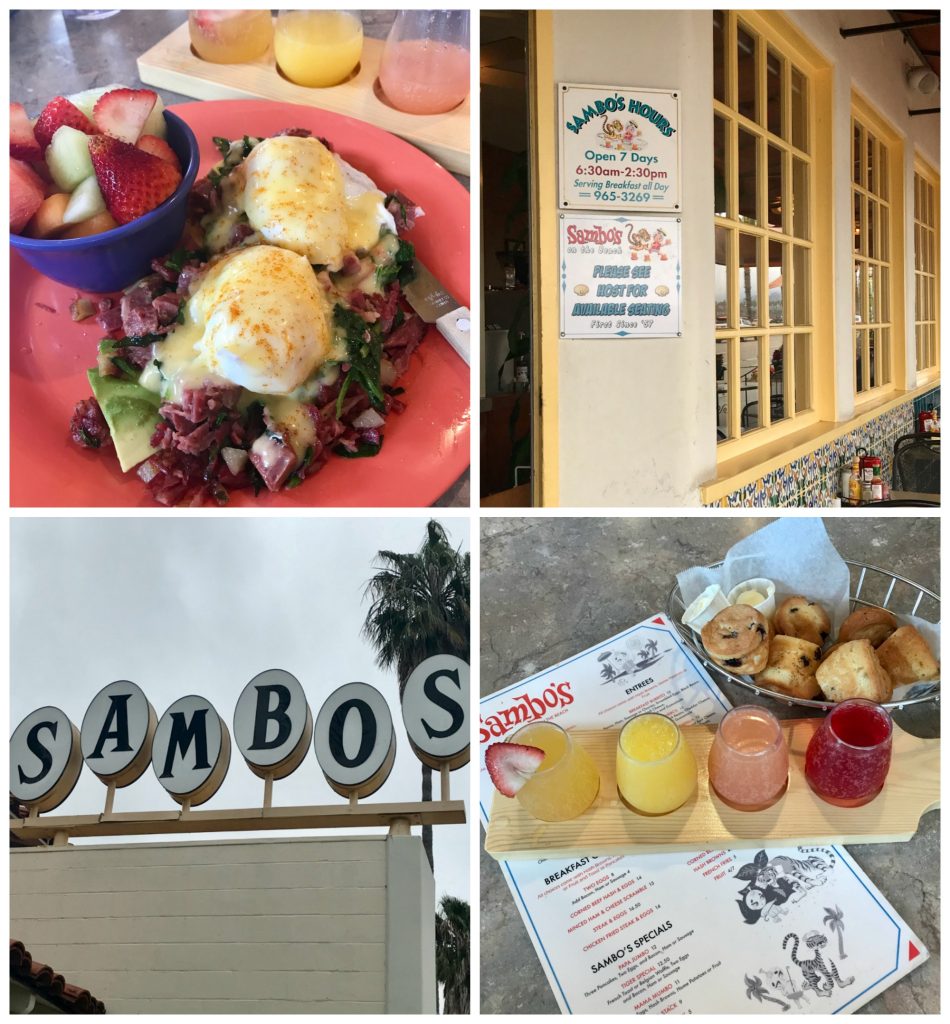 For dinner, you cannot beat the fine dinning at Toma. Truly one of my favorite restaurants anywhere for their top notch menu and exceptional service. I love the food and the complete attentiveness of the staff. Oh – they also make delicious and unique cocktail, and they have a healthy wine menu.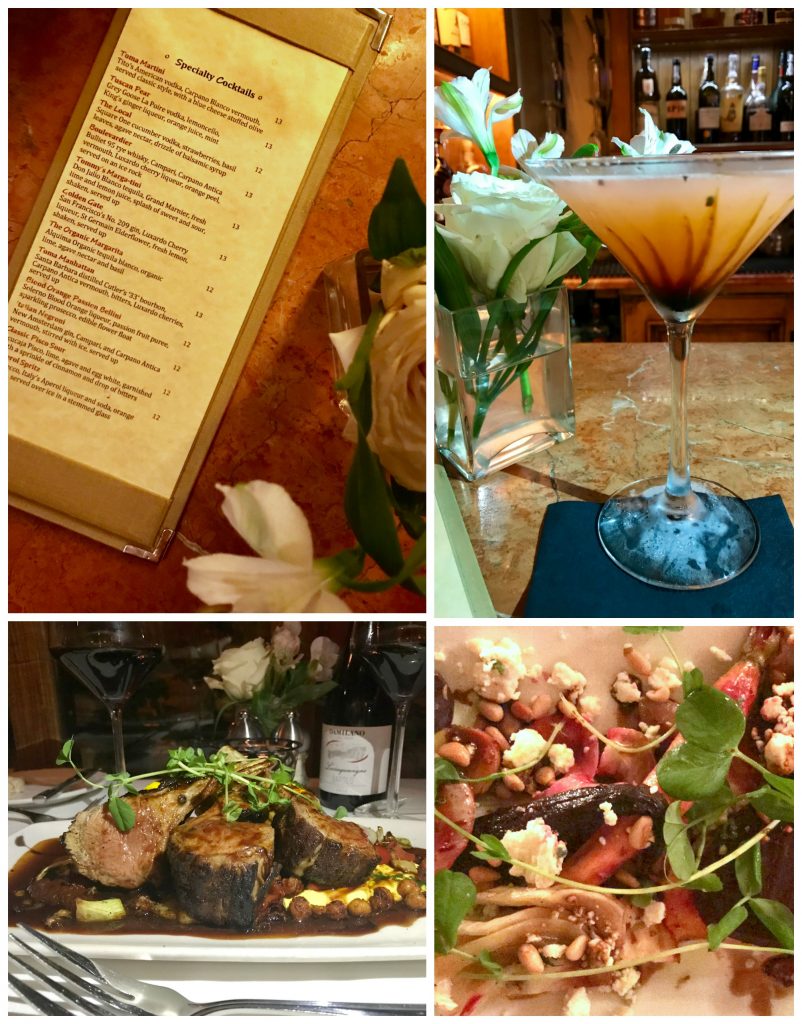 Note, both of these restaurants are within walking distance of Casa Cel Mar B&B! Perfect for enjoying that cocktail (or breakfast mimosa) and walking home.
However you choose to enjoy Santa Barbara, there is a lot to do! The weather is usually beautiful, and sitting between the ocean and mountains, it is the perfect place to enjoy the outdoors. Combined with fine dining, shopping, and history – you will be as busy as you want to be.