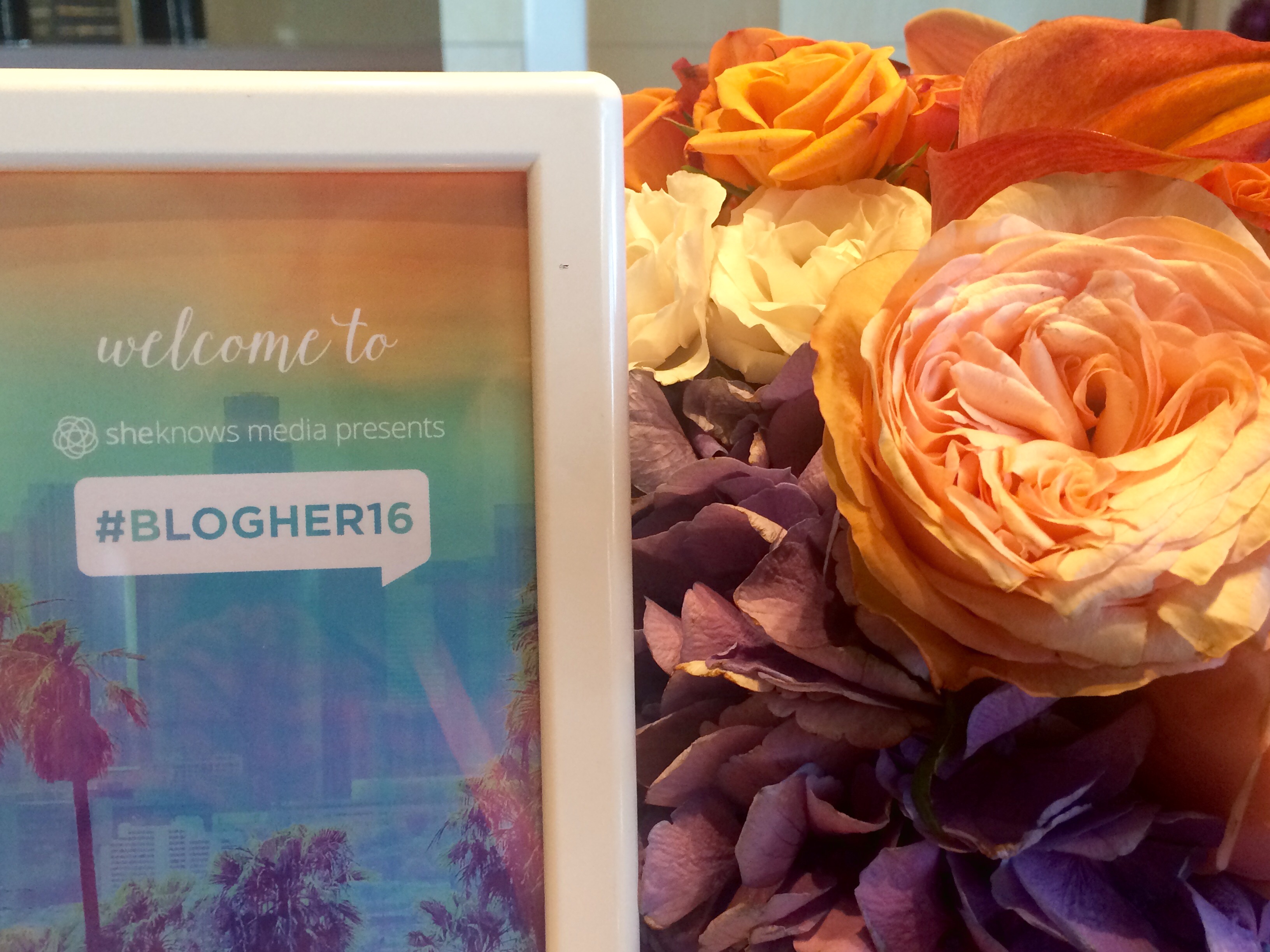 Another amazing BlogHer conference has come to an end. This was my third BlogHer Conference – I attended '14 in San Jose and '15 in New York City. I also attended a BlogHer Pro in '14. While I am not a newbie to BlogHer – I am no where near the seasoned pro my six time roomie is. I have said that as long as I have more to learn and gain, I will keep on coming back to BlogHer conferences. They are jam packed with learning opportunities, brands to connect with, and inspiration around every corner. I also met and spoke with many other bloggers – all willing to share their knowledge and expertise. Here is my BlogHer16 Wrap Up!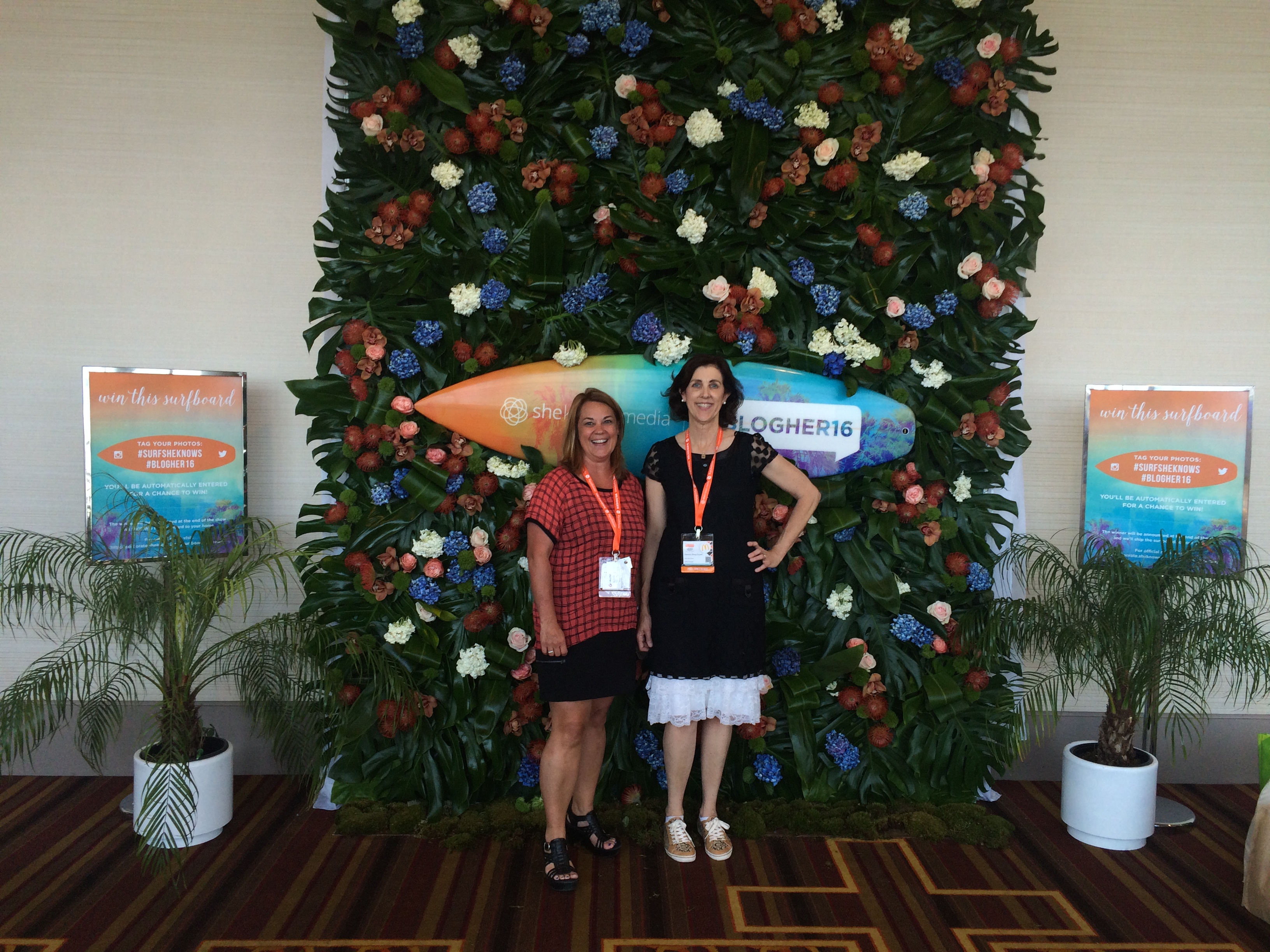 BlogHer does it up big with incredible keynote speakers. I was able to hear a few of them, but this year I was able to attend a number of smaller venues. These were smaller gatherings that were hosted by companies that want to share their message with bloggers. I enjoyed:
Breakfast with Vega. Love, love, loved this! Vega hosted a vegan breakfast with us. Celebrity Vegan Chef, Leslie Durso, made us some scrumptious – I mean really super delicious pancakes using their vanilla sport protein powder.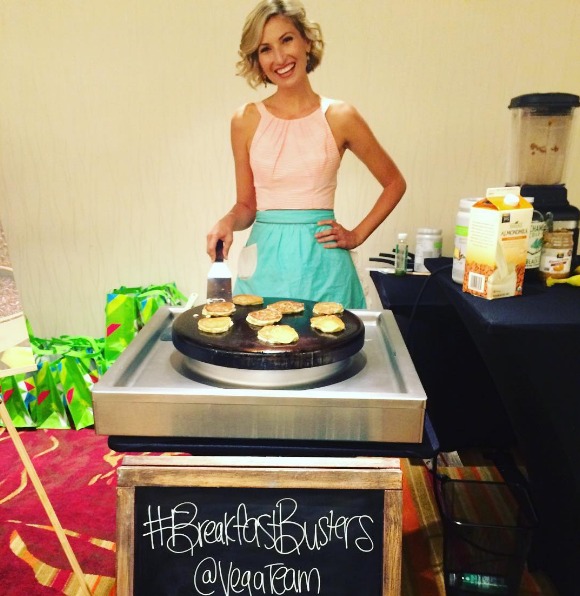 Vega National Educator, Jenn Randazzo, shared a few of her favorite smoothie recipes with us. Yum! I will be making these at home and I will share the recipe with you at that time. They also gave each of us a colorful bag of swag. This bag included a 22 oz. package of Vega Vanilla Essential Shake. My daughter Nicole has already exclaimed. "Yippee" when I told her this! She loves Vega. And so do I.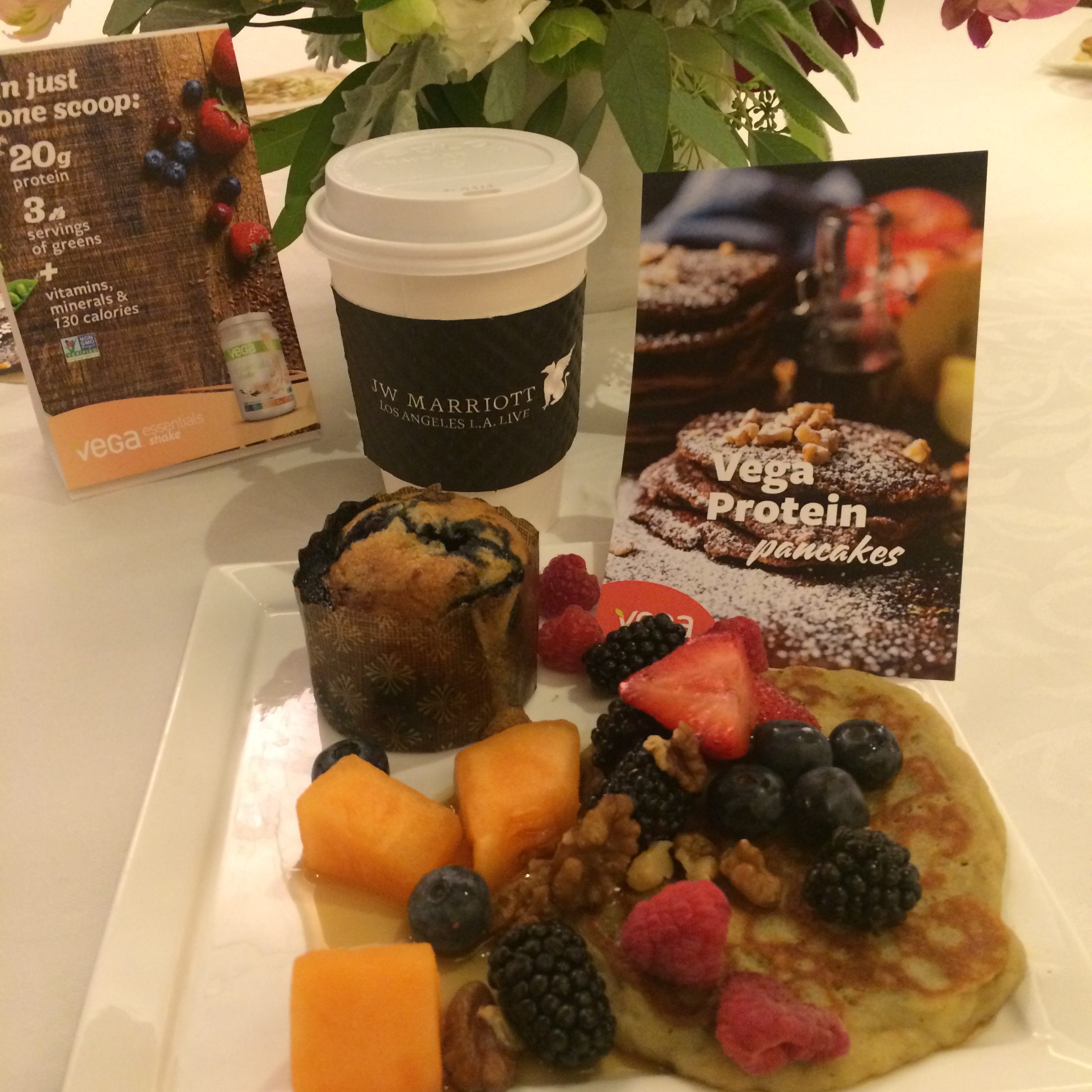 Lunch with Lamps Plus. This room contained the most beautifully decorated conference tables of the event. Beautiful gilded candelabras, golden geometric sculptures, and vases of white flowers graced each round table.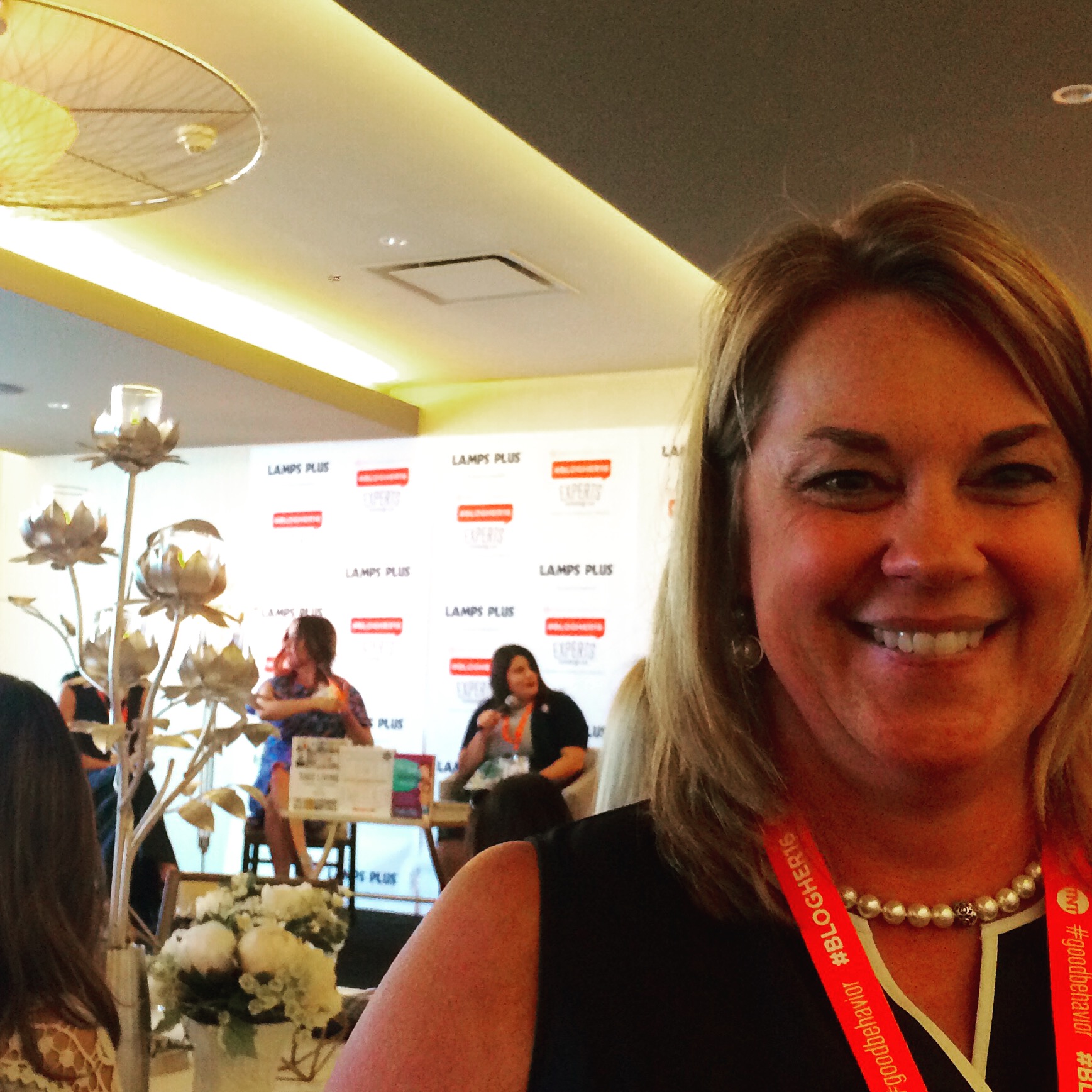 The food was a tasty buffet of salad, soup, and  sandwich making fixings. This event included an elite panel of leading bloggers: Pretty Prudent, The City Sage, and HGTV celebrity designer, Kelli Ellis. They each shared with us their thoughts on home decor and where they find their inspiration. Each of these designers are also published authors. I was one of six lucky bloggers that won one of their books.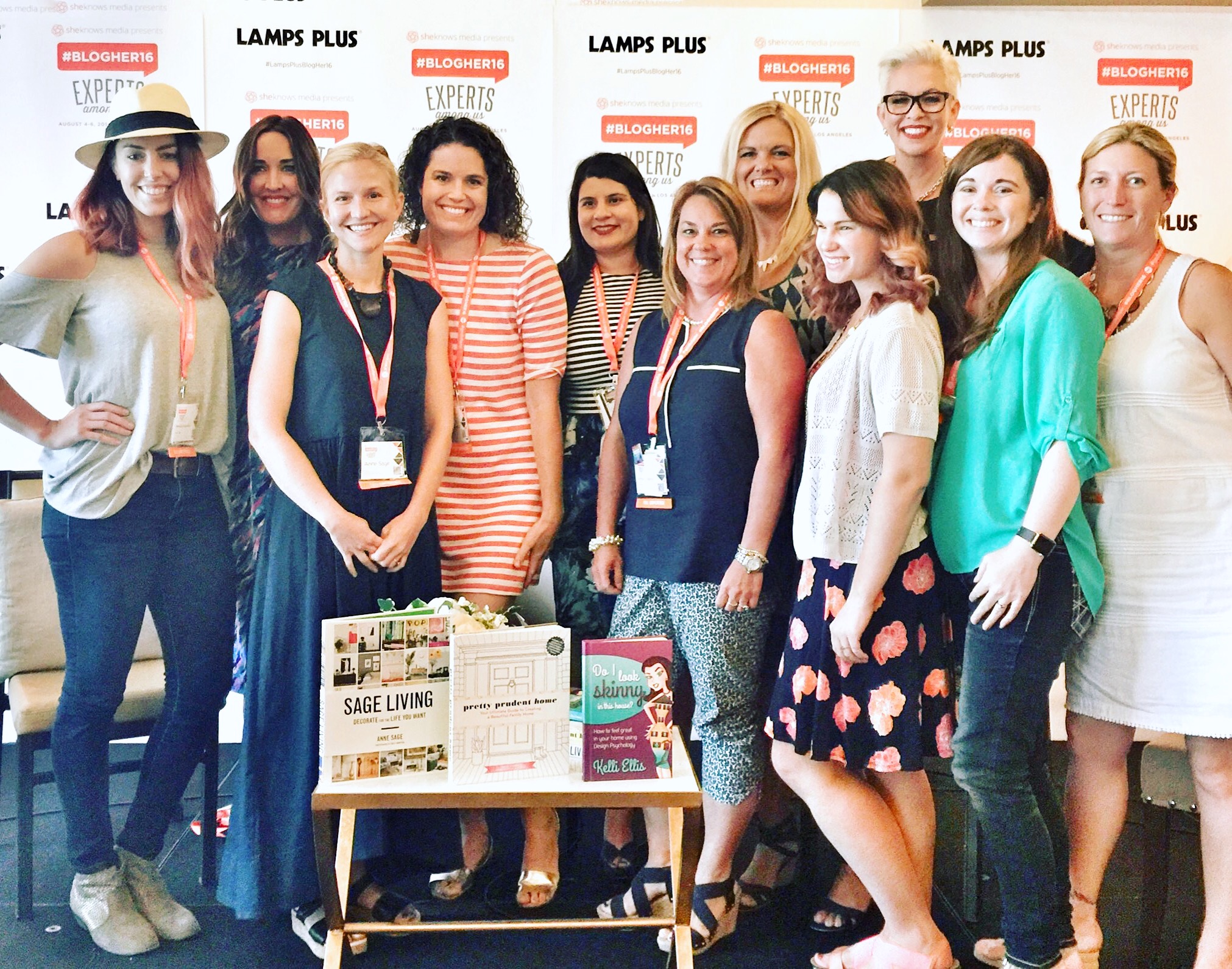 Wine with AARP. This event included a panel discussion about aging with the tag line#DisruptAging.
Wow! This talk was eye opening and inspirational. Agism is real and  affects not only us "older" adults but young adults as well. I am looking forward to reading the book Disrupt Aging: The Book by Jo Ann Jenkins. This talk was all about how I try to live my life every day. Review coming soon.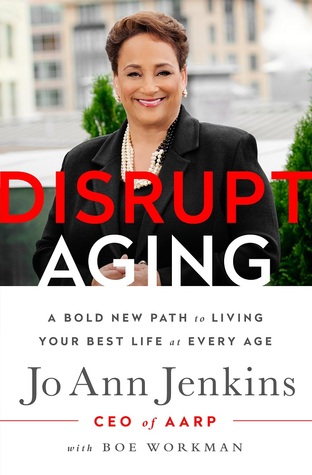 Dinner with GoRVing. This was a VIP opportunity to check out a couple of fully decked out RVs and to learn about the beauty of road tripping in a RV. Dinner included mini beef and crab sliders, hot dogs, and 'smores desserts. We also got to meet and greet Jennie Garth. This was a fun gathering that has me dreaming about next year's road trip. Yes, after this year's trip I am planning on another one next summer!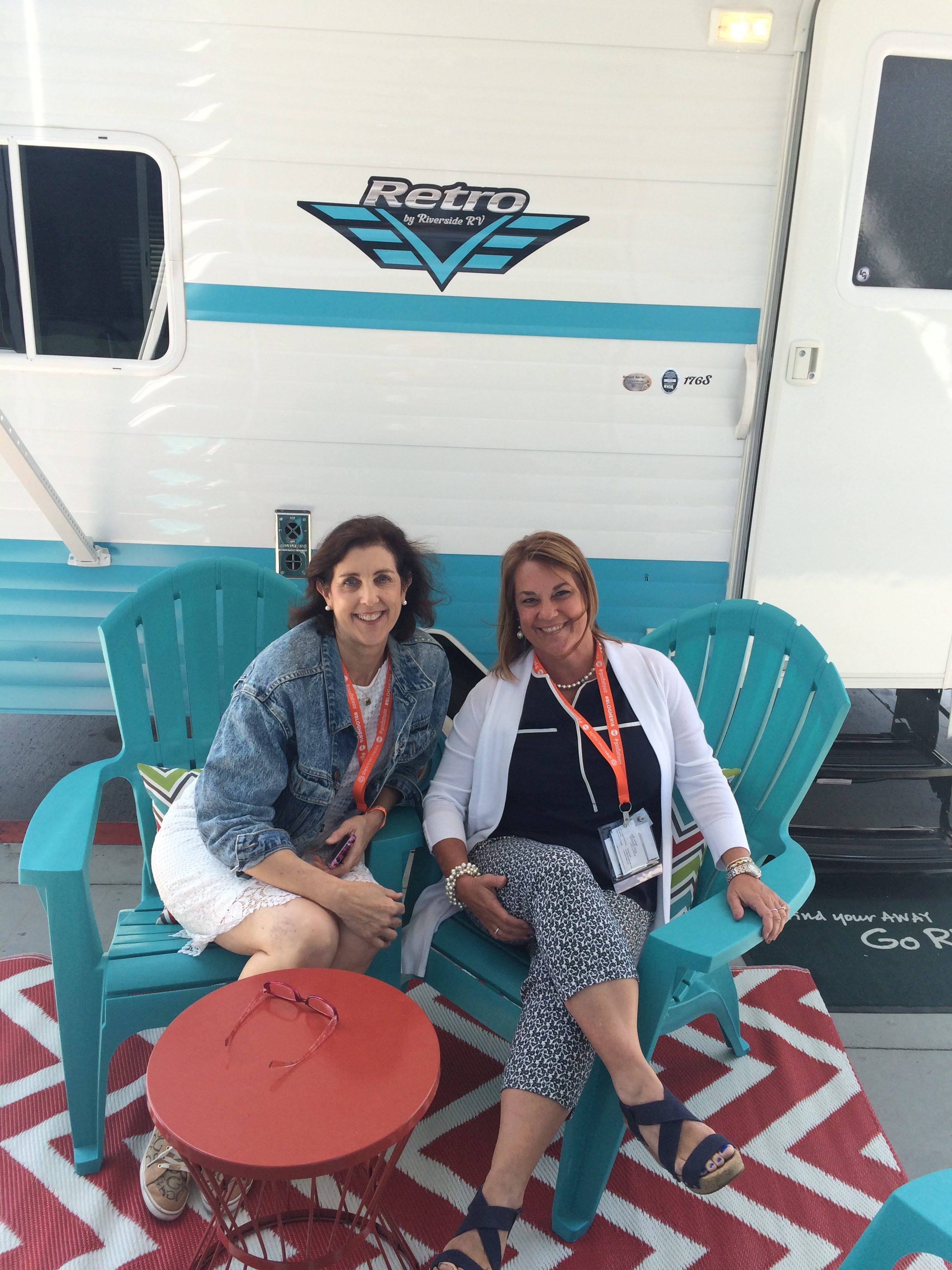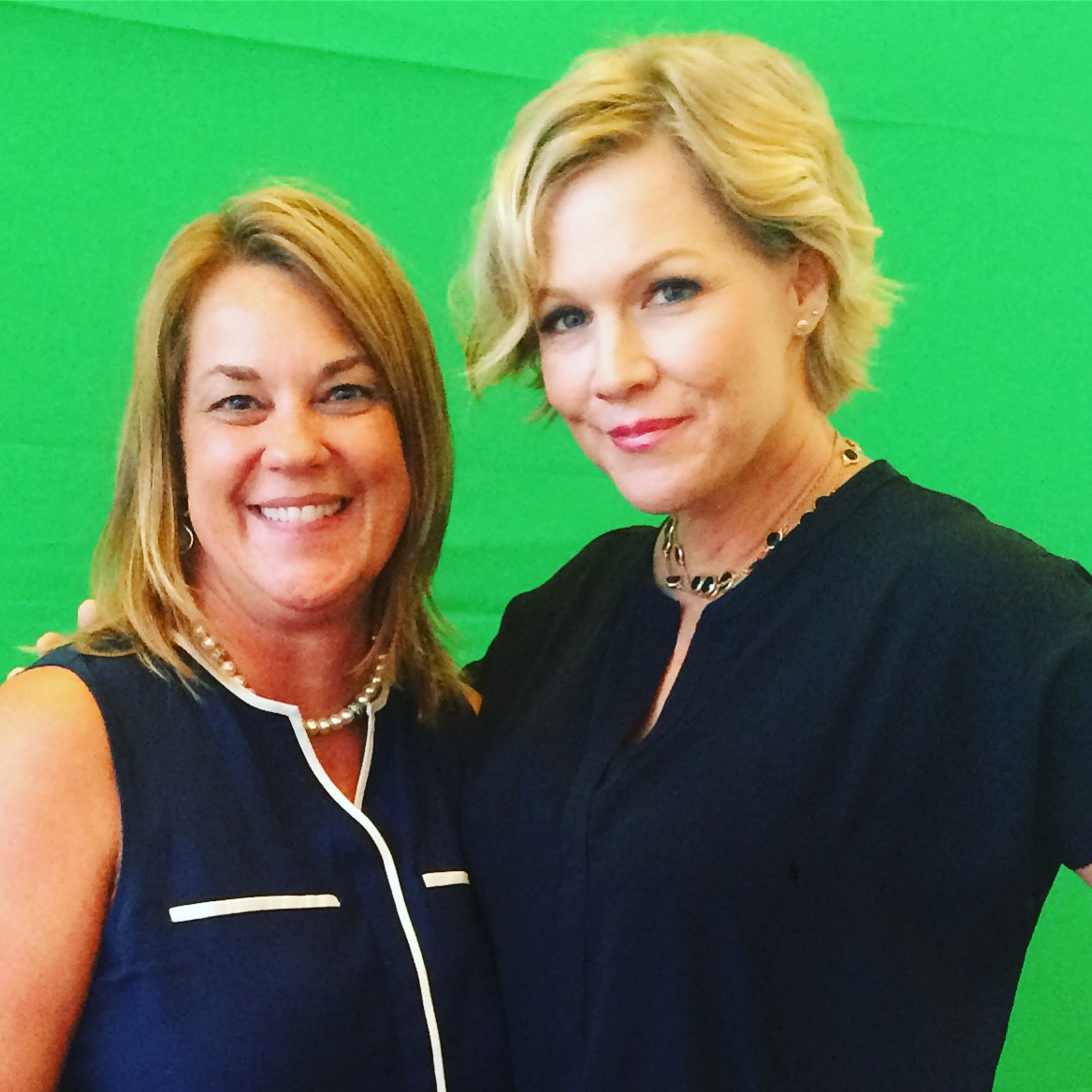 Breakfast with More to Migraine: More to Life. This was an emotional gathering as we heard from migraine sufferers about how migraines interfere with their living, how it also causes them great anxiety, and at times depression. Migraines are so much more than bad headaches. It is good to hear that advances are being made. I was thrilled to be able to speak with Dr. Susan Hutchinson about my daughter's Sudden Onset New Daily Persistent Headache. She gave some new ideas to explore on how to help my daughter.
I really loved attending these smaller events and I learned so much! I did also attend a few of the larger keynote speakers. The two that struck me the most were both Lucy McBath and Mayim Bialik.
I was very  moved listening to this accidental activist, Lucy McBath, Faith and Outreach Leader for Everytown for Gun Safety. Lucy's son, Jordan Davis was shot and killed at a gas station in Jacksonville, Florida on November 23, 2012 during an argument over loud music. The shooter used Florida's dangerous 'Stand Your Ground' law as his defense. After a mistrial, the shooter was convicted of first-degree murder and sentenced to life in prison. Lucy is the Faith and Outreach Leader for Everytown for Gun Safety and the national spokeswoman for Moms Demand Action for Gun Sense in America.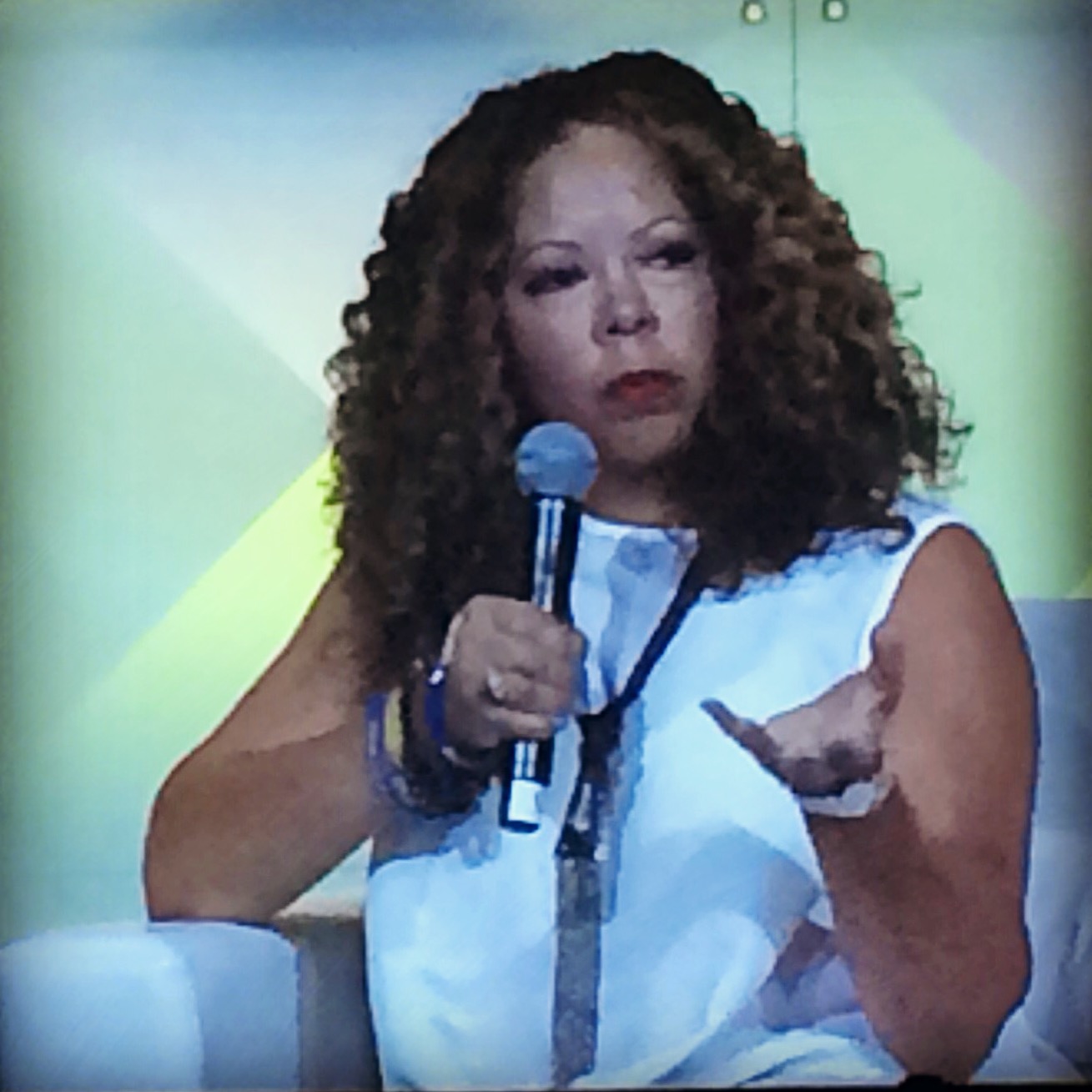 Mayim Bialik has astounded me in the past and I was no less impressed to hear about here latest venture into blogging. Not only is Mayim an actress starring in the hit comedy, The Big Bang Theory, she is also a UCLA graduated earning a Ph.D. in Neuroscience, she works with Texas Instruments to inspire young women to engage in STEM careers, and yes she has started a blog called Grok Nation. Impressive to say the least!
The conference was jam packed! I love that SheKnowsMedia sponsors an event called The Pitch. Helping women entrepreneurs get the mentoring and funding needed to expand and grow their businesses. More to come on this later as well. There is simply so much in this three day event, that I cannot share it all in one post!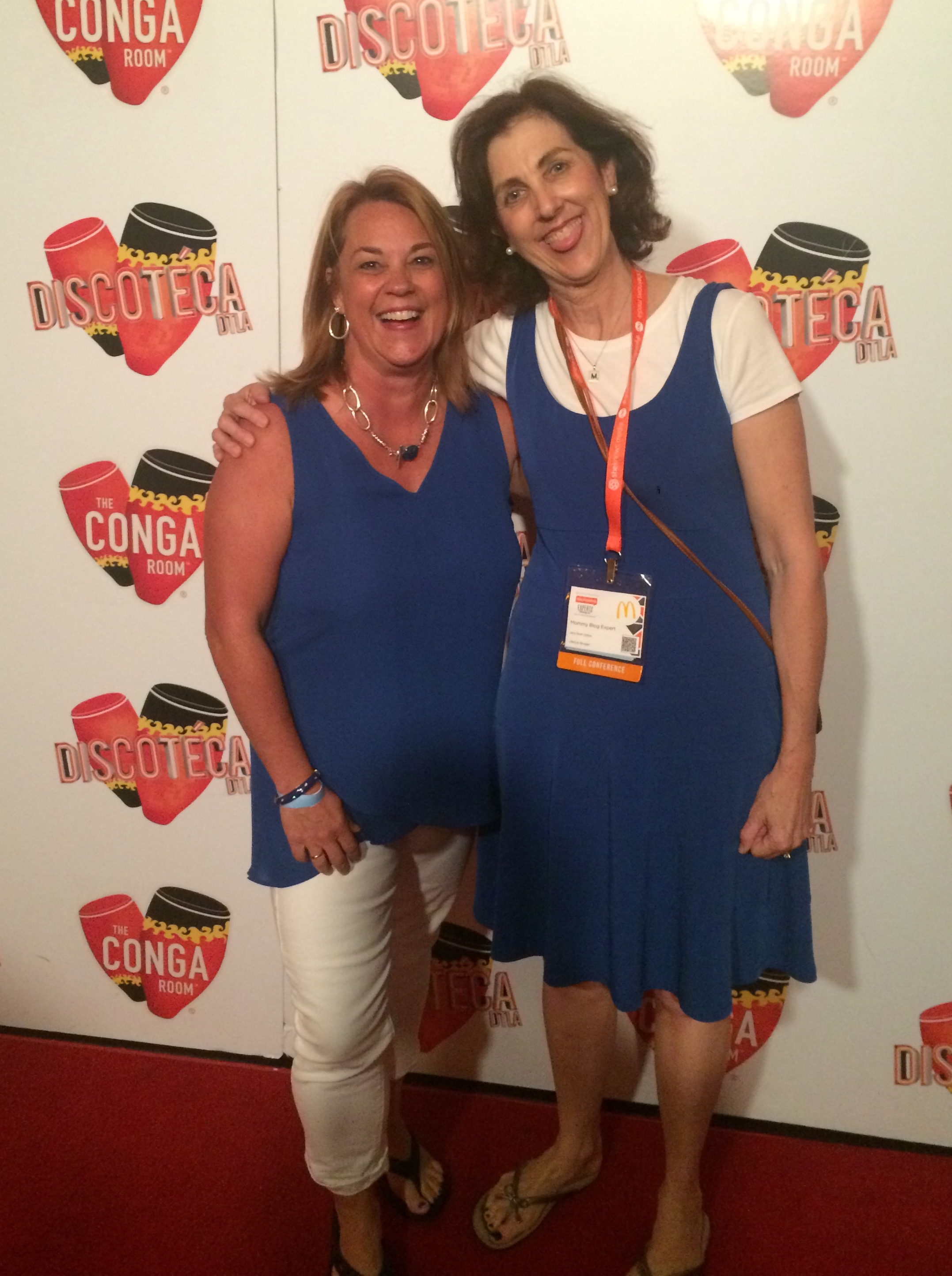 The weekend ended with a night of music and food at the Congo Room. A fun way to end an exceptional conference.
Can you believe that DJ was only 13 years old?!? He did a great job. Stay tuned for more about this inspiring conference. Do you have any specific questions about this conference? If you do, please ask.