I travel a lot. This summer has been especially busy. Since my last day of teaching I have attended a PBL World Teaching conference, vacationed in Mexico, road tripped through eight states and three National Parks, spent a week at my brother's lake house, I am currently in Los Angeles for the BlogHer '16 blogging conference, and I have one more trip next week to Ohio where we are celebrating my husband's cousin's 40th year as a Catholic priest. Yes, that is a lot of travel packed into nine weeks!
One thing I know how to do is pack a suitcase! Whether I am packing for a ski trip or a week at the lake. Each trip requires different attire and accoutrements, but one thing is certain – you always pack shoes.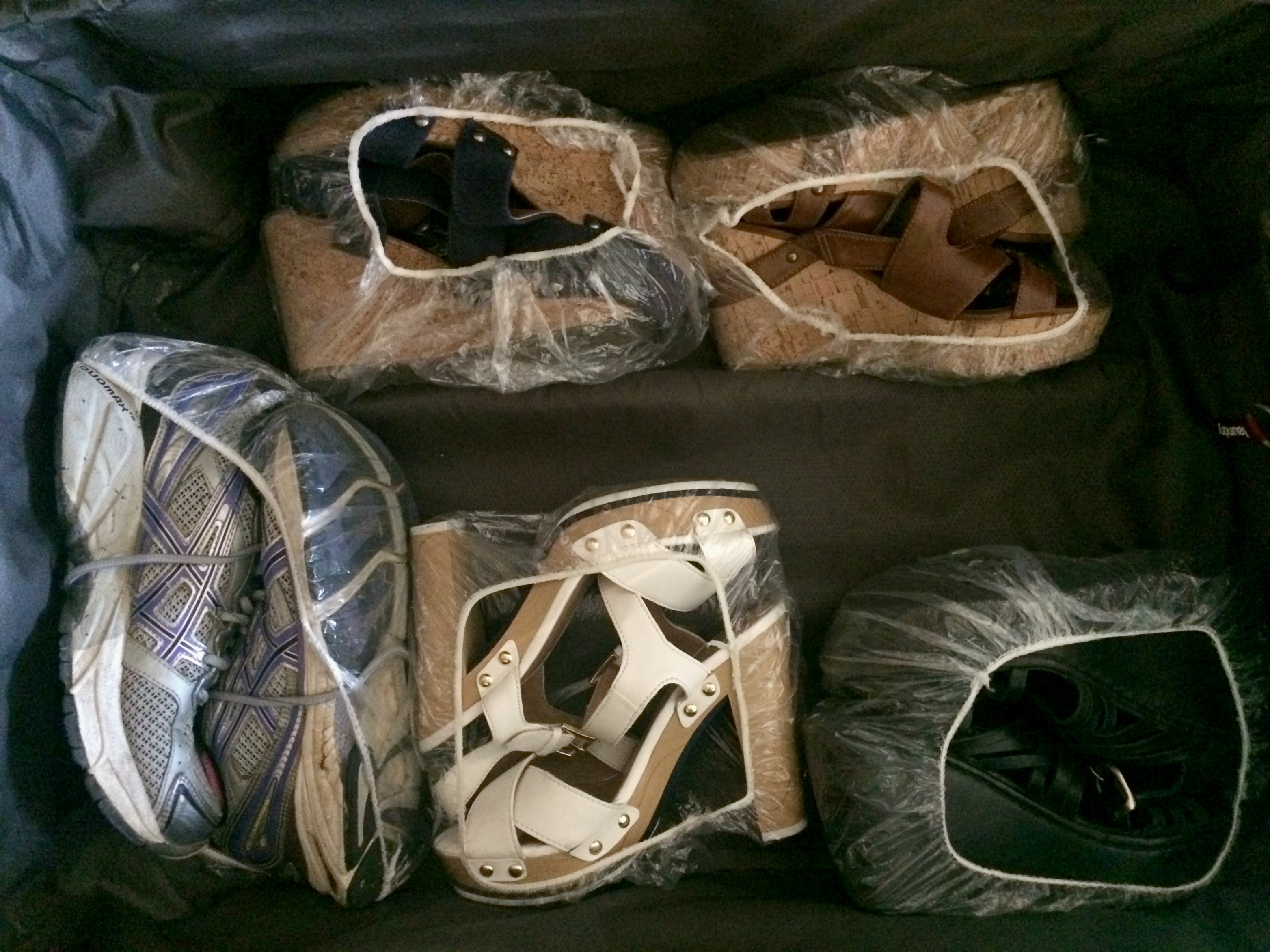 And today I am sharing with you my packing shoes #TravelHack. It is brilliant! Simply place your shoes into one of the free shower caps that you can pick up at hotels. They hold them together and protect your clothing. Perfect!
I have always collected the shower caps from hotels because they also make great bowl covers. They only fit smaller bowls, but they work great for small bowls of leftovers, simply slip the shower cap over the bowl.
But getting back to the shoes.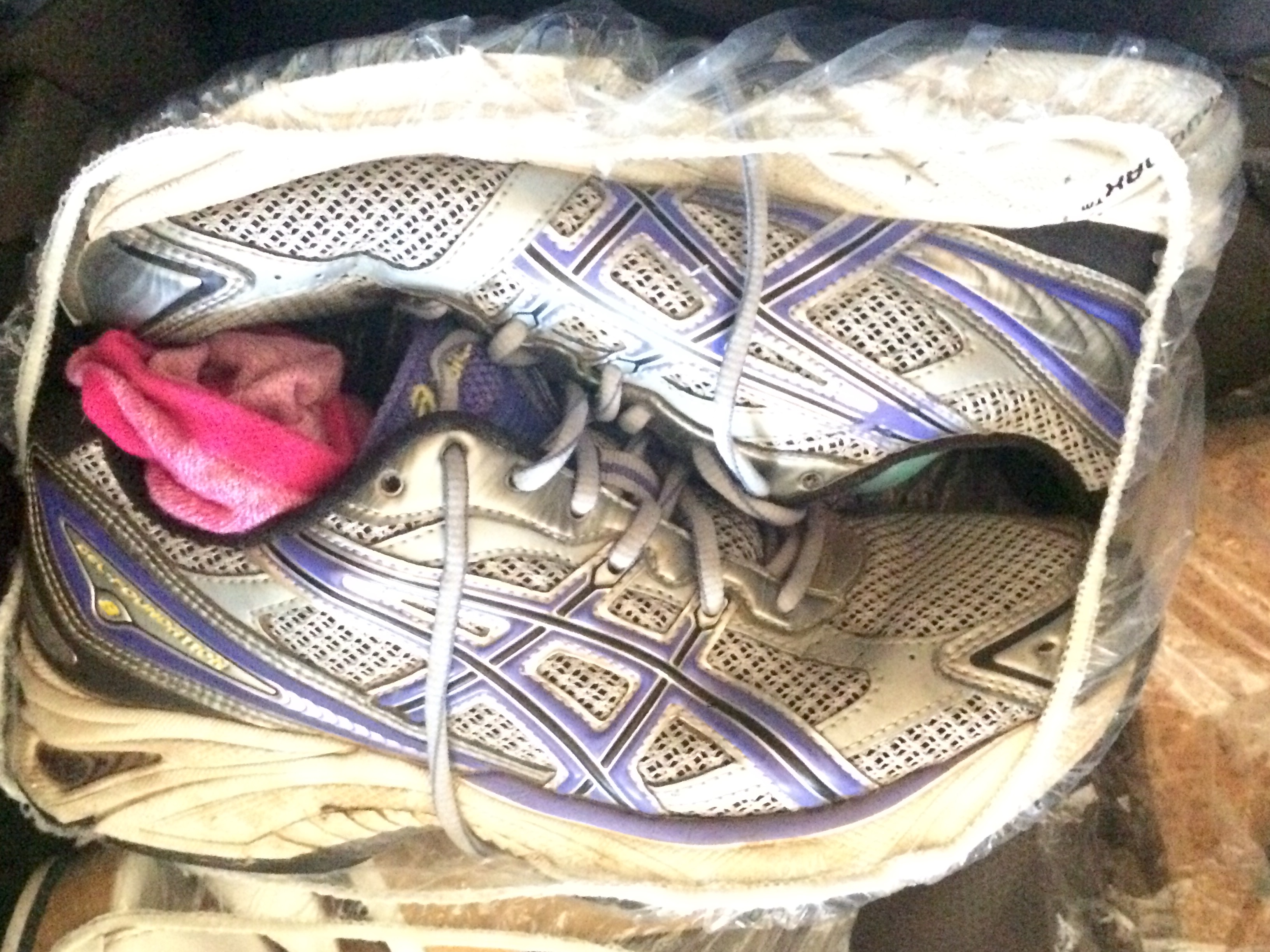 I do not normally travel with this many pairs of shoes. My basic rule of thumb is three pairs; tennis shoes, nice shoes, and casual shoes. This trip is a bit different. After all I am in L.A. 🙂 Since I drove and did not need to check the bag I loaded up.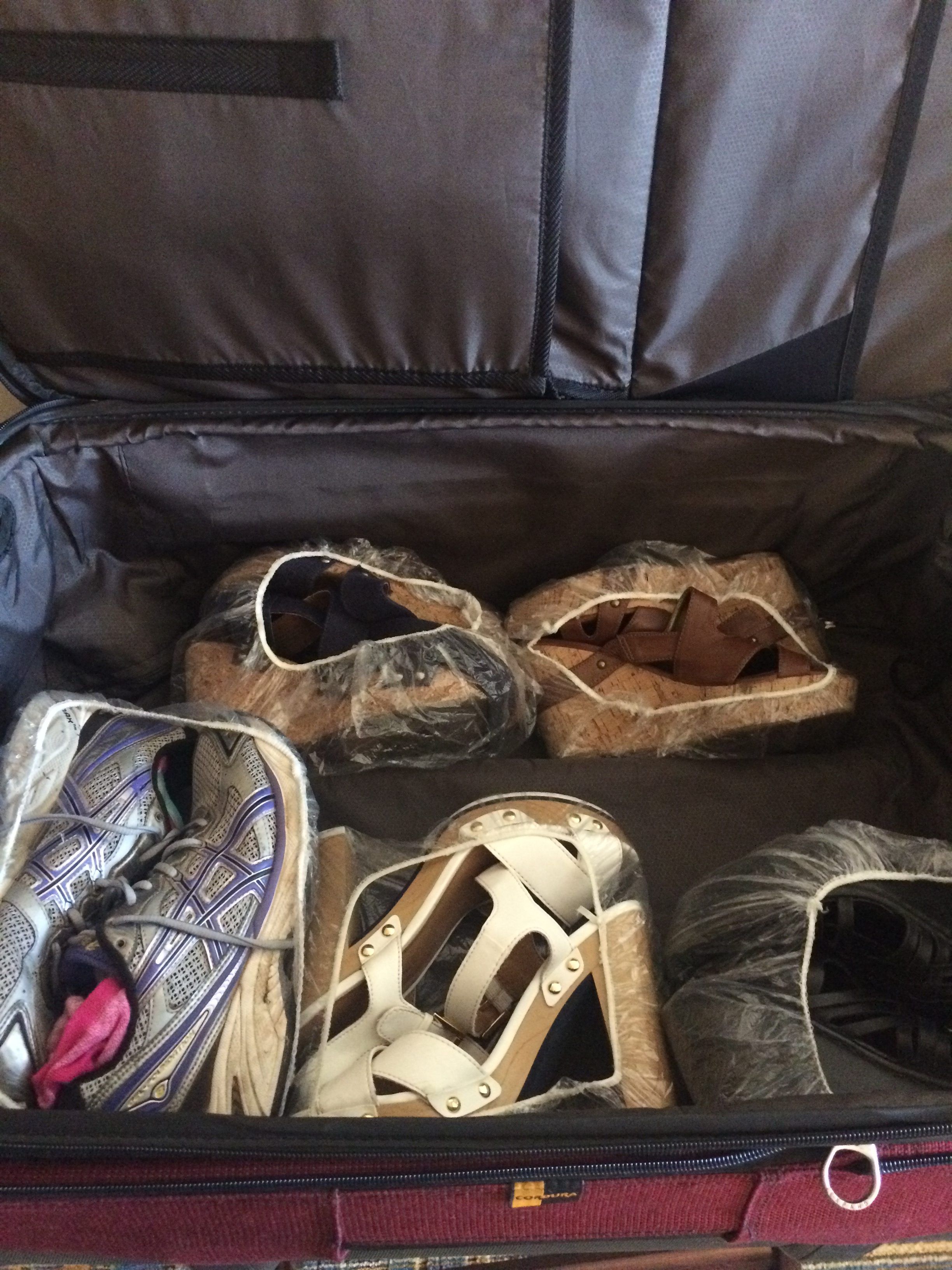 I love LA – having lived here when I was young – and this trip includes a plethora of events. A get together with a high school friend for drinks and diner; the conference full of learning, meets and greets, and presentations; meeting up with a sponsor; pre-screening of a movie; a party at the Congo Room; and a barbecue at the home of a longtime friend. As you can see – there is a lot going on while I am at Blogher'16. I need (ok want) to have multiple pairs of shoes to go with my multiple outfits packed.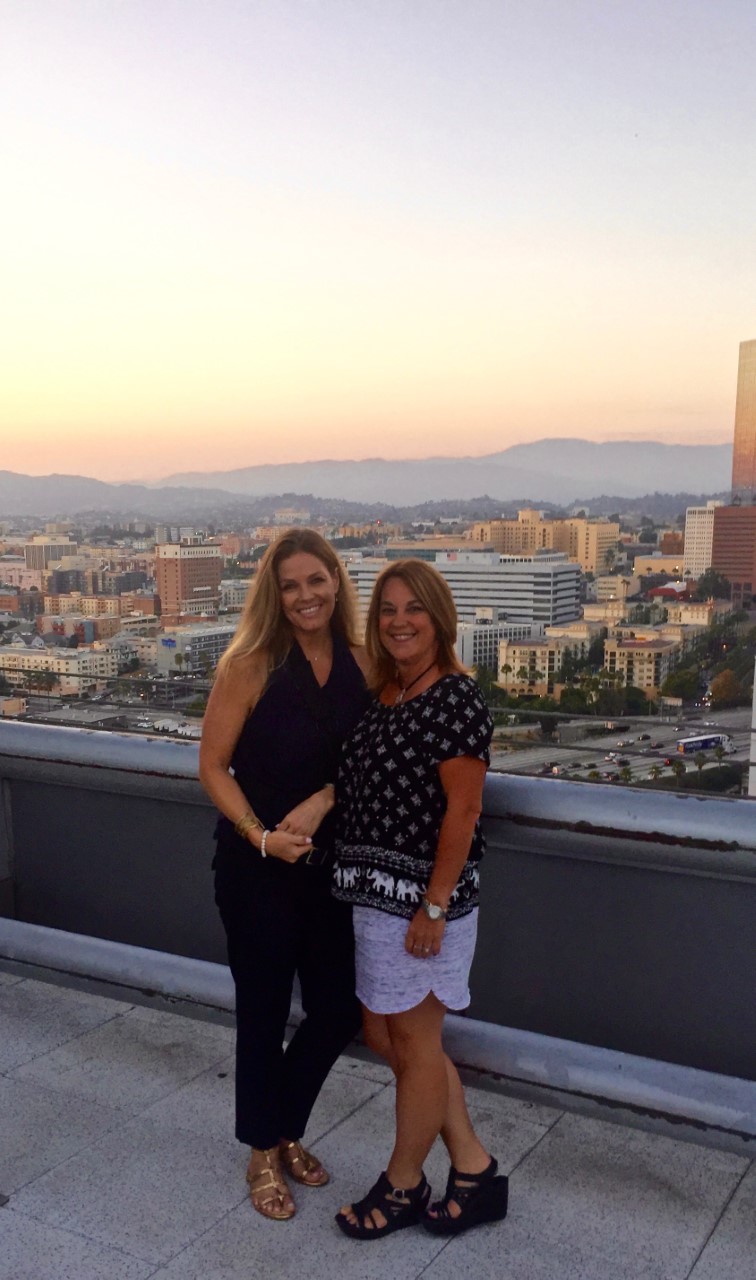 So here is to enjoying Los Angeles, and yes, I wear a lot of high heals. I pretty much live in them 🙂