This shop has been compensated by Collective Bias, Inc. and its advertiser. All opinions are mine alone. #FreshAndGlow #CollectiveBias
I swim. I swim a lot. I swim in the ocean, I swim in a chlorinated pool, and I swim in a salt water pool. As you can imagine, all of the time I spend in the water is hard on my skin and hair. Which is why I shower as soon as I am out of the water! Yes, the gym shower and I have become very good friends. If I don't, my skin gets dry and itchy. I certainly don't want that. To make sure that I get all the chlorine and salt off, and my skin hydrated, I always make sure my gym bag is packed with the essentials including Softsoap Fresh & Glow Exfoliating Fruit Polish Body Wash and Softsoap Fresh & Glow Hydrating Shower Cream Body Wash. Packing the perfect gym bag is the way to be prepared.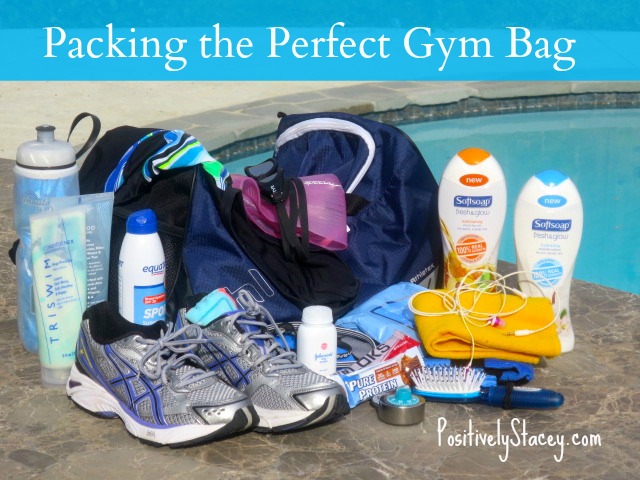 Oh, but let me tell you I have shown up at the gym missing necessities. I have learned from years of experience! Yes, I have showed up to swim with no towel, to cycle with no music, to run with no hair ties, and to lift weights without the always important sweat towel. Yes, I survived, but is is such a nicer experience to have what you need.
Hitting the gym and getting in a great workout is so much easier when your gym bag is packed and you know you will have all the necessitates. Plus when my bag is packed and ready to go – I am much more likely to get to the gym. No excuses! Here is my list of what to pack for the perfect gym bag. Keeping in mind that when I go to the gym I swim, spin, run, and occasionally use the weight machines.
Packing the Perfect Gym Bag:
Swim Suit – Well, you can't swim without a suit! I love my TYR reversible suit. One side is a colorful design and the other side is solid black. I feel like I got two suits in one with my TYR reversible suit.
Towel – I love a nice big pool towel! The time I forgot? I used my sweats to help dry me off, but I certainly was not able to shower at the gym that day.
Goggles – I have a few pairs of goggles.  Clear and tinted. The tinted ones are for when I swim the outdoor pool and it is sunny out. They act as sunglasses as well. I also have larger goggles that cover a bit more of my face for when I swim in the ocean.
Swim Cap – I must for my longer hair. I usually have a couple of caps in my bag since I get free caps at events.
Flip Flops – Keep a cheap pair of plastic flip flops to wear in the shower. Sometimes the shower floors are kind of scary – especially since I most often swim at night – I am probably the last one to shower.
Shampoo and Conditioner – I Use Triswim because it is especially formulated to remove chlorine and saltwater from hair.
Softsoap Fresh & Glow Exfoliating Fruit Polish Body Wash – This helps ensure all the chlorine and salt is not only all off my skin, but with Apricot Seeds, Orange & Kiwi 100% Real Extracts it leaves it soft, smooth, and glowing! Benefits of exfoliating is its unique formula that is packed with apricot seeds that exfoliate, giving me healthy-looking skin that glows.
Softsoap Fresh & Glow Hydrating Shower Cream Body Wash with Milk Protein Almond and Coconut 100% Real Extracts. The benefit of the hydrating is that it is proven to lock-in long-lasting moisture, giving me healthy-looking skin that glows.
Headbands and Hair Ties – Keeping my hair out of my face is important in the gym or in the pool. I use hair ties to pull my hair back before I put my swim cap on. It helps keep it less tangled, too.
Hairbrush – To brush out my hair after the shower.
Earbuds – When I am spinning or running the music keeps me motivated and helps keep my energy up. I usually use my phone for music, but at my gym I can also plug my earbuds into the treadmills and bikes to get the sound for various TV channels. They have four TV's playing. One each for a sports, news, drama, and food channel. It always amazes me that the gym is always showing a food channel on TV!
Sweat Towel – I go to the gym to get sweaty, but I certainly don't like to be dripping my sweat on the equipment! The sweat towel comes in very handy. Gym etiquette also includes wiping the equipment down with their provided paper towels and disinfectant.
Running Shoes – Be sure to get a pair that is fitted to you! One thing I have learned is that everyone's feet are different. There are many different styles of shoes for different gaits, arches, and widths. Getting fitted at a qualified running shoe store is one of the best investments you could make for the well-being of your feet.
Socks – Like shoes there are many kinds. Find ones that feel good to you.
Facial Wipes – This helps get my make-up off. I don't enjoy the raccoon eyes I get from swimming.
Talcum Powder – I sprinkle talcum powder on my feet after the shower. It helps absorb any moisture that I did not towel off.
Water Bottle – Staying hydrated is very important – even when swimming!
Healthy Snacks  – I keep a few nibbles in my bag in case I am low on fuel or for a post-workout refueling.
Lock – Be sure to include a lock! Now that you have the perfect gym bag you want to keep it safe. Plus my car keys always get thrown into the bag – I surely would not want to lose them!
Contact Kit – I keep an extra set of disposable contacts and saline solution in my bag. I do have a fear of losing a contact in the water and not being able to drive home. This is there for insurance.
Feminine Hygiene Products – Again this is insurance! It's always good to have backups.
Sunscreen – To apply before jumping in the outdoor pool and again after the shower.
I keep my gym bag well stocked and when I need something I head to Walmart. What I love about Walmart is that everything on my list, with the exception of my TYR reversible swim suit and my ASICS running shoes, can be purchased in one store.  That sure helps me in my ever busy life!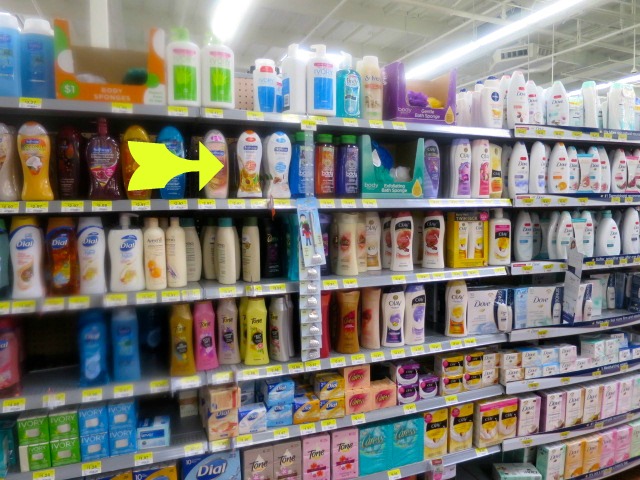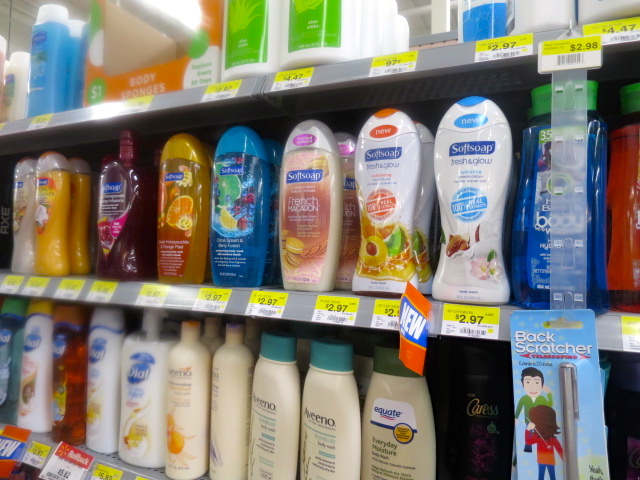 I love swimming! It is my favorite physical activity. Whether I am swimming in the ocean…
But I do not like dry and itchy skin.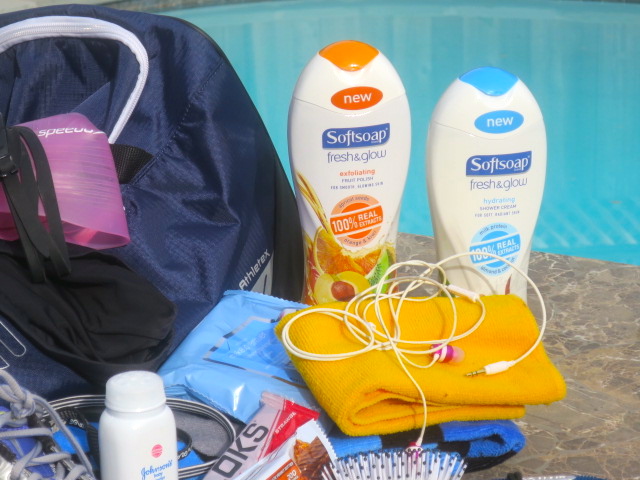 Which is why I always pack my gym bag with SoftSoap Fresh and Glow!
What do you keep in your gym bag that I might be missing? I'd love to hear your tips!
Verify an online drugstore before you purchase medications