We are in the thick of summer and for many of us summer plans include a road trip. I am packing today and getting ready to embark on a 4,102 mile road trip! Our 4,000 plus miles road trip will include visiting three National Parks – Grand Teton, Yellowstone, and Glacier. This is 1,00 miles more than my last big road trip where I drove from my home in Northern California to Vermont with my daughter, Alyssa, two years ago.
This trip, we are going to be covering even more asphalt!
I will be traveling with my daughter, Nicole, and step-daughter, Sophia. This is gonna be a girls traveling the open road kinda' trip.
While this road trip does not include our pups, we do travel with our doggies and enjoy getting them out and about to explore. Last weekend, we hit up one of our favorite places to visit with the dogs, Carmel, California. Carmel is the friendliest dog town that I have ever visited! This was just a day trip with Lucy and Dakota in tow. We love taking them to The Cypress Inn, where we can enjoy a meal, a great cocktail, and the doggies get to meet new friends.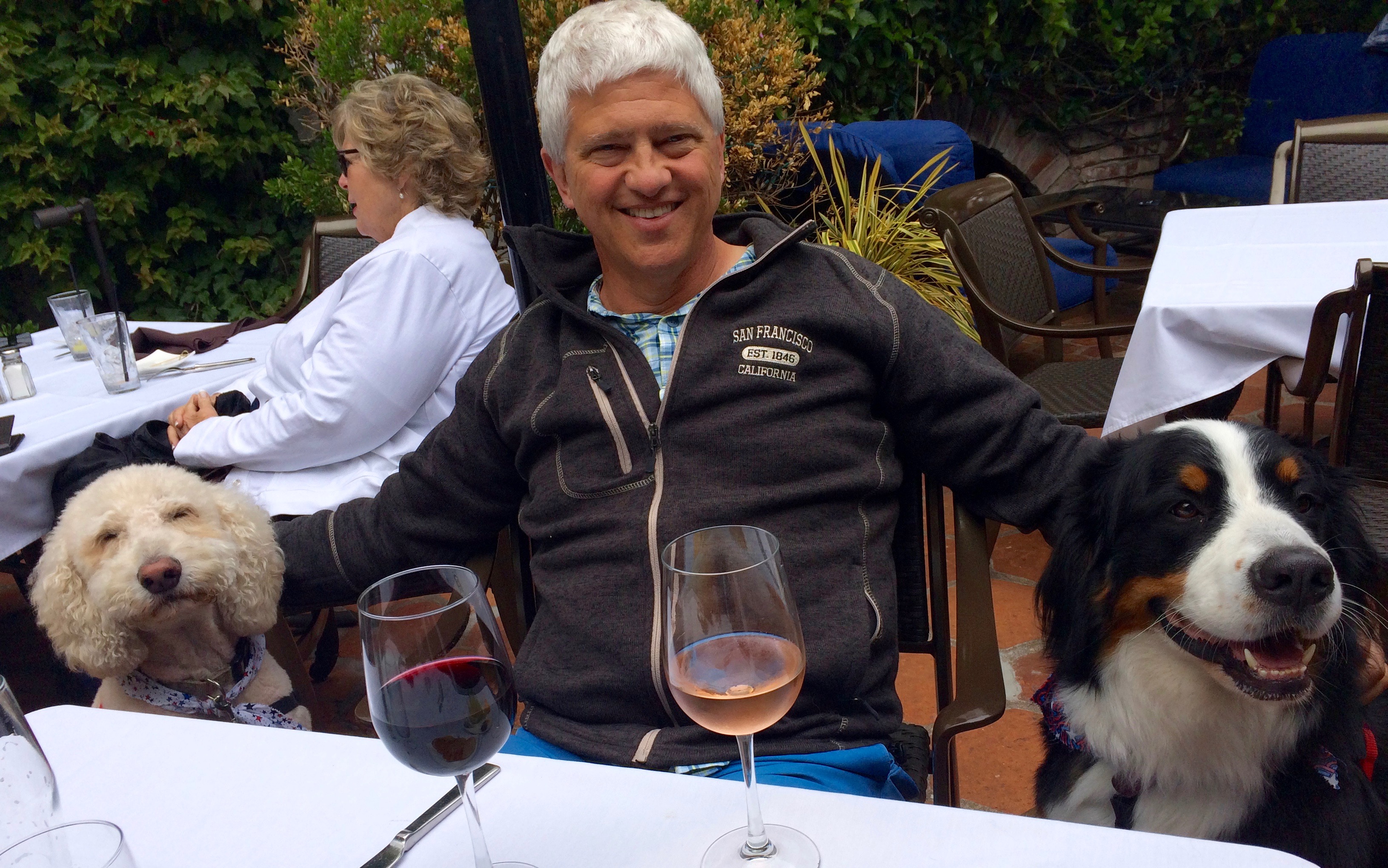 Our Bernese Mountain Dog, Dakota, is 85 pounds. She met and hung out with Luigi another Bernese Mountain Dog who was 140 pounds in the fireplace room. That was quite the sight!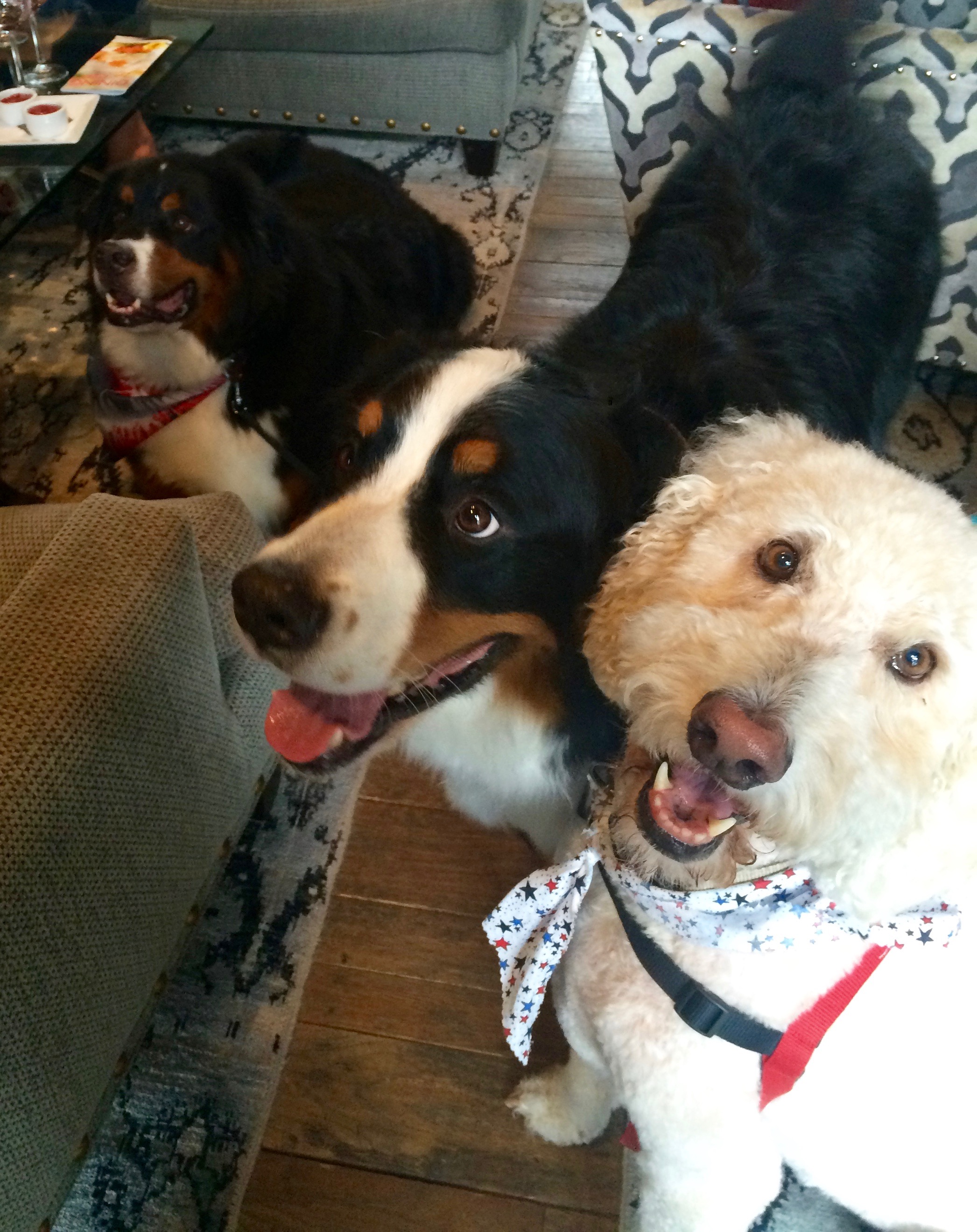 We have also very much enjoyed a whole weekend in Carmel with Lucy our GoldenDoodle. That was the first time that I traveled and stayed in a dog-friendly hotel, The Hofsas House. We had a wonderful time. Traveling with your dog brings a new kind of fun for all of us.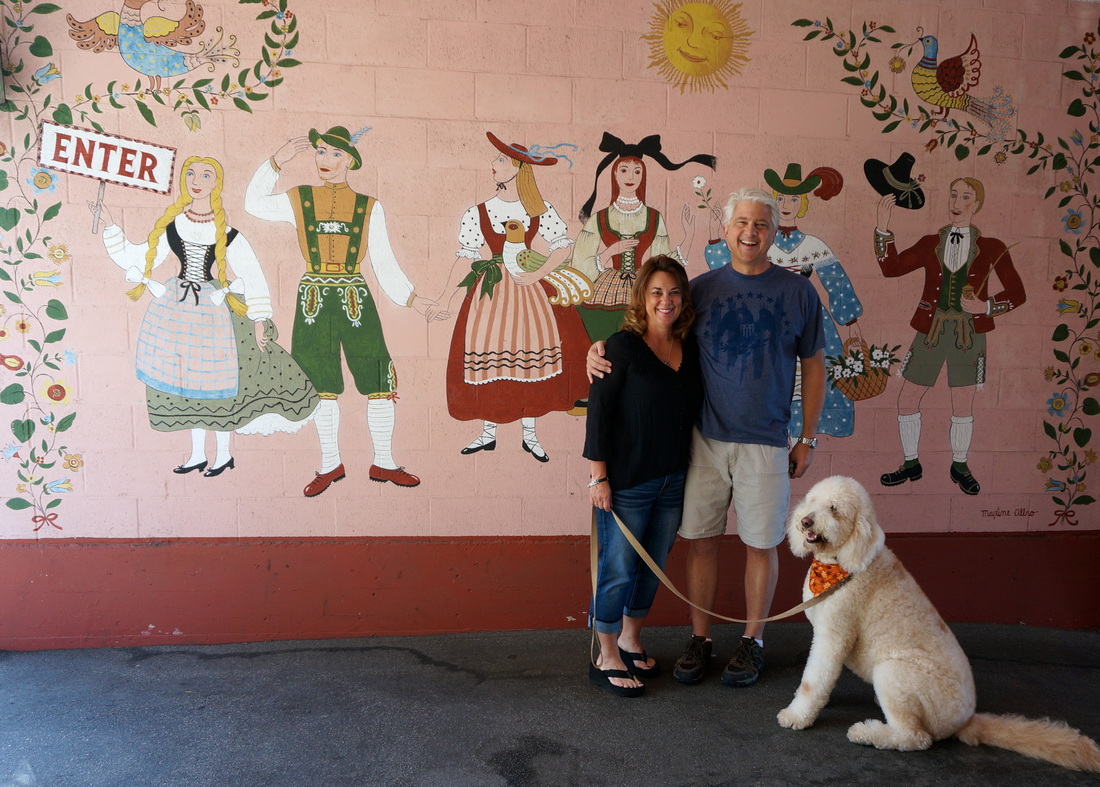 There were a few things that I learned about traveling with Lucy that weekend. Being prepared is key! Whether you are traveling near or far, dogs in transit need special attention. Keeping them safe and happy while traveling is not only better and more comfortable for them, it is also so much easier on us, the human parents.
I was able to chat with  travel and lifestyle expert, Amy Goodman, on how to make sure that our canine companions are road trip ready.  She shared with me a checklist of necessities that we need to pack in advance before hitting the open road with our furry four-leged family members. Check out this interview below to learn about what we need to know about traveling by car or plane with our pets.
Pet Travel Tips – Packing Lists, Flying and Car Advice with Amy Goodman
It is important to plan well so that our pets are happy and healthy the entire journey.
Anther location that we love to visit with our dogs is Fort Funston in San Francisco. Lucy loves to play in the water retrieving every ball thrown out to sea. Dakota loves to run and play with the other dogs.
Thank you to Zoetis for providing this interview opportunity. To learn more about motion sickness in pets visit Cerenia.com.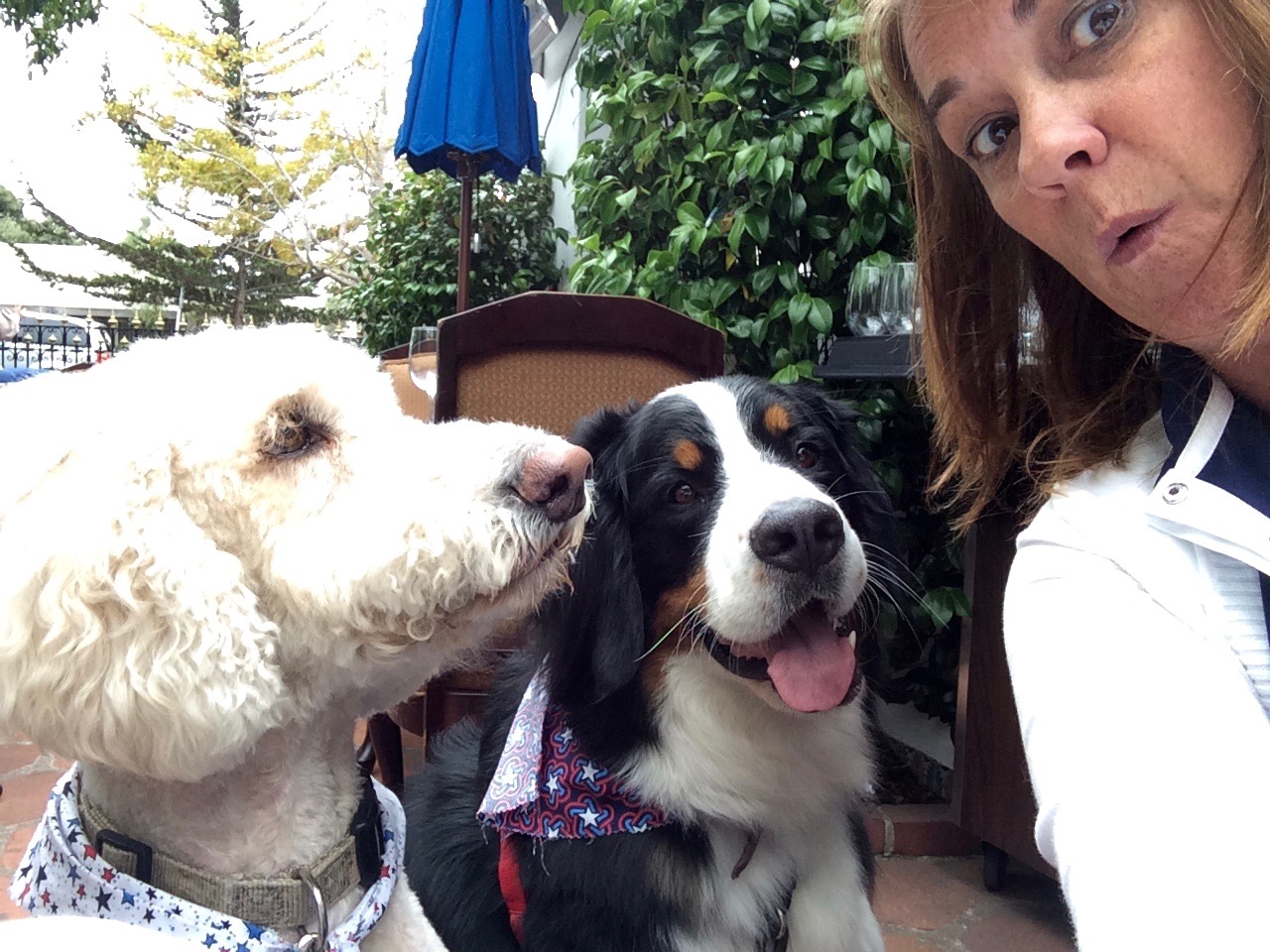 Are you planning any road trips that include man's best friend? I'd love to hear about it. Be sure to follow our big road trip on Instagram.