This last weekend my husband and I got to have an amazing weekend get-away to the lovely town of Carmel-by-the-Sea.  I hate to say it but it has been about three years since we have spent a weekend in Carmel! Why so long? I have no idea. Three years ago my husband surprised me with a planned weekend in this quaint town. This time I did all the planning and surprised him! And what a wonderful weekend we had!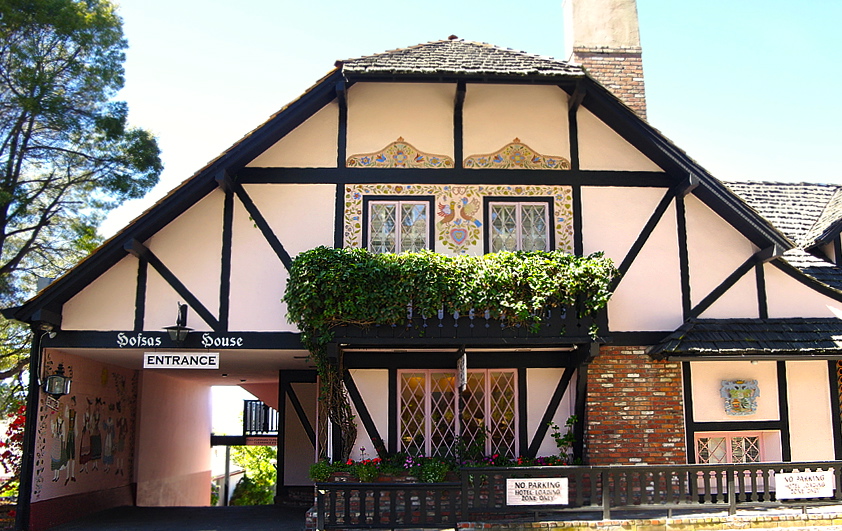 We stayed at The Hofsas House, a beautiful Bavarian inspired hotel on San Carlos at 4th Street. The hotel just oozes charm! From everyone in the front office to our pink French-styled doors we felt completely welcomed. I arrived first to Carmel with Lucy our standard-sized Golden Doodle. Yes, Lucy got to enjoy a weekend away with the two of us in Carmel! Vacationing with a dog was a first for me. But Hofsas House has dog friendly rooms and all of Carmel is pretty much dog crazy! So why not? Lucy was thrilled to hop into the car and drive over the hill with me while puppy Dakota (our Bernese Mountain Dog) stayed behind at her friend Bella's house. As I said, I arrived first, and Gavin joined me a bit later. He was looking forward to driving his new motorcycle over the hill and to the coast.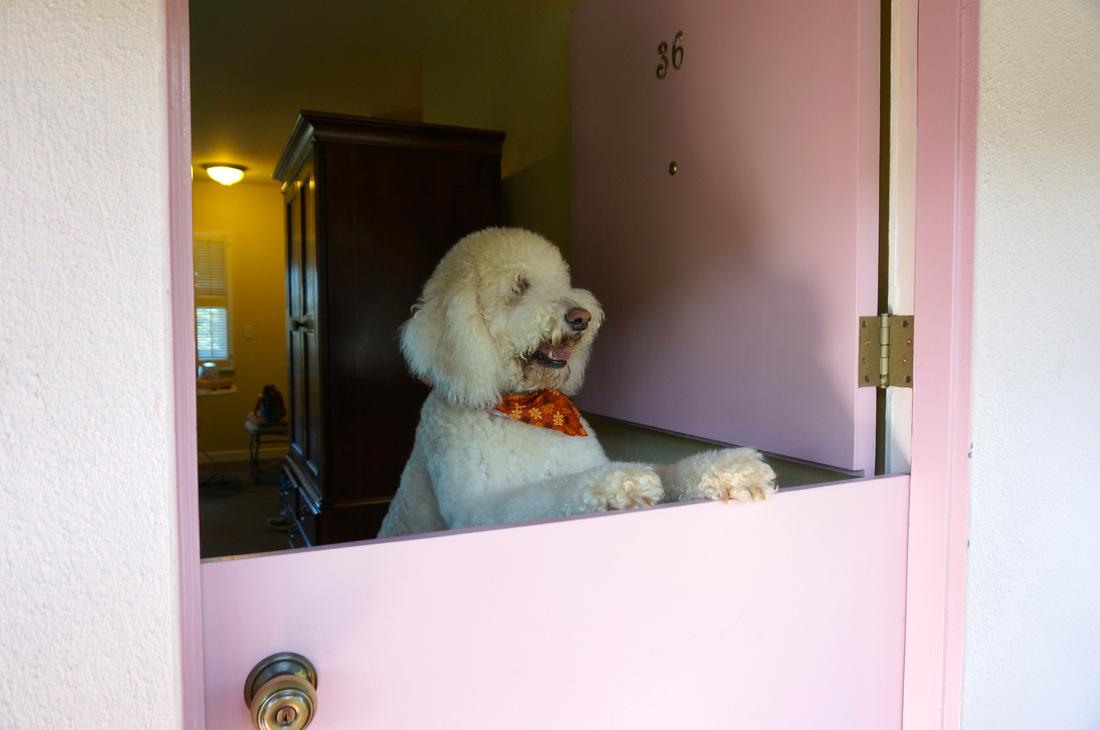 Lucy and I were so happy to walk into a very large room with a fireplace, a massive king-sized bed, doggie bed and treats for Lucy, and a bottle of wine with cheese and crackers from the Cheese Shop for me. Well, for Gavin, too, but believe me, I opened the wine before he got there! The Monterey wine and cheese pairing can be order to the room for $30.  It is absolutely worth it! So yummy and a wonderful way to start the weekend. All this with a patio that overlooked the hotel pool and had an ocean view over the tree line!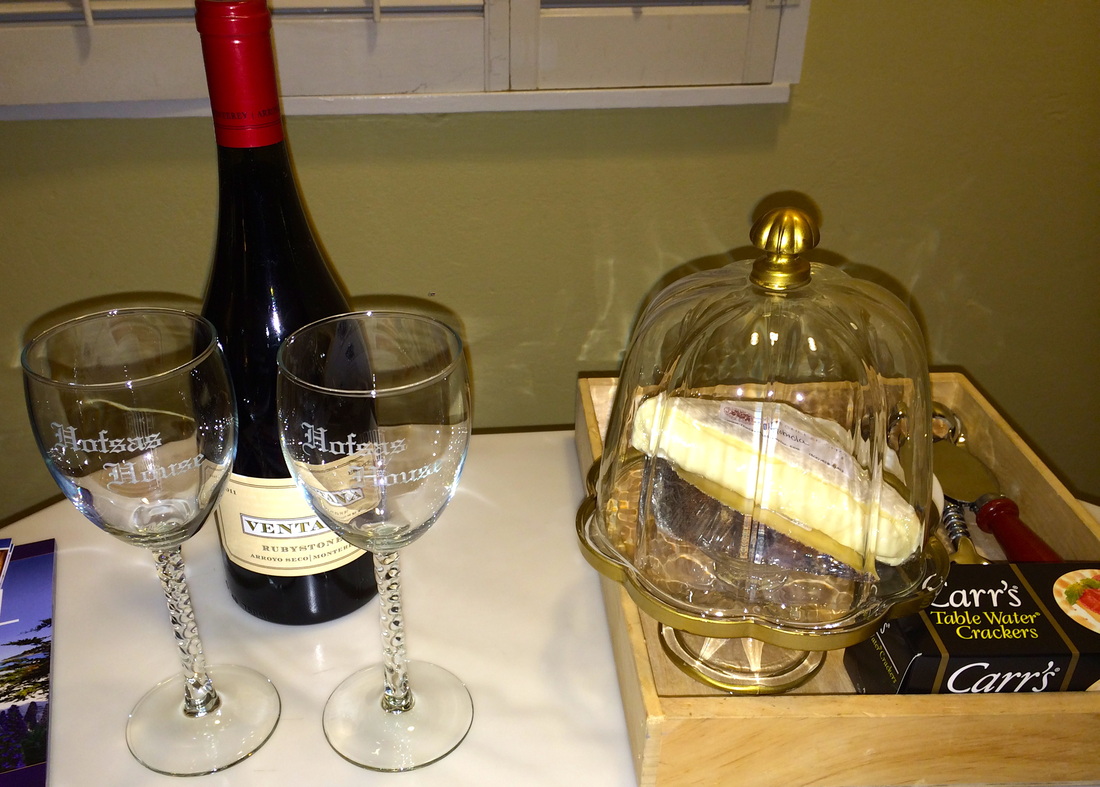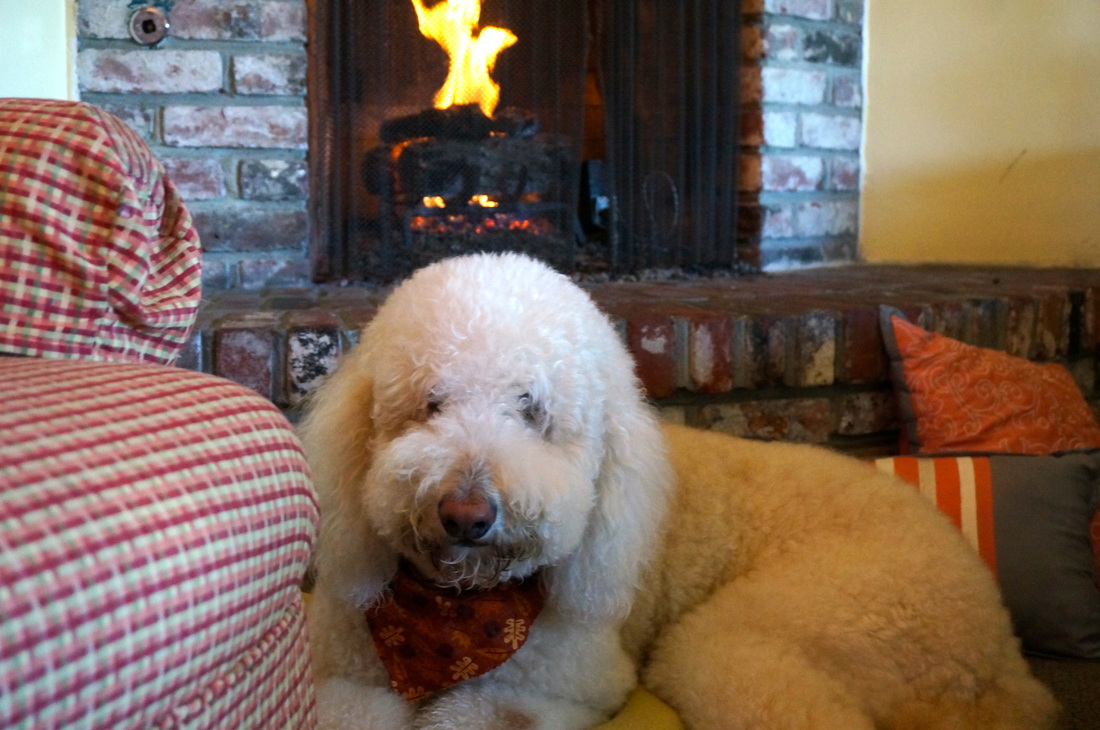 What is not to love? Once Gavin showed up and got out of is motorcycle garb we headed to dinner. With Hofsas House being so close to everything in town, once I parked my car (and Gavin parked his motorcycle) we never saw them until pack-up time on Sunday. Hofsas House is in an excellent location!
Friday night's diner was on the patio of the epicurean delight of Anton & Michel. With Lucy in tow we sat on the back patio. With a fountain, fire pit, and music it was a romantic setting for dinning. We relaxed with cocktails and explored the menu. The food was scrumptious! We split everything – all the more food to try that way – we split the abalone appetizer, grilled artichoke, and rack of lamb. They plated everything as split orders – nice. After the hotel cheese and crackers it was perfect!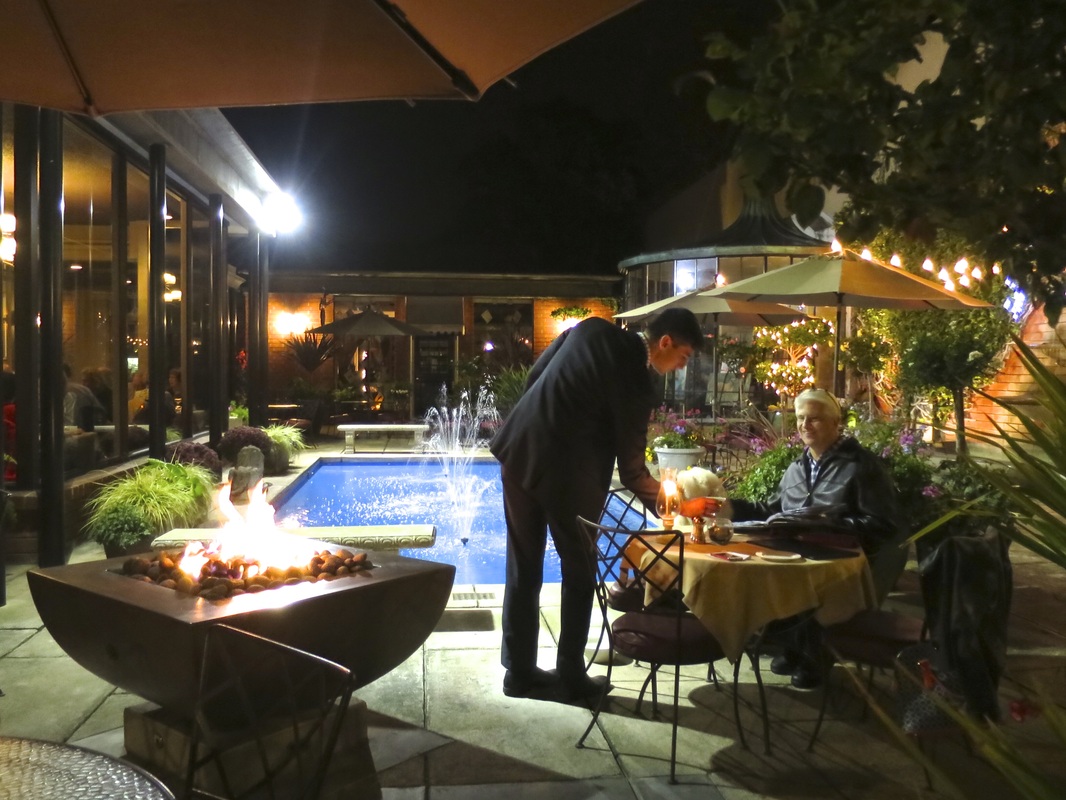 Saturday morning we slept in and relaxed in our beautiful room. We really did enjoy all the space and the fireplace. Oh, the romance of a bedroom fireplace. Mornings always mean coffee in my world – Did I mention the coffee pot? A full size coffee pot! Yes, a full-sized coffee pot in our room. When was the last time you ever saw that in a hotel? In addition to the full-sized coffee pot, the room also had a microwave and mini-fridge.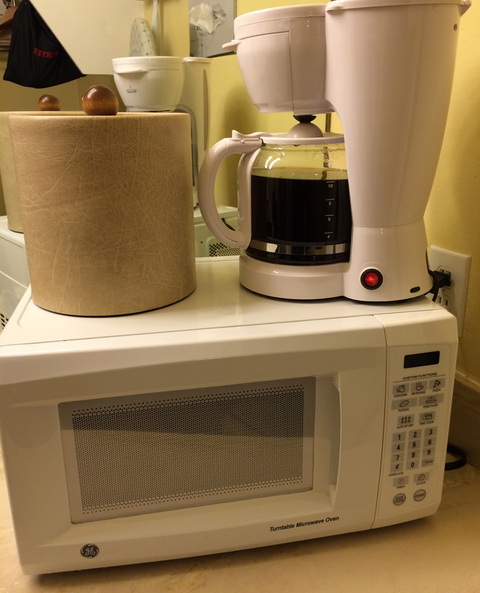 We eventually wandered down to the office where Hofsas House lays out a beautiful spread of delectable pastries, fruit, yogurt, juice, and coffee.  We loaded up a tray and took our breakfast back to our room to enjoy on our patio as we gazed at the ocean.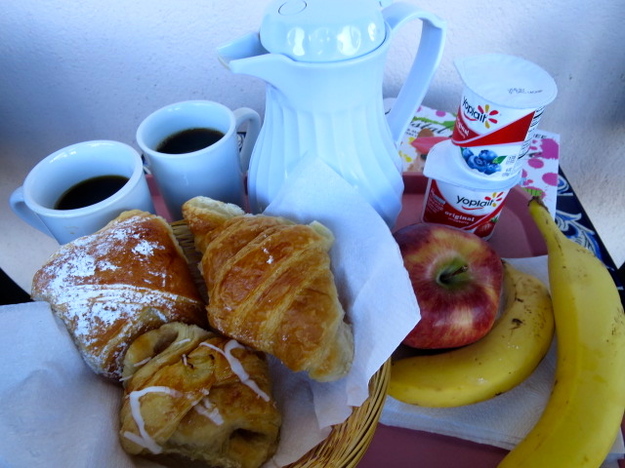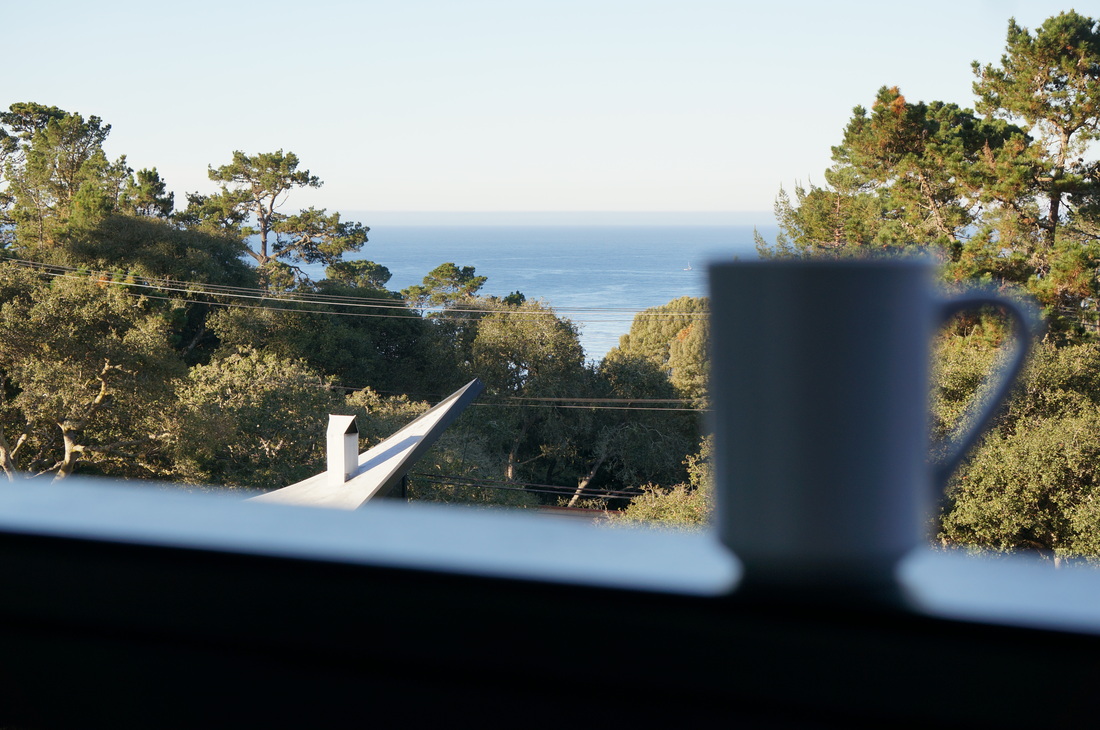 Saturday also included a picnic lunch from 5th Avenue Deli followed by our wine walk through town. Carmel is home to about 14 wine tasting rooms featuring the wine of Monterey County. Hofsas House offers Wine Tasting Passports at a discounted price of $50 per person. This is another great package that Hofsas House offers. The passport included nine wine tasting cards and each card is worth a flight of wine tastings. We shared all of our tastings and only made it to four different tasting rooms, so we have cards saved for our next visit as the cards never expire. Such a great deal!
Between hiking, dining, shopping, wine tasting, and Sunday morning at the beach – it was a perfect weekend! We were sad to pack up and leave, but I know we will be back visiting again to stay at Hofsas House.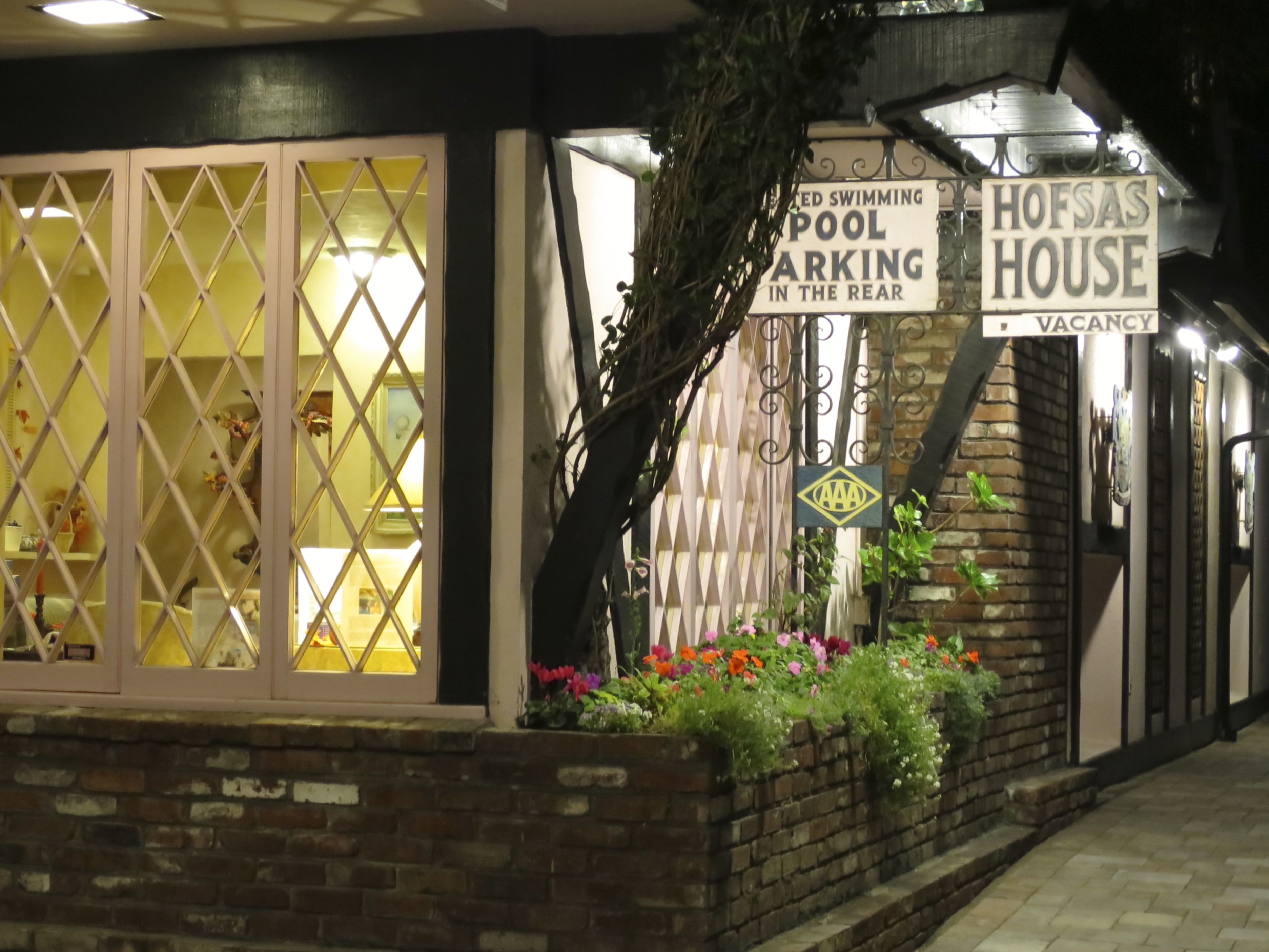 Next time, we might even bring the kids. They offer a beach package complete with wood bundle with starter and matches; beach blanket and safety flashlight; bottle of Monterey County wine; Hofsas House frisbee; and supplies for s'mores! I am thinking the kids would love that! And as our family grows – I'm not hurrying anything along here mind you, but we do have six kids – we might even qualify for their family reunion package.The Hofsas House has a heated swimming pool and pool side meeting room complete with full kitchen and fireplace. Perfect for all kinds of gatherings.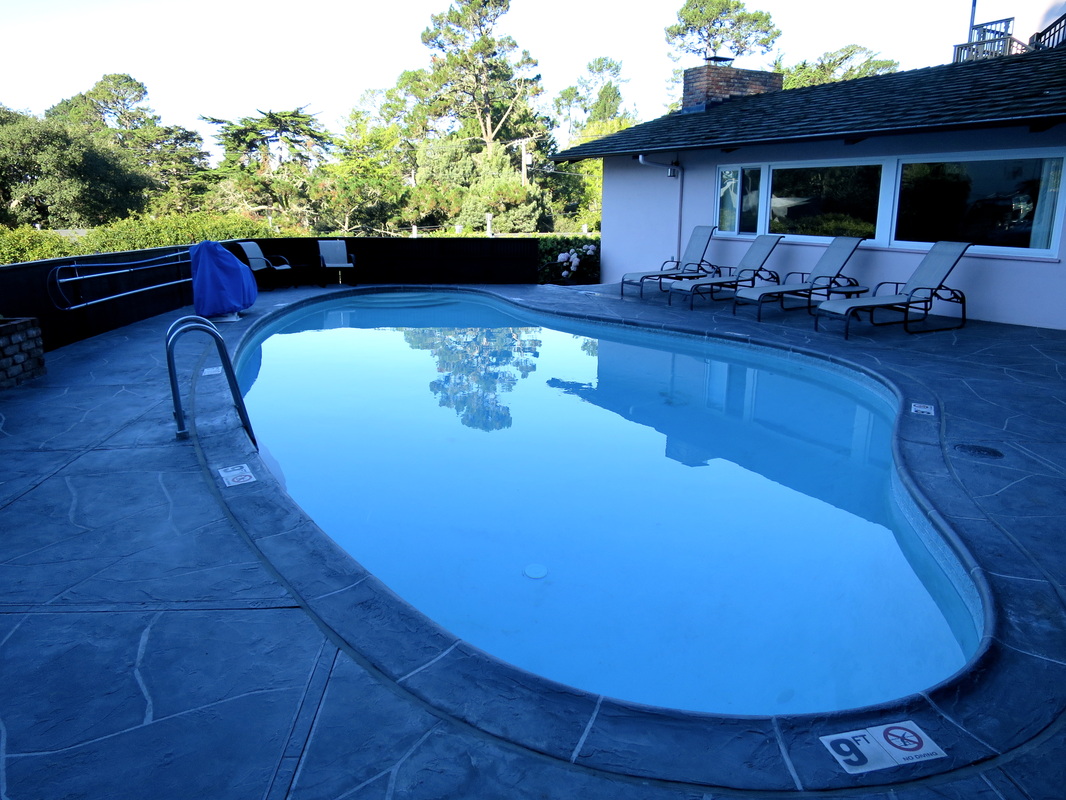 This Bavarian themed mural that greets you as you enter Hofsas House was painted by Donna Hofsas' friend Maxine Albro in 1957. Albro was the well known artist that also painted the 10 foot bt 42 foot mural depicting Californian agriculture life at Coit Tower in San Francisco.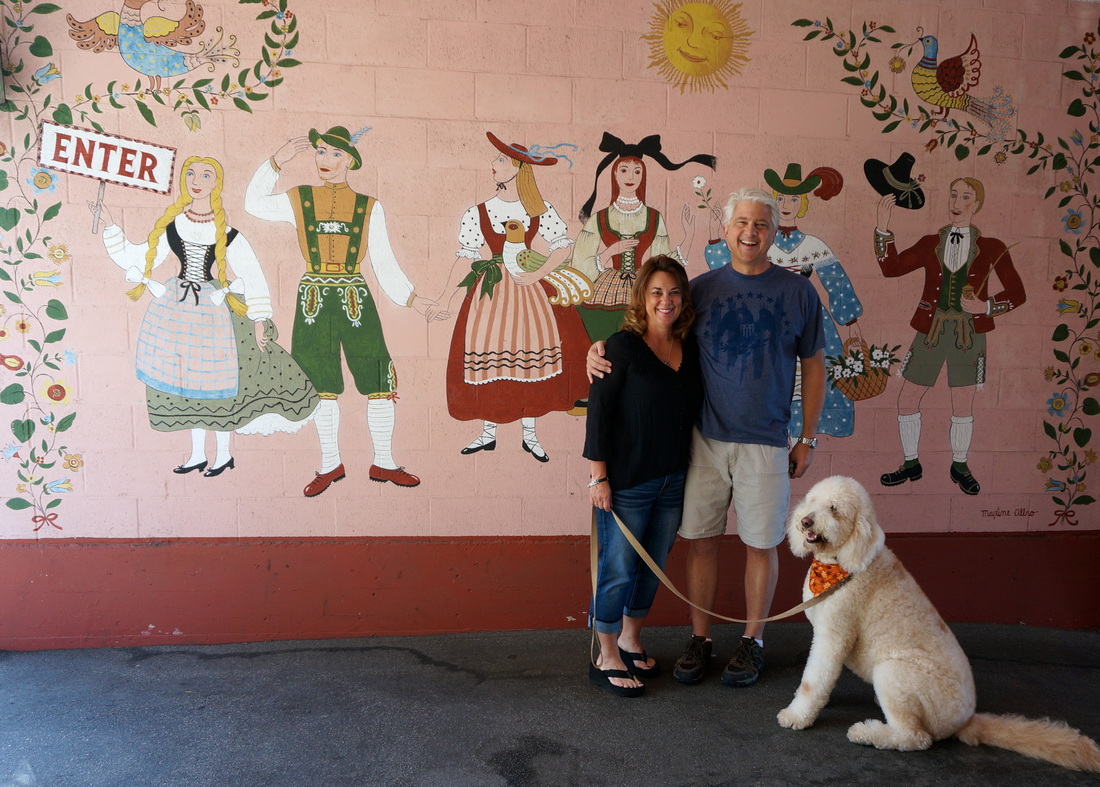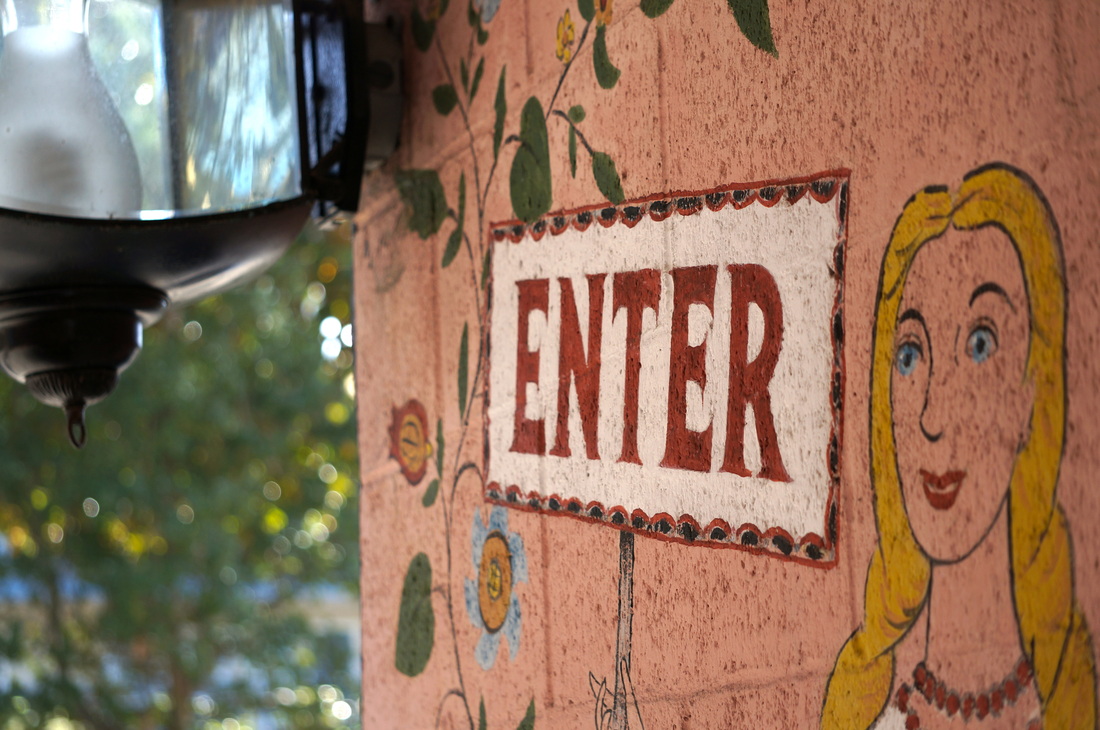 Yes, we will be back. Not only because of all of its charm, great location, spacious rooms, delectable pastries, French roast coffee, and assorted packages, but mostly because of the personalized concierge service and over-the-top hospitality. Hofsas House is a third generation family run business. Carrie Theis, the general manager and owner, is the granddaughter of Donna Hofsas. Donna Hofsas was the woman who started the hotel with a set of cottages in 1940. Over the decades the hotel has grown, but it has always stayed in the family being passed on down thru the generations. The pride Carrie and all the employees we met is evident from the first welcoming greeting. They know and love Carmel-by-the-Sea and want every visitor to their hotel to have a wonderful experience.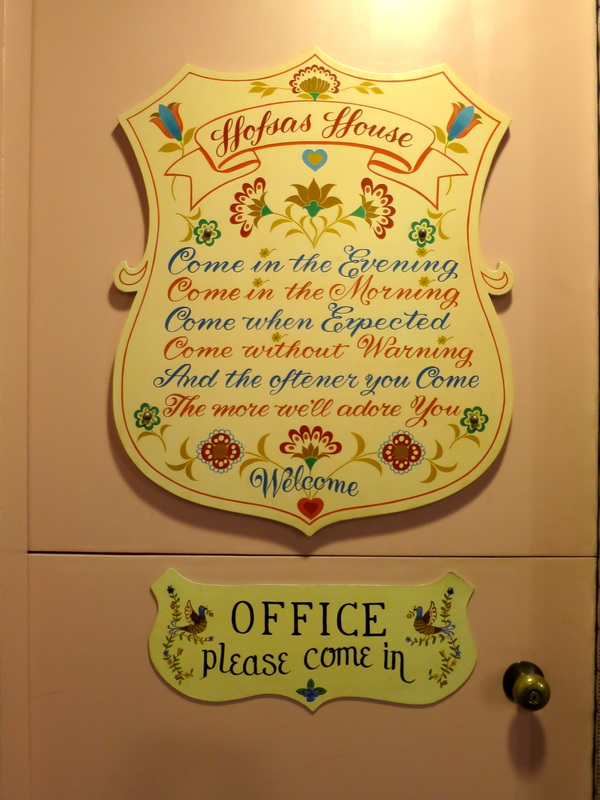 When visiting Carmel-by-the-Sea you are a very short drive to Point Lobos and Big Sur. This short drive along the coast is filled with breath taking scenery. If you have time, I suggest checking out Point Lobos.  A great picnic spot!  You can read more about that here:
A Drive to Big Sur, CA
Hofsas House Hotel
Our stay was hosted by Hofsas House, however the opinions in the blog post are 100% my own.