When the school year ended, we packed our suitcases and headed out on vacation! I love to travel and explore, but sometimes you simply need a vacation to rest and relax. The Grand Mayan Nuevo Vallarta was the perfect place to rest, relax, recharge and get out a bit for some local exploration.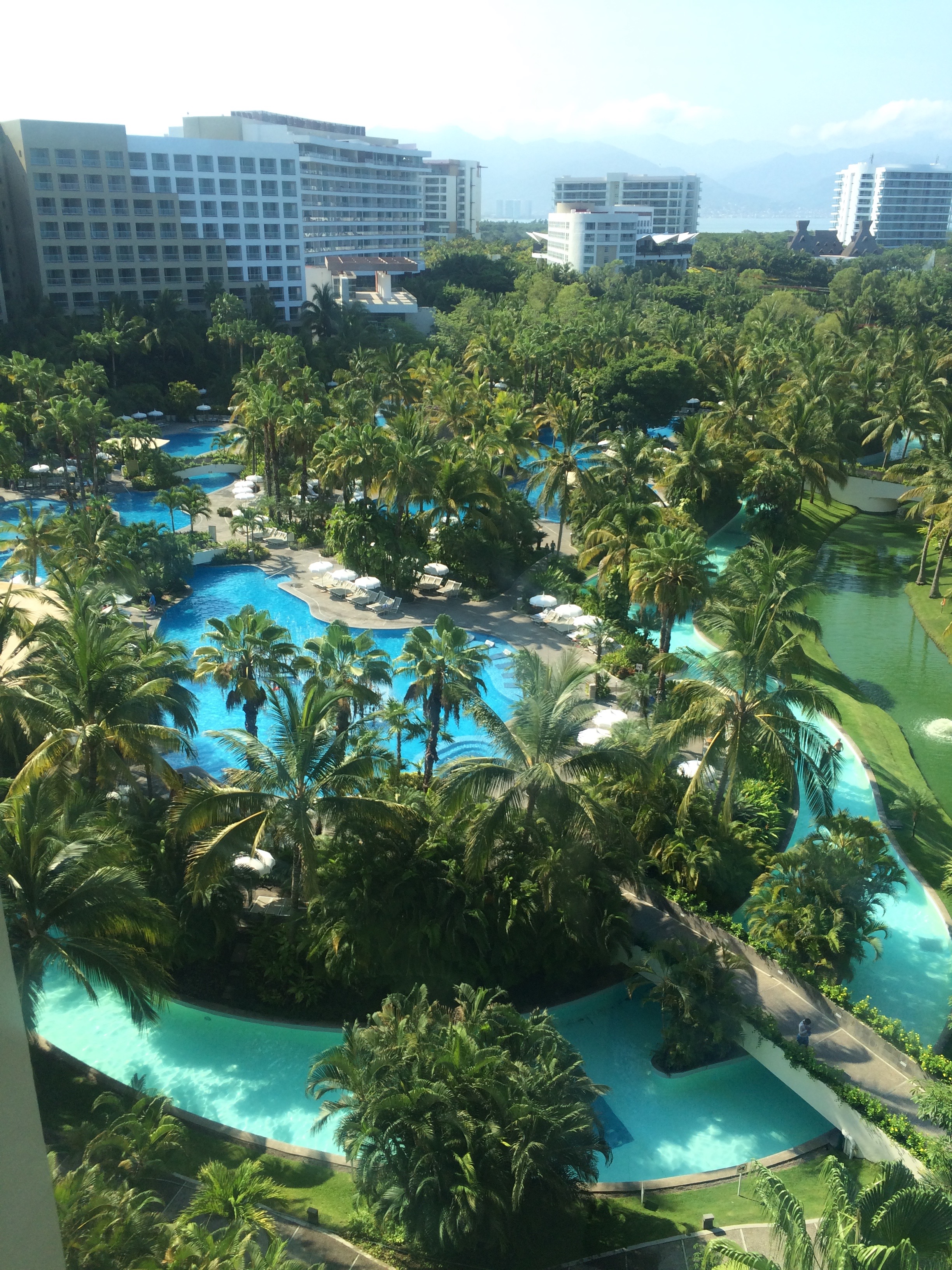 First off, The Grand Mayan Nuevo Vallarta was pure luxury! I am a timeshare owner and traded my points to visit this resort. When you are searching up the many different locals of where to vacation – which hotel/resort to book – it can get a bit overwhelming. When you throw in a large family and all of their different wish lists, the search can almost become paralyzing. Trying to plan a vacation should not be so much work.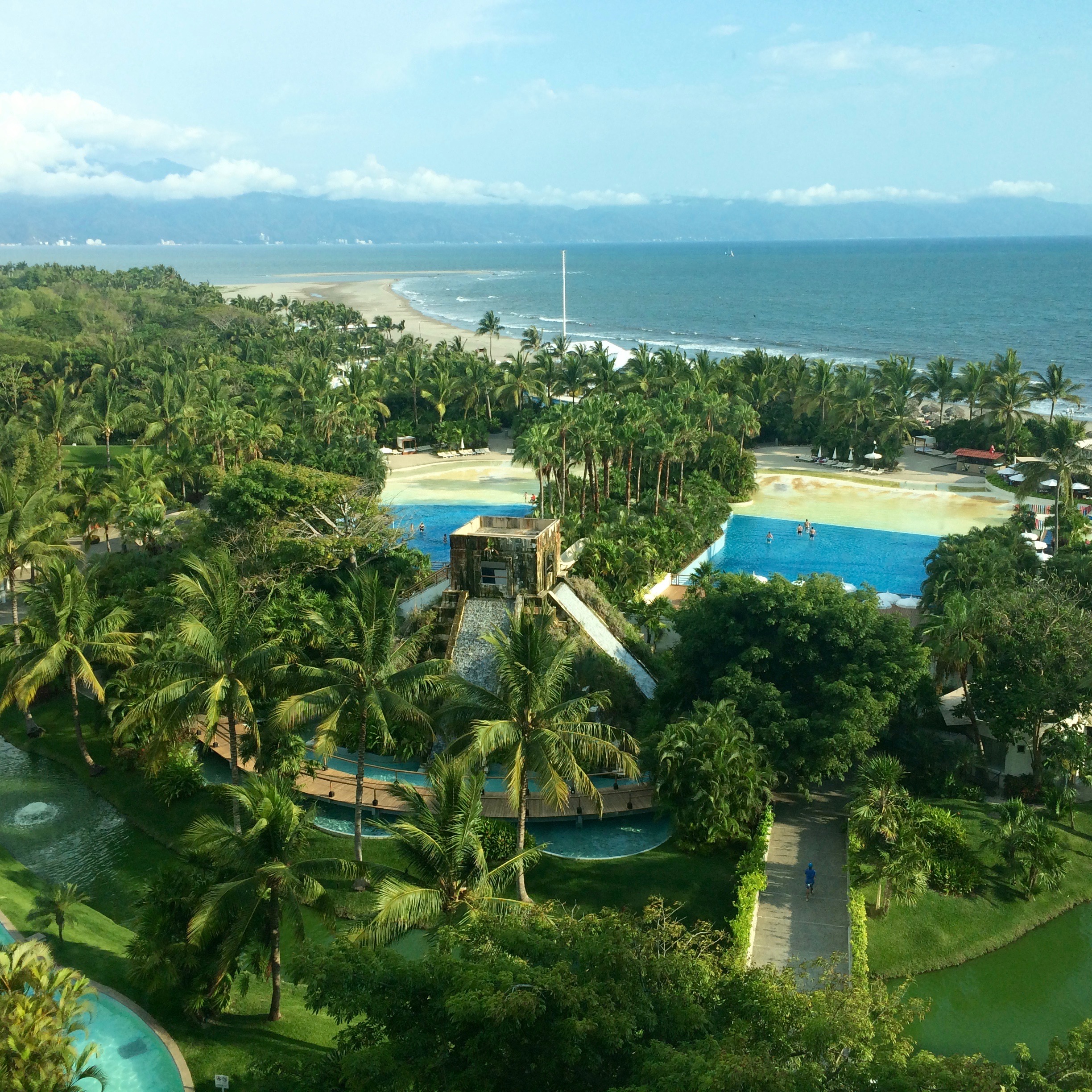 When I found The Grand Mayan Nuevo Vallarta I figured that I found the perfect fit for our family. The place has two bedroom units that sleeps ups to 10 (if you use the living space sofas) with a full size kitchen, plunge pool on the balcony and beautiful ocean views. The resort is also full of swimming pools – including a lazy river, two wave pools, water slides, adult pools, family pools, pool time activities, and pool side service of food and drinks to keep us all happy. We also loved spending time sitting under the thatched umbrellas beach side as the waiters, on their beach Segways, delivered us our margaritas. Pure vacation heaven.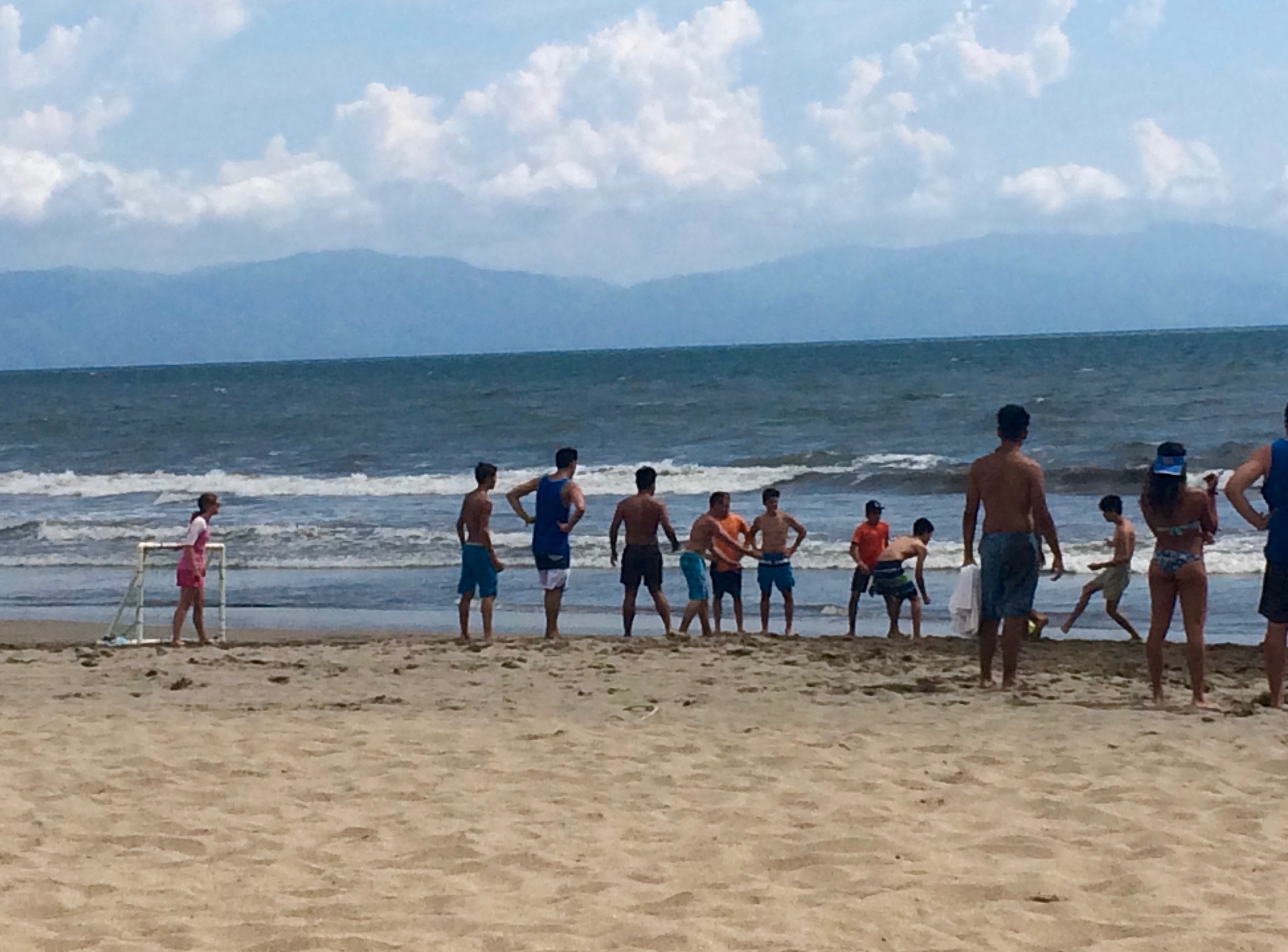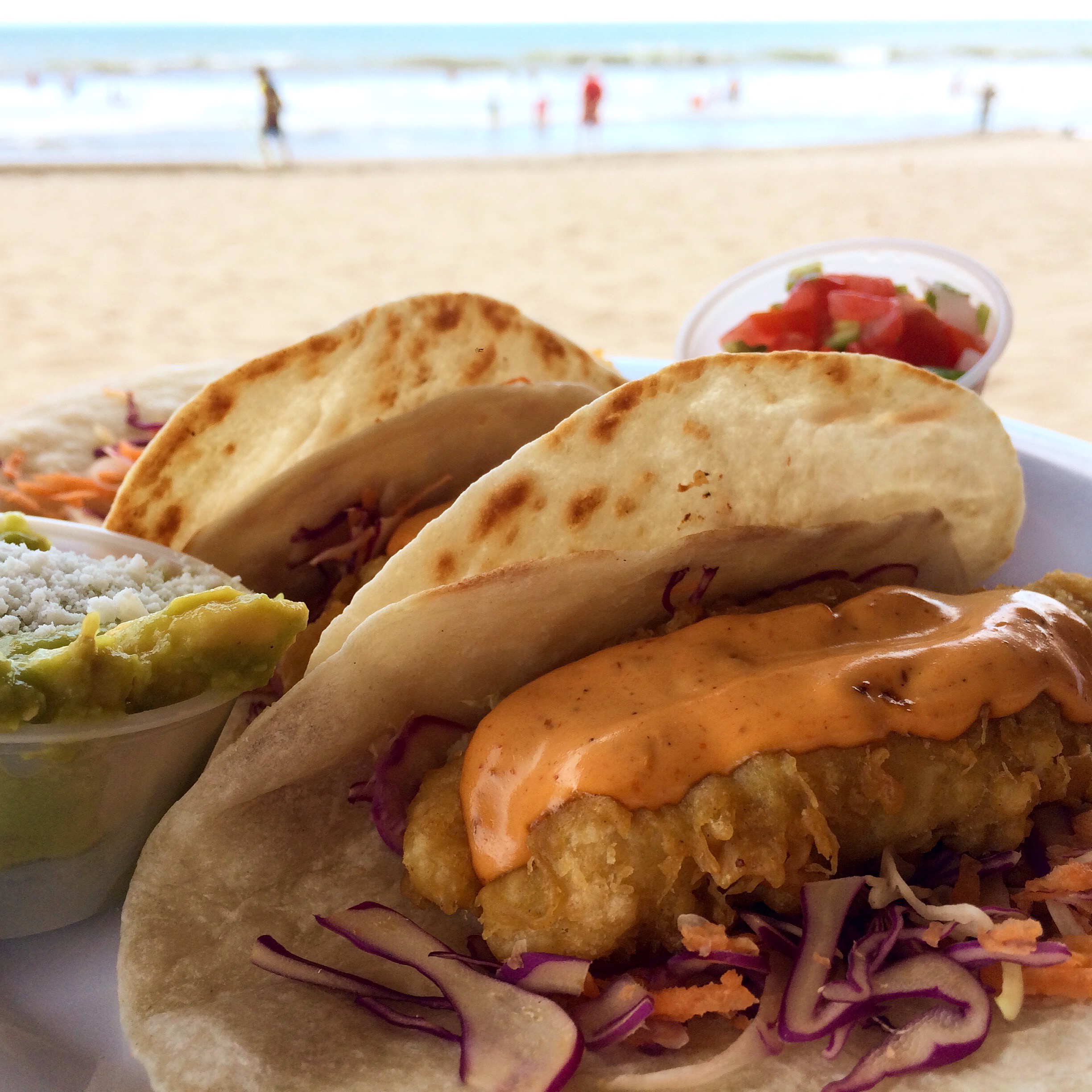 There are plenty of restaurants on site – but you need to book dinner reservations ahead of time. For whatever reason they book up! Maybe that was because we were a group of 10. We enjoyed La Cantina, Gong, Samba, The Burger Custom Made, Café del Lago and the taco stand at the market. All of it was delicious. Plus every restaurant on site asked about food allergies when we made reservations, when we checked in, and when we ordered. This was super helpful since my stepson has many food allergies. They were extremely accommodating and helpful!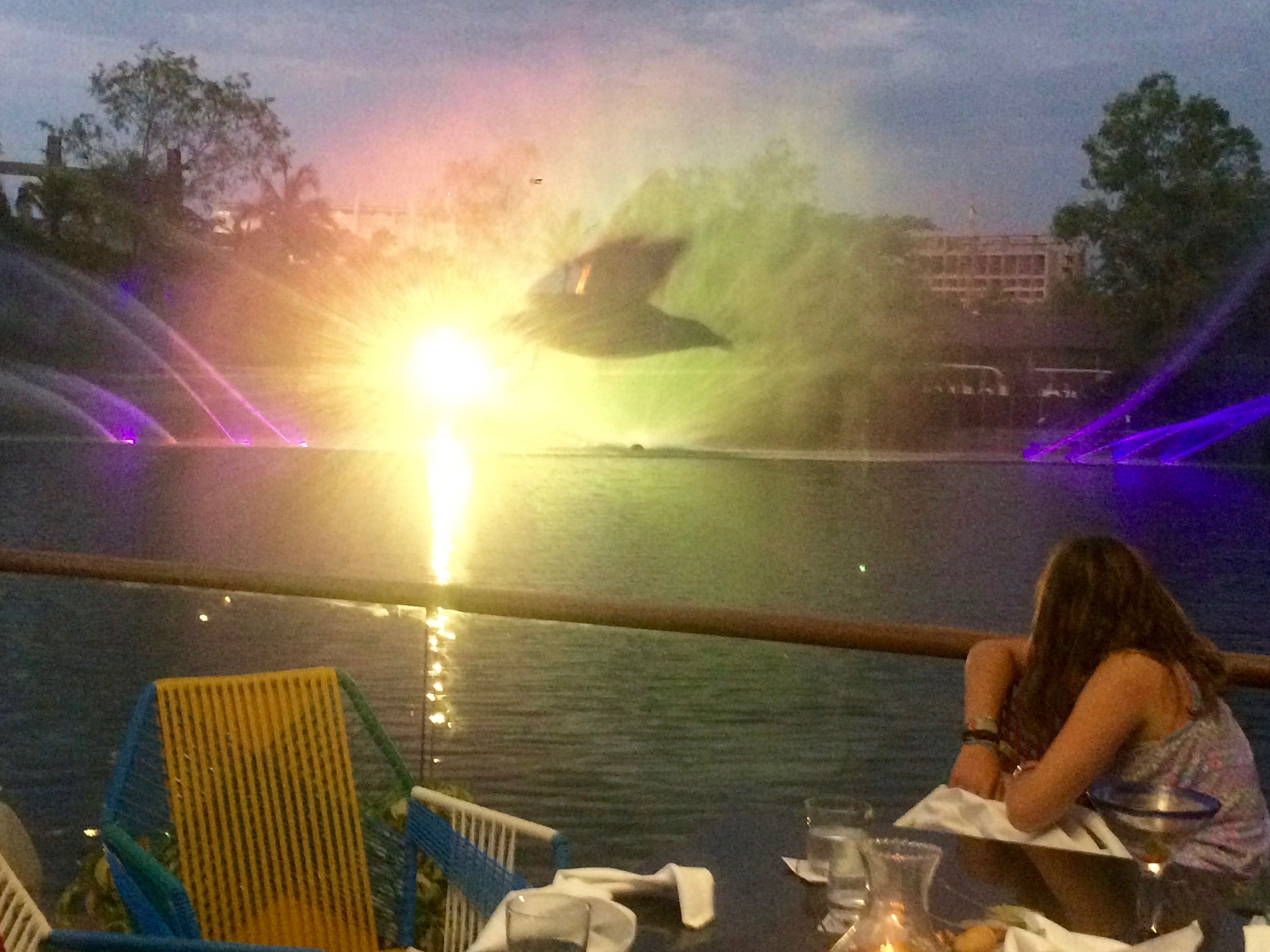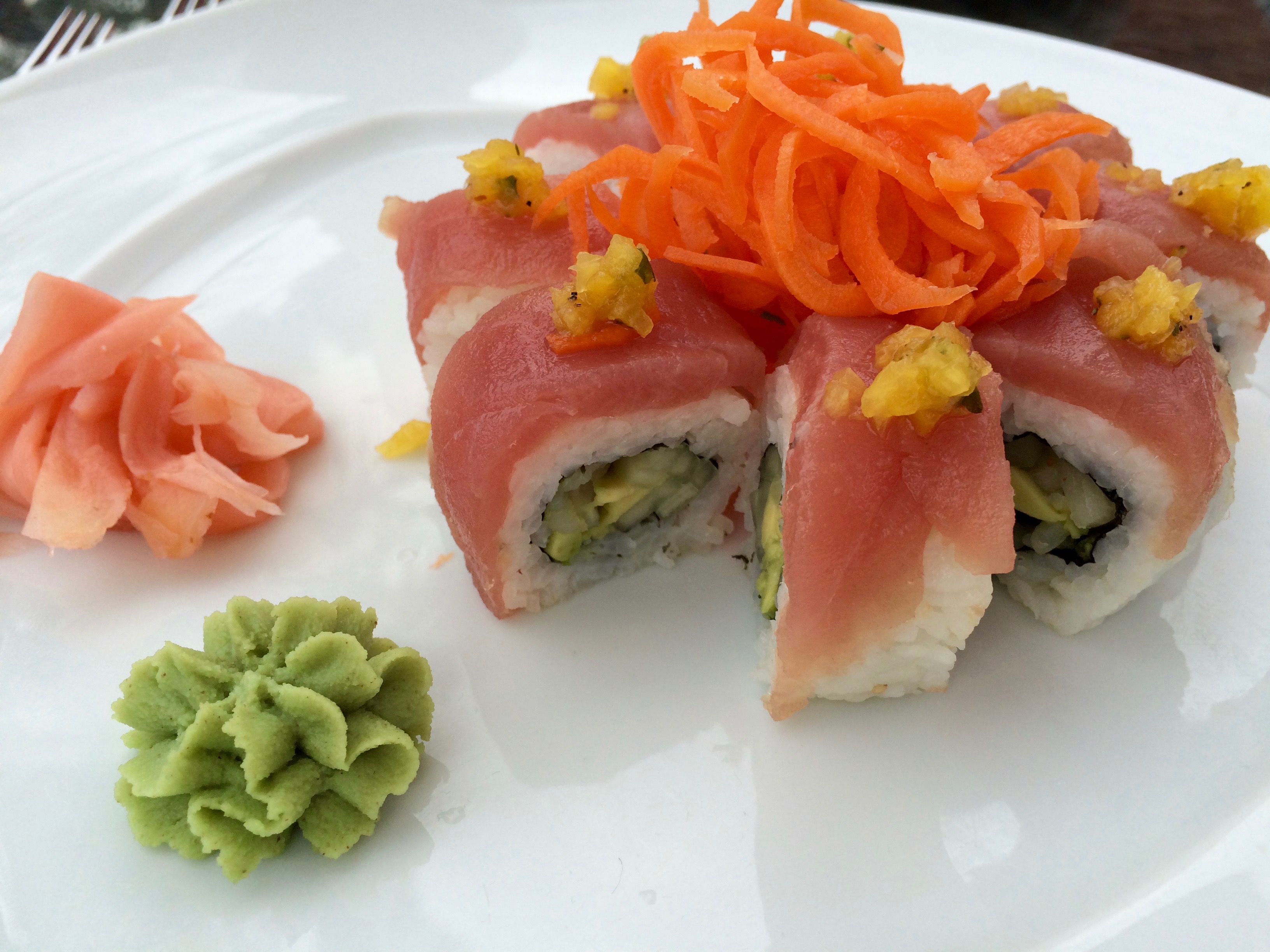 There is a gourmet market on site that carries groceries as well as specialized departments of pastries, chocolates, meats, alcohol, cheese, and more. this is also where you find the taco stand. Mini tacos made fresh and only $1 each. Can't beat that!
If you want to eat off the resort, you can take a short walk along the beach towards the harbor of Nuevo Vallarta – this is a beautiful short beach walk – and you will find more restaurants some overlooking the harbor and some in town. You can also catch a water taxi here. We took a taxicab one day into Peurto Vallarta for an afternoon – we had wished we had known of the water taxi – that would have been a more enjoyable and faster way to get to town.
Another family joined us on this vacation. They were placed in another tower, there are three towers to the Grand Mayan, and meeting up was very easy. The Grand Mayan is part of a much larger resort facility and the place can get a bit overwhelming. There are paths connecting the different resorts (Grand Bliss, Grand Luxxe, Mayan Palace), but once you walk around a bit you will understand the layout of the land.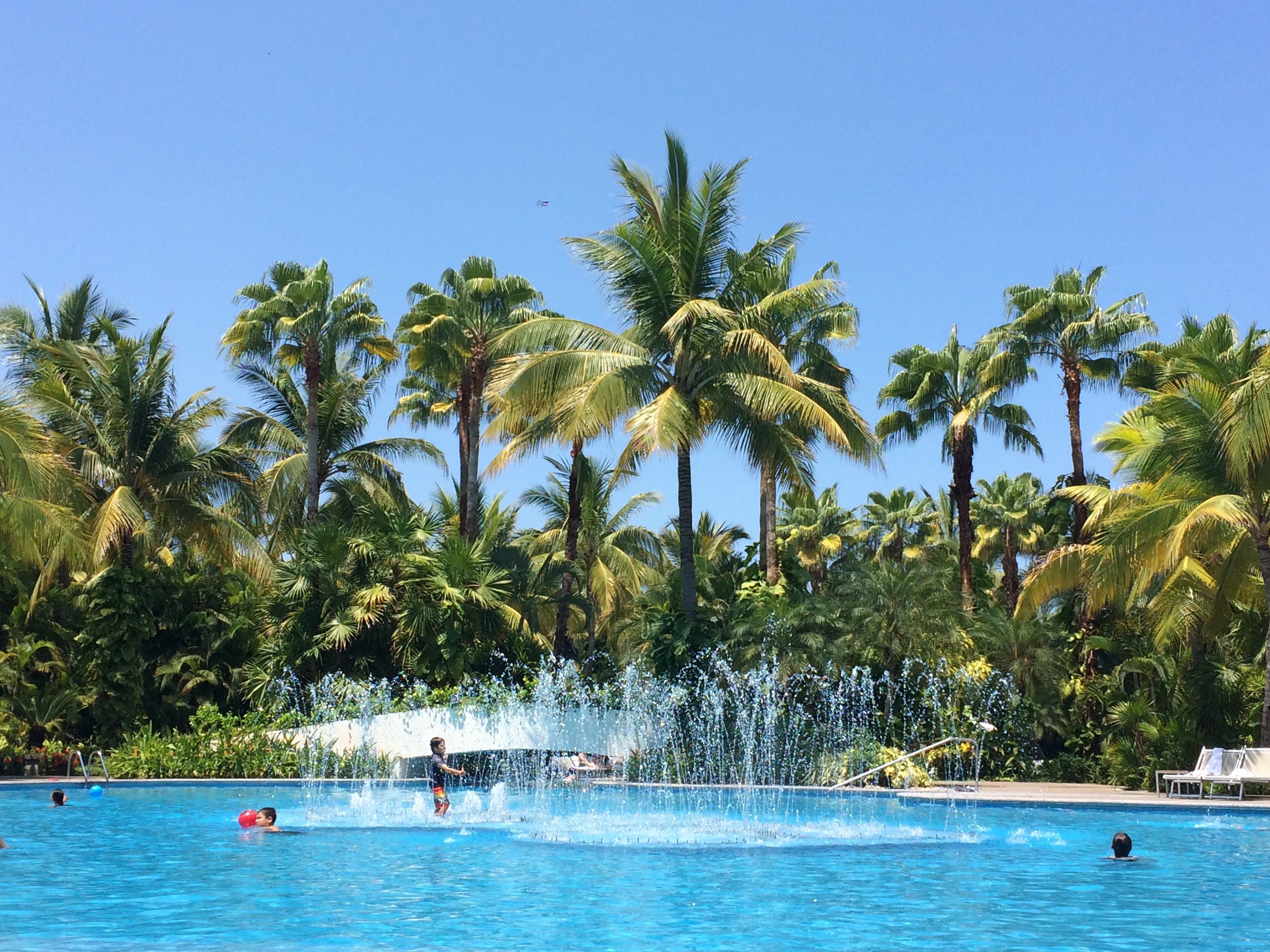 They have a turtle hatchery on site, and given the right season you can see a lot of baby turtles being released. We saw a few that were being dug up.
We enjoyed the evening entertainment at the Santorium – lots of music and comfortable places to sit and enjoy. There is not much night life here, other than the Santorium, and our young adults in the family were hoping for a bit more. Heading into town at night might be an option for some – but not for our kids. We preferred to keep them close.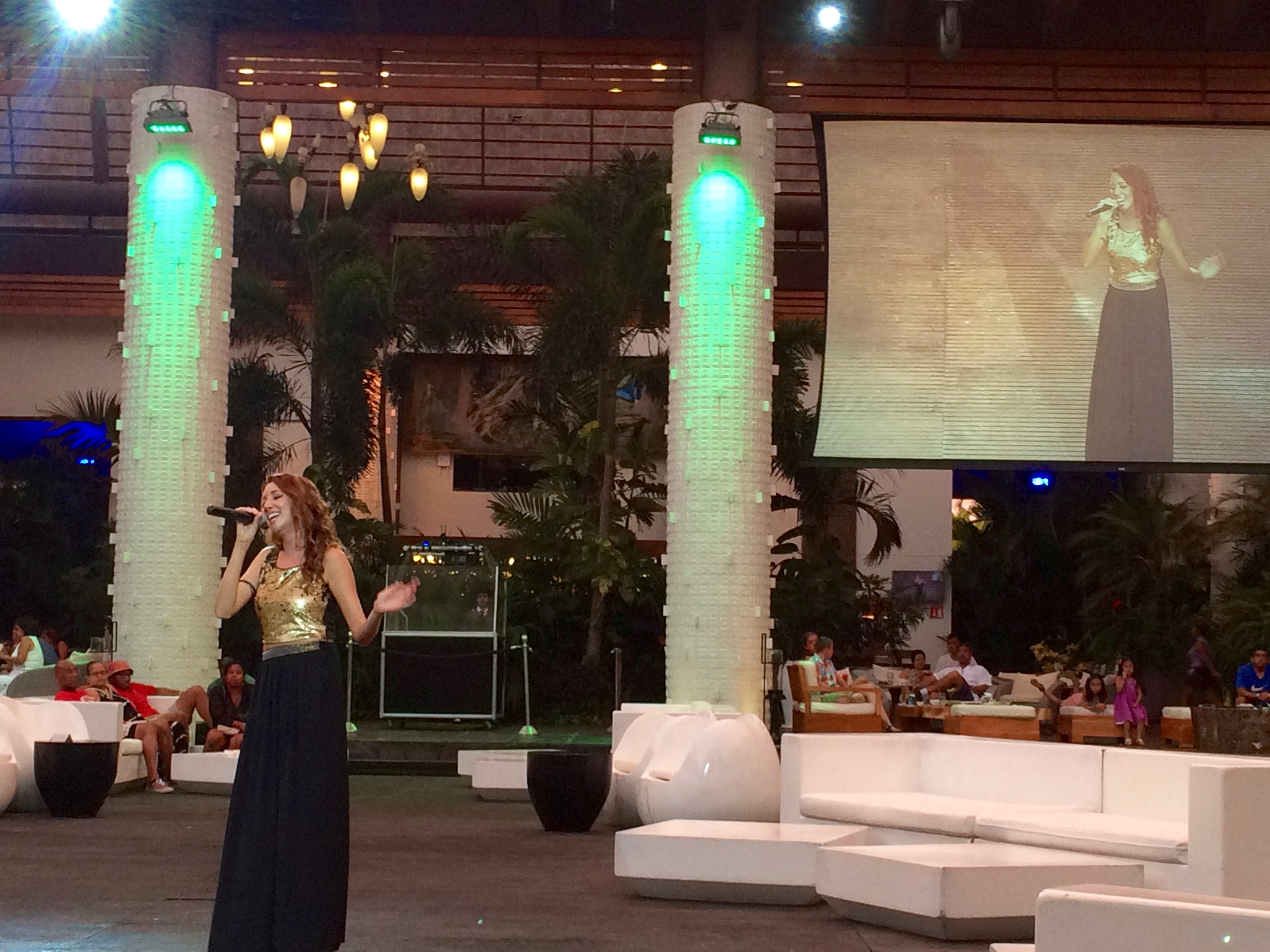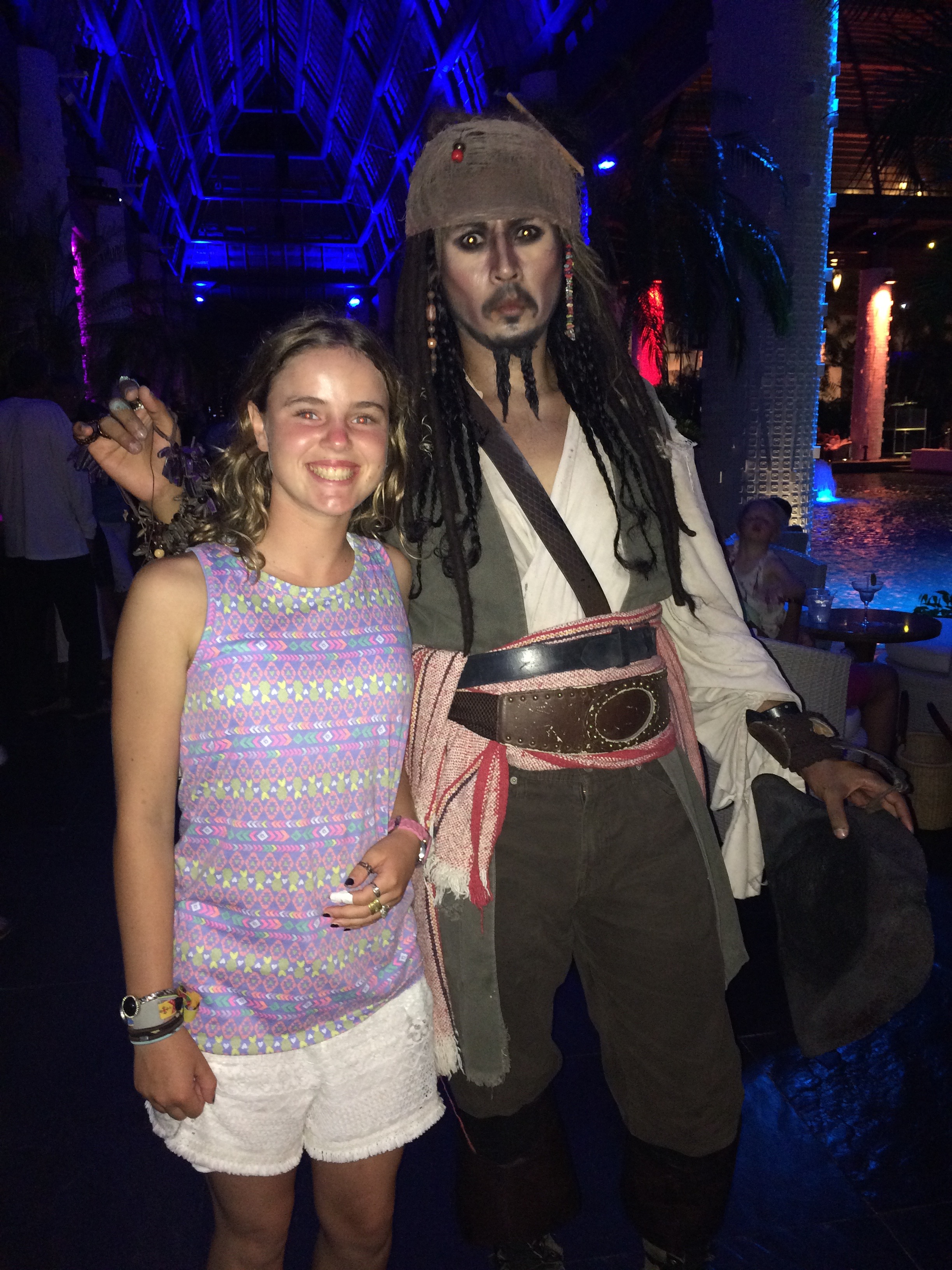 There is so much to enjoy at the Grand Mayan – they have a great fitness center, a spa, and golf. We did not have time for it all. We did take part in a couple of off-resort adventures. You can read about these here. Vallarta Adventures has some excellent outings and we loved them!
The Grand Mayan Nuevo Vallarta was a perfect vacation for our family. In fact we loved it so much that we are planning on returning another time to one of their locations. We are thinking Cancun! While we stayed at the Grand Mayan through timeshare points, you can also find units listed on VRBO. In fact our friends were able to join us by booking their unit through VRBO. Oh, but like all places in Mexico – don't drink the water. Even though the resort is modern, beautiful, luxurious and they filter the water, it is still not safe to drink. Stick with bottled water – or the margaritas. they are delicious!