When we traveled the Mayan Riviera just south of Cancun in Mexico, I had a few must-do items on my travel list. First and foremost was to climb an ancient pyramid. While their are other archaeological sites that include pyramids in the area, namely Tulum and Chichen Itza, Coba is the only site that still allows you to climb a pyramid. Climbing and standing on top of a pyramid was what I really wanted to do, so for me – exploring the ancient Mayan ruins of Coba was a must.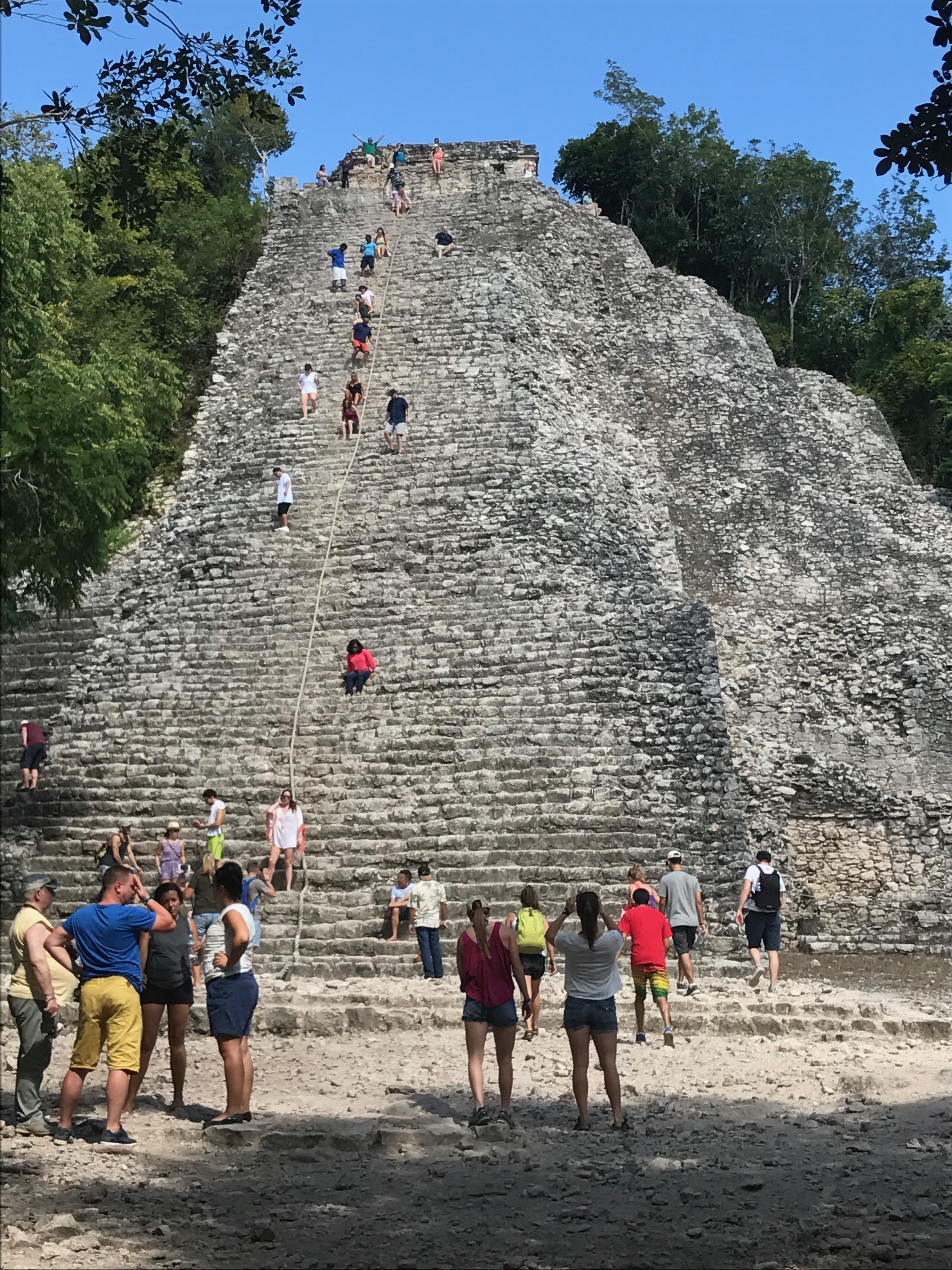 Coba is a large ruined city of the Pre-Columbian Maya civilization, located in the state of Quintana Roo, Mexico. It is located about 56 miles east of the Maya site of Chichen Itza, about 25 miles west of the Caribbean Sea, and 27 miles northwest of the city of Tulum. It was an easy enough drive for us to get to from where we were staying at Vidanta Riviera Maya in the Mayan Riviera. While there were many tour operations available that would shuttle us there, we opted to rent a car and explore on our own. As a family of eight – renting a large enough vehicle was a slight issue. We were able to get a car at the last minute, but I suggest if you want to rent a car that holds more than 4-5 passengers, you book well in advance!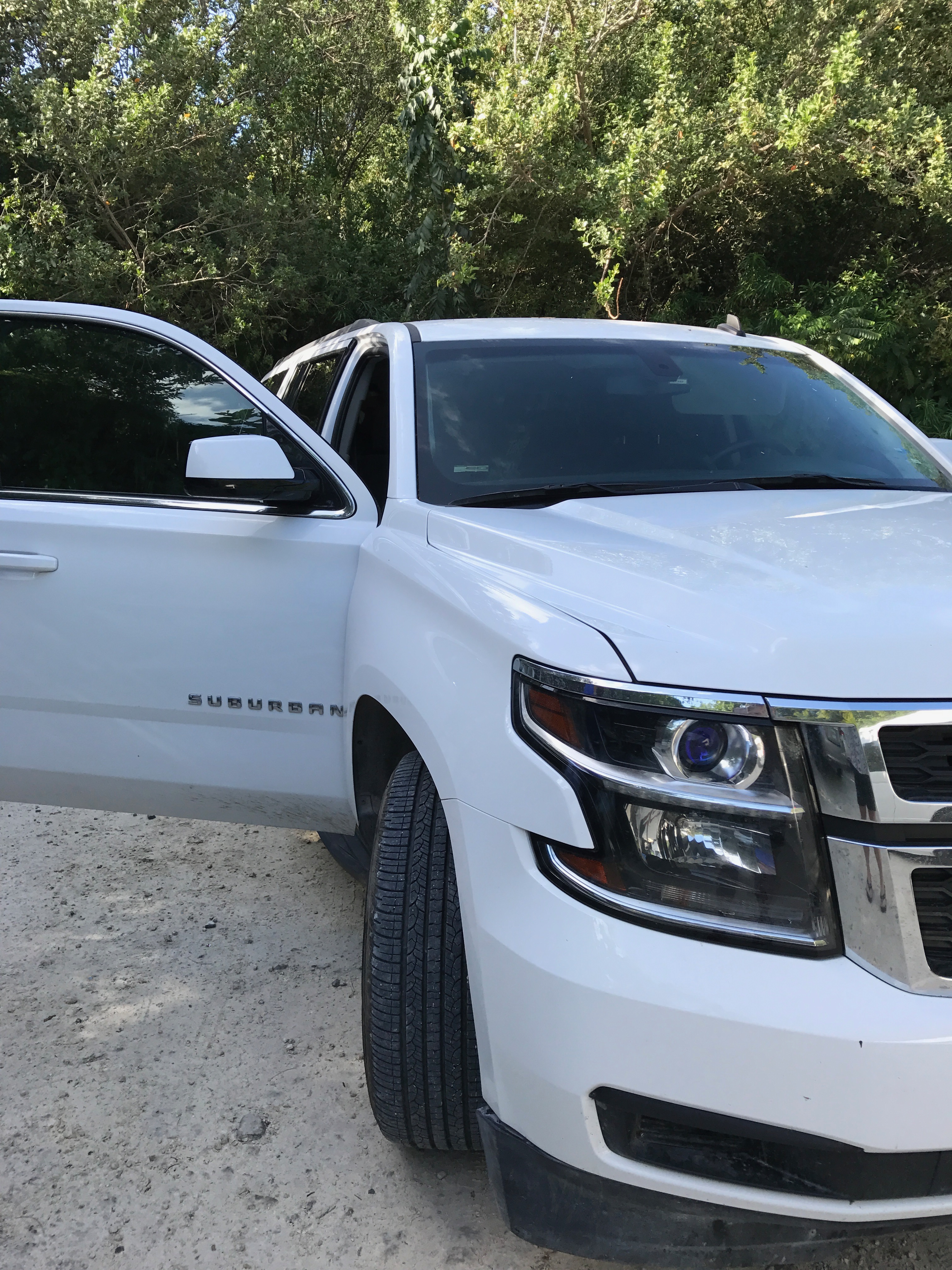 We loved having the flexibility of driving ourselves. FromVidanta Riviera Maya we traveled south on Highway 307 through the towns of Playa Del Carmen and Tulum. At Tulum we headed northwest on road 109. This road took us through a number of small Mexican villages as we headed away from the coast and into the jungle. The road to Coba is well marked and a great way to see the area. We stopped to shop and eat on the way there and on our return trip home.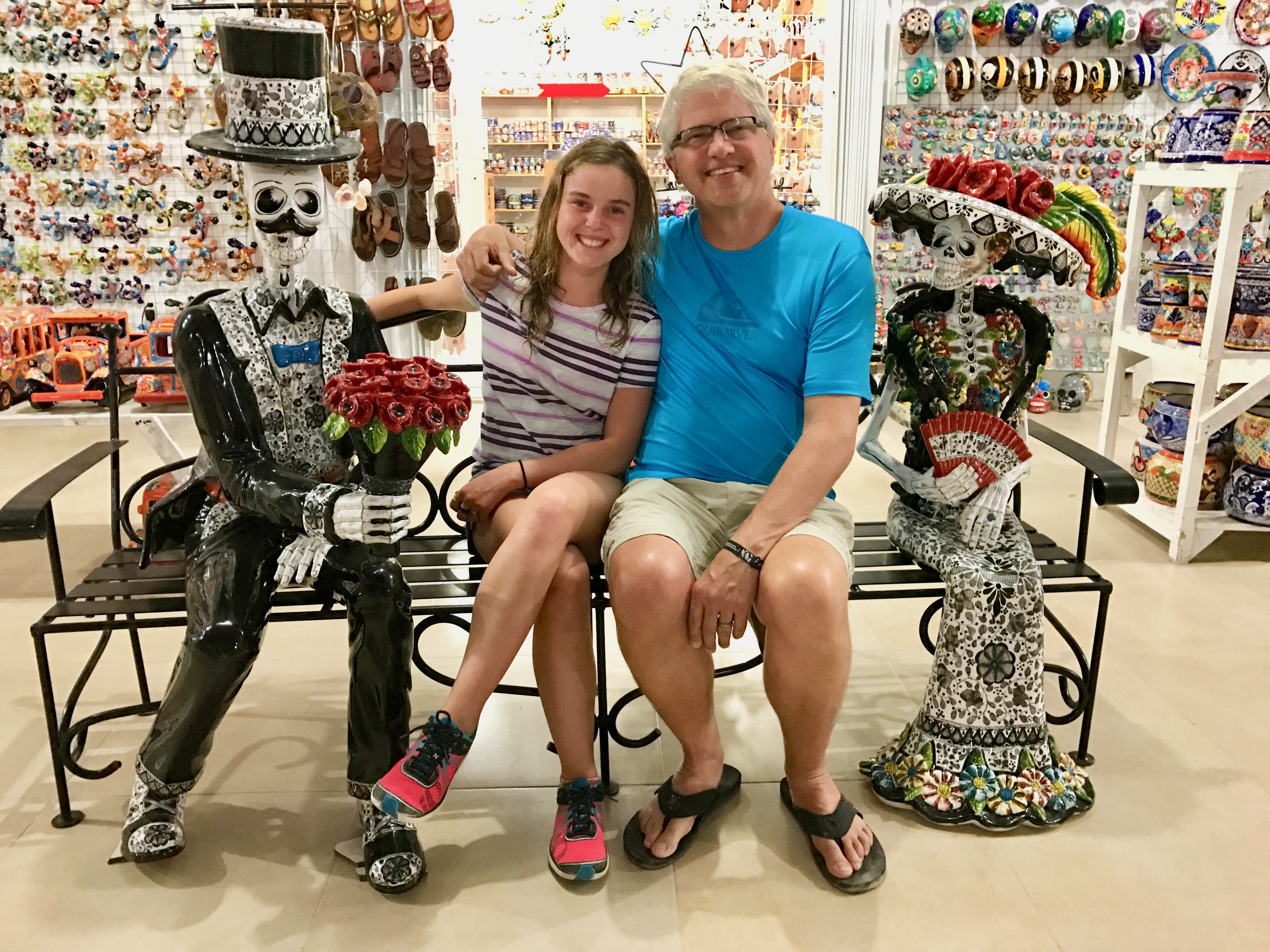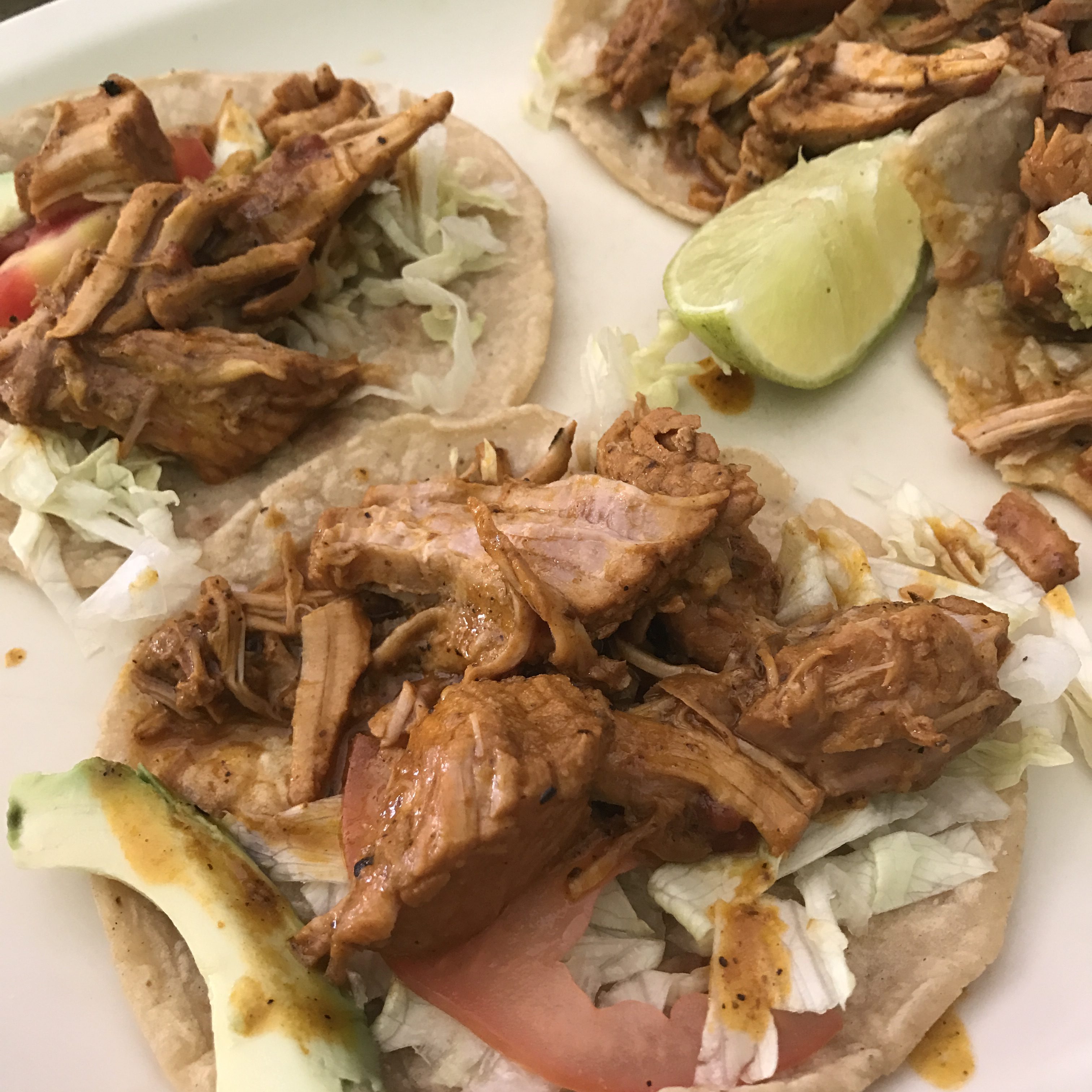 When you get to Coba you pass by a large lagoon (A sign reads beware the alligators) and you will find a large parking lot. Souvenir shops and restaurants dot the parking lot. Once you purchase your entrance ticket you will be met by a number of guides for hire. We  opted not to hire one – but they are a wealth of information and will walk you through the grounds explaining the many ruins to you.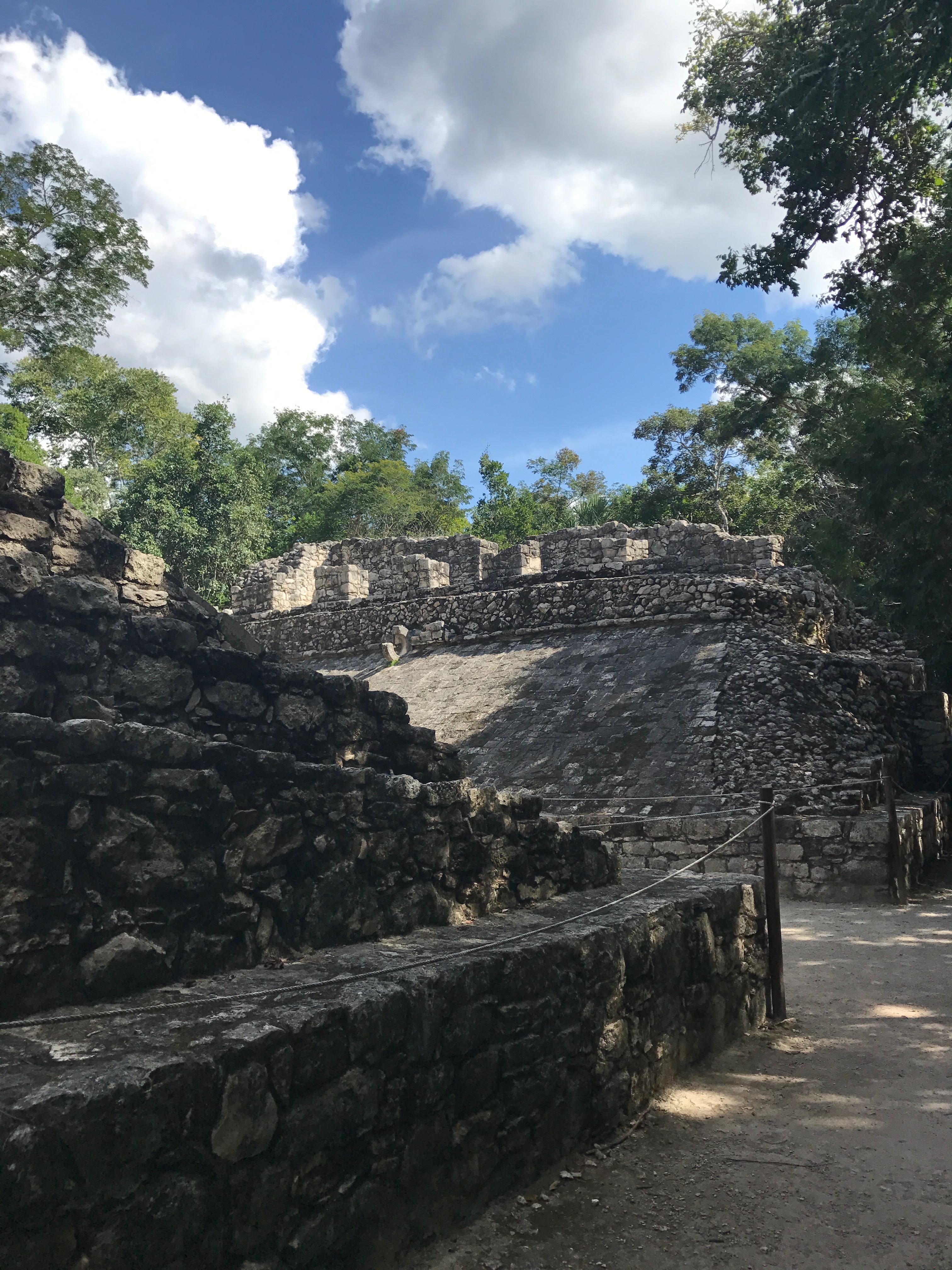 The Coba ruins are large! The entire Mayan ruins extends for 27 miles and  consists of four major excavation groups. The major landmarks at Coba are spread out among long roads cut through dense jungle. If you want to be able to cover more ground quickly, I suggest renting a bicycle. The offer bikes for rent (cheap) and if you don't feel like cycling yourself – they also have drivers that will transport you on their tricycles.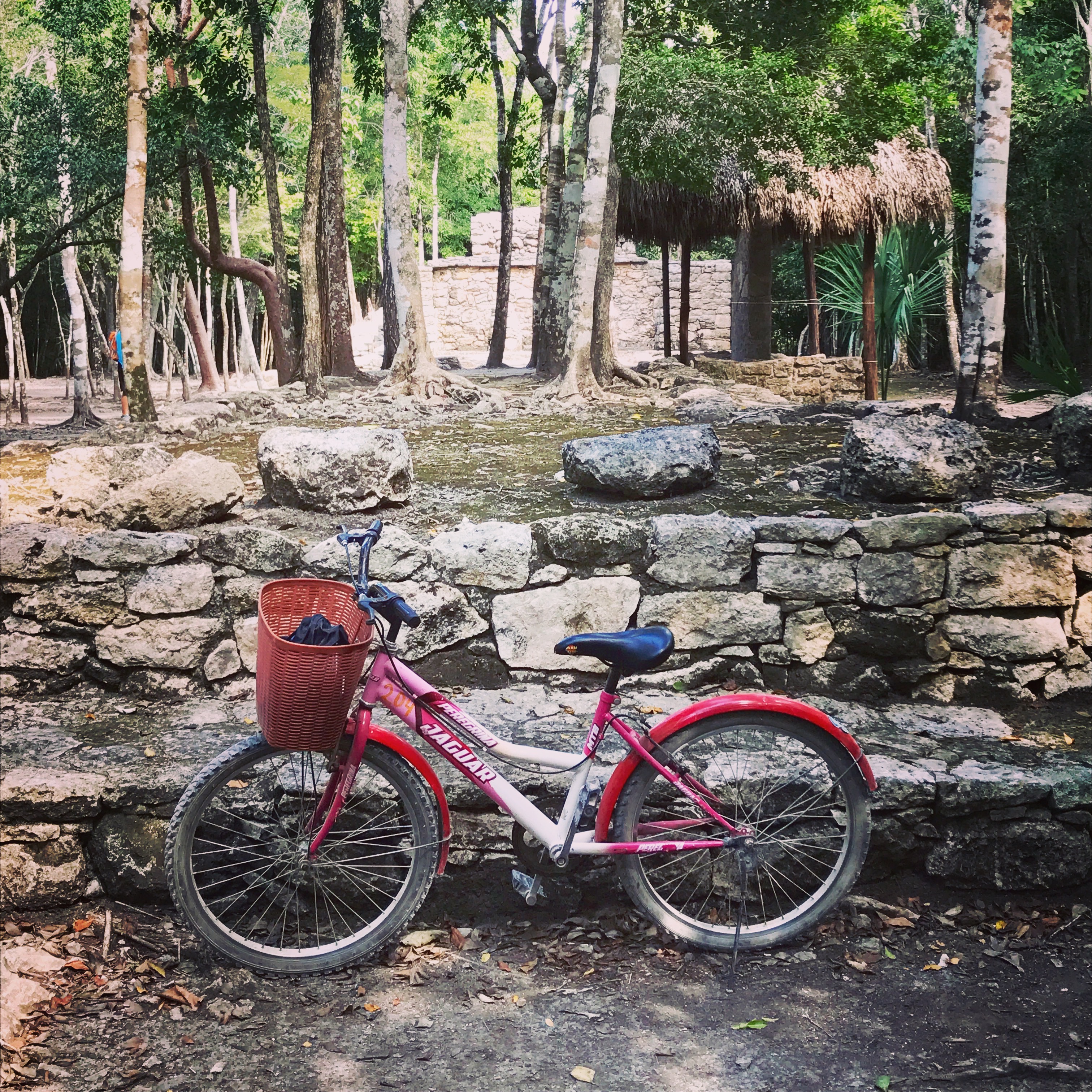 We rented the bikes and with all six kids meandering along the jungle trails I really felt a kinship with the Von Trapp family (different continent I know).
There is a lot to see, and if you don't take a tour – be sure to pick up one of the written pamphlets telling you about each of the many ruins.  The highlight for us was climbing to the top of Nohuch Mul. At more than 130 feet in height it is the tallest pyramid at Coba archaeological site and in the Yucatán Peninsula. When you get to the top the views are spectacular.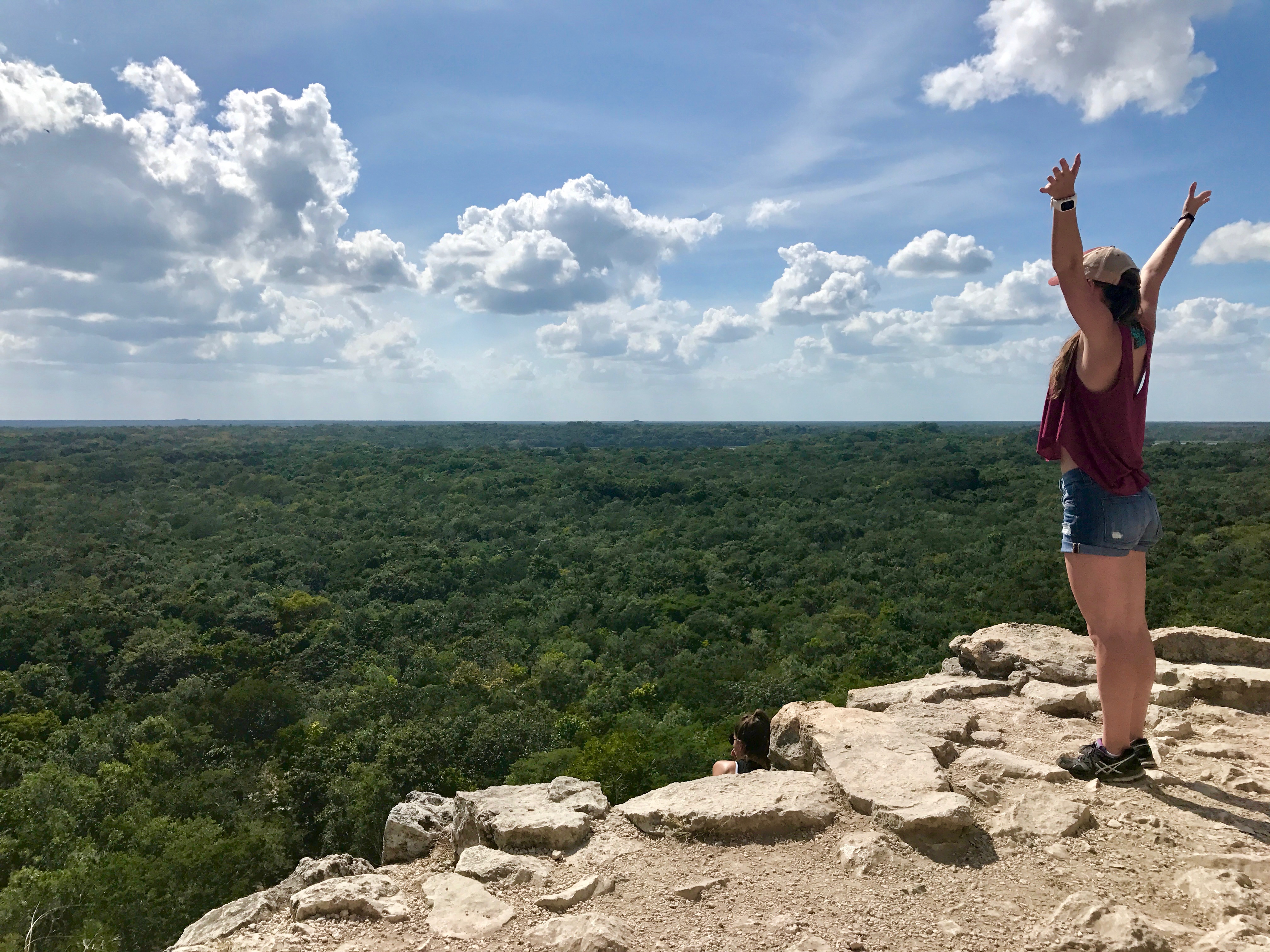 There is a small stand near the base of the pyramid that sells water and drinks, if you don't have water with you – I suggest you buy some! The climb is steep, but doable. There is one long heavy rope down the front of the pyramid which many people took advantage of. The climb down is much more challenging than going up. The "steps" are uneven, they are of varying heights and widths – so watch your step.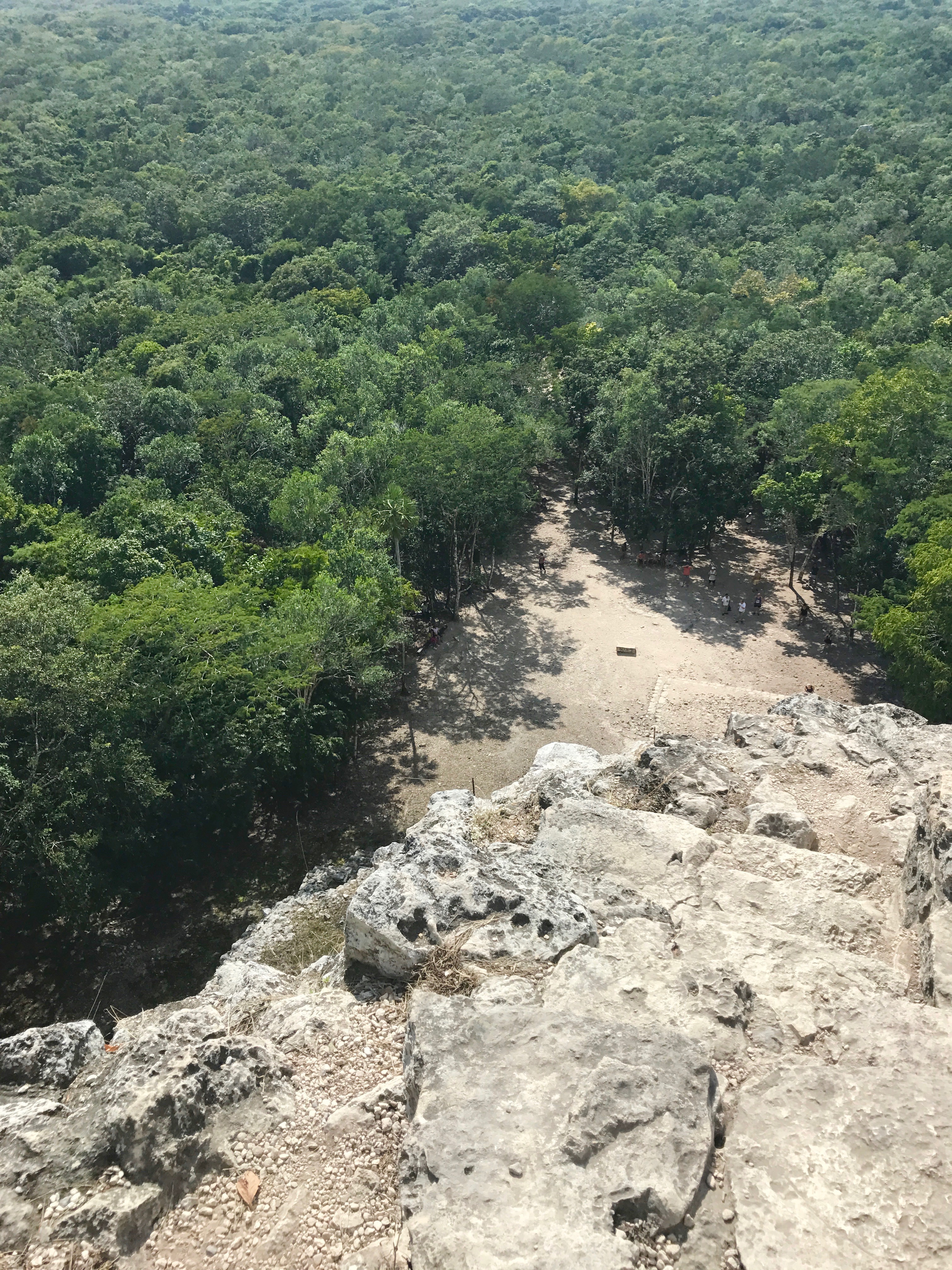 The weather was warm when we visited. And when you leave the shady canopy of the jungle to climb the pyramid you are in full sun. The longer you take going up and down the more sun you are soaking up. Be sure to wear sunscreen!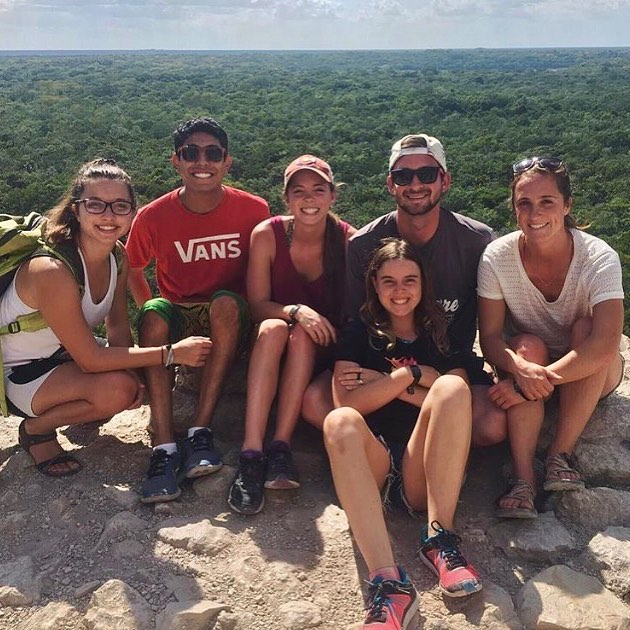 Yes, climbing a pyramid was on my must do list when visiting Riviera Maya. I am so glad that we were able to check this one off. All eight of us had a great time exploring and learning about the Mayans that lived in Coba – at one time, between 400 – 1100 CE, this area was home to more than 50,000 people. At little bit of ancient history and a whole lot of fun filled our day.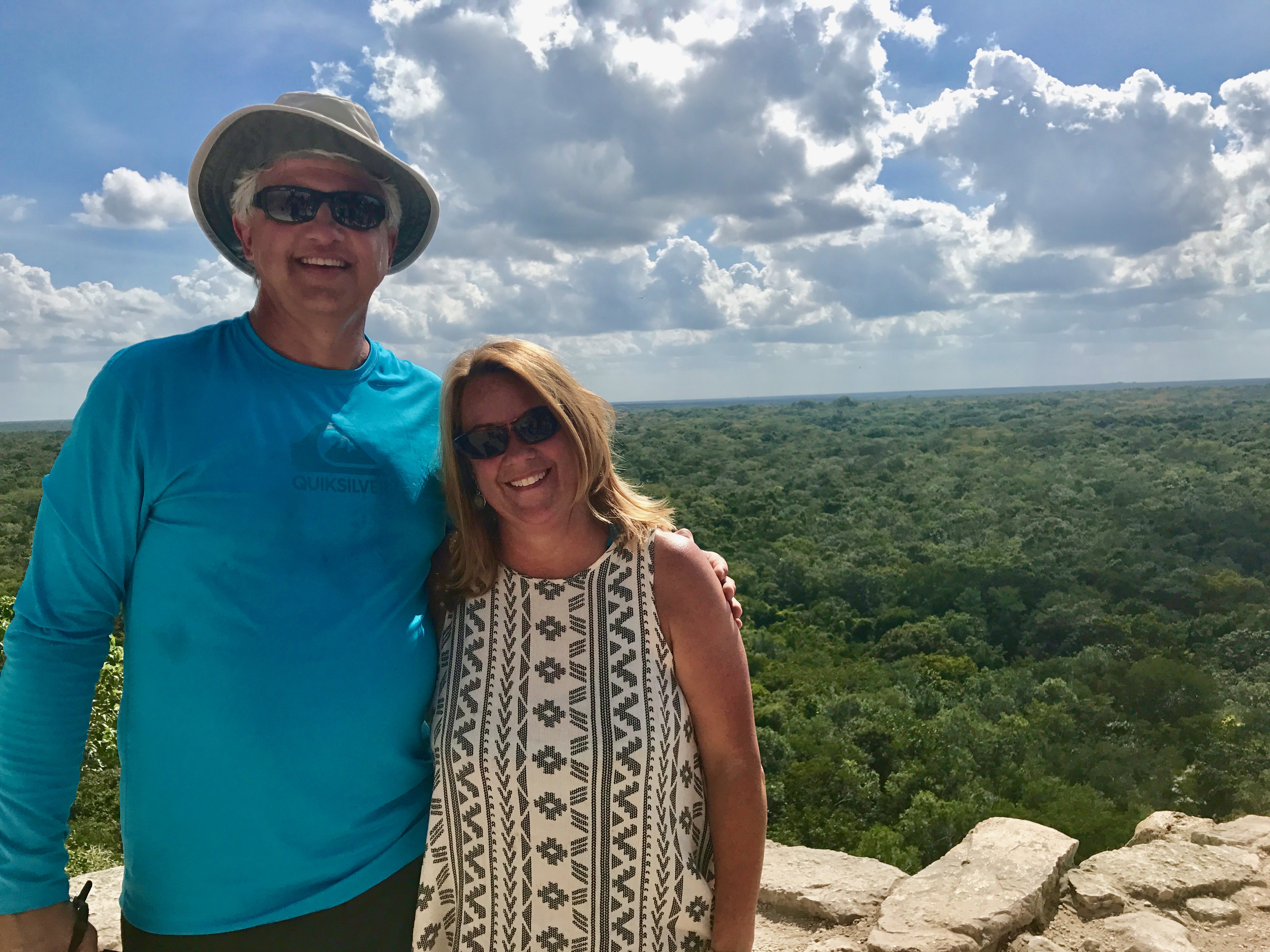 Looking down on the jungle below – it looks like a never-ending green carpet. Getting to Coba is an easy 30-40 minute drive from Tulum, and definitely worth it!