It seems like on St. Patrick's Day, everybody is a little bit Irish! Maybe it is the charm of the leprechauns, the lure of gold, or the liveliness found in the Irish gift of gab – whatever the reason, people everywhere claim to be Irish on St. Patrick's Day. Maybe it's just that the Irish (Yes, I am part Irish) know how to throw a great party! I will go with that. So today I have a Saint Patrick's day table and dinner menu for you.
When I was younger, I enjoyed many St. Patrick's Days drinking green beer. Today I would much rather enjoy a cold pint of Smithwicks, while my husband will take a Guinness.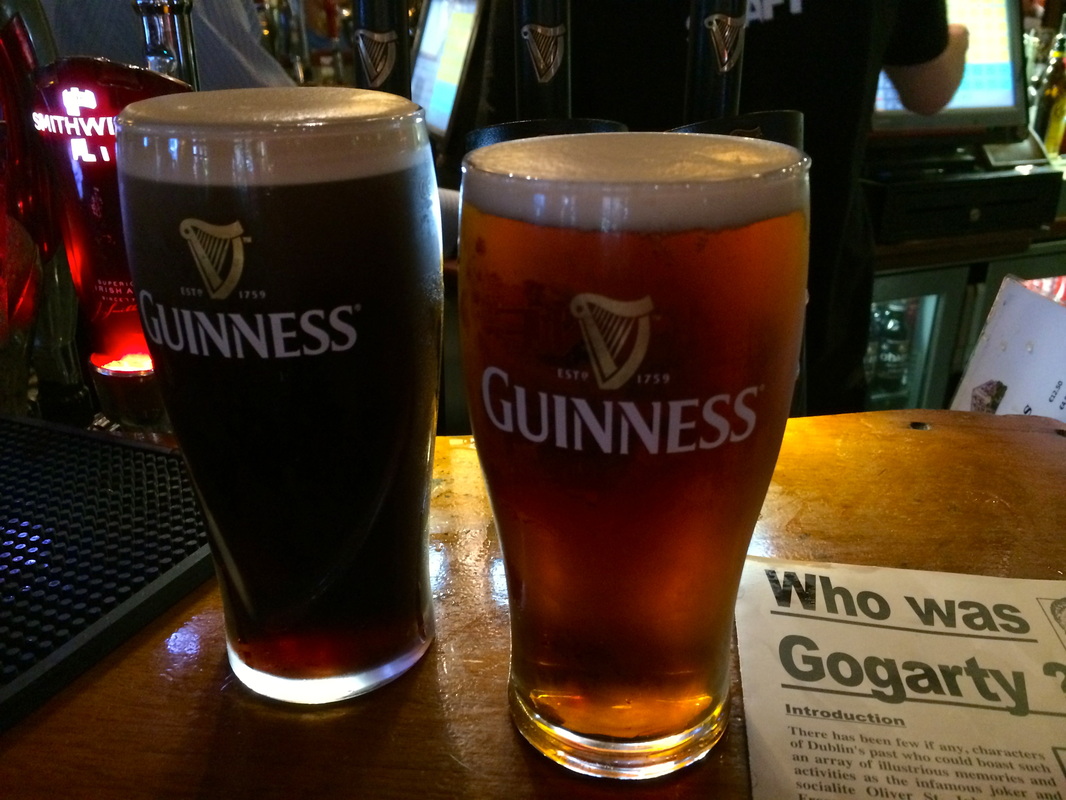 A Saint Patrick's Day Table and Dinner Menu
For Saint Patrick's Day this year, I am setting the table with green, gold, and white. I created a menu with a Beef and Guinness Stew as the main attraction and Bailey's Irish Cream Brownies for dessert. The menu is filled out with some yummy Irish cheese for an appetizer, soda bread, and mashed potatoes.
A St. Patrick's Day Table
To set the stage, I started by walking around the house and finding items that were green, gold, or white. You might recognize the candles from my Academy Awards post, the shamrock tea pot is actually a music "box" passed down from my grandmother. The green table topper is a linen throw with a Indian print from Homegoods. I thought it looked like grass and is perfect for spring. I just tossed it over a white tablecloth. I'm sure you will be seeing this again at Easter.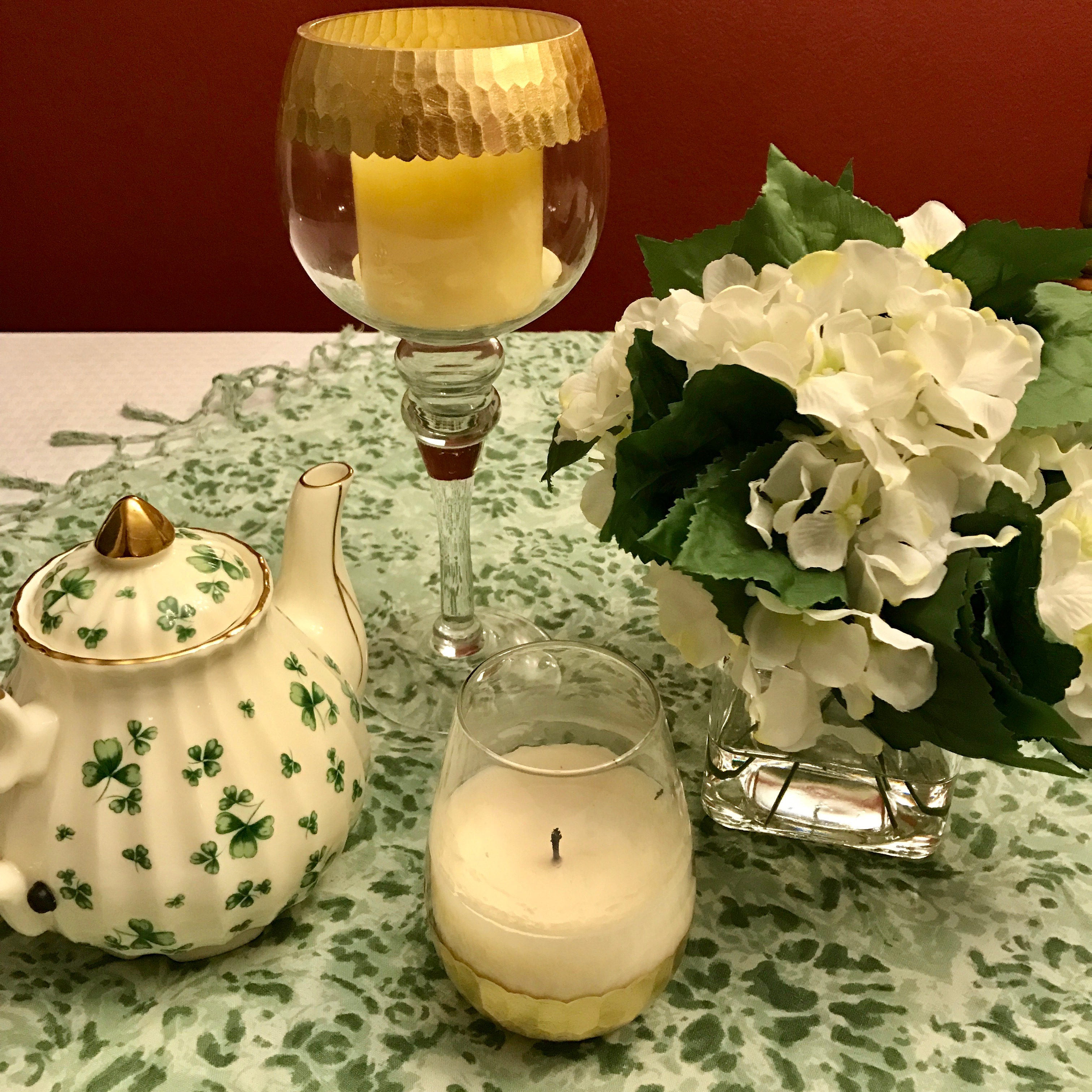 Gold chargers, white plates, green and gold napkins with gold napkin rings complete the place settings. A centerpiece of white flowers, candles, and a few scattered shamrocks and gold coins make up the center decor.
This is the final table set and ready…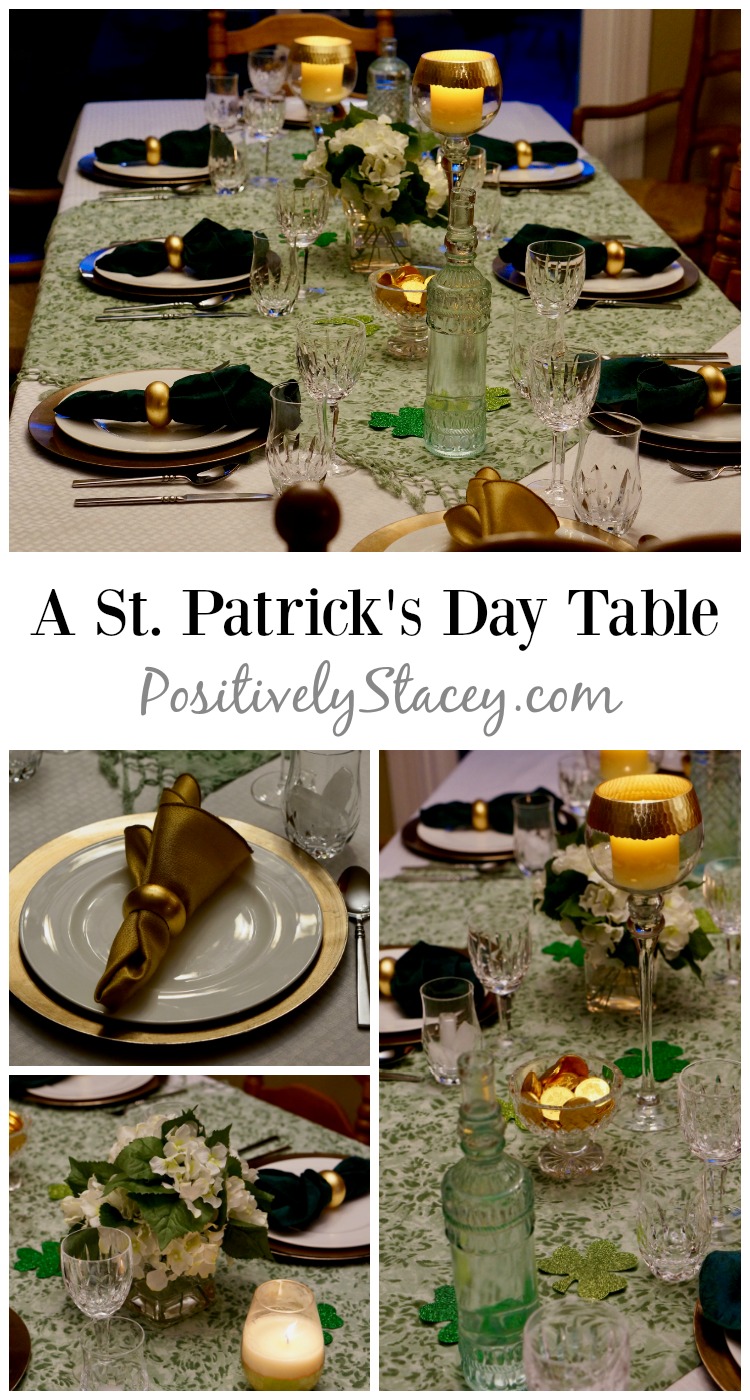 As you can see, I added a pot of gold! Those are delicious chocolate coins from See's Candies. The food is served buffet style on the kitchen table. I covered the kitchen table with a dark green table cloth and rolled out a gold paper runner. I added a few candles and a live shamrock in the center, and the table was all ready for the food to be laid out.
A St. Patrick's Day Dinner Menu
Irish cheese, crackers, and grapes
Irish Soda Bread
Green Salad
Irish Coffees (just like the ones at Buena Vista!)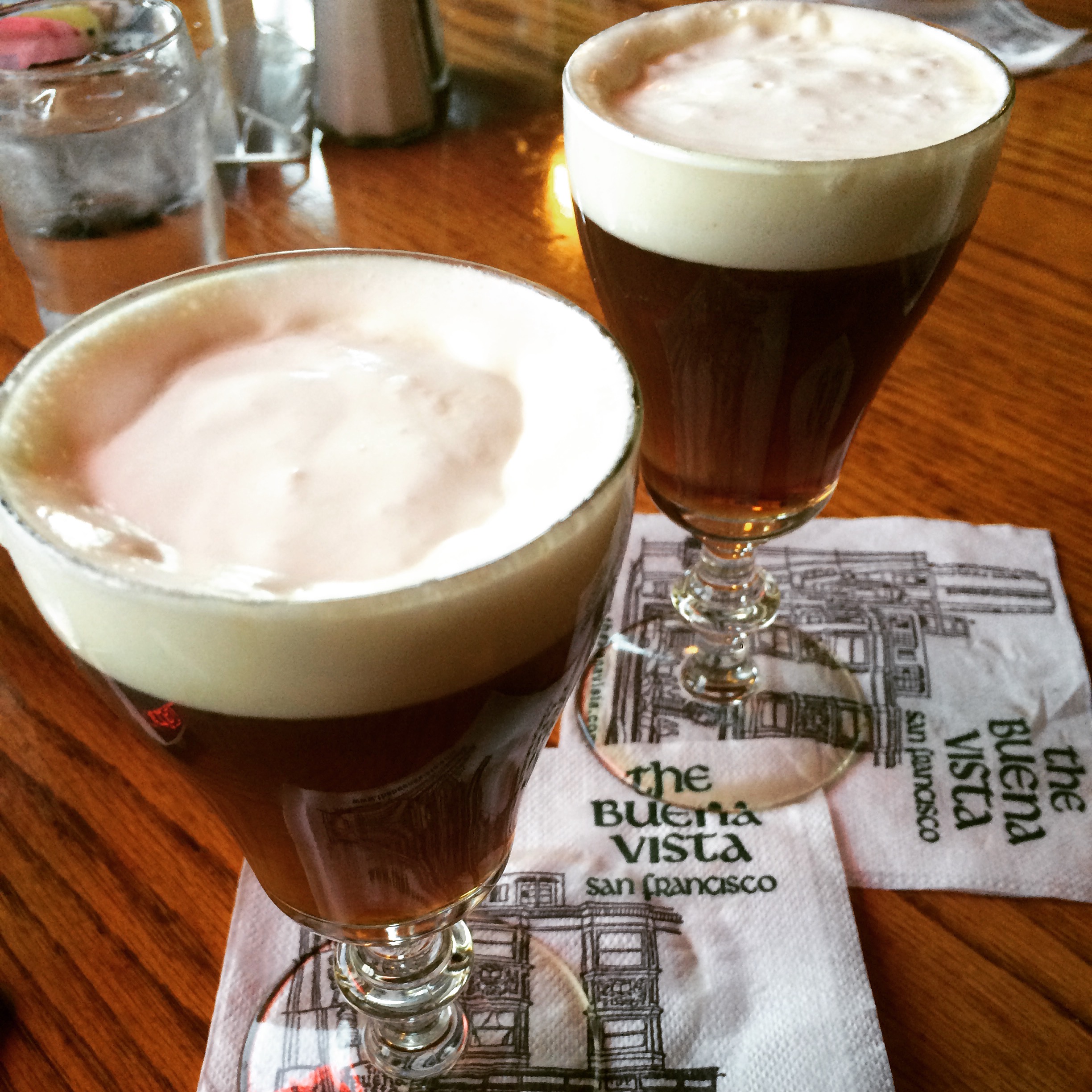 However you choose to celebrate St. Patrick's Day this year – may you be blessed with the luck of the Irish and enjoy the beauty of their country!

Happy St. Patrick's Day!