This month for my book club we decided to undertake the reading of two novels! I guess that's what happens when you get a group of  voracious readers together and you just simply cannot decide on one. What's a reader to do? Well, decide to read both! The first one, I just finished and I gotta' say it was a very quick read. Yes, I was able to squish in enough read time the same week I had report cards due! It was a nice escape from writing 120 paragraphs worth of comments and scoring 60 comprehensive reading assessments.  A long week for sure!  The fact that I was able to finish the book so quickly with so much on my plate is a testament to the fact that this book was a page-turner!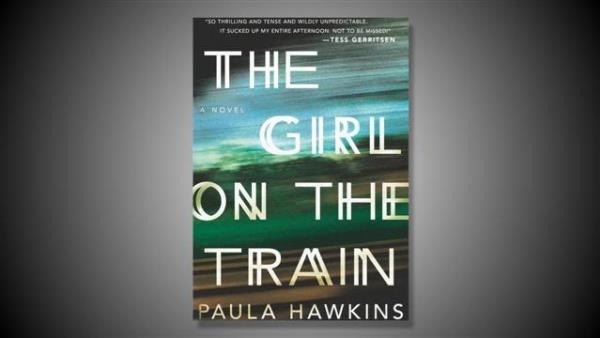 The Girl on the Train by Paula Hawkins
Part Rear Window, part Gone Girl all under the inebriated cloak of The Goldfinch,  this book keeps you turning the pages. Throw together jealousy, betrayal, and narcissism and you end up with a missing woman. Rachel a divorced drunk continues to sink lower and lower, drinking from morning to night as she rides the train to and from London to her no-longer existing job. A voyeur, she watches the homes on the street from which she once lived her fairy-tale life with her husband – until her depression and alcoholism destroyed her marriage. She now watches from the train window the comings, goings, and habits of those that live on the street. Like in Hitcock's Read Window, Rachel builds a life for her characters based on her own fantasies. When one shows up missing she is devastated and takes it upon her drunken self to help with the investigation.  But really, what does she know? A lonely drunk with fairy tales in her head is how the police see her.
We travel through the story with Rachel as she fights her demons – depression, alcohol, jealousy. More often intoxicated to the point of falling down than not. She cannot let the investigation go in part because she feels intimately related to the couple based on her voyeuristic moments from the train window each day, and in part because she intuitively feels that she knows something – but what she can decipher? Blackouts are frequent in Rachel's world.
I will say at first this book reminded me of two of my not so favorite books – The Goldfinch for taking me through a character's world of addiction and Gone Girl for the intense and emotional hunt for a missing woman. But as a page-turner it quickly got me past those fleeting feelings of, "I'm not sure I want to read another one of those novels." Rachel knows she has a drinking problem and shares her struggles to stay sober. She fights to regain her memories. Unlike Gone Girl, that had me riveted throughout the whole story but lost me with the ending, it has a very satisfactory and believable culmination. The fact that a character was still struggling with choices at the very end was fitting.
A great read! This fast paced story will keep you wondering and working to put together all the pieces of this puzzle. I highly recommend this book if you like fast-paced mysteries.
And the second choice for book club? Now I am reading Dead Wake: The Last Crossing of the Lusitania by Erik Larson. So far, I am really enjoying this historical piece. More on this book in my next review. But if you are interested, come and read it along with me.

If you have read either one of these books, I'd love to hear what you think.
Transparency of Medication Prices