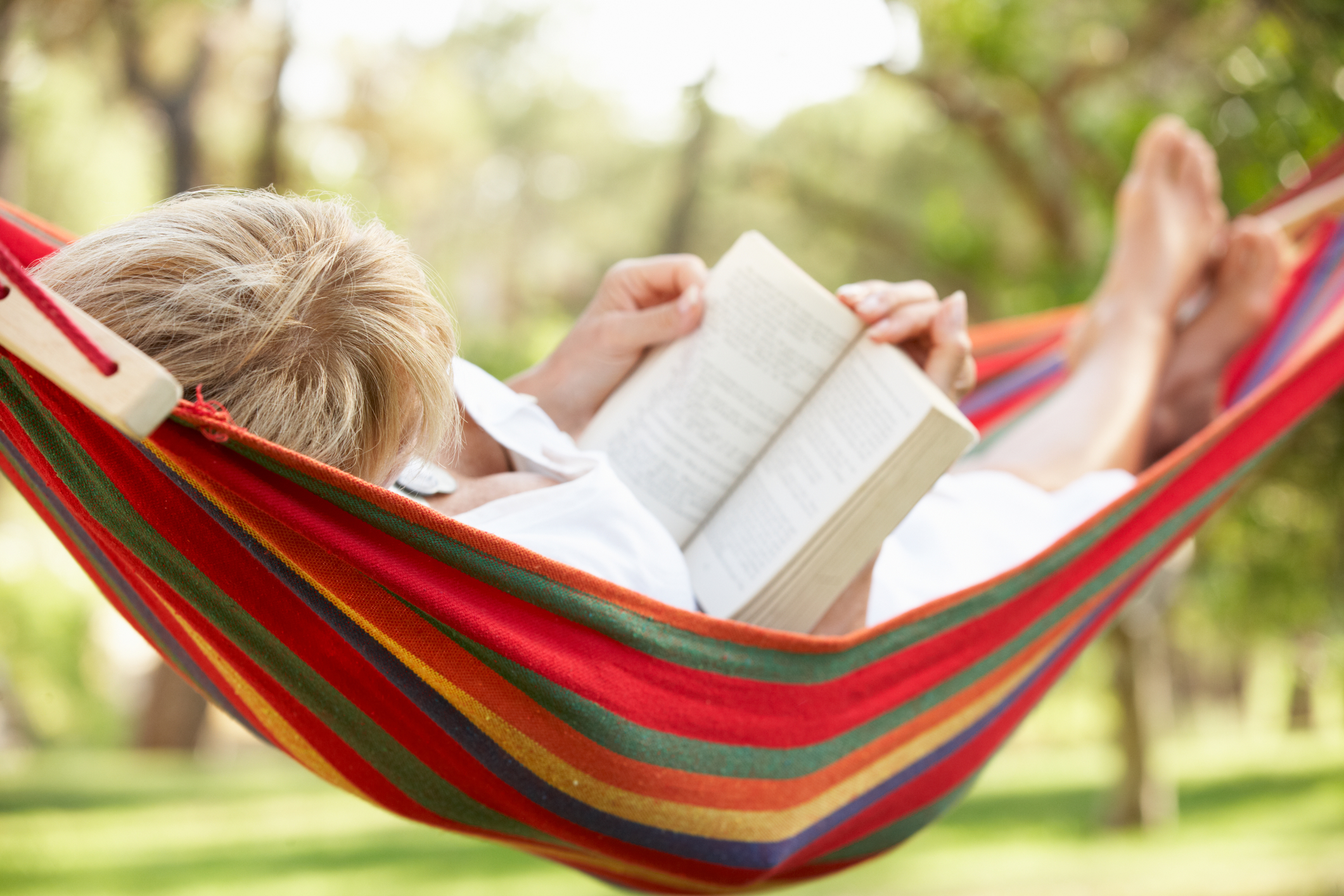 Summer is here! It really, really is here! I have finished all of the end of the year school work. You know, report cards, student cumulative folders, cleaning the classroom and putting things away for the next eight weeks. I attended a very worthwhile four-day teaching conference, and then hosted a ladies pool party on my first day of summer vacation. Yep, it's the best way to kick off summer. All of these means that summer has officially arrived for me.
That also means I have time to organize more of our home-  I'm getting to the kitchen and garage this summer, painting a few walls, and I have time to read!
I love to get lost in a great book. The only reason that I do not get through more books is simply my lack of time. Well, now I have some time and I have compiled a very ambitious list of books to read this summer.  Since I have not read them yet, I will be pulling the summaries from noted sources. If you like to read – then come along and read a few of these with me.
A Summer Reading List
The Nest by Cynthia D'Aprix Sweeney is my current bookclub book selection. We will be meeting the end of the month to discuss this one. I have just started reading it and I am already enjoying the number of dysfunctional characters. From Goodreads, "A warm, funny and acutely perceptive debut novel about four adult siblings and the fate of the shared inheritance that has shaped their choices and their lives."
Here is my book review of The Nest and a Book Club party menu. 
A Man Called Ove by Fredrik Backmanis a recommendation from a good friend. She loved it! From Goodreads, "A grumpy yet loveable man finds his solitary world turned on its head when a boisterous young family moves in next door." Sounds like a feel good story that includes a good cry.
Alexander Hamilton by Ron Chernow – After watching the Tonys and 60 minutes and seeing highlights of the award winning Broadway Musical I need to read the book that inspired the hit musical Hamilton! From Goodreads, "Pulitzer Prize-winning author Ron Chernow presents a landmark biography of Alexander Hamilton, the Founding Father who galvanized, inspired, scandalized, and shaped the newborn nation."
Lily and the Octopus by by Steven Rowley. Because every once in a while you need to read a great dog story! And this is the one this summer. From Goodreads, "This is a story about that special someone: the one you trust, the one you can't live without.For Ted Flask, that someone special is his aging companion Lily, who happens to be a dog."
Life Without a Recipe by Diana Abu-Jaber – I cam across this title in a magazine recommendation (I don't recall where exactly) and the mix of memoir and recipes completely speaks to me. It sounds like the same style of memoir that I have written in my head a 1000 times. I'm really looking forward to reading this one. From Goodreads, "Hilarious, gorgeously written, poignant, and wise, Life Without a Recipe is Diana's celebration of journeying without a map, of learning to ignore the script and improvise, of escaping family and making family on one's own terms." 
Julia Reed's South: Spirited Entertaining and High-Style Fun All Year Long by Julia Reed. This one is a book on entertaining – something that I love to do! So I need to pick this book up as well. My hardcopy is on order! From Goodreads, "No one embodies the rollicking spirit of great Southern party giving more than Julia Reed, the consummate hostess and go-to food and lifestyle expert."

My Grandmother Asked Me to Tell You She's Sorry: A Novel by by Fredrik Backman. This is the same author of a Man Called Ove. An although I still need to read Ove – I have heard so many wonderful things about this book that I am adding it to my list. I will be reading Ove first as it is sitting on my nightstand waiting for me to finish The Nest. From Goodreads,"a novel about a young girl whose grandmother dies and leaves behind a series of letters, sending her on a journey that brings to life the world of her grandmother's fairy tales."
So this for now is my summer reading list. I will be adding a book or two deciding on what my book club decides to read as well.  I can hardly wait to get to all of these books! I am really looking forward to reading each and every one of them.
What will you be reading this summer? I love hearing about books and potentially adding new titles to my list.
In full disclosure to all of my reading friends – this post contains affiliate links. Which means should you choose to click on a link and purchase any of these titles from Amazon, I will receive a very small percentage of the sale.