Jump to recipe
Oh, how sweet crêpes are! I fell in love with crêpes on my visit to France. Actually, my daughter, Nicole, a crêpe connoisseur helped me fall in love with these sweet, delectable, light pastries. Everywhere we traveled throughout France, Nicole had to buy a fruit filled crêpes, as they sold them from street vendors everywhere we wandered. Tucked into paper cones – Nicole would enjoy the treat while we walked the sights. While I enjoyed my  espresso in the cafes, she would savor yet another crêpe. I had enjoyed crêpes before my visit to France, but the French ones were out of this world delicious!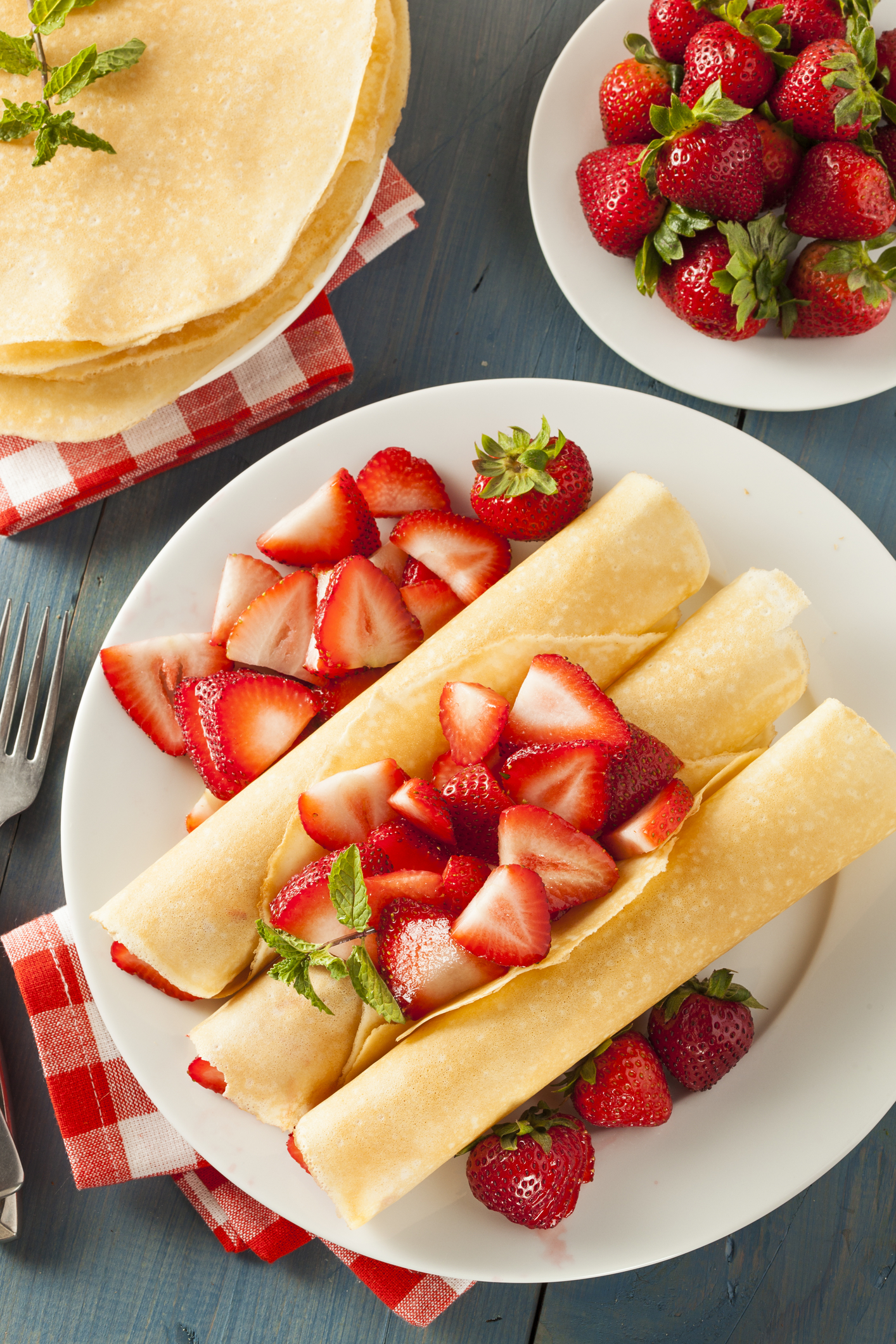 Crêpes can be enjoyed both as a savory and a sweet treat. Nicole enjoyed them with strawberries and whipped cream as well as the Nutella version. Pretty much a you can fill a crêpe with lots of yummy fillings. My daughter Alyssa and I enjoyed some mouthwatering savory crêpes at La Creperie du Village in Aspen.
Perfect with a glass of wine!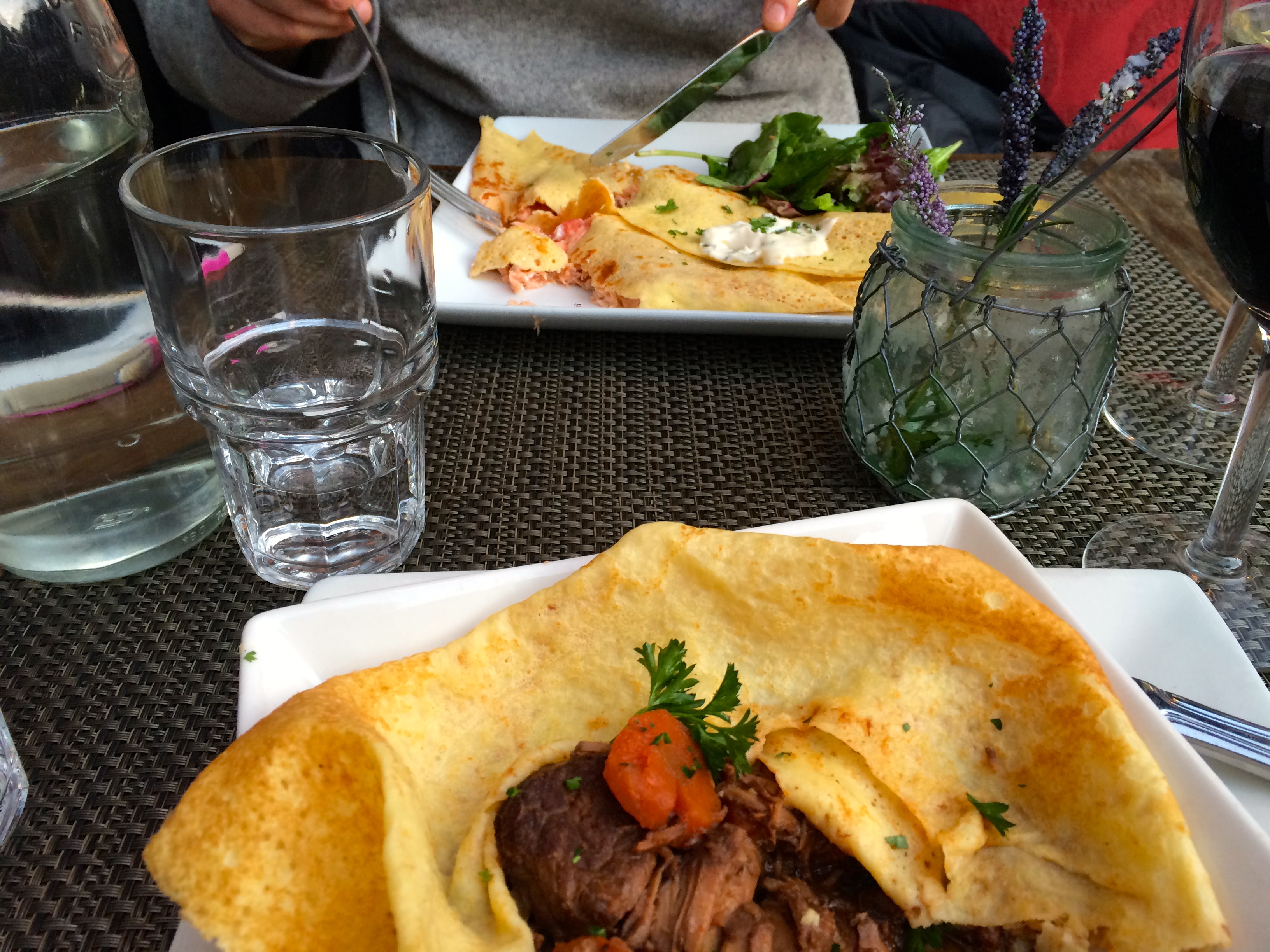 Whether you prefer the sweet or the savory – crêpes are delicious and surprisingly easy to make!
Crêpe Recipe for National Crêpes Day – March 22
Maybe today in honor of National Crêpes Day is the day to give it a try! Sometimes, I will add a dash of vanilla, but it is not really needed. This recipe that I have been using makes about a dozen crêpes. You can make them up ahead of time and stack them between parchment paper. Cover tightly with foil, and they keep fine for at least 24 hours.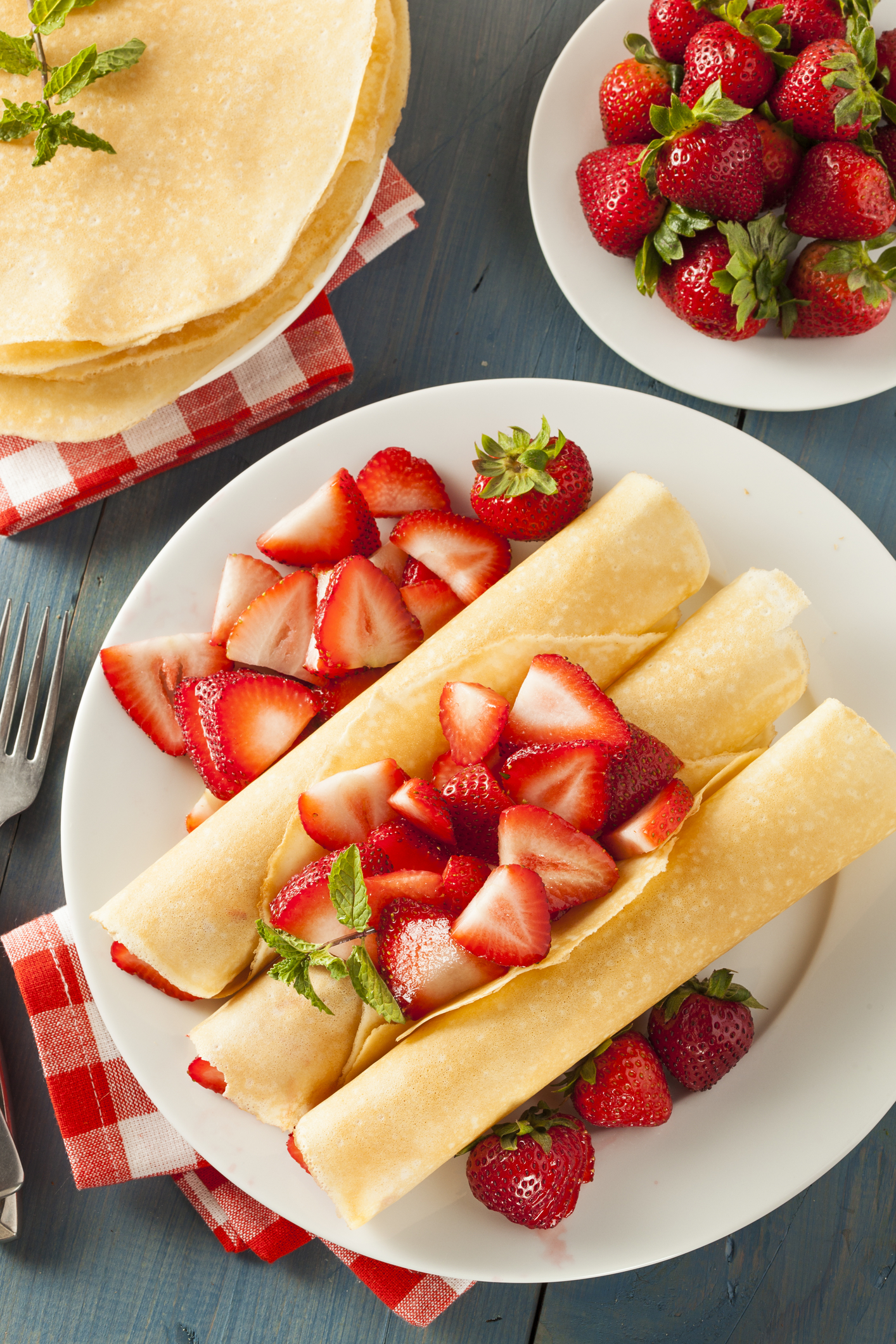 Ingredients
1 cup all-purpose flour
2 eggs
1/2 cup milk
1/2 cup water
1/4 teaspoon salt
2 tablespoons butter, melted
Instructions
In a mixing bowl, whisk together the flour and the eggs.
Gradually add in the milk and water, stirring to combine.
Add the salt and butter; beat until smooth.
Heat a lightly oiled griddle or frying pan over medium high heat.
Using a 1/4 cup measuring cup, scoop the batter onto the griddle.
Tilt the pan with a circular motion so that the batter coats the surface evenly.
Cook the crepe for about 2 minutes, until the bottom is light brown.
Loosen with a spatula, turn and cook the other side.
© 2023 Positively Stacey
What is your favorite crêpe filling? Do you prefer sweet or savory? Strawberries with whipped cream or Nutella with bananas? Cheese and smoked salmon? Beef in a deep red wine sauce? There really are so many wonderful ways to fill a crêpe!
Happy National Crêpes Day!