Two and a half days and four and a half restaurants. Breakfast, Lunch, Dinner, and Appetizers. Obviously, I did not have time to try all the restaurants of Aspen, but I fit in a few rather wonderful eateries. Aspen is filled with dinning establishments, and since my daughter lives there, she picked out which ones her mom would treat her to.
Some Wonderful Restaurants in Aspen, Colorado
Creperie du Village
When my daughters and I traveled to France, Nicole could have lived on baguettes and crepes alone. The crepes Nicole would continually buy off the street vendors were jam and cream filled desserts: Creperie du Village has many savory crepes to satiate your taste buds and hunger. I choose the French Connection which is Boeuf Bouruignon (beef braised in red burgundy, bacon, carrots, mushrooms, celery, and herbs de provence). Alyssa enjoyed Into the Wild (smoked salmon creme fraiche, chives, and sauce gribiche.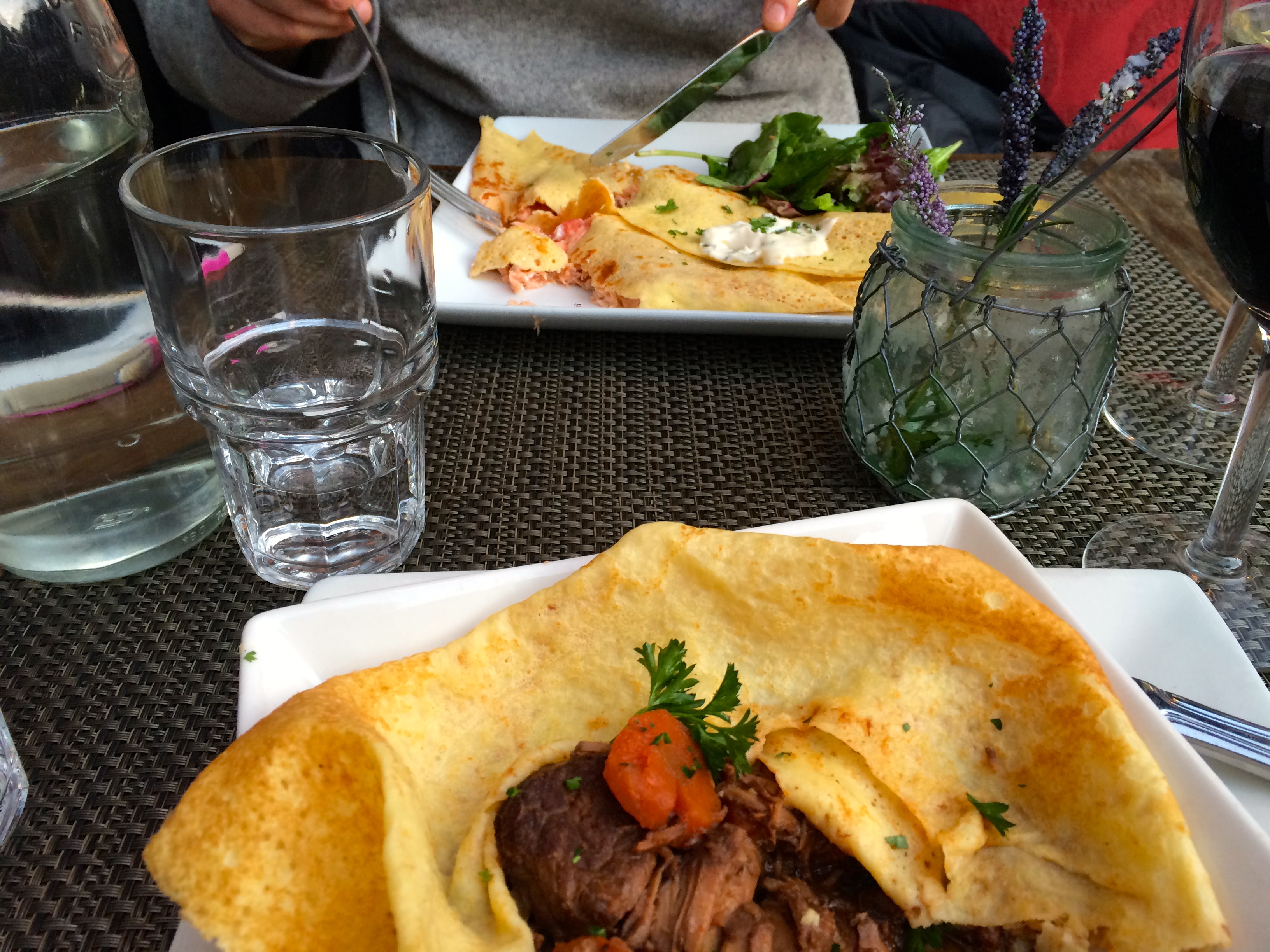 Creperie du Village also offer fondues, salads, cheese and meat boards, foie gras, escargot, an extensive wine list, and desserts. Yes, we ordered dessert – the dark chocolate mousse.  The food was divine and the setting was unique and cozy. You walk down steps into an outdoor patio that then leads inside.  The decorations are eclectic and they have seating areas tucked into every corner. They have long tables for communal eating and small tables set into private alcoves.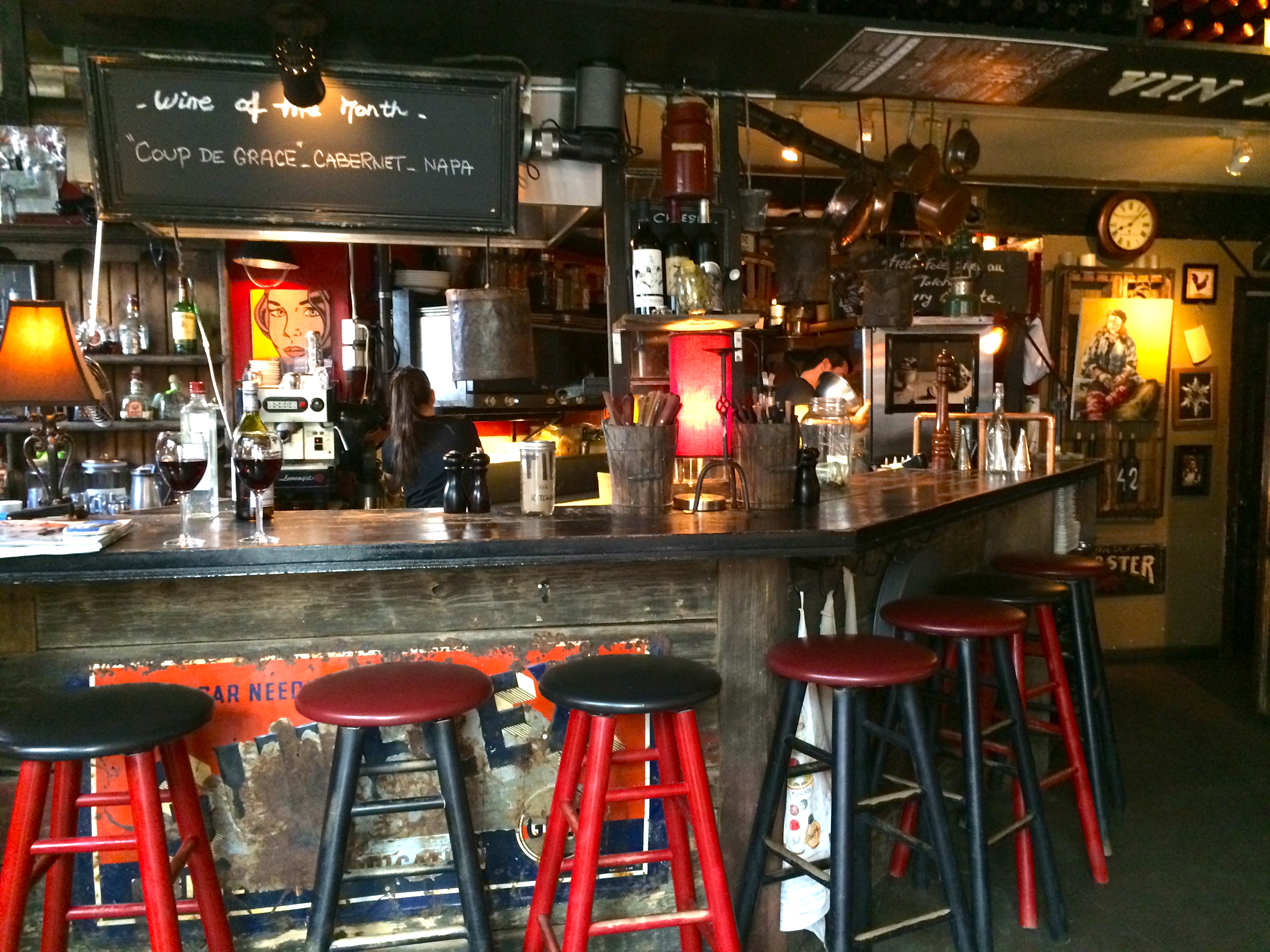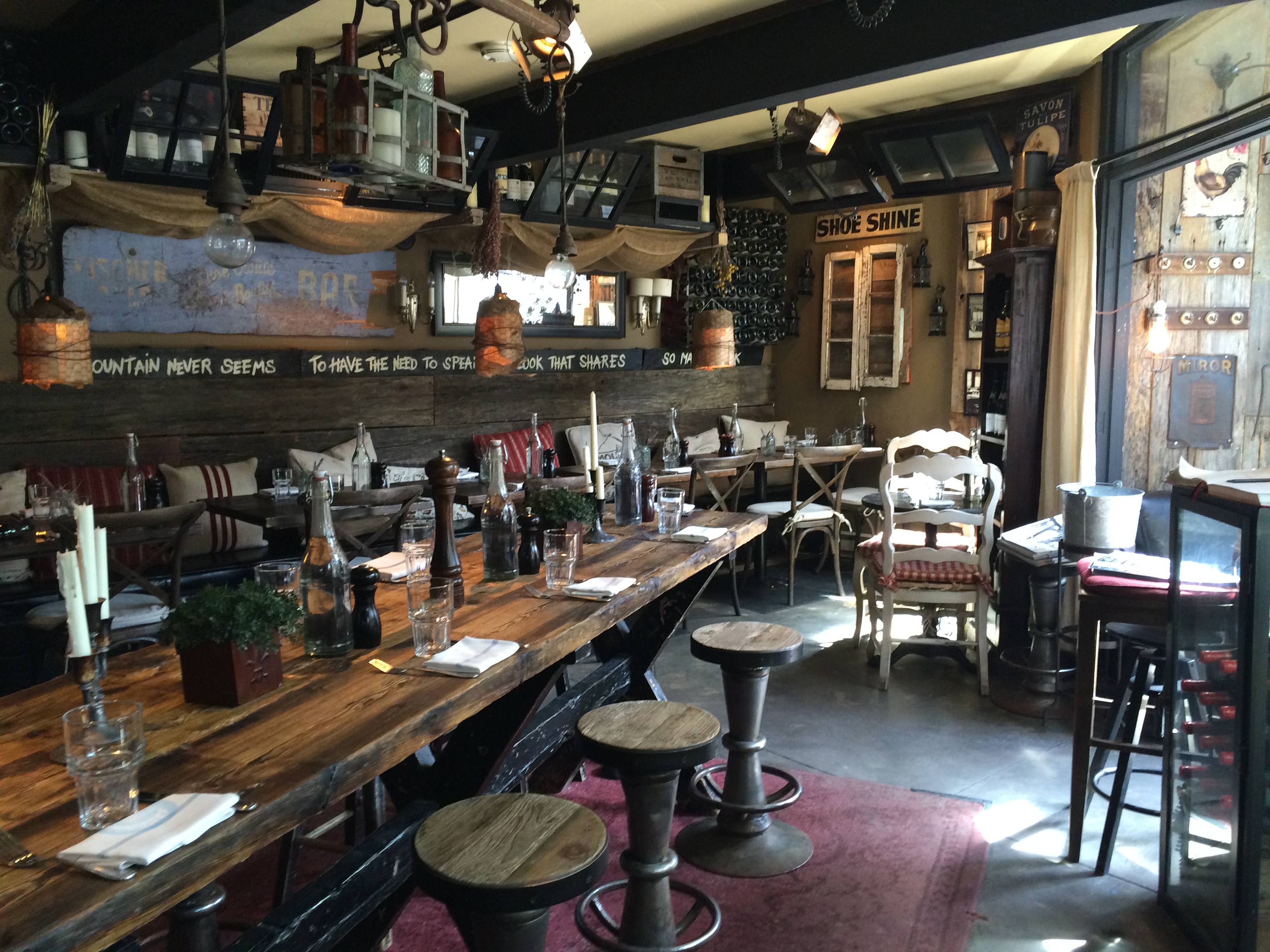 We very much enjoyed our meal outside.
Meat & Cheese
Alyssa chose this restaurant for lunch as they are known for their locally sourced farm fresh ingredients. So much so, that they also run a small store front alongside the restaurant.  The food was yummy! We simply ordered sandwiches and a fresh squeezed juice for my daughter and iced tea for me.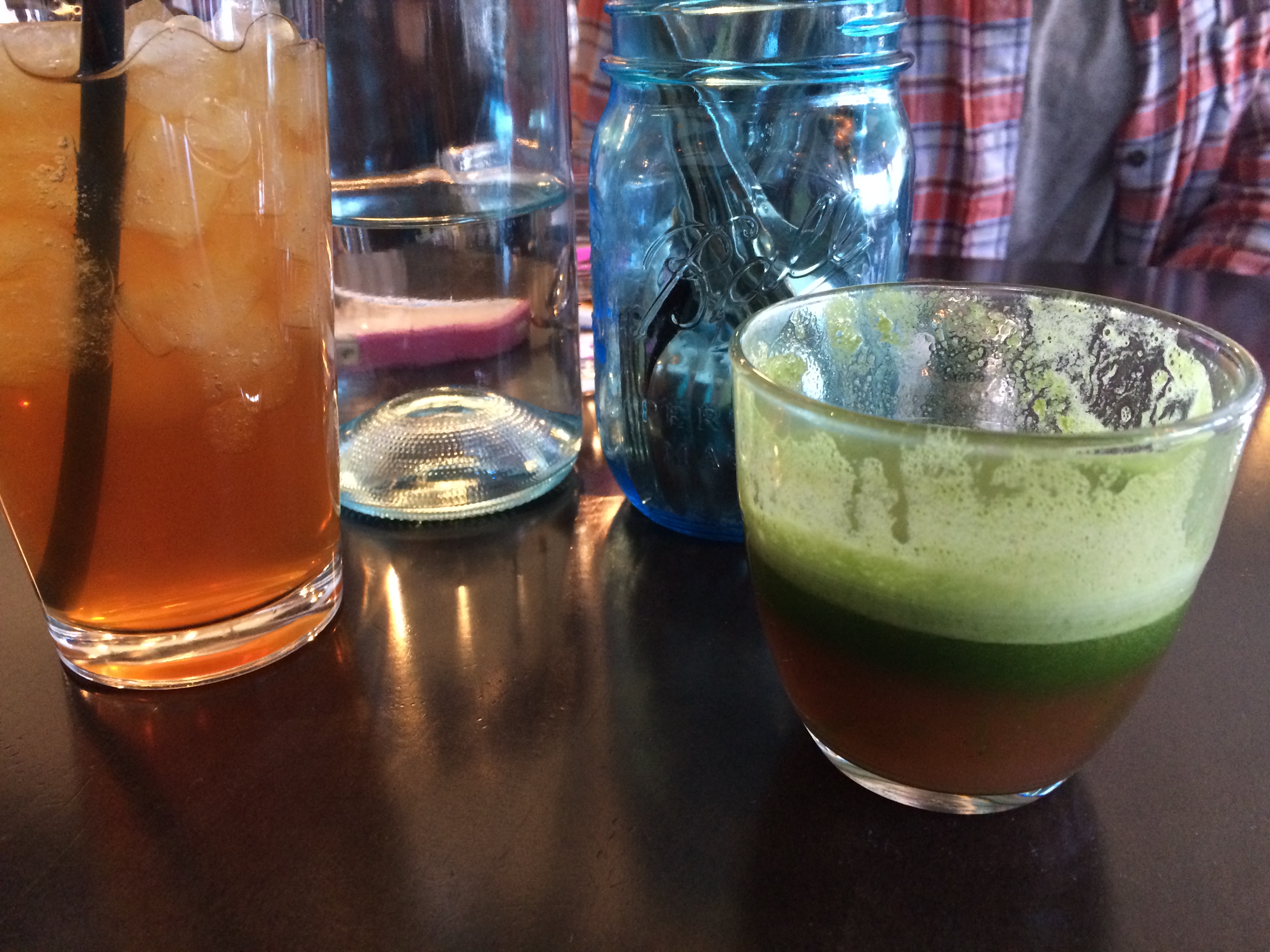 I enjoyed the tamarind chicken sandwich with pickled apples, mint, cilantro, and basil. Alyssa loved her butternut squash sandwich with roasted red pepper, sautéed greens, cabra blanca, pickled apples, and sambal yogurt.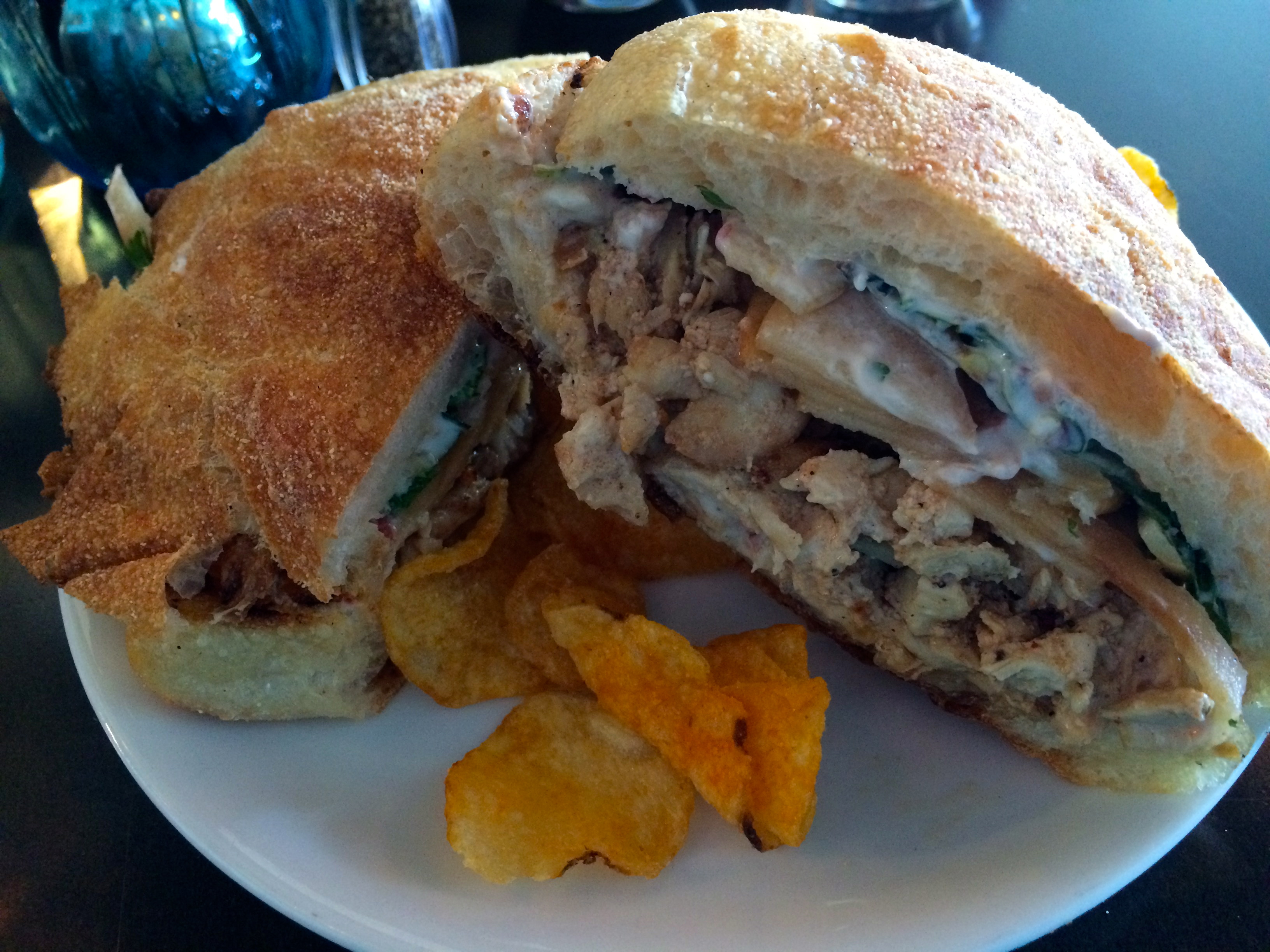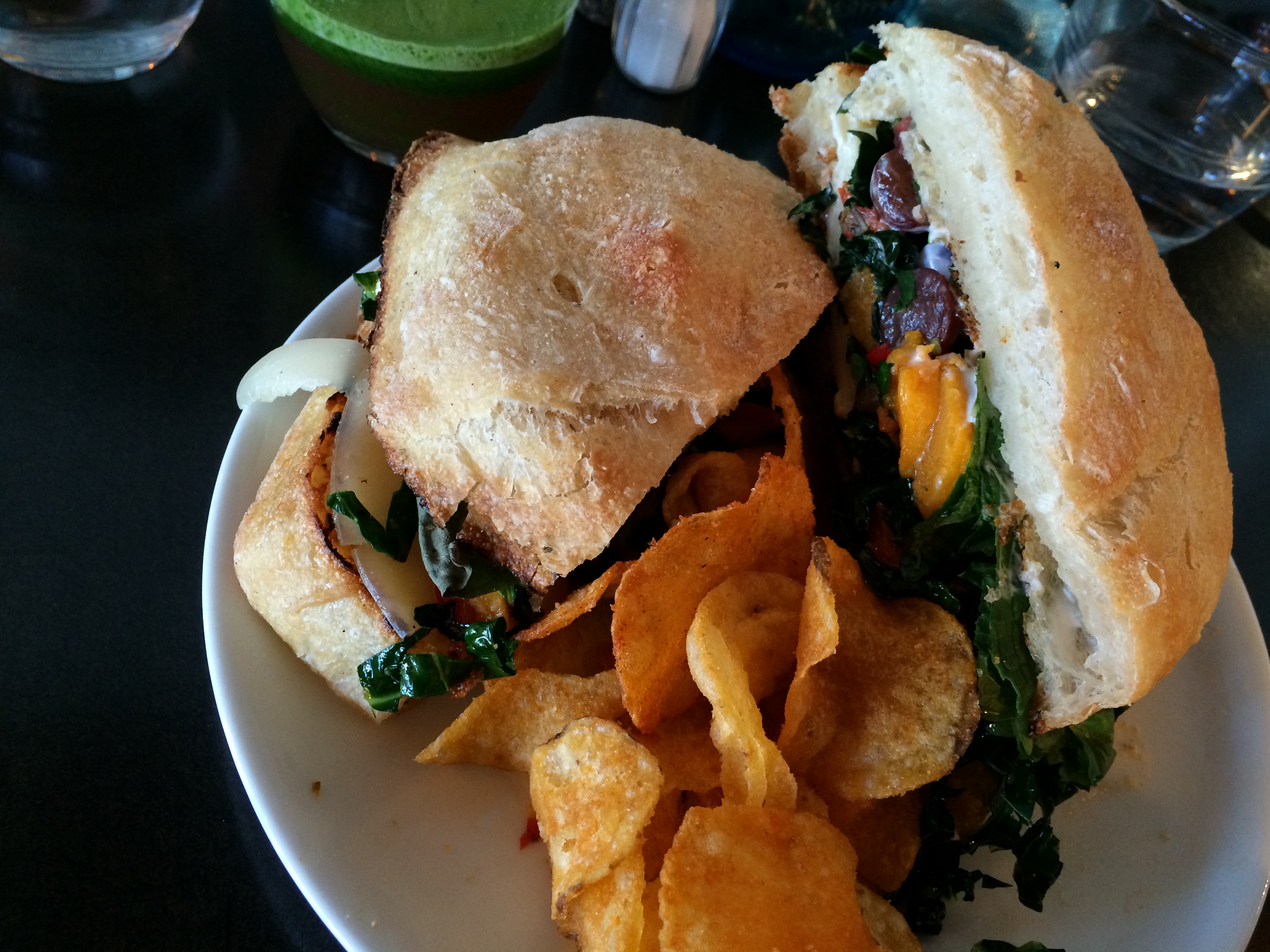 At Meat & Cheese you can buy your ingredients from the store-front and whip up your own meal, or dine in their restaurant.  This would be a great place to pick up picnic supplies before heading out on a hike. Their artesian bread was tops!
 Aspen Over Easy
Hungry for breakfast? This is the place to go in Aspen! I loved, loved, loved their corned beef hash. Whenever I see homemade corned beef hash on the menu – I order up! Love the stuff and I've never made it myself – corned beef has is a restaurant only item in my book.  They let me sub out my potatoes for a beautiful cup of fresh fruit. So sorry, I forgot to snap pictures. Yes, that happens way more than it should! Alyssa enjoyed scrumptious – I had a bite (or two) Gluten-Free pancakes (made with almond, flax seed, and coconut oil),Greek yogurt and fresh fruit. We sat outside enjoying the sun, coffee, exceptional breakfast food, and conversation.  They have a large assortment of flavorful eggs benedicts, and I saw a rather large plate of huevos rancheros walk on by to the table next to us.  Platters were full! They also serve lunch and cocktails – oh my!
Ajax Tavern at the Little Nell
This is the perfect après ski spot! It sits right at the base of the mountain just feet away from the gondola landing. We sat outside on the patio with an amazing view of the mountain right in front of us. After a full day of skiing – you could not ask for a better location for drinks and appetizers. And the drinks and food did not disappoint! We ordered both the appetizer serving of mac and cheese (Hey, we skied many vertical feet!) and a farro and bulgar salad to share. Sitting out on the deck, enjoying our conversation , food, drink, and view –   life does not get much better than this!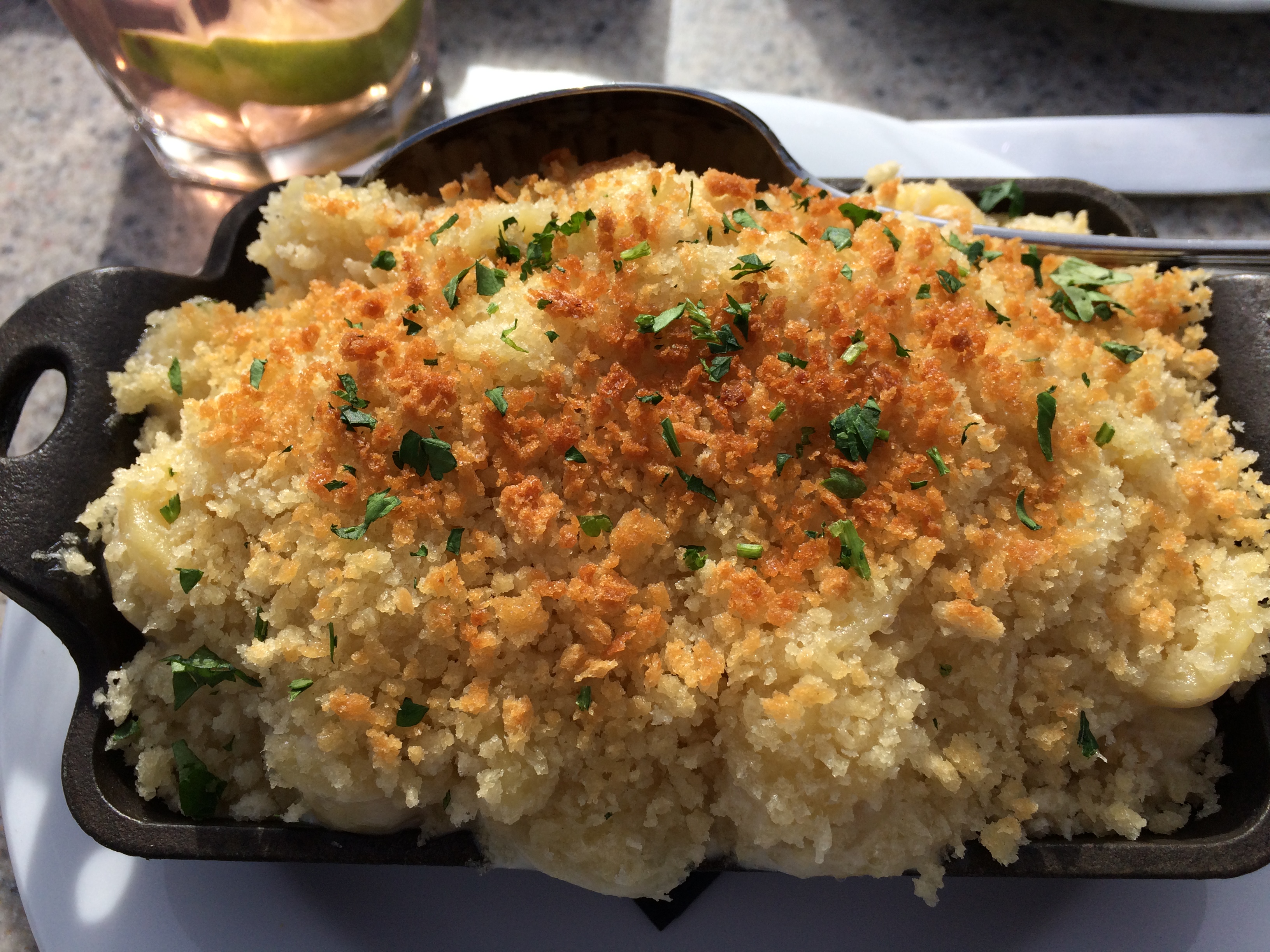 El Rincon
Well, this is the half restaurant. Yes, it is a whole restaurant, but we only stopped in for margaritas, chips, salsa, and guacamole.  We met up with a couple of Alyssa's friends for drink when they got off work.  What can I say – we enjoyed a wonderful pitcher of margaritas at this downtown establishment. ¡Salud!
So there you have it, some wonderful restaurants in Aspen that I throughly enjoyed with my daughter, Alyssa. There is one more restaurant that we went to in the town of Carbondale, called Phat Thai. We loved it! That post will be coming soon!
If I are spending time in Aspen, I throughly recommend each of the above restaurants!  You cannot go wrong with any one of them! For me an added bonus was spending time with my daughter. There is something magical when your children become adults and you really enjoy each other's company. Truly a blessing!
Bon appétit!
Interested in ordering prescription remedies over the internet