I recently had the opportunity to talk with Chef Chris Koetke about The "Hottest Trends," in the food world. Next Monday, May 4, 2015 is the kickoff of the James Beard Awards, also known as the "Oscars of Food" in the beautiful city of Chicago.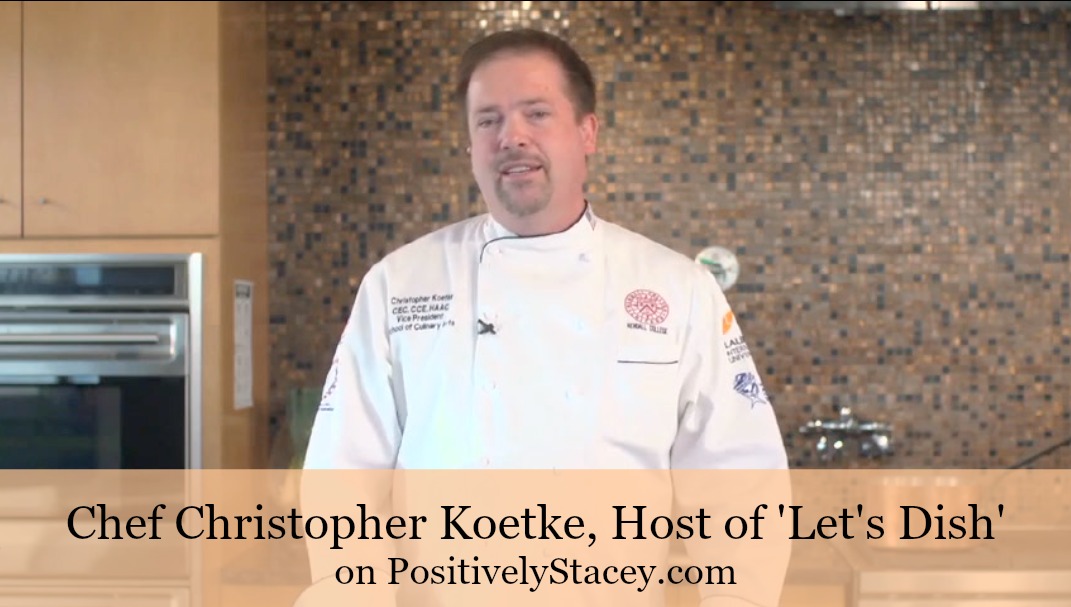 Chef Koetki, Kendall College Vice-President of Culinary Arts and host of TV show, "Let's Dish," joined me from Chicago to talk about the upcoming highlight's of this years 25th anniversary of the prestigious awards – also the first time the awards will be held in Chicago.
Looking at the food service crystal ball, Chef Keotke shared with us a look at the hottest food trends from this years James Beard nominees. In a nutshell here they are:
The Hottest Food Trends With Chef Chris Koetke
The Old Is Now The New
The Side is Now the Star
Ramen
Ramen??? Really! Chef Koetke made ramen sound wonderful in this interview! These three trends are further explained and expanded on in our chat. After talking with Chris, I realized that it is time for me to pull out and dust off my old punch bowl!
Koetke also shared with me what an individual needs to become a top-notch chef and perhaps the next James Beard Nominee. And in true chef form, he laid this out as necessary ingredients for success.
The five ingredients needed to be come a successful chef:
Passion
Discipline
Intensity
Internationality
Real-World
If you have aspirations of becoming a chef, either world renowned or simply the star of your family, Chef Chris Koetke offers some great information on how to get there.
Enjoy the following video. I most definitely enjoyed chatting with Chris, and I learned so much!
And be sure to check out Kendall College and the James Beard Awards next Monday, May 4th. My fingers are crossed for the Kendall College nominees!
Verify an online drugstore before you purchase medications